4 Pretty Eye Makeup Looks with Blue Mascara
Simple tips and product pairings to make your beautiful blue mascara shine in your makeup look
Posted on March 27, 2019
Written by: 100% PURE®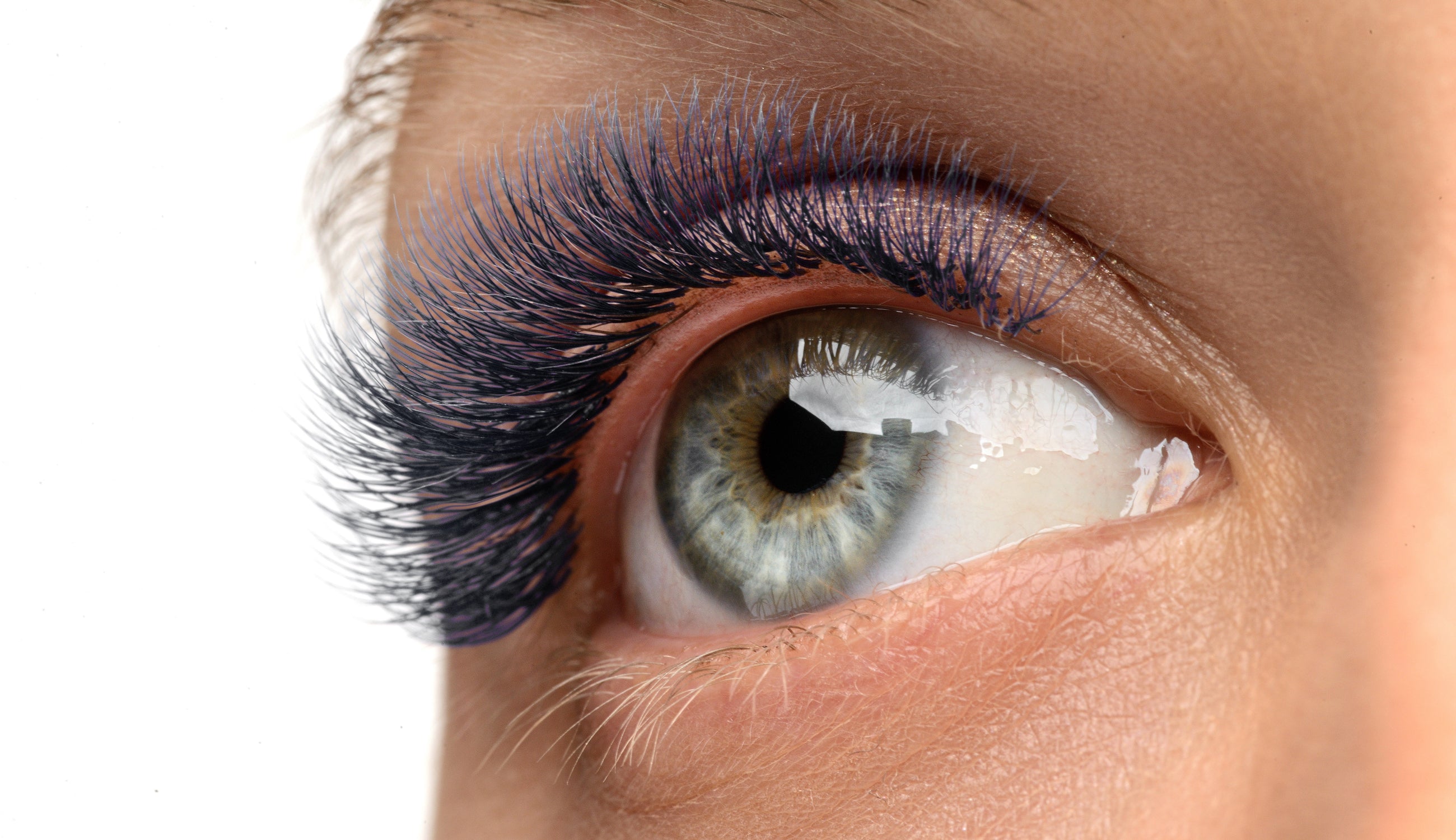 Let's just get one thing straight: blue mascara should not be left in the 80's. Colored mascaras are back in a big, BIG way – and you don't have to fall to the dark side of petrochemical dyes to jump on the bandwagon.
Our Fruit Pigmented® Ultra Lengthening Mascara in shade Blueberry gets its color from berries, black tea, and cocoa, and smells like a freshly picked basket of blueberries. The deep, denim blue hue is a perfect balance between vibrant and subtle, and can be played-up as the star of the show or incorporated into a subtle makeup look. Blue mascara is flattering for pretty much any eye color when used with the right products (we'll get into that below), but is especially gorgeous on brown eyes, blue eyes, and black eyes.
We'll tell you how to wear blue mascara, what to pair it with, and which looks will be suited for your eye color!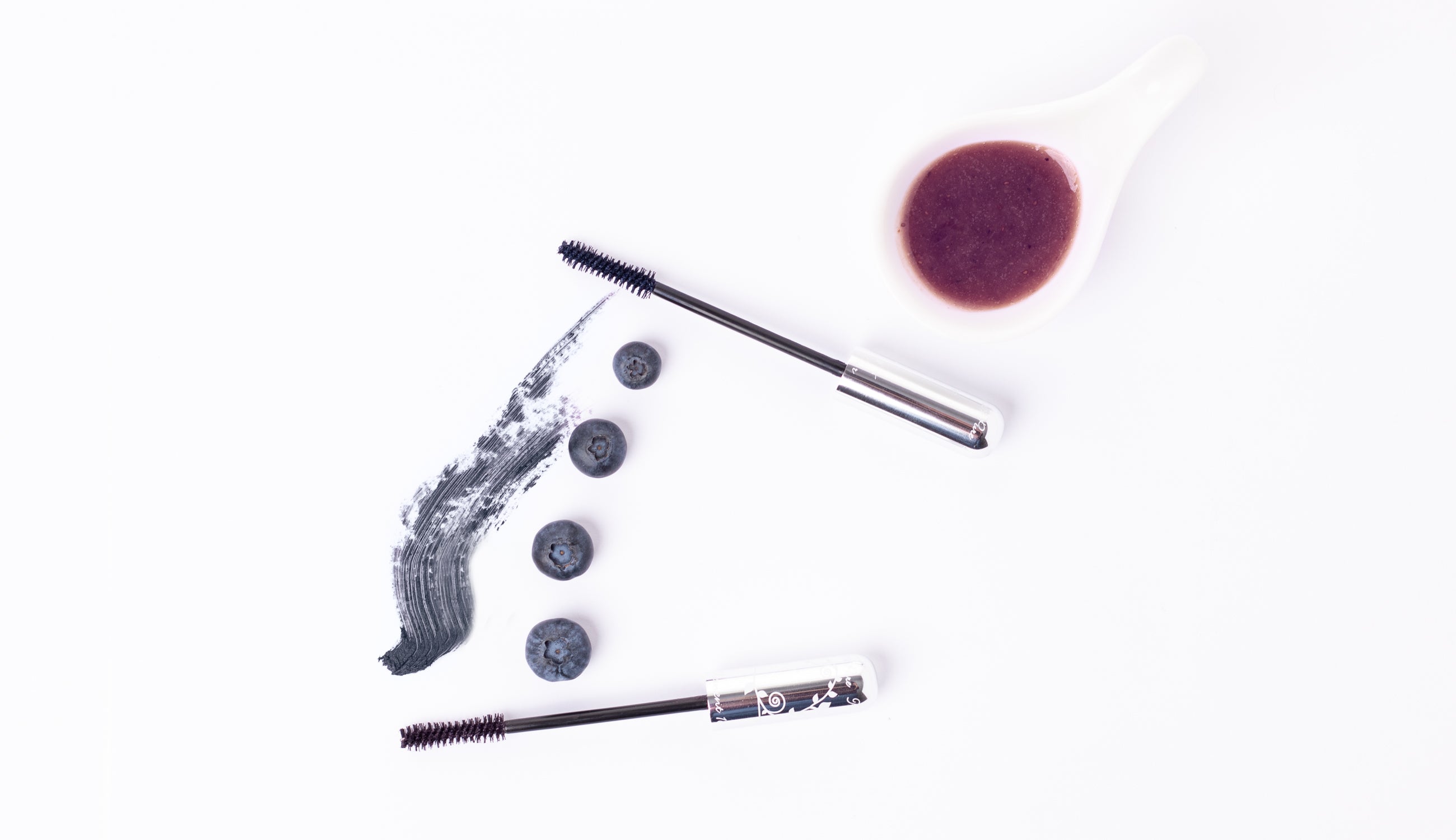 4 Pretty Eye Makeup Looks Using Blue Mascara
Line it Up
The best way to take advantage of blue mascara's statement hue is to add a complimentary liner to the equation. You can go big or go home with a matching denim blue eyeliner, like our Creamy Long Last Liner in Royal. This helps to create a more defined focal point around each eye, with both your lashes and eye perimeter underlining the blue color statement. This tip is especially bold for blue eyes, who love an homage to 80's fashion and can rock a bolder eye look.
Another option is to widen your eye and make the blue mascara pop with a white eyeliner, traced inside your waterline. This trick will help to brighten your eyes, amplify your irises, and even make your lashes look longer. The subtle navy blue of our Blueberry Mascara will absolutely pop against your white waterline, especially when you bat your lashes.
Pair with Nude Makeup
Easily the most subtle way to wear blue mascara on a daily basis, this tip is best for beginners or those who love a nice, subtle pop of color. Those wearing this look will savour the "oohs" and "ahhs" from friends and coworkers, after they've noticed the playful lash statement upon closer inspection.
Start with your favorite nude makeup look, or no-makeup look for those who love a low-maintenance routine. Be sure to use shades of eye shadow and blush that compliment your natural skin tone, without offering too much vibrant color – the pop of color will come from your lashes, later! After you add your blue mascara, your finishing touch should be a smooth layer of nude lipstick; our favorites are Agave and Sandstone Cocoa Butter Matte Lipsticks!
PRO TIP: If you need help choosing a nude lip color with the perfect finish and hue for you, consult our handy nude lipstick guide!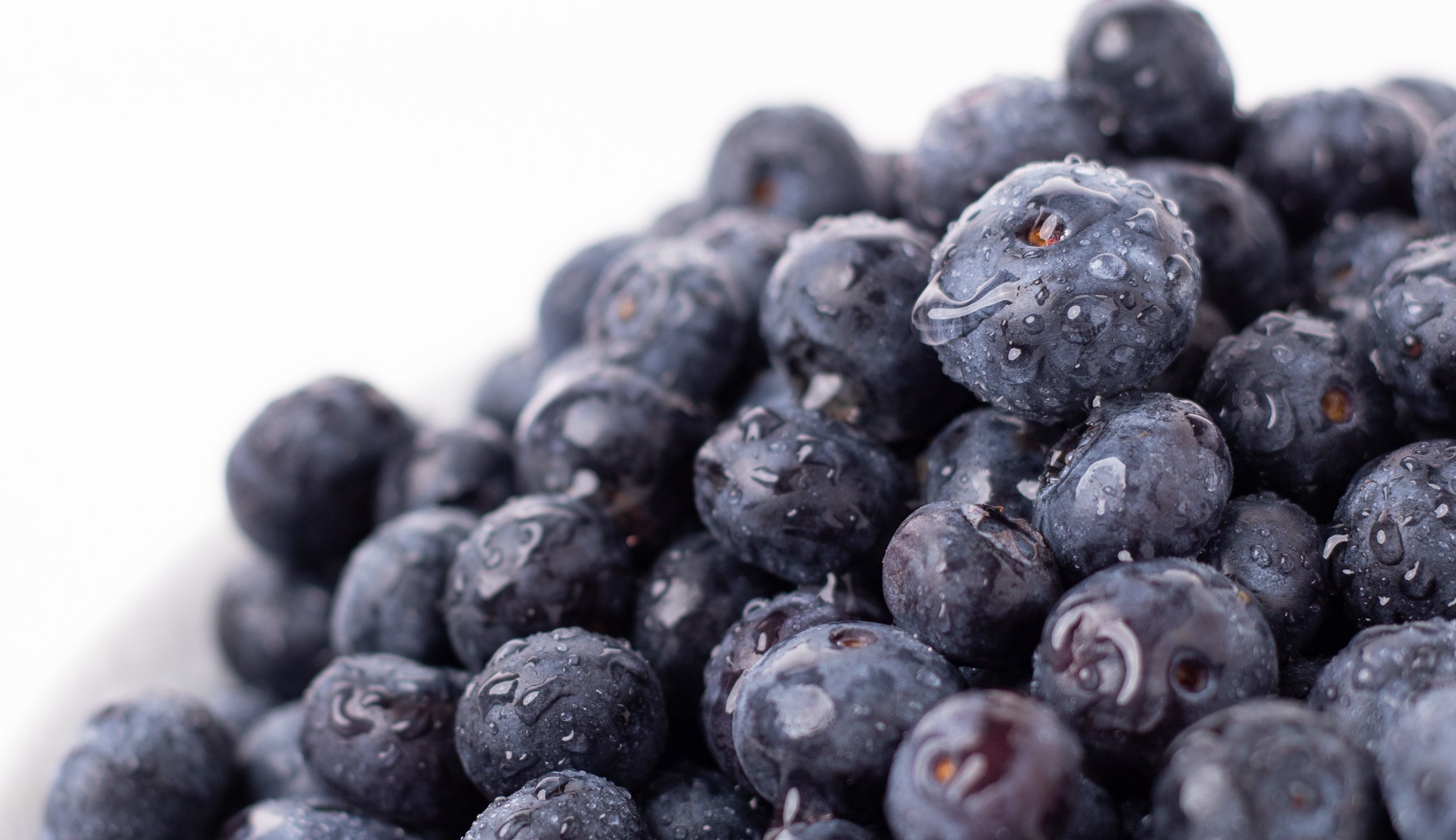 Make it Metallic
One of the most classic color pairings in history is navy and gold - and you can recreate it right on your eyes! We're quite literally *obsessed* with our matte and shimmery Fruit Pigmented® Eye Shadows, which come in an array of warm and cool metallics to match to your mascara. Just FYI: warm metallics will pop on green and brown eyes, while cool metallics can really add depth and drama to blue and black eyes.
We love a true gold, which you can use as a full-perimeter smokey eye before applying your Blueberry Mascara. Use a small, flat eye makeup brush or a smudger brush to get the perfect Egyptian-gold smokey eye with our beloved Gilded eye shadow. Want a bit more depth from your gold? Go for our Bronze Gold eye shadow for a romantic, antique luster to match the deep denim blue on your lashes.
Are you cool at heart? A blue mascara paired with a pewter lid is nothing short of power couple status, with the ability to make blue and black eyes look like deep blue oceans and celestial skies. Try Black Platinum as a smokey eye or just on your lids, and experiment with a pewter eyeliner on your waterline to add smokiness and crisp definition to balance your fluffy lashes.
PRO TIP: If you're one for following the hottest makeup trends, think outside of the box when choosing a metallic to pair with blue mascara! Blue and pink are incredibly complementary colors, and are difficult to beat when it comes to flattering your skin tone (if you use the right shades). For a metallic pop that no one will see coming, go straight for our Rose Gold Palette and pair your navy blue mascara with hues of soft, rosy shimmer. This result will be a totally babe-worthy, perfectly pretty eye makeup look.
Go Halfsies
Not ready to go full-blue? This tip is for you! Depending on the type of look you're going for, you can split your mascara look by only using blue on the top or bottom lashes. Allow us to explain:
- TOP LASHES: If you use blue mascara on your top lashes and an inky black mascara on the bottom, you'll get the effect of a heavy bottom lash and a fluttery top lid of lashes. A heavier bottom lash line reminds us of a 60's mod-supermodel look, which can pair really nicely with fake freckles and a nude lip.
- BOTTOM LASHES: If you wear black mascara on your top lashes and blue mascara on the bottom, you'll actually amplify the appearance of volume on your top lashes. The pop of blue on bottom will make lashes look overall more voluminous, but the lighter hue beneath your eye will also help to open and brighten your eyes.
Want more eye makeup articles? Keep up with our blog feed, or start with these recent posts:
We carefully hand-select products based on strict purity standards, and only recommend products we feel meet this criteria. 100% PURE™ may earn a small commission for products purchased through affiliate links.
The information in this article is for educational use, and not intended to substitute professional medical advice, diagnosis, or treatment and should not be used as such.
Sign up to our email newsletter for more blog updates and exclusive discounts.
< Older Post | Newer Post >