Essentials for No-Makeup-Makeup
Must-have makeup tips and tools to get your no-makeup (makeup) game off the ground
Posted on December 28, 2018
Written by: 100% PURE®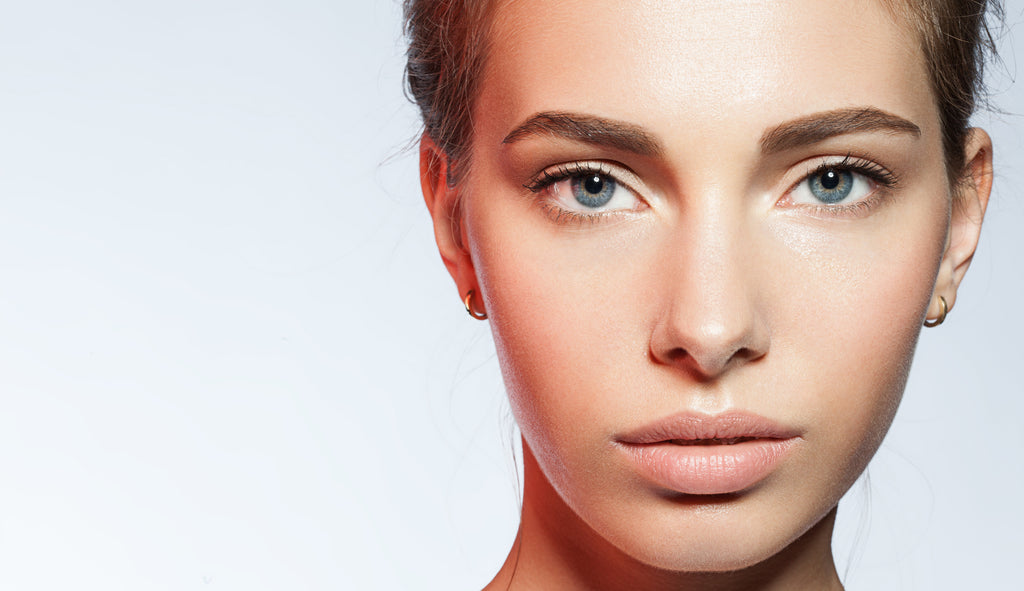 We're firm believers that mastering the "no makeup" makeup look is an absolute must! Having a streamlined set of products and tools ready for when you need them is a great way to prepare for those times when you're not doing the 'full face' look. Maybe you like a light layer of coverage - but don't have the energy for a complete, thought-out look. Or maybe your skin is looking flawless and you're just looking to amplify your favorite features. No makeup makeup is also a favorite for weekend errands - when minimal makeup is all you can (or want to) manage.
So get ready, because we're about to lay down some of the best products for your "no makeup" makeup game! They're excellent for anyone who's looking to minimize their makeup routine, don't want to wear a full face 24/7, and everyone in between! Anyone can rock the "no makeup" makeup look - and the best way to accomplish it is by having the right tools at the ready.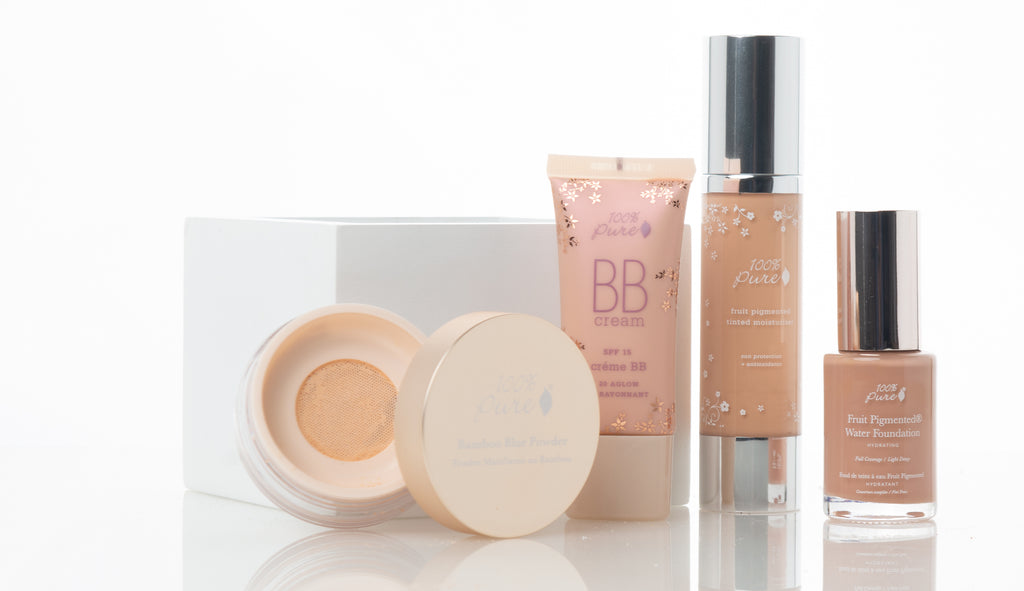 No Makeup Makeup: Foundations & Powders
If you're going for a natural makeup look, you'll probably want a product with adjustable coverage. If you're looking for heavier coverage, you could go with a water-based foundation that blends into the skin smoothly and evenly. If you're looking for a product that evens out your complexion and conceals minor imperfections, you could go with a BB Cream or CC cream. If you're looking for very sheer coverage to perfect your complexion, a light powder or tinted moisturizer might be the right option for you.
Fruit Pigmented® Full Coverage Water Foundation
A full coverage foundation that can blend seamlessly into your skin
Lightly dewy, satin finish
Plumps and hydrates the skin using natural aloe, green tea, and acai
Buildable formula allows you to add product to problem areas as desired
Colored using natural fruit pigments rather than artificial dyes
Provides medium coverage to conceal imperfections and balance skin tone
Buildable coverage allows you to customize your look
Dewy, luminous finish
Contains aloe, shea butter, and vitamin E to soothe and nourish your skin
Low-maintenance application for easy touch-ups throughout the day
Sheer coverage
Blurs over pores and imperfections
Radiant, silky finish
Bamboo silica minimizes shine, while promoting skin's natural collagen production
Fruit Pigmented® Tinted Moisturizer
Light to medium coverage
Dewy, natural finish
Buildable formula allows you to customize your coverage level and focus on problem areas
Aloe and cucumber juice refresh and hydrate skin
Colored using natural fruit pigments rather than artificial dyes
No Makeup Makeup: Mascara
When it comes to eye makeup, you'll want to use a minimal number of products to enhance your eye area - now's not the time to bold. We recommend combining a light sweep of mascara (to lengthen and volumize your lashes), with a dab of concealer on your under eyes to brighten your eye area.
Boosts lash length and volume, and enhances lash color
Conditions lashes with lightweight maracuja oil
Anti-clumping and anti-flaking formula for a totally natural look
Naturally pigmented with tea, cocoa, and coffee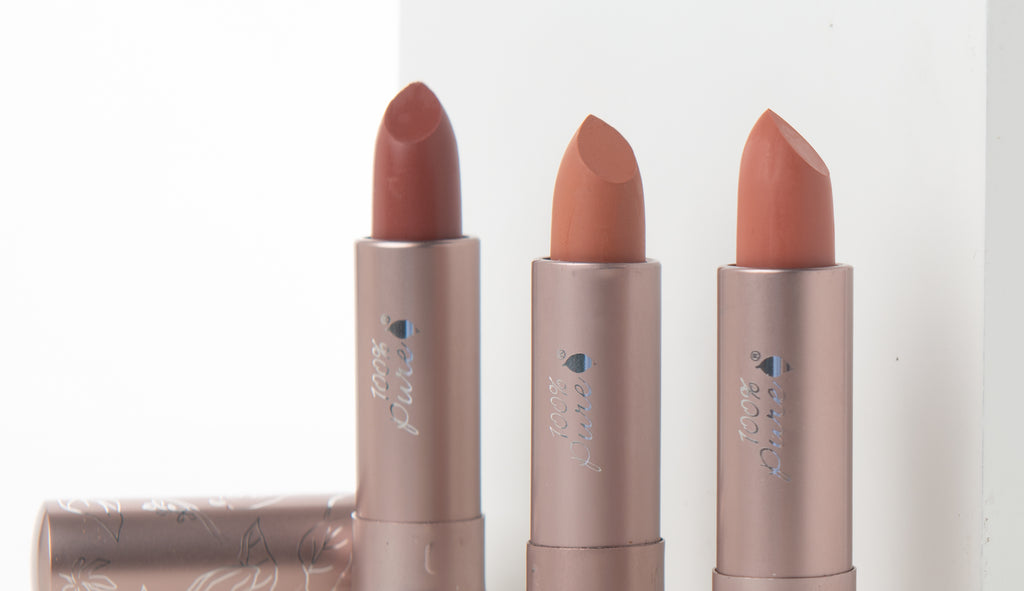 No Makeup Makeup: Lips & Cheeks
These products are made to enhance your natural beauty - not cover it up. While these certainly aren't the end-all-be-all products you'll need to use, they'll be more than enough to set you off in the right direction.
Supple matte finish mimics the natural texture of your lips
Offers a wide range of nude shades to match your skin tone
Made from rich cocoa and shea butters
Find more nude lip shades for your skin!
Natural-looking color subtly enhances warmth
Enlivens skin for a luminous, sun-kissed glow
Contains natural plant ingredients, to deliver deep nutrition into skin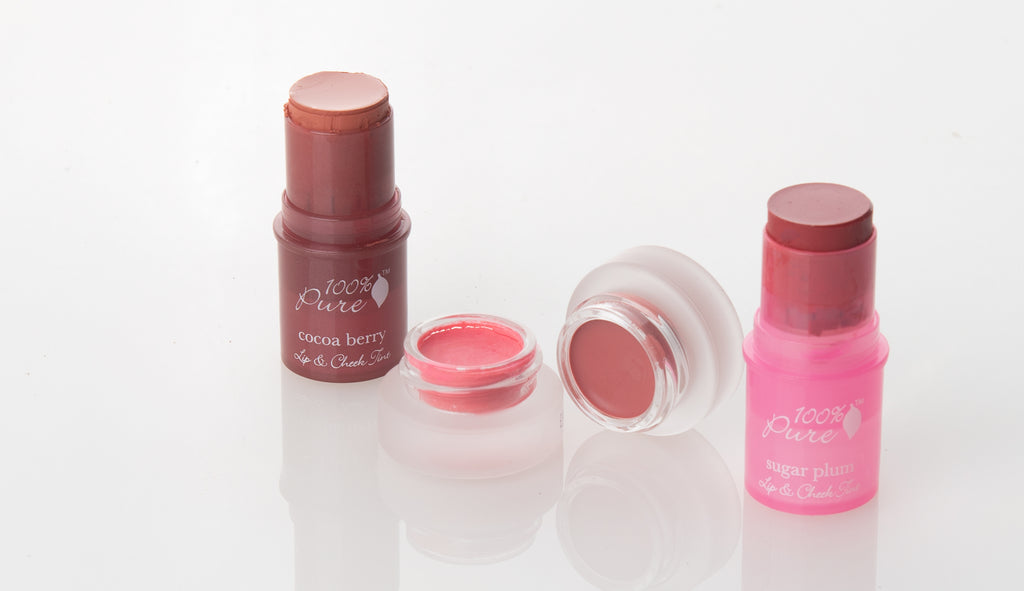 Fruit Pigmented® Lip & Cheek Tint
Doubles as a sheer lip color and natural-looking cheek color
Bright fruit pigments create a subtle, healthy flush that appears natural
Natural shea butter and cocoa butter delivers hydration to cheeks and lips
Creamy, satin finish
Fruit Pigmented® Pot Rouge Blush
Blends easily into bare skin or foundation, for a natural flush of color
Colored with natural fruit pigments rather than synthetic dyes
Silky formula features rosehip oil for a nourished natural glow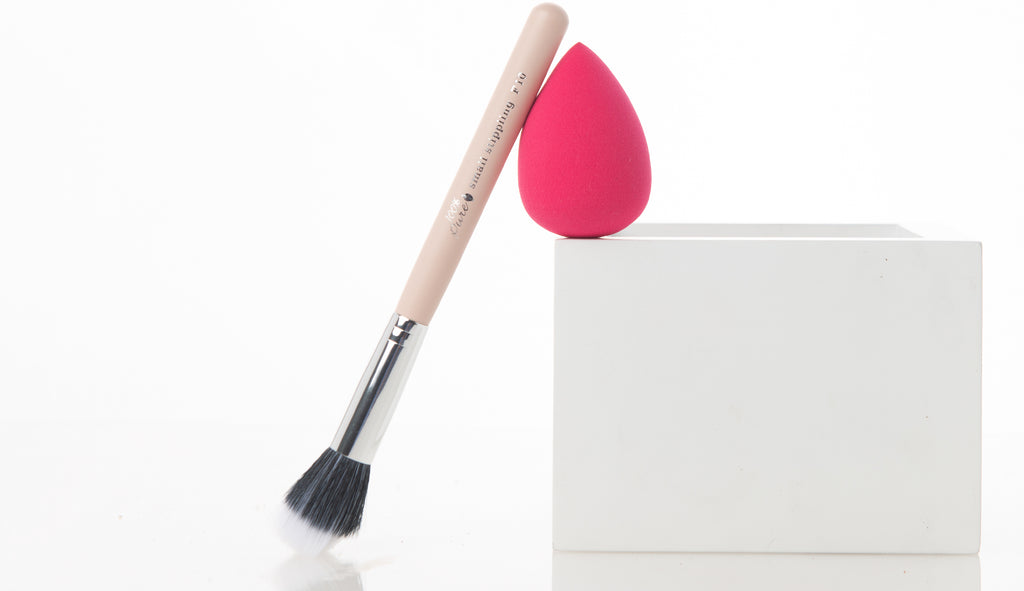 Tips, Tricks, & Tools
Once you've enlisted your team of products, you'll want to get your hands on some effective tools to apply and blend your makeup. We love our Cruelty Free Small Stippling Brush for blending foundation products evenly over the skin (even around creases) resulting in a natural, seamless look. We also love our Non Latex Makeup Blender for blending in cream and liquid formulas; it's double-sided, with a wide end to blend across large areas, and a pointed end to blend into creases and nooks. Use it damp for an even more seamless, dewy finish.
To get the most of your "no makeup" makeup, you could finish up your routine with a setting powder or spray. This will help to lock down your makeup for the day, preventing any smudging or smearing. To further minimize your makeup routine, brush a natural, conditioning oil (such as argan oil) over your lashes instead of using mascara.
We carefully hand-select products based on strict purity standards, and only recommend products we feel meet this criteria. 100% PURE™ may earn a small commission for products purchased through affiliate links.
The information in this article is for educational use, and not intended to substitute professional medical advice, diagnosis, or treatment and should not be used as such.
Sign up to our email newsletter for more blog updates and exclusive discounts.
< Older Post | Newer Post >