5 Cosmetic Treatments for Perfect Brows
Feeling like your natural eyebrows are far from perfect? Check out these top-trending treatments for perfect brows!
Posted on December 26, 2018
Written by: 100% PURE®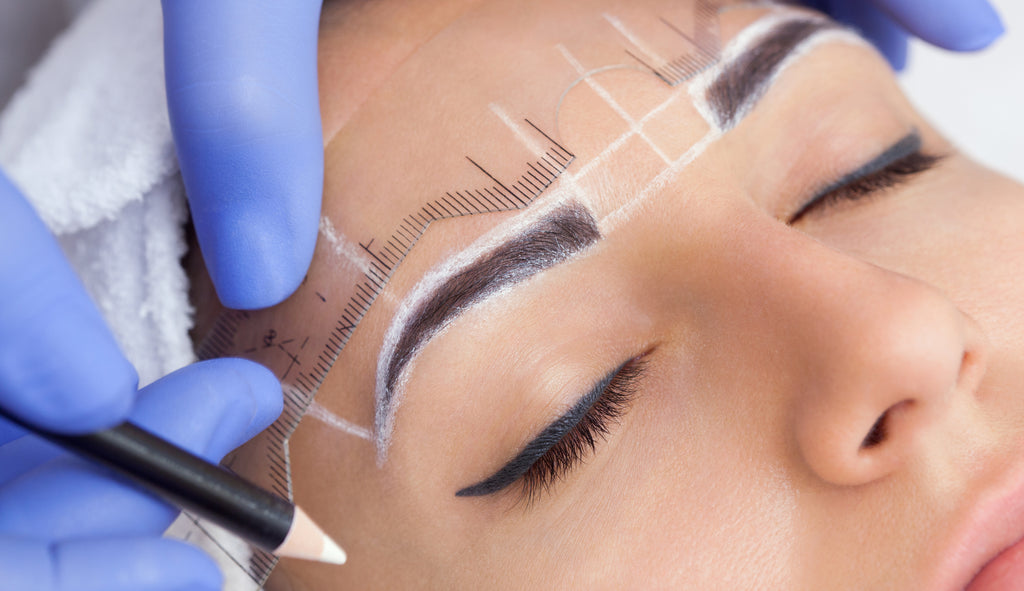 When it comes to our brows, we do NOT play around. Whether we're wearing our eyebrows thin, bushy, feathered or ultra arched, they've got to be perfect and as close to identical as possible.
Achieving perfect brows can sometimes be easier said than done. We know they're supposed to be sisters and not twins, but sometimes they don't even look related! On top of that, all the bad brow decisions we've made over the years are finally starting to catch up and now we're left needing a little help. If you want to step up your game, we've got 5 trending eyebrow treatment tips for achieving a flawless set of brows that will frame your face perfectly.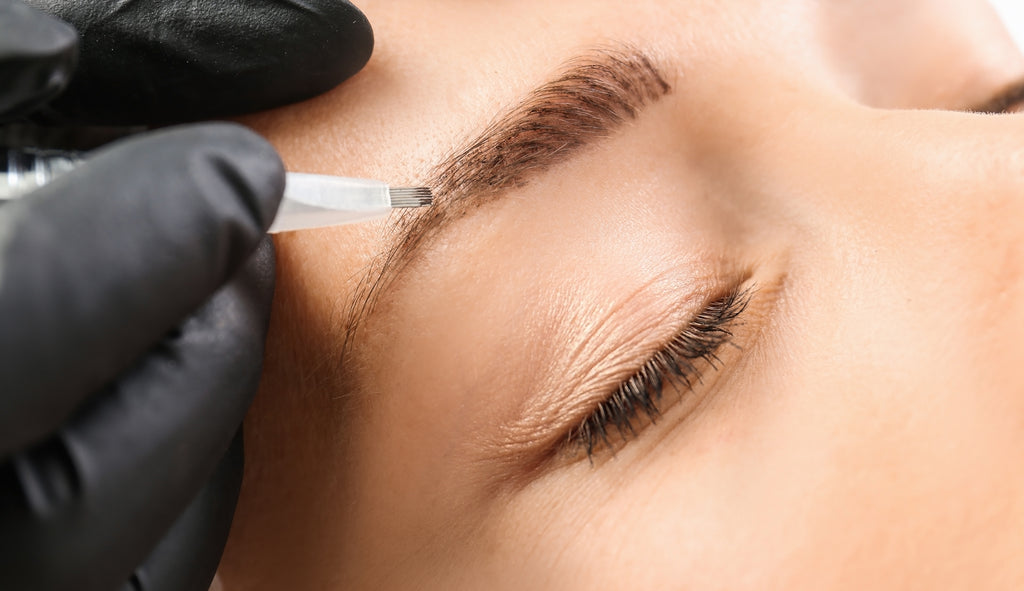 Microblading
What is microblading? Trending now for the past 3-4 years, this is a relatively new technique of enhancing eyebrows. Using a very small detailing needle, a cosmetic professional will essentially tattoo tiny hair-like strokes in the brow area to mimic eyebrow strands. Once complete, the overall effect can be mild to extreme depending on preference, and while it does involve needles, it's reported to be relatively low on the pain scale. While the results are meant to be long-lasting after about 2 weeks of healing, this is only considered a semi-permanent procedure, and may require maintenance down the road.
This technique is great for all sorts of brow goals. Microblading can help to achieve bolder brows, or simply fill in sparse areas. This treatment is perfect for those with hair growth conditions like alopecia, who are looking for long-term results.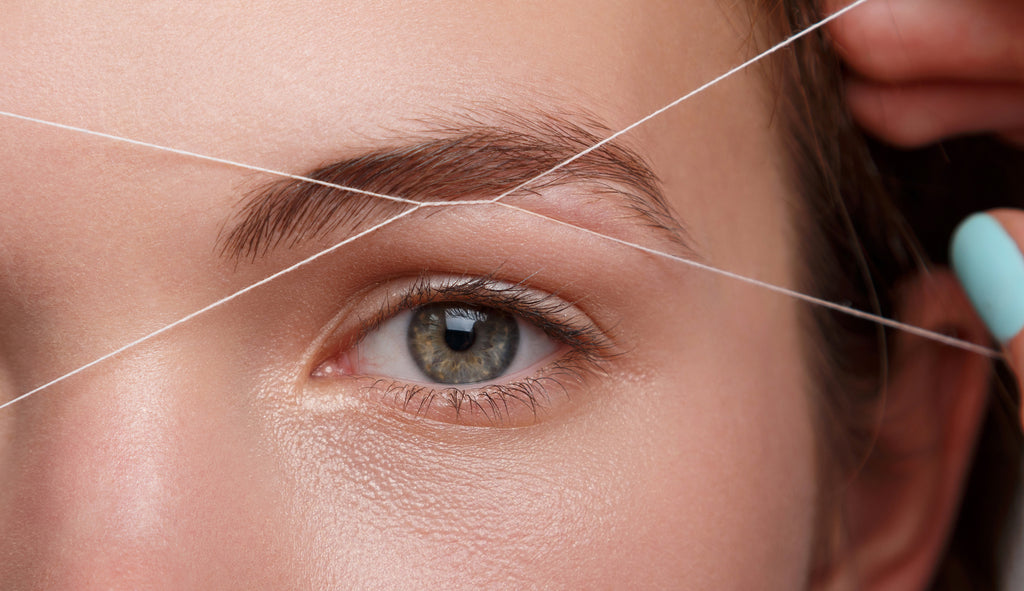 Threading
Some of you may already be familiar with threading, as it is by no means a new technique. Threading is a method of removing hair from the face and brow area with delicate threads that gently shear hair from the face. As a method of temporary hair removal, this is a procedure that has to be repeated. However, depending on hair thickness and brow shape, the results can endure quite well.
Threading works best for those that have full brows, thick brows, and unruly facial hair that grows back quickly (looking at you, mini mustache). Threading pulls the hair out at the root, which delays regrowth time and produces smooth results. Threading can also work well for those with moderate to prominent brow fullness. This treatment may work well for those with acne, however this may not be the most compatible treatment for those with sensitive skin.
PRO TIP: Planning to get threaded? Make sure your face is freshly cleansed and makeup free before your appointment. If your skin is harboring dirt or impurities, those pore-cloggers will slide right into your freshly exposed hair follicle during threading (since the 'threads' slide directly against your skin, they'll push anything on skin's surface into the follicle). The result of getting threaded with a dirty face can be a sudden, sometimes severe breakout that could last a few days to a week - so come prepared with a fresh face!
Laser
Looking for eyebrow control that lasts? Laser hair removal is the way to go, and results in defined, targeted brow shaping. There are a few stigmas around laser hair removal, such as discomfort, aftercare, and cost. However in the long run, laser hair removal can be one of the best investments for long-term results. The actual procedure time for lasering the brow area is just as quick as a wax. The regrowth time and thickness after laser is dramatically reduced, which is why over time, lasering can result in semi-permanent results.
Of brow perfecting techniques, this is one of the more controversial options. Some are afraid of the risks, which can include redness and irritation, burns, and scarring. It is very important to research and find care providers that you trust for semi-invasive treatments like lasering and microblading. Be sure to meet with your technician beforehand for your own peace of mind, to get the full details of preparation, procedure, and aftercare. Even with the risks, lasering can be a great option for long term results.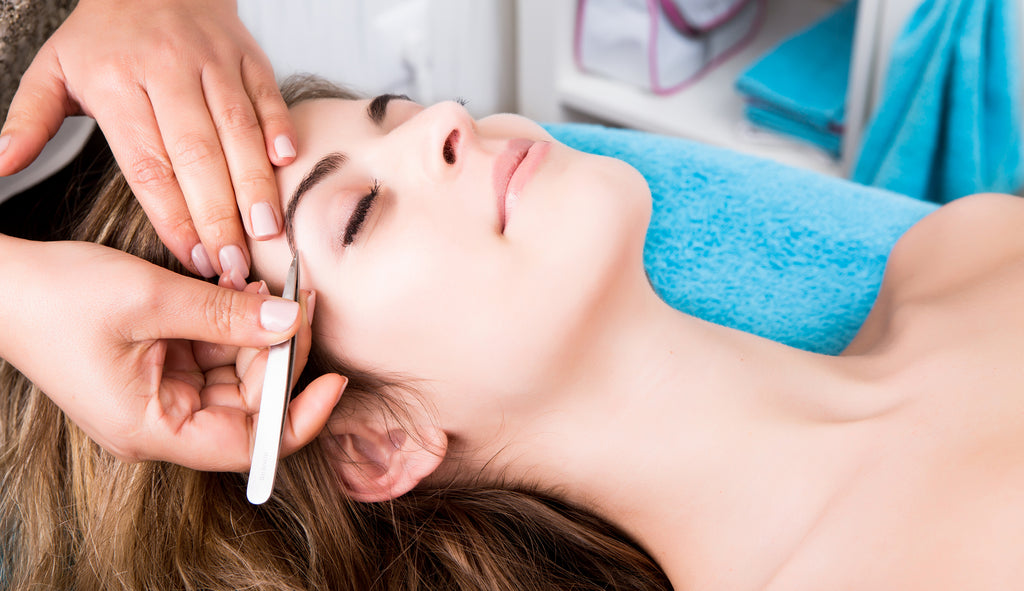 Plucking / Shaping
As far as brow shaping goes, this is probably the most common option. Plucking, waxing and shaping is usually offered at spas and salons - but it isn't easy to trust just anyone with our brows! While it can be uncomfortable, plucking and using hair removal cream are both styles of brow shaping that are readily accessible for anyone if you have the confidence in shaping your own brows. Though the results of these hair shaping techniques are usually temporary, one bad experience can scar us (figuratively) for life. When utilizing this method for perfecting your natural eyebrows, it's better to start with minimal hair removal and work up to the brow shape and scale that you desire.
Makeup
The final – and our personal favorite – technique for perfecting the brows. This technique is better for those that want to darken, thicken, and enhance brows rather than reduce or remove brow hair. It's also the least invasive, and can easily be done at home. There are plenty of formula options for brow products, such as creams, powders and gels. Each makes it easy to fill in eyebrows for more even, matching brows that are both bold and beautiful.
For those with thin or sparse brow hair, or those looking to create very sharp and defined set of brows, brow pomade is a great option. Our Long Last Brows is a gel-pomade formula that incorporates skin and hair conditioning ingredients like avocado and vitamin E, to support brow growth for achieving fuller brows.
If you have somewhat thick brows already, or like to layer multiple brow techniques, brow gel is a great option. You can use this product on brows that have been microbladed or otherwise shaped, or on top of brows that have been filled in with gel or pomade. The Green Tea Fiber Brow Builder does an A+ job at molding and taming your brows, and bonus: it includes green tea fiber for an instantly thicker, fuller effect.
Any one of these options can help us achieve our brow goals. The question is: which brow technique will you (and your brows) choose?
We carefully hand-select products based on strict purity standards, and only recommend products we feel meet this criteria. 100% PURE™ may earn a small commission for products purchased through affiliate links.
The information in this article is for educational use, and not intended to substitute professional medical advice, diagnosis, or treatment and should not be used as such.
Sign up to our email newsletter for more blog updates and exclusive discounts.
< Older Post | Newer Post >