10 Little Known Argan Oil Benefits
Creative ways to use "liquid gold" organic argan oil for its hair, skin, and beauty benefits
Posted on August 6, 2019
Written by: 100% PURE®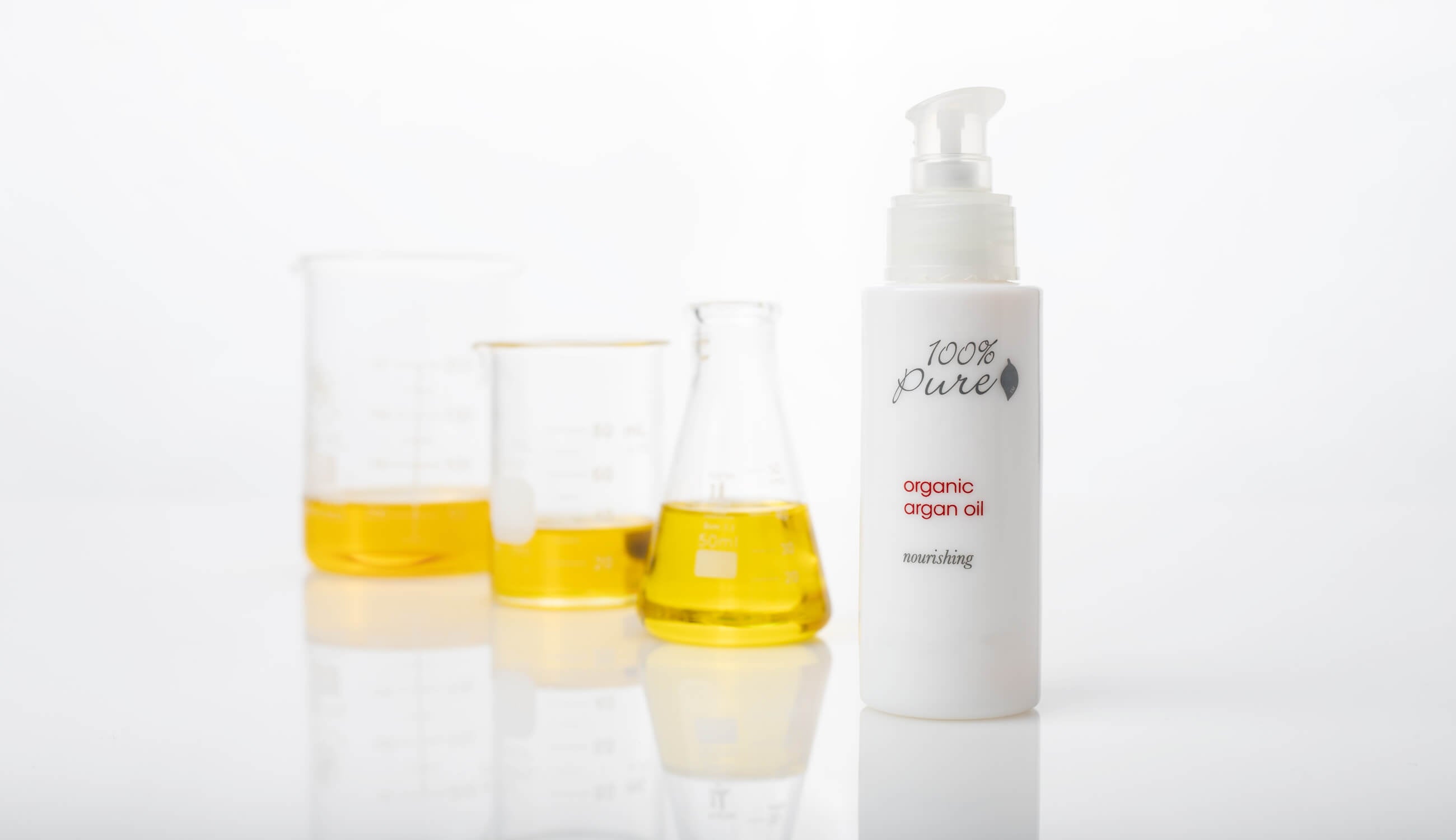 It's no secret that we love argan oil. We use it as an ingredient in a number of our formulas, and our 100% PURE™ bottled version is one of the cleanest, purest and most undiluted argan oils on the market. Argan oil is difficult to obtain and has a somewhat meticulous extraction and production process – but the benefits of argan oil greatly outweigh its laborious harvesting process!
We'll give you the 411 on how argan oil is processed, and dive into both its beauty benefits and some of the lesser-known uses for argan oil.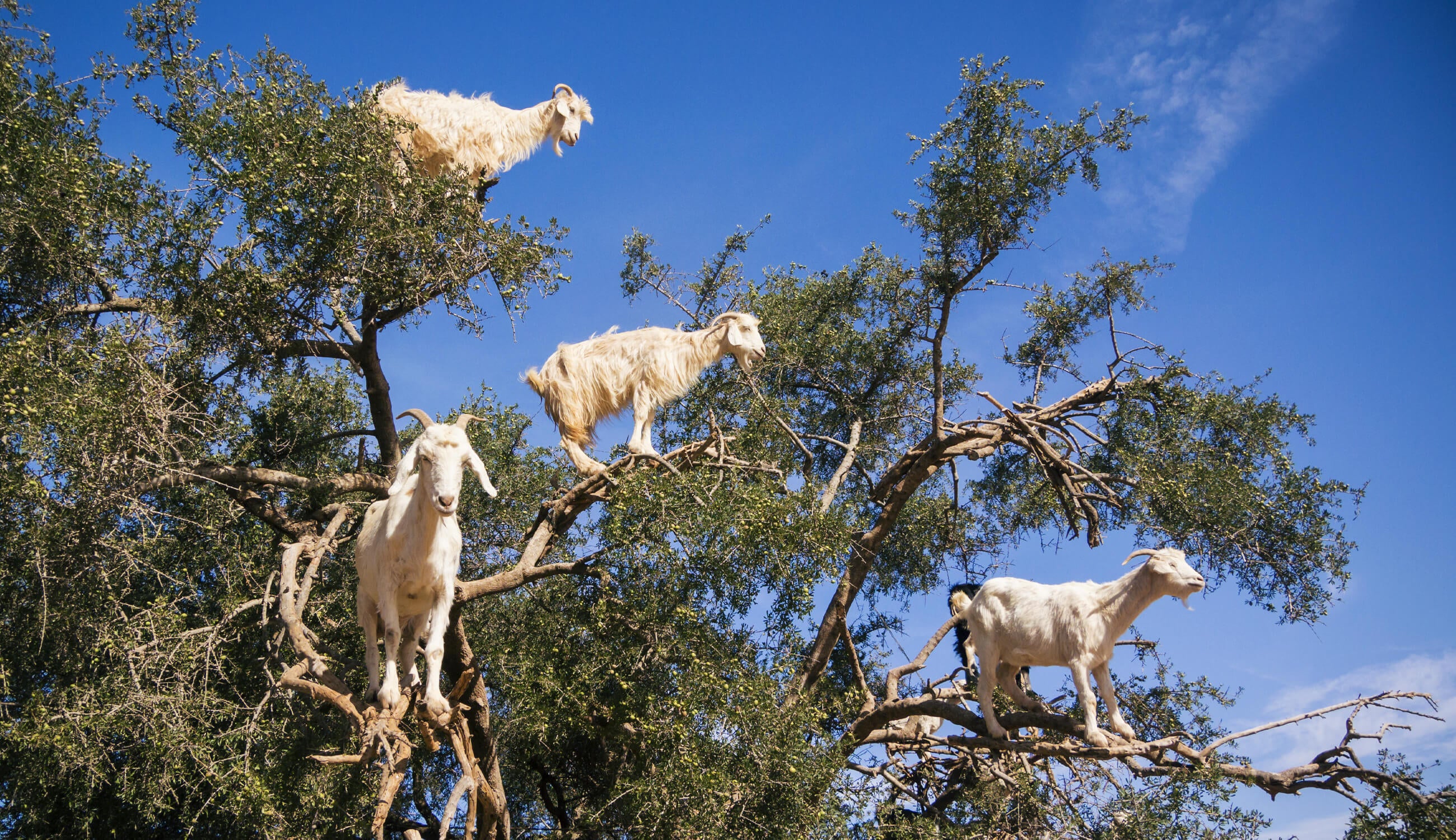 Argan Oil and… Goats?!
The argania spinosa (argan) tree provides day-to-day living essentials in its native Morocco. Applications of the tree (and its oil) range anywhere from food to shelter from the sun in the arid Moroccan landscape. Traditionally, harvesters would collect the naturally processed nuts from goat droppings, since a species of wild goat in Morocco subsists almost solely on argan nuts. More commonly, harvesters will collect argan nuts after they fall from the trees in late July.
While the former method is more sanitary than it sounds, the oil we use hasn't been pre-digested by a goat. But it has undergone a slow, cold-pressing process which effectively does the same thing: removes the outer flesh of the nut, then removes the internal kernel from the shell. It's a super labor intensive process, and it means that the oil can be somewhat pricier than other essential oils.
Because of the labor and care that goes into making high quality argan oil, the market is flooded with diluted alternatives and brands that cut corners with their formulas. This begs the question: how pure is your argan oil?
A Buyer's Guide to Pure Argan Oil
Generally, you can use your nose to determine the quality of any given argan oil brand. Those floral scented argan oils from the store might smell divine, but that's thanks to synthetic perfumes and heavy dilution. If the oil is pure and minimally processed, it should have a pungent nutty odor. Put simply, the presence of this nutty odor means that your argan oil is pure, undiluted, and nutrient-dense. The best will be non-deodorized, given that the scent-stripping process removes essential fatty acids (like linoleic acid) and minerals.
Important side note: when you apply pure argan oil to your skin or hair, the scent will only linger for a few minutes. So don't worry about a nutty aroma trailing after you when you leave the house! That said, if you're really sensitive to the scent, try diluting argan oil with some pure essential oils that can work double duty, providing a masking fragrance while also adding in some extra benefits.
10 Little-Known Uses for Argan Oil
Whether you choose to dilute it or not, argan oil is a seriously versatile ingredient and we are total superfans. We could name a few others who feel the same, like the makeup artists who used it to glow-up skin on the runway at SS19 NYFW. We've rounded up our 10 personal favorites when it comes to the many uses of this unique 'dry' oil. Read on to find out how one little bottle of "liquid gold" organic argan oil could work wonders in your beauty routine!
Makeup Remover
If there's one thing we love, it's discovering new natural makeup removers! Argan oil is considered a dry oil, which makes it completely non-greasy after it's been rubbed into skin. This makes it a great option for removing smudged under-eye makeup, or even as a post-cleanse wipe down to grab any last remnants of foundation or blush. You can use anti-aging argan oil as a makeup remover because it grabs onto makeup, won't leave skin greasy, and moisturizes in the process.
Skin Luminizer
Argan oil makes a fantastic natural skin luminizer, especially if you're looking for something shimmer-free. Its non-greasy texture still has the ability to catch and reflect light once absorbed into skin, for a totally natural glow that makes your skin look undeniably healthy and supple. This oil is perfect for chest, shoulder, neck, and leg luminizing in fall and winter, when shimmery skin might feel over-the-top.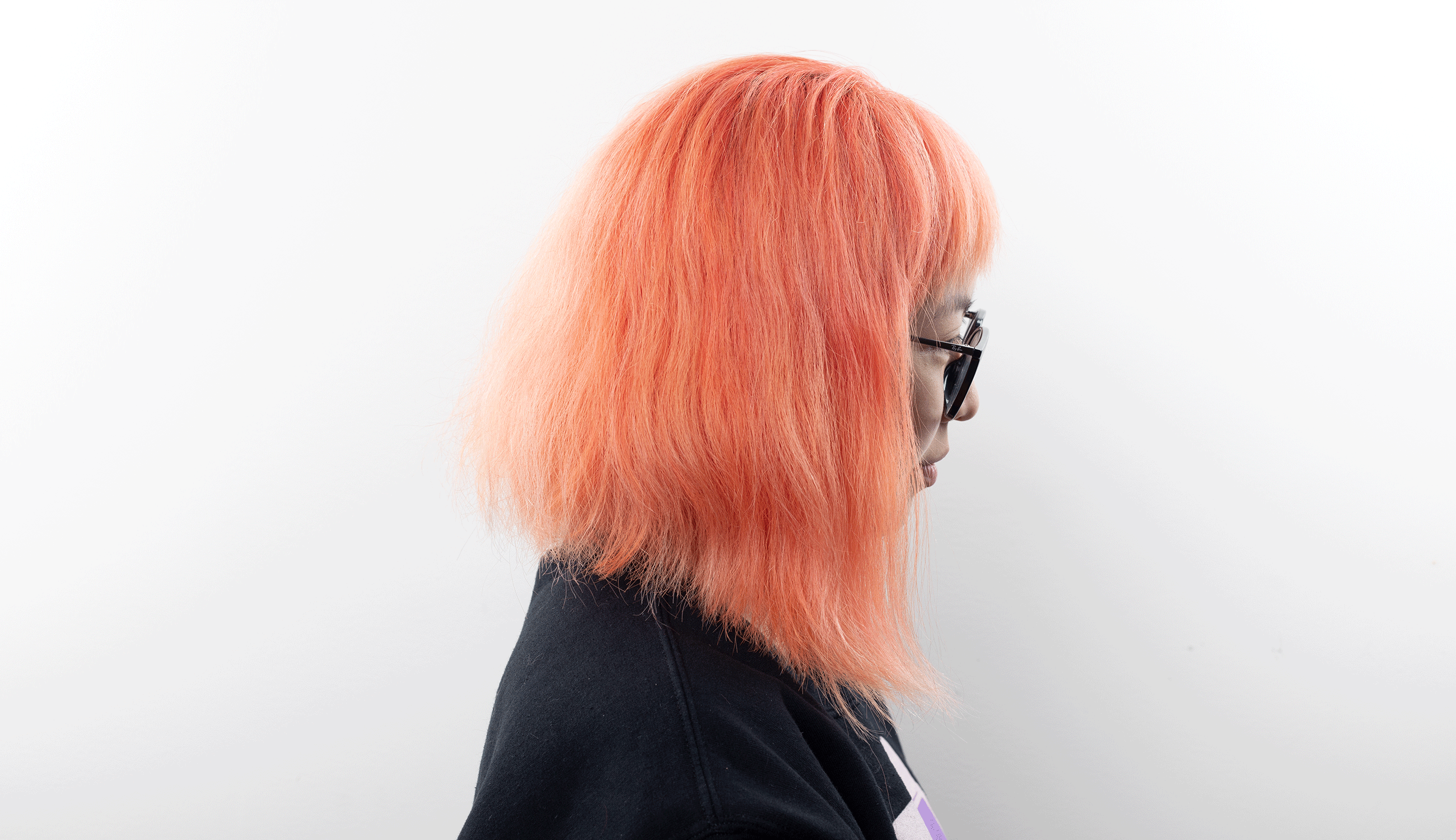 Frizz Tamer
This organic oil is perfect to help tame frizz in a pinch! Since argan oil is super lightweight and non-greasy, it's perfect for applying to dry or frizzy strands. It smoothes and lightly glosses hair for healthier texture and bounce, while also acting as an effective detangler (without slippery silicones found in most hair serums). Apply from ears to ends flatten flyaways, treat split ends, and serve static-free hair.
Stretch Mark Minimizer
While stretch marks are genetically unavoidable (boo!), you can still work to lighten their appearance once they've arrived. During pregnancy, weight loss or gain, or any rapid growth, skin becomes stretched and creates small tears in the upper layers of skin. These 'stretch' marks are dark in color at first, but fade into scars over time.
To help ease the stretching of your skin, you'll need to keep it VERY well moisturized. Some say that keeping dry skin hydrated and softened can minimize the severity of these "striae", as they rapidly form on distended skin. As a natural source of vitamin E, argan oil can both moisturize skin and help reduce hyperpigmentation and discoloration from scarring associated with stretch marks.
Powder-to-Cream Blush
Now this is one we're really excited about! Just like turning powder eye shadow into eyeliner with primer, you can use argan oil with powder blush to create a creamier blush formula. Simply choose your signature shade of powder blush, and start by carving out a small piece from the blush pan. Gently break it apart with the bottom of a stippling brush (you'll use this in a sec) until it's become a fine powder, then mix in a small dab of argan oil. Blend until you get a puddle of creamy, pigmented blush! Using your fingers, applying to cheeks and blend gently. To avoid streaking, take your stippling brush and use the outer bristles to diffuse and fully blend the cream blush into cheeks for a natural, flushed glow.
Carrier Oil
Are you essential-oil-obsessed? You're not alone! The essential oils market has experienced a massive boom in popularity (and availability) thanks to social media, and some of these oils can have great benefits for skin. To use essential oils on the skin, you'll need to dilute them with a carrier oil that makes them safe to use on your precious dermis. Argan oil is a shoe-in choice for its ability to reduce inflammation, battle free radicals, and pack a punch of skin conditioning.
Whatever amount of carrier oil you're using, only 2% volume should be essential oil. Our organic argan oil is 50ml, which means you should add no more than 15 drops of your desired essential oil.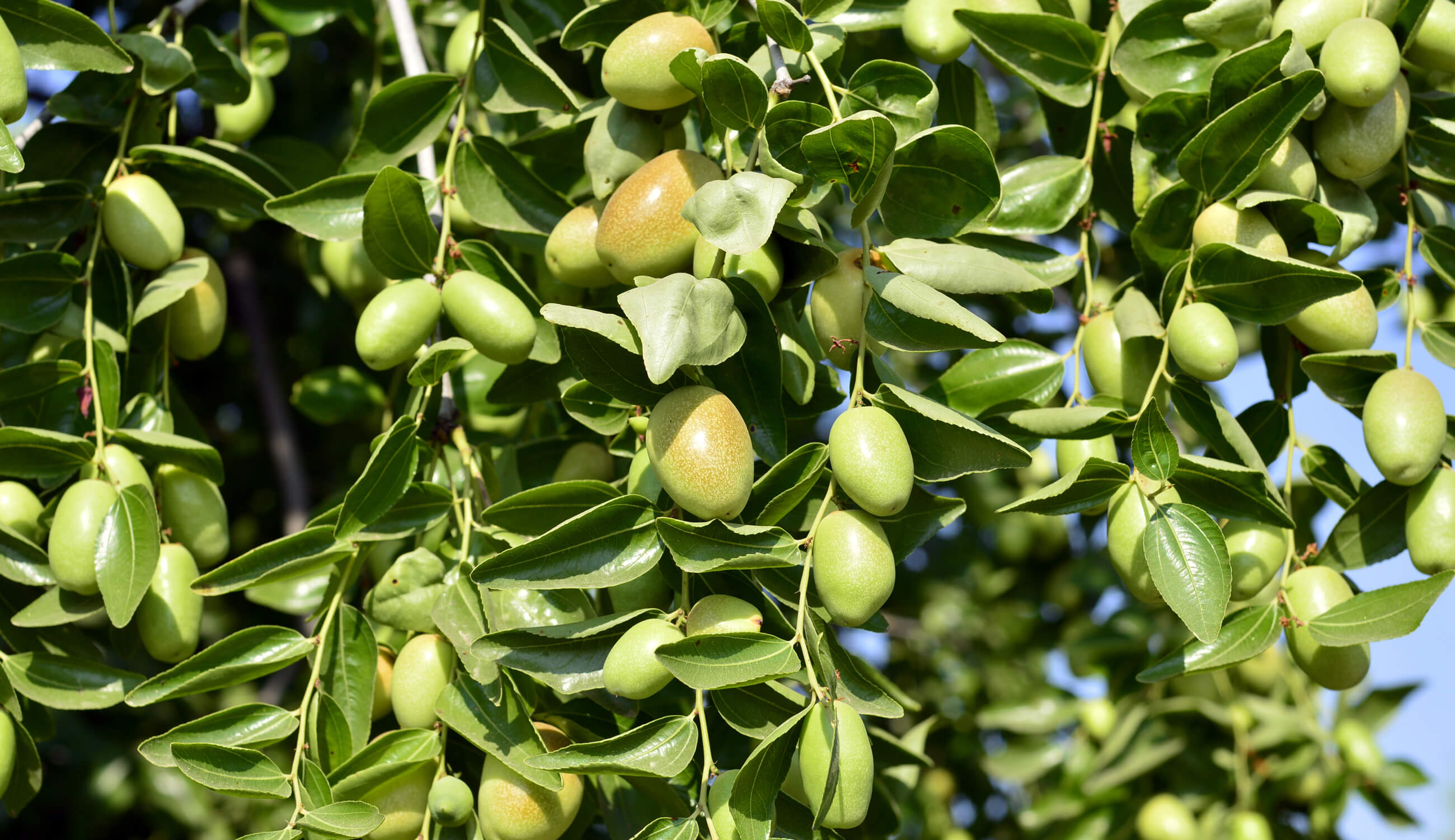 DIY Scrub Base
Argan oil is good for all skin types, so it's the perfect choice for your DIY body scrub moisture base. With the holidays just months away, it's time to thinking about DIY gifts! Argan oil is a tried-and-true multitasking tool for your DIY beauty arsenal. Every scrub needs an oil-to-exfoliant ration, and we think argan oil is a shoe-in candidate for leaving skin soft and hydrated.
Cuticle Treatment
Hard-working hands and nails need lots of TLC, and we think argan oil is the perfect non-greasy oil for the job. When it comes to self-care, rubbing a few drops of argan oil into cuticles and hands, after a manicure or hard day at work, is nothing short of easy. You won't get the slippery after-effects of lotion or heavier oils, that prevent you from getting on with your day.
Massage the oil into your cuticles for a couple minutes until it's absorbed, to soften hard cuticles and skin around the nail. Daily use of Argan oil on your nail area can even prevent torn skin that forms around the nail – that means no more painful hangnails!
Lip Softener
Dab a drop of argan oil onto lips for enhanced moisture and soft, supple skin. Perfect as part of a post-lip scrub routine, or even pre-lipstick or lip gloss. Just be sure to blend gently with your fingers until it has been absorbed into lips. Don't be worried about it getting in your mouth; Argan oil is a staple in traditional Moroccan cuisine, and has tons of antioxidant benefits! So, we consider this lip softening hack a win-win.
Oil Pulling
Last on our list of little-known argan oil benefits is its ability to extract bacteria from your mouth, though oil-pulling. Oil pulling is the act of putting a small amount of pure, edible oil (about 1 tbsp) in your mouth, and pulling the oil back and forth through your teeth. Coconut oil is the mainstream star of this trendy form of mouth-maintenance, but argan oil works as well. Oil pulling is suggested to lessen bad breath, reduce harmful bacteria from the teeth and tongue, and condition healthier gums. We'll call that another win for liquid gold argan oil!
Learn more about argan oil, healthy hair tips, and body care on our blog!
We carefully hand-select products based on strict purity standards, and only recommend products we feel meet this criteria. 100% PURE™ may earn a small commission for products purchased through affiliate links.
The information in this article is for educational use, and not intended to substitute professional medical advice, diagnosis, or treatment and should not be used as such.
Sign up to our email newsletter for more blog updates and exclusive discounts.
< Older Post | Newer Post >