Organic Argan Oil - Everything You Need to Know About Its Beauty Benefits
Argan oil is a true beauty multitasker for your skin and hair. Here's why you should choose an organic argan oil.
Posted on April 13, 2018
Written by: 100% PURE®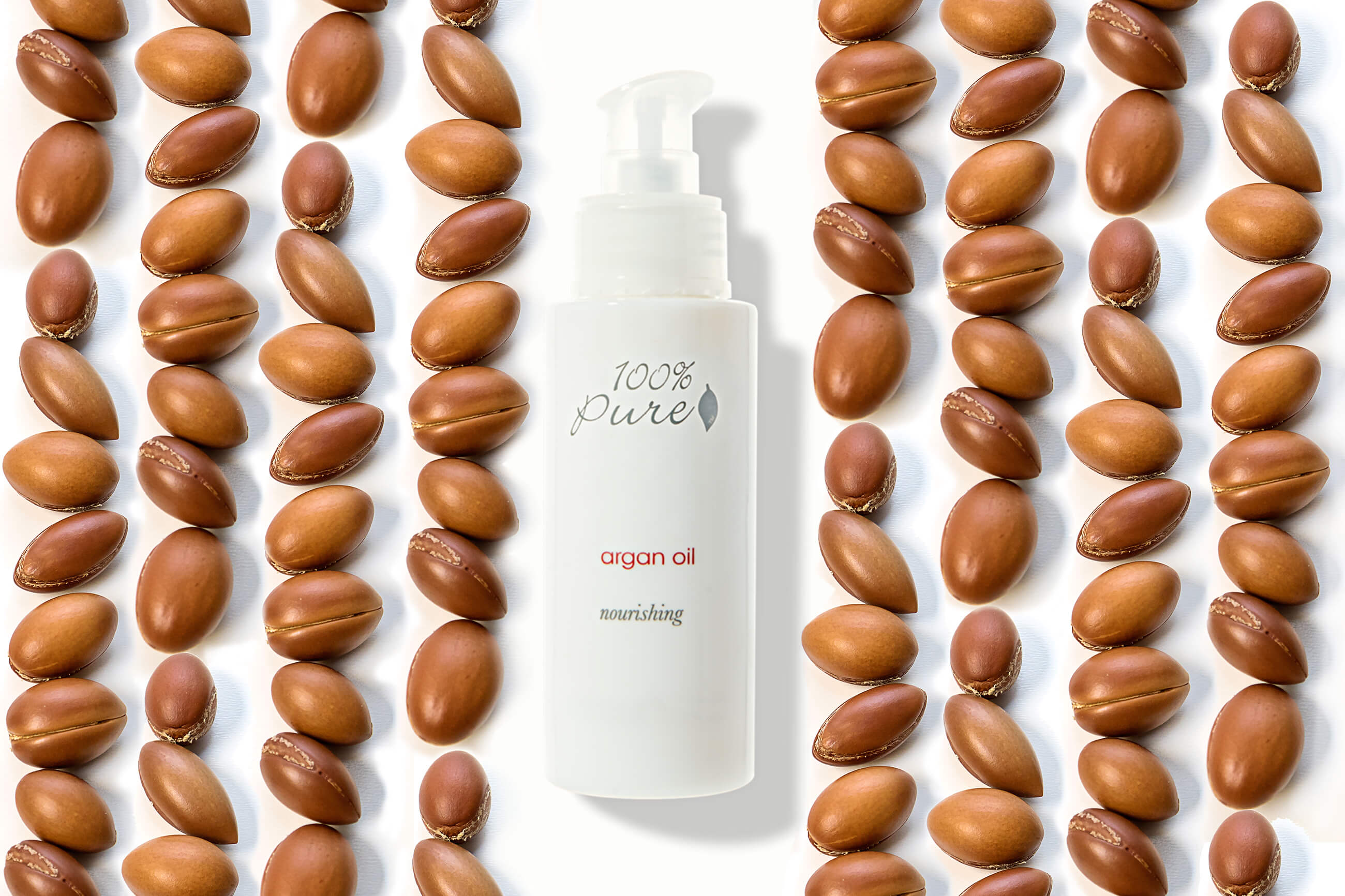 Have you noticed that in the past 5-10 years, argan oil has basically been likened to a miracle on every blog, magazine and product description? Argan includes vitamins that support skin health, as well as deeply moisturizing our hair for glistening locks with boosted strength. We feature it in many of our own product formulas and saw it take over the shelves as all of us discovered that this oil could totally change how we care for our body. Part of being a natural and organic cosmetic brand means doing our research and including only the best, wholesome and nutritious products in our formulas. That means choosing organic argan oil. Wondering what magic Organic Argan Oil has in store for your skin and hair health? Keep reading to find out what makes argan a power player in your products, and a few hacks to up your argan use even more.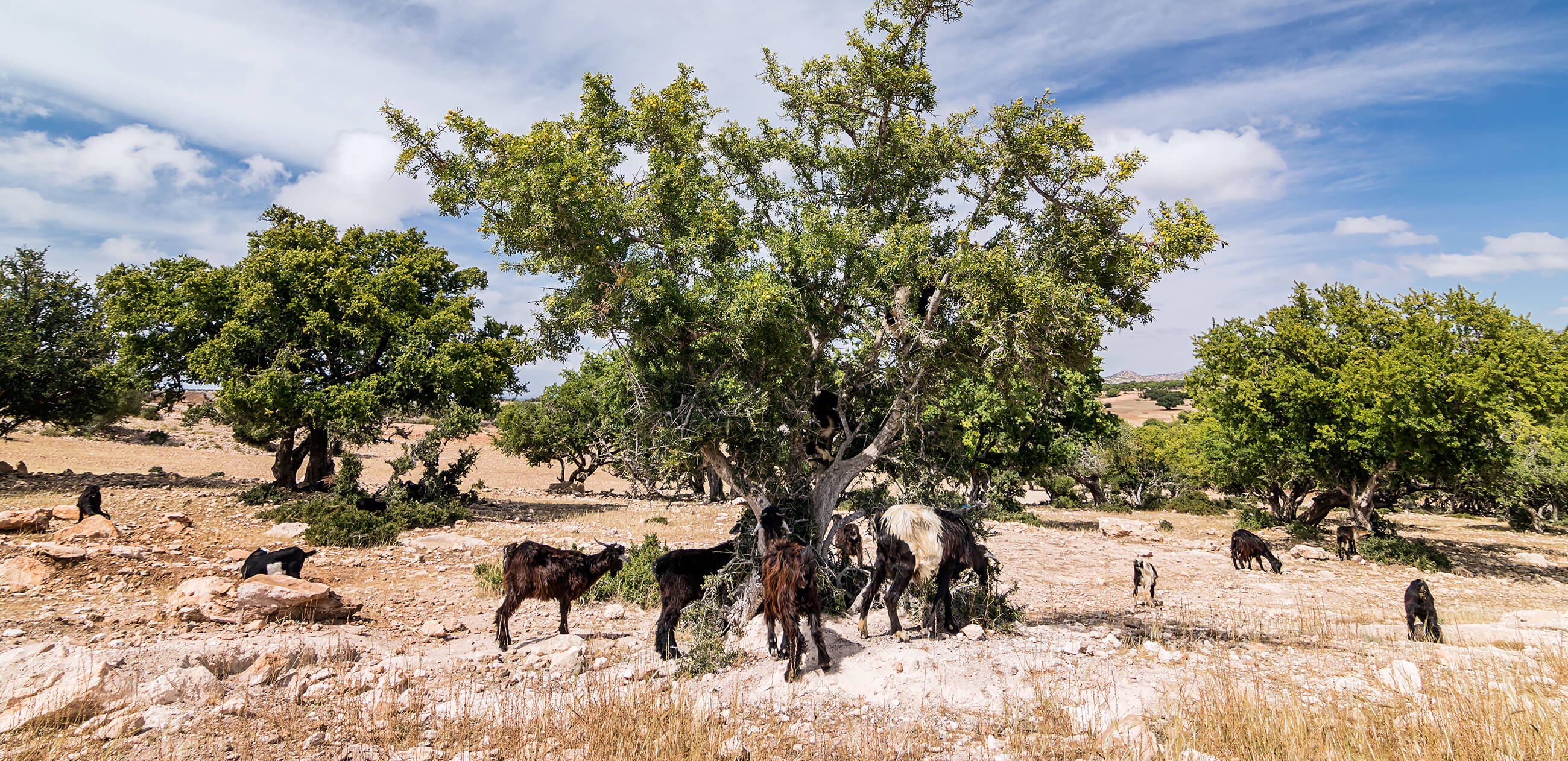 Where does Organic Argan Oil Come From?
Argan is actually a tree that is native to Morocco. This lush evergreen is wider than it is tall, with outstretching branches reaching up to 40 feet wide. The tree nuts from the argan tree are completely edible, and argan has been used for centuries in food and local cosmetic products before gaining popularity all over the world. Traditionally, this nut was used in Moroccan dishes, often accompanying bread as a dipping sauce, as well as being used as a balancing and soothing skin and hair moisturizer in the unpredictable, subtropical climate. From the tree, the argan nut grows and contains kernels that are then pressed to release the rich oil within.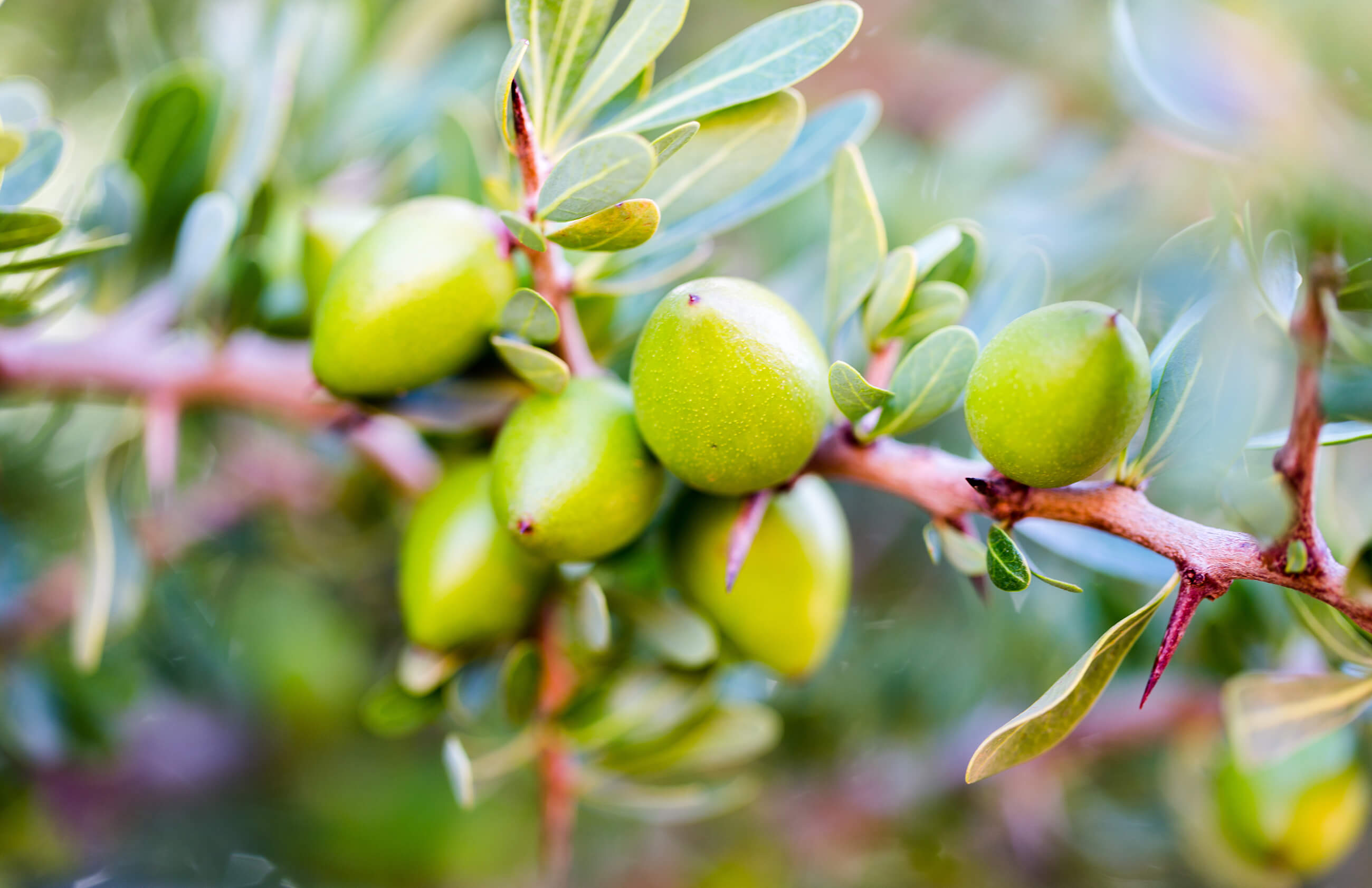 Why is Organic Argan Oil Better?
The nutrition of the oil is highly dependent upon how it is harvested, which is where we come in. We use certified Organic Argan Oil to ensure the highest quality. This means that our oil is cold pressed, and the nut is gently separated from the oil usually by hand, meaning that every time you buff this lovely, rich oil into your skin, it was produced with love and care.
Some might ask, now that argan oil is so accessible, what is the benefit of splurging on an Organic Argan Oil when it's in so many products in a more affordable price range? This brings us back to our point about how argan oil is made. Cold-pressing is a process of using physical application and low heat to extract the essence or oil out of a product. This technique can be time consuming, but so worth it because it helps to preserve the nutrients during the extraction process. Other methods of extracting oils are not so careful about maintaining the nutrients and integrity of the product. On top of the way argan oil is produced, we want to think about how it is grown. We use organic argan oil because from the first sprouting of the argan tree, it is treated with healthy soil, not sprayed with chemicals and pesticides, and cared for in a way that means the product you're putting on your skin doesn't cause damage down the line. All of this combined means that $3 argan oil on the shelf at your local drugstore or beauty supply is probably worth even less than what you're paying for it.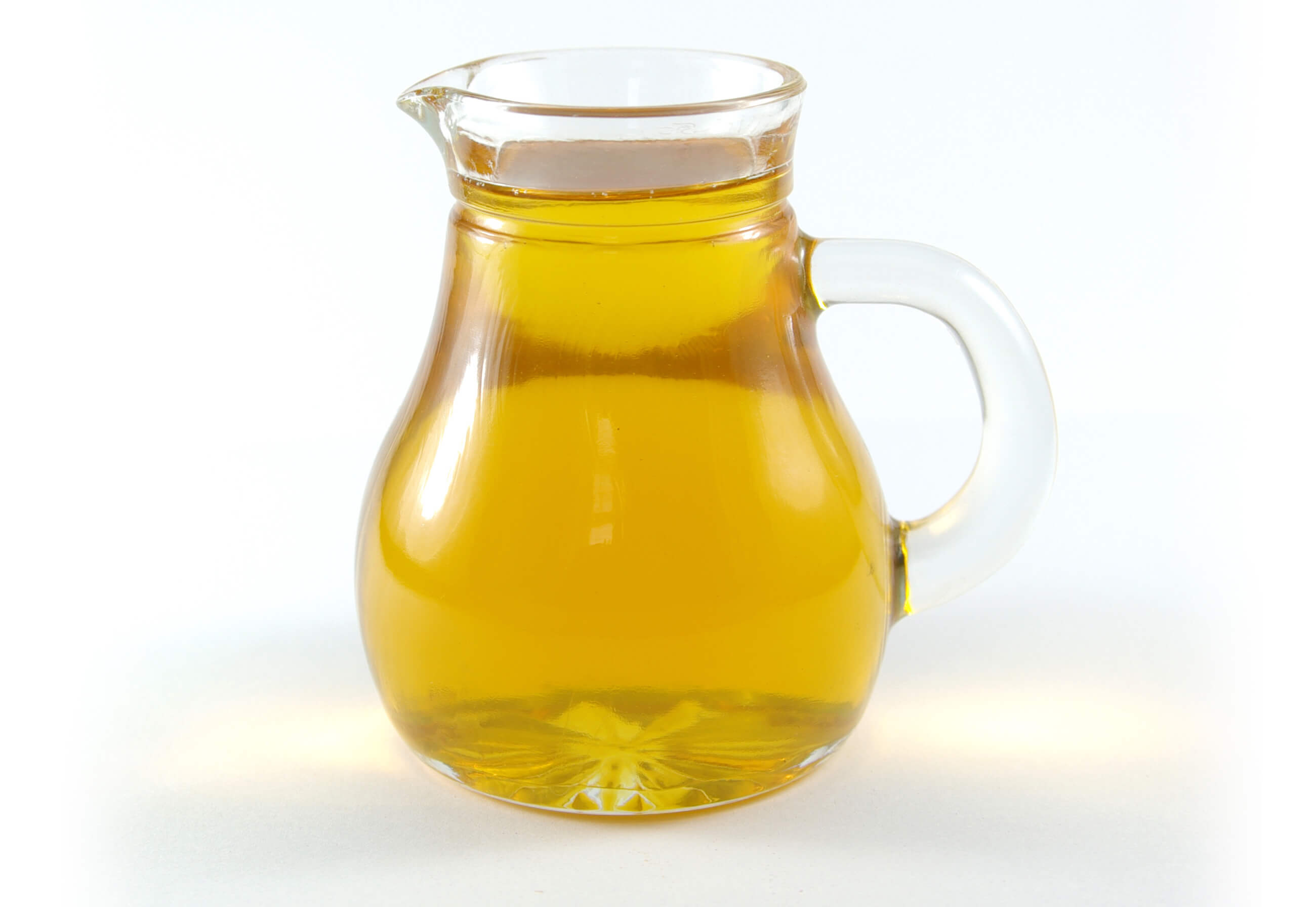 What are the Benefits of Organic Argan Oil
We're thinking of changing the name of argan oil to angel oil because it's truly a gift from heaven due to all its beautiful skin and hair benefits. As we mentioned before, argan oil is very nutritious and is a great source of vitamins for hair and skin health. One of the vitamins naturally occurring in argan oil is Vitamin A which helps to produce a skin-firming agent. Maybe you're born with it, but if not, Vitamin A is here to save the day. It promotes healthy skin cells and aids in collagen production for bouncy, youthful skin.
Probably the most popular vitamin that we hear about in relation to skin care is Vitamin E. This vitamin does wonders for our skin by fighting dangerous free radicals which work against maintaining youthful skin. Vitamin E also helps to speed skin cell turnover rate, meaning new skin faster for a blemish free, smoother complexion. In addition to Vitamins A and E, argan contains Omega 6 fatty acid which is critical for normal skin function and healthy skin appearance. The Omega 6 fats in argan oil help to lessen the damage on our skin from all those sunny slay-cations, for smoother, blemish-free skin.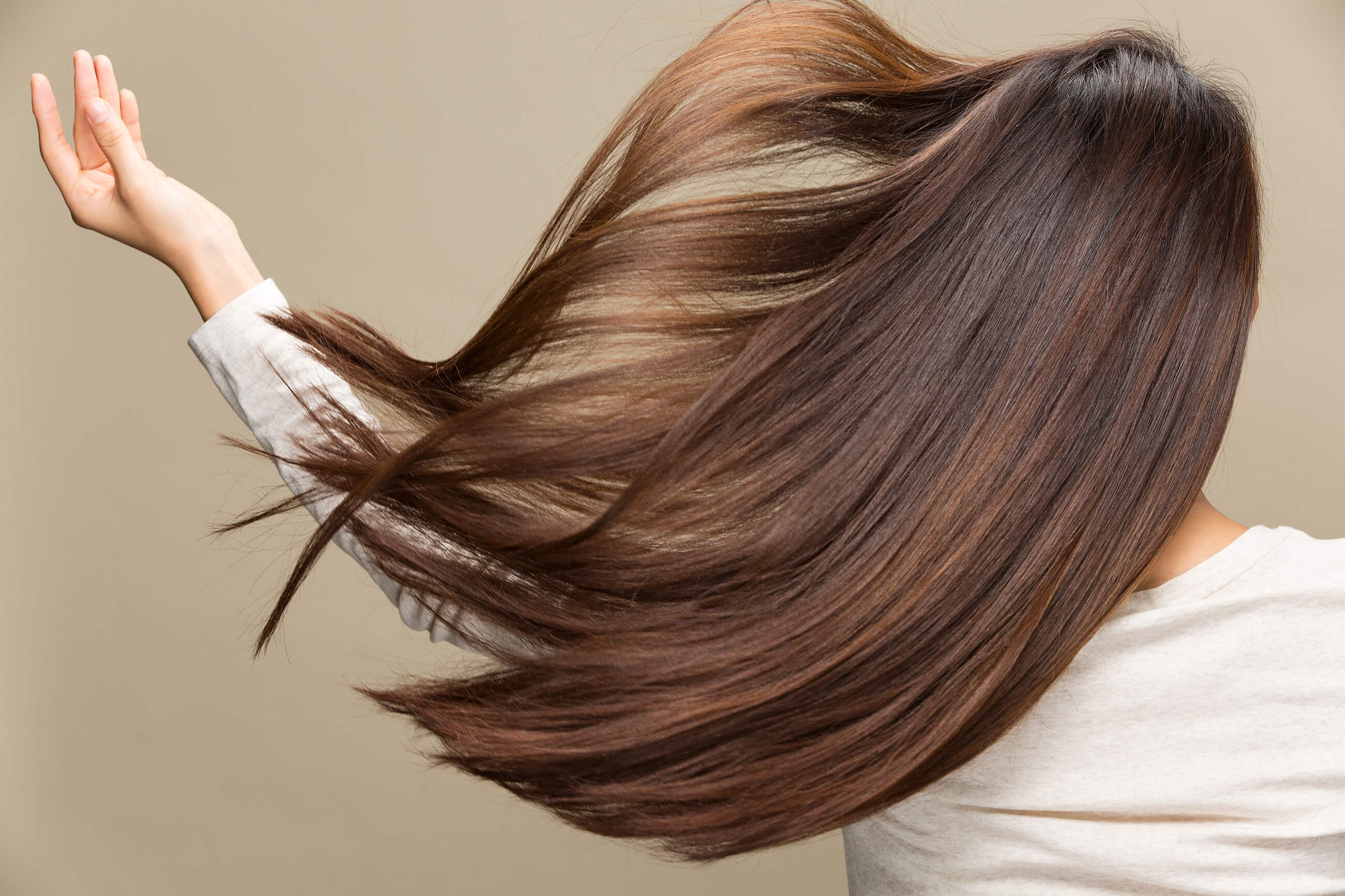 Organic Argan Oil Benefits for Hair
A healthier scalp means healthier hair. For hair, Vitamin E not only nourishes the scalp for great hydration, but it also helps to encourage blood flow, bringing essential proteins and oxygen to the scalp for faster growth and stronger hair. Argan oil promotes collagen production for fortified hair growth and fights against breakage. Not to mention the deep moisturizing properties of argan oil for the luscious locks of your dreams. Argan oil also tames hair frizziness and strengthens healthier hair growth for longer, voluminous locks. Pair with your favorite shampoo and conditioner combo and you're on your way to hair heaven.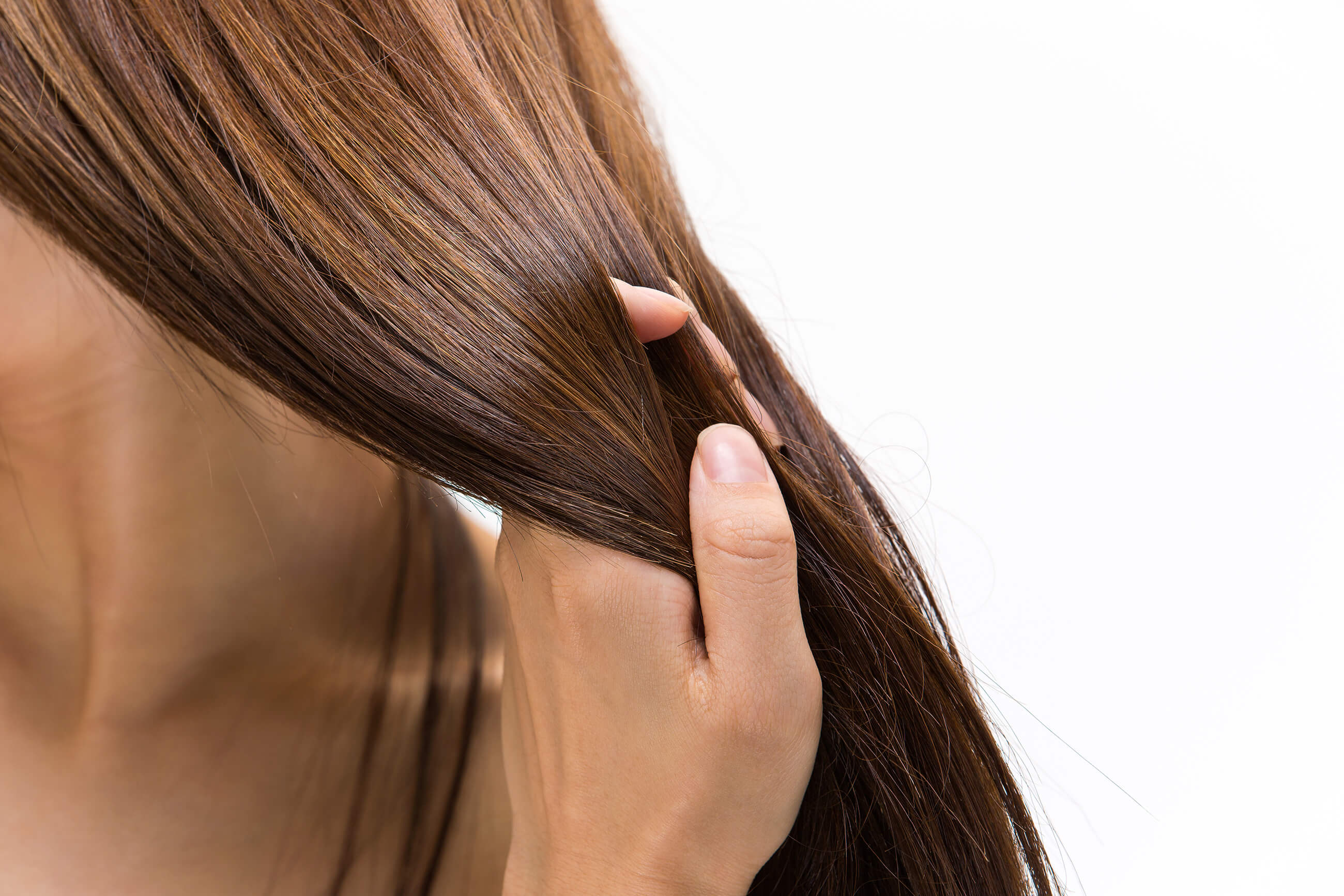 How to Use Organic Argan Oil
Now it's time to get into the fun stuff! Below we have a few creative, useful ideas to bring more argan oil into your life. You'll understand why Organic Argan Oil is a true beauty multitasker and deserves a throne in your beauty cabinet.
Use as a Makeup Remover
Like dissolves like - remember that? Argan oil is able to dissolve the oils in makeup and remove even the most stubborn of eye makeup. The fatty acids in argan oil moisturize so that your own skin doesn't begin overproducing sebum, reducing your chances of a greasy mess!
Use on Your Cuticles!
We starred Organic Argan Oil in our manicure and pedicure guide as a cuticle oil to keep your nail area nourished. Massage the oil into your cuticles for protection against hangnails.
Organic Argan Oil as Lip Balm
Can't find your chapstick or lip balm, but desperate to make those chapped lips disappear? Rub a small pump of argan oil into your lips for healing and moisturizing power from Vitamin E.
Organic Argan Oil Dry Skin Treatment
Let's face it – sometimes we can get a little rough around the edges. Luckily we have argan oil to smooth them out. Apply our Organic Argan Oil to your cuticles, elbows, dry cracked heels and sunburned skin for a beautiful, organic moisturizer all over. You can also use argan oil as a facial oil that deeply nourishes your skin with anti-inflammatory and anti-aging antioxidants. By moisturizing your skin with this light absorbent oil, you actually lessen your chances of a breakout (which happens when your skin overproduces sebum to compensate for dryness). Use argan oil on top of our specially curated dry skin treatment routine for that goddess glow!
Organic Argan Oil Hair Mask
It's festival season, and spending all that time styling our hair and being wild & free out there in the dessert takes a toll on our manes. To repair, use our lazy girl guide to an overnight miracle mask.
Ingredients
PRO TIP: For curly hair, very damaged hair or super dry hair, we recommend adding virgin coconut oil or olive oil for even more powerful repair and hydration.
Directions:
In a microwave-safe vessel, lightly heat your oil for 20-25 seconds. You can also do this by putting your oils in a sealed container and running under hot water for a minute or two.

Stir until the oils are fully combined.

Apply to the hair from the ends upward, stopping about 1-1.5 inches from the roots.

Twist hair into a bun or braid and cover in a plastic cap, then massage into the hair or apply light, even heat from your blow dryer for better penetration.

Leave on for 15 minutes or overnight, if you wish.

Rinse with lukewarm water to preserve the hydration.
DIY Argan Oil Toner
When we think about a great toner, we want something that has three awesome benefits. First, it should be great at removing excess dirt, debris and makeup leftover on our skin. Secondly, it should be a refreshing boost of hydration after our daily cleanses. And finally, a great toner should help balance and even out skin tone for a more flawless appearance. Here is a great blend to make your own toner that checks off all your toner deal-breakers.
Ingredients:
Lavender essential oil – an antibacterial essential oil that helps to deeply cleanse as well as regulate unbalanced skin and soothe inflammation.

Organic Argan Oil – bringing all that lovely Vitamin A and E we talked about.

Lemon juice, lemon essential oil or lemongrass essential oil for a boost of Vitamin C and brightness for toned, more even skin.
Directions:
In a small container, mix 1-pump of Organic Argan Oil and 1-2 drops of the other oils for a well-balanced blend.

Dip in a cotton round or cotton pad and gently apply all over the face and décolletage during your morning and/or evening routine.

Whip this up in small batches and store in the refrigerator to preserve all that lemony goodness.
We carefully hand-select products based on strict purity standards, and only recommend products we feel meet this criteria. 100% PURE™ may earn a small commission for products purchased through affiliate links.
The information in this article is for educational use, and not intended to substitute professional medical advice, diagnosis, or treatment and should not be used as such.
Sign up to our email newsletter for more blog updates and exclusive discounts.
< Older Post | Newer Post >