Antibacterial, Antiseptic, and Anti-Inflammatory Essential Oils
How to up the "-anti" in your skin care routine with 100% pure essential oils
Posted on March 19, 2020
Written by: 100% PURE ®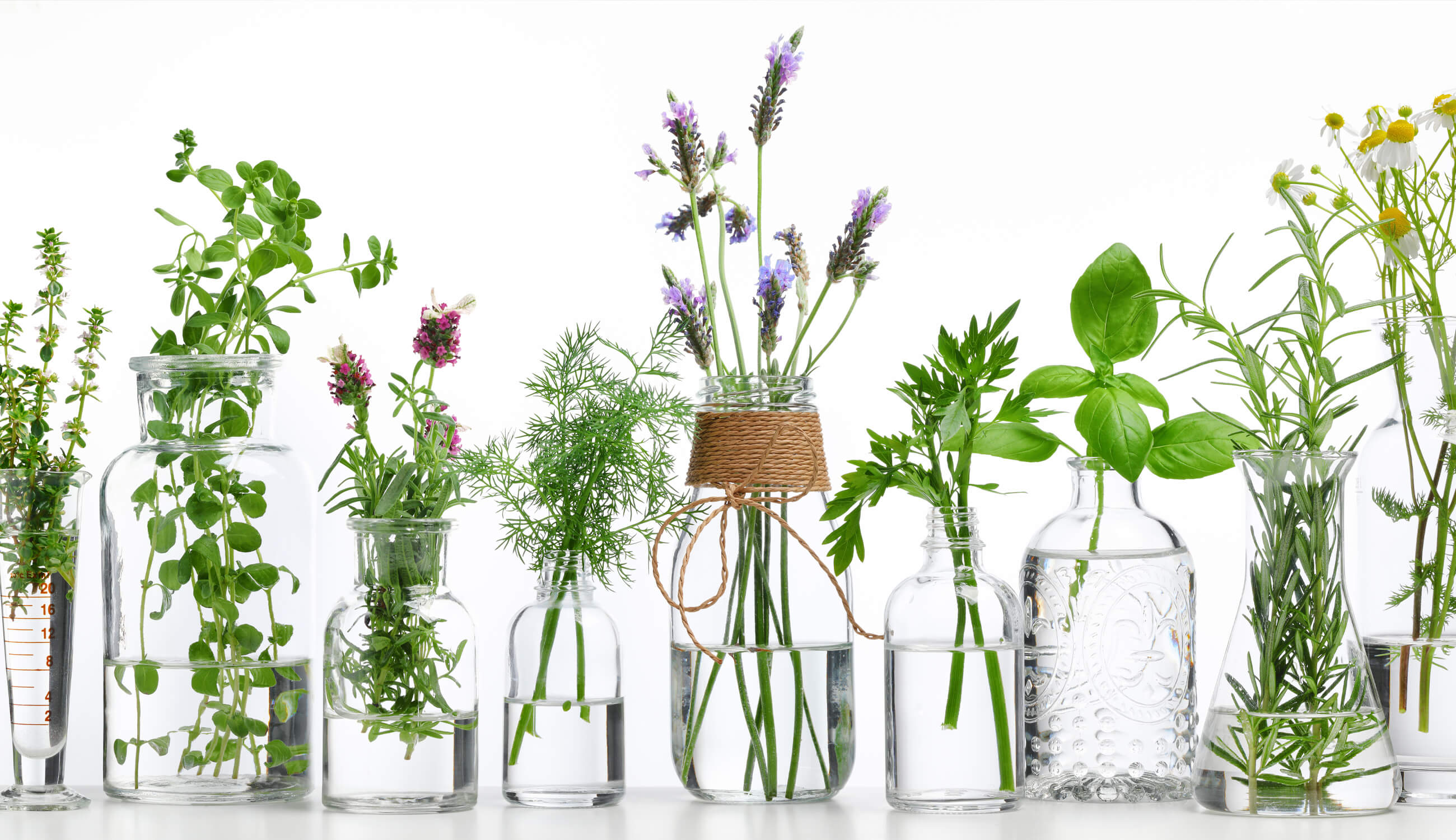 Essential oils are, put simply, concentrated compounds extracted from plants through distillation methods. Essential oils often make unique aromatic compounds because they capture the plant's scent and flavor, or "essence".
Don't be fooled though, because 100% pure essential oils do far more than simply smell nice. While aromatherapy is one of the most popular uses for essential oil, it can also be added to carrier oils like jojoba or coconut oil to be used topically.
Essential oils are often described to have anti-bacterial, antiseptic, and anti-inflammatory properties – but what exactly does it mean about their uses? And more specifically, which essential oils are best for which uses?
In this article, we'll dive into these impressive properties of these herbal wonders – some of which we like to incorporate into our very own products. Let's take a glimpse at the potential benefits offered by essential oils!
Antibacterial Essential Oils
When essential oils are identified as antibacterial, you know what that means: they're able to kill or inactivate bacteria, making them useful against acne, minor cuts or abrasions. It all depends on how they're used, however – here are some favorite essential oils that are known for their germ-killing capabilities:
Bergamot Essential Oil
Bergamot is a green citrus that's considered far too bitter and tart to eat on its own, but is one of the key components to Earl Grey tea thanks to its delicate aromatics.
In addition to its fragrance, several compounds found in bergamot essential oil have antibacterial properties, making it an effective spot treatment for acne. Its analgesic (pain-relieving) qualities may also make it effective against pimples, especially those caused by hormonal imbalances.
To use bergamot as a spot treatment for acne, dilute 100% pure essential oil in a carrier oil. Apply to a cotton swab and dab directly onto the affected area before leaving overnight.
Bergamot essential oil can also be used from skin brightening; our Multi-Vitamin + Antioxidants Potent PM Serum is made with bergamot, vitamin C, seabuckthorn, and nopal cactus.
Rosemary Essential Oil
While rosemary may be a popular favorite in the kitchen, it's also an antibacterial herb backed by a ton of research. According to one study, trials proved that rosemary essential oil slowed the decay-causing bacteria found on food. This study connected these antibacterial properties to the terpenes found in rosemary, especially high concentrations of myrcene.
This study also showed that rosemary essential oil's antibacterial properties make it an excellent natural preservative. We use rosemary in makeup and body care formulas, bolstering other natural preservatives that keep plant-based products fresh for a longer period of time.
Our Pore Detox Herbal Cleanser is made with rosemary, dandelion, neem, and a series of other botanical extracts. As a gentle exfoliant, this cleanser can help slough away dead skin and excess sebum, promoting clearer skin and tighter pores.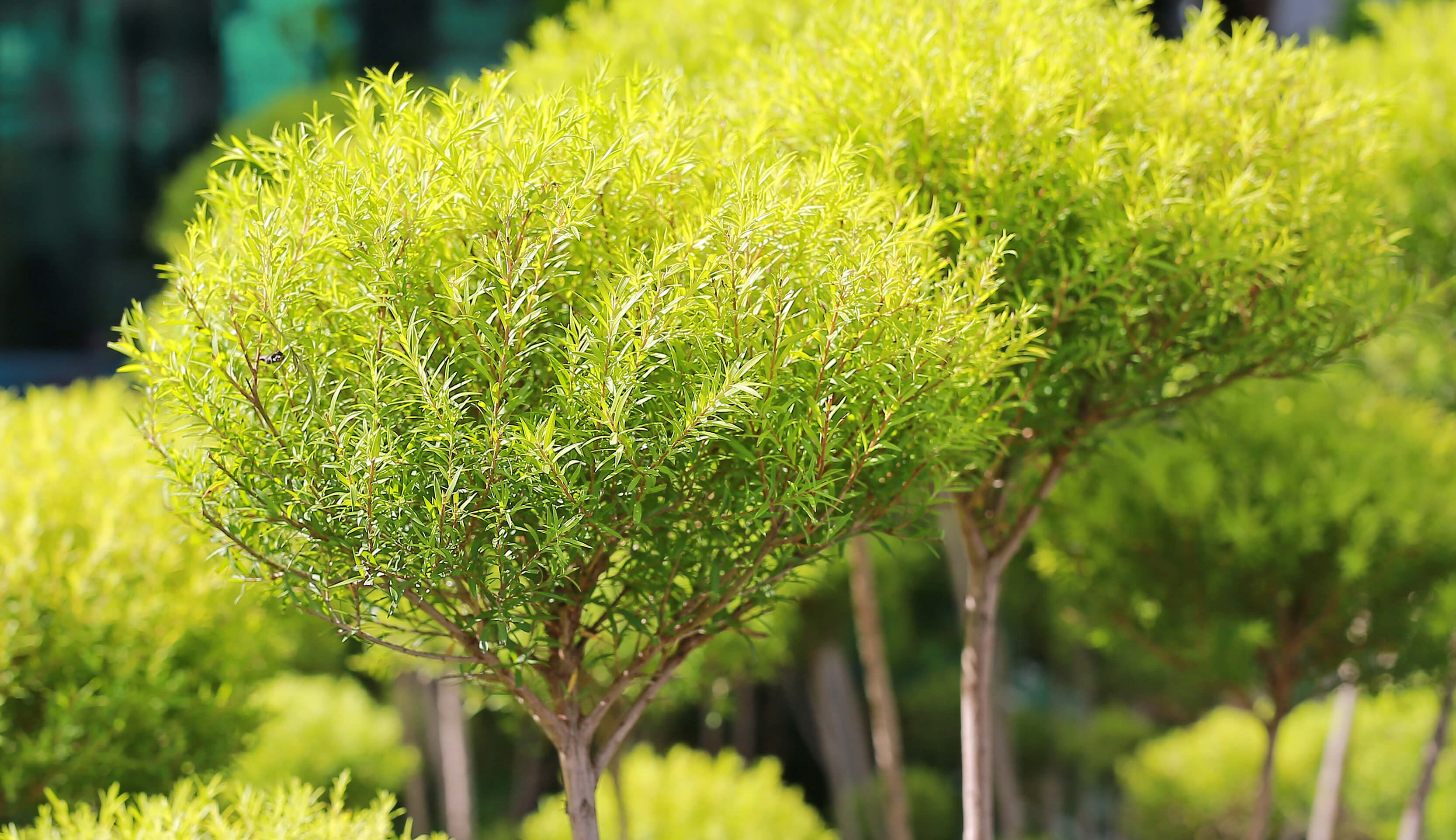 Antiseptic Essential Oils
While the definition of "antibacterial" is pretty straightforward, "antiseptic" may have a lesser known definition.
When an essential oil is described as antiseptic, this means that it can kill or disable microbes. So while antibacterial essential oils only get rid of bacteria, antiseptic essential oils can also target other microbes, such as fungi or parasites.
As a result, antiseptic essential oils are particularly suitable for those with oily skin. However, it should be noted that a lot of antiseptic oils are highly astringent, and overuse may irritate the skin. Here are just a few of these extra-versatile essential oils:
Tea Tree Essential Oil
Tea tree oil is distilled from the leaves of the Melaleuca alternifolia plant native to Australia. Contrary to common misconceptions, tea tree is not the Camellia sinensis plant, which is the plant that grows leaves for tea.
Tea tree oil's antibacterial, antiseptic, and antifungal properties make it an especially popular spot treatment not only for oily skin and acne, but also lice, athlete's foot, dandruff, and contact dermatitis. Our Tea Tree & Willow Clarifying Cleanser is formulated with organic tea tree essential oil, and is especially ideal for those with combination and oily skin.
Blood Orange Essential Oil
Blood orange essential oil possesses antiseptic properties, which means that it may be used to prevent minor wounds or burns from becoming infected by harmful bacteria. A bonus is its delicious scent, which is calming, uplifting, and may even help to relieve anxiety and improve mood.
Our Blood Orange Cleansing Balm is formulated to help lift your spirits AND heavy grease from the skin, with the help of coconut oil, olive oil, and avocado oil. In times of stress, the aroma of blood orange oil may also relieve tension and allow a less constricted flow of thought.
Anti-Inflammatory Essential Oils
Those with acne are probably all too familiar with the word "inflammation", but there are a few essential oils that provide peace for irritated skin:
Chamomile Essential Oil
Chamomile is a daisy known for its soothing effects as a nightcap tea. In essential oil form, this floral contains potent anti-inflammatory properties that make it equally calming for the skin. Our Restorative Sea Culture Creme also contains chamomile extract, which gives it a velvety, creamy texture and boosts the soothing effects of this rich moisturizer.
Chamomile is also regarded as a natural painkiller; in one 2015 study, it was found that chamomile essential oil could even help with inflammation caused by osteoarthritis.
Lavender Essential Oil
Lavender is a legendary herb regarded for soothing the mind, body, and soul. So it's really no surprise that this especially floral essential oil is known for alleviating inflammation, as well as relieving pain while naturally easing anxiety.
Our Lavender Oat Milk Soothing Cleanser is a gentle exfoliant that combines the calming fragrance of lavender essential oil with the soothing, softening effects of oat milk. This cleanse is gentle enough for those with irritated skin, and will leave skin soft and supple.
Before you go, it should be noted that like all botanical ingredients, essential oils are more versatile than we could cover in one post. Many of those we listed have a variety of uses and benefits beyond what we discussed, so we encourage you to learn more about how each of these essential oils can treat your body and mind!
We carefully hand-select products based on strict purity standards, and only recommend products we feel meet this criteria. 100% PURE™ may earn a small commission for products purchased through affiliate links.
The information in this article is for educational use, and not intended to substitute professional medical advice, diagnosis, or treatment and should not be used as such.
Sign up to our email newsletter for more blog updates and exclusive discounts.
< Older Post | Newer Post >