Festival Makeup Tutorial: Unleash Your Inner Rainbow
From unicorn shimmer to out-of-this-world color, we have all the festival makeup essentials. We're setting our hearts on rainbow glow this festival season.
Posted on April 10, 2018
Written by: 100% PURE®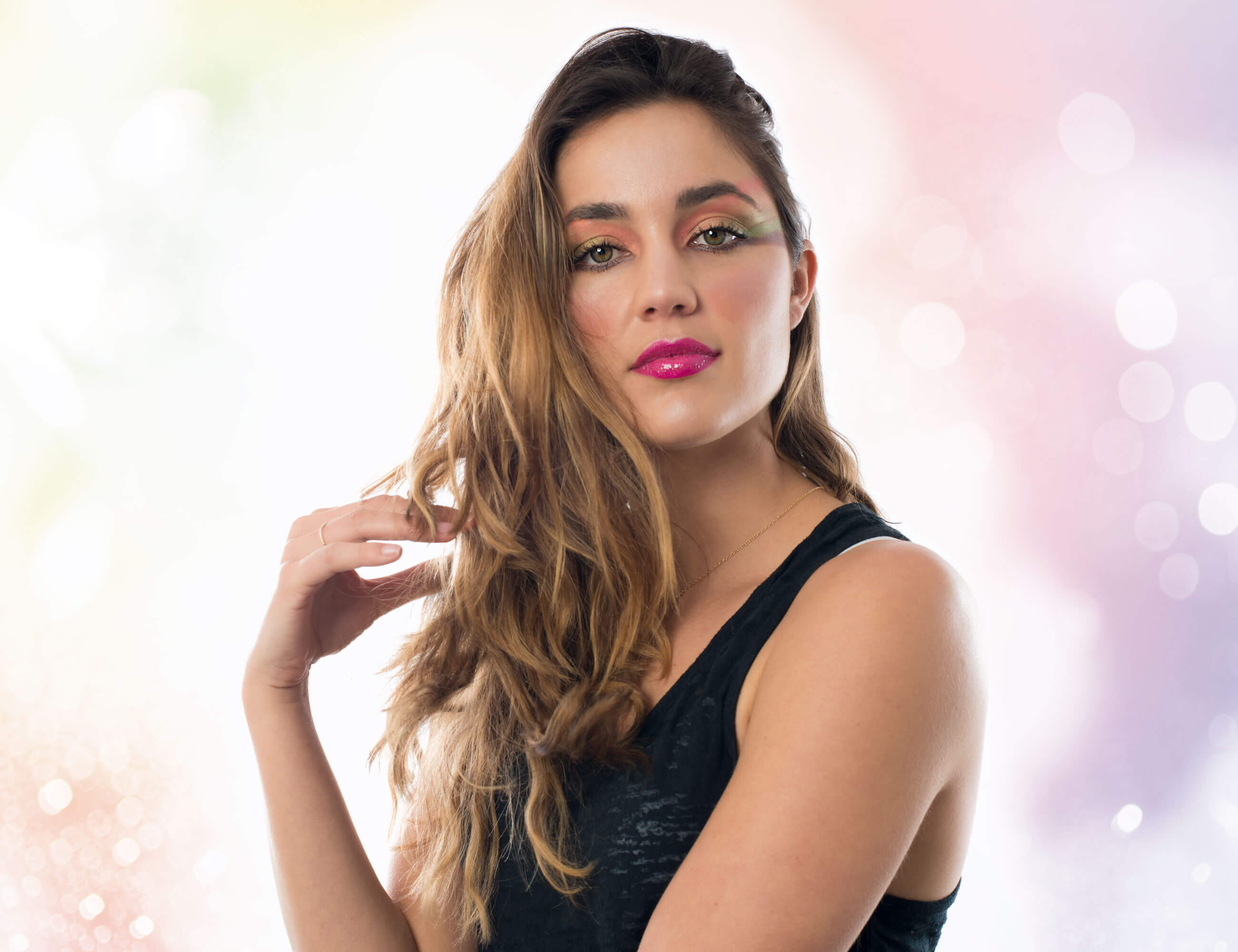 Shout out to all the mermaid babes and unicorn lovers out there! The glowing makeup trend continues to be on fire, and we know you'll want to debut your best ever look at the music festivals this summer. This luminescent rainbow makeup will look stunning as you dance the day (and night!) away in the desert. Shimmering color at every turn, from your eyes straight to the skies, and some soul driven beats - isn't that what festivals are all about? It's time to get your festival makeup down so you can have the time of your life while looking fab too.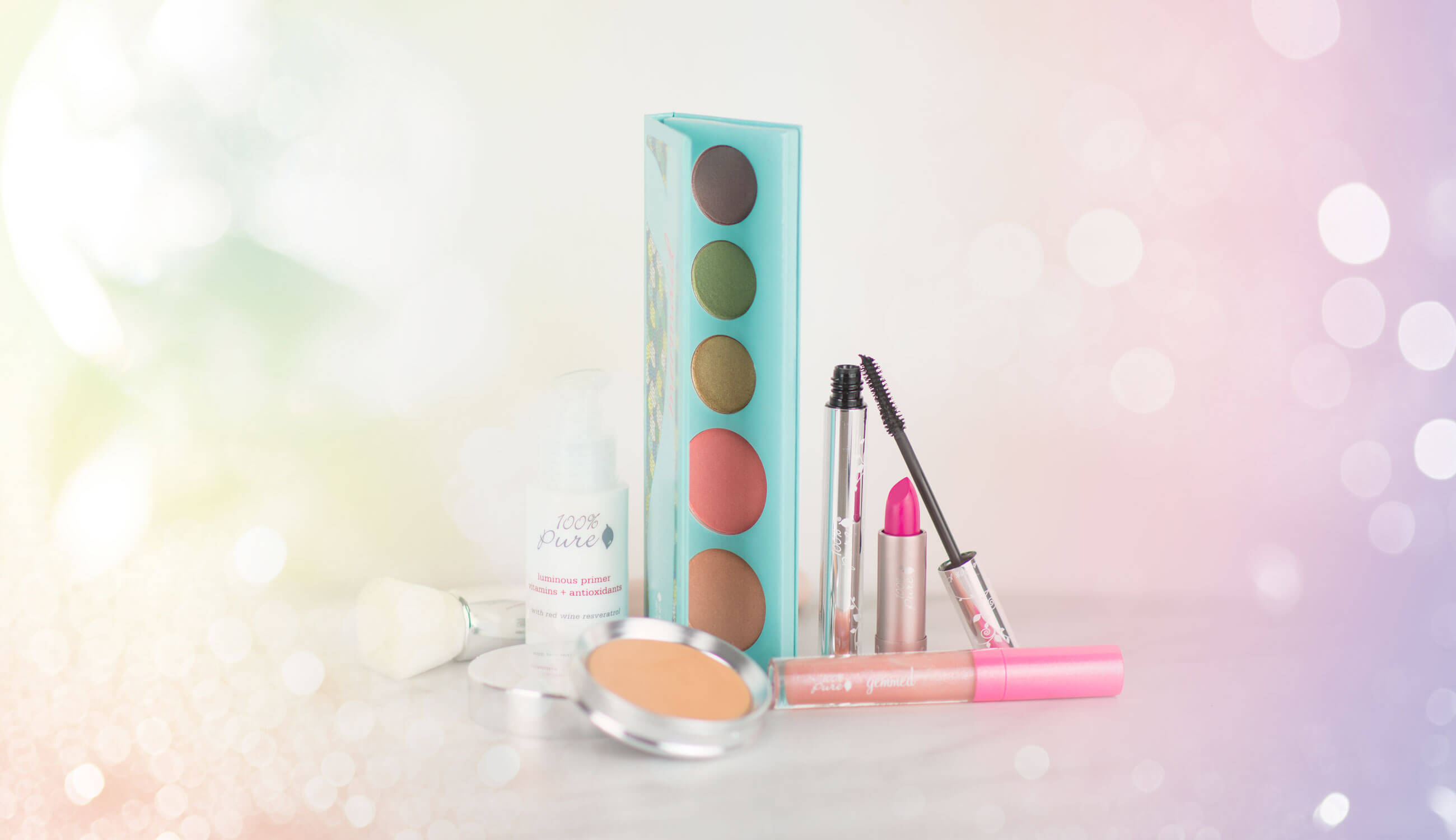 Festival Makeup Essentials
The headliner of this festival makeup look is the Fruit Pigmented® Mermaid Palette, our most dreamy palette ever featuring mythical colors pigmented - not from magic, and no not even toxic chemicals - but from fruits. That's right, you can achieve out-of-this-world color from fruits. It's time to show what Mother Nature's got and recreate her natural rainbow of colors right on your eyelids. What better way to celebrate a sunset performance (or a sunrise set, if you're going to EDC) with a similar burst of amazing color on your face. We're also featuring our Luminous Primer for a glowing, healthy complexion. Read to get this show started?
Festival Makeup Tutorial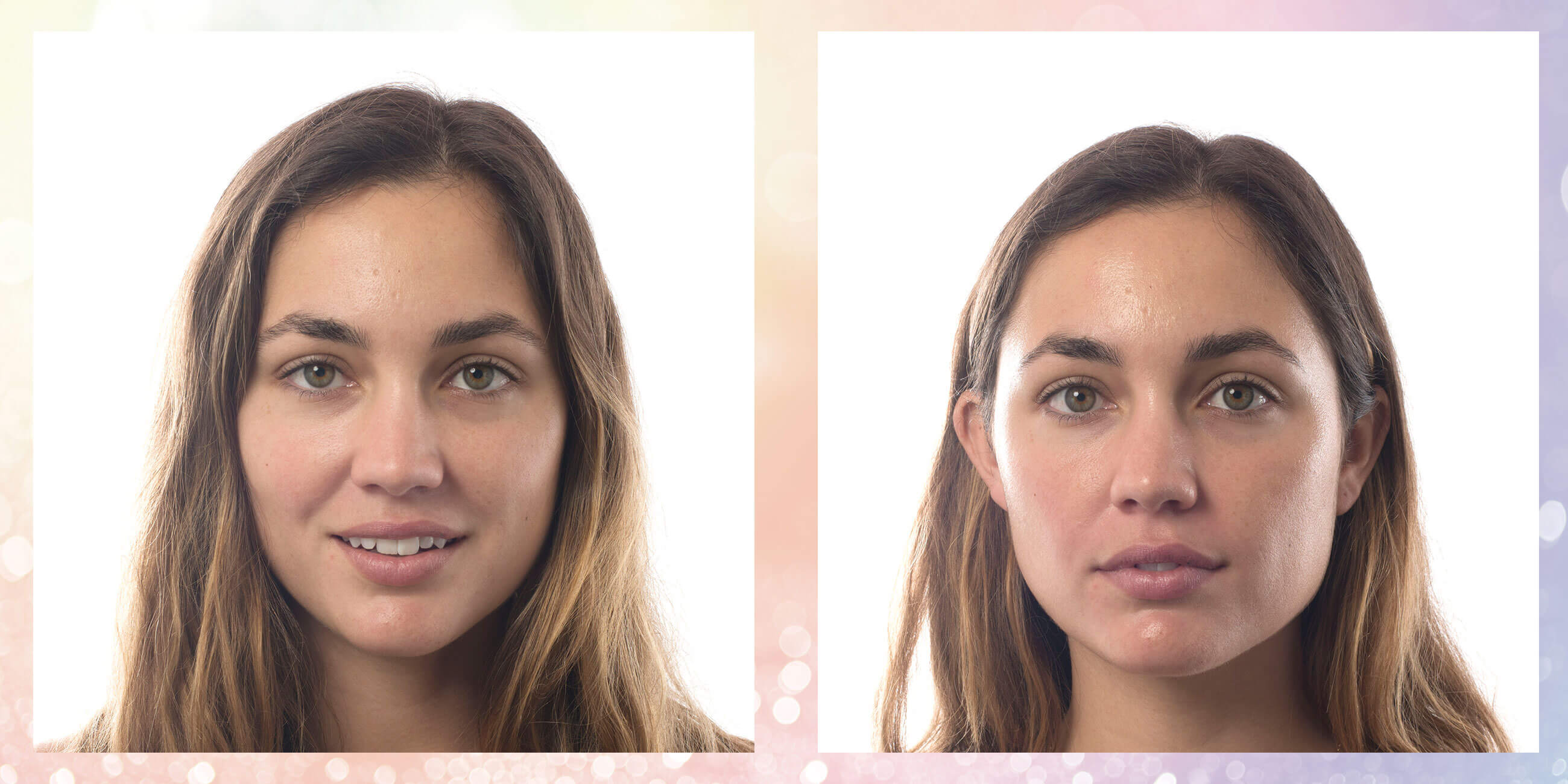 1. Start with a clean, nourished canvas to power up your skin for the long weekend!
You've heard people go on about staying hydrated at the festivals so much that you've finally given in and bought yourself a hydration pack. Your skin deserves the same, especially if you want to look flawless. Clean, hydrate, moisturize (yes, there's a difference!) - those are the bare minimum. Check out our skin care guide for inspo on which routine to use. Don't forget the SPF!
2. Use Luminous Primer for lasting glow and flawless makeup throughout the day and night.
While you're at Coachella, you're going to want to spend your precious time cheering on the artists you've waited years for to see live, or maybe you're finally reuniting with your BFF who lives all the way on the other coast. Regardless, you will not want to waste your time checking your selfie camera and touching up on your makeup. A pro tip? Use a primer. It lets makeup go on smoother and last longer through all the sweat and cheering and jumping. Apply Luminous Primer evenly to clean, moisturized skin and let it set for 90 seconds. The red wine resveratrol in this primer works to nourish and protect your skin for healthier skin in the long run.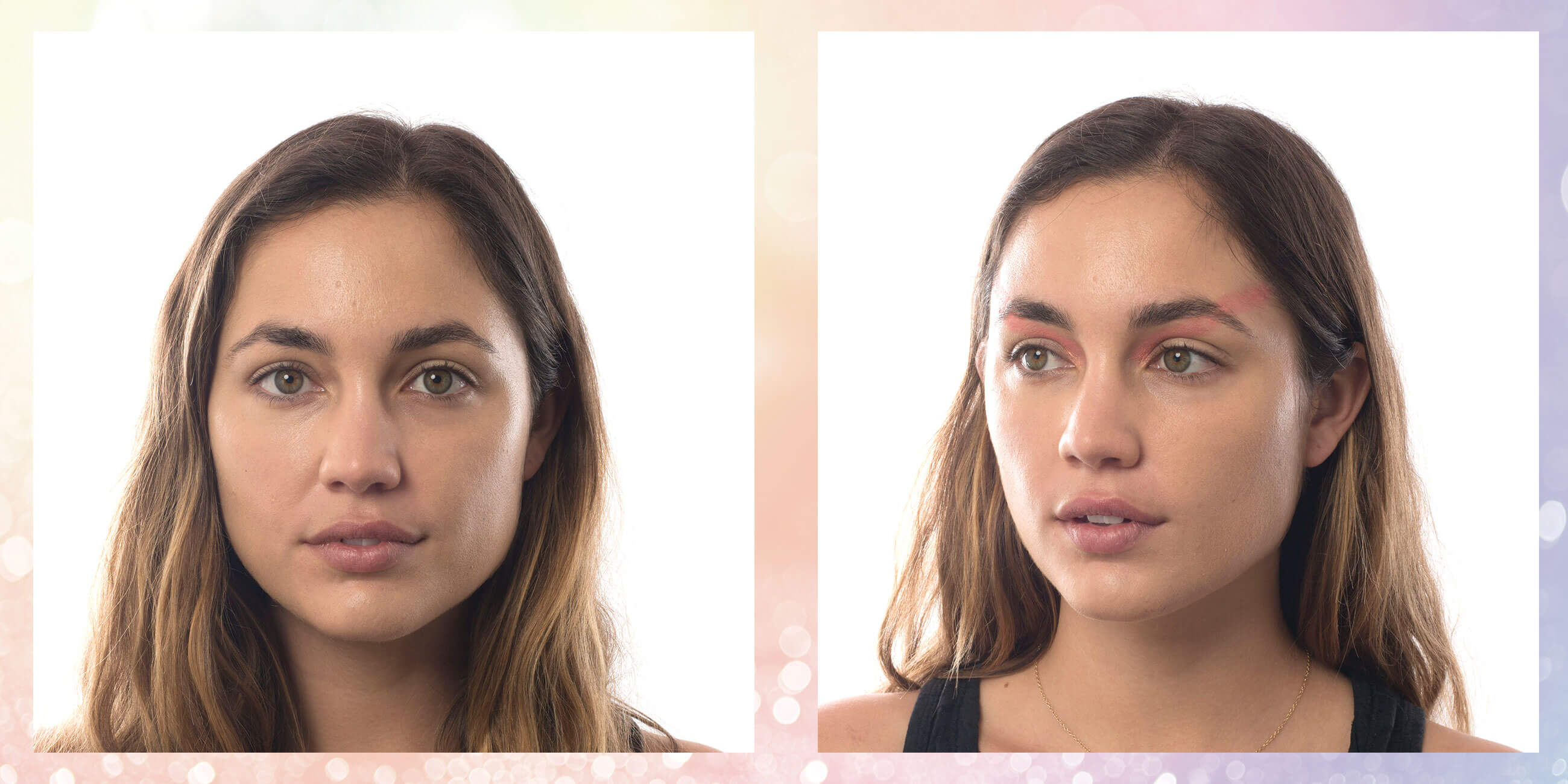 3. Apply Fruit Pigmented® Powder Foundation to face and blend for smooth, even coverage.
Need an update on your foundation? Check to see if you're using the right foundation for your skin type. We recommend something extra nourishing and moisturizing for your fun out in the desert, and luckily all of our natural foundations accomplish that! This talc free powder foundation absorbs oil and reduces shine with mattifying rice powder. Or try our Bamboo Blur Matte Makeup for a hint of dewy glow, and bamboo silica that works round the clock to absorb excess oil and sweat.
4. Start your rainbow with Coral (coral pink) from Fruit Pigmented® Mermaid Palette.
Coral is actually an earth, coral-pink blush in our palette, but who's to say you can't use it as eyeshadow too, especially since it's pigmented with fruits and contains nourishing rice powder rather than chemicals? Dip your eyeshadow brush into this beautiful sunset color. Starting from your inner eye corner and using the wide flat side of the brush, draw a stripe until it meets your hairline. Built on pigment as needed.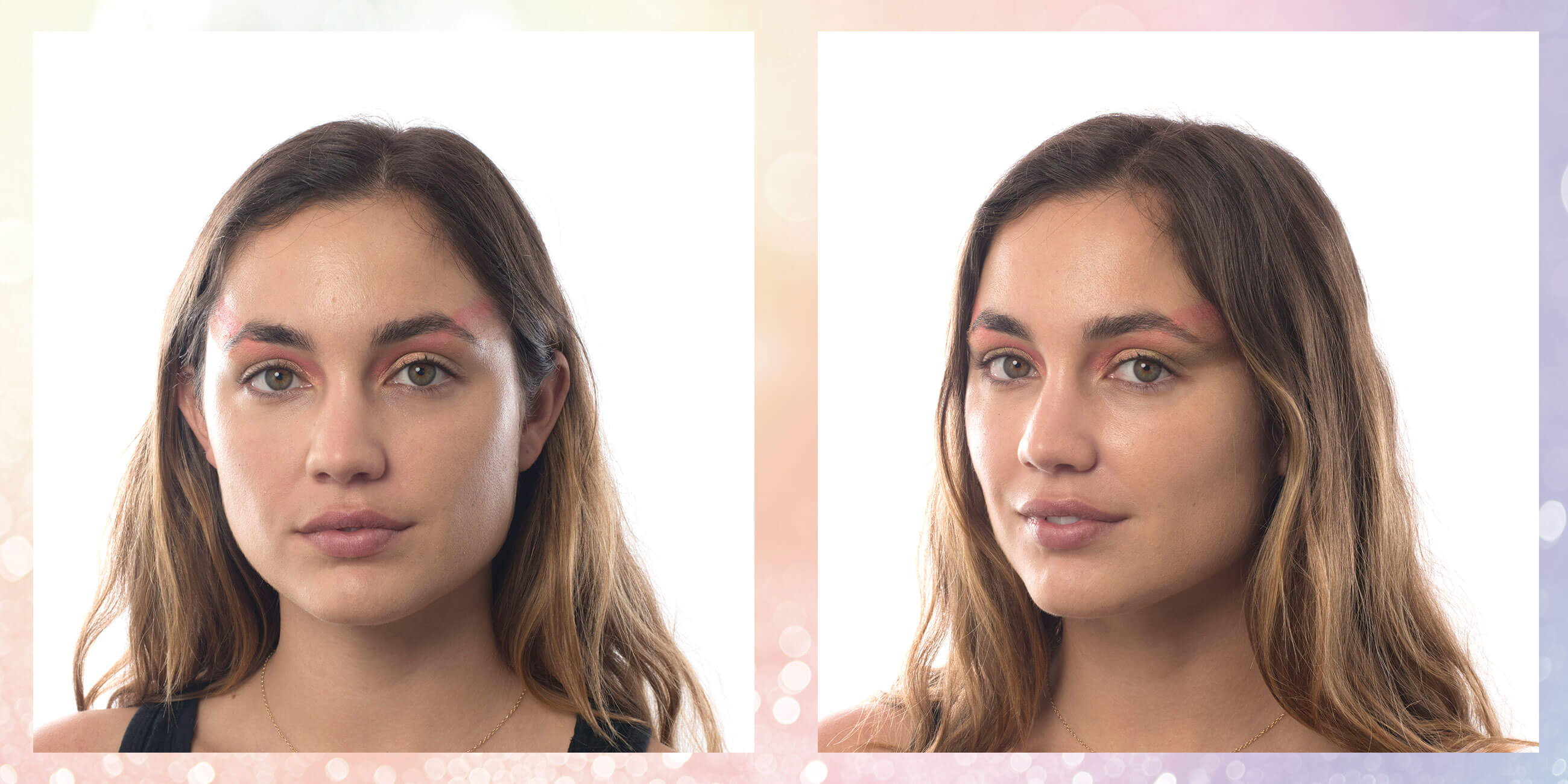 5. Create the second rainbow stripe with Siren (bronze coral) from Fruit Pigmented® Mermaid Palette.
Feeling like a superhero with those red streaks across your face? Keep on going! This time, apply Siren - our bronze coral eyeshadow - from the Mermaid Palette (you might want to use a clean brush for this) and complete the stripe right below and along the red one. Make sure to start all the way from your lash line for stunning color on your crease too!
6. Continue the rainbow with Shell (gold).
There's always a pot of gold at the end of the rainbow, right? We're incorporating soft metallics into this whole look - a must have for stunning festival makeup. Complete a third stripe with Shell - our warm gold eyeshadow. Remember to keep your brush flat for smooth, even application!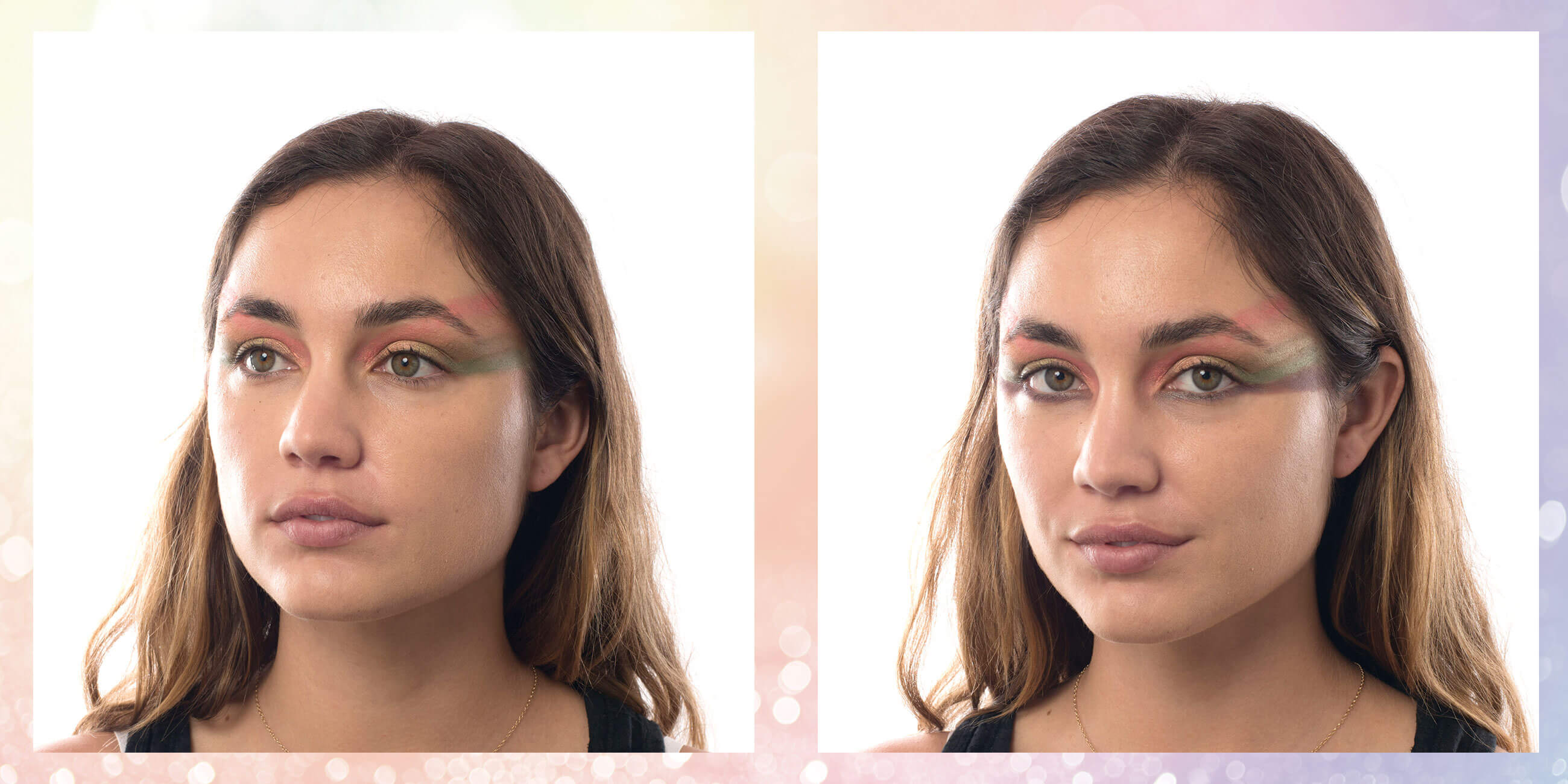 7. Follow with Sea Glass (green) from Fruit Pigmented® Mermaid Palette.
What would a desert party be without some greenery? Apply Sea Glass - our forest green eyeshadow - right below the previous one. We love keeping this lush darker green closer to your outer eye corner color for a bold winged flare.
8. Finish off the rainbow with Star Fish (purple).
Feeling like a pro MUA yet? It's time to apply your last color! Apply Star Fish - luscious purple eyeshadow - for a sleek finish. Line your lower lash line too with this gorgeous color for a touch of Cleopatra-like royalty. Want some more definition, especially if you have hooded, deep set eyes, or monolids? Add on some killer winged eyeliner.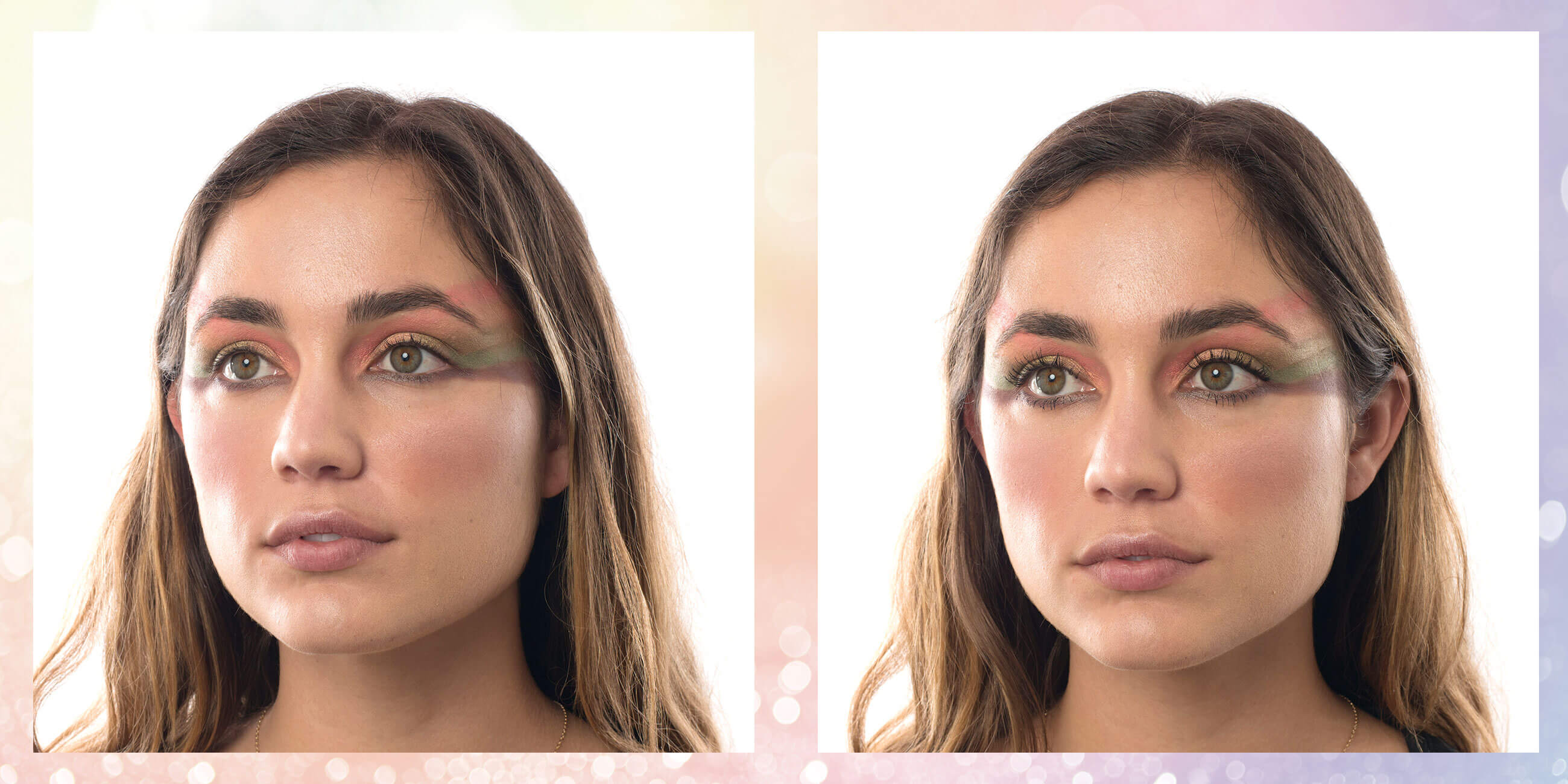 9. Define and sculpt brows with Green Tea Fiber Brow Builder.
We know you're feeling pretty accomplished right now, but we're not quite finished in the eye area yet! Sculpt your brows for a natural boldness that just screams you were born a glowing goddess. Brush Green Tea Fiber Brow Builder through your brows and build for more intensity. Feel free to apply some Gemmed Luminizer onto your cheeks for some supernatural shimmer (you can brag, since they contain real gemstones!). Try our Cocoa Pigmented Bronzer for a sunkissed glow instead.
10. Define and lengthen lashes with Fruit Pigmented Ultra Lengthening Mascara.
Hold the mascara wand flat against the roots of your lashes and wiggle upwards to the tips. Our natural mascaras are chemical free, and contain natural lash conditioning ingredients and fruit pigments for clump free, smudge free application and wear.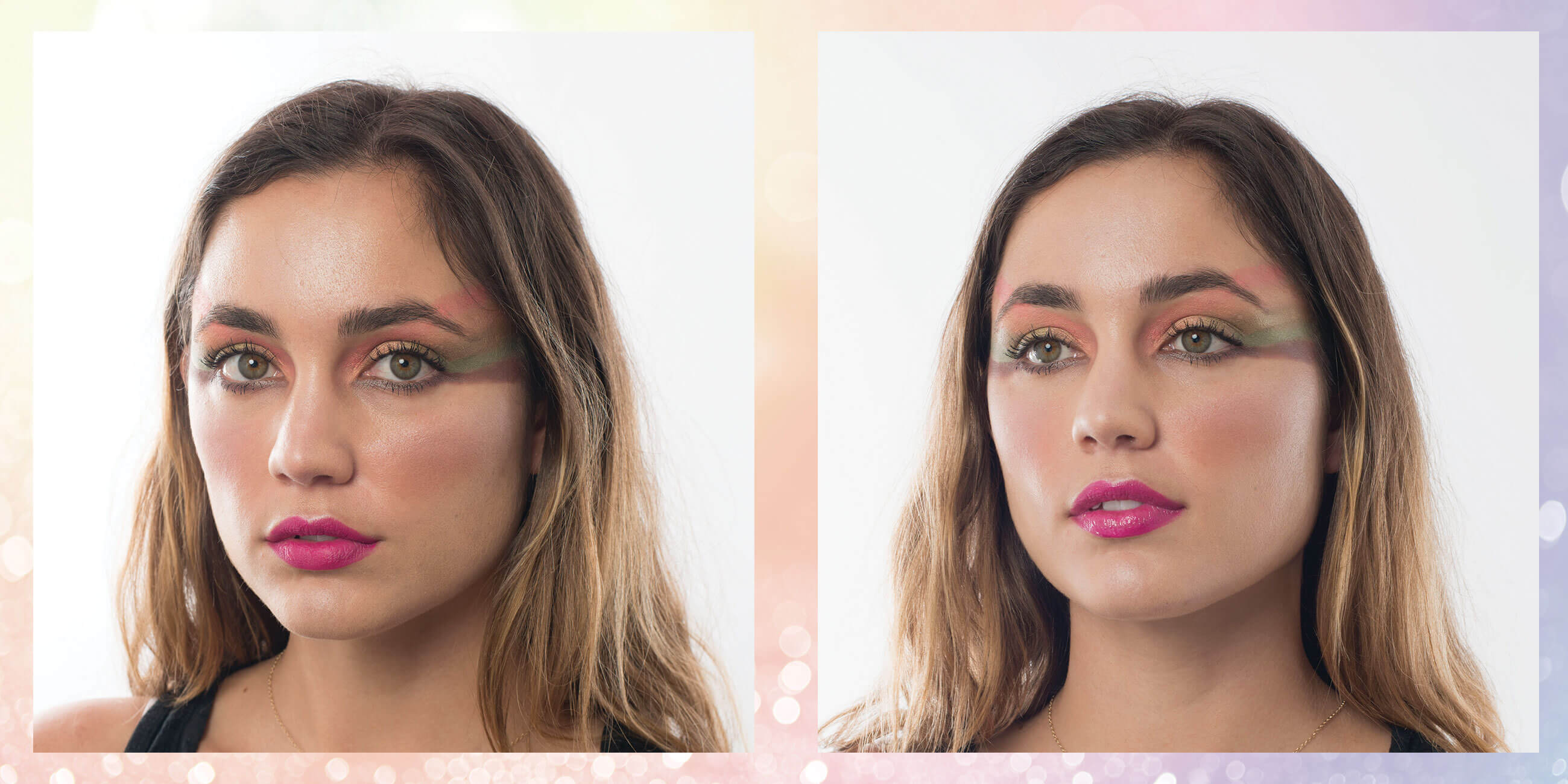 11. Apply Marrakesh Lipstick to lips.
A fun-loving lip color is a must for any festival makeup. Marrakesh is a vibrant fuchsia that will light up the colors to your rainbow. Want to make your lipstick last longer? Check out these lip makeup hacks.
12. Layer Gemmed Lip Gloss: Crystal over lipstick.
We're not done with the gemstones yet! Yup, our lip gloss contains moonstone, Australian opal, and other strobe worthy gemstones that'll help you channel the good vibes. Now go out and show off that shimmer! Want to share your rainbow glow? Hashtag your look with #100percentpure on your Social. We can't wait to celebrate the summer love with you!
We carefully hand-select products based on strict purity standards, and only recommend products we feel meet this criteria. 100% PURE™ may earn a small commission for products purchased through affiliate links.
The information in this article is for educational use, and not intended to substitute professional medical advice, diagnosis, or treatment and should not be used as such.
Sign up to our email newsletter for more blog updates and exclusive discounts.
< Older Post | Newer Post >