How to Hydrate Dry Skin This Summer
Look and feel your best with our hydrating skincare routine!
Posted on July 9, 2022
Written by: 100% PURE®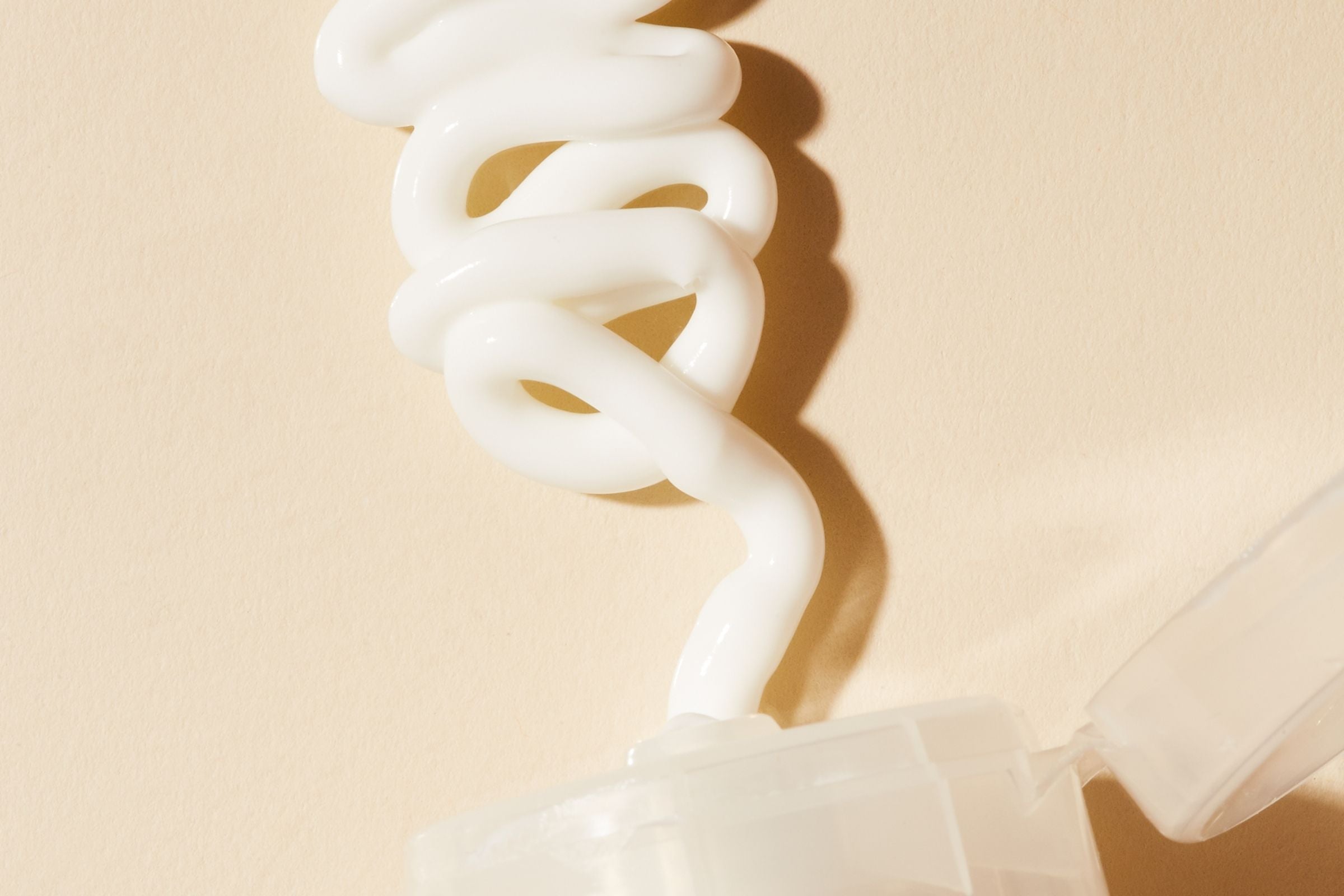 For many of us, summer is the most anticipated season of the year. And do we look forward to the warm, sunny days, clearer skies, and endless possibilities? Of course! But the extra light, heat, and time outdoors means a bit of extra maintenance for our skin, too. Since we always want our skin to look and feel its best, it can be tricky to nail down the exact formula we need for glowing, supple summer skin. And this is even harder for us that deal with sensitive skin, dry skin, and skin conditions. Struggling to hydrate dry skin can happen any time of the year, but as the heat encourages us to put more skin on display, we're ready to be consistent with a hydrating skincare routine that works in 4 simple steps.
STEP 1 - Exfoliate Weekly
We know that some days, there isn't necessarily time for the full shower-shave-exfoliate routine. Even so, we're obsessed with the glowing, smooth softness of our skin when we exfoliate regularly (which can get overlooked in the fall and winter when we're cold and covering up more). An even bigger issue here is that irregular or infrequent exfoliation can actually lead to worsening dry skin. Without regular exfoliating, it's almost impossible to hydrate dry skin, as layers of dead skin cells sit on our body's surface sucking up moisture and hydration that's meant to go deeper.
Once a week we're fixing this problem with a quick, full-body natural body scrub exfoliation in the shower or bath. Not only will this help rid dull, dead skin lingering on the surface to make our body shine, but the tingly, scrubby feeling will stimulate blood flow and collagen production to improve skin texture and clarity.
The best option for sensitive skin: Lavender Body Scrub
Before freaking out, not all scrubs are made equal! We know that sensitive skin types have to be extra careful about what we use on our skin which is why the fine, natural French sea salt base pairs perfectly with calming lavender to gently polish and soothe skin; working dull skin off the surface and working in a little boost of sunflower seed oil to hydrate dry skin.
The best option for firming and tightening: Cocoa Coffee Body Scrub
This body scrub is a summer glow-up in a jar. Rich cacao and coffee deliver anti-aging antioxidants straight to the skin, imparting a bronze glow and caffeine boost for subtle tightening and toning. Pro-tip, slather all over in the shower before scrubbing away with your favorite conditioning body wash to scrub, lather, and moisturize in one go.
STEP 2 - Moisturize Daily
Though we've tried plenty of lazy girl methods and skincare hacks for glowing, hydrated skin, there's really no way to hydrate dry skin other than to moisturize daily (sorry). Even still, taking care of our skin is fun when we're using products we enjoy that smell and feel fantastic. And we're going to be saying sorry again because these delectable body lotions and body butter are going to quickly become a growing collection we can't stop obsessing over.
First, maybe we should answer the age-old question - what's the difference between body lotion and body butter, and why go for one over the other? We'll draw a comparison between yogurt and milk. These have got the same essential foundation, but where one has got higher water content making it lighter, the other has got more fat content for a richer, longer-lasting moisturizing feel. While sometimes the lightweight moisture of a body lotion is enough, sometimes body butter is a better choice to hydrate dry skin deeper for longer.
Newsletter
Subscribe
for more blog updates and exclusive discounts
Best option for lightweight glow: Blood Orange Nourishing Body Cream
Blood orange might just be our favorite summer citrus for the skin. The oil from this colorful, juicy fruit is whipped into this creamy, vegan body lotion because blood orange helps to protect skin from the sun, and preserve tight, ageless skin. Aloe juice, vitamin E enriched avocado butter, and soothing rosehip seed oil make an irresistible fusion to hydrate dry skin for a deep, lasting glow.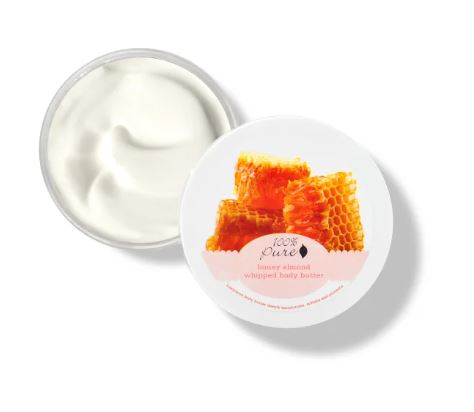 The best option for dry skin: Honey Almond Whipped Body Butter
We can't think of anything better than smelling like sweet, fruity honey and creamy, nutty almonds while we're sunbathing on the beach (except maybe doing it with our favorite refreshing beverage in-hand). There's more to love about this nourishing mom & baby friendly body butter than just the soft, natural scent. Shea, argan, and cocoa butters create a moisturizing trifecta that seriously makes skin sparkle while nutrients from included fruits like goji and acai feed skin with softening and anti-aging vitamins to condition and repair.
STEP 3 - Intensify Hydration
Sometimes we need to kick our hydration up a notch, especially after long days in the sun, or just when we can't seem to do enough to hydrate dry skin. When we started thinking about how we could get better quality hydration, we realized that by adding drops of oil or serum to our routine, our bodies could benefit from the enhanced skincare that our face does. Hyaluronic acid is one of the most hydrating skincare products and also happens to be one of the most critical ingredients in our skincare routine. Here are options for an oil or serum to mix into our body cream or butter for that extra oomph on days that we need it.
Best option for sensitive skin: Rose Hyaluronic Acid Serum
Great for skin conditions like eczema or psoriasis, this gentle blend of aloe, rose, and hyaluronic acid can help feed and calm the skin even through the changing heat of the summer months. Add a bit onto the knees, elbows, and any dry spots as a spot treatment to hydrate dry skin.
Best option for glow: Organic Marula Oil
We all dream of that sparkling and glowy magazine type of skin, but we're here to say that the models' secret is conditioning oil. This pure organic marula oil added onto the body after a shower or with a complimentary body butter helps to deliver the lightweight but brightening and softening benefits of this well kept secret skincare ingredient.
STEP 4 - Use Sunscreen
We're not out to be a broken record, but the facts just speak for themselves; SPF continues to be one of the best ways to protect our skin from the harsh sun, and yet not enough of us use it regularly. Perhaps a fun summer skincare routine can change that! Incorporating a natural SPF daily that doesn't turn the skin blue or make it all greasy will be like a subtle skin makeover that we can promise our skin will thank us for 20 years from now.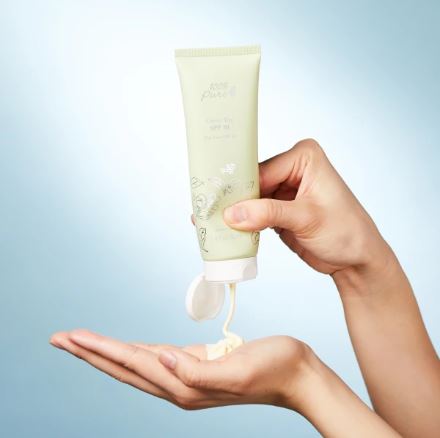 Best natural option: Green Tea SPF 30
We're warding off dryness and flakes with not only a skin lotion to hydrate dry skin but an SPF that's natural and locks in that extra moisture we need. The protective and toning antioxidants in starring ingredient green tea makes for a soft, light, and fortified formula that makes putting on sunscreen feel a lot less like a chore and more like self-care.
Best on-the-go option: Milky Mineral Sun Serum
Skincare that sprays makes taking care of our skin even easier, and this fruity blend of colorful fruits like mango and papaya imparts all the summer sun protection of the tropics. Plenty of protective vitamin E from argan and sunflower in the formula help to condition the skin when we need it, where we need it.
We carefully hand-select products based on strict purity standards, and only recommend products we feel meet this criteria. 100% PURE™ may earn a small commission for products purchased through affiliate links.
The information in this article is for educational use, and not intended to substitute professional medical advice, diagnosis, or treatment and should not be used as such.
Sign up to our email newsletter for more blog updates and exclusive discounts.
< Older Post | Newer Post >