The Best Makeup for Oily Skin
After your oil-free skin care routine is locked in, time to find the best makeup for oily skin!
Posted on November 20, 2018
Written by: 100% PURE®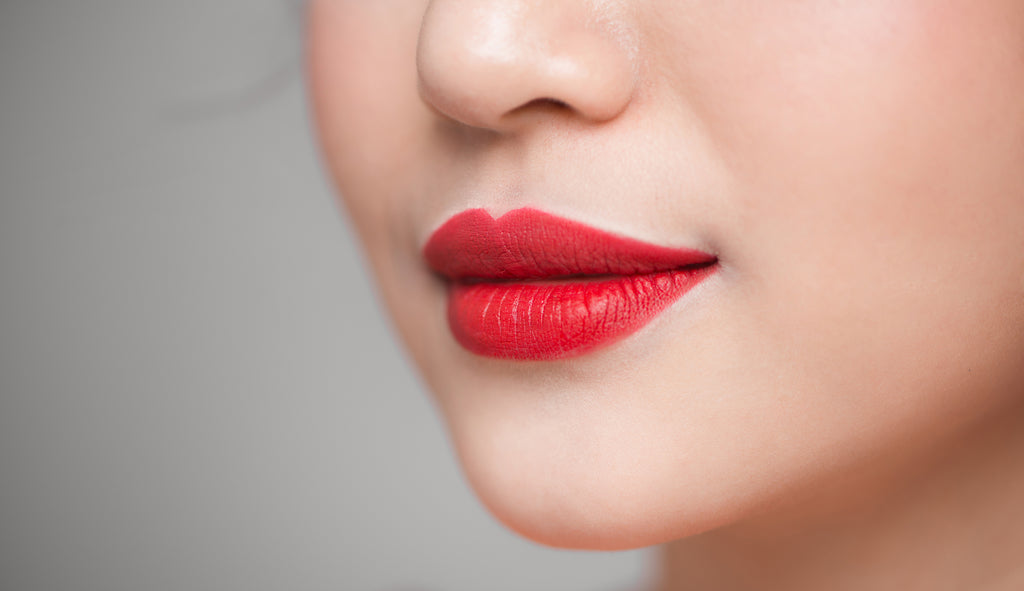 It's the season to shine and glow from twinkling lights, flickering candles, and cozy nights by the fire – not from oily skin. Excess oil isn't exactly welcome to join the fall festivities. While a bit of oil is great for keeping our skin moisturized and providing a natural, subtle glow, a lot of oil can feel so uncomfortable sitting on the skin and can ruin any chances we have of a long lasting makeup look.
Get oil under control and put the shine back where it belongs, with our top picks for natural, sebum-balancing makeup products. Follow us step by step as we build a beauty routine that can stand up to a season of holiday parties -- and your oily skin.
The Best Makeup for Oily Skin
PRIMER
Any great makeup look starts with the skincare you're using underneath. If you don't already have a favorite primer, use a moisturizer that has anti-oil ingredients. We recommend the 100% PURE Mattifying Primer. It utilizes a blend of tea tree extract, herbs and rice starch to deliver perfectly prepped skin while neutralizing and diminishing the amount of oil that would stand to ruin our foundation.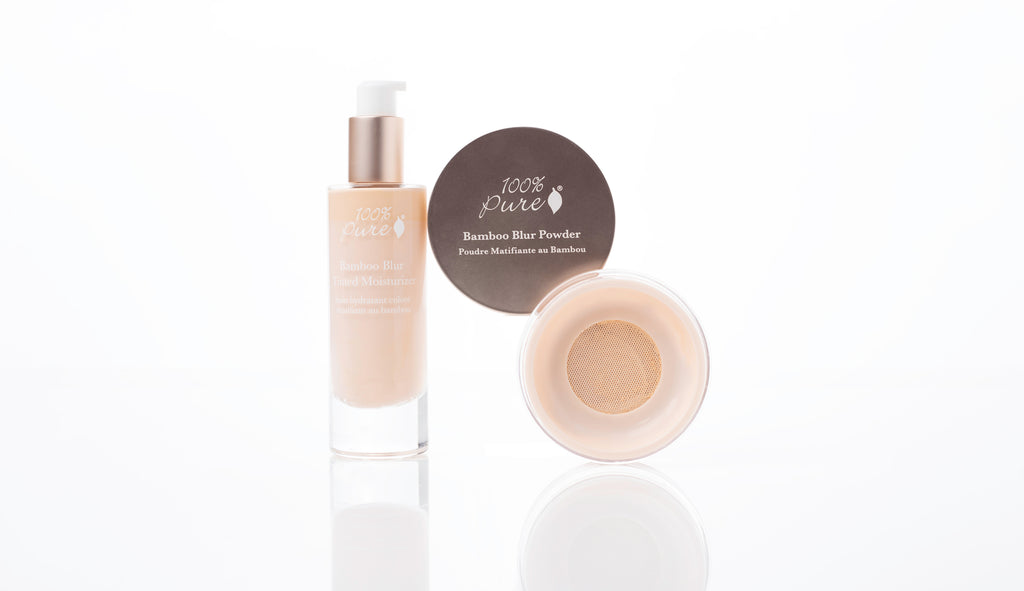 LIQUID FOUNDATION
For those that find it easiest to work with liquid foundation, but always avoid it due to excess oil, our Bamboo Blur Matte Makeup is the answer. It's infused with natural oil-absorbing components with a lightweight texture and a finish that still looks like real skin. A diverse collection of antioxidant-rich fruits not only pigment this foundation, but provide vitamins to keep our skin radiant, youthful and smooth. White tea gets into skin to tone and neutralize oil while rosemary, oregano and thyme actually communicate with our pores to keep the oil production to a minimum.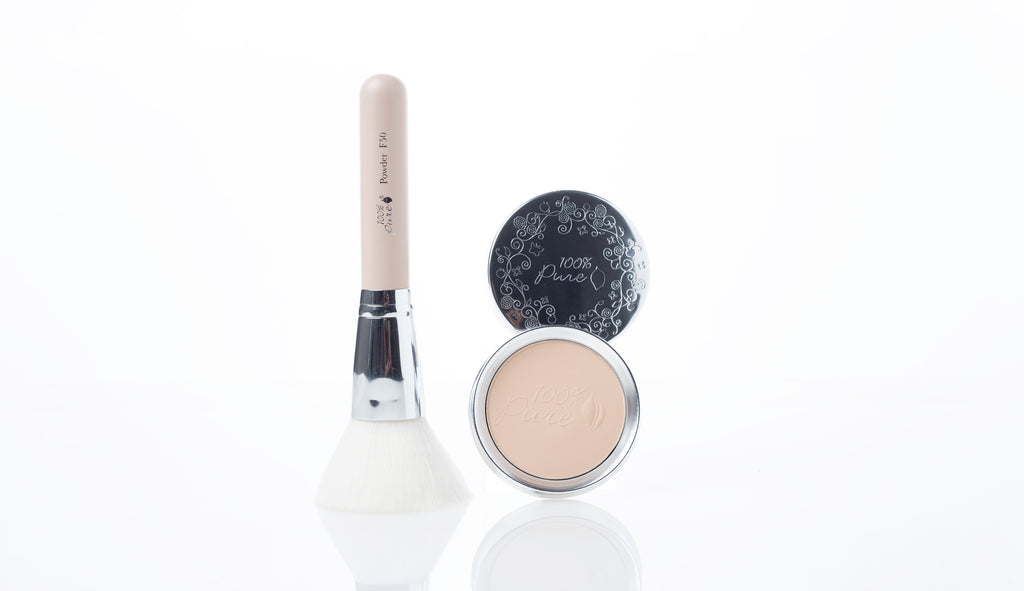 POWDER FOUNDATION
Prefer powder foundation? No sweat (or oil, in this case). When on the topic of the best makeup for oily skin, our Fruit Pigmented Powder Foundation can't be left out. It's made with mattifying rice powder, complete with buildable satin-matte coverage. This vegan foundation works great on the go, on its own or over top of your other products for as much coverage as you need.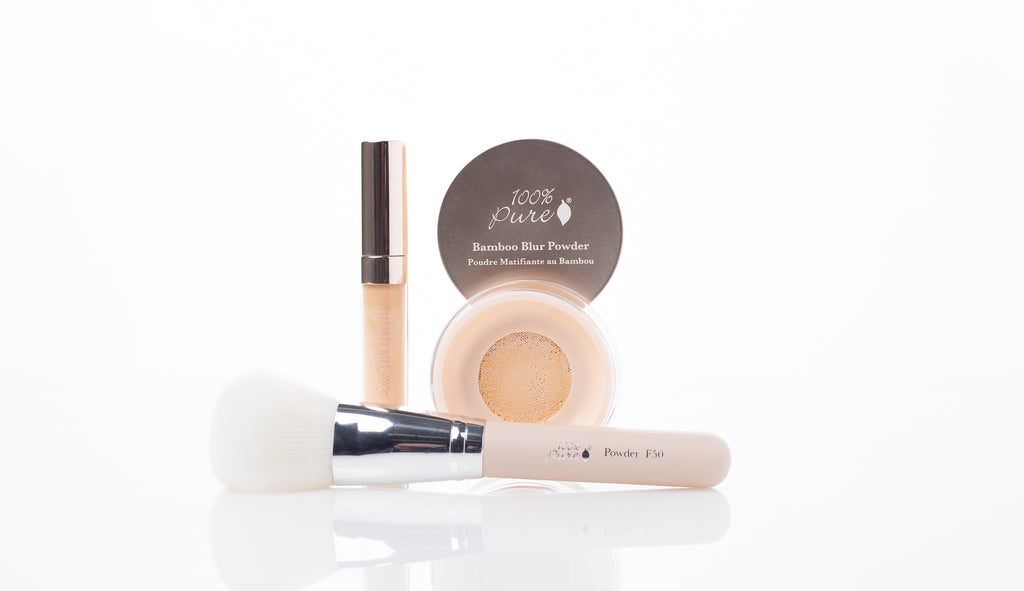 CONCEALER
Any spots that need a bit more coverage, or under the eyes for that bright and awake look can be covered with our Fruit Pigmented 2nd Skin Concealer. It has a naturally satin finish and fights tired eyes with black tea and coffee beans
SETTING POWDER
You can't go anywhere without setting your base in place. Buff the silky Bamboo Blur Powder over the top to lock down your foundation, for an all-day long matte to satin finish and to create incredibly soft looking skin. This powder is pure bamboo silica, meaning it's soothing and calming on the skin and great for skin conditions, rashes, and inflammation. This powder comes in three lightly pigmented shades and one translucent option. Use our recycled synthetic fiber Cruelty Free Powder Brush to dust over the skin, a tapered fluffy brush to set under the eyes and our Latex Free Beauty Sponge to bake in your oiliest areas.
PRO TIP: Not sure where to bake? High traffic areas and oily zones are where we like to secure our makeup the most. For us, we consider our 'high traffic' areas to be the under eyes, as the thin skin and constant movement makes the area prone to creasing, and our oily eyelids can transfer liner, mascara and shadow throughout the day. Most of us also have an oily T-zone (forehead, nose, chin) and this area can benefit from baking as well. Get into the corners around the nostrils, especially, and if you have any creasing around your mouth, baking is great to take care of that, too. Just be sure to dust off the excess powder after a couple minutes of baking, once your makeup feels locked-in and secure.
BLUSH
Add color and vibrancy back to your skin with our Fruit Pigmented® Blush, made with rice powder and natural fruit extracts. In over ten berry, mauve, warm tan, and rosy shades, use this blush on your cheeks (and even eyes) to get back the warmth and glow (sans oil). While it works best with our Cruelty Free Blush Brush, you can apply this buttery blush with your sponge or fingers for a seamless application.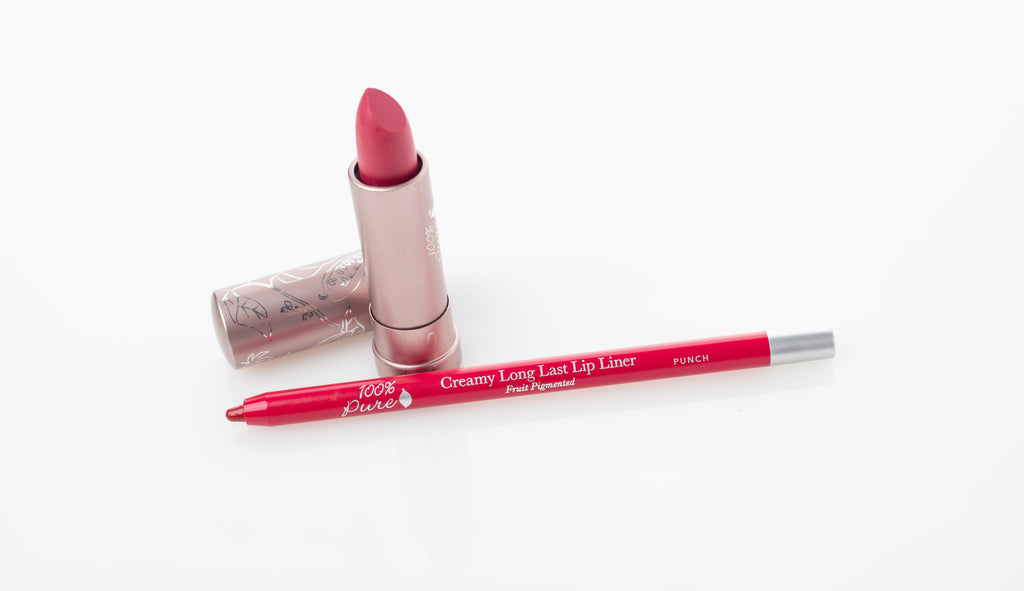 LIPS
After priming with the 100% PURE lip balm of your choice, go in with our Creamy Long Last Lip Liner to prevent any lipstick feathering later in the day. Vegan and boosted with nourishing jojoba oil, this liner glides on and stays in place all day. Pair with all your favorite fall berry lipsticks, ravishing reds and nude-but-better shades to complete your oil-free long-lasting beauty look.
EYES
When you are ready to move on to your eye look, dazzle your lids with an array of *new* shades in our Fruit Pigmented Eye Shadow range. With fall colors Bronze Gold, Fig and Petal Tip, create all the natural-but-smoky looks your heart desires. Use a fluffy brush for a wash of color, a flat packing brush for a lid full of pigment or even a damp sponge for a vibrant, nearly metallic glow.
No eye look is complete without a bit of eyeliner to make our eyes pop even more. Our Long Last Liquid Eye Liner does exactly that with a vegan and natural budge-proof, smudge-proof formula in the inkiest black shade made with real black tea. Create graphic lines, defined tips and thicker looking lashes with this liner and bonus – your oily skin can't do a thing to mess it up!
Need more tips for minimizing shine and excess oil? Check out our skin care routine for oily skin. With both your skin care and makeup routine locked in, oily skin will be forced to run and hide!
We carefully hand-select products based on strict purity standards, and only recommend products we feel meet this criteria. 100% PURE™ may earn a small commission for products purchased through affiliate links.
The information in this article is for educational use, and not intended to substitute professional medical advice, diagnosis, or treatment and should not be used as such.
Sign up to our email newsletter for more blog updates and exclusive discounts.
< Older Post | Newer Post >