How to identify different types of dark spots, and helpful tips for lessening their appearance
Posted on November 20, 2018
Written by: 100% PURE®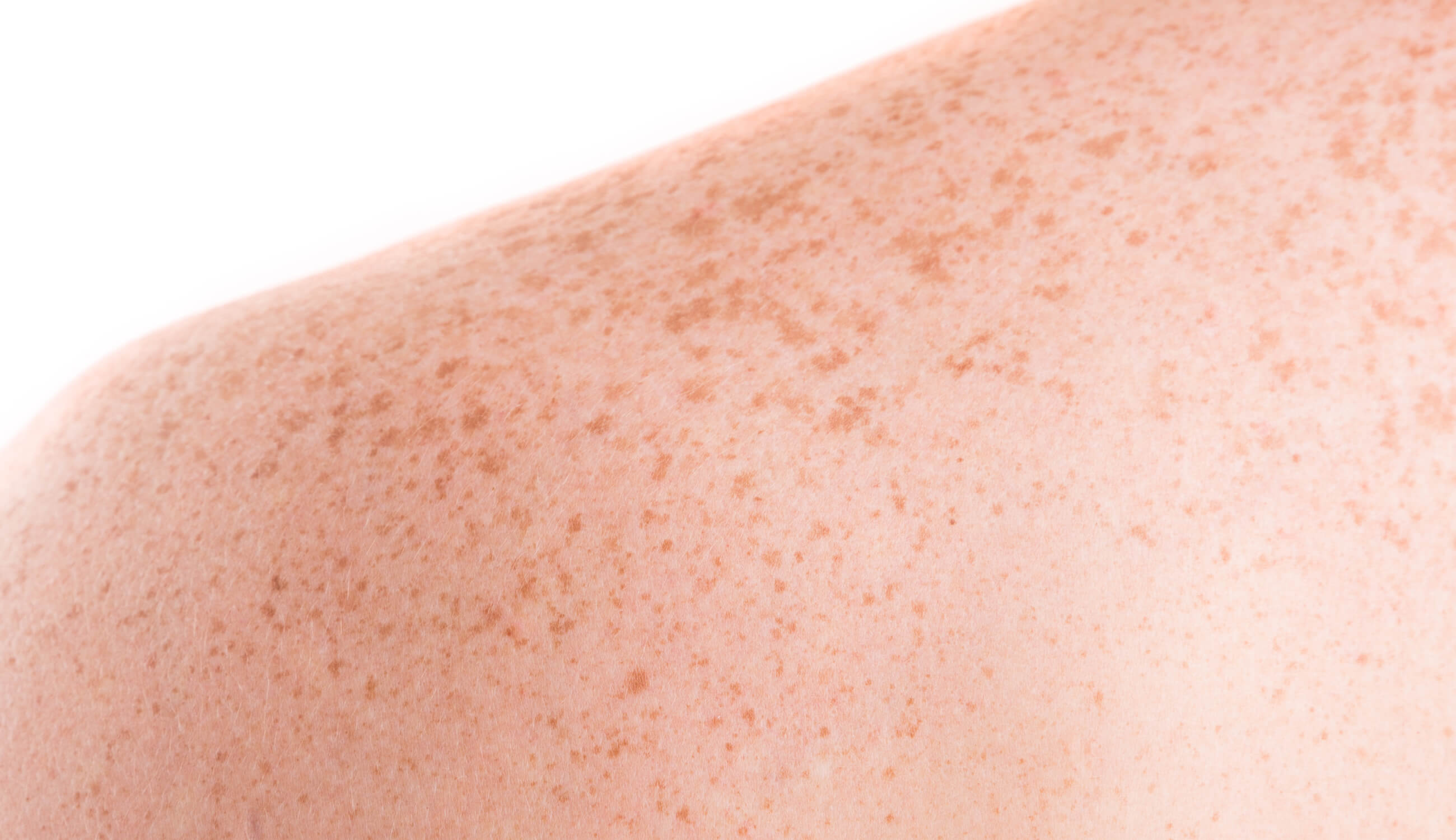 For many of us, changing complexions are an unavoidable side-effect of aging. Along with fine lines and wrinkles, one of the most common changes you might see is the appearance of dark spots.
Dark spots are most likely to appear as you enter middle age, and are most often caused by sun exposure and other UV exposure. However, there are several different kinds of dark spots, and they can be caused by a variety of factors. Keep reading to discover more about the different kinds of dark spots, and the best products for treating and preventing them.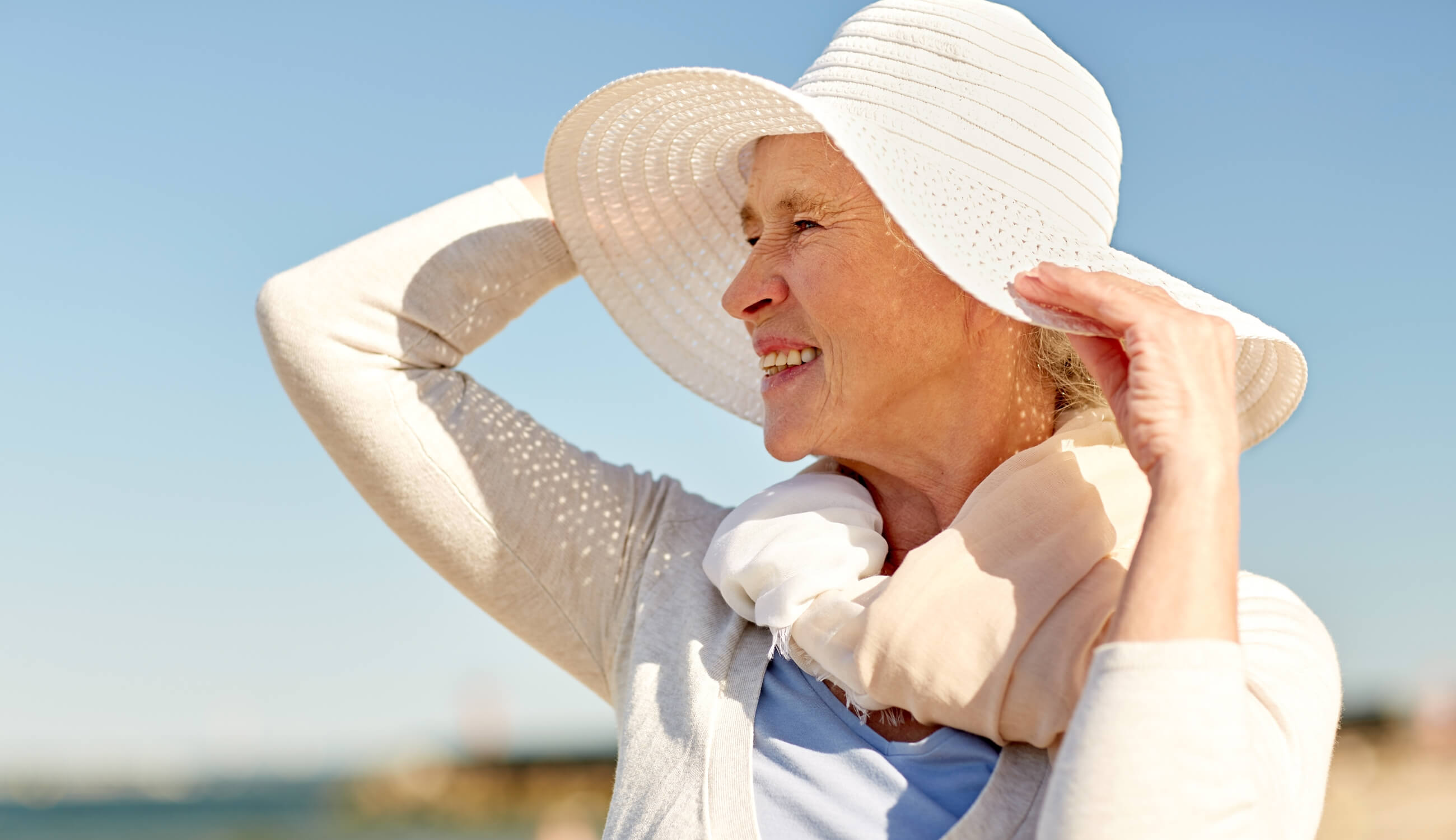 Types of Dark Spots
Sun Spots
Sun spots, or dark spots caused by previous sun exposure (or other UV exposure) are the most common kind of dark spot. Also called age spots, liver spots, solar lentigines, and hyperpigmentation, these dark spots occur when your body produces a large amount of melanin as a response to sun exposure. They're most commonly found on the face, hands, and shoulders--in other words, the parts of the body that are most often exposed to the sun.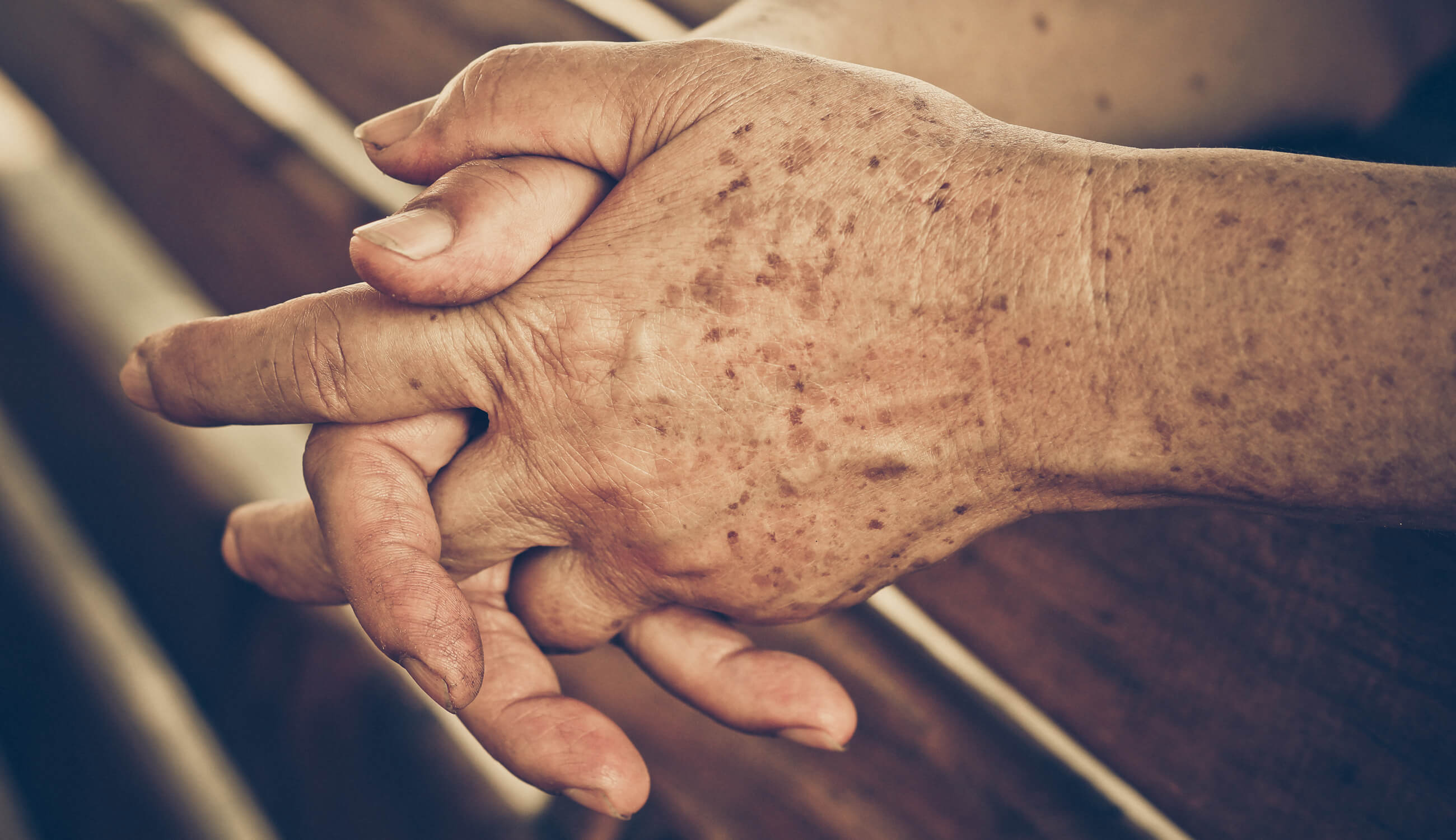 The best way to avoid sun spots is by preventing them: limiting your exposure to the sun's rays and other UV rays. If you're planning on spending a day in the sun, we recommend slathering on the sunscreen; and even if you're only planning on getting a small amount of sun exposure, we recommend incorporating SPF products into your skincare routine. One of our favorite low-key SPF products is our Tomato Lycopene SPF 20 Moisturizer, which protects your skin from environmental damage as well as other environmental factors.
There are also a range of products available to help reduce the appearance, and prevent the formation, of dark spots. These include bleaching creams that contain ingredients like hydroquinone, and other creams and medications intended to slow your body's melanin production. Some skin peels and laser treatments may also help to reduce the appearance of hyperpigmentation.
If you're looking for a natural treatment for dark spots--one that's free of chemical bleaches and lightening agents, which can be extremely harsh--then we recommend checking out 100% PURE's Dark Spot Remover. This gentle, lightening serum is formulated using natural plant ingredients, like red algae extract, licorice extract, and rosehip seed oil. It's packed with vitamin C and other ingredients to brighten and even out your skin tone.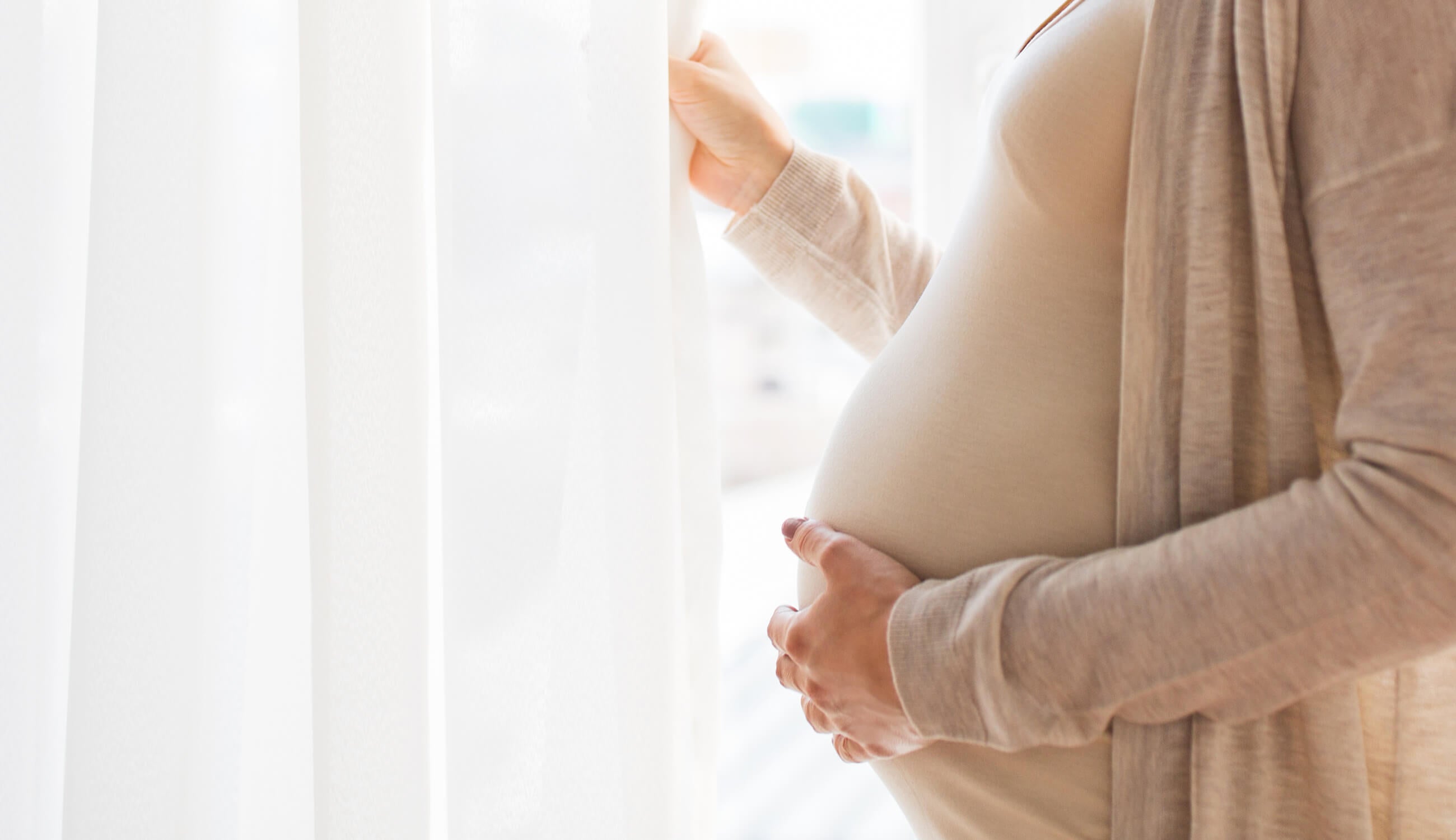 Melasma
Melasma is sometimes known as "pregnancy mask," because it often occurs in pregnant women. This variety of dark spot occurs mostly in women, and while it can be triggered by sun exposure like the dark spots mentioned above, it has also been linked to hormonal imbalances. Genetic factors also seem to be important in determining who will experience melasma dark spots.
Like with other forms of dark spots, it's important to make protecting your skin from the sun a priority. If it seems like a hassle to constantly wear sunscreen, consider a more low-maintenance option like our Tomato Lycopene SPF 20 Moisturizer. They can also be treated using skin lightening creams, skin peels, and laser treatments. Again, if you're considering using a topical cream to treat your dark spots, we recommend choosing a natural option like our Dark Spot Remover.
Because these dark spots are sometimes caused by sudden, hormonal changes, it's possible that they will fade on their own. You can also support your body's hormonal balance from the inside in order to help your body recover from these hormonal changes. Some of the best ways to re-balance your hormones include getting enough exercise and staying hydrated, eating a healthy diet, and managing stress. You can also try a hormone-support supplement such as evening primrose oil and holy basil (tulsi).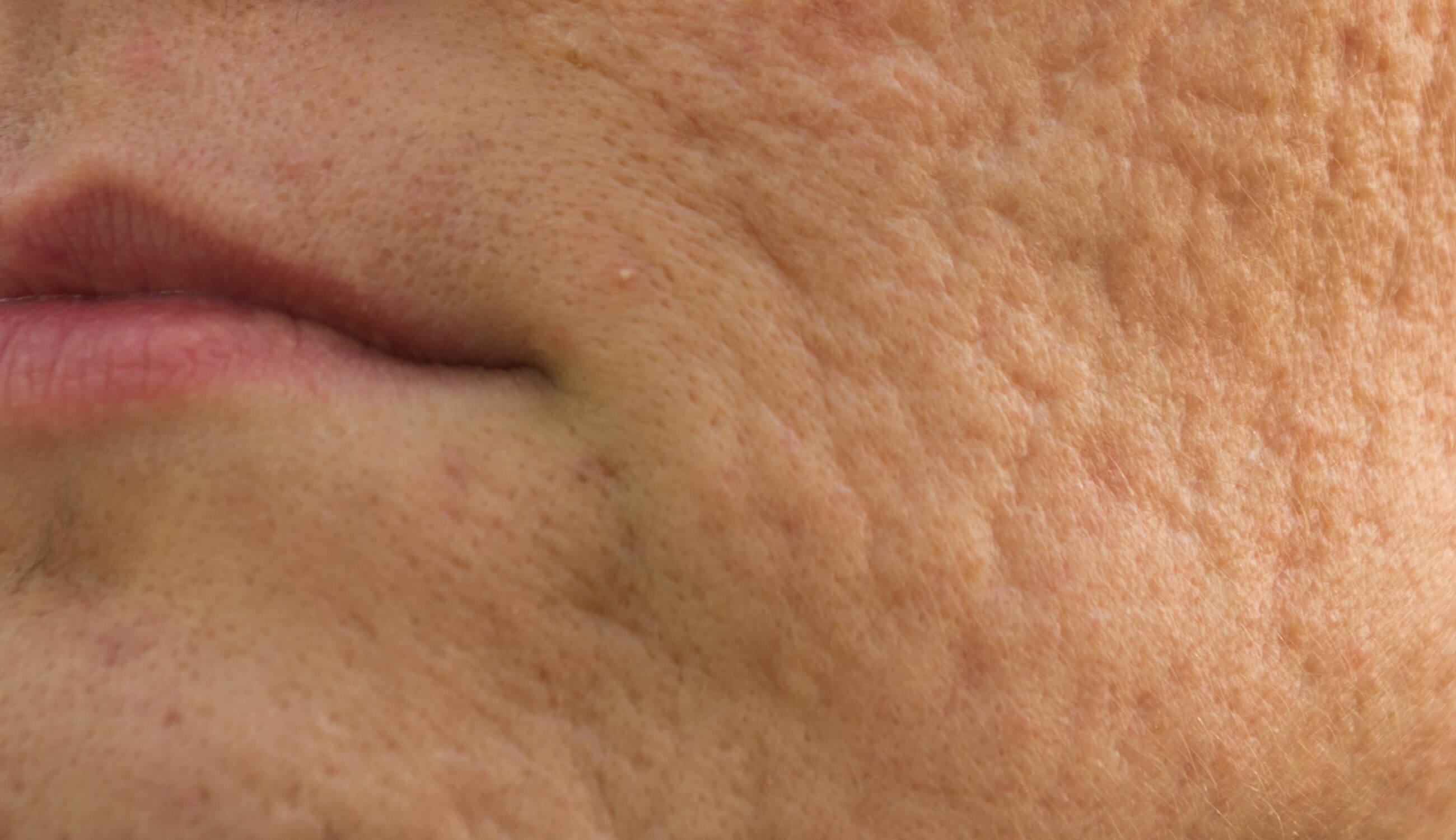 Acne Scars
Dark-pigmented spots on the skin may also be leftover from acne breakouts. The best way to prevent these spots from forming is by properly caring for acneic skin; in particular, it's important to avoid picking at acne spots. But dark spots caused by acne can also be exacerbated due to sun exposure, so once again, it's important to protect your skin using sunscreen or a moisturizer with SPF, like our Tomato Lycopene SPF 20 Moisturizer.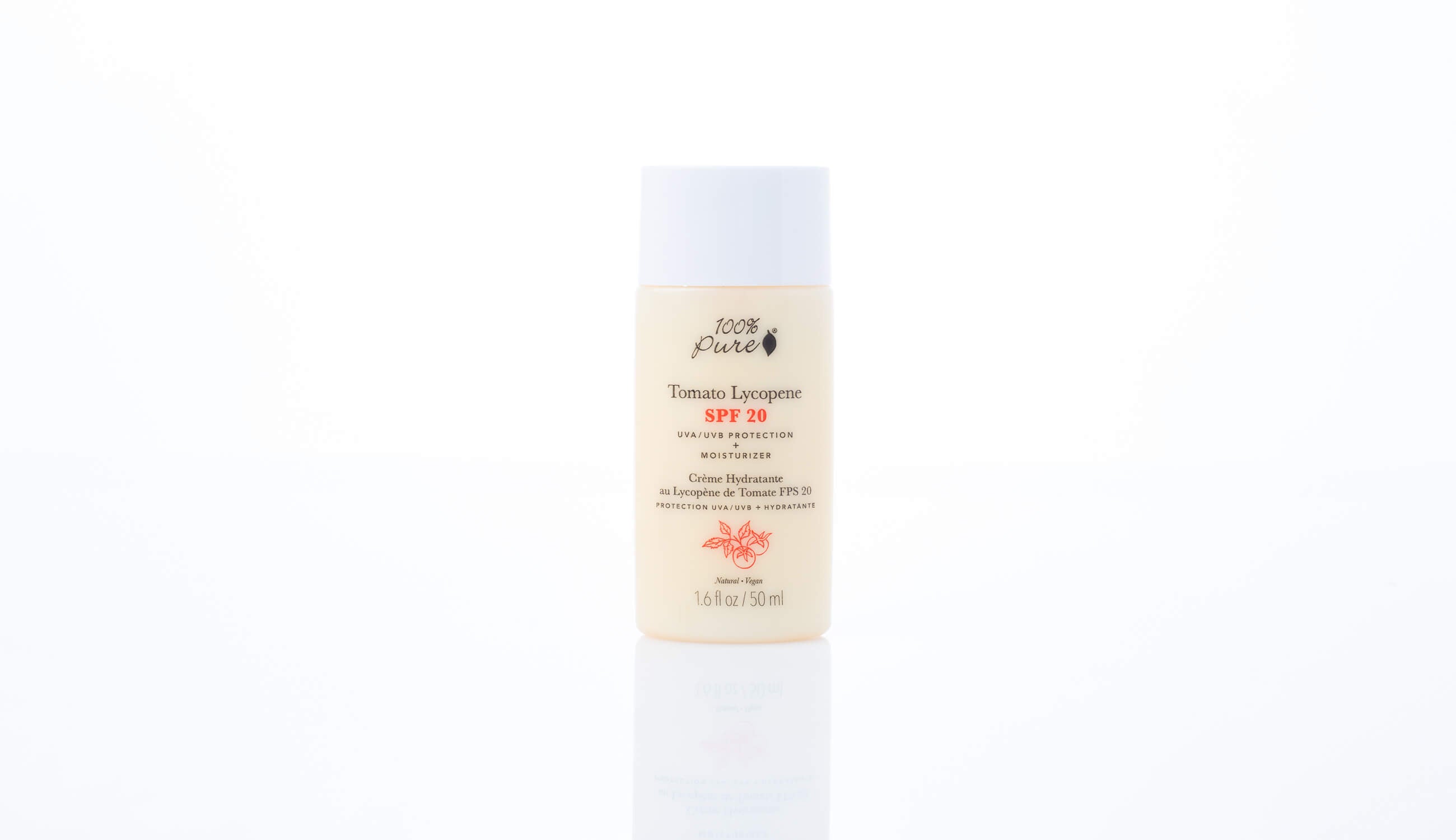 Chemical peels and laser treatments may help to reduce the appearance of dark spots caused by acne. You can also try a daily brightening treatment like our Dark Spot Remover, which--with its high vitamin C content--will both reduce the appearance of individual dark spots and brighten your overall complexion.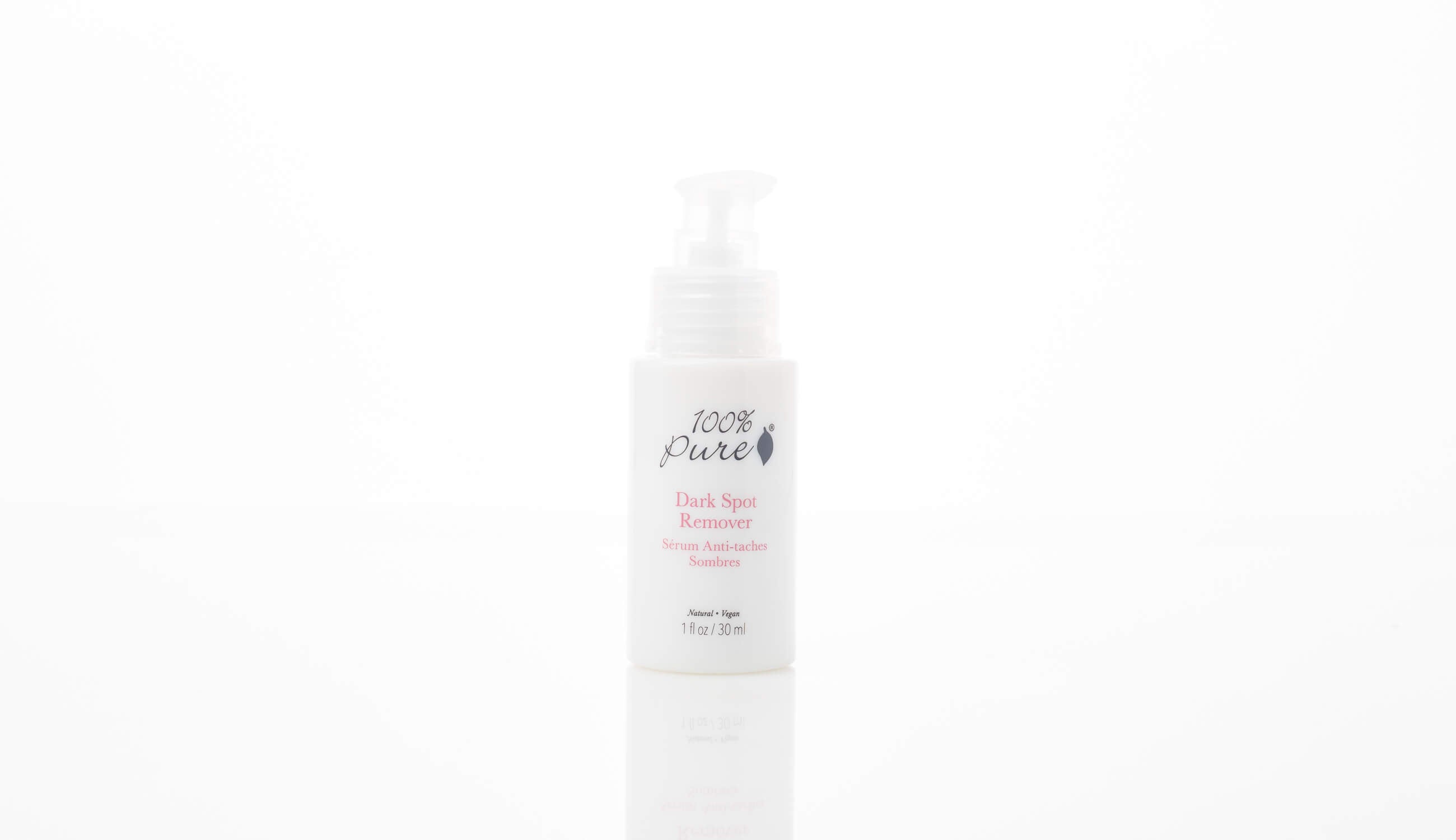 Caring for Dark Spots
If you're not sure what's causing your dark spots, we recommend making an appointment with your dermatologist. As a professional, a dermatologist will be able to diagnose the cause of your dark spots, and to prescribe a course of treatment. It's also important to get your skin checked by a dermatologist because, while most dark spots are harmless, they can in rare instances be cancerous.
Dark spots can be treated, and their appearance can be reduced. However, because dark spots are largely caused by a combination of genetic factors and previous sun exposure, there is a limit to what can be done. We recommend being wary of treatments that claim they will be able to permanently and completely erase dark spots.
We also recommend steering clear of treatments that rely upon chemical bleaches and other harsh ingredients. Bleaching agents can have serious side effects, such as irritation and inflammation, and can permanently damage your skin. Of course, you can also use makeup, such as our Fruit Pigmented® Long Last Concealer with Super Fruits, to cover up your dark spots and smooth your complexion.
You may not love the appearance of your dark spots, but ultimately, they're a badge of age that shows you've had an active life. While there's nothing wrong with taking steps to reduce their appearance, we hope that you'll also make an effort to love your skin, and find treatments that work for--instead of against--it.
To learn more about dark spots and our Dark Spot Remover, check out our previous blog post here.
We carefully hand-select products based on strict purity standards, and only recommend products we feel meet this criteria. 100% PURE™ may earn a small commission for products purchased through affiliate links.
The information in this article is for educational use, and not intended to substitute professional medical advice, diagnosis, or treatment and should not be used as such.
Sign up to our email newsletter for more blog updates and exclusive discounts.
< Older Post | Newer Post >