https://purity-res.cloudinary.com/image/fetch/q_auto:best,f_auto,fl_lossy,w_auto,c_limit,dpr_auto/https://cdn.shopify.com/s/files/1/0648/1955/products/pKhN5ijESP2rjCDBTDrG_2c0e19b8-0812-40ad-860d-63261015b79f.png?v=1524611568
https://purity-res.cloudinary.com/image/fetch/q_auto:best,f_auto,fl_lossy,w_auto,c_limit,dpr_auto/https://cdn.shopify.com/s/files/1/0648/1955/products/hLE2plgQQ6mwiuuR2sJ0_869406c7-8a7d-477b-862a-fcacd16ea07c.png?v=1524611568
https://purity-res.cloudinary.com/image/fetch/q_auto:best,f_auto,fl_lossy,w_auto,c_limit,dpr_auto/https://cdn.shopify.com/s/files/1/0648/1955/products/0xuHCpe0SaSl27nN7LNS_20a02c1b-381f-430a-9a3c-9ee759468007.png?v=1524611568
https://purity-res.cloudinary.com/image/fetch/q_auto:best,f_auto,fl_lossy,w_auto,c_limit,dpr_auto/https://cdn.shopify.com/s/files/1/0648/1955/products/FflGRfQ6RvOwXBxqp0T4_96e950ad-3e38-491b-989d-f1d358c4e405.png?v=1524611568
https://purity-res.cloudinary.com/image/fetch/q_auto:best,f_auto,fl_lossy,w_auto,c_limit,dpr_auto/https://cdn.shopify.com/s/files/1/0648/1955/products/eelFalswS9y8dsFctgMg_e7c2d1f5-e01a-4ecc-97bf-2aa1b26ed902.png?v=1524611568
https://purity-res.cloudinary.com/image/fetch/q_auto:best,f_auto,fl_lossy,w_auto,c_limit,dpr_auto/https://cdn.shopify.com/s/files/1/0648/1955/products/cViHxYFSTLGvfgyGOASh_fc5adebc-835e-4d1a-9ed9-945aa33340b6.png?v=1524611568
https://purity-res.cloudinary.com/image/fetch/q_auto:best,f_auto,fl_lossy,w_auto,c_limit,dpr_auto/https://cdn.shopify.com/s/files/1/0648/1955/products/CeKVVs2TCSDe6JVP3PZq_147b9a8d-e44d-4ee0-bed1-db7aa8689c6d.png?v=1524611568
https://purity-res.cloudinary.com/image/fetch/q_auto:best,f_auto,fl_lossy,w_auto,c_limit,dpr_auto/https://cdn.shopify.com/s/files/1/0648/1955/products/g7FnFK34S9K0QuaXk7QS_fa6edc0f-d9d1-4c19-8fcf-d340ad798ccc.png?v=1524611568
https://purity-res.cloudinary.com/image/fetch/q_auto:best,f_auto,fl_lossy,w_auto,c_limit,dpr_auto/https://cdn.shopify.com/s/files/1/0648/1955/products/sSh4Z0WkRGWDM0tZ44E6_8524f4f7-66b8-4d3c-87ca-e469446d51d5.png?v=1524611568
https://purity-res.cloudinary.com/image/fetch/q_auto:best,f_auto,fl_lossy,w_auto,c_limit,dpr_auto/https://cdn.shopify.com/s/files/1/0648/1955/products/fzWZeMZMRNau5iYsDASQ_fb214876-41ba-4f8b-87c2-027800c25f1c.png?v=1524611568
https://purity-res.cloudinary.com/image/fetch/q_auto:best,f_auto,fl_lossy,w_auto,c_limit,dpr_auto/https://cdn.shopify.com/s/files/1/0648/1955/products/NaZ4RSbPR4u8K0yxOMOG_e7a791f7-774a-464f-af14-00a472a86897.png?v=1524611568
https://purity-res.cloudinary.com/image/fetch/q_auto:best,f_auto,fl_lossy,w_auto,c_limit,dpr_auto/https://cdn.shopify.com/s/files/1/0648/1955/products/v03TZdfRaC3PSVMhZ9Nw_208bb7f7-3f65-49b7-86be-4832d15184a8.png?v=1524611568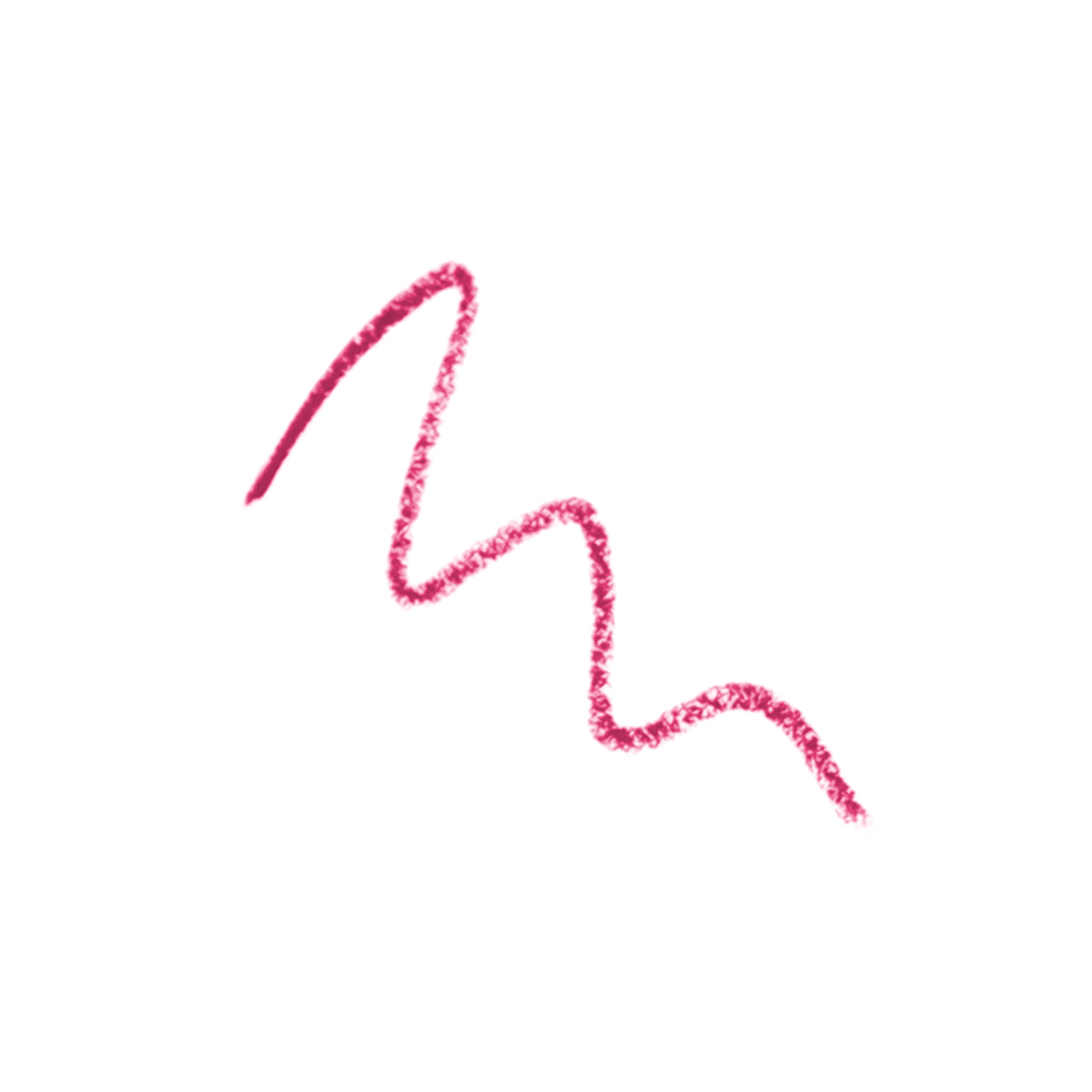 Creamy Long Last Lip Liner
Fruit Pigmented®

Natural

Vegan

Cruelty Free

Gluten Free
Skin softening jojoba and pomegranate oils offer precise, ultra smooth application to line, fill, and shape. Fruit pigments deliver vibrant, long-lasting color.
For All Skin Types
Full Coverage
Matte Finish

Luscious lip liners made with skin-softening jojoba and pomegranate oils offer precise, ultra smooth application to fill, shape, and line lips. Antioxidant packed fruit pigments deliver vibrant, long-lasting color to compliment and define your lip color of choice.

Coverage

Finish

Shade Chart

Vino

A versatile lip liner for medium to deep shades of berry.

Chai

A versatile lip liner for deeper shades of pink-nude and brown-nude.

Punch

A versatile lip liner for vibrant shades of medium to deep pink and red.

Pink Brandy

A versatile, neutral lip liner for all shades of pink.

Cognac

A versatile lip liner for light to medium shades of pink-nude and brown-nude.

Shirley Temple

A versatile lip liner for warm, vibrant shades of red and orange.

Directions

Hold pencil at 45 degree angle and gently line lips in short strokes. For a more subtle finish, apply lip color before lining. For a more intense edge, line lips before applying lip color. To sharpen, insert pencil into the small chamber of your Dual Chamber Pencil Sharpener and gently twist until desired sharpness is achieved.

Every ingredient we use is beneficial, here are a few:

Macadamia Nut Oil

Macadamia Nut Oil moisturizes with essential fatty acids.

Raspberry

Raspberry protects from UVA and UVB rays.

Bilberry

Bilberry conditions skin and protects against free radical damage.

Blackberry

Blackberry lessens wrinkles and protects from sun damage.

Cherry

Cherry protects and heals skin with antioxidants.

Complete list of ingredients:

Hydrogenated Jojoba Oil, Caprylic/Capric Triglyceride, Pomegranate Seed Oil, Euphorbia Cerifera (Candelilla) Wax, Extracts of Bilberry, Prunus Cerasus (Cherry) Fruit, Prunus Domestica (Plum) Fruit, Vitis Vinifera (Cabernet Grape) Fruit, Rubus Idaeus (Raspberry) Fruit, Vaccinium Angustifolium (Blueberry) Fruit, Rubus Fruticosus (Blackberry) Fruit, Prunus Persica (Peach) Fruit, Prunus Armeniaca (Apricot) Fruit, Turmeric, Solanum Lycopersicum (Tomato), Punica Granatum (Pomegranate), Cacao (Chocolate), Oryza Sativa (Rice Starch), Copernicia Cerifera (Carnauba) Wax, Macadamia Ternifolia Seed Oil, Tocopherol (Vitamin E). May contain: Iron Oxides
Customer Reviews
one
color
lip
colors
definition
rest
store
texture
lip balm
lip caramel
Chai
Best lipliner ever. About the same color as spice from MAC
SEXY LIPS!
LOOOOOOVE THE COLOR PUNCH I PURCHASED! MY SKIN TONE IS OLIVE AND IT LOOKS SO SEXY! I LOVE IT, CAN WAIT TILL THEY HAVE THE REST OF THE COLORS AVAILABLE BACK IN STOCK. I WANT TO PURCHASE THEM ALL. AND IT ALSO LEAVES A NICE NATURAL TINT ON LIPS.
05/01/2019
cynthia graves
Love it!
Originally was concerned this might be too bright (but it was the only one in stock and had the blue undertones I was looking for). Took a chance and glad I did. It's a perfect color and I am able to apply it lightly which gives my generously sized lips more definition.
GREATEST LIP LINERS EVER!
These lip liners are the greatest ones I have ever used. I received Chai and Cognac. They are gorgeous shades and super creamy! These are some of the only lip liners that do not break out my lips! They go with almost any lipstick color and are stunning on their own. I am in love with them and cannot wait for them to be available once again!
Love the color
I love Pink Brandy. I wear it on its own sandwiched between light layers of lip balm. It's the perfect deep dusty pink color. I wish I knew which of the lipsticks was a perfect match.
Complete the Package
Continue Shopping →