Beauty Products to Delight Your Loved Ones!
Posted on November 4, 2023
Written by: 100% PURE®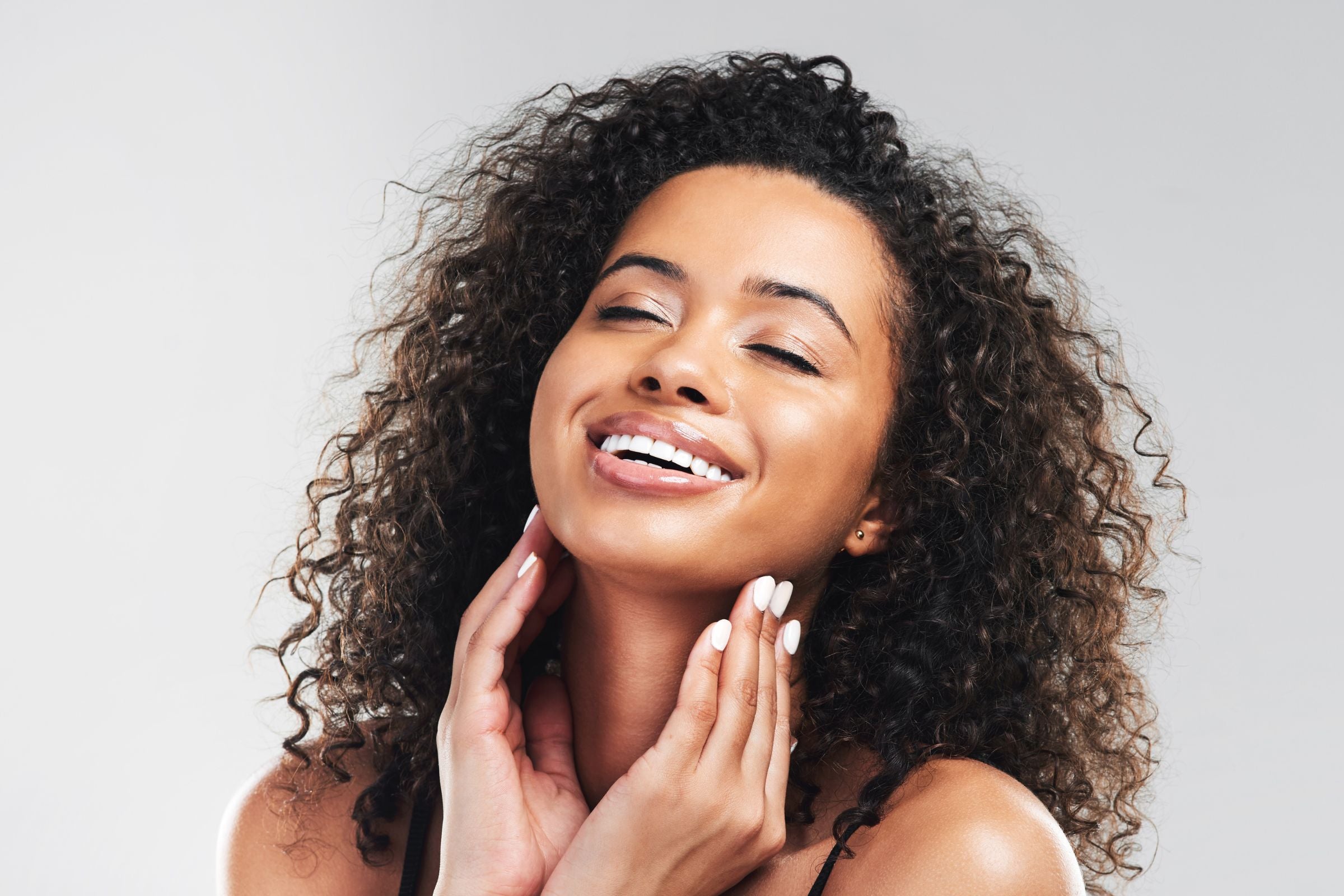 It's beginning to look a lot like – winter! 'Tis the puffy jacket and snow boot season with cracked hands, chapped lips, and itchy skin upon the wintry horizon. Much like we switch out our wardrobes each season, we should also change up our skincare routine for the dry, chilly months.
Why does this seem like another winter woe among the typical holiday hustle and bustle, plus gift-buying? Have no frosty fear – winterizing our skin regimens and picking the best gifts is actually an easy transition! With a few switcheroos from lightweight products to more moisturizing counterparts, your skin will be merry and bright in no time.
We're helping you achieve holiday cheer with the best beauty products for you and your loved ones – plus irresistible beauty deals this side of the bunny hill. Without further ado, it's time to ring in a "November Glow-Up" and a full winter routine! But, that's not all! At 100% PURE, we see the beauty in this, which is why we're taking a giant leap forward with our 'Beauty Deals' starting in November. Get up to 80% OFF selected items! To unlock Beauty Deal prices and the keys to a more well-deserved pampered self, you must add $45+ of regular-priced products to your shopping cart.
The Essence of a Glow-Up
Is this some fancy strobing technique or over-exciting your highlighter so much that people need a pair of shades to glance at you? No, and definitely not! With so much social media lingo floating around these days, it can be easy to get confused. Let's just say the meaning of a "glow-up" probably sits better with linguists compared to the firehose of slang words among the Internet and app worlds!
In the context of beauty, a glow-up is an informal term for a positive personal transformation, typically one involving significant changes in appearance. It's often used to point out a beauty or physical - or overall well-being – improvement and can also imply confidence. Glow up is a play on grow up, or to mature or become an adult.
Like grow up, glow-up usually implies a gradual – or even a sudden - transformation over time. This might look like changing your appearance, losing extra weight, or changing your skincare routine (hint, hint) to get a skin glow-up. Whatever your glow-up means to you, it's all about becoming the best version of yourself and learning to practice self-care and acceptance!
We understand that the abrupt seasonal change from near-perfect fall temps to unpredictable dry, frigid conditions can leave our skin parched and desperately seeking mega-moisture! When you add the impending holiday festivities approaching, things can suddenly turn your normal glow to a glow-down. That's why it's of utmost importance to have a winterized, well-rounded skincare routine to rejuvenate any holiday blues and keep your complexion looking fresh and glowing. Look out for the asterisk "*" to know which products are part of the Beauty Deals promotion!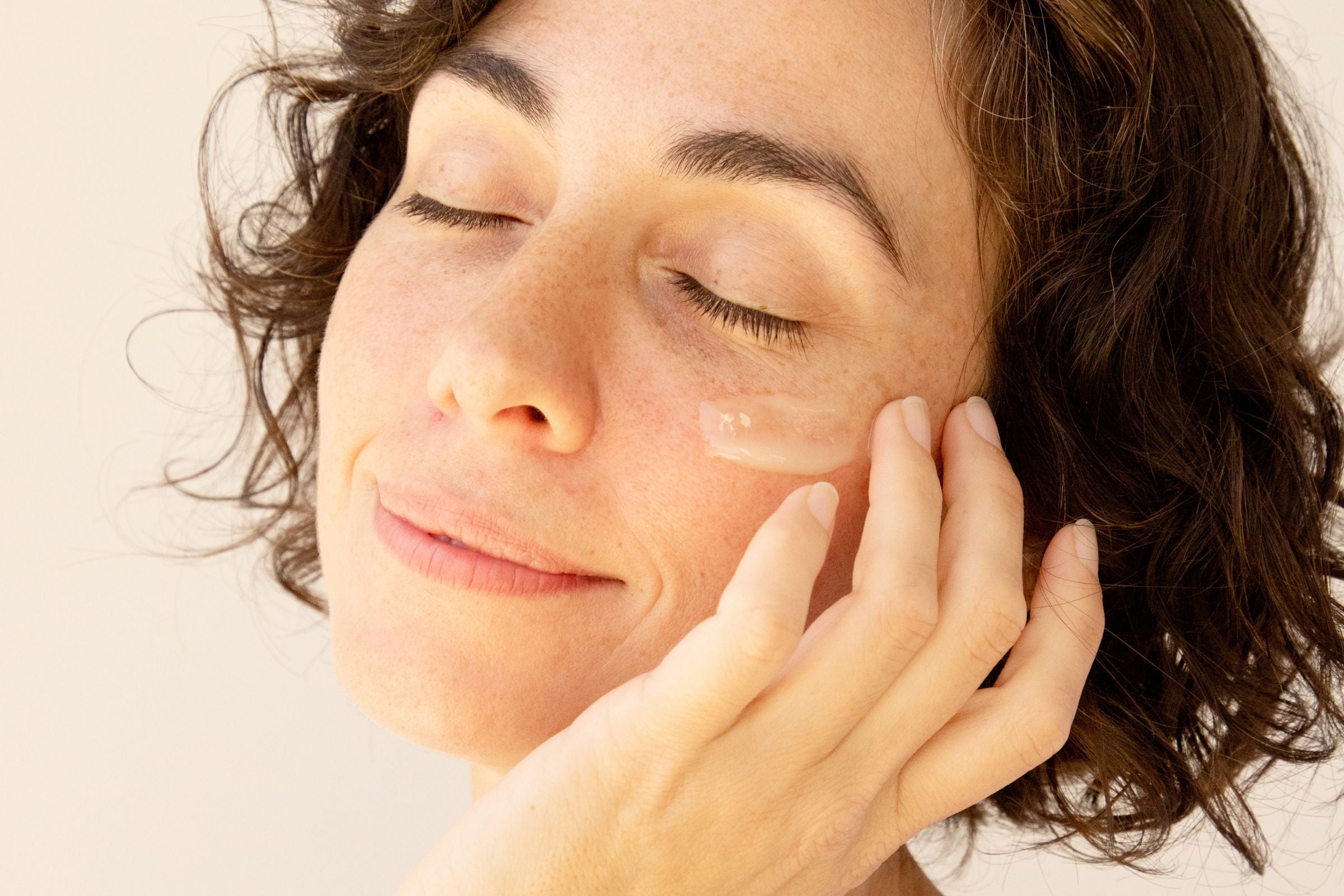 Skincare Products for a Radiant Complexion
During winter as trees become bare and bears become scarce, our skin reacts adversely to the new temperatures. Winter brings skin-barrier-stripping wind chills with very little humidity – making for dry, stale air and even drier skin. With the operation of heaters and skipping around town for holiday shopping, your complexion ends up dull, drab, and bah-humbug.
The good news is wintry, dry skin is avoidable if you're proactive about upgrading your skincare routine with ultra-hydrating and moisturizing ingredients. Quenching your skin with sufficient hydration, brighteners, and barrier builders will take your complexion from dull to dazzling in a pinch!
Brightening Boosts: Serums & Masks
*Caffeine Mask
Intensely hydrating, caffeinated mask restores plumpness, elasticity, and vibrancy to the skin. Unlike most single-use masks that are paper sheets, this hydrogel mask is a jelly-like material made from 95% aloe water and 5% plant cellulose. The hydrogel mask becomes thinner as it's on your skin because the transdermal ability allows the aloe water and active ingredients to penetrate deep into your skin. The immediate results are amazing with a reduction of fine lines, and a complexion that looks more plump, glowing, and vibrant.
Vitamin C Serum
With age and cumulative exposure to the elements, like the colder months, our skin cells become less efficient at processing damaged or dry skin and pollutants. We've packed our serum with ingredients that work synergistically with vitamin C, to improve skin's texture and appearance, while adding hydration to dehydrated skin. It's also a must-have for reduced fine lines and wrinkles, pores, and discoloration.
Barrier Builders: Creams & Oils
*Intensive Nourishing Oil
This lightweight vegan facial oil is best for keeping the skin moisturized for a long time. It has an amazing blend of clarifying oils and anti-aging antioxidants, which is why it is suitable to use for all skin types.
*Blood Orange Hand Buttercream
While we do focus on facial skincare quite a bit, we must also think about our hands and the toll that colder months take on them. What makes this one of our best hand creams is the green tea and vitamin E included in the formula. Designed to heal and nourish dry hands, green tea soothes and conditions any cracks or irritation. Vitamin E is also essential to healthy skin, helping to achieve that smooth, soft, and moisturized result that we are after with a hand cream.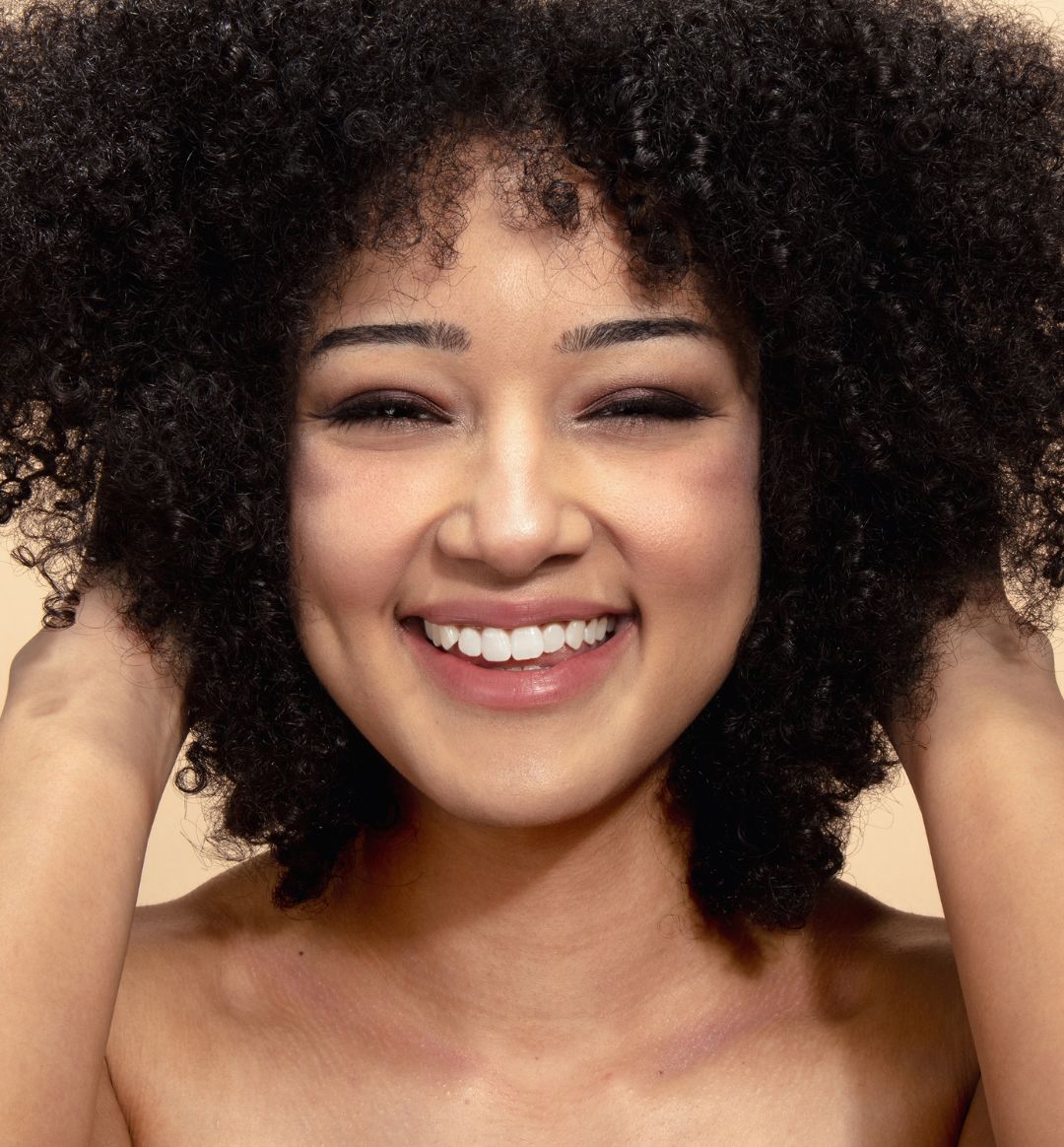 Makeup Must-Haves for a Stunning Transformation
Let's face it; winter zaps our outer glow because once the air gets crisp and chilly, the dry skin battle is real. If you haven't winterized your skincare and makeup routines, your old go-to products are going to leave your skin with the wintry blues.
It's precisely why we suggest leaving the matte and powdery shadow and blush faves to last summer (for now). Here's why we love creamy makeup products, eye-popping shadows, and nourishing lip products that give a flawless finish – even in the frosty wonderland months.
Base Products: Primers & Foundation
*Luminous Primer
Infused with red wine resveratrol, vitamins, and antioxidants, this primer protects the skin from free radical damage while light reflective pigments give the skin an instant glow by diffusing the look of fine lines and wrinkles – use alone, or underneath tinted moisturizer or foundation.
*Fruit Pigmented Healthy Foundation
This crème to matte finish full-coverage makeup that makes you look like you have perfect skin — without looking or feeling too heavy. The formula is enriched with antioxidant-packed superfruits and contains SPF 20 to protect your skin from harmful UVA and UVB rays. Our foundation is colored from the pigments of fruits and vegetables, rather than from minerals or synthetic dyes, and contains no harmful chemicals.
*BB Cream
Our natural BB Cream is truly a luxe beauty experience and a fan favorite! This all-in-one luminous cream hydrates skin, corrects imperfections, and reinforces skin. Featuring a medium, buildable formula, this dewy skin dream blurs imperfections and gives a balancing sheen to your skin tone. We've also added soft luminosity with mica to help give a naturally flawless and radiant glow to the skin. This same luminosity helps to reflect light, which gives skin a soft-focused healthy glow.
Eye Essentials: Shadows, Mascaras & Liners
*Pretty Naked Palette
Turns up the cooler temperatures by adding deep, rosy tones and combining them with high-performing neutrals and gilded metallic, which are colored with vitamin-rich fruit and vegetable pigments. This eye-dazzling palette includes:
Pink Champagne: Pink luminescent powder with pearly-gold shimmer
Pretty Naked: Peachy nude blush
Flax Seed: Pale pink-nude eye shadow with taupe undertone
Toffee: Taupe-grey eye shadow with silver undertone
Chestnut: Rich, bronze-chocolate eye shadow with rosy undertone
*Maracuja Mascara
This mascara boasts another legendary beauty ingredient for a mascara formula that just might change your life. We called on maracuja oil from passion fruit for a luscious mascara with dramatic volumizing results. Maracuja oil rocks a whole resume of beauty benefits. It's rich in linoleic acid to moisturize your lashes, as well as lycopene and vitamin C to boost collagen production for healthier lash growth.
*Creamy Long Last Liner
Our classic formula glides easily onto the lids with a creamy texture without being too soft. Ingredients like mango seed oil, jojoba, and chamomile help moisturize and nourish the delicate eye area while ensuring a smooth, flake-free application with every use.
Lip Luxuries: Balms
*Organic Mint Lip Balm
Using a lip balm might be one of the more obvious solutions for chapped lips, but for good reason! Using this emollient lip balm will help lock in moisture and prevent cracking or damage. In particular, look for ingredients like beeswax, propolis, coconut oil, sunflower oil, and shea butter.
*Cherry Lip Balm
This formula features organic sunflower seed oil, which helps to fight wrinkles and retain moisture. It also contains vitamin E and organic coconut oil to help protect lips from sun damage.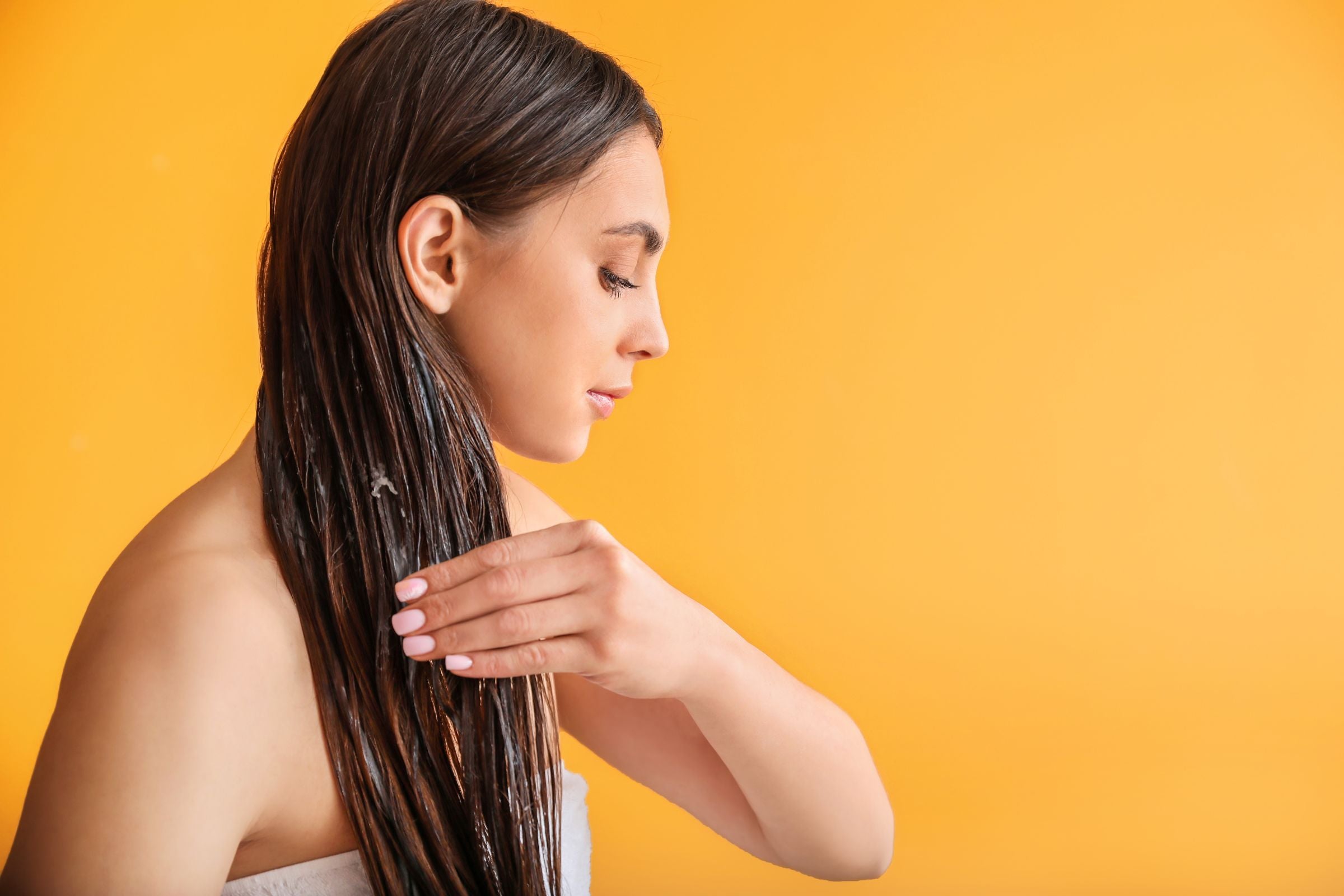 Haircare Highlights for Lustrous Locks
Standard shampoos often harbor a cocktail of common chemicals that can silently harm both your hair and overall health. These chemicals include sulfates, parabens, and synthetic fragrances, which might strip natural oils, irritate the scalp, and even have potential long-term health effects. This is bad news for hair that's being exposed to the dryer, cooler months.
You'll want to opt for natural haircare products and strand-sealing serums to lock in precious moisture and quench hair while restoring bounce and shine. Look for natural formulas suitable for all hair types and even safe and gentle enough for color-treated hair to maintain a healthy, radiant appearance in your locks.
Nourishing Treatments: Conditioners & Hair Masks
Kelp & Mint Conditioner
This invigorating formula is great for those with dry hair or itchy scalps, which the cooler months can bring about. Kelp and peppermint essential oil help soothe and balance for a happier scalp and longer-lasting blowouts. The light rose water and mint infusion help to soothe any dryness or itchiness on the scalp. Hydrating ingredients like aloe juice and coconut oil provide nourishment where it is desperately needed.
*Argan Oil
A healthier scalp means healthier hair. Argan oil promotes collagen production for fortified hair growth and fights against breakage. Not to mention the deep moisturizing properties of argan oil for the luscious locks of your dreams. This organic oil also tames frizz in a pinch! Since argan oil is super lightweight and non-greasy, it's perfect for applying to dry or frizzy strands. It smooths and lightly glosses hair for healthier texture and bounce, while also acting as an effective detangler (without slippery, harsh silicones found in most hair oils).
Styling Staples: Serums & Heat Protectant
*Pro-Vitamin B5 Smoothing Hair Serum
This smoothing hair serum features pro Vitamin B5 that adds shine and reduces split ends, while vitamin E seals in moisture – all without leaving hair feeling greasy or heavy. It has a bright lavender scent and delivers vitamins and nutrients to thirsty, brittle strands. The result is hair that grows stronger with each use.
Color Care: Hair-Protecting Products
*Glossy Locks Glossing Shampoo
Formulated to enhance the natural shine of your hair, this hydrating shampoo contains botanical extracts that promote luster and brilliance. This shine-boosting formula drenches hair with deep hydration and nourishment from seaweed collagen and other essential nutrients. It gently washes away dulling residues while boosting shine and vibrancy.
*Glossy Locks Glossing Conditioner
This formula boasts a similarly stellar resume, with an ultra-hydrating base of aloe water and rose hydrosol. Avocado butter and virgin coconut oil add intensely rich moisture and detangling action. Nettle and orange fiber promote a healthy, flake-free scalp and shiny, ultra-glossy hair. This sulfate-free conditioner is safe and gentle enough for even color-treated hair.
Newsletter
Subscribe
for more blog updates and exclusive discounts
Body Care for Silky Smooth Skin
When crafting your winter moisturizing, hydrating, and priming routines, it's important not to neglect your body! Ensuring proper body hydration can minimize skin irritation, ingrown hairs, and eczema. Look for body products that offer a combination of natural, nourishing ingredients that are gentle on the skin while providing effective hydration and care. Incorporating them into your skincare routine can enhance your overall skin health and leave you with a radiant, beautiful complexion.
*Honey Almond Nourishing Body Cream
We can't think of anything better than smelling like sweet, fruity honey and creamy, nutty almonds after a long-refreshing bath. Almond comes complete with vitamin E, enriching the skin, and the honey inside is naturally antibacterial. Shea, argan, and cocoa butters create a moisturizing trifecta that seriously makes skin sparkle while nutrients from included fruits like goji and acai feed skin with softening and anti-aging vitamins to condition and repair.
*French Lavender Whipped Body Butter
Picture this – skin therapy in the form of a rich, full cocoa and shea body butter, featuring an aromatherapy component with potent French lavender. This cream is all our skin needs this winter because the symphony of shea, argan, rosehip, and cocoa butter are sure to heal, hydrate, and protect against winter dry skin.
*Coconut Nourishing Body Cream
A winter-wonder must-have; this formula features antioxidant-rich coconut oil and high vitamin A content for improved skin texture and tone (our version of a pedicure in a bottle). The light, creamy texture makes this baby perfect for a foot massage, which is really a year-round necessity.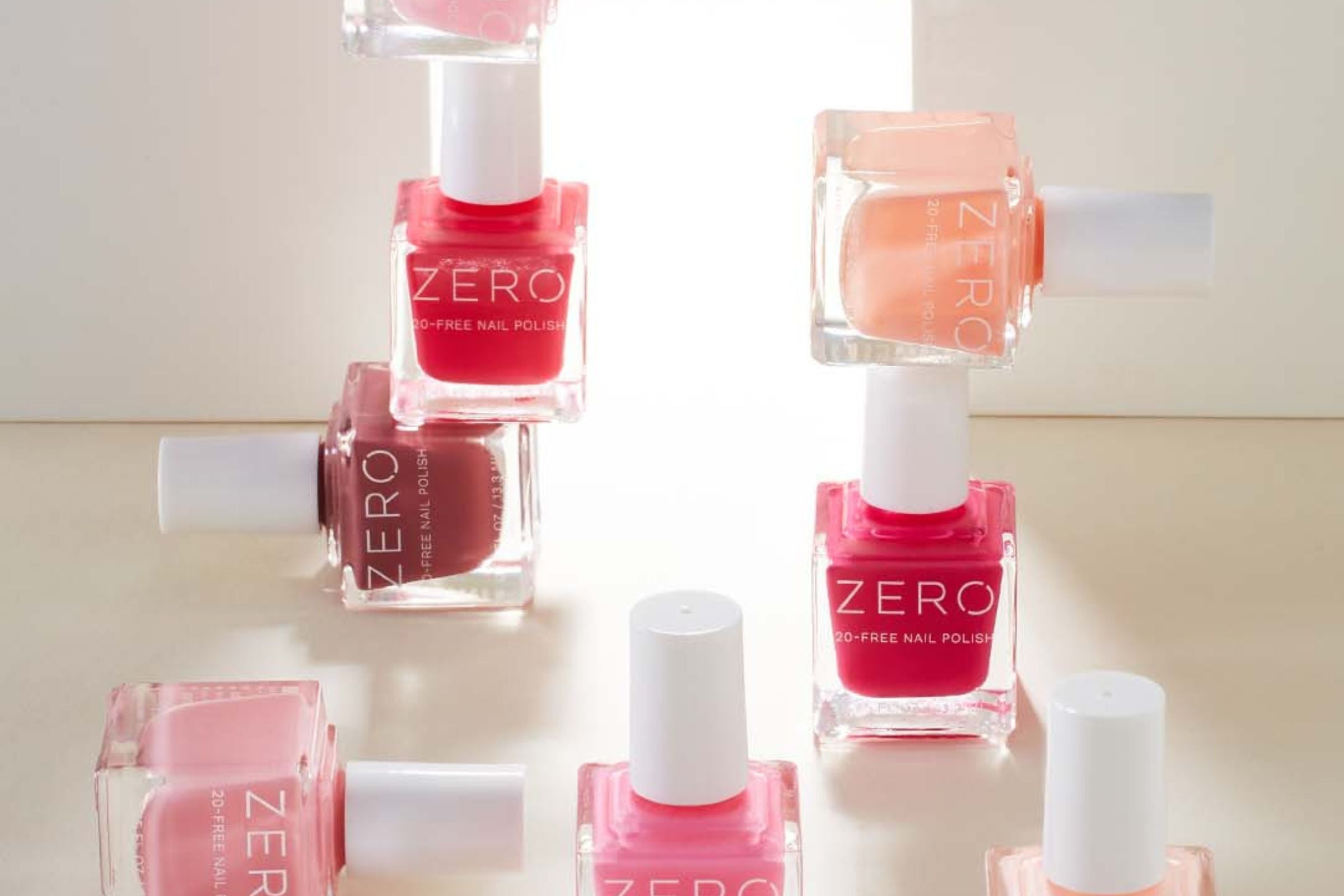 Nails: Polishes and Treatments for Chic Hands
When it comes to selecting nail polish, not only is the color important, but it's also essential to ensure that the ingredients making up the shade are non-toxic and safe for use. With an emphasis on health, we've cherry-picked five of the trendiest, 100% PURE non-toxic shades from our collection that will keep your nails looking chic and feeling healthy over the holidays.
Plus, we've offered some style recommendations for each hue to ensure your nails are always in sync with your look. Lastly, we'll discuss some treatments and oils that strengthen and nourish nails during the colder months.
*I'm a Little Rusty - a rusty pink
This versatile shade seamlessly transitions from day to night. The rustic pink offers a natural warmth, reminiscent of a cozy winter sunset. Perfect for a coffee date or brunch with friends, it pairs wonderfully with neutral tones or even with denim for a more casual look. For an evening out, try it with a burgundy or chocolate brown dress to accentuate its warmth.
*Crims-On with the Show - a rich crimson
Bold and beautiful, this shade is a statement in itself. The rich crimson is perfect for glamorous events, from red-carpet occasions to holiday family gatherings. It elevates any little black dress, and when paired with gold accessories, the combination is nothing short of show-stopping.
*Of Tutu Minds - a dainty tutu pink
Channel your inner ballerina with this delightful shade of pink. Delicate and elegant, it's the go-to for bridal showers, baby showers, or simply for days when you feel like embracing your soft, feminine side. Pair it with tulle skirts, lacy tops, or even a simple white dress for that dreamy, ethereal look.
*Fog-et About It - a foggy gray
Understated yet sophisticated, this shade evokes the mystery of a fog-covered morning. It's the perfect companion for monochromatic outfits or a power suit. Whether you're heading to a business meeting or just enjoying a relaxed evening at a jazz club, this foggy gray ensures your nails exude elegance and poise.
PRO-TIP: To ensure that your natural nail polish lasts longer, and your nails and cuticles remain in top condition, follow the below tips and product recommendations.
Glass Top Coat Polish
Our vegan, cruelty-free nail polish shades are made without the 20 common toxins found in conventional formulas. This top coat polish not only protects color from chipping but enhances vibrancy, giving nails a glass-like finish.
Horsetail Base Coat Polish
Strengthens nails with the horsetail plant, promoting healthy nail growth while protecting your delicate nail bed.
*Nail & Cuticle Oil
Boost the health of nails and cuticles with our oil that blends fruit oils with botanical extracts. It's a remedy for brittle nails and dry cuticles.
With some simple winter makeup tips and nourishing skincare, you'll be able to master that perfect, dreamy look to melt away the winter chills. We want your natural inner and outer beauty to shine through the darker days, which is why we enlisted the aid of more winter skin care swaps that can help you conquer the less likable facets of winter – plus to get your own Glow-Up in the winter works!
Now that you've learned how to winterize your skincare regimen, you'll be well on your way to happy, hydrated skin. Use every step, or pick the products that you're itching to try the most to help your skin conquer the less likable facets of winter. And don't forget that giving the gift of 'natural' just shows your family and friends how much you care about their skin and health.
We carefully hand-select products based on strict purity standards, and only recommend products we feel meet this criteria. 100% PURE™ may earn a small commission for products purchased through affiliate links.
The information in this article is for educational use, and not intended to substitute professional medical advice, diagnosis, or treatment and should not be used as such.
Sign up to our email newsletter for more blog updates and exclusive discounts.
< Older Post | Newer Post >