Is Matte Makeup Over? We Investigate
How matte makeup has evolved, and how to execute its newest iteration
Posted on August 10, 2021
Written by: 100% PURE ®
It seems like we blinked, and matte makeup disappeared. We used to be obsessed with matte skin and bold, matte lips; we've since traded those in for dewy skin tints, creamy pigments, and juicy lip glosses.
So where did matte makeup go? We still love the idea of matte makeup, but has it met the same 'canceled' fate as low rise jeans? Let's explore what – if anything – still lingers from this corner of beauty history.
Over, But Not Gone
Every type of makeup we wear today comes in a matte finish, but they're no longer as popular. When thinking about the types of matte makeup that had *a moment*, two areas really reigned supreme: lips and skin.
Over the years, matte skin has been the go-to beauty look. It was the 'elegant' choice for dinner parties and everyday office makeup, and represented the "your skin but better" ideal. But things have changed; as is true with fashion, trends always resurface. And right now we're seeing a lot of 70's inspired trends: sunny freckles, glowy skin, and glossy lips.
But the link between matte makeup disappearing and softer finishes becoming more popular isn't just based on fashion trends. Natural makeup and clean ingredients are more visible than ever, and they're associated with healthy, natural looking skin.
Rather than just looking elegant and editorial (the aesthetic popularized by matte makeup), we're focused on looking healthy and youthful. This leans into softer satin, dewy, and glowy finishes.
So what about matte lipstick? Beauty fans will remember that in the early 2010's, liquid matte lipsticks were suddenly everywhere. This brand of boldly pigmented, smudge-resistant lipstick dominated the beauty industry.
Matte lipstick does have perks; it makes a great layering tool for achieving blended colors or more opaque coverage. It also wears much better under a face mask than lip gloss. Despite these perks, gloss and satin finishes are having a big moment – and may be thanks to new beauty standards.
Today's standards of beauty highlight fuller features, especially fuller lips. A glossy lip reflects light, diminishing fine lines and creating the illusion of a juicier pout. Fuller lips, also associated with youthfulness, speak to the anti-aging mindset that many pursue in skin care and beauty.
So where does that leave matte makeup?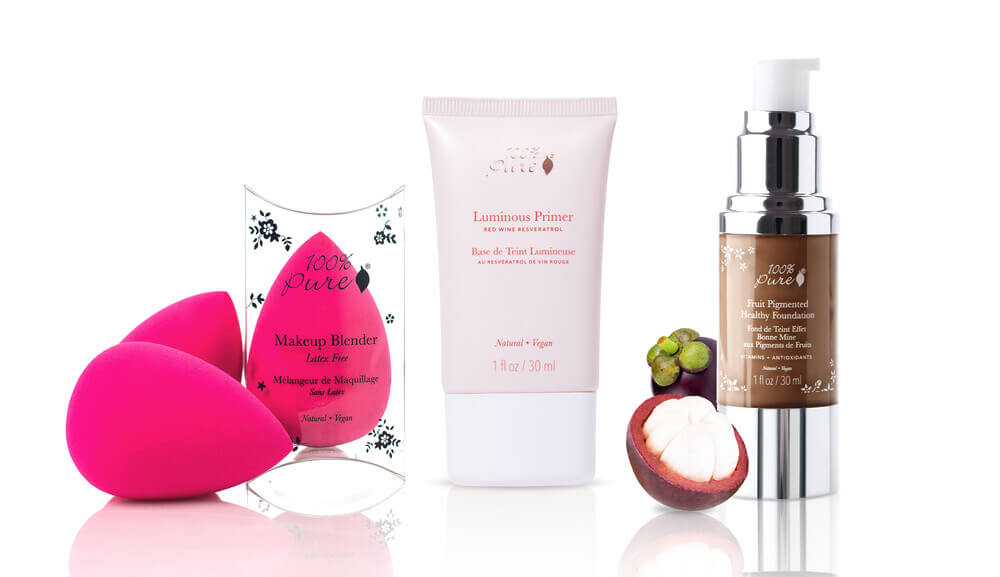 Where Matte Makeup Shines
Outside of trends and public preference, different occasions can still require different makeup finishes. Matte makeup tends to photograph better, whereas dewy makeup looks the most natural face to face. When thinking of special occasions where our makeup needs to be preserved – like a headshot or a wedding – we often divert from our usual makeup routines. We swap out our favorites or the dewy stuff popular at the moment, for what is tried and true and known to last.
Popular or not, a strong case can be made for why matte makeup is here to stay. First, when we explore trends, we focus on compatibility. Skin type has always been the single most important aspect in choosing face makeup. It dictates what to wear and how to apply it, how it will behave, and how our skin will react. So while normal, dry, and sensitive skin types may be thriving with dewy finish complexion products, mattes might be a necessity for those on the oily end of the spectrum.
Another misconception is that matte makeup doesn't always mean a matte finish. We use powders to set products. We use matte eyeshadow to create contrast and depth. And in the case of complexion products, a matte foundation mixed with oily skin often balances out to a neutral, natural looking finish. Some might argue that matte makeup is also superior for contouring, creating the more convincing 'shadow' effects.
When using matte products to create shadows and balance, it's clear that they remain relevant (and necessary) in our beauty routines.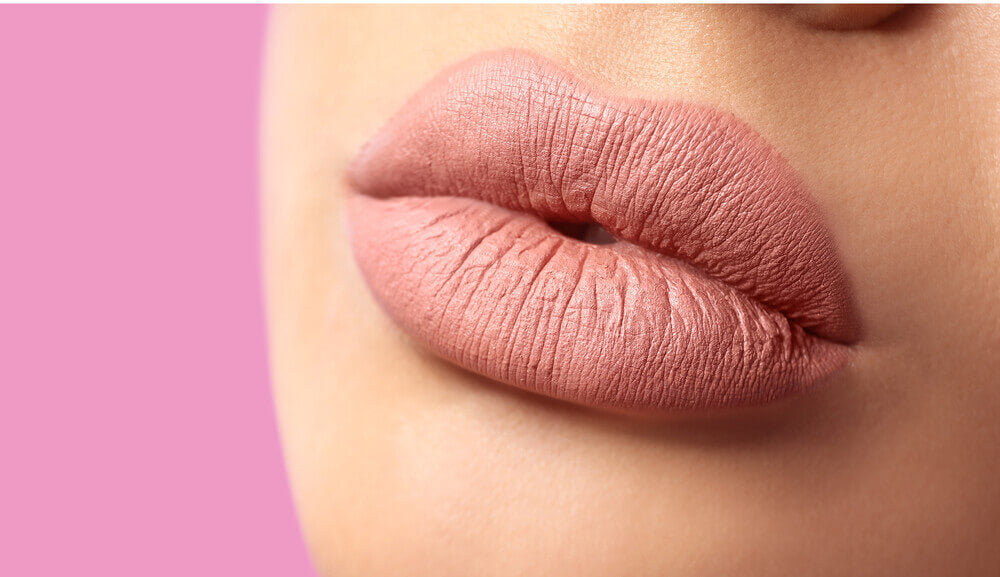 And the Most Popular Makeup Finish Goes to…
Timeless classics or trendy favorites, one of these makeup finishes has to wear the crown, right?
Let's look at the facts. Matte makeup can work for casual or classy occasions, while dewy finishes are often seen as more casual. Even so, matte makeup isn't compatible with as many skin types, can give the skin and 'aged' appearance, and doesn't have the diversity that glowy finishes do.
While mattes may be easier to apply, dewy makeup better fits the current standard of beauty: youthful, healthy, glowing skin. Bottom line? The matte makeup we used to know is out, but matte makeup may still have a trick or two left.
Meet Matte Makeup 2.0
Matte makeup in 2021 is about light applications, a natural looking complexion, and a seamless finish. We're staying far away from cakey makeup, and we're certainly not wearing all-over matte makeup. That's an easy way to end up with a flat, aged looking makeup application.
The new matte makeup is totally flattering and strategically placed. It's designed to create harmony and balance with skin's natural behavior, and the other makeup products in our beauty routine.
One way to try out this remix of a classic trend is to spot conceal with a loose powder or powder foundation. This technique is great for combination skin types, or as a way to conceal active blemishes. Just dot a bit of blurring powder onto blemishes or dark circles using a small brush. Soften the edges with a sweep of a fluffy brush, or a few taps of your makeup sponge for utter perfection.
For combo and oily skin types that want to embrace matte makeup a bit more, let's focus mattes on the areas of the face that naturally develop more shine. This would be the T-zone, including the forehead, nose, cheeks, and chin.
Here we can opt for a lightweight powder foundation that absorbs excess oil but still reflects light for a real skin looking result. Rather than a full coverage foundation, we can go for a dusting of blurring powder to seal in liquid or cream products and help ward off creasing or a greasy looking complexion.
With minutes or hours of wear, this technique puts a trendy twist on matte makeup and creates a flawless that's made to last.
We carefully hand-select products based on strict purity standards, and only recommend products we feel meet this criteria. 100% PURE™ may earn a small commission for products purchased through affiliate links.
The information in this article is for educational use, and not intended to substitute professional medical advice, diagnosis, or treatment and should not be used as such.
Sign up to our email newsletter for more blog updates and exclusive discounts.
< Older Post | Newer Post >