How to Apply Face Powder in Winter (Without Getting Dry Skin)
Tips for keeping face powder from drying out your skin
Posted on December 10, 2021
Written by: 100% PURE ®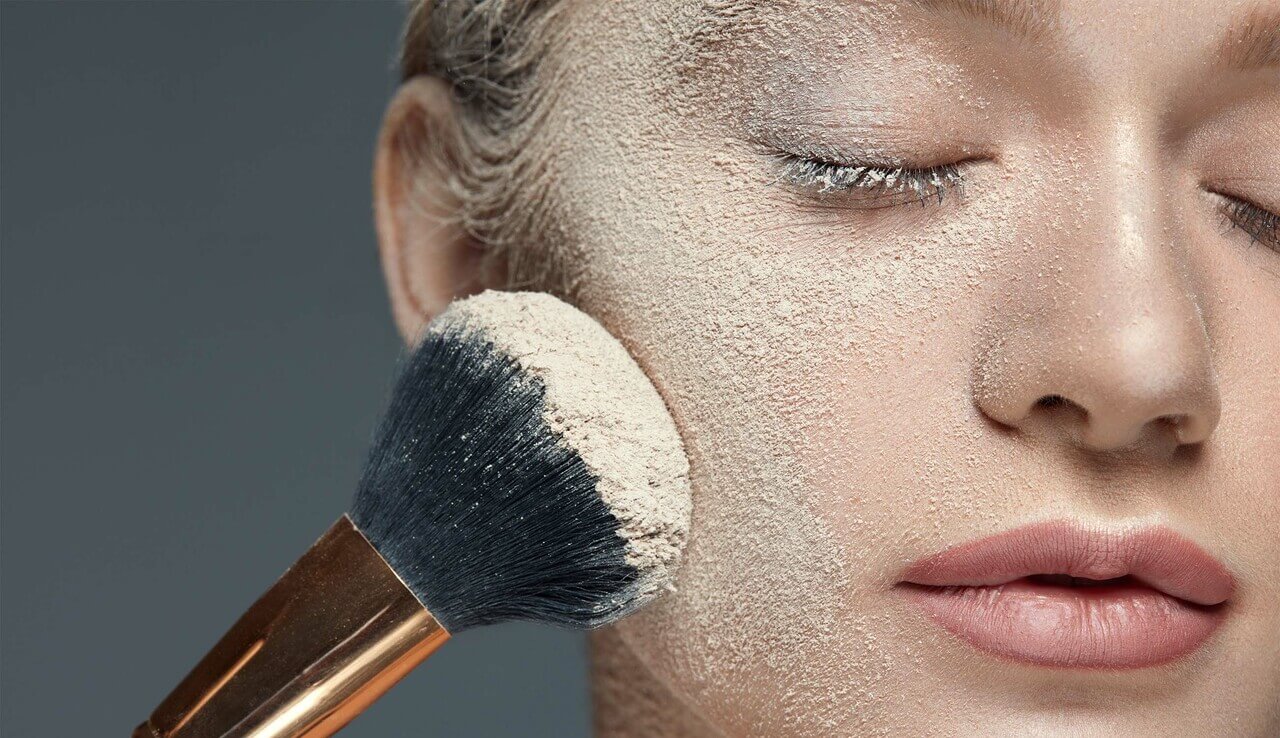 As the weather gets cooler, most of us are ditching the summery, dewy look for a matte, shine-free one. But for some of us, this can be a dreaded transition. Whether we have skin that's a little on the oily side, or we're prone to dryness, our face powders might go on cakey, patchy, or not at all.
If you've ever struggled with your face powder and dry skin makeup during this time of year, it's easy to feel like powder "doesn't work for you". But this is simply not true! All too often, the issue lies in the type of powder you're using.
Does Face Powder Dry Out Your Skin?
Face powders have been relatively unchanged since the 1900s. And, until recently, they've been consistently made with talc. Talc is a natural, earth-derived mineral – in fact, it's the softest known – and it's been used in all sorts of products for its unique, pillow-soft consistency and ability to dilute pigments.
However, we're beginning to see that talc really isn't the best powder out there. For starters, it's incredibly chalky, and it doesn't blend well into the skin. That often leads to a patchy look, and in darker skin tones, it can often lead to a grayish, ashy appearance.
Additionally, talc is extremely drying. While that might be temporarily helpful for those with oily skin, it's a nightmare for those with dry and combination skin. With that being said, face powder is for everyone, and it's completely possible to look matte without caking or patchiness. So, let's talk about how to achieve that.
3 Ingredients to Avoid In Face Powder (and Everywhere Else)
Before we dive into tips for a more balanced face powder look, let's talk about what else to avoid on the ingredient list.
#1: Talc
As we briefly touched upon, talc is not favored like it was in the 1950s – not only for its lacking performance on the skin but also because of its alarming hazards. For starters, talc is mined from deep within the earth. If it comes from the earth, it must be safe, then, right?
Not exactly. When talc is mined, it's more often than not contaminated with asbestos, and needs to undergo intensive processing before it can be used in cosmetics and hygiene products.
On top of that, there have been lawsuits over the harm talc has caused consumers. In 2016, the company Johnson & Johnson was ordered by a jury to pay $72 million in damages to the family of a woman in Missouri, whose death from ovarian cancer was linked to using their talcum powder for over 35 years.
And according to an article from NPR, there are in fact over 38,000 lawsuits filed against Johnson & Johnson over their baby powder. However, they've all been halted due to the corporation filing for bankruptcy. Needless to say, it's probably not worth it to keep talc in your home, or on your skin!
Newsletter
Subscribe
for more blog updates and exclusive discounts
#2: Triclosan
Often found in antibacterial soaps and detergents, triclosan is mainly used in cosmetics for its antimicrobial properties. However, triclosan might not be so clean, after all. One of the major issues behind triclosan is one we often see with antibacterial chemicals: that it may have contributed to the surge in antibiotic-resistant bacteria.
On top of that, triclosan may have some health hazards, on its own. In particular, studies such as this Korean survey from 2012-2014 have suggested that triclosan may have a link to thyroid dysfunction, particularly disrupting the hormone serum TSH in women.
Luckily, triclosan is fairly easy to spot, since it's an active ingredient. It will normally be listed at the top of an ingredient list. And while you should always check the ingredient list on a new product, a good hint to check for triclosan is if the product is touted as "antibacterial".
#3: Artificial Fragrance
We all love a pleasing scent, but not all fragrances are suitable for humans. But what's worse is that when companies use fragrance in their products, they aren't obligated to disclose what the fragrance is, even if it's artificial.
And there are some types of fragrances out there that are filled with allergens. Some can even contribute to asthma and hormone disruption.
Of course, shopping for fragrance-free products is always an option for avoiding synthetic fragrances. But if you value that sensorial experience, rest assured that there are safe products out there that smell wonderful! At 100% PURE, we not only use natural, botanical extracts for fragrance, but we always disclose exactly what fragrances we use.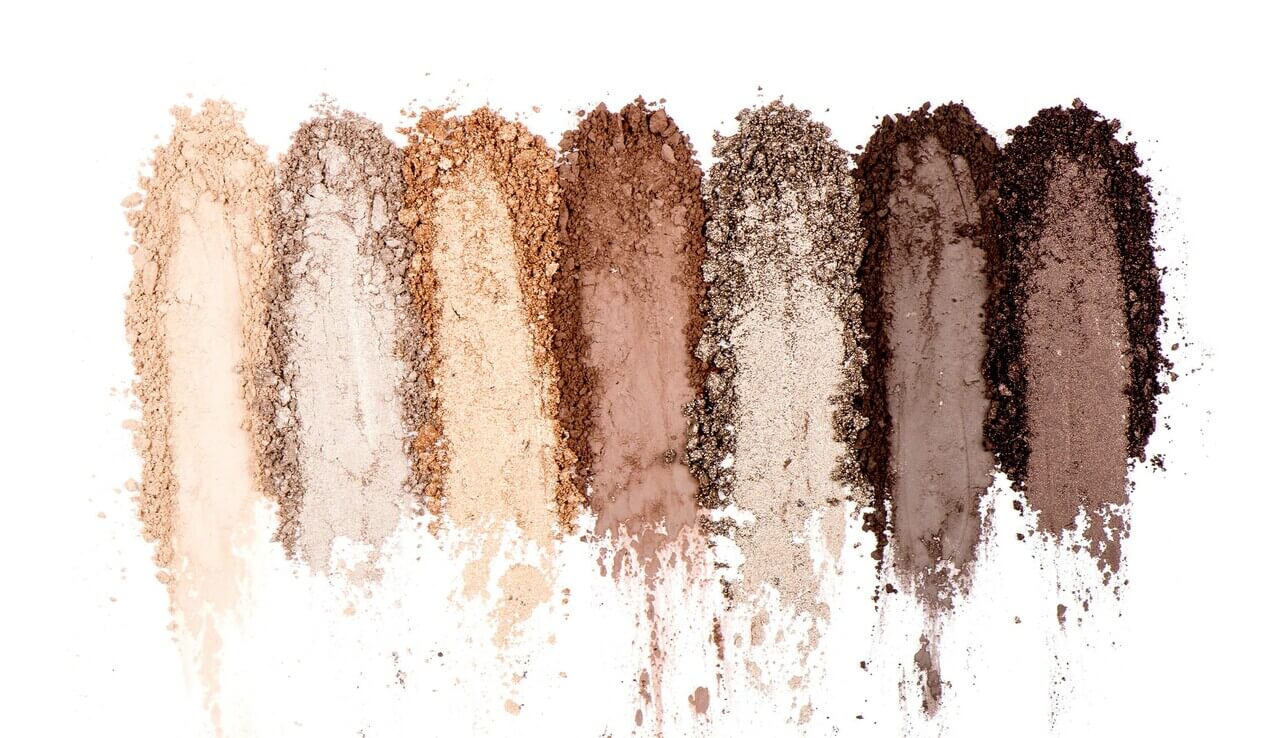 4 Tips for Keeping Skin In Balance With Face Powder
Even if you have the best dry skin makeup and powder for your skin's needs, a little technique is going to go a long way. Here are some tips for using face powder while maintaining moisture and glow.
#1: Spot-Treat
In 2012, beating your face with powder all over was definitely the look, but we've done away with caking in 2021. Instead of going for all-over coverage, try to spot-treat. Apply your face powder only to the areas that might need it most, like your T-zone, chin, and nose.
#2: But First, Moisturize!
Your powder is only as good as the skin beneath it, so make sure to prep accordingly! Make sure to moisturize the skin before applying your dry skin makeup. Also, consider trying a hydrating primer to sustain moisture balance.
#3: Mind Your Coverage
When your skin looks dry and patchy, the powder isn't always the culprit; it may just be your foundation! Try a liquid foundation with satin coverage, instead, like our 2nd Skin Foundation.
#4: Mist to Set
If your face powder is making your skin look a little dusty, it might just need some setting. Try using a hydrating face mist to set your powder. Make sure to avoid creasing by holding the face mist an arm's length away.
We carefully hand-select products based on strict purity standards, and only recommend products we feel meet this criteria. 100% PURE™ may earn a small commission for products purchased through affiliate links.
The information in this article is for educational use, and not intended to substitute professional medical advice, diagnosis, or treatment and should not be used as such.
Sign up to our email newsletter for more blog updates and exclusive discounts.
< Older Post | Newer Post >