How to Tackle Dry Patches
Dry patches on face and body: causes and effective fixes
Posted on November 16, 2021
Written by: 100% PURE ®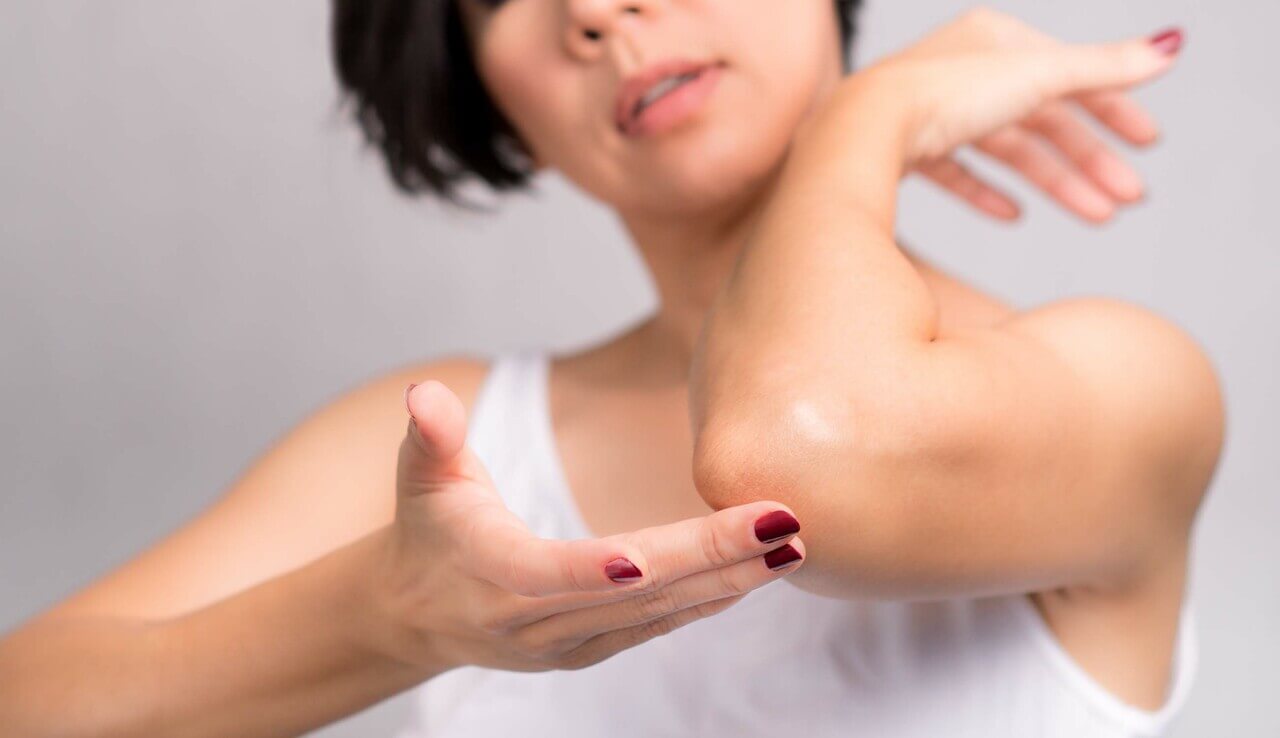 Snowflakes? Yes. Skin flakes? No. This winter is sure to be a doozy, and the super cold, dry air can be brutal on the skin. We often find dry patches on face skin as well as all over the body by the time winter gets in full swing. Let's get to the bottom of what causes dry patches and how to treat dry skin on each and every region of the body.
Causes of Dry Patches On the Face
Dry patches on face, scales, and flaky skin. There are actually different types of dry skin and different causes. When the skin is uncomfortably tight – and occasionally, this feeling can coincide with dehydration – we should take a look at our lifestyle and skin routine.
Dry skin can graduate into redness from dermatitis, rashes, or itching. Dry skin can escalate into ashy skin as well, where the skin takes on a white cast. Extreme cases of dry skin can lead to skin scaling and then flaking. It's important to get this type of inflammation looked at, as it can be the sign of something more challenging or serious.
What's the difference, and what causes dry patches on face skin? The first – and probably the most common – cause of dry patches on skin is an underlying skin condition.
Dry skin includes inflammatory responses like psoriasis and eczema, where the skin can develop dry, rough, scaled, and discolored patches anywhere on the body. An outbreak can range from mild to severe. New cases of these conditions can often be mistaken for ordinary dry patches on skin or an allergic reaction.
Fragrances, body products, detergents, and even jewelry can cause a flare-up of dermatitis and dry patches on skin. They can also cause dry patches on face, hands, and anywhere the allergen has come in contact with. While these conditions aren't contagious, they do often require discontinued exposure to the allergen and, in some cases, mild treatment, to restore the skin to normal.
Poor diet is an uncommon cause of dry skin, but it's certainly still possible, along with high stress, weather, smoking, and age. While some of those factors aren't preventable, that doesn't mean dry patches on skin aren't treatable.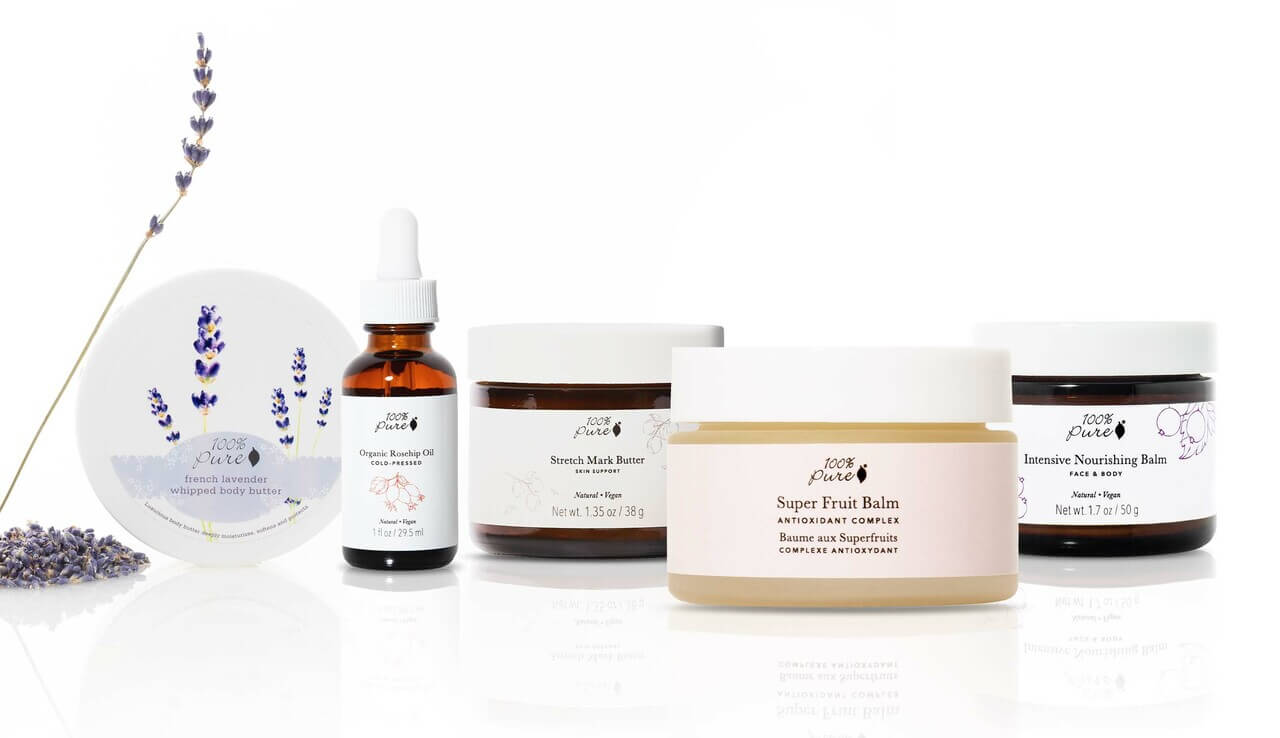 Newsletter
Subscribe
for more blog updates and exclusive discounts
Dry Patches On the Body
Like we mentioned, the cold, dry air can do a number on the skin. Practicing cold weather skin care is a must. That includes doing a few key things:
#1: The body wash we use can actually help or hurt our dry patches on skin. We want a creamy, rich wash that conditions as it cleanses for the best results when fighting dry skin.
#2: Exfoliating dry skin might sound scary, but we promise the buzzy feeling of a methodic fine scrub on dry skin feels almost hypnotic. That combined with a nourishing, moisturizing massage finish literally has our skin glowing. A Whipped Body Butter with layered oils and hydration will sink into the skin and provide a glow but not leave a greasy film behind.
#3: Protecting the skin from the elements will help to prevent the skin from drying out and chapping up.
#4: Sensitive skin? Instead of a richer butter, go for a delicately formulated Stretch Mark Butter. It features 4 simple, clean ingredients and can literally make dry patches on skin a thing of the past.
Dry Patches On Face
The face is the last place we want to see and feel dry patches. Dry patches on face are always on display and there's no way to protect our faces from harsh weather. That can make us that much more self-conscious. Luckily, there's a way to fight dry patches on face skin.
First, we ensure we're drinking enough water. No skin care can compensate for dehydration. After that, we focus on richer products with humectant qualities to draw in extended hydration and seal that moisture in.
A nourishing choice for dry patches on face is our Super Fruit Balm. The trifecta of avocado, shea, and candelilla make for a creamy, melty base that glides over the skin. Then, there are antioxidant oils like acai and blueberry doing real work to balance, instill glow, and heal.
If you prefer to use a balm like this in the evening, adding a calming, more hydrating serum into your daytime skin care regimen is a great supplement. We love the Rose Hyaluronic Acid Serum for this. The rose cools irritation and the hyaluronic acid helps to keep the skin hydrated.
Dry Patches On Scalp
Many of us that color and heat style our hair are no strangers to dry scalp. Whether occasional or chronic, that itching and flaking can be embarrassing. Rather than let the harsh winter weather make it even worse, we've done something about the dry patches on the scalp with a soothing, rich, silky oil.
Organic Rosehip Oil is a classic ingredient in skin care, but a powerhouse on its own. Hydrating, calming, lightweight, and toning, this oil clings to dry patches to almost eat away the dryness and irritation until a happy, balanced scalp is all that's left.
Dry Patches On Feet and Heels
Winter nights indoors make for the perfect DIY spa nights. Dry patches on the feet or heels often come from wearing a certain type of shoes or even walking barefoot. We want to restore the softness to that area of the skin with an Intensive Nourishing Balm. Incredibly rich with avocado, almond, and a medley of therapeutic essential oils, this creamy balm makes the perfect foot mask to hydrate and heal dry skin.
We carefully hand-select products based on strict purity standards, and only recommend products we feel meet this criteria. 100% PURE™ may earn a small commission for products purchased through affiliate links.
The information in this article is for educational use, and not intended to substitute professional medical advice, diagnosis, or treatment and should not be used as such.
Sign up to our email newsletter for more blog updates and exclusive discounts.
< Older Post | Newer Post >