Nourishing At-Home Hair Treatments
Natural, moisturizing DIY hair treatments for every hair type
Posted on November 11, 2021
Written by: 100% PURE ®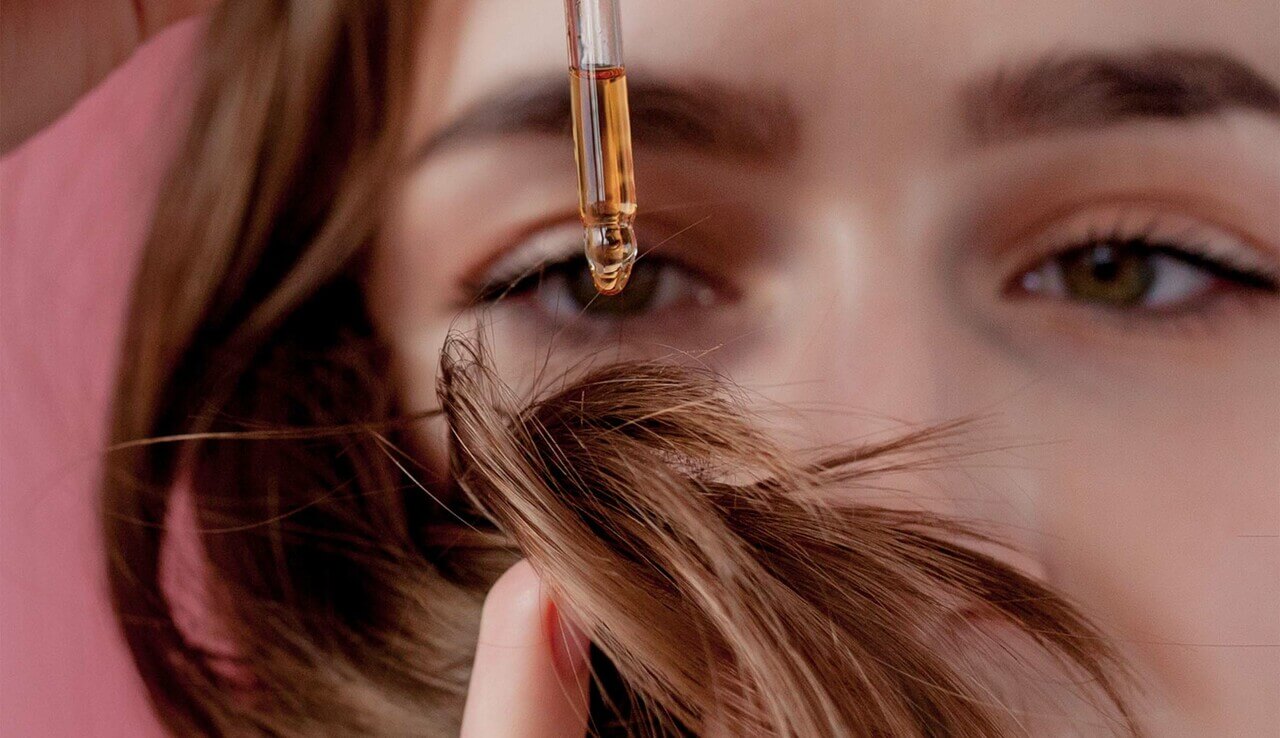 We're not still assuming that our shampoo and conditioner will do all the work, right? While clean hair is the foundation of healthy hair, there's much more to hair care than cleanliness. Our hair is exposed to styling products and techniques that don't always foster moisture, health, or growth. Providing some repair and support to our strands with hair treatments will allow our hair to truly thrive.
Hair treatments custom-made for each hair type shield the hair from the tumultuous loss and regain of hydration that it goes through during a typical wash and dry cycle. The oil seals the hair and sinks into the shaft to provide essential nutrients that repair strength, elasticity, and shine.
It is easy to DIY hair treatments for our specific hair type (find yours here) with key oils and basic household ingredients like those listed below. We always recommend a single oil and a liquid or emulsifier agent for any DIY hair treatment recipe.
Here are a few vegan ingredients for hair treatments to consider:
Olive oil: deeply moisturizing and nutrient-rich

Rice water: softening, balancing, and adds shine

Apple cider vinegar: cleanses and balances scalp

Avocado: provides moisture and enhances smoothness

Beer: refreshes scalp, removes buildup, improves volume

Bananas: protective and softening

Coconut Yogurt: hydrating and smoothing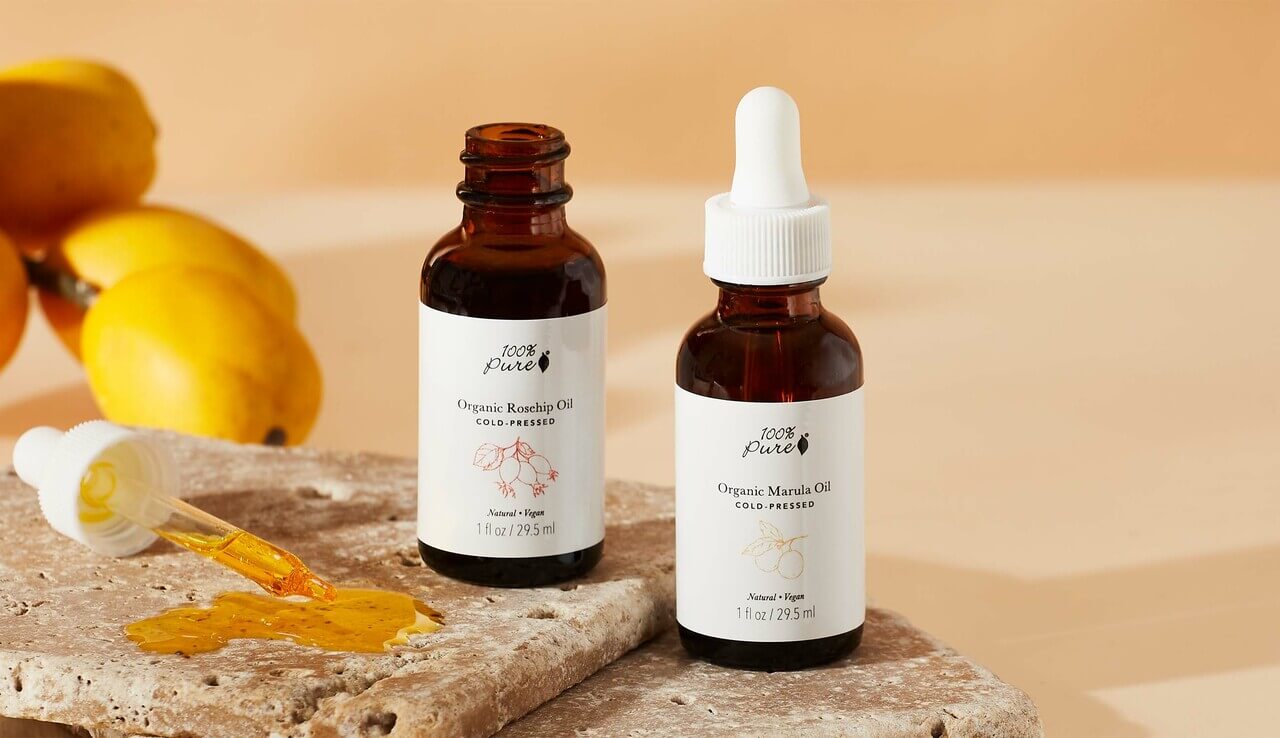 10 Most Nourishing and Natural Home Hair Treatments
Together with some of our pantry staples above, these oils represent some of the most nutritious and reparative options of hair treatments for healthy hair.
#1: Marula Oil
Derived from the fruit and seeds of the sub-Saharan marula tree, marula oil is softly fragrant, easily absorbed, and antimicrobial. A non-greasy hair oil that doesn't weigh the hair down or feel greasy, this can be used often – even daily! – from the roots to the ends.
One of the best oils for hair, Marula is extremely moisturizing and softening. It contains antioxidants and fatty acids to nourish the hair. This can be used on all hair types but works best on textured hair (types 3 and 4), dehydrated, frizzy, and damaged hair.
#2: Rosehip Oil
Usually pressed from the fruit and seeds of the exotic Chilean varietal rose bushes, rosehip oil works great for hair treatments because of its healing properties and natural support for hair growth. Rosehip contains nutrients such as fatty acids and vitamins A and C that are known to combat hair loss and strengthen the hair. Another lightweight, widely beneficial hair oil, this lovely stuff is good for all hair types. It especially benefits curls or texture.
#3: Argan Oil
We get to enjoy the luxurious feel of deeply nutritious Moroccan-native argan oil as probably the best oil for hair that's types 2-4 thick, textured, and in need of moisture. We find that a reserved amount of argan oil can be used on fine hair as well. That's because this lush, vitamin E-rich oil is deeply reparative for damaged hair and split ends. Antioxidant-rich argan oil strengthens the hair and hair's elasticity, resulting in healthier, shinier hair.
Newsletter
Subscribe
for more blog updates and exclusive discounts
#4: Coconut Oil
Non-comedogenic, antibacterial, creamy coconut oil is a crowd favorite best oil for hair that works on all hair types. It can be used as often as daily. One of the best oils for moisturizing and healing the scalp, coconut oil also helps to restore hair strength and promote hair growth. Natural UV-shielding properties help with environmental protection and color preservation. Regular use can lead to softer, shinier strands.
#5: Castor Seed Oil
For those of us struggling with a dry scalp, here's our answer. Castor seed oil comes from the beans of the west Indian castor plant, which is a small tree with slender, extended reddish leaves. Anti-inflammatory and conditioning, this oil works great for any hair type, but is excellent at boosting scalp health. Known to promote growth, this dense oil is best occasionally applied on the scalp, or for textured hair types struggling with frizz or dryness.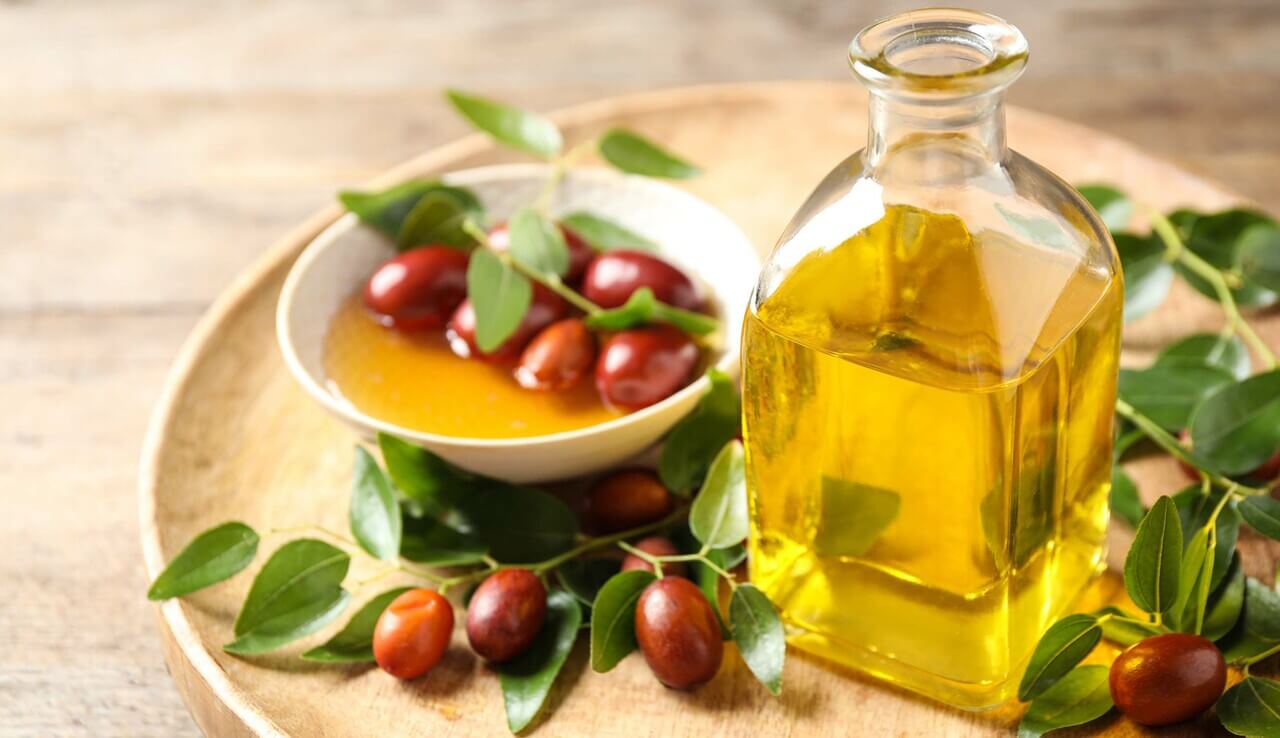 #6: Jojoba Oil
Found in the seeds of this shrub, jojoba is actually native to North America. A silky, non-comedogenic oil, jojoba is on our best oil for hair list because it works beautifully to hydrate and strengthen every hair type, length, and texture. While it can be great for healing a dry or inflamed scalp, it makes a perfect go-to hair oil for regular and frequent use thanks to high concentrations of zinc, and vitamins A, B, C, and E.
#7: Jamaican Black Castor Oil
For all thick hair types in need of moisture and repair, this is quite possibly the best oil for hair yet. Anti-inflammatory and very moisturizing, this oil helps to heal the scalp, seal the ends, and protect from damage. Very strengthening, this honey-textured oil can be used regularly. However, it's too thick and rich to be used frequently.
#8: Shea Butter
Super reparative, softening shea butter hails from West and East Africa, including regions of Senegal and Uganda. Despite the silky feel of this butter, it is quite light. That makes it perfect for regular hair treatment application on most hair types.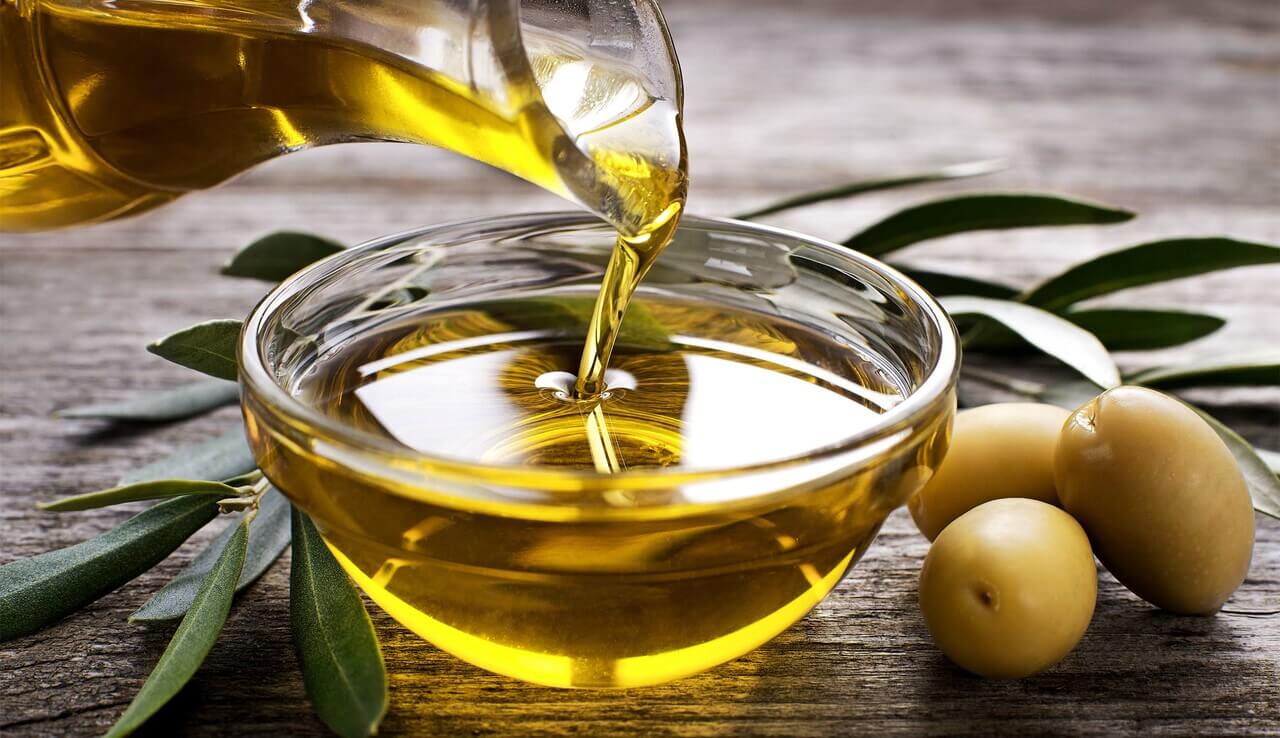 #9: Olive Oil
This makes for a beautiful deep conditioner because olive oil is high in vitamin E. It also works well to seal the hair shaft, resulting in smoother and shinier-looking and feeling hair. Olive oil is not ideal for hair types 1 and 2, as it works best on thicker manes for deeply penetrating restorative moisture.
#10: Babassu Oil
Now we can bring the vacation to our hair with this palm tree-derived oil. Drawn from the seeds of the tree, this is another non-comedogenic tropical oil that adds shine and protection to the hair. This oil is unique because it behaves similarly to a humectant, as it preserves the hair's moisture and helps retain it. That makes this oil perfect for any hair type.
We carefully hand-select products based on strict purity standards, and only recommend products we feel meet this criteria. 100% PURE™ may earn a small commission for products purchased through affiliate links.
The information in this article is for educational use, and not intended to substitute professional medical advice, diagnosis, or treatment and should not be used as such.
Sign up to our email newsletter for more blog updates and exclusive discounts.
< Older Post | Newer Post >