The 12 Best Paraben-Free Shampoos to Try in 2021
Don't sacrifice your hair or health while these clean formulas exist!
Posted on January 28, 2021
Written by: 100% PURE ®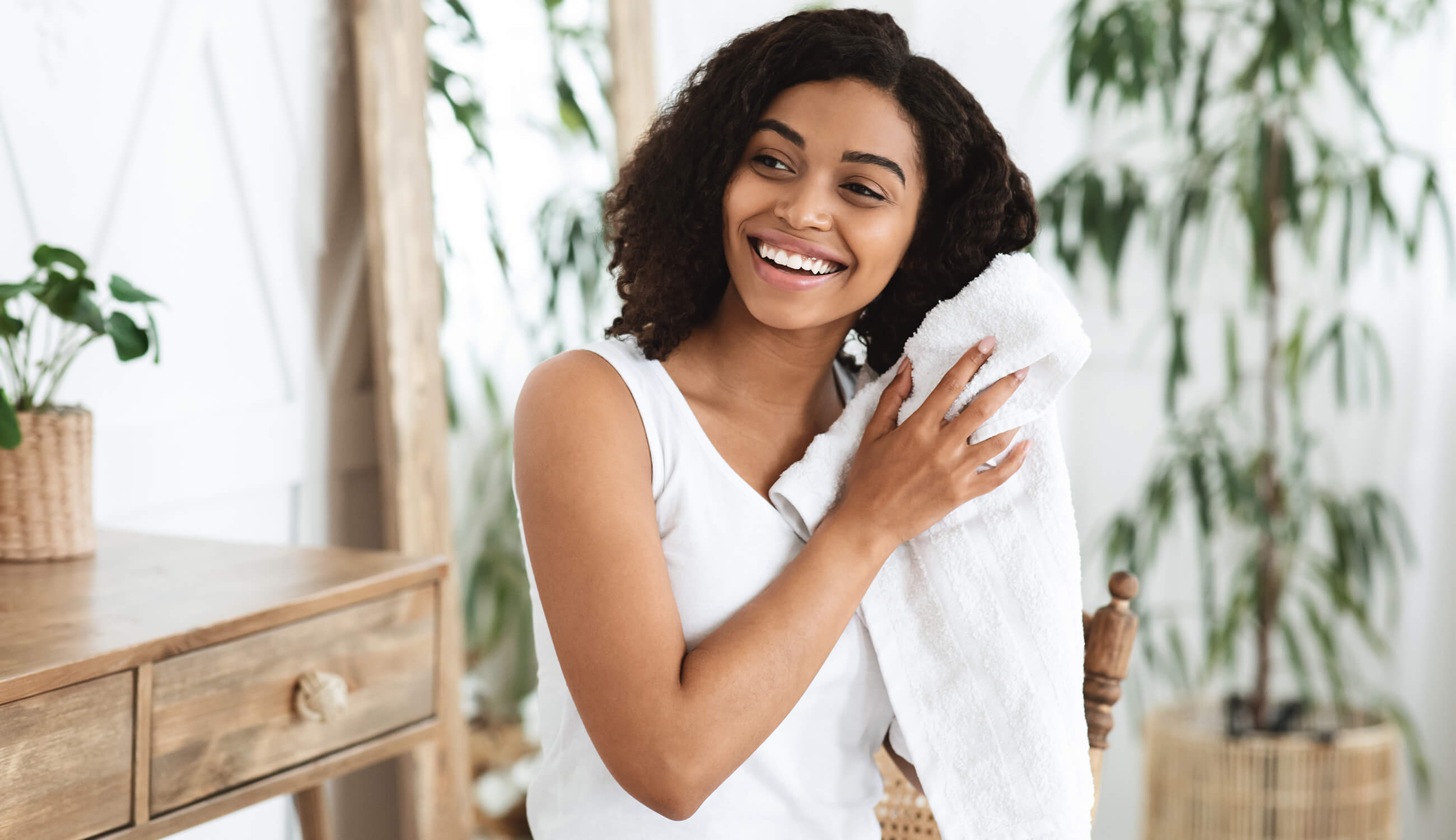 Regardless of what's going on in the world, our hair care regimen is sacred. While we may have trouble forgetting the exact day of the week, consistent hair washing is still high on our list of priorities. But could we be doing more harm than good if we're not using paraben-free shampoo?
The importance of paraben-free shampoo isn't just relevant to those of us with heat or color damage – it's integral to healthy hair overall. Keep reading for our insider's list of the healthiest hair shampoos on the market, and deserve a spot in your shower in 2021.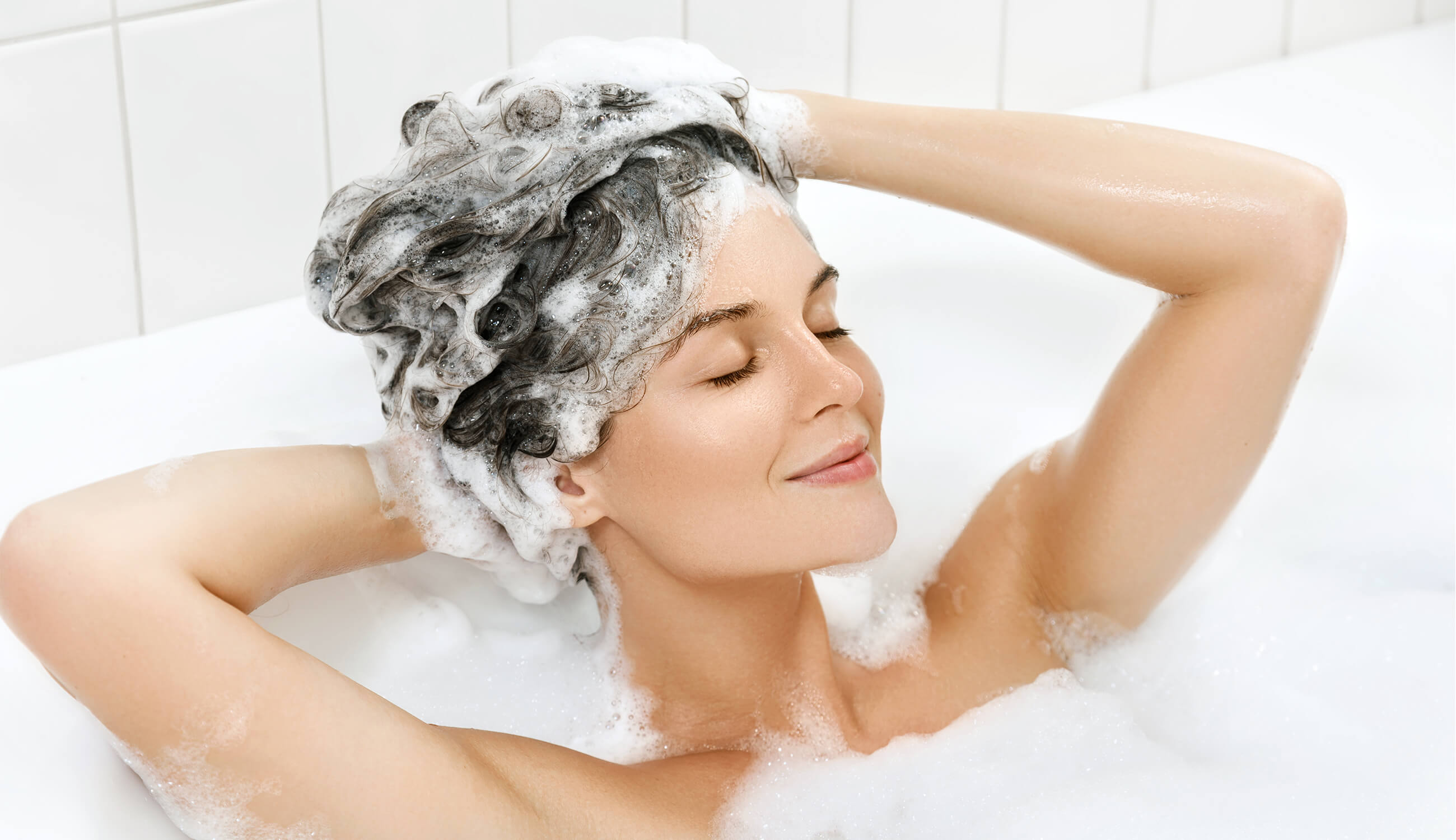 The Importance of Paraben-Free Shampoo
Let's rewind a bit: what's the deal with parabens? Originally, parabens were included in cosmetics as a preservative to help prevent the growth of bacteria. Sounds helpful, right? If that's all they were known for, we wouldn't mind them so much. However with time and research, we found that parabens aren't so innocent.
In addition to their potential for skin irritation, many parabens are also hormone disruptors. This means that they can mimic our own hormones in the body. Parabens can increase hormones, eliminate them altogether, or mislead our bodies into a disruptive inflammatory response. This dangerous side effect is why paraben exposure has been linked to certain cancers.
Since our bodies absorb so much of what we put on (and in) them, we compiled a list of clean and paraben-free shampoos. These formulas are beneficial for your hair, and don't require any sacrifices from your health!
Our Favorite Paraben-Free Hair Care
With twelve luxurious options, there's something for every hair type, texture, color, and length on our list. Enjoy!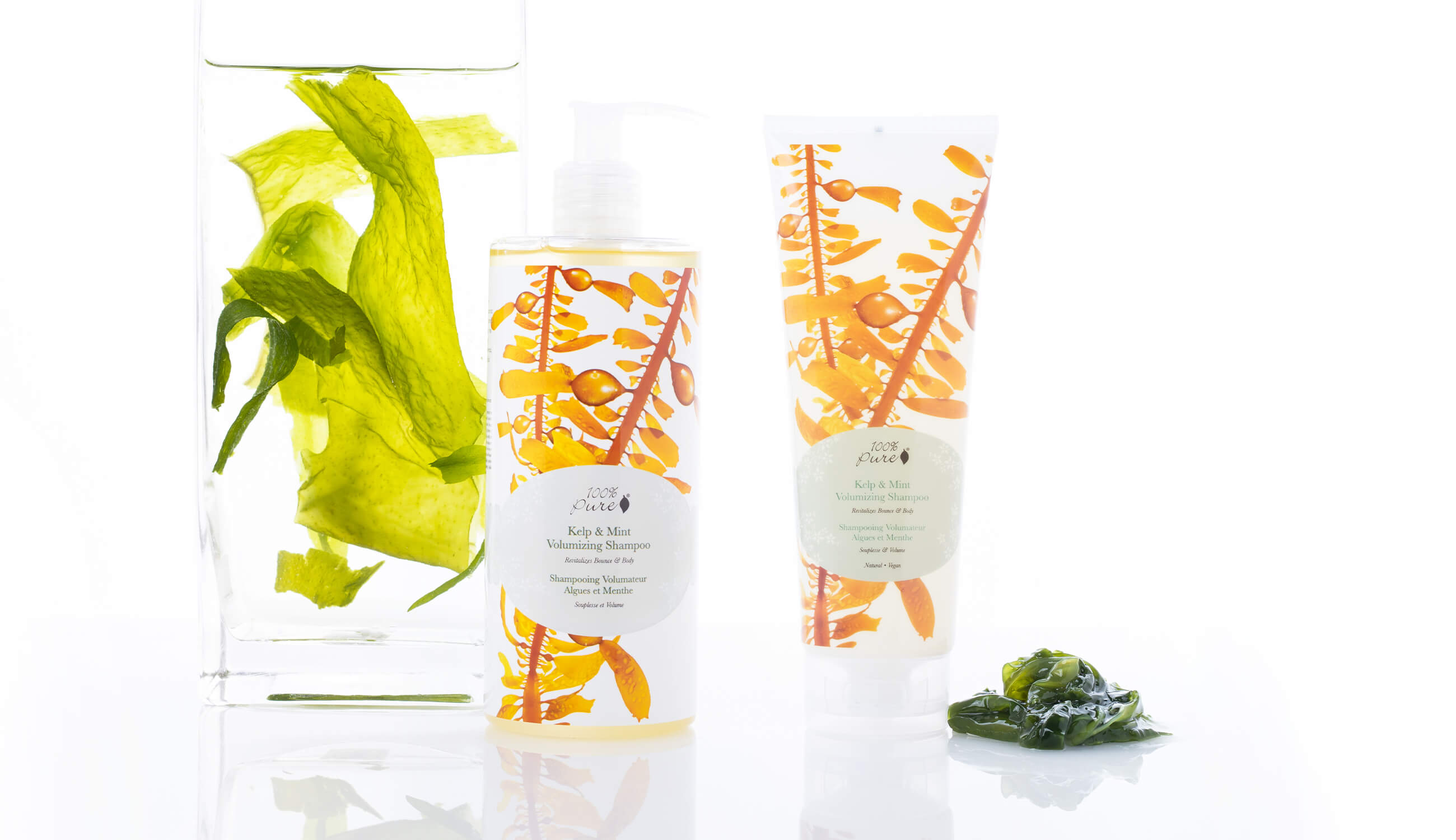 #1: Kelp & Mint Volumizing Shampoo
Lovers of morning showers, rejoice! This invigorating, paraben-free shampoo has just the zing we need to start our day. A great option for fine hair, French sea salt and sea kelp in this formula are a seriously dynamic duo. They deliver essential minerals for hair strengthening benefits, plus extra volume and lift at the root.
Our favorite thing about this shampoo is the way stimulating peppermint cools and soothes the scalp. Not only does this vibrant herb feel amazing, but it also helps balance scalp pH while gently stimulating hair growth. Vitamin E and a touch of coconut oil round out the formula to restore healthy moisture and hydration levels.
#2: Ow Haircare Moondust Unscented Hair Wash
With a name like "moondust", this powder hair wash was basically a shoe-in favorite. Hydrating aloe vera makes it a top choice for curly and fine hair types, which can't handle a ton of weight. Rice protein builds shine and volume, while gentle coconut-based cleansing agents replace your average damaging synthetics.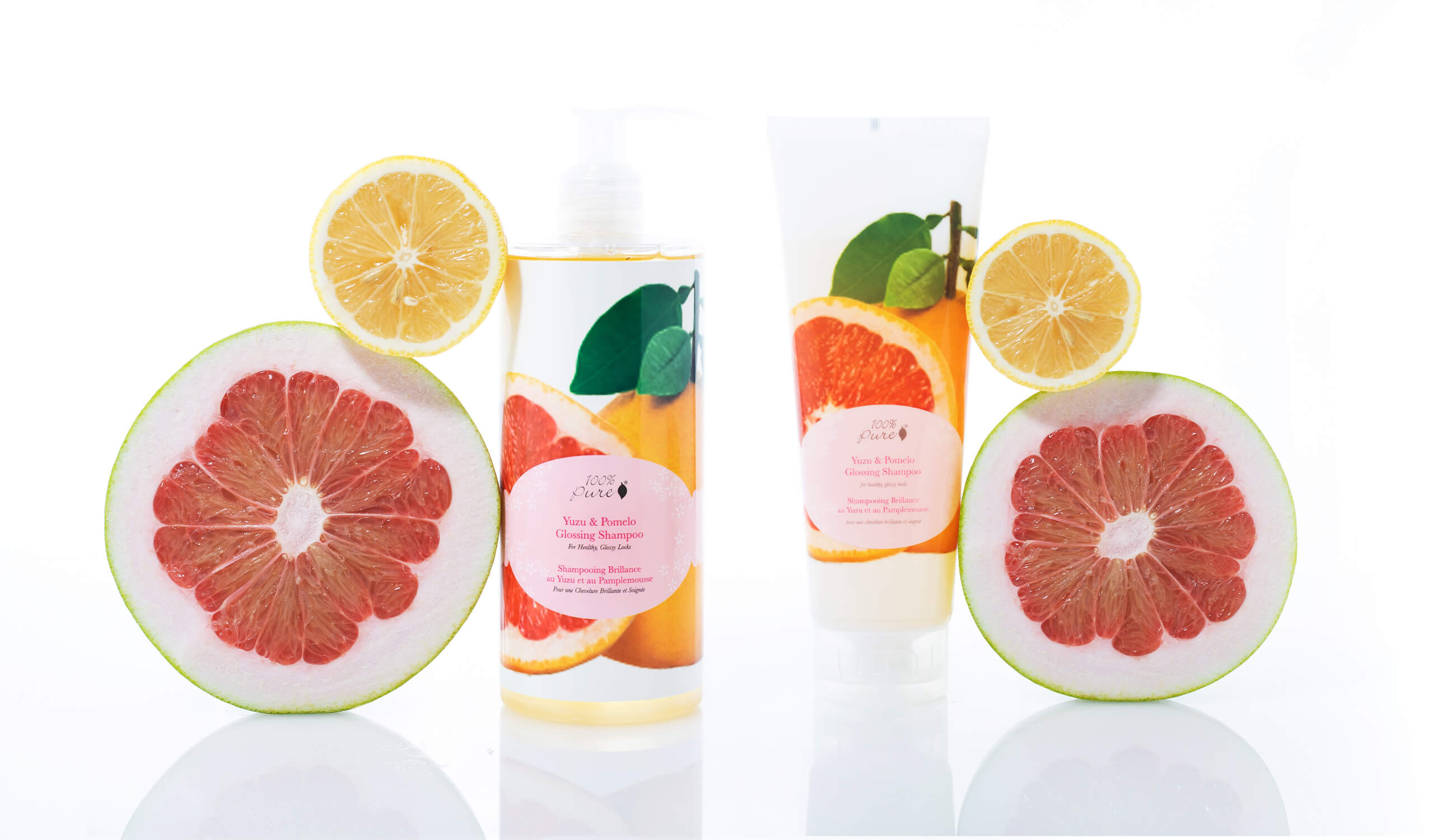 #3: Yuzu & Pomelo Glossing Shampoo
Close your eyes and imagine a warm citrus mist sweeping over you, uplifting senses as you steam in a relaxing spa shower. We can't promise this illusion will leave the bathroom, but the therapeutic quality of the ingredients in this shampoo are sure to have a lasting effect.
This paraben-free shampoo utilizes natural yuzu fruit to restore shine and vibrancy, enlivening dull strands. A hydrating aloe base, mineral-rich sea kelp, and restorative vitamin E give hair a much-needed boost for unstoppable shine and strength.
#4: Grow More Shampoo
One thing they can't give us at the salon is naturally longer hair, but finding the right shampoo can help. Whether we're growing out quarantine bangs, 2019 color damage, or just want a new 'do, the biotin and vitamin B3 in this paraben-free shampoo are seriously transformative.
Vitamin B3, also known as niacin, helps achieve more luscious hair by improving circulation in the scalp. Biotin stimulates keratin to increase growth and thickness.
Craving a boost? Caffeine and green coffee extract are included in this formula because they inhibit hair loss. Accompanied by calming, strengthening, and growth-enhancing lavender and ginseng, we can predict a full head of shiny, clarified hair with regular use.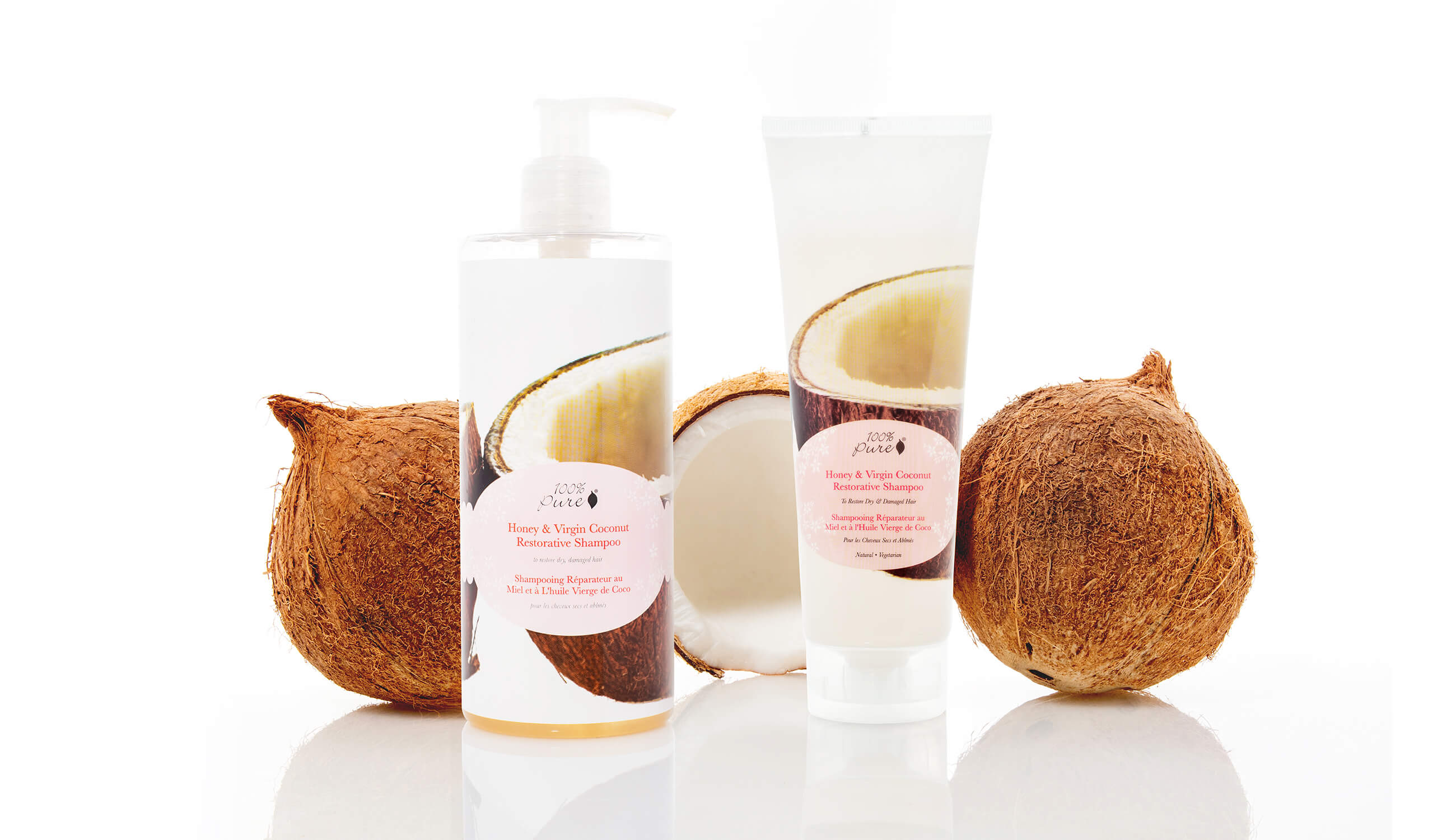 #5: Honey & Virgin Coconut Shampoo
The alluring blend of honey and coconut transports us to the tropics with this rich – yet lightweight – conditioning shampoo formula. Arguably two of the most beneficial ingredients in cosmetics, honey and rose water treat active scalp irritation while hydrating the hair and locking in moisture.
Added to the formula are green tea for preventing loss and supporting growth. A blend of rosemary and thyme balance the scalp, while coconut oil restores much-needed moisture and elasticity to dry or brittle hair.
#6: Abhati Suisse Shampoo Bar
It's only natural that a shampoo bar should make our list, since they're arguably the most eco-friendly option available. And with four different options, Abhati Suisse offers a formula for every hair type. Notable ingredients include coconut oil, hemp seeds, and gardenia for a natural fragrance that's also working to deliver shinier, healthier hair.
#7: Moisture Drench Shampoo
Cruelty-free, vegan, and deeply moisturizing, this lovely little paraben-free shampoo hydrates and conditions in one step. Our favorite base of calming, hydrating rose water and aloe meet with cucumber and chamomile to soothe the scalp. Orange fiber and horsetail reduce damage and deliver extra strength.
A major player in this formula is argan oil. Some of the benefits include eliminating frizz, enhancing shine, deeply conditioning, and repairing breakage. With growth-improving biotin and plumping seaweed collagen, ingredients in this unstoppable formula make it hard to beat.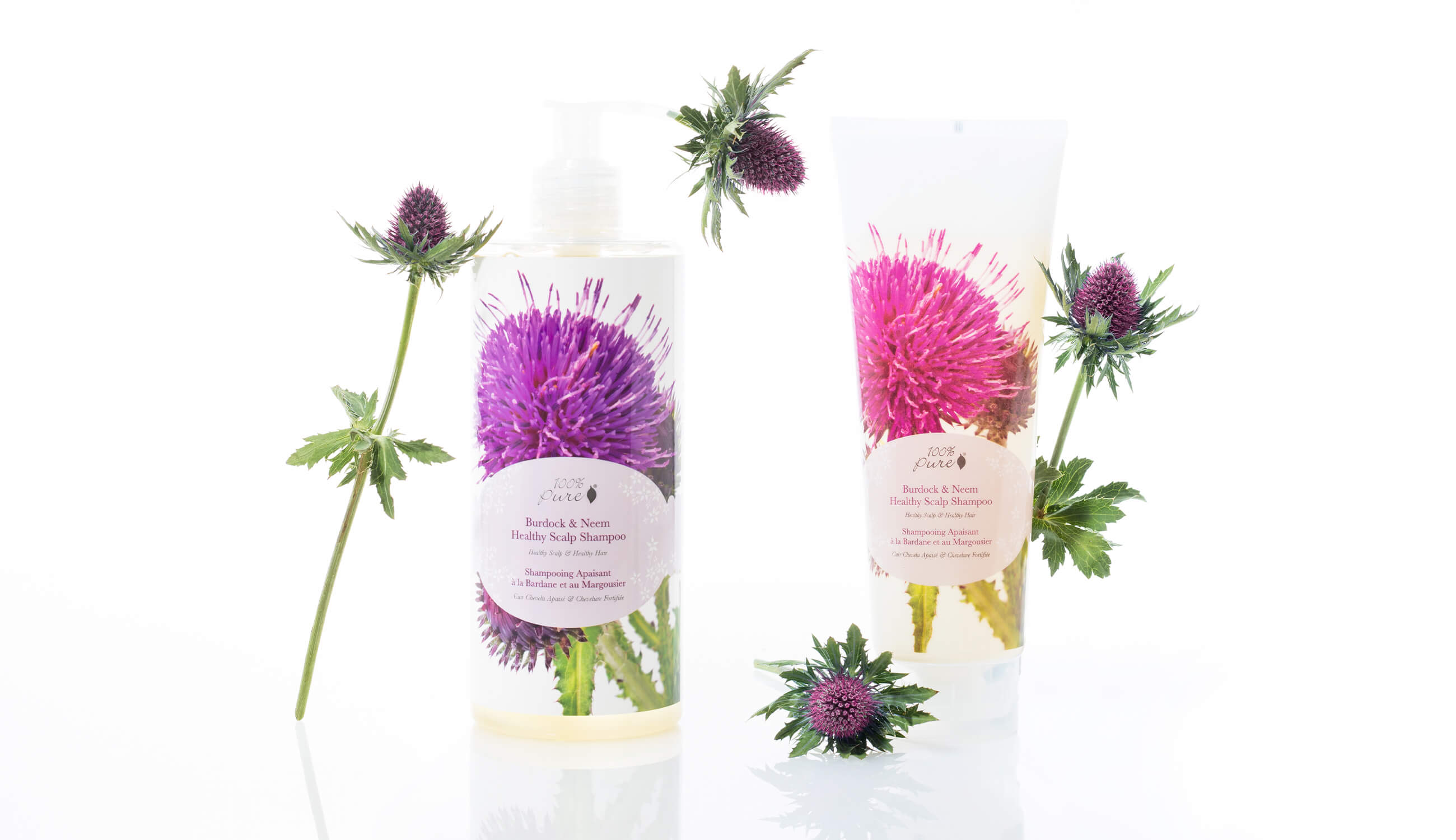 #8: Burdock & Neem Healthy Scalp Shampoo
This vegan, paraben-free shampoo makes dry and itchy scalps a thing of the past. Nettle and neem, along with help from mint, thyme, and burdock root, work together to soothe and purify the scalp. Loaded with vitamin A and amino acids, to treat scalp irritation and help seal the hair shaft. That means reduced itching, flaking, and dandruff and shinier locks.
#9: Grown Alchemist Nourishing Shampoo
We adore the abundance of nutrients in this nurturing blend. It includes vitamin E for conditioning and shine, rose oil for scalp health, and black pepper to fight breakage. Chamomile soothes sensitive scalps, while micro wheat proteins restore strength to your strands. Improvements in strength and shine are palpable, and as irresistible as this shampoo's seductive scent.
#10: Abhati Suisse Yamuna Nourishing Shampoo
Abhati makes the list again with this paraben-free shampoo that's safe for color-treated hair. Conditioning neem along with restorative edelweiss and super nutrient-rich moringa transform dry, brittle and damaged hair into a conditioned, soft, and shining crown.
#11: Josh Rosebrook Nourish Shampoo
Normal and dry scalps will appreciate this cool drink of water for silkier strands. The first superstar is Himalayan Wild Cherry Oil, which infuses hair with shine-boosting omegas. Lightweight moisturizers like aloe vera, coconut, and jojoba sink right in to restore moisture loss and seal the hair follicle. A lovely blend of herbs and florals condition the scalp for lasting improvement.
#12: La Tierra Sagrada Shampoo
Just as smoothly as its name rolls off the tongue, this paraben-free shampoo was designed to effortlessly transform hair. Radish root, horsetail, and hydrolyzed quinoa plump and strengthen strands. Palo santo and bergamot bring a smokey, sultry scent to hair. Babassu and vitamin E restore shine and elasticity. Ultimately, this shampoo is perfect for a non-stripping daily cleanse yet leaves a lasting impression.
Is living clean important to you? Learn how to go paraben-free with your beauty routine, and keep toxic ingredients out of your products!
We carefully hand-select products based on strict purity standards, and only recommend products we feel meet this criteria. 100% PURE™ may earn a small commission for products purchased through affiliate links.
The information in this article is for educational use, and not intended to substitute professional medical advice, diagnosis, or treatment and should not be used as such.
Sign up to our email newsletter for more blog updates and exclusive discounts.
< Older Post | Newer Post >