Your Valentine's Day Gift Guide
The best clean beauty gifts for self-love, and why we love them
Posted on January 27, 2021
Written by: 100% PURE ®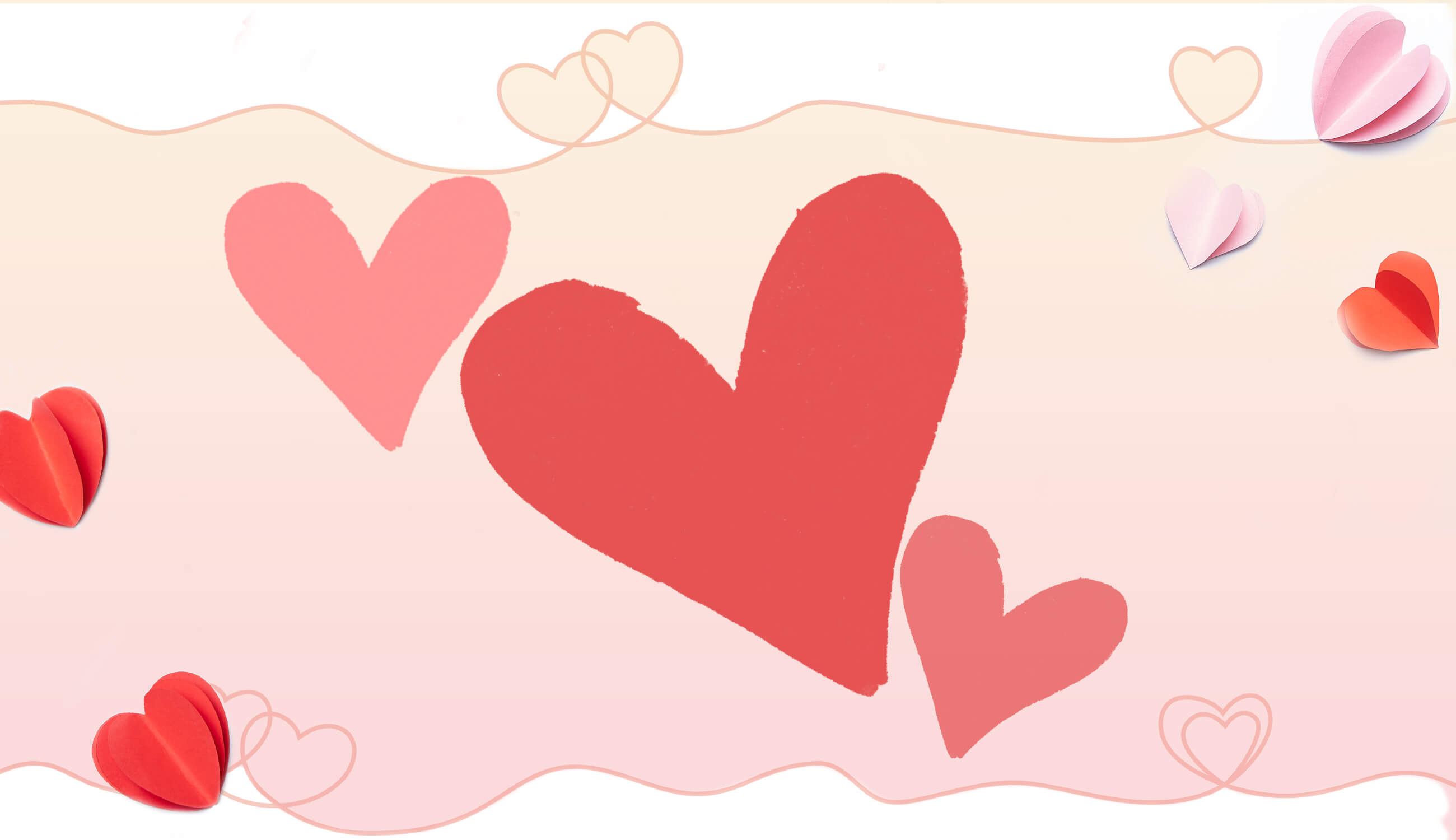 Looking for love in all the wrong places? Start with something pure, something good for you, and something that makes you feel pampered like a princess. We're talking about clean beauty gift sets, of course – and we've got a bouquet of beauties for yourself or someone you love.
These discounted gift sets feature some of our best-selling products, in curated combinations sure to please anyone on your Valentine's list.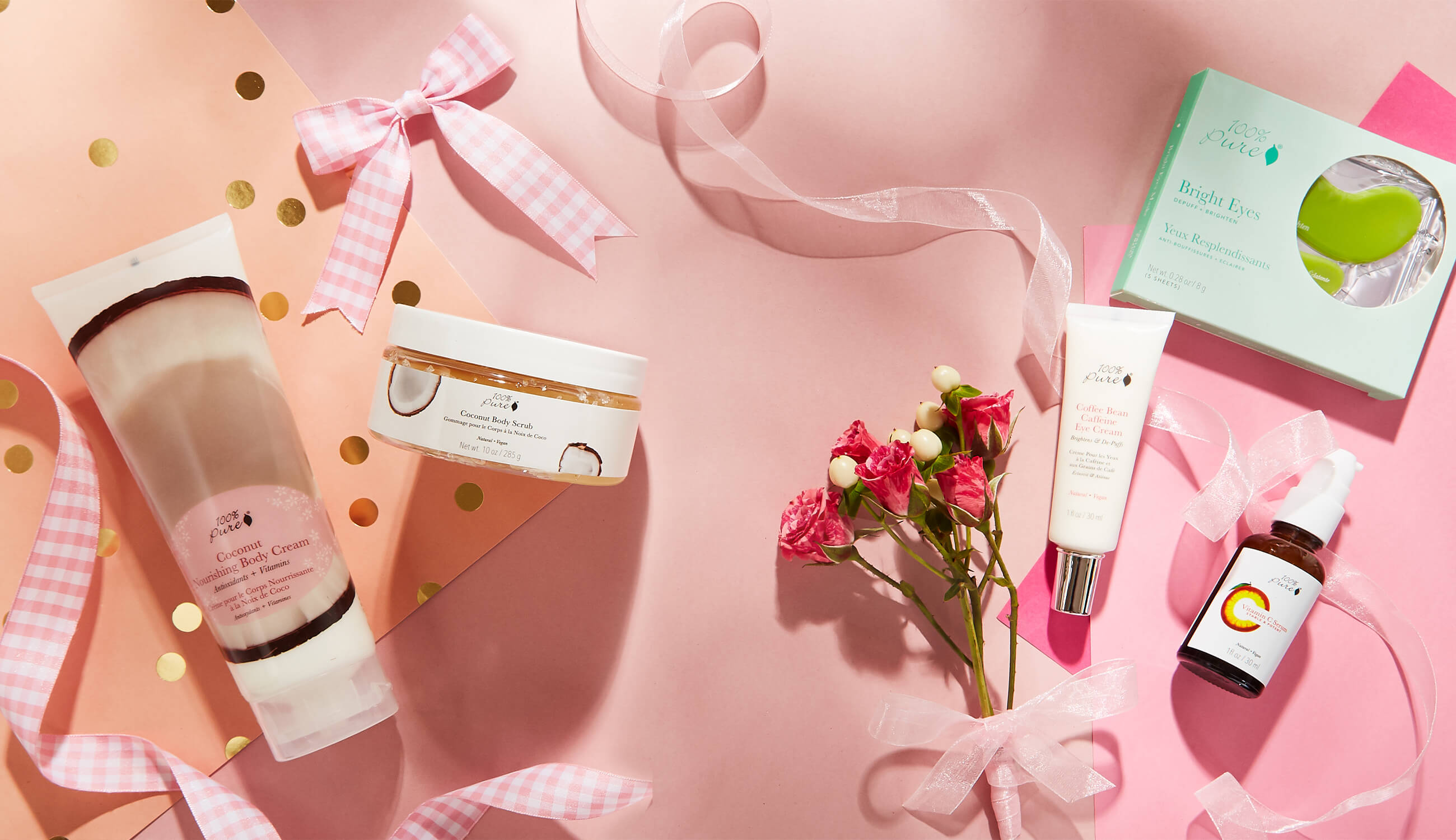 6 Valentine's Day Gift Sets
Includes:
Intensive Nourishing Balm
Intensive Nourishing Facial Oil

What It Is:
Daily nourishment for any skin type. Featuring antioxidant-rich grapeseed oil, deep moisture from avocado oil, and skin-softening vitamin E.
Why We Love It:
What's not to love about versatile skin care for pretty much any skin type? Especially during winter, when skin takes a beating from cold temps, low humidity, and indoor heaters. This duo features a non-comedogenic facial oil that can be worn day and night, and packs a bunch with powerful antioxidants.
The balm included in this set is designed to tackle pretty much any stubborn dry patch you can imagine. Dry, rough knees and elbows from crawling around after your toddler? How about eczema flare-ups on your ankles? Need help smoothing flakey skin on your forehead or chin? This balm does it all!
Includes:
Coconut Nourishing Body Cream
Coconut Body Scrub

What It Is:
Decadent body care duo designed to smooth and polish the skin, while deeply moisturizing with rich oils and the tropical scent of coconut.
Why We Love It:
Remember those grand travel plans we had for 2020? This body care duo makes you feel like you're lying in a spa tent on a warm sandy beach. Imagine kissing bumps and flakes goodbye, as an esthetician in white linen exfoliates and moisturizes your skin. If you want to get as close as possible to that dream without hopping on a plane to Bermuda, snag this gift set.
Includes:
Cherry Lip Balm
Organic Mint Lip Balm
Lysine & Herbs Lip Balm
What It Is:
Versatile lip-loving trio designed to tackle chapped lips, cold sores, and daily moisture levels. Featuring nourishing vitamin E, coconut oil, and healing herbs.
Why We Love It:
Who doesn't love a lip balm? This gift set gives you three options for lip-smoothing, depending on your mood (or what your lips need at the moment). While every one of them will deliver undeniable moisture benefits for lips, each formula will have a different set of benefits:
Cherry Lip Balm is your daily go-to, made with calming calendula, rich coconut oil, and food-grade cherry flavor.

Organic Mint Lip Balm refreshes lips with silky sunflower seed oil and peppermint, which is the perfect finishing touch after brushing teeth for the ultimate minty kiss.

Lysine & Herbs Lip Balm keeps lips healthy and comfortable, with potent herbal remedies for treating cold sores and chapped lips.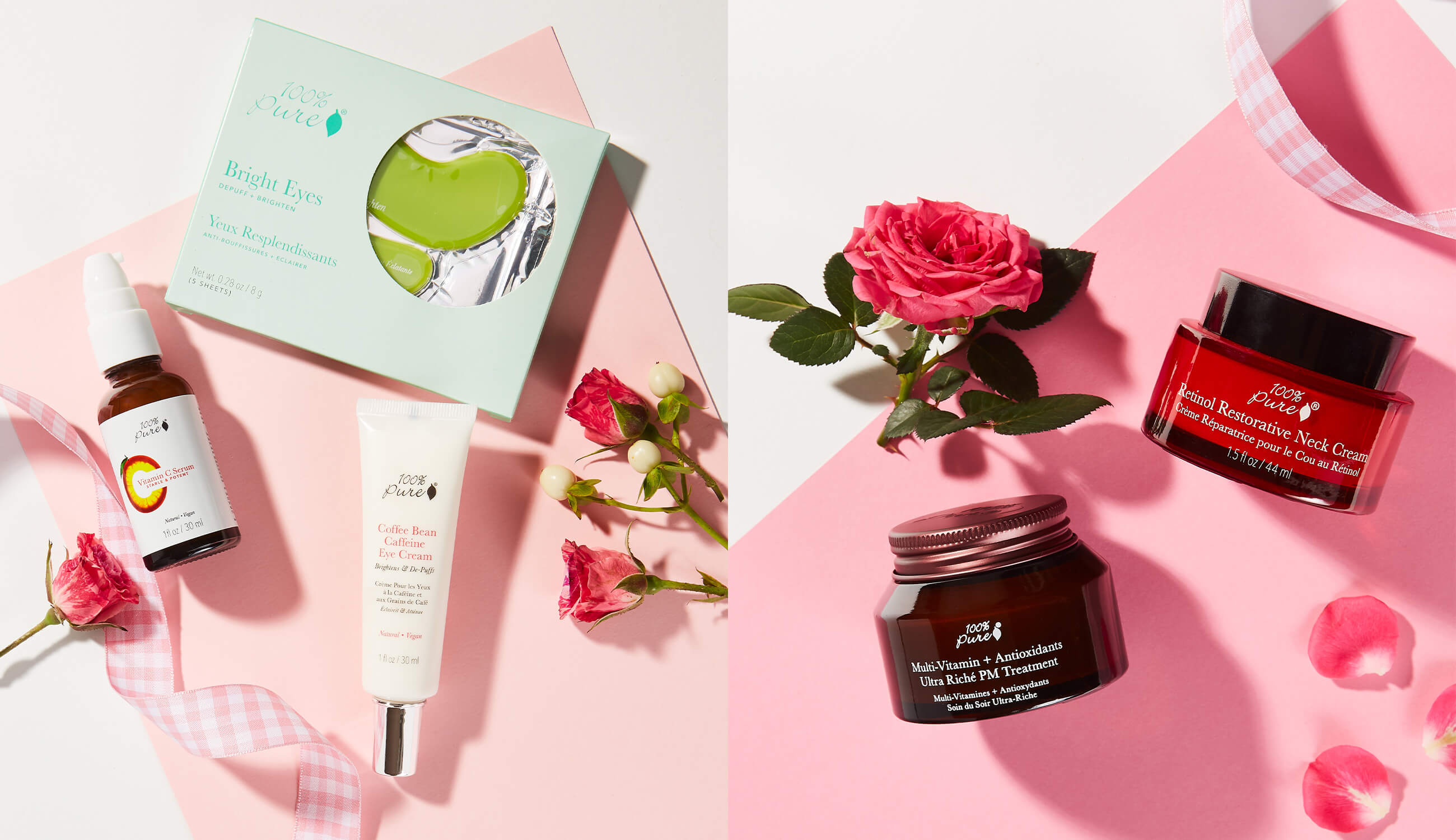 Includes:
Bright Eyes Mask (5PK)
Coffee Bean Caffeine Eye Cream
Vitamin C Serum
What It Is:
The perfect daily trio for supple, glowy skin. Vitamin C promotes healthy collagen levels, while 3 types of caffeine awaken and rejuvenate the skin and eyes.
Why We Love It:
We may not be doing the whole 'get up and go' thing like we used to, especially if the only place we're going is our couch. But to get up and glow? Now that's something we can get behind, even in the middle of pandemic isolation!
This skin care gift set is made with potent vitamins, stimulating caffeine, and natural acids. It's designed to rejuvenate your complexion without the use of harsh chemicals or bleaching agents. So if you've been spending too much time indoors (looking at myself) or are just feeling a bit more lackluster than usual, use this trio to restore that glow we all know you've got.
Includes:
Dark Spot Remover
Vitamin C Mask
Konjac Sponge
What It Is:
Kiss dark spots goodbye with naturally brightening ingredients like sake, lime, and vitamin C, aided by a gently exfoliating konjac sponge.
Why We Love It:
Has maskne left behind some unwelcome guests? Dark spots and acne scars can feel impossible to kick, but with this gift set you stand a fighting chance. It's loaded with brightening fruit acids, and gentle exfoliators that won't dry out your skin.
The Dark Spot Remover serum has been our BFF through the past year, with hand acne and maskne becoming the new 'thing' we never signed up for. You can apply this as a spot treatment after using the powerhouse Vitamin C Mask – a mask loaded with a whopping 50% vitamin C. Joined by an ultra gentle and detoxifying konjac sponge, this skin care trio just sent dark spots running for the hills.
Includes:
Retinol Restorative Neck Cream
Multi-Vitamin Ultra Riché PM Treatment

What It Is:
Seriously nourishing nighttime treatments designed to target fine lines and signs of aging in vulnerable areas: the face, neck, and décolleté.
Why We Love It:
If the word "riché" didn't give it away, you should know that this gift set is the ultimate bedmate for luxurious skin. Our best-selling Multi-Vitamin cream is a heavy hitter when it comes to replenishing moisture, neutralizing daytime free radical damage, and wearing down fine lines and wrinkles.
The Retinol Restorative Overnight Balm is guaranteed to leave skin feeling baby-soft in the morning, and its light jasmine fragrance is (literally) the stuff that dreams are made of. Applying this balm at bedtime feels like true intention, committing yourself to self care while taking the time to cover your pillowcase with a towel – which is a must!
Love your skin? Keep up to date with articles on the best ingredients for a healthy complexion, how to adopt clean habits, and simple skin care tips to a more radiant you.
We carefully hand-select products based on strict purity standards, and only recommend products we feel meet this criteria. 100% PURE™ may earn a small commission for products purchased through affiliate links.
The information in this article is for educational use, and not intended to substitute professional medical advice, diagnosis, or treatment and should not be used as such.
Sign up to our email newsletter for more blog updates and exclusive discounts.
< Older Post | Newer Post >