Everything you need to know about hair oil, including how to apply it
Posted on August 18, 2021
Written by: 100% PURE ®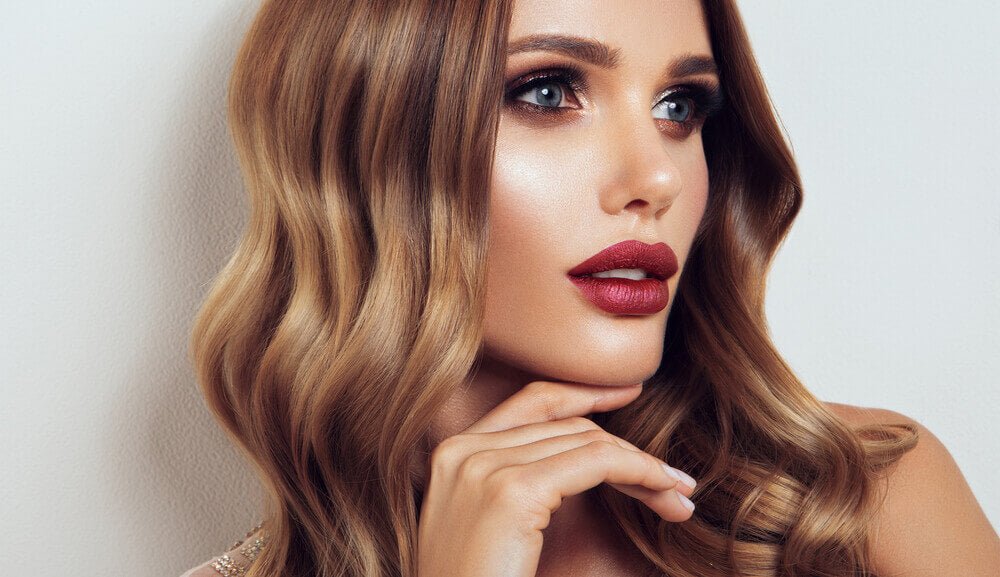 Heard of hair oil, but not quite sure how to use it? Finding the right elixir can be a slippery slope; it should leave locks weightless and shiny, not downright oily.
While all hair types can benefit from using a hair oil, the catch is finding a quality one that works best for your strands. Follow along to get the lowdown on hair oil, and learn how to use it for ultra shiny hair.
The Benefits of Using Hair Oil
Similar to the needs of our skin, we need oil to have healthy, strong strands. Oil lubricates the outer cuticle and strengthens the inner core by providing moisture to help keep the bonds strong. Hair oil's a beauty multi-tasker to keep it healthy, strong, and smooth – plus it's versatile in these ways.
#1. Softens hair
Hair oil creates a barrier that prevents your strands from losing precious moisture. If you have fried ends or thirsty locks, oil helps to hydrate and smooth strands.
#2. Strengthens hair
Oil increases the elasticity of hair, which means that it's less prone to breakage.
#3. Protects hair from heat
Oils provide protection against damage caused by blow dryers or styling tools and external environmental factors.
#4. Repairs damage
Hair oils provide vitamins and minerals that get stripped from frequent washing.
#5. Prevents frizz
Hair oil creates a barrier that prevents humidity from entering the hair shaft, keeping frizz at bay.
#6. May promote hair growth
Since oils moisturize and strengthen the hair shaft, they may help prevent breakage, which may make your hair appear to grow more quickly.
What Kind of Hair Oil Should You Use?
We love hair oil for its versatility and purpose for pretty much every hair type. But that doesn't mean that all oils are created equal. It can be a slippery slope choosing a quality hair oil among the mountain of choices and deciphering confusing descriptions.
Let's delve into some markers of quality, so that you can find the right hair oil for leaving your hair healthy and shiny.
Organic
These hair oils may not contain artificial or synthetic colors, preservatives or chemicals, including parabens and sulfates.
Virgin
These oils are extracted from the freshest part – be it of a fruit, vegetable, nut or seed – using cold-process technology, without heat or use of solvents. This maintains all the natural goodness of the oil.
Cold pressed
Cold-pressed oils are made without heat or chemicals, so they're able to retain important nutrients. This type of hair oil is richer in vitamins and fatty acids that can strengthen your hair and nourish your scalp.
Free of fillers
A filler component of a hair oil is an ingredient used to create texture. Most of these are harmful preservatives or harsh chemicals that you'll want to avoid.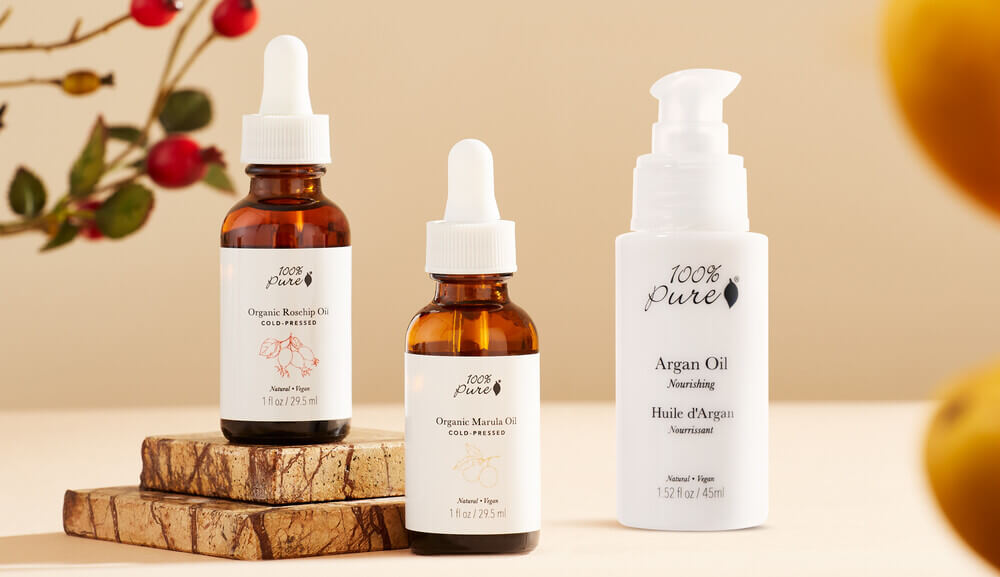 Tips for Using Hair Oil for Each Hair Type
There's a hair oil out there for everyone! But what oil you use will depend on your hair type and texture. Before you start slathering it all over your locks, check out these tips that can help with your mane concerns.
Damaged / Chemically Treated /Curls
Look for hair oils with an abundance of fatty acids, like virgin coconut oil. These fats can actually penetrate and nourish repair hair beneath the surface. This oil also provides curls with moisture without weighing them down.
Dull / Normal Hair
A light hair oil can zap just the right amount of moisture into dull or normal hair. Our Argan Oil is super lightweight and non-greasy. It smooths and lightly glosses hair for healthier texture and bounce.
Brittle / Prone to Breakage
Look for a deeply hydrating hair oil that is rich in vitamins and omega fatty acids. The fatty acids in our Organic Rosehip Oil renew the hair follicle to strengthen hair and encourage healthy, lustrous growth.
Frizzy / Dry Hair
If you have frizzy or dry hair, look for a hair oil rich in fatty acids and vitamin E that can help smooth your strands. Our Organic Marula Oil contains oleic and linoleic acids that support soft, lustrous locks.
How to Apply Hair Oil
Depending on your styling routine, you can apply oil when your hair is wet or dry. Just be cautious that a little bit tends to go a long way. With that said, let's delve into how to use hair oil so you don't end up with sad, greasy locks.
Step 1:
Style hair as desired – beach waves, slick-back pony – take your pick!
Step 2:
Rub a dime-sized for dry hair or a nickel-sized amount for very parched hair onto the palms of your hands so that heat is created, which will better penetrate your strands.
PRO-TIP: Be sure to never rub your hair with your palms as it can cause undesired hair breakage – something brittle hair types or those prone to breakage will want to avoid.
Step 3:
Gently work the hair oil from the mid-lengths to the ends.
PRO-TIP: For frizzy hair types, rub hair oil focusing only on the dry ends of your hair. For kinky and curly hair types, work hair oil from bottom to top ensuring that hair oil is spread across the length of strands.
Step 4:
Leave your locks to reveal in their shiny, healthy glory!
We believe in the richness and potency of natural ingredients. Hair oils are undeniable hair (and beauty) multi-taskers with an endless amount of uses! Whether you're looking to calm frizz or give your locks their shine back, there's an oil for your hair. Just make sure it fits the quality markers!
We carefully hand-select products based on strict purity standards, and only recommend products we feel meet this criteria. 100% PURE™ may earn a small commission for products purchased through affiliate links.
The information in this article is for educational use, and not intended to substitute professional medical advice, diagnosis, or treatment and should not be used as such.
Sign up to our email newsletter for more blog updates and exclusive discounts.
< Older Post | Newer Post >