BIPOC Clean Beauty Brands to Support
Practicing and promoting inclusivity with beauty purchases
Posted on August 20, 2021
Written by: 100% PURE ®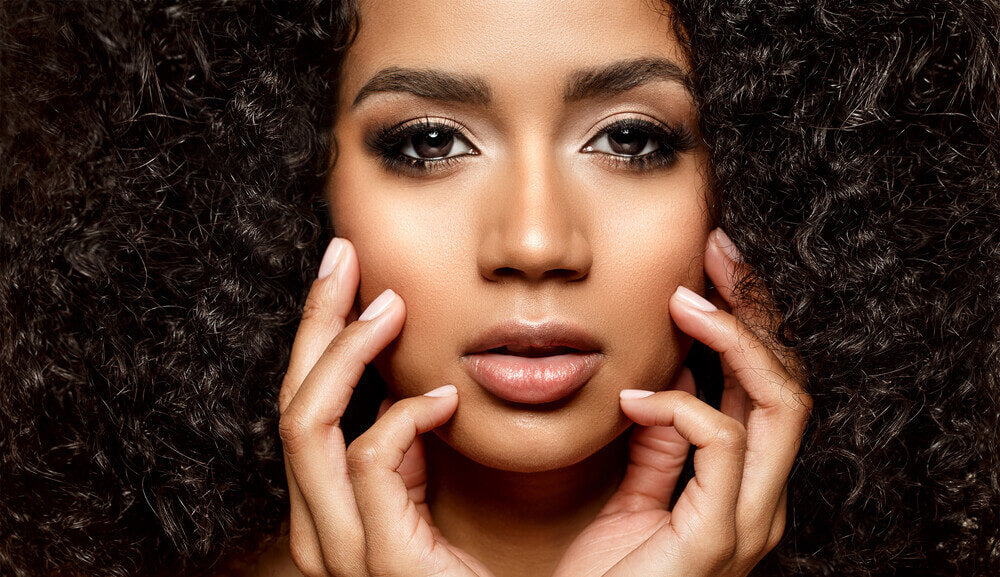 What do we love most about the beauty community? There's so much to love, in this vibrant and constantly evolving industry. We love the creativity of being able to contribute to unique looks, and we love the positive impact that clean beauty brands have had on everyone as a whole.
One of the most rewarding aspects of being in this space, especially as a BIPOC, woman-owned company, is to cater to skin types and hair types that have been historically underrepresented. Inclusivity, diversity, and celebrating confidence – those are the reasons we keep innovating and creating clean, quality products to meet the needs of everyone.
Today we're shining a light on BIPOC-owned businesses, why they're necessary, and why supporting these businesses is vital to the entire beauty community.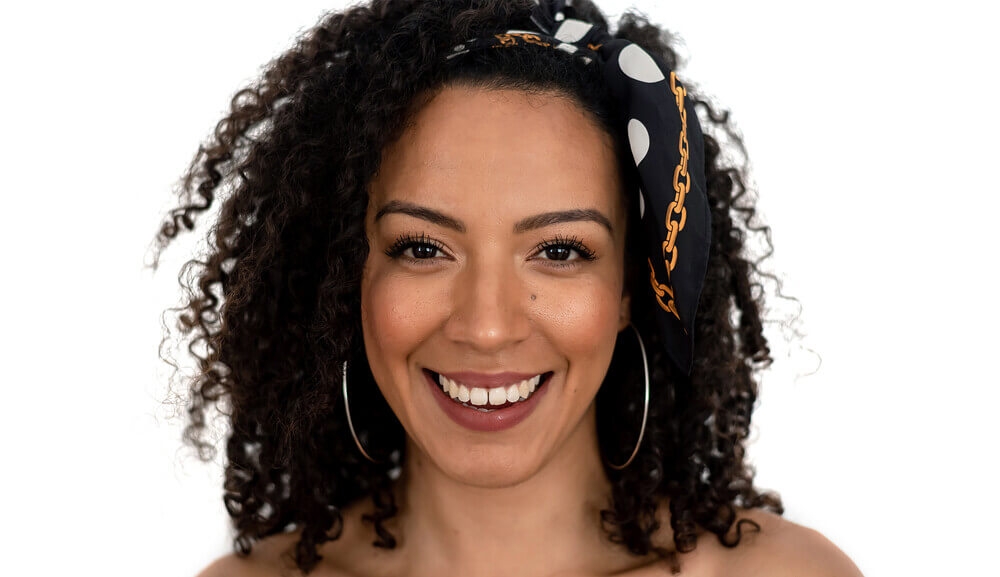 Why It's Important to Shop BIPOC-Owned Businesses,
Now and Always
Beauty, fashion, basically anything we buy follows a trend. When creators and designers decide what's cool, the market becomes saturated with that style. But what about everyone else?
In the cosmetics space, clean beauty brands used to be in short supply, but those with BIPOC backgrounds or inclusive products were even harder to find. Yet with people of color holding the majority, why aren't there more beauty resources to cater to the vast spectrum of skin needs and hair types out there?
Without support, no one can thrive, but it's even more important to support BIPOC beauty and businesses. It is incredible that an industry initially designed to only target women can have so few female voices standing in the spotlight, which is why women-owned beauty brands have such a special place in our hearts. Furthermore, supporting BIPOC clean beauty brands is important to us because it means inclusivity.
Working together drives overall industry innovation. As a beauty-loving community, all voices deserve to be heard, and all needs deserve to be met.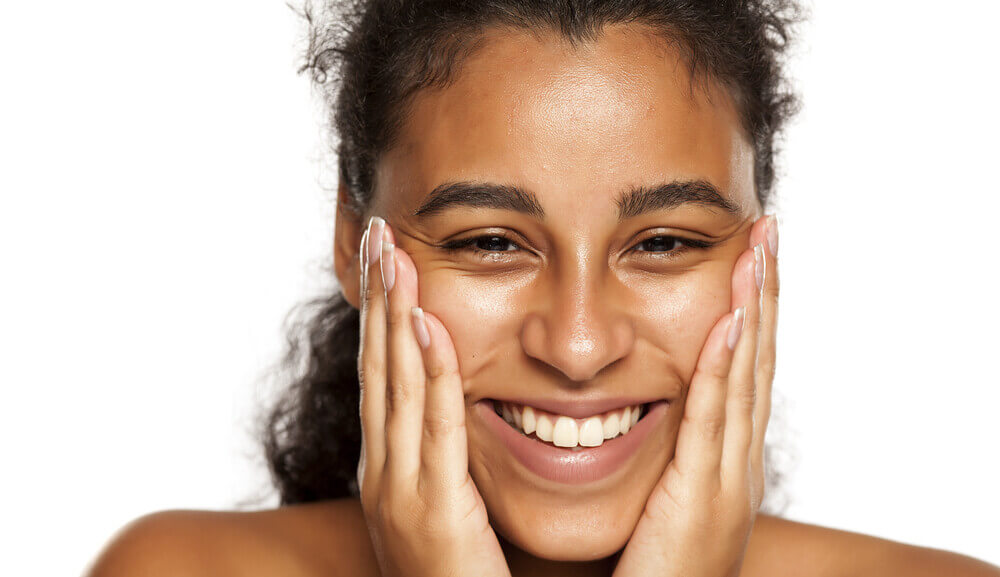 BIPOC Brands to Watch for in the Clean Beauty Space
Grab your credit card, beauty lovers! There's lots of BIPOC beauty to indulge in, and this list of clean beauty brands might just inspire a virtual shopping spree.
BREAD Beauty Supply | Talk about a brand that keeps it real (and simple). This female, BIPOC-owned business is keeping plastic packaging low and diverse products high. Their approach to beauty is not to make our hair or skin something it isn't, but rather embrace what it is and what it can be.
Try: award winning Hair Oil, made with safflower and Australian plum oil for lightweight shine and lasting softness.
Blume | A sister-owned and co-founded, BIPOC clean beauty brand gets a 1,000% "yes" from us. Passionate about building and rebuilding confidence with clean beauty, this lovely brand wants to keep skin health and female health in the spotlight.
Try: crowd favorite cruelty-free and vegan Hug Me Probiotic Deodorant. Aside from receiving high praise from the likes of Allure and Marie Claire, this unscented deodorant doesn't rely on heavy perfume to mask odor. It uses sensitive-skin friendly ingredients like coconut and jojoba to soften skin, while baking soda and probiotics provide all-day odor control.
Scotch & Porter | Finally, say hello to textured hair care for men! This is a BIPOC brand built on passion and the empowering way that beautiful hair can make us feel. Catered toward a male audience, find thoughtfully crafted grooming products of all types.
Try: balanced and restorative curly-compatible Daily Hair Care Bundle to gently cleanse, nourish, and repair every type of curl and coil.
Ceremonia | The way this clean beauty brand weaves Latinx heritage into hair care is masterful. With a focus on natural ingredients and sustainability, Ceremonia delivers a range of hair and lifestyle products to create effortlessly lovely looks.
Try: The Scalp Power-Duo where being a third wheel never felt so good. This combo of a nourishing oil and stimulating tool soothes the scalp and supports a healthier, shinier, fuller head of hair.
Buttah | This clean beauty brand understands that melanated skin deserves curated skin care, too. Designed to be simple, clean, and effective, Buttah provides a range of well-loved and authentic unisex body and hair care products.
Try: a glow-forward Facial Shea Butter that's not heavy or greasy, but balances and deeply hydrates the skin using true organic Ghanaian shea butter.
Qhemet Biologics | With high quality BIPOC hair care designed to be clean, Qhemet is a female-owned company that infuses each product with cultural tradition. Designed to truly nourish a range of textured hair types and help them thrive.
Try: deeply penetrating, shine supporting, Castor & Moringa Softening Serum. Especially formulated for Type-4 hair to build scalp health and promote strong, soft locks.
Topicals | We adore the vibe and mission of this female owned, BIPOC clean beauty brand. Topicals is a brand that focuses on reframing what it means to have perfect skin, by elevating natural skin and clean ingredients for the best results. Committed to being clean, their vegan and cruelty-free skin care is free of synthetic fragrances and dyes.
Try: their Faded + Like Butter Duo for swiftly clearing skin. It restores and repairs with the Like Butter hydrating mask delivering shea, jojoba and herbs straight into the skin. Faded features niacinamide, oats, and evening primrose oil for a super balanced and performing formula.
Briogeo | Committed to being 6-free, Briogeo has made its way into mainstream shopping due to their amazing formulas. BIPOC female owned, this brand delivers high quality offerings designed to support, enhance and style textured hair types.
Try: a trifecta of anti-frizz hair care products highlighting ingredients like rose, argan, and shea. Their Farewell Frizz Hair Care Kit features shampoo, conditioner, and a milky conditioning leave-in spray.
Overt | Female owned, BIPOC owned, and highly focused on safety and standards, Overt is on a mission to deliver better quality skin care. They focus on the effects and results we're all looking for in our products, with none of the bad (or even questionable) stuff while also giving back.
Try: The Hydrator (sold alone or via The Glowing Duo) packs anti-inflammation with witch hazel, deep potent hydration with hyaluronic acid, and transformative vitamin E all into one little perfect formula.
We carefully hand-select products based on strict purity standards, and only recommend products we feel meet this criteria. 100% PURE™ may earn a small commission for products purchased through affiliate links.
The information in this article is for educational use, and not intended to substitute professional medical advice, diagnosis, or treatment and should not be used as such.
Sign up to our email newsletter for more blog updates and exclusive discounts.
< Older Post | Newer Post >