How to Multitask Your Makeup Products
Versatile natural makeup products that save you time and money (while still looking gorgeous)
Posted on November 12, 2021
Written by: 100% PURE ®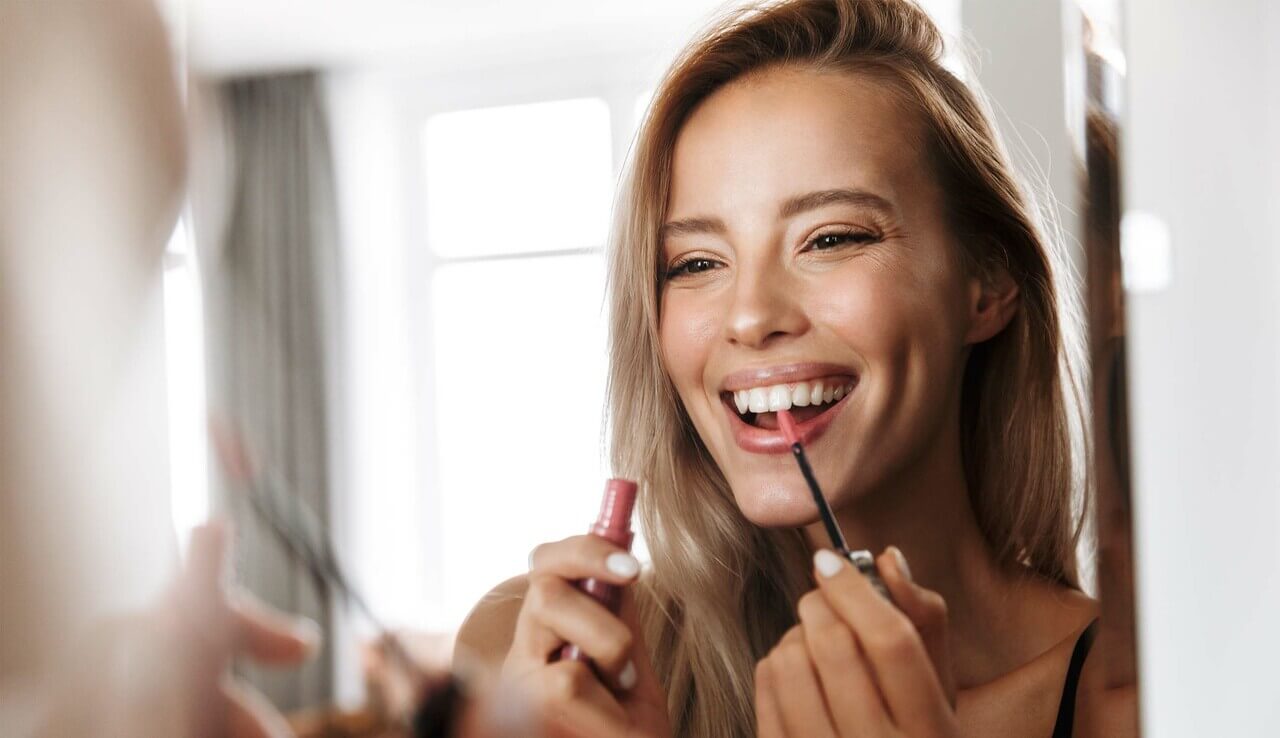 What's flawless, punching the clock late, and craving caffeinated beverages in the morning? You guessed it – us (that means you, too)! Each day we try to early-bird it and commit to our morning routines, but sometimes the snooze button looks more and more irresistible.
If your beauty routine has more steps than an aerobics workout or you're always rushing out the door, you need a time-saving alternative. That's why a simple, natural makeup look is the way to go. Discover the PURE path to a quick beauty look with a few of our naturally pigmented makeup products. We'll show you how these multipurpose products are superstars!
How Our Natural Pigments Can Multitask As Other Products
While many natural makeup products contain naturally derived pigments that are generally safe, they only serve a single beauty purpose. Our utilization of natural fruit, vegetable, tea, coffee, and cocoa pigments in our natural makeup products are not only safe for your skin but are also designed for double beauty duty.
By cultivating ingredient lists that pretty much mirror your farmer's market shopping lists, we're able to offer up multipurpose products that streamline your beauty routine by providing a singular gem to enhance your cheeks, lips, and eyelids.
So, if you're looking for multipurpose products – designed for double duty as both a cream blush and lip tint, we have a selection to choose from. And let's not forget how we love vegetable-pigmented blushes that multitask as eyeshadows – plus much more!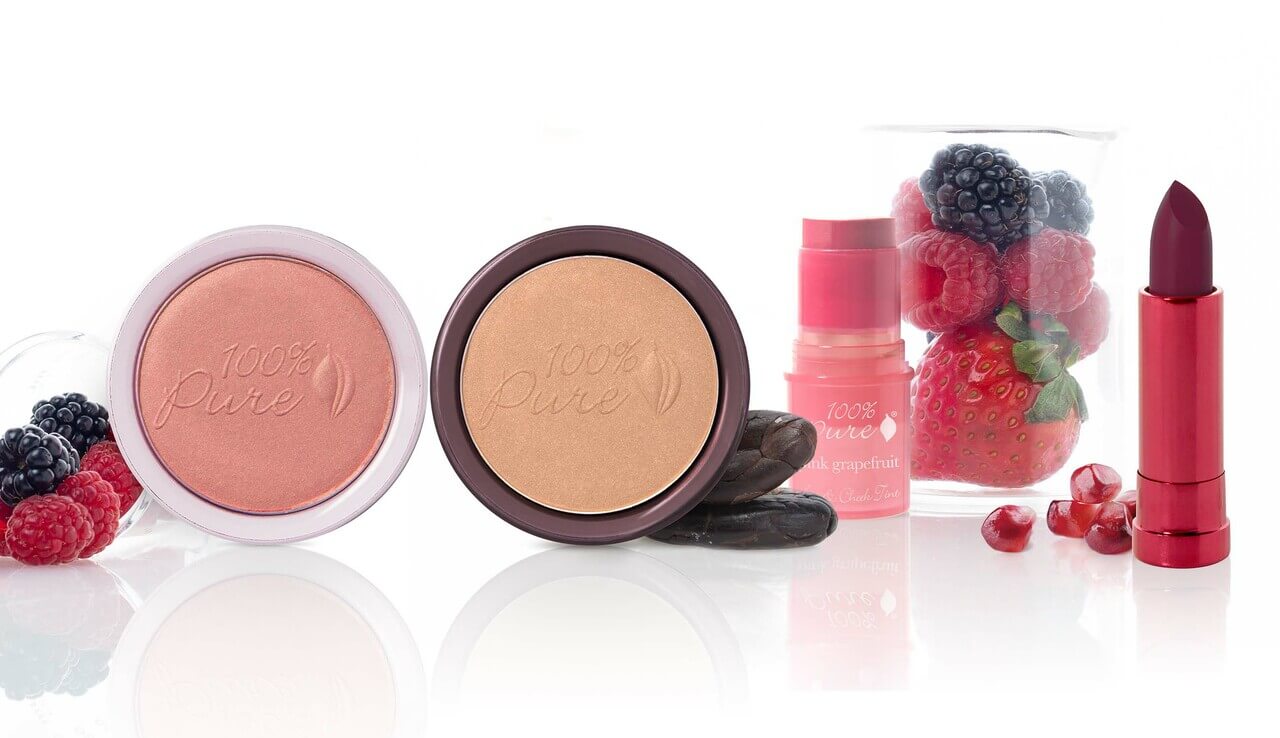 The Best Natural Makeup Products for Multitasking
Not only are the items in our pigmented beauty collection as natural as it gets, but they're also chock-full of vitamins and antioxidants. They offer naturally occurring, nutritional benefits to support skin health. We've rounded up some of our fave natural multipurpose products and how you can use them.
Newsletter
Subscribe
for more blog updates and exclusive discounts
Blush
Our Fruit Pigmented® blush is natural makeup that's designed to pull double duty for your cheeks and your eyeshadow. It gives you a healthy glow sans heavy metals and toxic dyes. We also formulate our multipurpose blush makeup with only the highest quality, vegan ingredients.
Try these pigments on for size: pomegranate, peach, plum, cranberry, and strawberry… and the list doesn't end there! Additional vibrant fruits, and even cocoa, are used to give our blush formulas brilliant, natural colors.
Bronzer
We add color to our bronzers using natural ingredients like cocoa powder, coffee, and black tea. This medley sounds good enough to eat and contributes natural coloring to our bronzers without any of the filling or fluff found in other brands.
Our rich, buttery bronzer features all-natural pigmentation courtesy of pure cocoa powder and real fruit extracts. So, it's no wonder that this all-star has double powers as an eyeshadow.
Lip & Cheek Tint
Meet your multitasking hero that colors cheeks, lips, and eyelids! Our Fruit Pigmented® Lip & Cheek Tint is a vegan tint that elevates 'no-makeup' makeup looks. It also adds a soft touch to bold eye makeup looks, or serves an effortless flush with creamy pigment.
It's a blendable, buildable formula, with a creamy butter-balm texture. Our delectable tints include rich pigments from cocoa bean, plum, and pomegranate. The portable, easy-to-use tube comes with a twist-up applicator for quick, convenient application. It's super travel-friendly for adding color on-the-go. And we know all about rushing!
Pomegranate Lipstick
Choosing the perfect lipstick can be intimidating. We've not only taken out the guesswork, but we've also simplified the process with a 3-in-1 lipstick! Our Pomegranate Lipstick has a trifecta of benefits including anti-aging, super moisturization, and antioxidant-rich goodness all in one. These beauties are triple-taskers: you can use them as blush, lip color, and eyeshadow!
Our lipsticks get their gorgeous colors from vitamin-packed fruit pigments like plum, raspberry, and grape for a versatile range of high-pigment shades. Lustrous pomegranate oil finishes off this lip delight to keep your pucker super soft and youthful.
What Are the Benefits of Multitasking Your Makeup?
The girl boss or mom boss lifestyles aren't easy. From work or school to kids, home, and practices, to rosé all day with friends and the obligatory brunch feast or playdate every Sunday, we don't always have time (or the desire) to rock a full-glam look.
An easy, reliable, and most importantly quick routine means fewer products and less time. Multipurpose products to the rescue! Check out some other ways you benefit from multitasking your makeup.
#1: Saves Money
Choosing natural makeup products that can pull double and even triple duty inevitably puts more money in your pocket.
#2: Won't Expire Too Soon
You know that product graveyard existing under your sink or in your bathroom drawers? Using multitasking beauty items helps ensure you use up pigments and natural makeup products before they get too old.
#3: Color Matching Made Easy
Multipurpose makeup takes the often daunting guesswork out of color matching. Since the color is built-in, you know you're staying safe in the same color family. Many of us love to coordinate our eye, lip, and cheek products with the rest of our makeup or with our outfits. This is a great way to accomplish that!
#4: Expanded Color Choices
Having more customizable colors allows you to get creative. You can be a little bolder and more daring in how you work with color. Have you ever seen an eyeshadow shade you'd love to use as blush or vice versa? Now you can unleash your creative side and do just that!
If you love the idea of getting two or three different uses out of one item as we do, you're on your way to saving time and cash. These multipurpose gems can be your do-it-all beauty products. Less time spent getting ready means more time for relaxing and time to spend where it truly matters.
We carefully hand-select products based on strict purity standards, and only recommend products we feel meet this criteria. 100% PURE™ may earn a small commission for products purchased through affiliate links.
The information in this article is for educational use, and not intended to substitute professional medical advice, diagnosis, or treatment and should not be used as such.
Sign up to our email newsletter for more blog updates and exclusive discounts.
< Older Post | Newer Post >