8 Products for Blotchy Skin
These plant-based super soothers help calm blotchy skin!
Posted on December 10, 2021
Written by: 100% PURE ®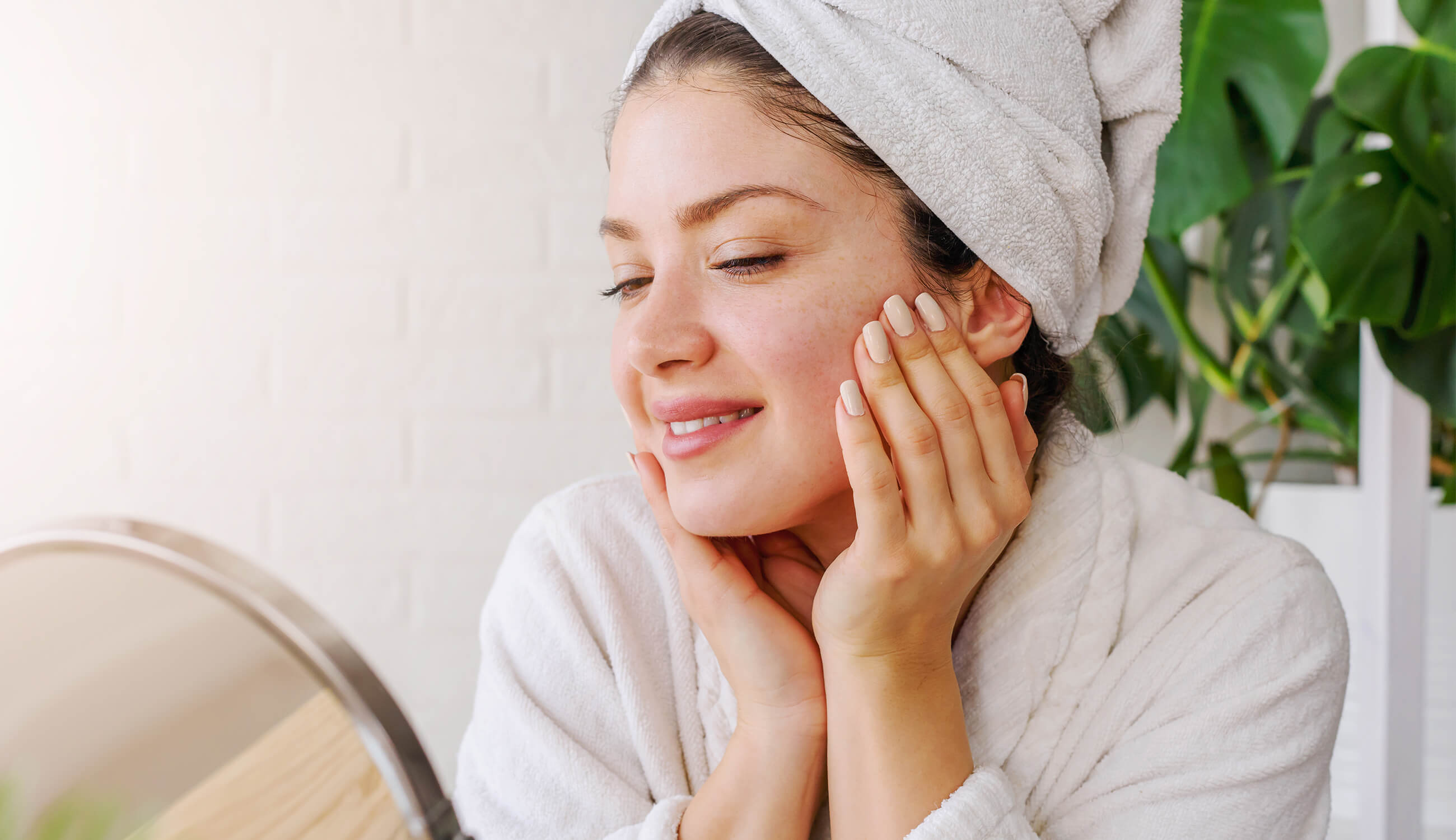 A lot can happen in winter. The weather changes, holiday shopping gets wild – and red, blotchy skin comes out of hibernation.
Blotchy skin, not to be confused with rosacea, is when your skin is tinged with redness. In many cases, it can feel hot to the touch, or may even be extra dry and chapped.
Blotchy skin can be caused by factors like stress, poor skin maintenance, or adverse reactions to a new product. Additionally, those with eczema, contact dermatitis, or cystic acne tend to be most susceptible to blotchy skin.
In severe or persistent cases of blotchy skin, consult your dermatologist about the cause and treatments. It's important that you identify and remove the product(s) that are causing blotchy skin. Next, focus on swapping them out for gentle alternatives that will make blotchy skin a thing of the past.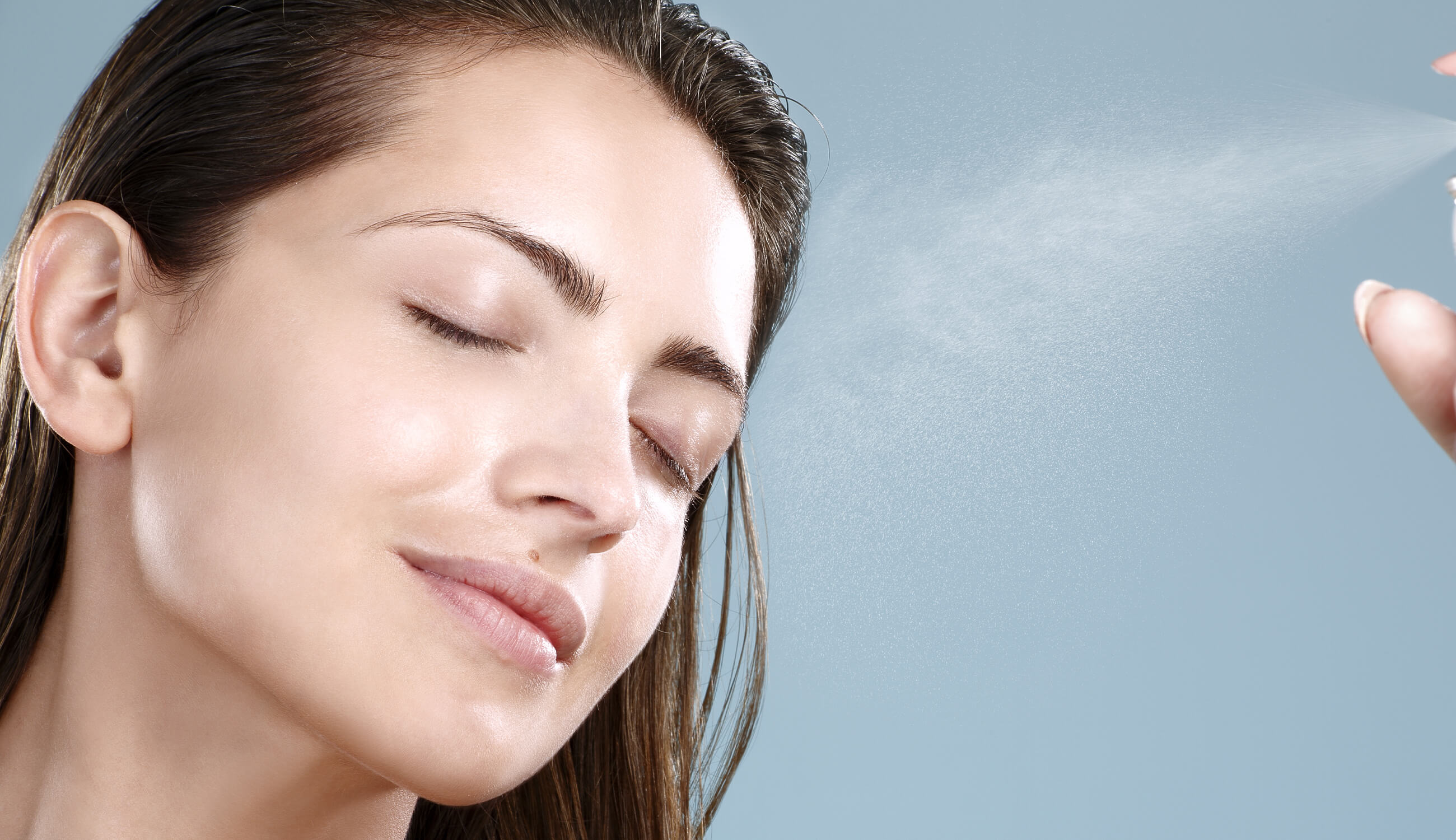 8 Products to Calm Blotchy Skin
Whatever's causing your blotchy skin, one thing is for certain: there are gentle, natural ingredients that can help! They replace your harsher products while soothing red, irritated skin with botanical benefits. These 8 skin care soothers are our favorite treatments for blotchy skin!
#1. CocoKind Rosewater Facial Toner
Despite being such a simple ingredient, rose water is easily one of our favorite ways to treat blotchy skin. Rose is well known for reducing redness in skin, thanks to potent antibacterial and anti-inflammatory properties along with pH balancing power.
With this ultra-soothing toner from CocoKind, you're getting all of the benefits of pure, organic rosewater and nothing else: no alcohol, no fillers, and no animal testing (ever).
#2. 100% PURE Rose Water Face Mist
When skin is blotchy or irritated, you might need a redness-zapping fix before you can make it to your daily or nightly skin care routines. A facial mist makes this super easy!
Give your skin a soothing boost whenever it needs it, with our rose water face mist. It's boosted with hyaluronic acid, aloe vera, and white tea – making it way more beneficial than your average rose water mist.
While rose gives this formula its distinct fragrance, soothing chamomile and calendula offer additional support to reduce redness and condition the skin. White tea floods the skin with antioxidants, to fight off free radicals and pollutants throughout the day.
This face mist can act as a bonus step in your skin care regimen. It can be applied after your moisturizer, or after your facial oil. But don't hesitate to tote it along with you throughout the day – just a spritz or two and skin feels instantly hydrated and refreshed.
#3. Osea Ocean Body Lotion
Osea has been dedicated to kind, clean beauty since 1996. One of their crown jewels is definitely the way they source marine botanicals, which is evident in their ultra-gentle Ocean Body Lotion. If your blotchy skin is especially dry and scratchy, this hydrating blend is an excellent fit!
This formula features organic algae extract. Rich in minerals and antioxidants, algae can help protect your skin from irritating outside elements like pollution.
This lotion also employs kukui seed and rosehip oils: fast-absorbing emollients that are ideal for sensitive skin types. Both are rich in omega-3 and 6 fatty acids, which are beneficial for reducing redness and inflammation.
Newsletter
Subscribe
for more blog updates and exclusive discounts
#4: 100% PURE Cocoa Butter Moisture Mask
Cocoa butter contains copious amounts of vitamins and antioxidants, which makes it a no-brainer for many skin types, especially blotchy or sensitive. If you're struggling with annoying redness or irritation, our intensely nourishing Cocoa Butter Moisture Mask might be your new daily companion!
This deeply decadent, cocoa-infused mask is chock-full of skin-beneficial antioxidants, minerals, caffeine, and other phytochemicals for a vibrant, even-toned complexion. It contains vitamin E and glycerin to nourish and smooth skin.
This mask helps lessen the appearance of redness while enhancing youthful suppleness. The natural caffeine content in cacao offers anti-inflammatory benefits to reduce redness and sensitivity and promote healthy circulation for a soft, glowing complexion.
#5: Beauty of Joseon Calming Serum
This skin-soothing serum is a Korean skin care gem. It's an extra light serum that is ideal for those with irritable or acne-prone skin. It also works like a charm for those suffering from blotchy skin and redness.
The key to this lightweight serum employs "hanbang". If you're not familiar with the term, it refers to traditional Korean medicine. Hanbang takes a holistic approach and incorporates ancient herbs, which are often fermented for concentrated benefits. In this serum, you'll find a few examples: green tea and Centella asiatica. Both are potent anti-inflammatory herbs for irritated, blotchy skin.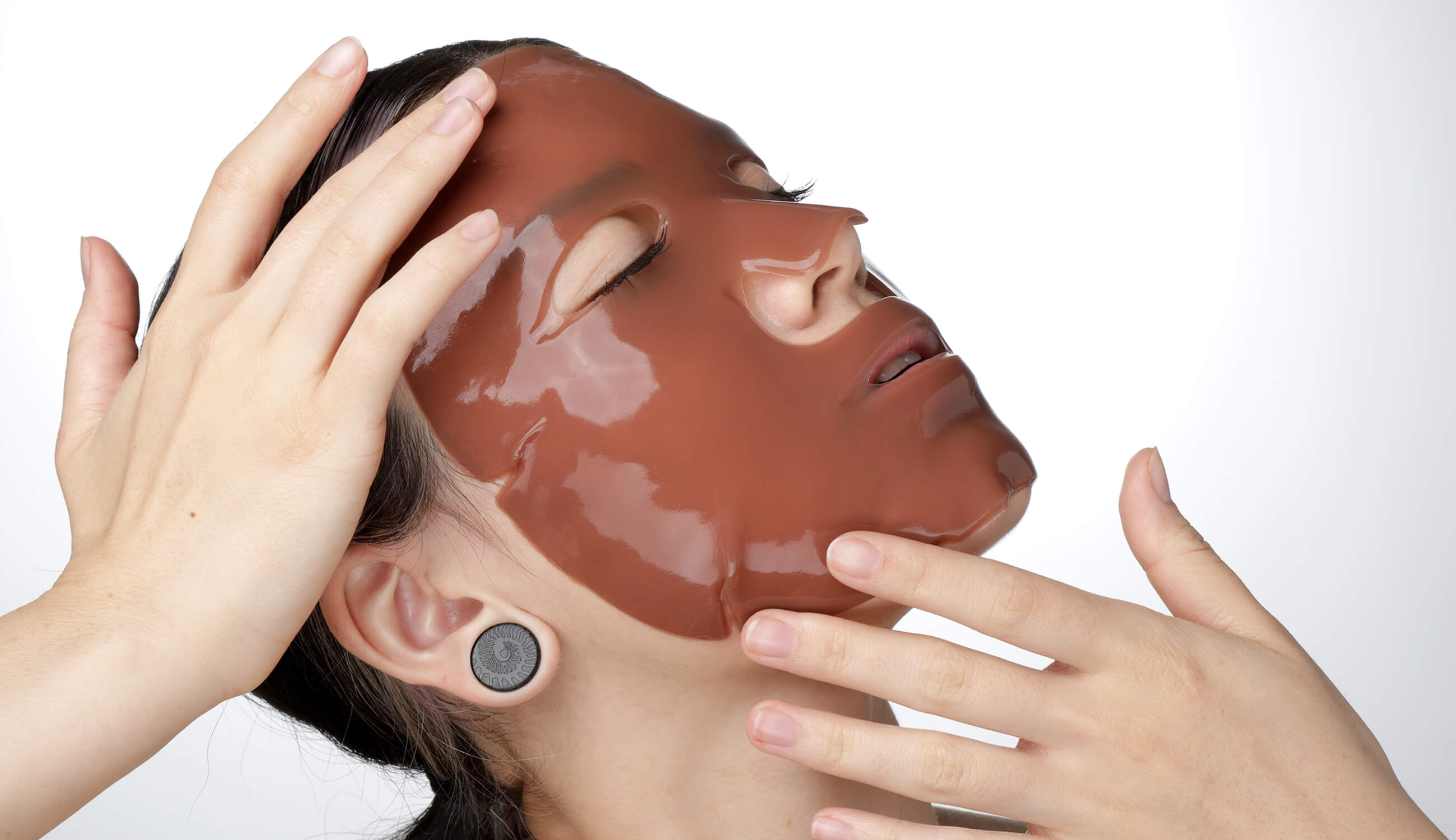 #6. 100% PURE™ Caffeine Mask
If you're experiencing unexpected redness or blotchy skin, a face mask can do wonders to quickly calm the complexion.
Our Caffeine Mask uses biodegradable vegetable cellulose, which has an ultra-cooling effect. The addition of 95% organic aloe juice delivers a rush of hydration to the skin, in addition to its legendary skin-soothing benefits for red skin.
To top off this super soothing mask, anti-inflammatory caffeine helps to effectively reduce redness. This mask is ideal for acne inflammation, sun damaged skin, or skin that is generally red or irritated.
#7: Matcha Oat Milk Nourishing Mask
People with blotchy skin types will love treating their skin with this green dream after a stressful day of holiday shopping or after a long day in and out of harsh cold weather. Made with ultra-fine matcha green tea powder and soothing coconut milk, this soothing gem is easily the most potent green tea mask you'll find.
Green tea is known to calm red and irritated skin. Combining it with soothing oat milk spells big benefits for sensitive skin. Together they'll work to banish acne, active breakouts, and any redness lingering on your complexion.
Coconut milk helps green tea to boost the glow of your complexion, due to its natural vitamin C content. This rich, luxurious ingredient also helps with toning and anti-aging, making the power combo of these two a matcha made in heaven.
You control the concentration of this green tea face mask by adding water. Smooth mask over skin, and allow to set for 15 minutes. To finish, rinse skin with warm water and follow with a reparative facial oil for an enhanced glow.
#8. Tower 28 SOS Daily Rescue Facial Spray
Tower 28's classic facial spray only has 3 ingredients, but don't let its simplicity fool you: this is a truly sophisticated blend.
Alongside electrolyzed water and sodium chloride, the star of the show is a vegan form of hypochlorous acid. Hypochlorous acid is a component naturally created by the human body's immune system, and is known as a prime defense against bacteria and inflammation.
When applied to blotchy skin, hypochlorous acid helps nourish, soothe, and purify the skin. This facial spray is perfectly pH balanced at 4.5.
The Tower 28 fragrance-free facial spray is so exceptionally gentle, that even those with the most volatile skin conditions can benefit from it. As a testament, this award-winning product has received the National Eczema Association's Seal of Acceptance™.
Check out our detailed guide outlining the causes of blotchy skin, for a step-by-step approach on managing (and reducing) the appearance of redness. Now keep calm, and carry on!
We carefully hand-select products based on strict purity standards, and only recommend products we feel meet this criteria. 100% PURE™ may earn a small commission for products purchased through affiliate links.
The information in this article is for educational use, and not intended to substitute professional medical advice, diagnosis, or treatment and should not be used as such.
Sign up to our email newsletter for more blog updates and exclusive discounts.
< Older Post | Newer Post >