What Can Cuticle Oil Do for Your Nails?
The benefits of cuticle oil through winter and heavy hand washing
Posted on December 9, 2021
Written by: 100% PURE ®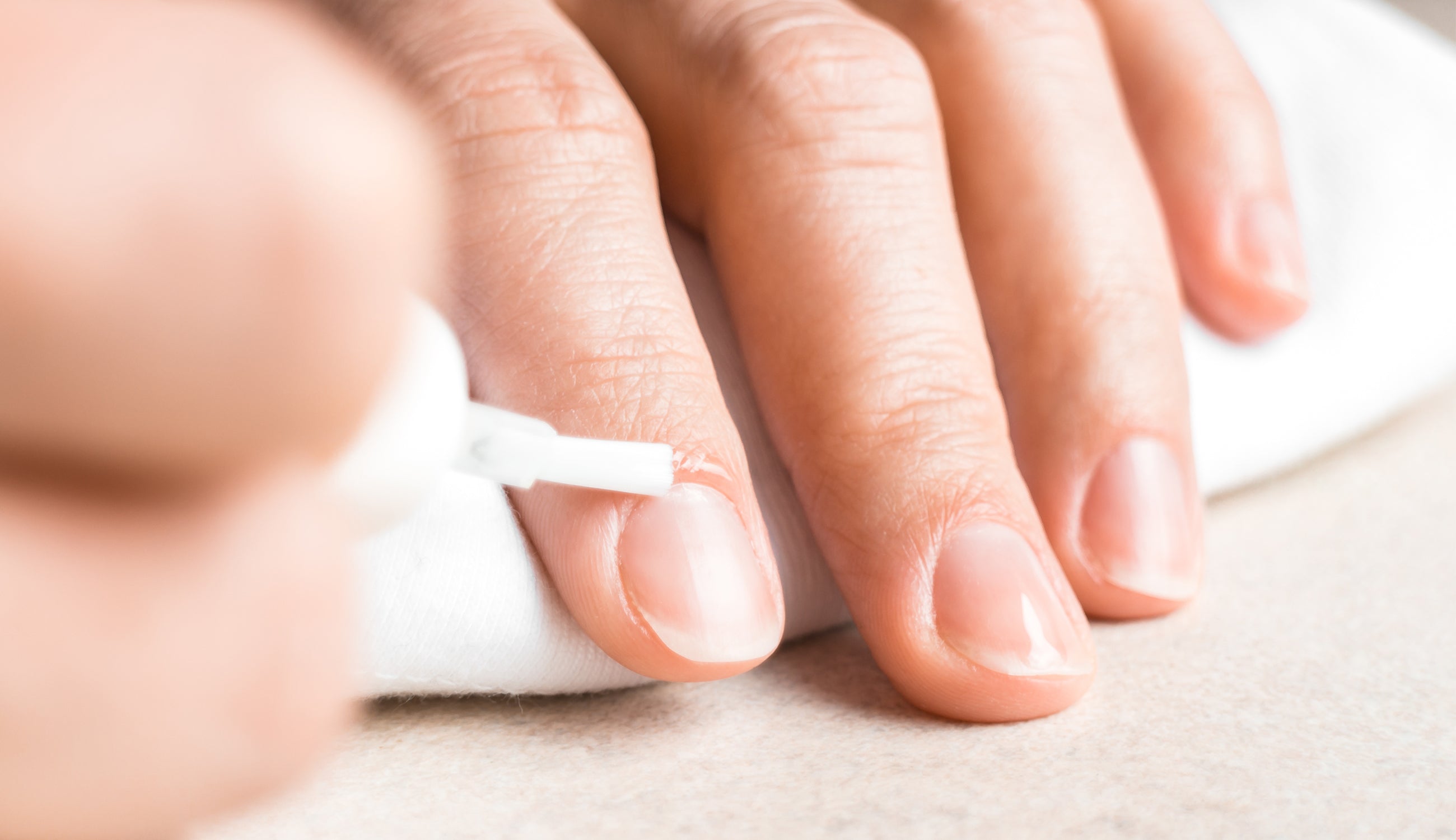 Winter brings chilly weather, low humidity, and handwashing (flu) season – a trifecta for dry, cracked hands. Our nails and cuticles also take a hit, further dashing our dreams of soft hands. So, what happens to our cuticles in the winter, and how can cuticle oil help? Stay tuned for tips – plus our new 20-FREE Zer0 Nail Polish collection!
Nail and Cuticle Health
Cuticles are thin layers of dead skin covering the bottom of your nail. A cuticle is more translucent than other skin, but you can see it under good lighting: it will look a bit shinier than the rest of your skin.
At the bottom of your nails, you might notice there is a tiny bit of skin with a ridge or fold – that's your proximal nail fold, not your cuticle. Both structures help to protect your nails from bacterial infections when they grow out. That's why it's so important to keep them well-maintained with cuticle oil!
Our nails are even more susceptible to harsh cold air and constant washing than other areas of skin. In fact, our nails lose moisture faster than our hands! This can lead to dry cuticles and brittle nails. The effects can be even worse if you work in healthcare, food prep, or another environment where frequently washing your hands is required.
The symptoms of dryness and brittleness are quite noticeable. Nails might break off more easily than usual. You can even experience your nail splitting right over the bed, which is the skin that your nails rest on.
The main culprits for dry, brittle nails? Low humidity and depleted natural oils. Just like our skin, low humidity doesn't always vibe well with our desire for manicured hands. A decent amount of water in the air is necessary so that our skin can pull in hydration – if that's not possible, we need to supplement that moisture with topical treatments for healthy nails.
Constant hand washing depletes natural oils on the skin and nails, which would otherwise protect them from losing water. Oils seal in hydration; without them, there's no lipid barrier to protect nails from dryness.
So how do we protect one of the most delicate parts of our hands? Cue the cuticle oil!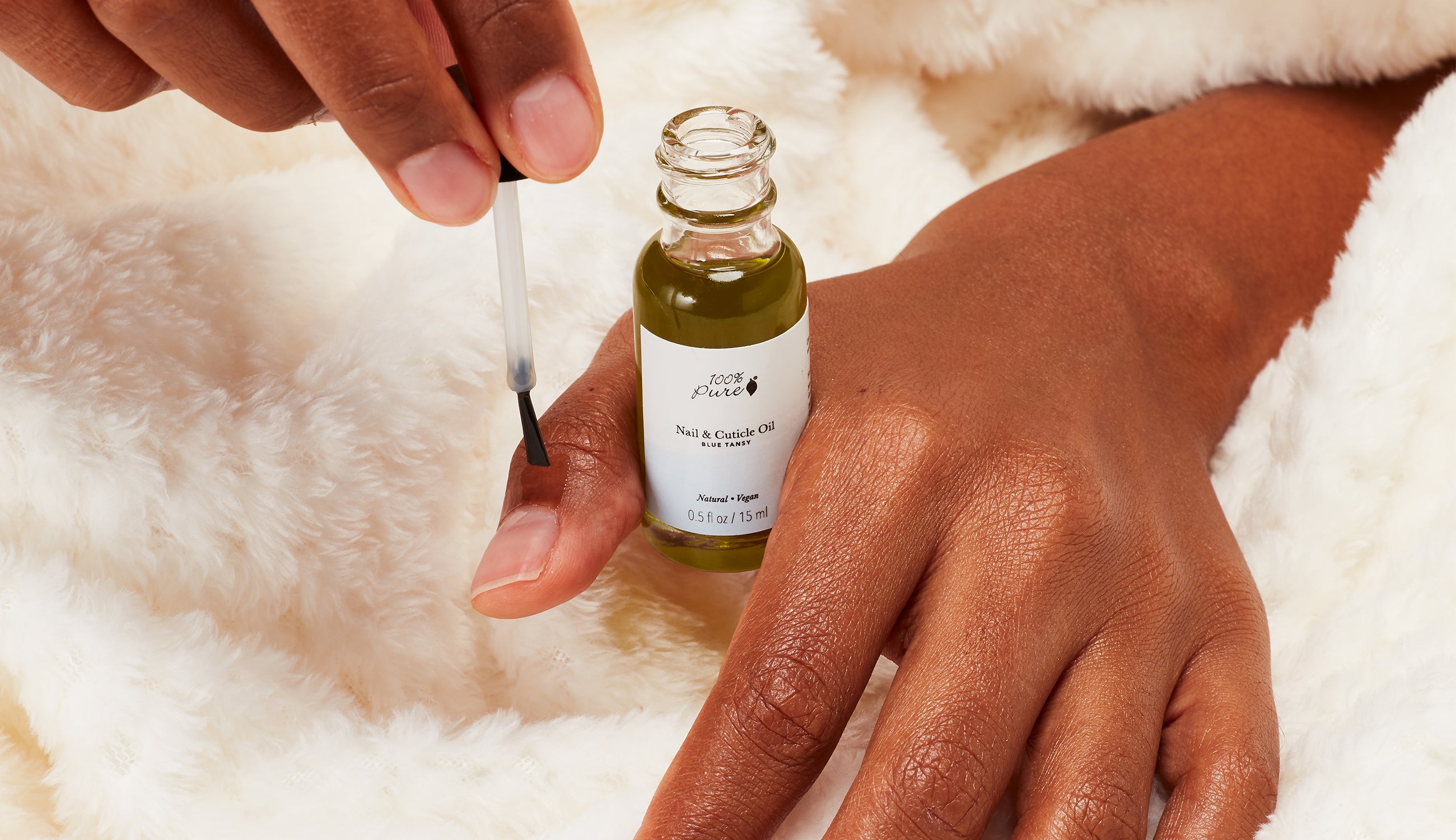 How to Protect, Nourish, and Repair Your Cuticles
The best thing you can do for your hands, nails, and cuticles during this time is to moisturize regularly and often. Don't wait until you experience dryness; use cuticle oil and hand cream a few times a day for preventative nourishment.
Rather than heavily water-based formulas, seek out hand creams with oils and butters. These ingredients are super nourishing and occlusive, meaning they seal in hydration (while softening your cuticles). Shea butter, in particular, has lots of fatty acids and antioxidants for skin health.
If you're washing your hands constantly throughout the day, an easy fix is to use hand soap with hydrating ingredients. Think aloe, glycerin, and hyaluronic acid. If your current soap bottle isn't anywhere close to running out, leave a bottle of unscented lotion beside it. This will remind you to moisturize after you wash your hands for soft skin and healthy nails!
PRO TIP: Our new Nail & Cuticle Oil contains Blue Tansy, an anti-inflammatory and antifungal ingredient that can help keep cuticles free of irritation and nail fungus.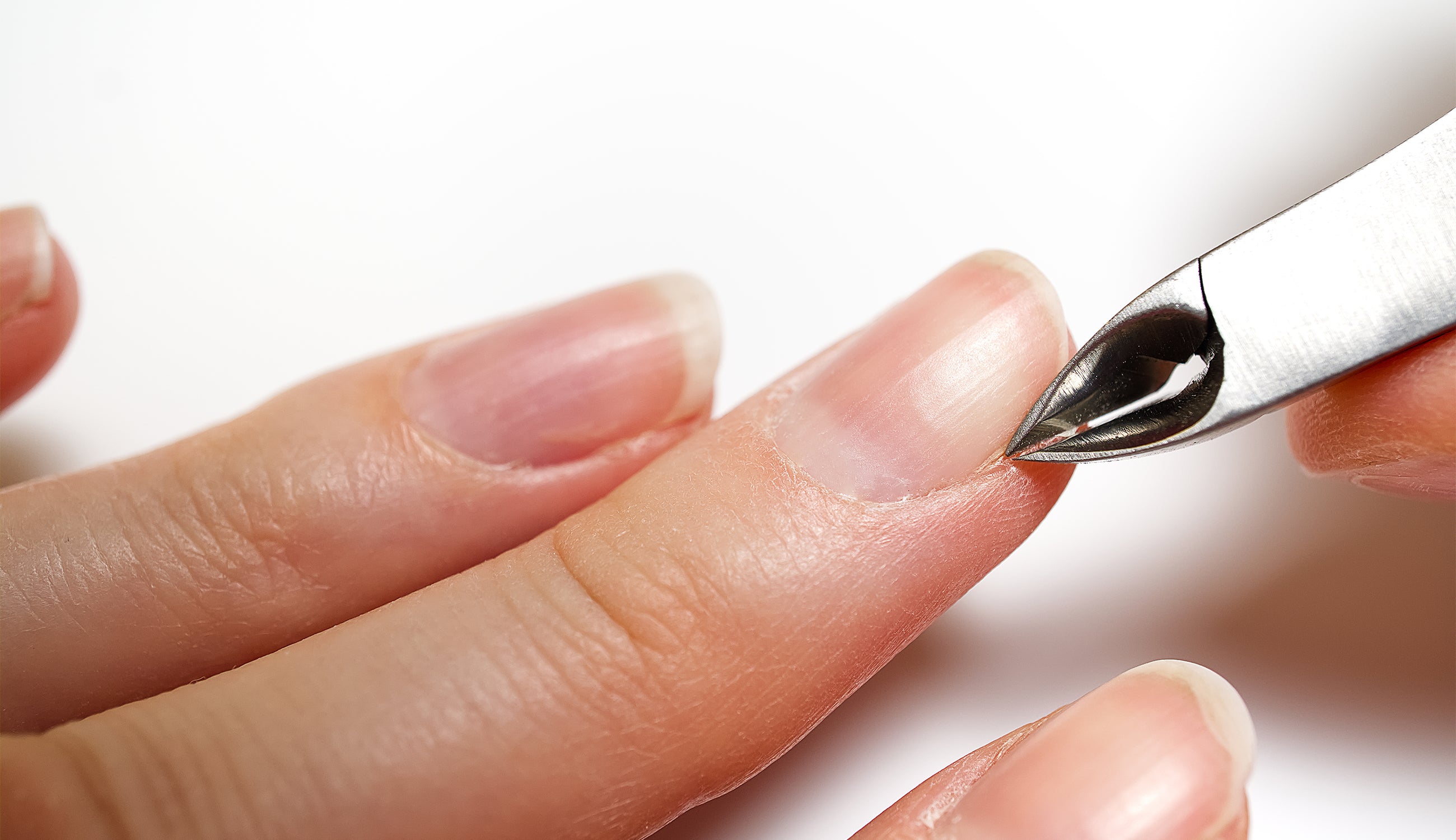 Newsletter
Subscribe
for more blog updates and exclusive discounts
Do's and Don'ts for Nail Health
DO...
Use a cuticle oil before bed. Remember to wash your hands beforehand! This ensures that the cuticle oil is not trapping dirt or bacteria onto your nail.

Use disposable or reusable cleaning gloves when you're doing yard work, cleaning around the house, or washing dishes. If you're using your hands, protect them! Choose a pair of cotton-lined gloves that soothe your hands. To nourish nails while you work, apply cuticle oil before you slip on the gloves.

Use gloves outside of the house. When it's cold out, an easy way to protect your cuticles from the harsh air is by wearing a pair of winter gloves or mittens.

Use intense overnight hand treatments. A great way to nourish your hands and nails is by slathering them in shea butter, cocoa butter, or cuticle oil. Apply your moisturizer of choice, put gloves on, and remove in the morning. Voila: intensely hydrated skin!

Get enough protein. Your nails are made out of keratin, a protein; that's why eating enough is important for keeping them shiny. High sources of protein for a vegan diet are tofu, lentils, nuts, beans, and nutritional yeast.

Try to keep your nails short if they're brittle. While we certainly love long, glamorous nails, they're more susceptible to breakage. Long or acrylic nails can also cause strain on the nail bed over time.

Take a break between gels and acrylics. Removing these kinds of nails is often traumatic to the nail bed and cuticle area. Instead, condition them with a light cuticle oil throughout the day for a nice glossy finish.
DON'T...
Bite your nails. Your saliva is designed to break down food, which means it can easily dry out your lips, skin, and nails. If you're a nail biter, that's another reason to keep your nails short.

Use conventional nail polishes. Go for "20-Free" nail polishes that are free of toxins like dibutyl phthalate, formaldehyde, toluene, xylene, parabens, phthalates, camphor, resin, fragrances, and animal ingredients.

Use conventional nail polish removers. They often have similar toxins as mainstream nail polishes. You can instead opt for a soy or mineral nail polish remover. These removers tend to have antioxidants and essential oils like lavender. Bonus: they smell better!

File nails in different directions. Choose one direction and smooth down any irregularities on the tips of your nails. This makes it less likely that they will snag on clothing or objects. Filing in a back-and-forth direction can also cause the nail to split.

Clip your nails haphazardly. Use the clipper in a straight line across your fingernails and toenails.

Cut your cuticles or proximal nail folds. This is the most important thing NOT to do! These parts are meant to protect your nails from infection; not to mention, cutting them can leave your fingers looking red and feeling sore.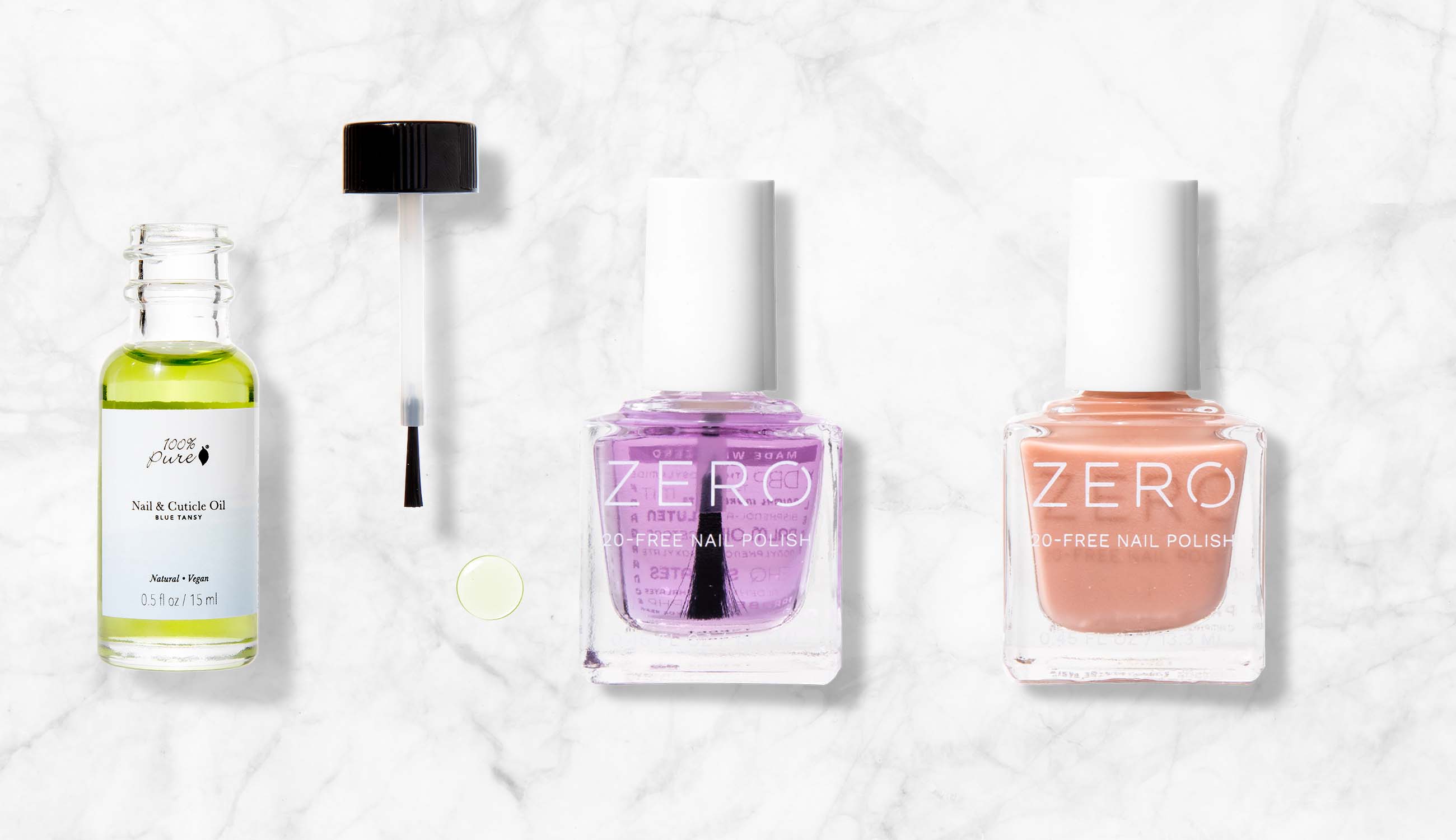 20-FREE Zer0 Nail Polish for Healthy Nails
If you're like us wanting to steer clear of toxins in conventional nail polishes, you're in the right place! We have a new, natural nail polish collection that features "20-free" non-toxic, as-close-to-natural as possible nail polish shades. While no nail polish can live up to our strict purity standards, Zer0 serves to define just how clean nail polish can get, while still providing the color and finish you want!
What we've done is identify 20 of the most common toxic ingredients found in nail polish – dibutyl phthalate, formaldehyde, toluene, parabens, resin, fragrances, animal ingredients, and more – and left them out of our formulas. The "20-free" collection is also vegan, cruelty-free, gluten-free, fragrance-free, DBP-free, formaldehyde-free, paraben-free, and phthalate-free.
So, while it may be tough to call any formula a 'natural' nail polish, our collection of 23 gorgeous shades comes pretty darn close!
How to Apply Nail and Cuticle Oil
Step #1: Wash Your Hands
We can't overstress the importance of washing your hands, especially now. Start with clean, dry hands before applying cuticle oil. This ensures that the cuticle oil is not trapping dirt or bacteria onto your nail.
Step #2: Brush On Cuticle Oil
Instead of using your hands, use a brush to apply cuticle oil to your nails. It keeps any potential bacteria, dirt, or debris that you may have missed or accidentally picked up from sneaking into your nail bed.
Step #3: Massage Oil Into Cuticles
Follow with massaging the cuticle oil on cuticles and nails. It can help increase the circulation around your nails, stimulating nail growth.
Step #4: Cover Nails
A great way to nourish your hands and nails is to apply your moisturizer of choice, put gloves on, and remove in the morning. Voila: intensely hydrated skin!
Step #5: Don't Skip Toes
For toenails, repeat these steps and allow them to air dry for 3 minutes before putting on socks. The skin around your toenails will look supple and shiny, and your nails will look 100% Insta-worthy.
With the winter elements and constant hand washing, your skin needs extra protection to prevent dryness and brittle, unhealthy nails. Taking care of your cuticles is important to protect your nail area from infection. This is why it's crucial to continue with a third step: applying cuticle oil!
We carefully hand-select products based on strict purity standards, and only recommend products we feel meet this criteria. 100% PURE™ may earn a small commission for products purchased through affiliate links.
The information in this article is for educational use, and not intended to substitute professional medical advice, diagnosis, or treatment and should not be used as such.
Sign up to our email newsletter for more blog updates and exclusive discounts.
< Older Post | Newer Post >