Blotchy Skin or Rosacea – What's the Difference?
Covering symptoms, triggers, and treatments for blotchy skin on face
Posted on March 4, 2022
Written by: 100% PURE ®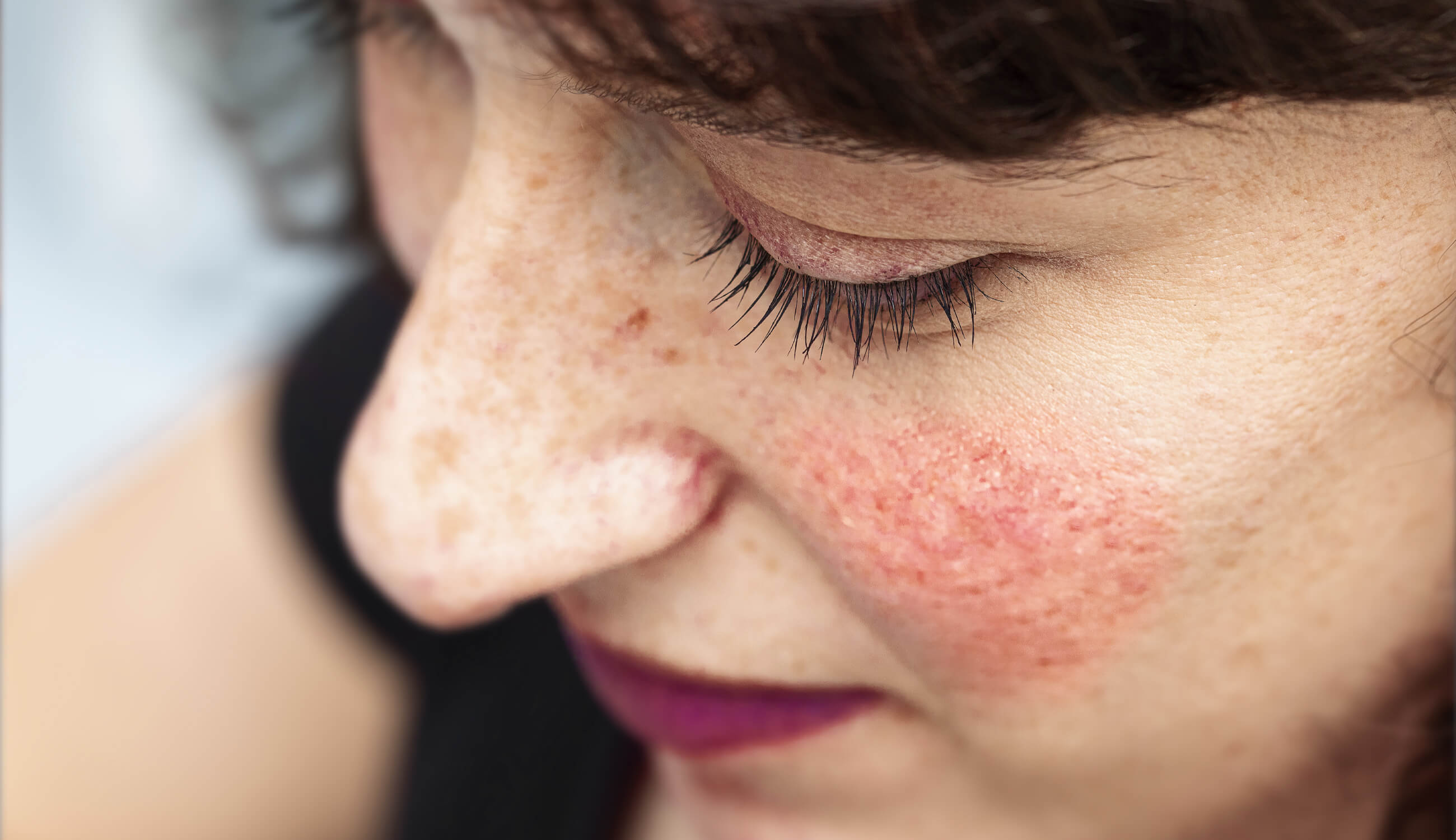 Blushing from embarrassment is one thing, but persistent facial redness can be just plain maddening – insert fuming red-faced emoji! Adding to the frustration is the attempt to figure out if your redness is from blotchy skin or something more: namely, rosacea.
While neither skin condition is completely avoidable, there are a few ways to help calm your complexion. We'll give you the 411 on both blotchy skin on face and rosacea, and how you can manage symptoms to bring back your skin A-game.
Is It Rosacea or Blotchy Skin?
Does your face flush easily, and then stay that way for a while? It's common after cardio or cocktails, but long-term redness combined with breakouts or a hereditary disposition could mean something more: rosacea.
Rosacea is a common condition that mainly affects the face – though it can appear on the chest, back, or neck – causing redness and visible blood vessels. The affected skin might be thickened or swollen, and have small, red, pus-filled bumps. These can often be mistaken for acne, eczema, or a skin allergy.
It's estimated that 16 million people in the country – mostly middle-aged women – have rosacea, which is often characterized by flare-ups and remissions.
Constant uneven skin tone could mean rosacea, or could also be due to other causes falling under blotchy skin. If you have blotchiness and uneven skin tone, you may see red, white, or dark patches on your skin. These blotchy patches of skin may become more visible when dead surface skin is not regularly exfoliated. Anyone can be susceptible to blotchiness, though certain habits can trigger it.
Discolored skin patches can develop due to a difference in melanin levels. Melanin is the substance that provides color to the skin, and helps to protect it from excessive sun damage. For many, blotchy skin on face occurs on an ongoing basis, covering not just the face but parts of the body. The good news is that many of the top offending causes of rosacea and blotchy skin on face can be managed with little adjustments to your daily routine.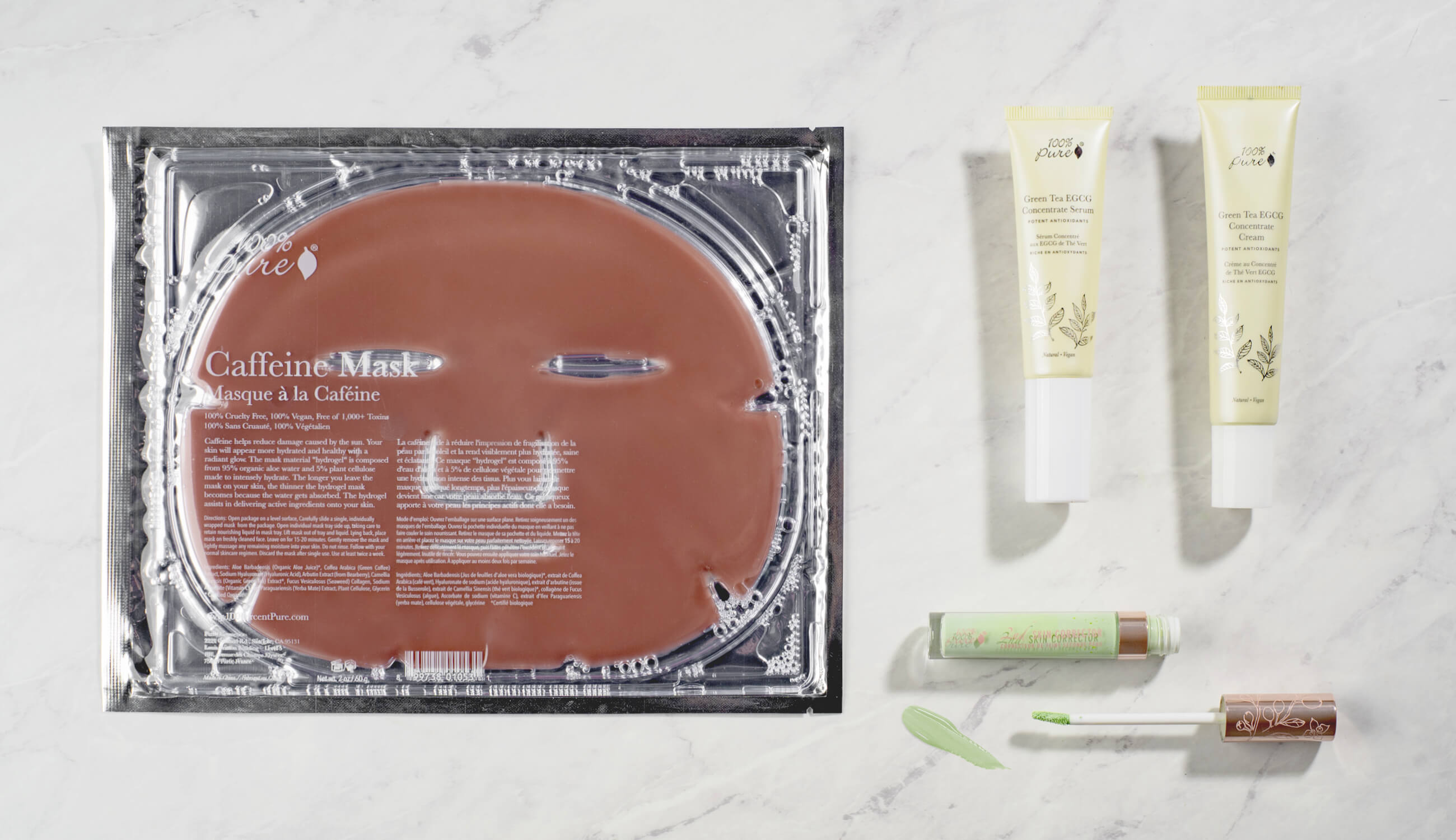 Common Causes of Blotchy Skin On Face
The cause of rosacea is not known, but elements of the skin condition have been identified. Rosacea may be due to a disorder of the neurovascular system (nerves, veins, arteries) or the immune system. Other factors include microscopic skin mites called Demodex, which is more abundant where there is rosacea and may contribute to the condition.
If your mom or dad has rosacea, you may have a hereditary disposition and are therefore more likely to show symptoms. People who have fair skin and who tend to blush easily, or of northern European ancestry, may also be at a higher risk for the disorder.
Common Causes of Blotchy Skin
On the other hand, the causes of blotchy skin are more easily identified, and could be as insidious as the products on your face. Using products with harsh ingredients instead of natural, gentle skin care and over-exfoliating may also trigger blotchy skin on face.
Excessive sun exposure and harsh weather – extreme heat, humidity, icy cold – may also cause your skin to break out in a blotchy rash. Blotchy skin on face can sometimes occur when you're experiencing stress, or suffering from an allergic reaction such as eczema or contact dermatitis.
Lastly, some of the things we take pleasure in like exercising, eating spicy foods, or a few glasses of wine can trigger red, blotchy skin on face. The good news is that blotchiness triggered by food, drink, or exercise will usually go away within a few minutes to a few hours.
Rosacea and blotchy skin on face may have a variety of causes, but can also have overlapping symptoms. Common symptoms of both include facial flushing, redness, skin dryness, and skin sensitivity. A reaction after harsh weather, exercising, spicy foods, and alcohol can occur from either of these skin conditions. The good news is that these symptoms can often be managed, and, in some cases, completely reversed.
Common Symptoms of Rosacea and Blotchy Skin On Face
Before you throw in the towel, there are some ways to help manage the symptoms of these conditions. If Google suggested that you have rosacea or blotchy skin and how to treat it, you may want to first discuss treatments with a board-certified dermatologist. There are also some at-home tips and lifestyle changes that can help minimize the appearance of redness.
Since rosacea and blotchy skin are typically sensitive and overly reactive to environmental triggers, it's important to avoid or overindulge in certain factors that can exacerbate it. These are some top culprits of rosacea and blotchy skin, and some products that can help calm your complexion:
Newsletter
Subscribe
for more blog updates and exclusive discounts
Excessive Sun
Beach days are super relaxing, but excessive sun exposure without adequate protection can lead to flare-ups and redness. Don't forget protective layers like an umbrella, hat, sunglasses and an SPF to shield your skin from a possible reaction.
If you do end up with some accidental sun damage, a caffeinated serum could lend some relief. The Green Tea EGCG Concentrate Serum fights the good fight against signs of aging like wrinkles, dark age spots, sagging skin, and fine lines. Green tea contains known cancer-fighting compounds, and its caffeine content is a surefire weapon against redness.
Harsh weather
Frigid winds and humid weather can also worsen the appearance of red, suffering skin. It's important to layer on SPF – or stay in the A/C – in humid weather as well as layering up on protective gear in extreme cold weather.
Food and drink
If you love super-spicy dishes that draw tears, you could end up with tears of frustration from a red complexion. Spicy foods and vino – especially red wine – can aggravate rosacea and trigger blotchy skin on face. It may be time to find better replacements to please your palette.
PRO TIP: If your red skin is accompanied by itching or burning after drinking wine, it might be more than blotchy skin – you could have a wine allergy. Oh, the horror!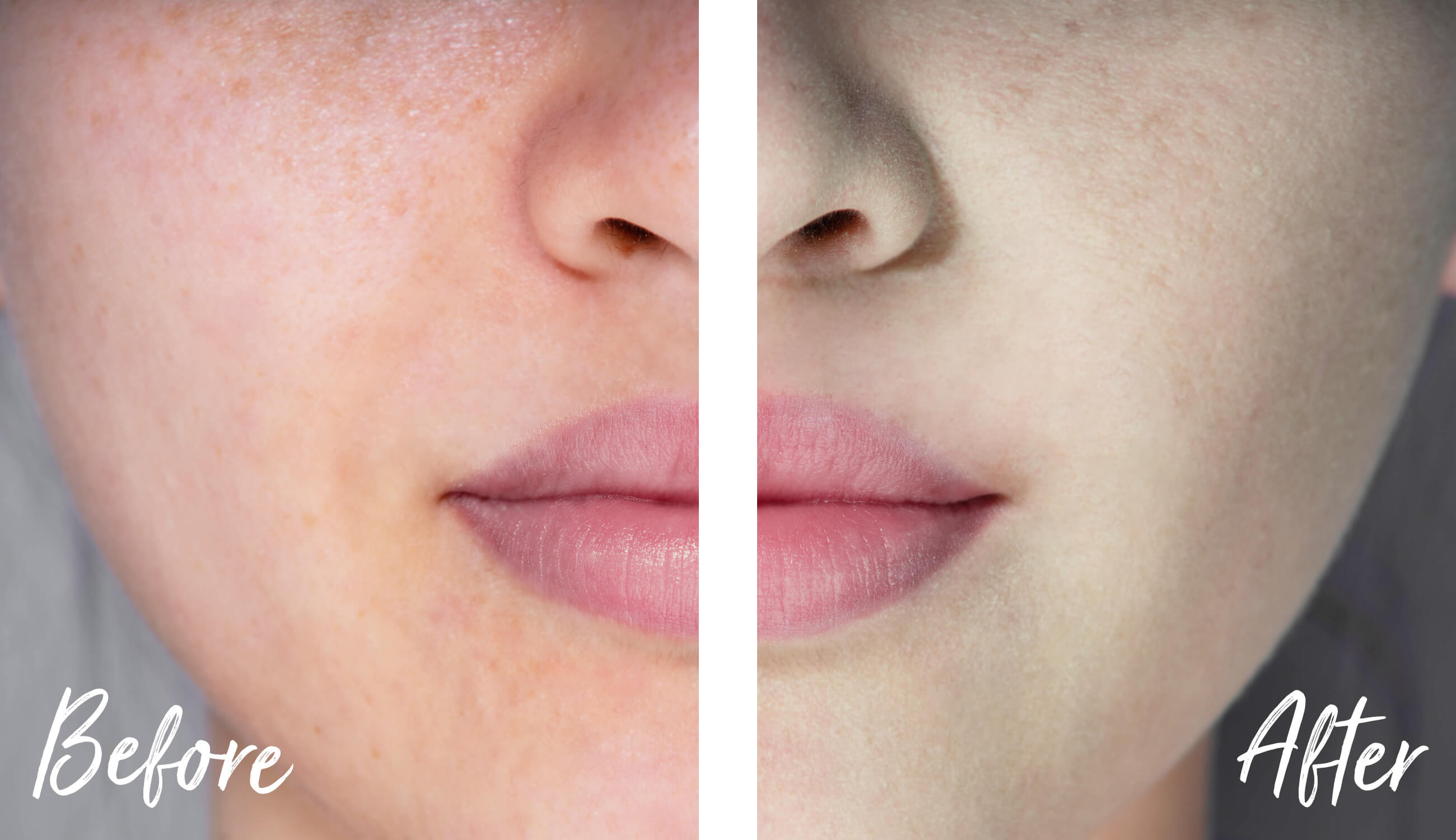 Allergies
If you're experiencing sudden skin blotches or new symptoms, assess any new store-bought cosmetic, skin, and hair products you might be using. This could mean harsh ingredients are to blame for irritating your skin. Stick with gentle, plant-based products and simplify your routine.
It might help to go minimal with your makeup coverage until you find the culprit to your skin redness. Try applying a green color corrector after your moisturizer and sunscreen to conceal stubborn blotchy skin and redness.
Stress
Trust us, we know it's hard – but try being mindful about your stress levels. Add yoga, meditation, or a warm, relaxing bath to your daily routine to help you unwind. What better way to pair your bubbles than with a redness-calming face mask? The ultra-hydrating Caffeine Mask features anti-inflammatory caffeine, to calm redness and restore dry, sun-damaged skin.
Poor Skin Care Routine
When life gets hectic, many tend to get a little lax with their skin care routine. With rosacea, the skin's outer layer is usually impaired, leaving it vulnerable to irritants. Since rosacea and blotchy skin conditions can react negatively to harsh ingredients, stick with gentle beauty and skin care products. Stay away from over-exfoliating, chemical peels, and harsh alcohols.
Our Rose Water Gel Cleanser is a deeply hydrating cleanser that includes balancing rose hydrosol which reduces redness. It also features chamomile and calendula to soothe and calm skin. Follow that with our Rose Water Hydrating Milk, a lightweight moisturizer with rose hydrosol and hyaluronic acid to deeply calm, soften, and nourish skin.
For a refreshing pick-me-up or to set makeup, turn to our Rose Water Face Mist. Rose water delivers a kiss of soothing hydration while rose hydrosol and hyaluronic acid reduce redness, balance pH, lightly moisturize, and boost glow.
Find a Foundation That Conceals the Redness
We can all agree that coverage is king when dealing with bothersome redness from rosacea or blotchy skin. If you're looking for full coverage, the ultra light Fruit Pigmented ® Water Foundation might just be the perfect formula for your skin. It's concentrated with anti-aging alpha lipoic acid, refreshing aloe, and protective green tea to calm redness and inflammation. This foundation offers full coverage with a satin, lightly dewy finish.
If you're looking for a matte finish, our Fruit Pigmented ®Healthy Foundation creates a soft, velvety smooth complexion. Enriched with antioxidant-packed superfruits, vitamins, and rice powder, this creamy liquid foundation doesn't skimp on nutrients or coverage.
While there may not be a one-size-fits-all fix for rosacea or blotchy skin, we've found that treating skin with extra care will increase your chances of a bright, redness-free complexion.
We carefully hand-select products based on strict purity standards, and only recommend products we feel meet this criteria. 100% PURE™ may earn a small commission for products purchased through affiliate links.
The information in this article is for educational use, and not intended to substitute professional medical advice, diagnosis, or treatment and should not be used as such.
Sign up to our email newsletter for more blog updates and exclusive discounts.
< Older Post | Newer Post >