Here's How to Correctly Apply Serum
How to apply serum like a pro – plus the best serums to try
Posted on March 7, 2022
Written by: 100% PURE ®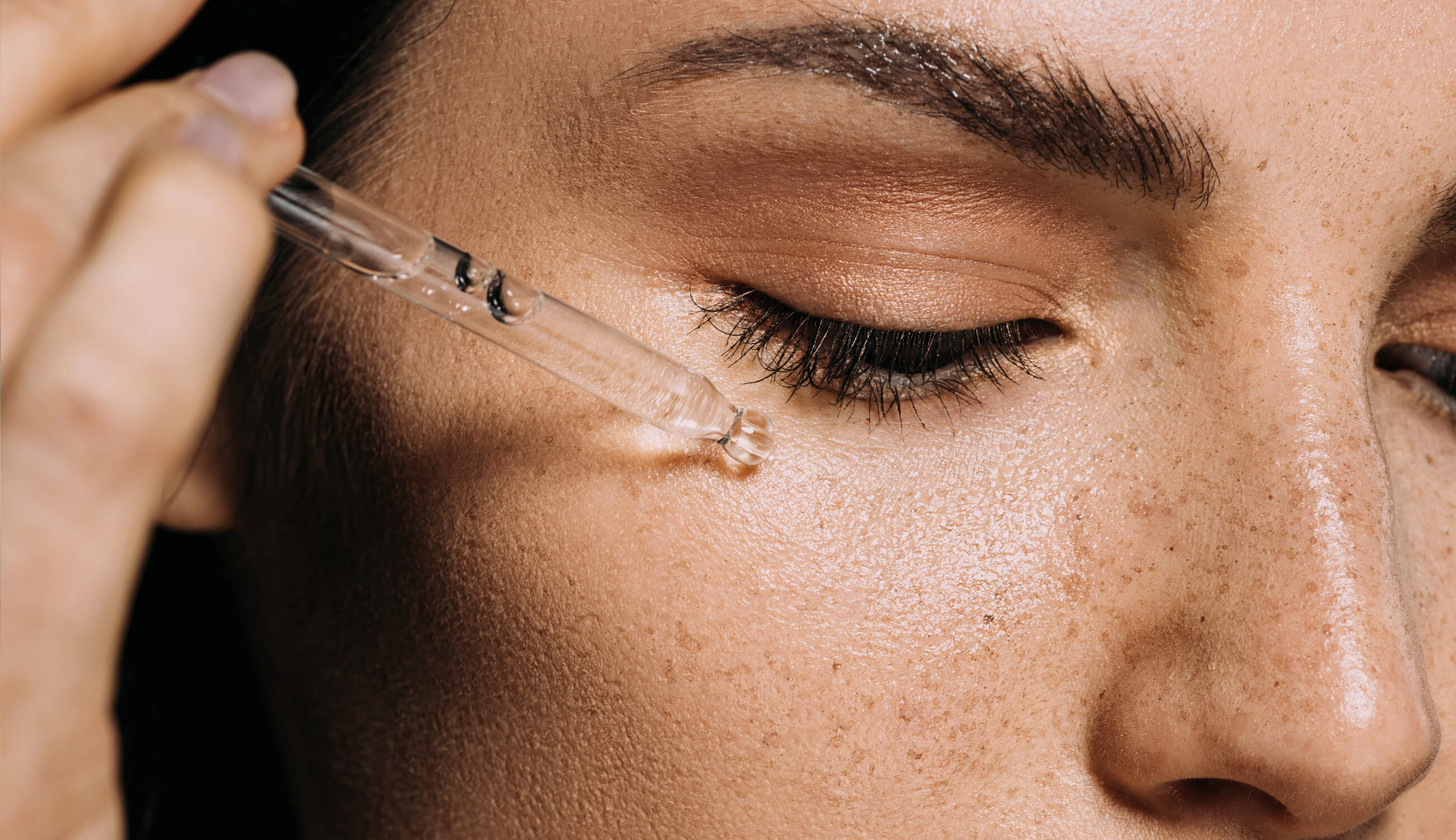 Even the most casual skin care enthusiasts know to listen up when they hear the word "serum". These lightweight, ultra-concentrated products mean business when it comes to targeting specific skin conditions!
Serums can provide a wealth of benefits: from reducing dark spots to lessening the appearance of fine lines and wrinkles. However, it's important to understand how to apply serum correctly, in order to maximize the product's beneficial properties.
First: How to Choose the Perfect Serum
It is very true in the case of serums that no two products are alike. Skin care companies utilize ingredients derived from a jaw-dropping variety of vitamins, nutrients, and even some especially unique extracts, like bee venom, jellyfish and even snail mucin!
It's tempting to find the product that contains all the ingredients, but this is simply not realistic; some ingredients will work better for others, and some may even deliver an adverse reaction among certain individuals. This is why, when it comes to how to apply serum, it's important to understand at least the most common ingredients found in serum formulas.
Vitamin C
Facial serums featuring stabilized vitamin C are often the first choice for those new to the serum game. Vitamin C helps to brighten the skin, and can help with your body's natural collagen production. The 100% PURE™ Vitamin C Serum utilizes this super-antioxidant vitamin to give your skin a healthy glow, while deeply hydrating with aloe gel and defending against free radical damage with vitamin E.
Vitamin E
Speaking of which, vitamin E is an especially nourishing and gentle vitamin that can be found in many over-the-counter serums. Despite its gentle nature, this powerhouse antioxidant also helps to repair signs of sun damage. This is an especially useful ingredient for a nighttime serum, which you can apply at night to help skin repair itself.
Niacinamide
Niacinamide is a form of B3, which supports protein blocks of the skin barrier with repairing themselves. This also means it can help to fade fine lines and wrinkles while balancing skin texture and improving the appearance of pores. Serums made with niacinamide are great for anti-aging, and even for clearing up eczema and acne.
Hyaluronic acid
As a humectant, hyaluronic acid doesn't just deliver hydration to the skin – it actually helps retain it. Serums made with hyaluronic acid can deeply penetrate the skin and are able to deliver hydration while adding a bouncy, unmistakable plumpness to skin. While locking in moisture, hyaluronic acid also works to strengthen skin's lipid barrier, keeping your skin looking dewy and fresh all day long.
Next, let's look at how to apply serum.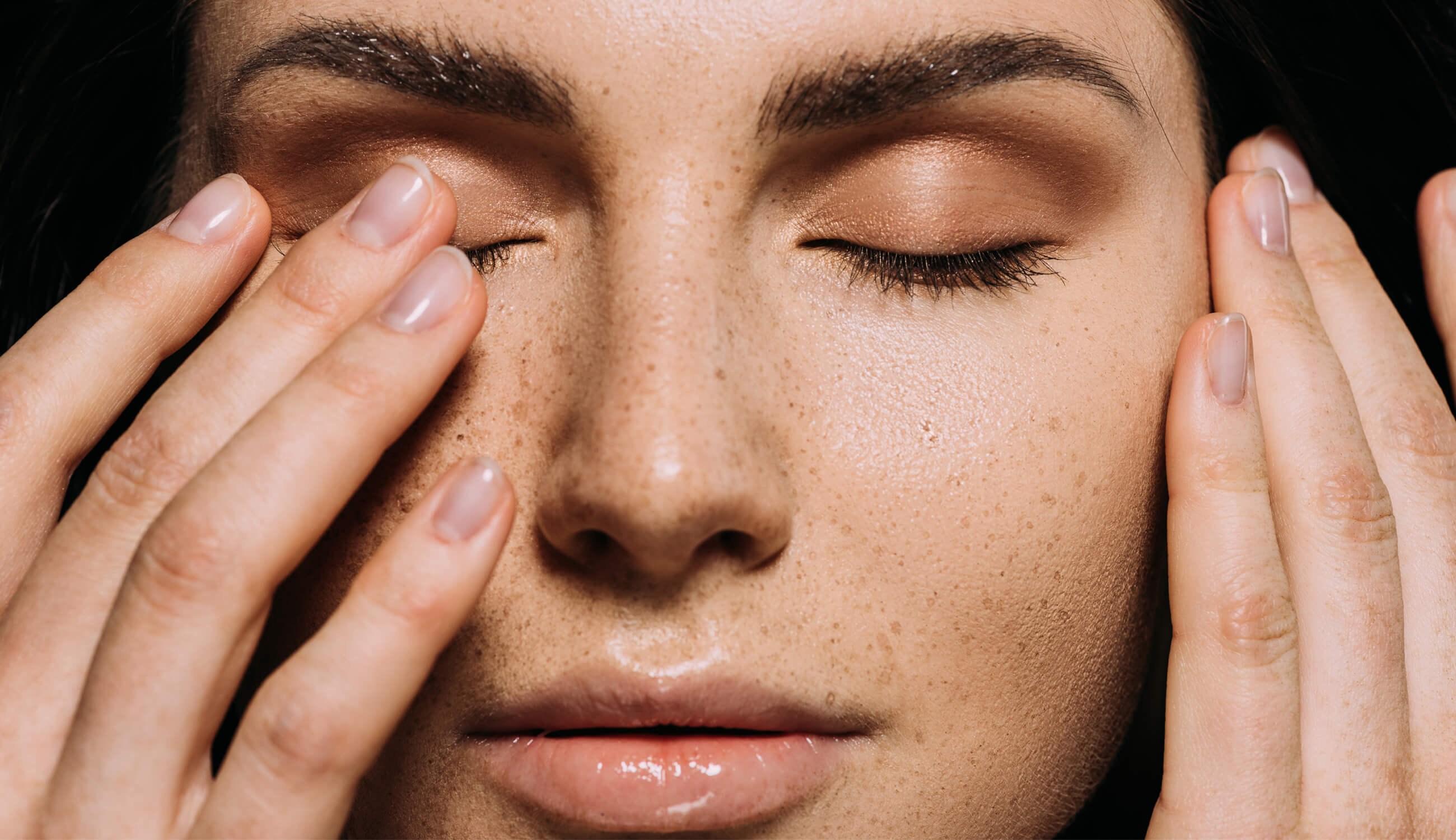 The Do's and Don'ts of How to Apply Serum
DO use a serum rich in vitamins and minerals
This is a must, since this is the entire point of using serums! Find a serum rich in ingredients that you think will offer the most benefits. For example, a hydrating serum with natural sea algae can help to remineralize and replenish beneficial nutrients in the skin.
DON'T wear a serum with retinol during the day
If your serum contains retinol, be sure to ONLY wear it at night. This is important when it comes to how to apply serum.
Retinol is a fabulous anti-aging component, but it can leave your skin extremely photosensitive to the sun. In this vulnerable state, the new skin that's exposed by retinol is exponentially more prone to sun damage. Risks include dark spots and hyperpigmentation, sensitization, and degradation at a cellular level.
For these reasons, serums like the Multi-Vitamin + Antioxidants Potent PM Serum are specifically advised to be used during your evening routine.
DO apply to damp skin
According to Women's Health, wet skin is 10 times more permeable than dry skin. This means that applying serum especially one with hyaluronic acid with its water-binding properties to wet skin can help quicken or enhance absorption of vitamins and nutrients in the formula.
Newsletter
Subscribe
for more blog updates and exclusive discounts
DON'T use the same serum every day
When it comes to how to apply serum, over-applying certain potently-concentrated serums may make your skin over-sensitive, and lead to excessive dryness in the epidermis. Opt for plant-based formulas to avoid harsh, sensitizing ingredients, and use potent anti-aging or exfoliating serums 2-3 per week. That being said, it can also be beneficial to rotate between formulas, to maximize the broad range of benefits you seek.
DO apply to freshly cleansed and toned skin
Cleansing and toning should always be considered the standard foundation for any skin care routine. Cleansing will remove any impurities from the pores, and toning will restore your pH balance and prime the skin with hydration. This 2-step process leaves skin in prime condition to receive delivery of nutrients from your serum.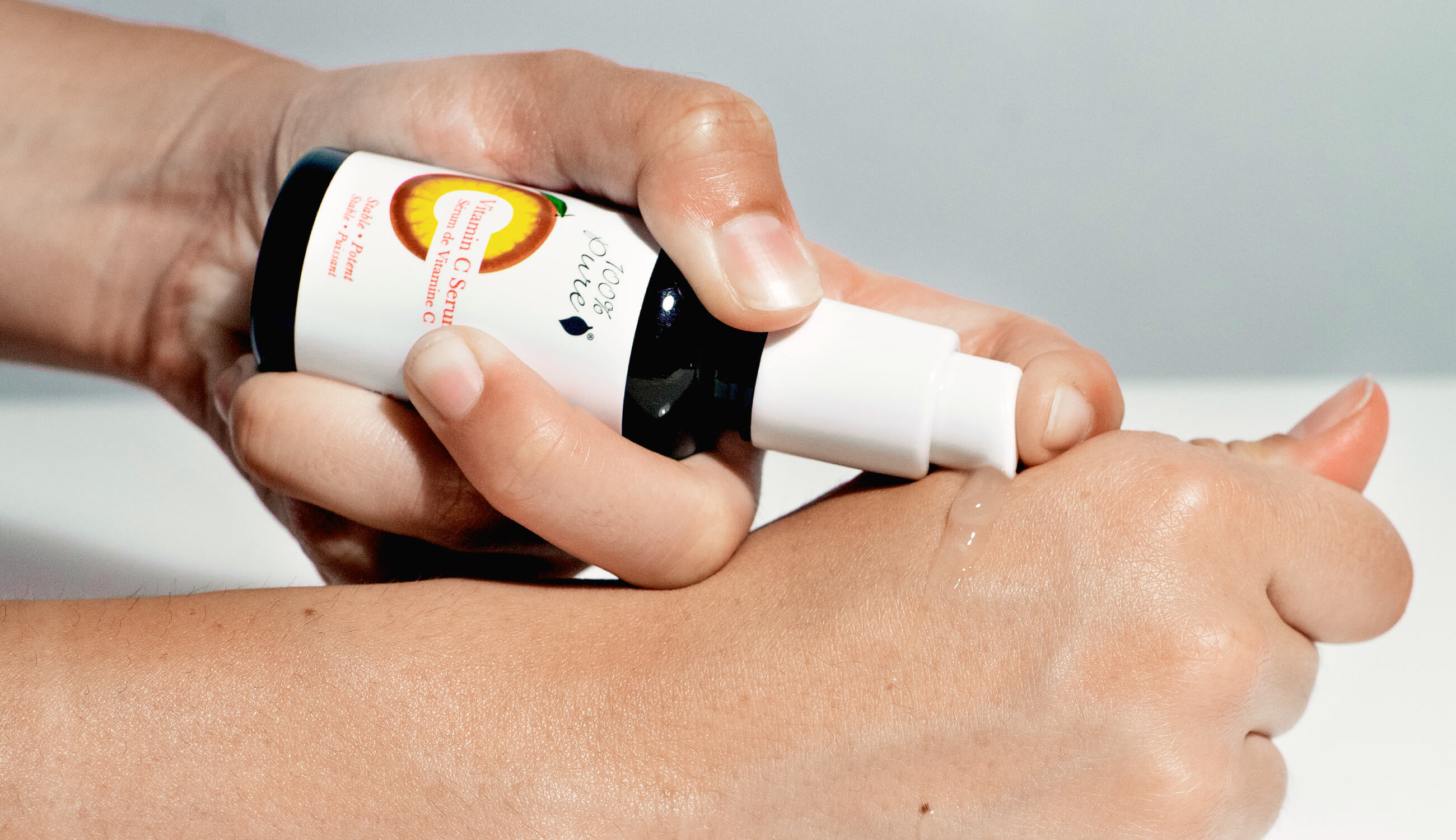 DON'T skip the moisturizer after your serum
When you're considering how to apply serum, you'll notice that many serums contain hydrating properties. So, it might feel redundant at times to add a moisturizer afterward.
Be that as it may, serum can't truly replace your moisturizer – and shouldn't. Long-term serum application with no moisturizer can dry out the skin after a period of time, due to a lack of lipid replenishment. Moreover, moisturizer is an important step for following up your serum because it acts as a seal for all of the advantageous ingredients.
DO wait at least 90 seconds before adding on another serum
Serums may be light, but remember: they're concentrated formulas. That's why when considering how to apply serum, it's important to give your skin barrier time to absorb all of the nutrients before adding another layer.
Add another product (like secondary serum or moisturizer) too soon after your serum, and you'll run the risk of diluting or swiping away nutrients before they have time to be fully absorbed by the skin.
DON'T store your serums in extreme hot or cold
Some serums – especially those containing retinol and vitamin C – can be rendered impotent or unstable when exposed to certain conditions. For this reason, one of the important considerations when it comes to how to apply serum is temperature. It's a good idea to store your serums in a cool, dry place away from direct sunlight.
Some even go the extra mile by utilizing their own personal beauty fridge: air conditioned cabinets for preserving your most valuable skin care. While this is a charming tool with an endless feed of immaculate selfies on Instagram, it's not a necessary item in your skin care arsenal. Try the cabinet furthest from your shower or window, or even on a shady dresser in your bedroom.
Due to its complexity and variety, serum can be one of the most befuddling skin care products in your routine. However, the beauty of serums is that they can be personalized to your own needs!
When looking into how to apply serum, we recommend starting out with a simple serum that features ingredients you – and your skin – are familiar with. Once you become familiar with the basic ingredients and rules, don't be afraid to (safely) experiment with different serums that the beauty world has to offer!
We carefully hand-select products based on strict purity standards, and only recommend products we feel meet this criteria. 100% PURE™ may earn a small commission for products purchased through affiliate links.
The information in this article is for educational use, and not intended to substitute professional medical advice, diagnosis, or treatment and should not be used as such.
Sign up to our email newsletter for more blog updates and exclusive discounts.
< Older Post | Newer Post >