The 7 Best Moisturizers for Acne Prone Skin
Keep blemishes at bay without sacrificing healthy moisture levels
Posted on June 9, 2021
Written by: 100% PURE ®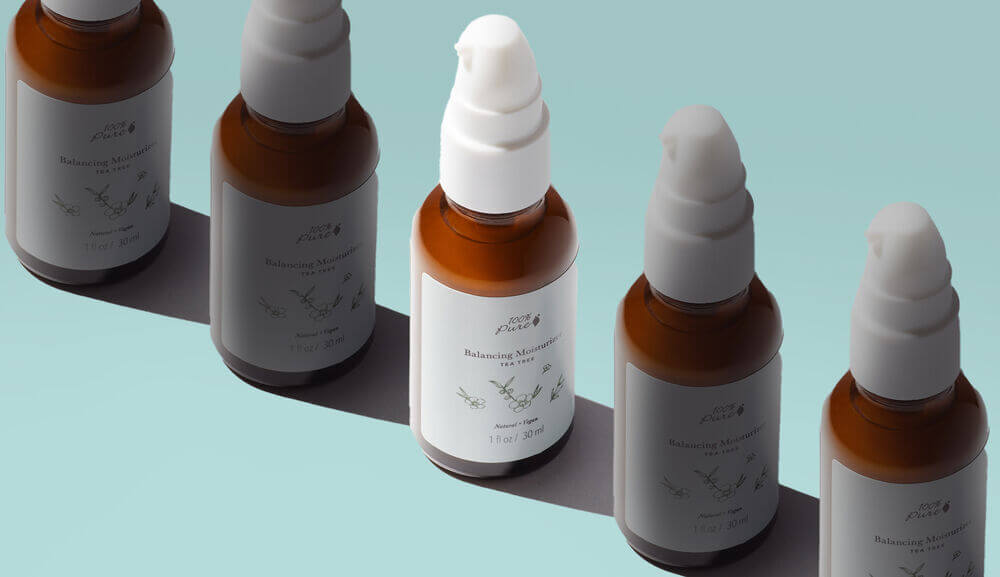 For many of us, summer means more clogged pores and acne. While it's important to understand that acne is completely normal, we all must know how to take care of our skin. Especially when we're up against sweat, makeup, and excess oil!
Aside from sunscreen, few skin care products are more important than moisturizers. But when your skin is constantly oily, it may be tempting to question: do I even need a moisturizer at all?
The Benefits of Moisturizer for Acne-Prone Skin
In the past few decades, our understanding of what causes acne has changed dramatically. 20 years ago, we were told to dry out acne prone skin with potent astringents and alcohols. Nowadays, modern dermatologists have discovered that this couldn't be further from the truth.
Our skin is actually incredibly self-sufficient; it even knows how to moisturize itself by creating an oily, waxy substance called sebum.
Sebum lubricates and hydrates the skin to protect it and keep it healthy. But sometimes our sebum levels become imbalanced, leading to a buildup. And when excess sebum mixes with dead skin in the pores, this produces comedones – also known as acne bumps.
We've been told for years to completely strip the skin of its sebum, but this can seriously backfire. When the skin's stripped of its oils it responds by producing more, leading to a cycle of clogged pores and irritated skin.
That being said, there are moisturizers that can make acne prone skin worse. These moisturizers are comedogenic, meaning that they can clog the pores, once again leading to more breakouts.
While there are many factors that cause acne, clearing it will ultimately come down to restoring your skin's sebum balance. Balance can be tricky, but never fear: we'll help you find the best moisturizer for acne prone skin!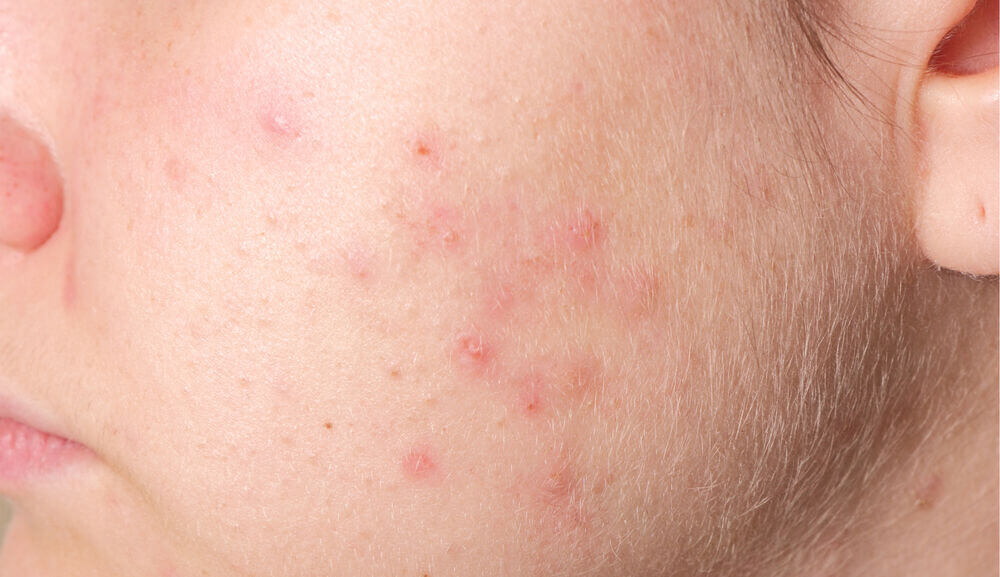 The Best Moisturizer for Acne Prone Skin
No matter the skin type, everyone needs to moisturize. You just need to find something that works for your unique skin.
This means avoiding ingredients that are going to clog your pores. For example, mineral oil can be especially unsuitable for acne prone skin. And while silicones may be fine for some skin types, they can potentially make acne prone skin worse. Artificial fragrances can also irritate acne-prone skin.
And while there are oils out there that are suitable for acne prone skin, it's generally safe to stick with moisturizers that are oil-free.
The best moisturizer for acne prone skin will include ingredients that are both hydrating, lightweight, and soothing. Check out a few of our favorites:
Hyaluronic acid is both lightweight and hydrating. Its gel-like consistency has a weak lipid barrier, so it's not going to have an oily texture – and it can deliver up to 1000 times its weight in water for serious hydration.

Salicylic acid is also a great choice for some people, since it gently sloughs aways dead skin and sebum to help clear out comedones.

Anti-inflammatory green tea makes a great choice for acne-prone skin. In one scientific review, it was found that applying green tea extract to the skin can help rebalance oil in 60 days.

Another option is retinol, a natural vitamin A derivative that helps speed up the skin cell cycle to promote clarity and reduce acne scarring.

As both an antimicrobial and antifungal tea tree essential oil can also be beneficial. This popular acne ingredient may help diminish acne scars and reduce redness in blemish-prone skin.
Our Top Picks: Moisturizers for Acne
Looking for a moisturizer for acne prone skin? Browse this lineup to find one that suits your needs.
Tea Tree Balancing Moisturizer
Our Tea Tree Balancing Moisturizer is made with a lightweight formula featuring tea tree, green tea, and azelaic acid to promote clarity and balance. With the soothing benefits of aloe, this moisturizer absorbs quickly into the skin to deliver some much-needed hydration.
Versed Dew Point Moisturizer
With the help of hyaluronic acid, this gel moisturizer from Versed keeps the skin quenched all day long. Green tea and aloe help soothe inflammation for reduced redness.
EGCG Concentrate Cream
Green tea's most abundant antioxidant is epigallocatechin gallate (EGCG), which is known to help fight premature signs of aging and free radical damage. Our EGCG Concentrate Cream floods the skin with the potent antioxidant, helping to fight acne and promote younger-looking skin.
Youth to the People Adaptogen Deep Moisture Cream
This popular face cream features herbal substances known for keeping skin in balance. With plant-based squalane and shea butter, skin should receive the perfect amount of moisture without clogging pores.
Mother Dirt Probiotic Moisturizing Serum
It's easy for acne-prone skin to become dry if you use too many harsh ingredients, and this formula delivers a much-needed boost of hydration. It's a light, moisturizing formula designed to regulate and maintain your microbiome for smoother, healthier skin.
Osea Blemish Balm
Don't let the word "balm" scare you off; the Blemish Balm from Osea is a rich (but not too rich) moisturizer for acne prone skin. With the help of botanicals like tea tree, thyme, and juniper, this balm soothes and clarifies the skin while managing shine.
Biossance Squalane + Probiotic Gel Moisturizer
Probiotics can work wonders for stressed out skin, which is right in line with acne-prone concerns. This gel-based moisturizer calms redness, reduces the appearance of large pores, and delivers just the right amount of moisture to skin.
For more information on clearing blemishes, check out our related blog posts:
We carefully hand-select products based on strict purity standards, and only recommend products we feel meet this criteria. 100% PURE™ may earn a small commission for products purchased through affiliate links.
The information in this article is for educational use, and not intended to substitute professional medical advice, diagnosis, or treatment and should not be used as such.
Sign up to our email newsletter for more blog updates and exclusive discounts.
< Older Post | Newer Post >