Is Slugging Actually Good for Your Skin?
Weighing the pros and cons of the slugging TikTok trend
Posted on March, 11 2022
Written by: 100% PURE®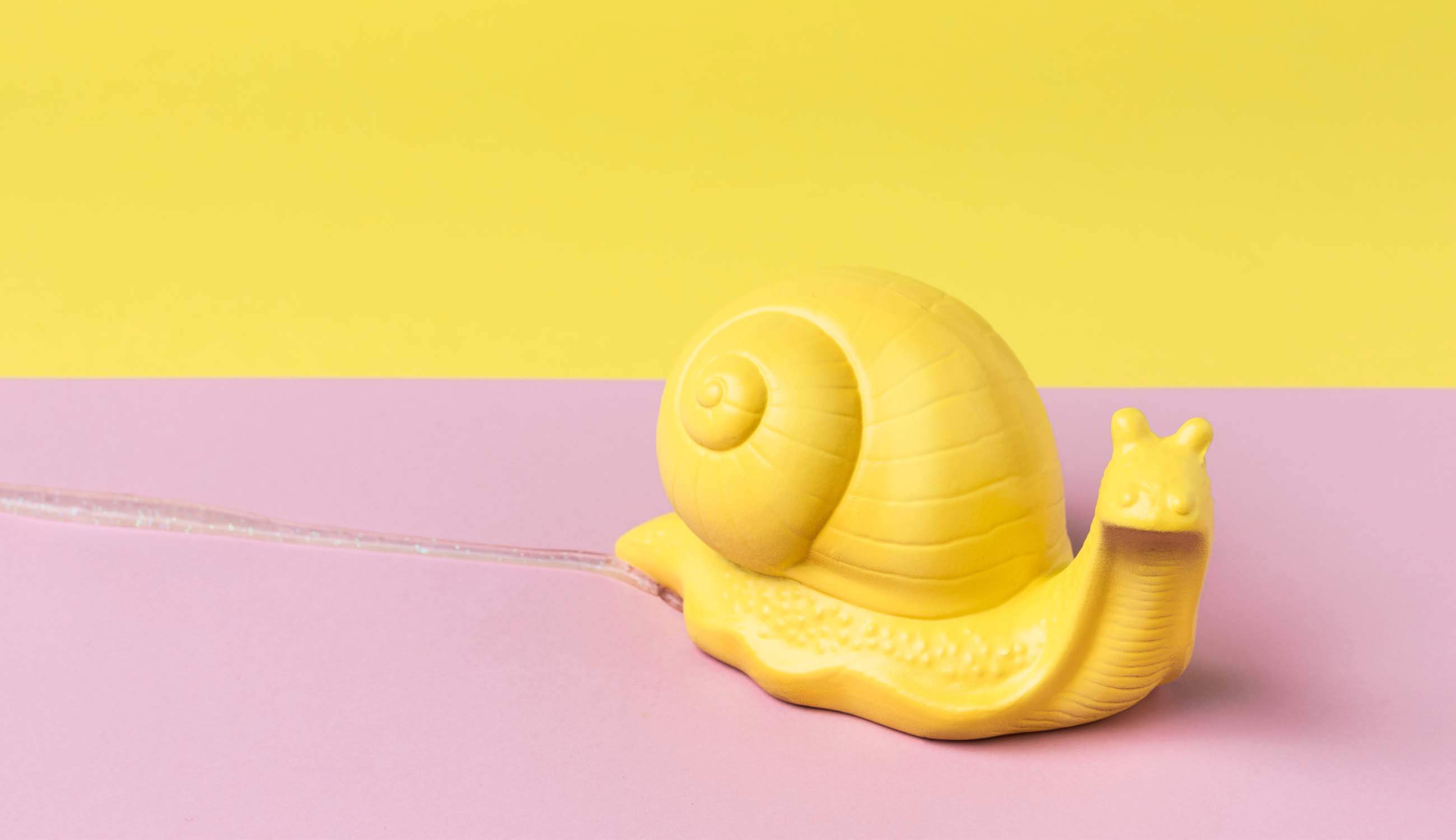 The beauty TikTokers are at it again. The latest K-beauty trend to hit the For You pages and hashtags on the app is designed to give you the appearance of Korean glass-like skin and the dreamiest texture this side of the beauty internet.
Slugging, as it's affectionately called, is the technique of smearing petroleum jelly on your face before bedtime. Yes, the sworn-by trend with a hashtag alone that yields over 189 million views could be the messy but golden ticket to baby-soft skin.
Let's take a closer look at this K-beauty TikTok trend to see if it's living up to its viral hype – plus some natural alternatives to the petroleum-sourced viral sensation!
What Exactly Is the TikTok Trend of Slugging?
You're not alone if the term 'slugging' conjures up yet another K-beauty TikTok trend of putting snail mucin on your face or entails visions of slugs sliding across your face all in the name of silky skin. But the nighttime technique of slathering on petroleum jelly does leave a slimy, thick film resembling a slug – hence the trend's namesake.
Is the viral beauty trend the key to waking with reborn skin? Since slugging entails applying a heavy-duty occlusive layer (traditionally balms like Aquaphor or Vaseline) it prevents transepidermal water loss (TEWL) and dehydration of the skin that occurs overnight so you wake to fresh, plump skin.
Slugging also locks in moisture and your other night skin care products so you get more effective and beneficial results. This, in turn, leads to a plethora of other benefits, like more youthful-looking, glowy, and bouncy skin.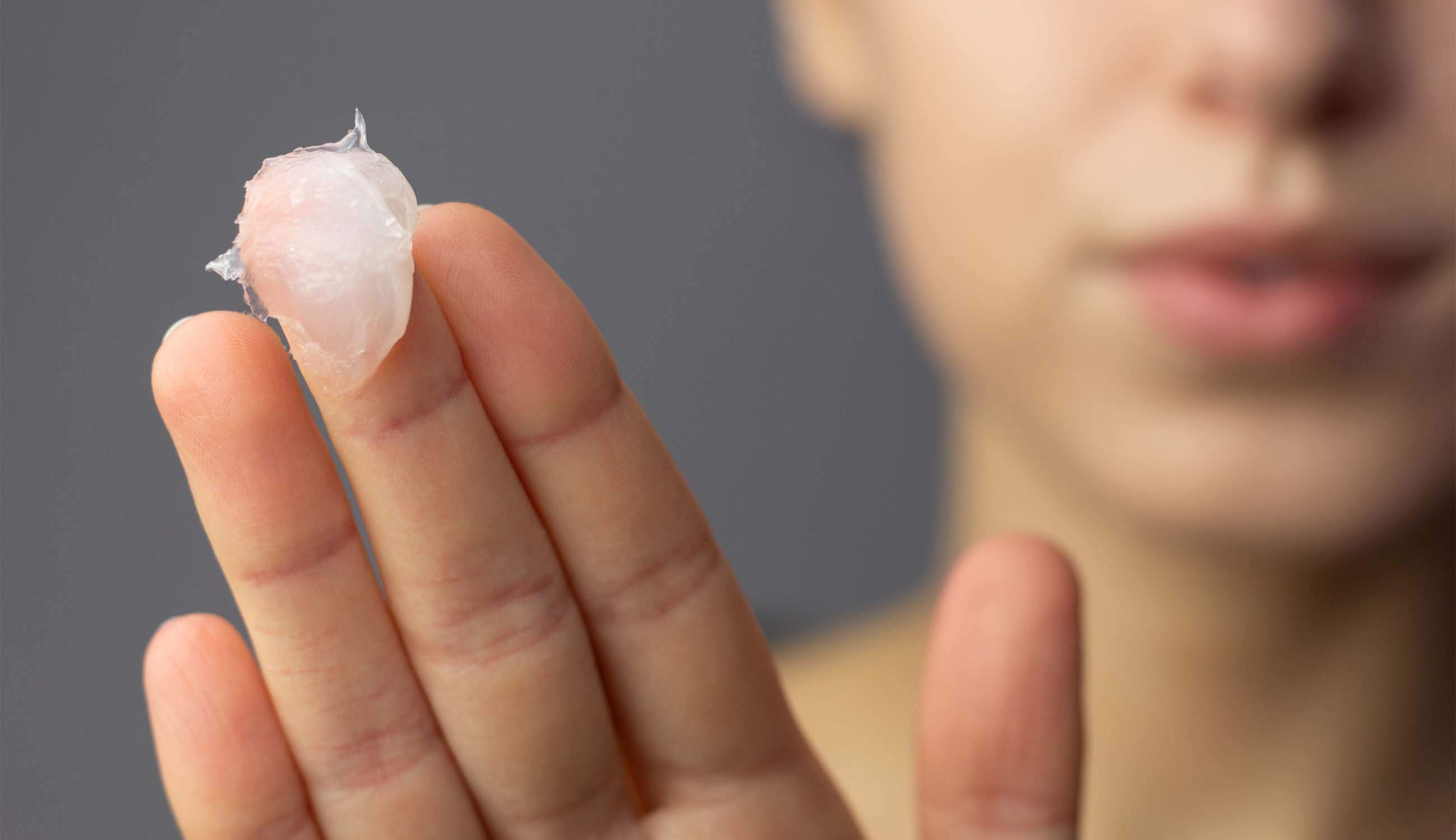 The Pros and Cons of Using Petroleum Jelly for Slugging
The beauty of slugging besides achieving ultra-soft skin from the comfort of your bed is it only requires one product: an occlusive! Occlusive ingredients act as a seal, keeping moisture from escaping while giving skin a more hydrated appearance. The top trending occlusive for slugging is Vaseline.
Under the popular brand name for petroleum jelly, Vaseline is more effective at reducing the amount of moisture your skin loses and locking in hydration compared to applying a regular moisturizer. The low cost of the ooey-gooey goodness can make it a good choice for treating dry skin and other skin conditions like rosacea and eczema as well as anti-aging concerns.
The occlusive properties of Vaseline also have some drawbacks. The water-trapping barrier of Vaseline can also trap any bad bacteria that may already be on the skin, which could cause acne and exacerbate rosacea. Since most occlusives are petroleum-derived ingredients, there are concerns over some of the cancer-causing chemicals found in crude oil that may contaminate petroleum jelly.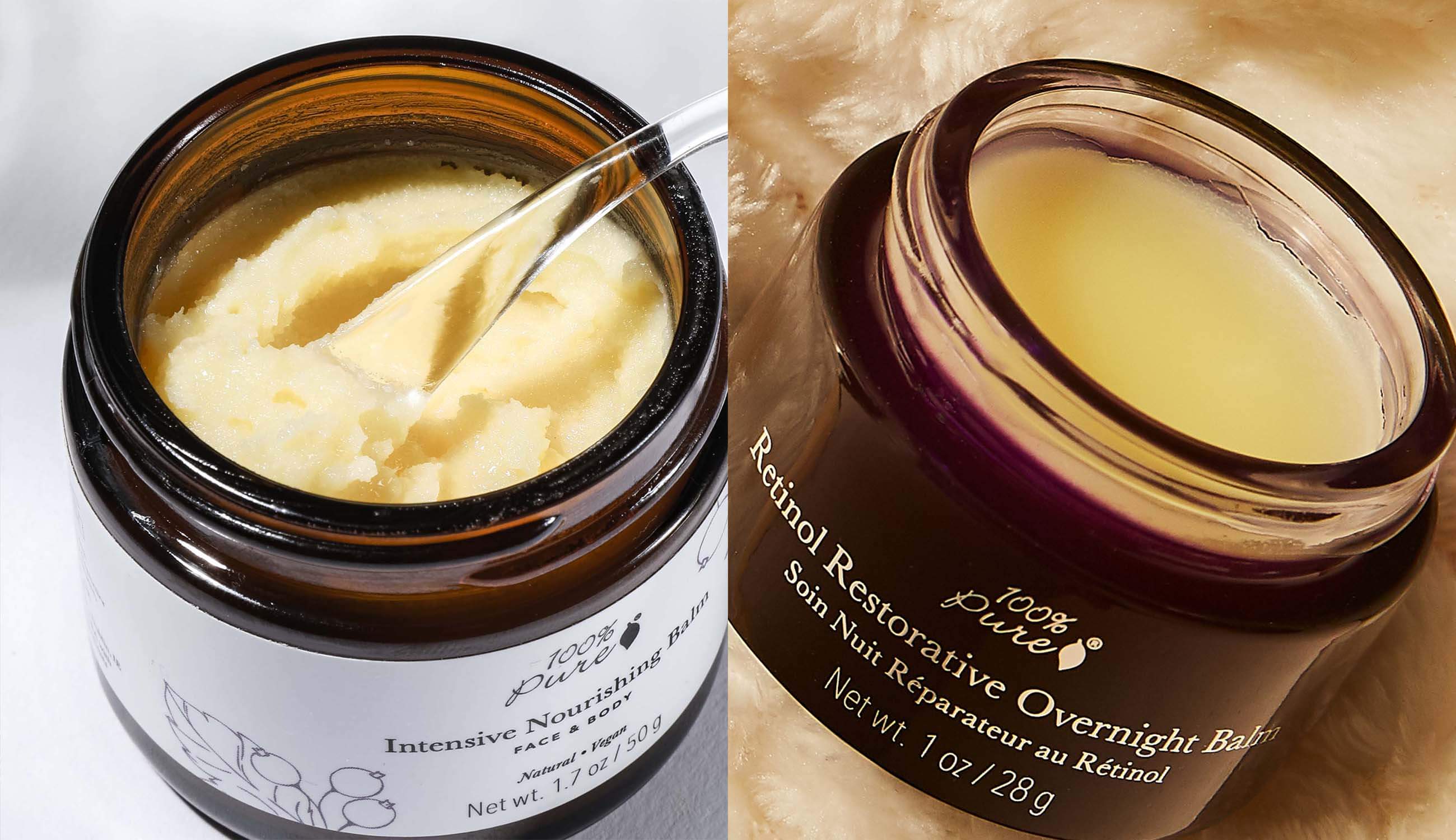 What Are Some Natural Alternatives to Petroleum Jelly for Slugging Skin?
It's reasonable to be concerned about the safety of petroleum-based ingredients in your skin care products. After all, petroleum can be refined into gasoline. Thankfully, there are some natural alternatives to Vaseline that we think could be real beauty saviors for slugging, too.
#1: 100% PURE Intensive Nourishing Balm
If you're looking for the benefits of slugging without the mess and the chemicals from petroleum, this nourishing balm is the key to waking with reborn skin. It features natural occlusive ingredients like avocado and shea butters to reinforce the skin's barrier.
Our balm is also fortified with non-comedogenic grapeseed and blackcurrant oils to restore and replenish dry skin. Its lightweight formula makes it perfect for slugging, for just about any skin type.
#2: Waxelene Multi-Purpose Ointment
Waxelene is well known as a more sustainable alternative to Vaseline, as it doesn't contain petroleum derivatives. This ointment is made with just four natural cruelty-free ingredients: organic beeswax, organic soy oil, organic rosemary oil, and natural vitamin E oil – perfect for slugging.
This vegetarian option also softens the skin, and thankfully, it does so without the waxy, greasy feel (and smell) of petroleum jelly.
#3: Alba Un-Petroleum Multipurpose Jelly
Another popular alternative to products like Vaseline is Alba Botanica's Un-Petroleum Multi-Purpose Jelly. It moisturizes with occlusive ingredients like beeswax, moisture-rich coconut and sunflower oils, and soothing, protective vitamin E.
This vegetarian formula is also free of parabens, phthalates, and synthetic fragrances. Bonus: It can also be used to remove eye makeup or as an all-over body moisturizer. Face and body slugging, we're in!
#4: 100% PURE Retinol Restorative Overnight Balm
This intensely moisturizing nighttime superstar is a game-changer for slugging. This balm includes non-comedogenic avocado butter and organic beeswax, which functions as an occlusive barrier to keep dry skin moisturized without feeling greasy. Vitamin E moisturizes flakes and cracks. Sunflower seed oil and olive oil enhance skin repair so you can wake up to baby-soft skin.
Want to join in on the slugging fun? There are plenty of natural alternatives to help you achieve the dreamiest, softest skin ever overnight. Sure, you may end up looking slimy and shiny, but that's the goal! Catch some zzz's and let the wonder of slugging begin. When you wake up in the morning, remove the petroleum jelly or natural alternatives with the help of your natural face wash and reveal beautiful, glowing skin.
We carefully hand-select products based on strict purity standards, and only recommend products we feel meet this criteria. 100% PURE™ may earn a small commission for products purchased through affiliate links.
The information in this article is for educational use, and not intended to substitute professional medical advice, diagnosis, or treatment and should not be used as such.
Sign up to our email newsletter for more blog updates and exclusive discounts.
< Older Post | Newer Post >