7 Incredible Antioxidant Serums
These year-round treatments do heavy-lifting for youthful skin
Posted on November 18, 2020
Written by: 100% PURE ®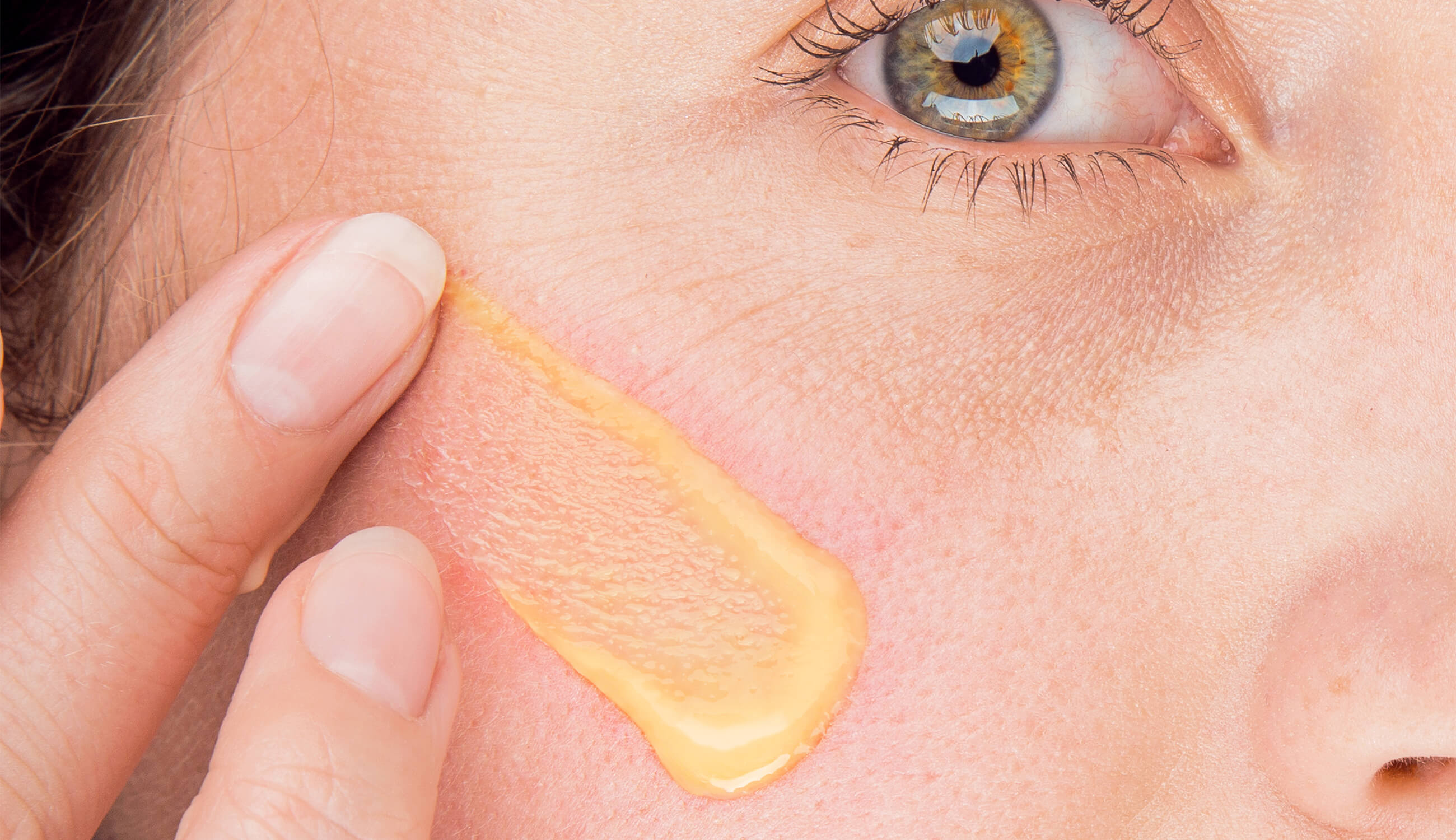 Why are antioxidants so good for skin? They inhibit damage, support skin repair and, in some cases, encourage enhanced skin function. This means that antioxidants help to support anti-aging efforts and promote more balanced, happier skin overall.
As we move into the cooler months, our main skin care goal is to offset stress wrought by changing weather conditions. We're identifying the best serums to keep skin shining bright all the way into the new year. Here's our list of the top 7 antioxidant serums for the winter season and beyond!
#1: Multi-Vitamin + Antioxidant PM Serum
You probably saw this one coming, right? A holy grail for normal to oily skin types, this potent antioxidant serum packs a serious punch thanks to active ingredients in the formula:
Coenzyme Q10 – CoQ10 is a major antioxidant for anti-aging, helping to boost collagen, reduce fine lines, and lighten hyperpigmentation.

Retinol – Retinol also helps to stabilize sebum production, minimize breakouts and deliver smoother, more radiant skin through cellular renewal.

Niacinamide – This gentle yet powerful antioxidant works to balance oil, smooth pores, and fight signs of UV damage.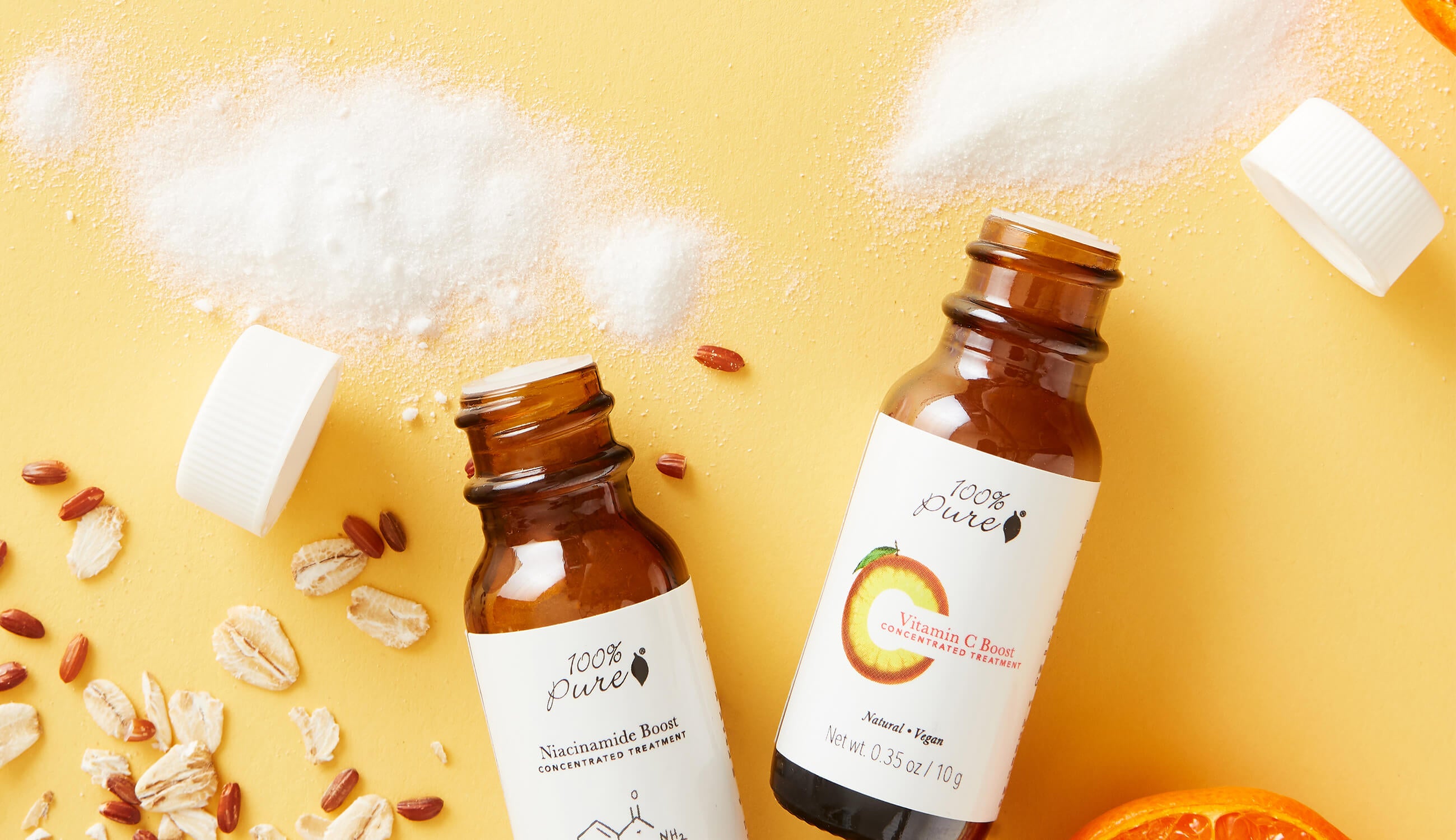 #2: Vitamin C Concentrated Boost
Want to make quick work of acne marks, excess oil, or lackluster skin? This potent powdered serum is best for combo, oily, and normal skin types. It delivers a maximum dose of ultra-transformative vitamin C, to slough away dead skin on the surface while improving the appearance of damaged or scarred skin.
#3: Niacinamide Concentrated Boost
For all skin types – but especially beneficial for us oily girls – niacinamide is another antioxidant that maintains skin's youth by keeping the skin firm and flexible. This dynamo ingredient has it out for dark spots and makes quick work of discoloration. Supporting dramatically improved skin – from large pores and acne scarring all the way to sagging and fine lines – this boost promotes a more stunning complexion with each use.
#4: Green Tea EGCG Concentrate Serum
We love the soothing but potent nature of green tea: one of the main components in this antioxidant serum. Here's what plants this serum on our top 7 list:
Green Tea & EGCG – Together this power-couple fights inflammation, dryness, and puffiness. Fighting sun damage and acne, green tea and EGCG may be one of the most impactful antioxidants for all skin types.

Acai – A favorite antioxidant in both our diets and skin regimens, acai helps to restore and nourish the skin. Loaded with nutrients like A, B, C, and E vitamins, acai can boost brightness and support our skin's collagen production.

Hyaluronic Acid – This ultra-hydrating ingredient behaves like an antioxidant, replenishing the skin's moisture by drawing in 1,000x its weight in hydration.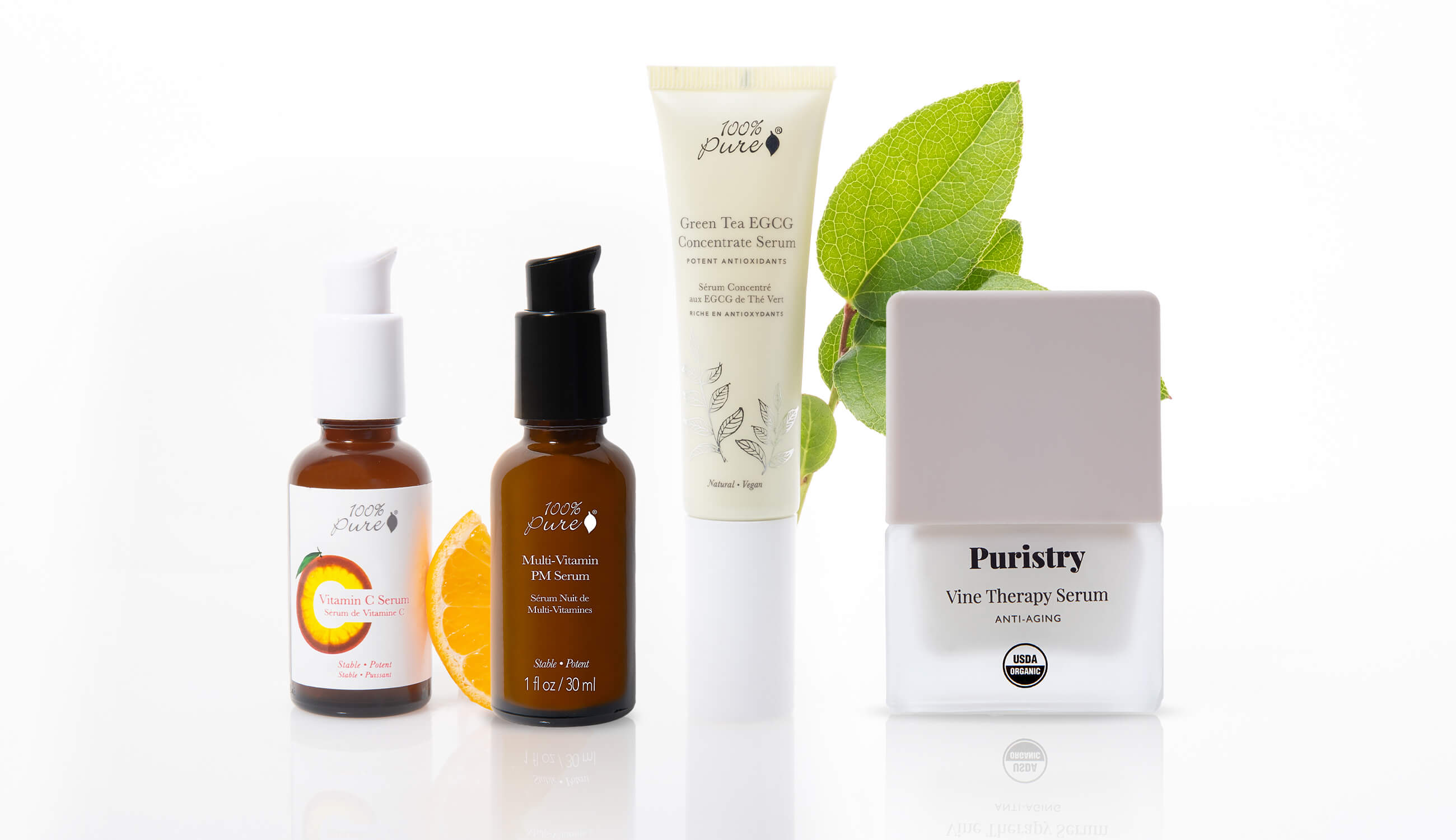 #5: Vitamin C Serum
Every skin type deserves a little vitamin C, and this sunny serum is the perfect place to start. Great for even sensitive skin types, here's how a serum like this can transform the skin:
Vitamin C – The IT-girl of anti-aging antioxidants, vitamin C gives us all the glow we could ever need. It turns over dead skin cells and reduces discoloration on the surface. Supporting a boost in collagen as well, this namesake ingredient sets the skin up for agelessness.

Vitamin E – The key to continually moisturized skin, E vitamin is known to hydrate and repair damaged skin. It fortifies our skin's protective barrier against the effects of UV damage.

Alpha Lipoic Acid – Naturally sourced from yams, beets, and tomatoes, this anti-aging antioxidant makes quick works of fine lines and enlarged pores. It helps to rid our skin of free radicals for a smoother and more radiant complexion.
#6: Puristry Vine Therapy Serum
We'll admit it; occasionally we have a glass of wine during our evening routine – but this grape-forward treatment is consumed by our skin. The antioxidant serum from our sister brand celebrates the beauty of skin-supportive red wine, for relaxed and rejuvenated skin.
Resveratrol – We say bye-bye to redness and hello to collagen support with this anti-aging component. Resveratrol comes from indulgent sources like chocolate and red wine. Much like our favorite treats, this antioxidant is a real ally in fighting stress – especially the kind our skin experiences from our everyday environment.

Algae – Our skin is a battleground of stressors and saviors, working to either trigger or prevent aging in the skin. Algae evens the playing field by neutralizing some of the enzymes that destabilize our skin. It helps to leave skin hydrated and plump, with more of our collagen intact.

Aloe Vera – Possibly one of the most soothing ingredients known to man, the antioxidant power of aloe is unmatched. Incredibly calming for inflammation including seriously dry skin, breakouts, redness, and burns. Aloe can also help to neutralize scars, protect against the sun, hydrate, and support an overall youthful appearance.
Lightweight with lovely calming results, this dewy antioxidant serum is excellent for every skin type there. Featuring a lovely blend of nutrients and botanicals, this treatment is a real treat for layering into a wholesome self-care routine.
Ferulic Acid – Wonderful for UV protection, ferulic acid slowly diminishes the look of discoloration, fine lines, and wrinkles. This ingredient is a team player, helping to boost the efficacy of other actives and antioxidants in your other products.

Vitamin C – Working with the magnifying support of ferulic acid, the vitamin C in this antioxidant serum is too strong for stubborn acne spots and age spots to resist. We love the dramatic glow and warm radiance this ingredient delivers.

Vitamin E – An essential component for healthy skin, the vitamin E in this dewy serum feeds the skin with a lush drink of hydration. This vitamin helps to heal the all-important lipid barrier to maintain essential moisture in the skin.
We carefully hand-select products based on strict purity standards, and only recommend products we feel meet this criteria. 100% PURE™ may earn a small commission for products purchased through affiliate links.
The information in this article is for educational use, and not intended to substitute professional medical advice, diagnosis, or treatment and should not be used as such.
Sign up to our email newsletter for more blog updates and exclusive discounts.
< Older Post | Newer Post >