Find gifts for everyone on your list!
Posted on November 11, 2020
Written by: 100% PURE ®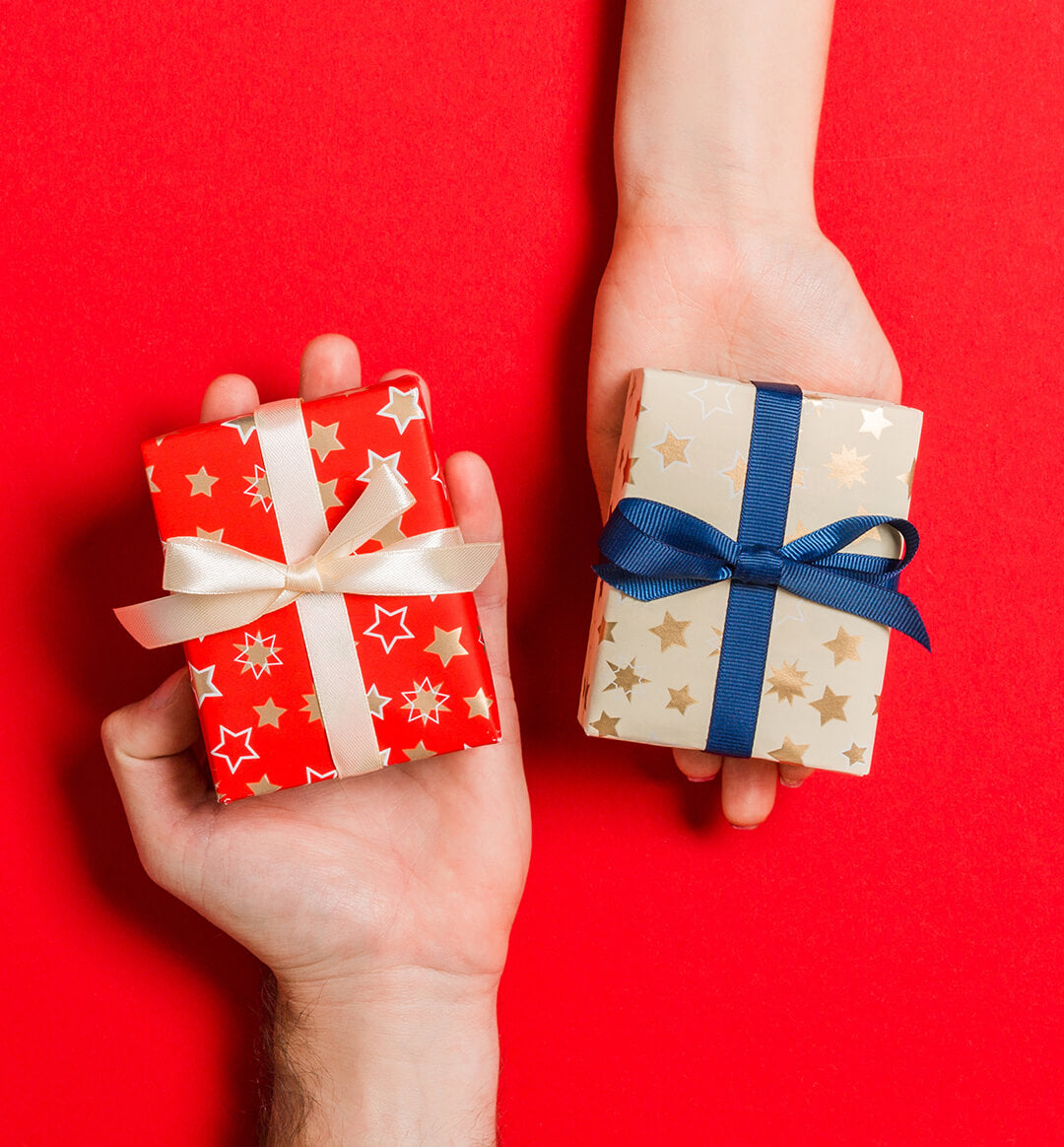 Once Halloween is in our rearview mirror, things really shift into high gear. We start to brainstorm all the gifts we're going to get for our friends and family – plus a few treats thrown in for ourselves.
This year we're really tapping into the theme of giving back, paying it forward, and spreading joy. This holiday gift guide will provide gift ideas for teachers, lovers, caregivers, mentors – anyone in your life that deserves a token of appreciation this year.
Use our 2020 holiday gift guide to fill your carts and stuff your stockings. You'll find something for all the special someones on your list!
Gift Ideas for: Moms
Clean Beauty Gifts
Ever heard mom wish for a magical youth elixir? The Retinol Dream Trio will make all her DIY spa night dreams come true (all thanks to you, her secret favorite).
This collection features our luxurious Retinol Overnight Balm. This luxe balm is guaranteed to keep her skin hydrated all through the night, with a soft and radiant complexion come morning. Avocado butter and vitamin E restore skin texture and suppleness, while retinol tackles fine lines and other signs of aging. Soft notes of jasmine calm the senses and whisk her away to dreamland.
The more years (and more kids) we have under our belt, the more we've come to accept that eye cream is not optional. We can guarantee mom, in her infinite wisdom, knows this fact. The cruelty-free and vegan Retinol PM Eye Cream makes the perfect gift for any skin type, including sensitive skin.
Soothing rose and chamomile heal dry, winter chapped skin around the eyes. Anti-aging ingredients like pomegranate, acai, plumping hyaluronic acid, and powerhouse niacinamide make a potent punch to smooth, tighten and uplift. Fine lines and dryness don't stand a chance once mom works this into her routine.
She'll start and finish her nighttime routine in the most adorable pink plush headband. This secret weapon is a multitasker: it keeps hair back while cleansing, and can also be slept in to keep hair from falling into her application of Overnight Balm.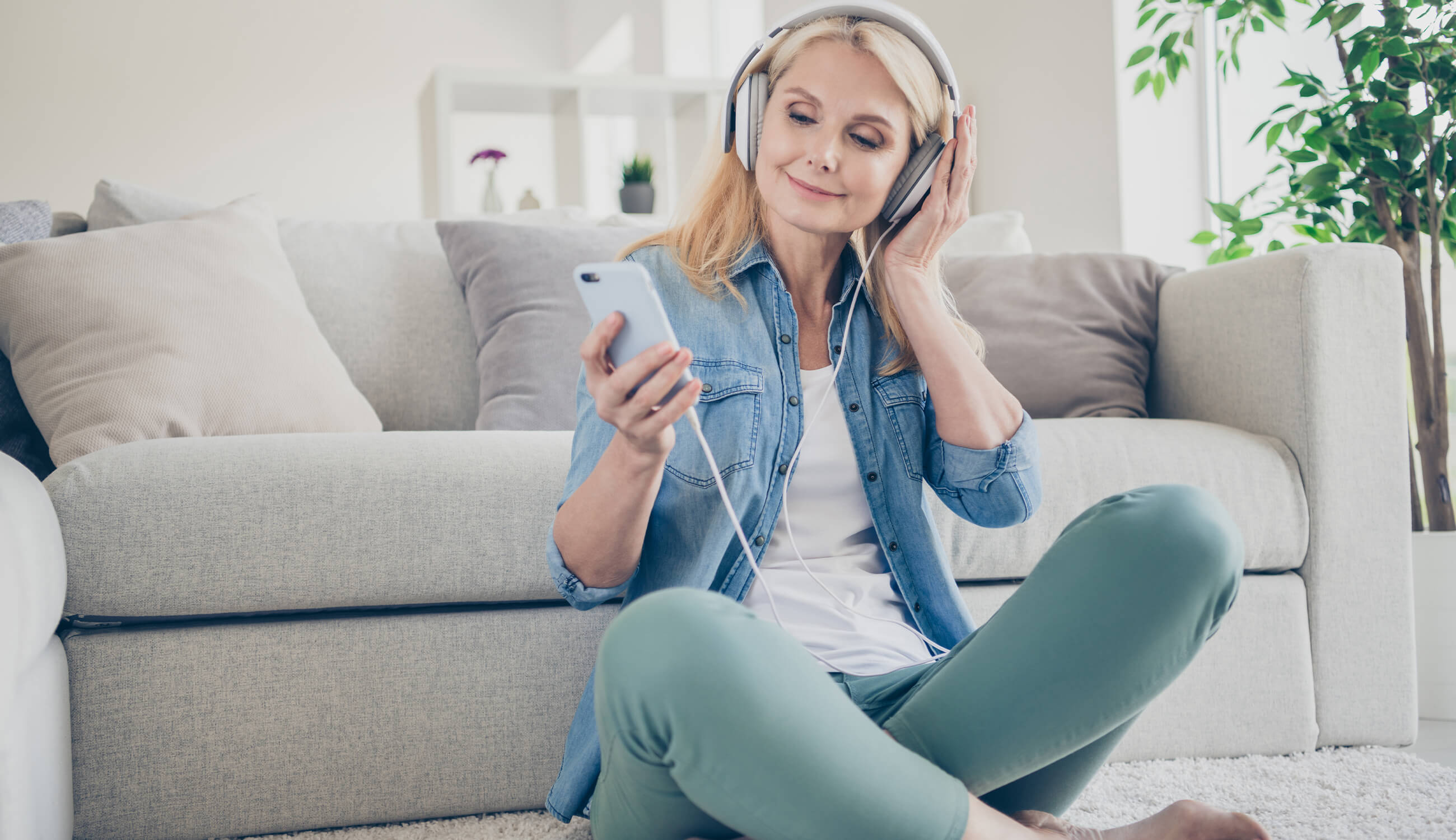 Bonus Gift from the Heart
We wanted to include a thoughtful addition for all mothers and moms-to-be on our holiday gift guide this year. Why not present her with a subscription that makes her feel good, rather than one that just clutters her drawers?
Wellness apps like Calm, Headspace, or My Possible Self can all be beneficial. Moms always need a nudge or two to take time for themselves and this way, she can do it with the swipe of a touchscreen.
Gift Ideas for: Significant Others
Clean Beauty Gifts
What gift is perfect for the sweetheart in our lives? Something naturally sweet that has both of us looking forward to (or reminiscing about) tropical escapes. The next trio included on our holiday gift guide treats the body with a luscious coconut theme: the Coconut Body Oasis.
The first product in this gift kit is our best-selling Coconut Shower Gel. It's constantly selling out, and there's no mystery as to why. This formula works for all skin types, and comes with a luxurious blend of plant-based ingredients. Components like rose hydrosol and green tea make the entire coconut cleansing experience nothing short of heavenly.
Boosted with anti-aging and soothing ingredients, our Coconut Hand Buttercream nourishes dry, cracked hands – no matter how many times they're washed each day. To keep their skin smooth and comfy, follow the coconut shower with the matching Whipped Body Butter. It's also included in the set, and is loaded with softening cocoa butter that enhances that natural, tropical coconut scent.
Bonus Gift from the Heart
Take this gift the extra mile by planning a personal day for your special someone. Clear their schedule and dedicate a safe place for them to relax; think a spa-inspired bathroom at home, or a local staycation spot. Include a classic waffle knit robe, plush pair of slippers, or a fun "vacation" soundtrack to elevate their experience.
Gift Ideas for: Best Friend
Clean Beauty Gifts
Our bestie plays a lot of roles: personal cheerleader, pro-bono therapist, occasional photographer, and so many more. Your BFF truly deserves a gift that shows how much we appreciate them – and beauty goodies are easy pleasers.
Our version of daily glam is a little different than say, a year ago – but that doesn't mean our makeup routine is non-existent. The Lash & Line Trio takes the guesswork out of picking special shades, and includes staple products that they'll actually use.
The eyes have it with beauty products for the perfect Zoom call makeup and looks that wow with or without a mask.
The best BFF ever gets to enjoy a luxe rose gold eyelash curler, which can make all the difference in the potential length of our lashes. Stop there for a bright eyed, casual at-home look – or take it to the next level with liquid eyeliner mascara included in this gift trio.
Lash extensions are so 2019 with our ultra-black Ultra Lengthening Mascara. Featuring black tea for natural, rich pigment, this mascara gives our lashes a too-good-to-be-real finish. Nutritious proteins in the formula actually help to grow longer, thicker lashes with each use.
For days when they need a wing to upgrade their face mask makeup look, the Long Last Liquid Eyeliner is ready to help. With inky black pigment, tattoo-like stay-put color, and a super defined brush tip, eyeliner smudges will be a worry of the past.
Bonus Gift from the Heart
Speaking of worries, we've all had them – and it's in no small part thanks to pressures from social media and the internet. Give bestie a helping hand in the mental health department with a book on how to detox from tech. A personal day, or even a personal hour, with silence and nature is sure to refresh and rejuvenate just in time to face another year of surprises and growth.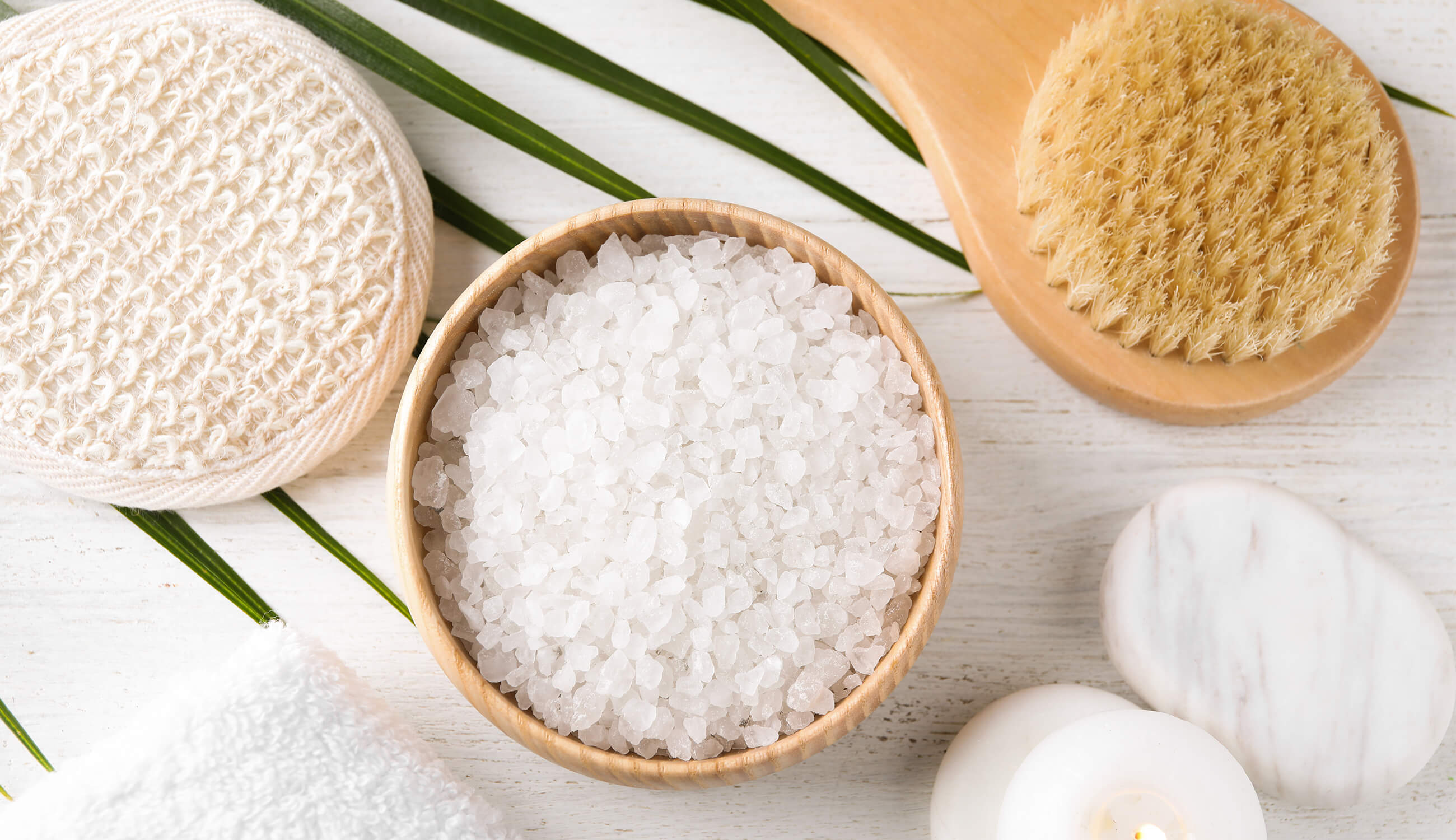 Gift Ideas for: Teachers
Clean Beauty Gifts
Our holiday gift guide could never be complete without honoring the teachers, caregivers, and mentors that have really risen to the occasion in 2020. The name of the game here is "customize". Pick your giftee's favorite scent, and select a bath + body product duo (or trio) that will absolutely elevate their next bath time.
A few ideas:

Bonus Gift from the Heart
Present this customized gift in a basket with a handwritten note or card. Take a few extra steps and add a few flourishes to make sure they feel the love.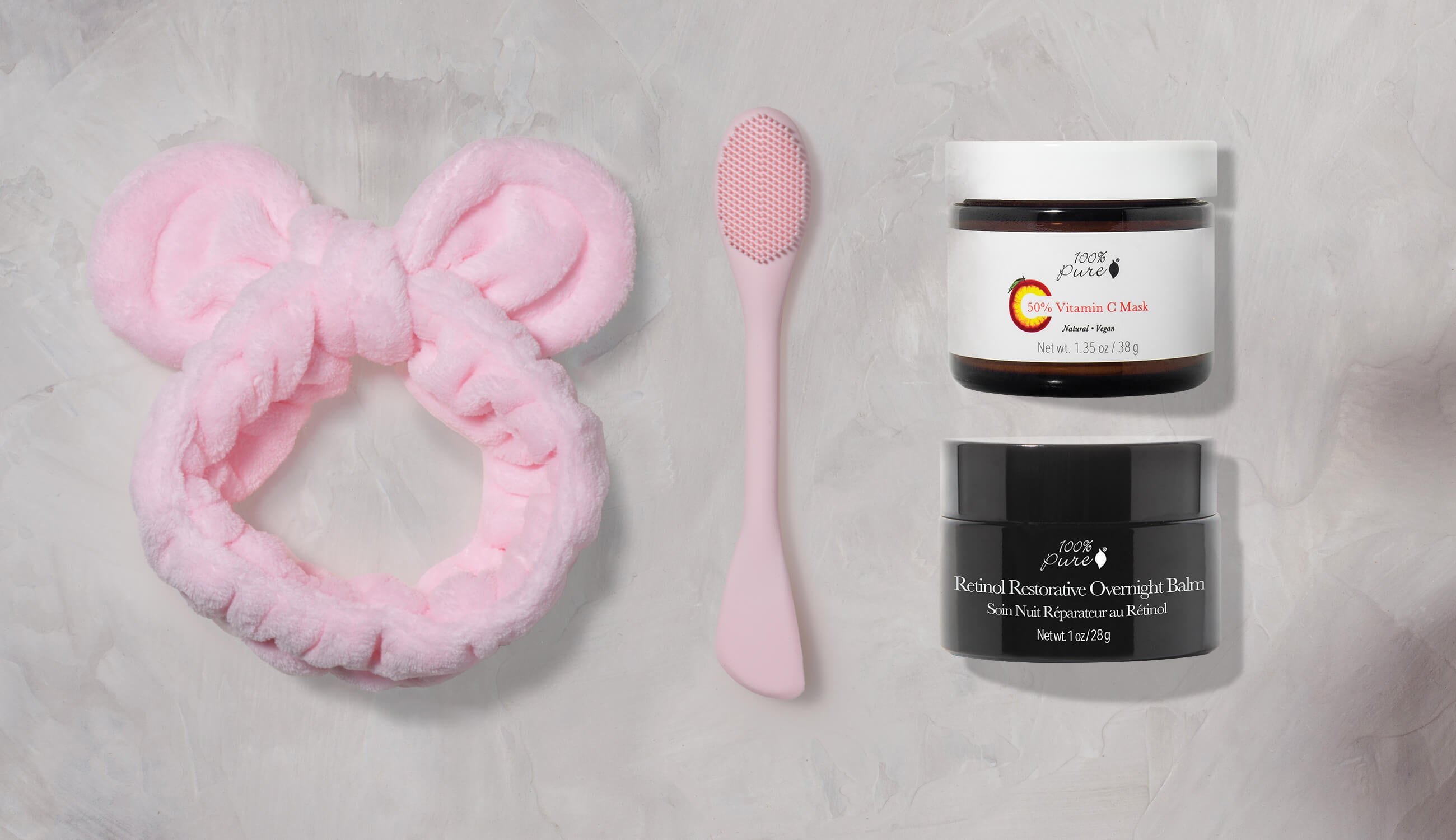 Gift Ideas for: Skin Care Lovers
Clean Beauty Gifts
We've all got one in the family: the skin care obsessed queen. They're full of beauty tips and product knowledge, and have always tried the newest clean beauty formulas. Time to show them how much you've learned with an impressive gift set – they'll be thinking you're the expert!
The Buff & Brighten gift kit is essentially a 3-step facial that can be done day or night. Summer skin troubles beware and winter skin woes stand back: vitamin C is here to save the day. With a serum, scrub, and mask (plus a bonus tool), this giftee's routine is about to get an upgrade.
The best-selling serum in this gift set results in firm, brighter, more even looking skin. A medley of antioxidants and fruit extracts smooth and soften skin texture while improving tone.
When a hard day calls for a spa night, they can reach for the Acai Pulp Facial Scrub and 50% Vitamin C Mask found in this kit. We've included a limited edition, sleek silicone spoon for easily applying both scrub and mask. The double-ended facial spoon can also help exfoliate with its silicone-bristled brush for a deep, pore-cleansing sweep.
Seriously lavish formulas and impactful ingredients are all that's on our gift list this year. With majorly rough waters behind us and lots of hope ahead, a little TLC is one of the best gifts you give this year.
We carefully hand-select products based on strict purity standards, and only recommend products we feel meet this criteria. 100% PURE™ may earn a small commission for products purchased through affiliate links.
The information in this article is for educational use, and not intended to substitute professional medical advice, diagnosis, or treatment and should not be used as such.
Sign up to our email newsletter for more blog updates and exclusive discounts.
< Older Post | Newer Post >