We'll tell you how dehydration affects the skin, and how you can add natural skin hydration and moisture to keep skin healthy and happy this winter!
Posted on November 22, 2017
Written by: 100% PURE®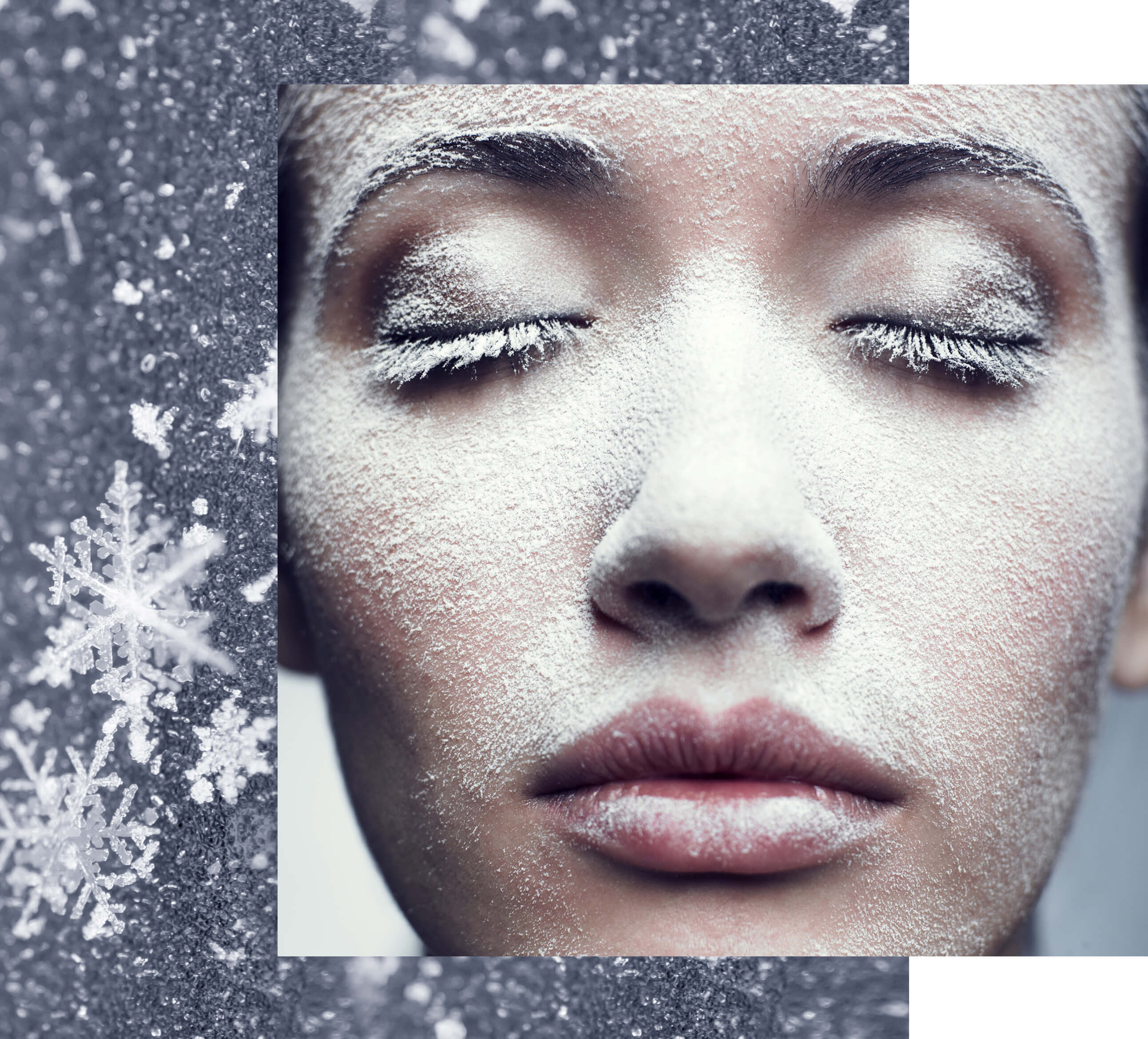 Our best advice for getting a flawless base this winter? Do. Not. Skimp. On pre-foundation prep. Giving your skin sufficient hydration in the winter months is key for smooth makeup application and radiant softness. With ultra stripping wind chill, lower levels of humidity in the air, super stuffy, overheated office spaces and indoor climates, the winter months are a minefield for your dermis (not to mention skin on your body and even your hair). We've put together an easy winter skin care guide to get you, your skin, and your hair safely through the most blustery of seasons!
Foundation, powder, or concealer applied over an insufficiently hydrated base will leave you with makeup settled into the fine lines around your eyes and mouth, overall dullness, and a dry, scaly look that's about as far from glowing as you can get. The good news is that the winter skin blues are avoidable, as long as you're smart about priming, hydrating, and moisturizing.
Hydration and moisturization sometimes seem like two words being used interchangeably, when in fact moisturizing and hydrating are two different things. Both are crucial allies during the winter months: hydrating refers to feeding your skin H20, whereas moisturizing refers to replenishing your natural oil homeostasis. Both of these steps are super important when the temperature drops, and we're here to help you navigate when, where, and why to use them this winter.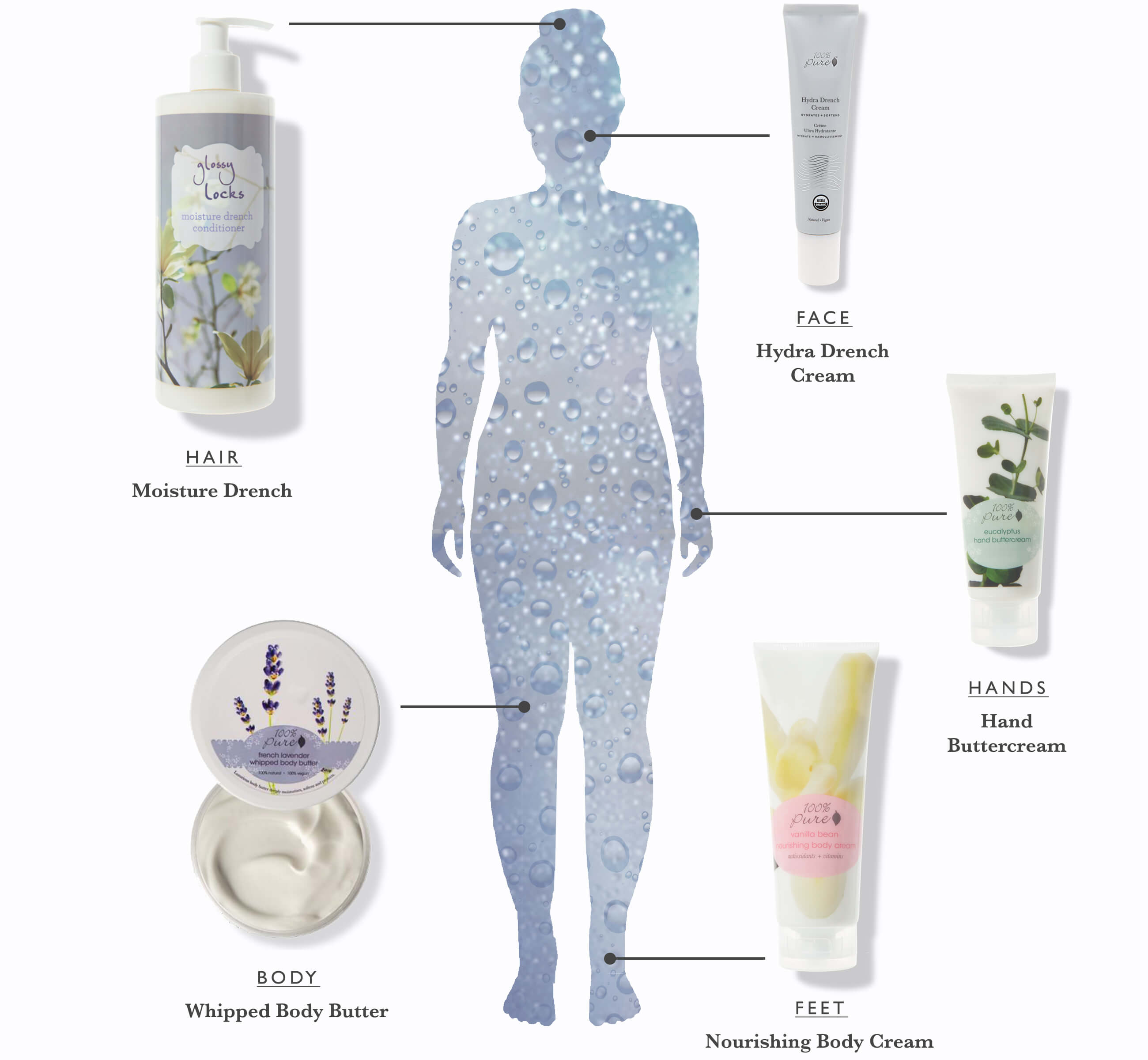 Winter Skin Care: Head to Toe
You may feel winter's chill most heavily on your face, as it's left the most exposed while you're bundled up this winter. But your hair and body are suffering the same effects beneath your slouchy knitted beanie and cozy cable knit sweater, and deserve the same kind of extra consideration when it comes to hydrating and moisturizing. Read on for our best winter skin care picks!
Winter HAIR Care
In the winter months, you'll need to share the moisture + hydration love with your your locks: hair becomes increasingly brittle and prone to breakage, so preventative care is your best friend. For starters, amp up the conditioning factor; try adding in an extra conditioning sesh per week. Our Moisture Drench Conditioner has you covered, with its super rich formula featuring avocado butter for healthy polyunsaturated fats that seal your hair cuticle off from the elements, plus seaweed collagen for increased hair density and elasticity. Marine algae is getting serious buzz right now for it's powerful antioxidant properties: we break it down for you in our recent all-things-seaweed spotlight blog.
PRO TIP: Let your conditioner soak in for a few minutes before rinsing it out, for a mini-mask effect.
Pair Moisture Drench Conditioner with our Moisture Drench Shampoo for a healthy winter scalp. This shampoo is the perfect winter hair tonic, featuring plant cellulose and biotin for maximum strengthening, plus natural cleansing oils (orange, coconut) to bid goodbye to follicle buildup and dry skin. Depending on your natural hair composition, the winter months may be a good time to scale back your shampoo habit – try alternating between shampoo and no-shampoo days to make sure your hydration levels are properly balanced.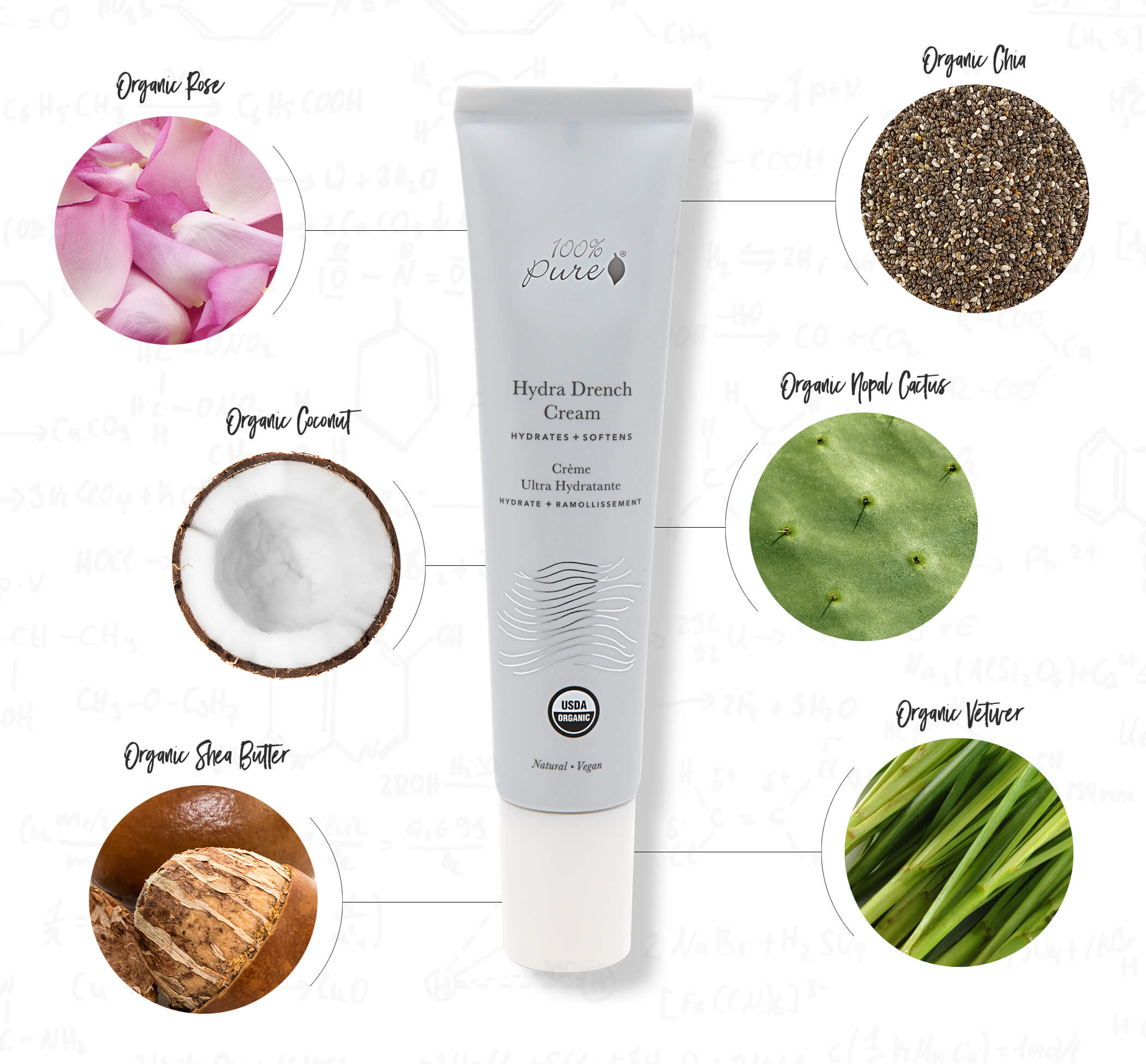 Winter SKIN Care
For keeping your face glowy and good-to-go for makeup prep, try our Hydra Drench Water Gel Cream: an innovative natural moisturizer that works as a super penetrative hydrator and skin-cell replenisher. It features organic chia seed gel and chia oil, both renowned for their high levels of healthy fatty acids and insane humectant properties: chia is super absorbent, and the rich gel water provides skin with concentrated, locked and loaded hydration. This 2010 chia seed oil study breaks things down, noting that chia is "the richest botanical source of 18:3 n-3 fatty acid currently known." Skin one, winter zero. The formula also features rose water, nopal cactus, shea butter, and coconut oil -- all ultra nourishing, natural plant-based hydrators that help skin retain moisture and improve the skin barrier function. These ingredients works synergistically with moisture-attracting sodium PCA and hyaluronic acid for maximum water absorption, penetration, and delivery. It's the winter skin miracle that will help your beauty routine encounter nothing but smooth sailing through the winter months.
Winter BODY Care
When crafting your winter moisturizing, hydrating, and priming routines, it's important not to neglect your body! Ensuring proper body hydration can minimize skin irritation, ingrown hairs, and eczema. Our Whipped Body Butter is a super reliable multi-tasker with an ultra light and absorbent texture, available in a range of plant and fruit-oil based scents. The formula stars cocoa and avocado butter, both chock-full of nutrient dense oils that will melt into your skin and leave you with silky limbs (under multiple sweater layers). This natural body moisturizer is also ultra soothing and anti-inflammatory thanks to aloe vera, making it super effective for any irritation or uncomfortable dry spots. Aloe vera is the modest and humble sleeper MVP in many of our hydrating body care products, with a medicinal profile proven to aid in skin-tissue healing and increased collagen synthesis – don't believe us? The Natural Medicine Journal can walk you through Aloe 101.
Winter HAND and FOOT Care
With your body care covered, it's also key to make sure you're giving extra love to your hands and feet, both of which are super vulnerable in winter months to serious cracking, chapping and irritation, especially if you're spending time outdoors. Apply our Hand Buttercream post-hand-washing to replenish essential minerals and your natural oil barrier – it's full of Vitamin-E packed Argan oil, which is perfect for hands thanks to its non-greasy absorption. For feet, our Nourishing Body Cream is a must-have; this formula features antioxidant rich rosehip oil and high vitamin A content for improved skin texture and tone (our version of a pedicure in a bottle). The light, creamy texture makes this baby perfect for a foot-massage, which is really a year-round necessity.
Top Moisturizing Mistakes
With this winter skin care routine under your belt, winter beauty and self care will be a breeze. For no-fail results (and a foolproof regime), we've rounded up the top moisturizing mistakes that come between winter beauties and a flawless base layer. Print this out and tape it to your bathroom vanity!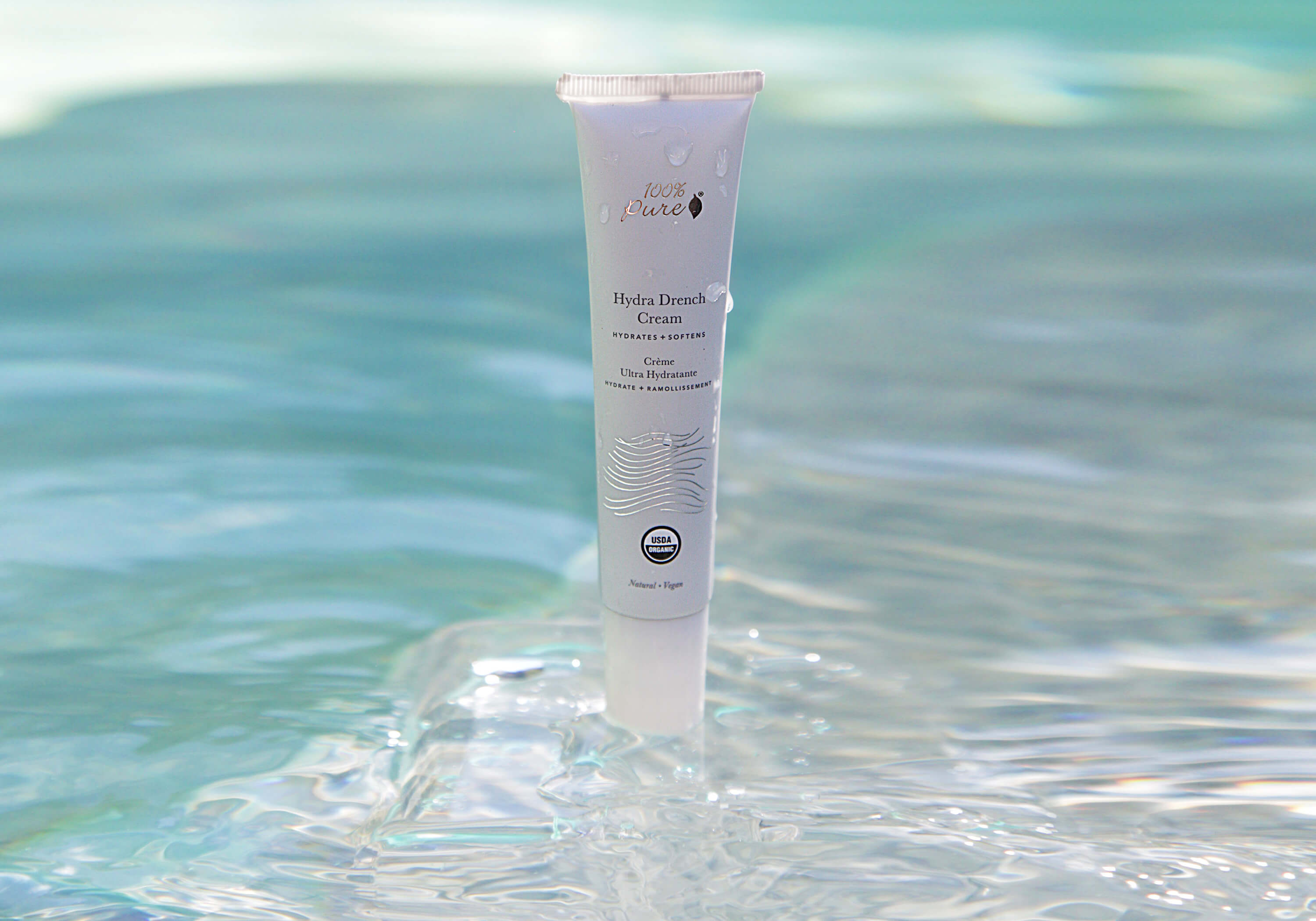 Don't apply moisturizer to bone dry skin – the absorption will be less effective, and more product will evaporate than will sink into your skin barrier. Applying moisturizer post shower, cleanser, or toner ensures that the H20 on your damp face is locked in, and your product will work to its highest potential.

If you have acne, it doesn't mean you should avoid moisturizer like the plague. Winter-time dryness can seriously exacerbate acne, with dry skin contributing to pore clogging and tightness, so make sure you're hitting your AM and PM moisturizing in spite of your breakouts. It will contribute to faster healing and will protect your skin from damage or tightness from any astringent products you're using. To get your feet wet moisturizing acnegenic skin, opt for a hydrating facial moisturizer that has a lower oil content and a lightweight body.

Don't layer too many different products! Sometimes less is more, as over-moisturizing can actually disrupt your skin's natural oil and PH balance, cause blockages in your pores, or render your dermis dependent on external moisture sources.

Don't rub or tug when you're applying your moisturizer, and stick with patting motions around your eyes – that said, gently massaging for longer than you usually do is a great way to kickstart circulation and blood flow. Always apply your product using gentle upward motions.

Don't be impatient! After AM moisture application, it's best to let your product sink in for a few minutes before you move on to primers or cosmetics. This will allow the ingredients to penetrate your skin before you apply additional products
Armed with these tips, you'll be flake-free for the holidays, and your relatives won't be able to stop commenting about how effectively the barrier function of your epidermis is operating!
Curious on how to mold your exfoliating routine to the seasons? Looking for your perfect natural hair care routine? Ready to add skin plumping, deep sea hydration with seaweed based skin care? Keep up with us here for more plant-based fall and winter beauty tips!
We carefully hand-select products based on strict purity standards, and only recommend products we feel meet this criteria. 100% PURE™ may earn a small commission for products purchased through affiliate links.
The information in this article is for educational use, and not intended to substitute professional medical advice, diagnosis, or treatment and should not be used as such.
Sign up to our email newsletter for more blog updates and exclusive discounts.
< Older Post | Newer Post >