...especially when it feels like you're washing them 24/7
Posted on November 12, 2020
Written by: 100% PURE ®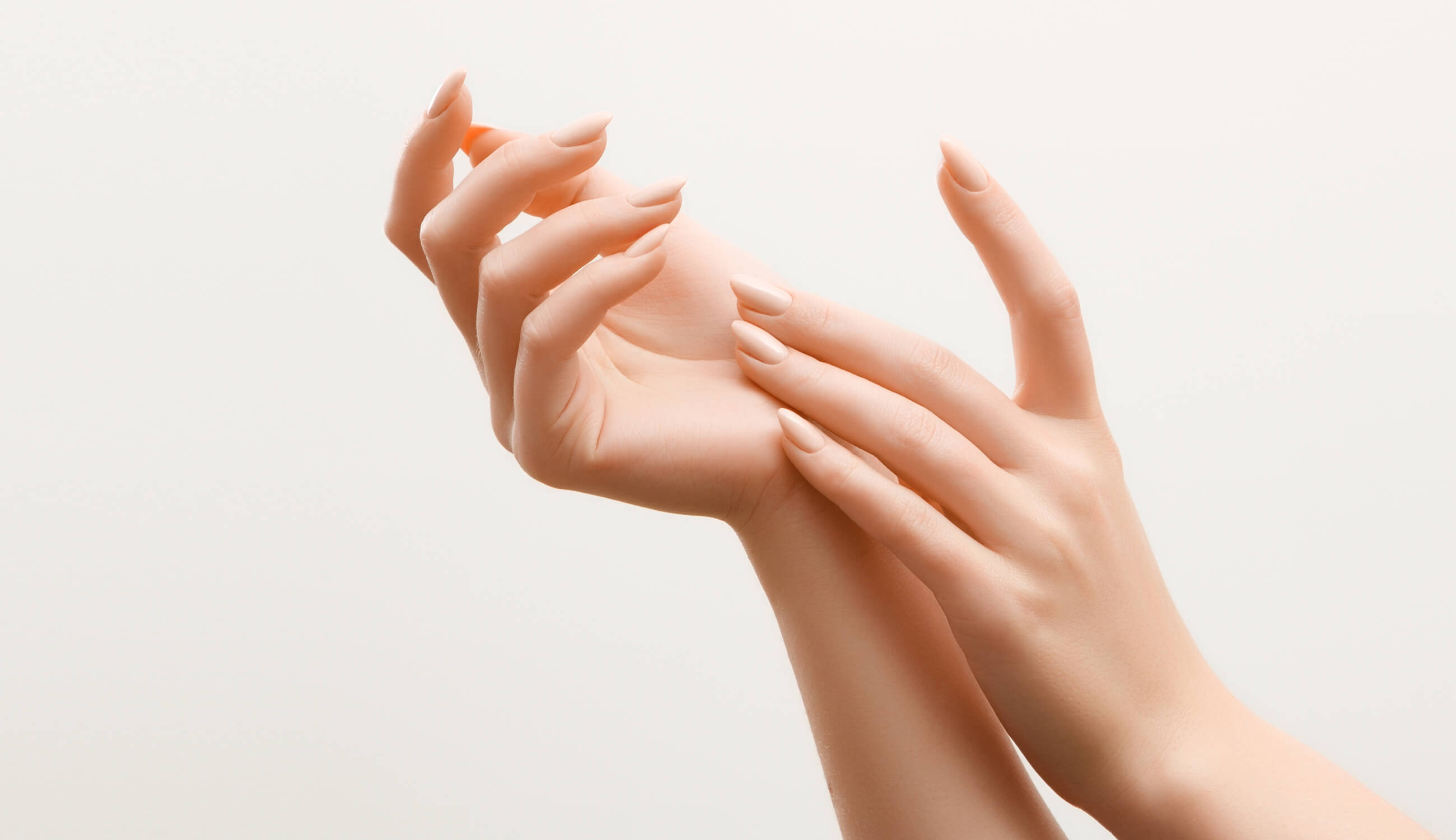 There's a good chance you're washing your hands more frequently these days. It's a healthy habit we should all be practicing – however, it's not unusual for your hands to suffer from overwashing.
Antibacterial soaps tend to strip your skin of its natural oils and as a result spells cracked, dry skin. This doesn't just affect our skin: dehydrated, irritated cuticles and brittle nail beds can also be linked to frequent washing.
With winter fast approaching and the flu season looming, dry hands will only get worse.
Luckily, your skin does not need to pay the price for healthy, germ-fighting habits! In this article, we'll show you how to get soft hands with gentle (yet effective) ingredients – all of which you'll find in our all new Hydrating Hand Wash and Cuticle Oil.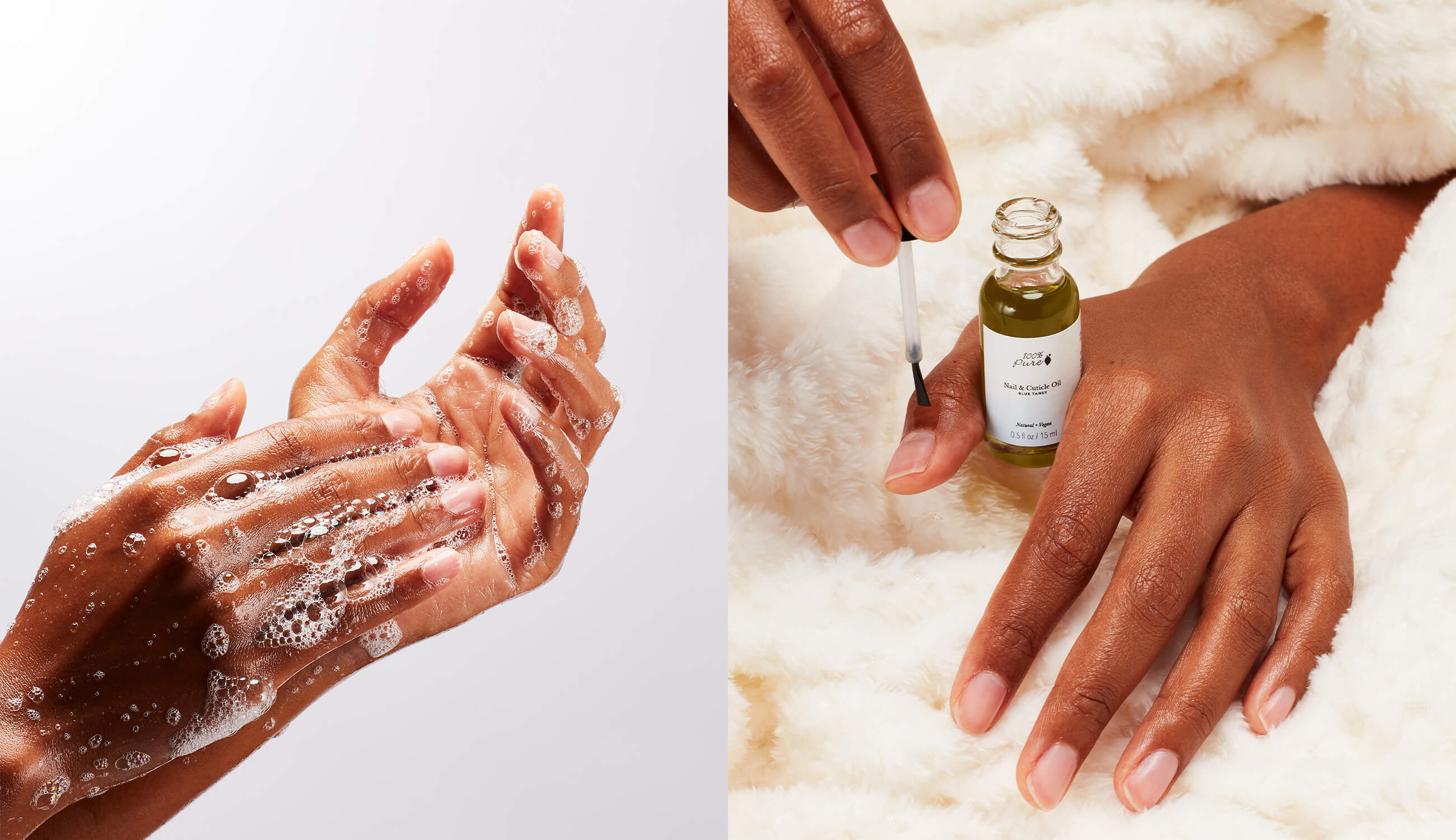 Step #1: Wash and Nourish Your Hands
We can't overstress the importance of washing your hands, especially now.
According to the CDC, hand-washing is one of the most effective ways to prevent the spread of germs and other viral illnesses. They recommend washing with soap and water for at least 20 seconds.
So how do you get soft hands when you're washing all the time? A well balanced soap can actually work to kill germs and nourish the skin. That's why we're thrilled to introduce our Hydrating Hand Wash!
When we formulated our very first hand wash, we kept the hardest-working hands in mind. Unlike common antibacterial soaps, our sulfate-free hand wash contains no harsh detergents, toxic dyes, or irritating fragrances. Yet it still reduces disease causing bacteria, thanks to a few key ingredients: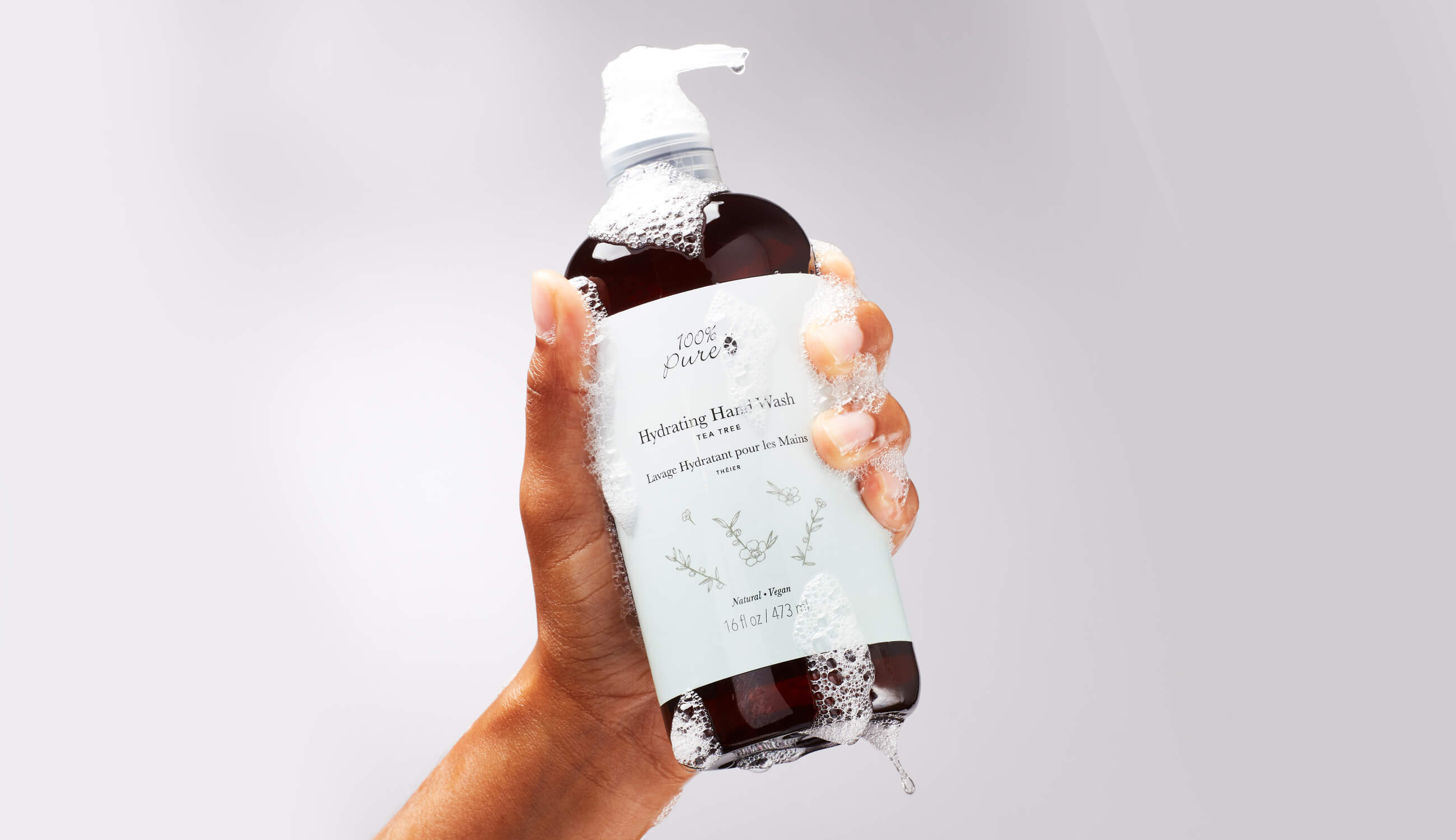 Tea Tree
Also known as Melaleuca alternifolia, tea tree is not to be confused with plants from the Camellia genus, where black, green, and oolong tea comes from. Tea tree oil comes from the Australian tree known for producing a clean, woodsy scent.
Tea tree oil possesses remarkable antibacterial properties. In fact, one study even demonstrated that it can enhance the abilities of cleansers to fight E. coli bacteria. Tea tree oil is also known for its effectiveness against nail fungus, making it an overall top choice for natural hand soaps.
Coco Betaine
Cocamidopropyl betaine, or coco betaine, is a surfactant. Surfactants are a class of ingredients designed to help emulsify a formula while creating a lather. While surfactants can make a soap work more effectively, common options like sodium laureth sulfate are extremely harsh on the skin.
Those with eczema and other forms of dermatitis should exercise caution around surfactants, and opt for the most gentle alternatives. Coco betaine is one of the most gentle known surfactants, and has a low risk for sensitizing the skin.
Vegetable Glycerin
Glycerin is typically derived from coconut, palm, or soybean oils. It comes in the form of a clear, slightly viscous liquid, which can make a versatile base ingredient. Vegetable glycerin is vegan, plant-based, and has a keen ability for keeping skin soft and hydrated.
How to use our Hydrating Hand Wash
Use our Hydrating Hand Wash just as you would any liquid hand soap! Dispense onto your hands, and rub them together under running water to create a lather. Rinse thoroughly.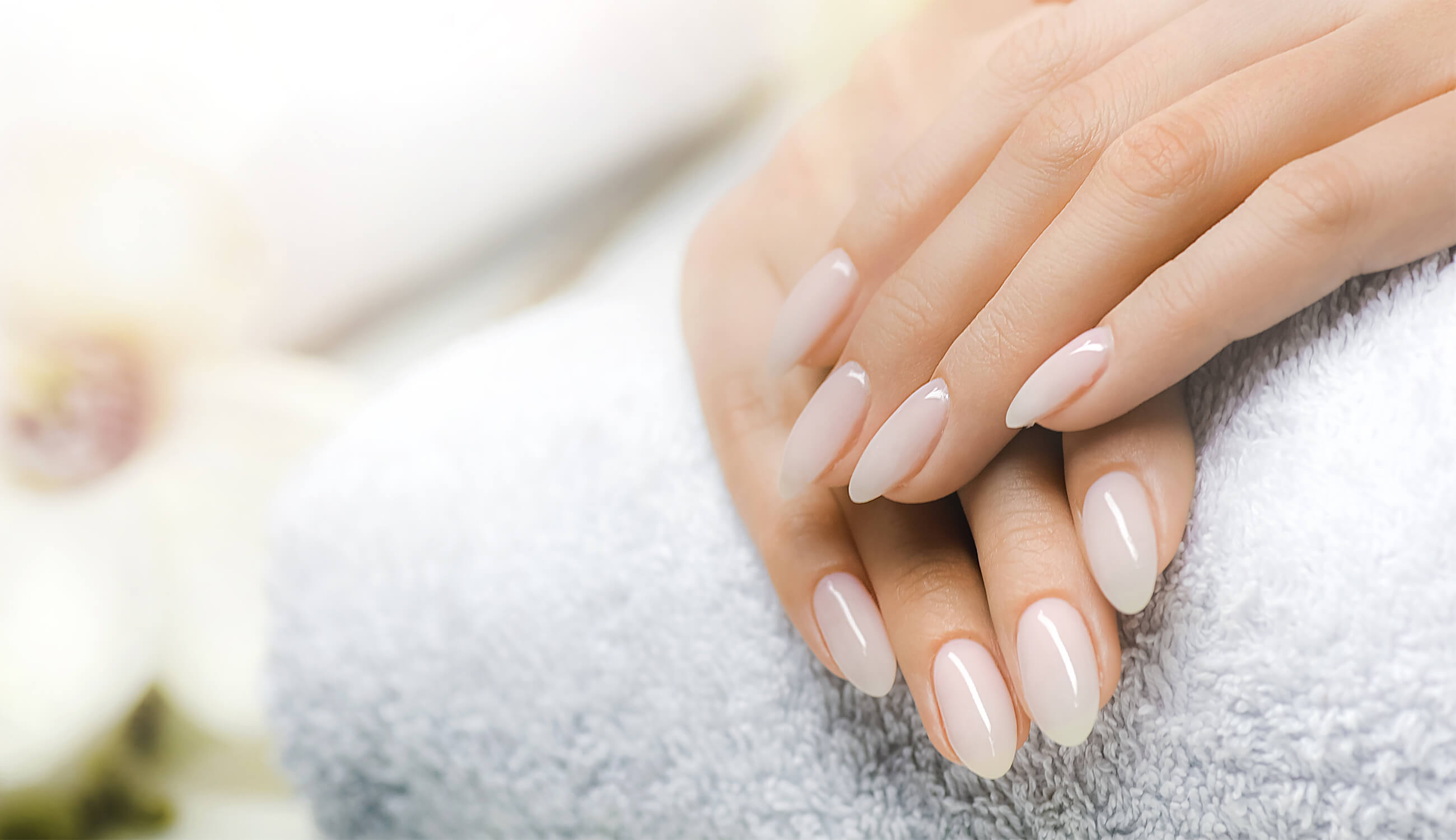 Step #2: Show Your Cuticles Some Love
When taking care of our hands, we often overlook our cuticles. They form the thin layer of skin at the bottom of your nail, and function to protect new nails from bacteria when they grow out of the nail root. But cuticles can also fall prey to dryness and damage from overwashing, which could affect how well they do their job.
Our Nail & Cuticle Oil works to keep nails smooth and strong with a hydrating blend of fruit oils and botanical extracts. This nourishing blend is designed to keep nails and cuticles shiny while preventing brittleness, hangnails, and fungus in the nail beds.
Blue Tansy
This true-blue flower hails from the Mediterranean, and has recently gained popularity as an anti-inflammatory ingredient. This is thanks to its unique blend of sabine and camphor: two key components that can repair damaged skin.
Blue tansy also contains chamazulene, which is responsible for the flower's blue pigment. According to the American Chemical Society, chamazulene shows potential as a potent anti-inflammatory agent.
Coconut Oil
When considering how to get soft hands, don't overlook the benefits of coconut oil. Deeply hydrating lipids and antibacterial fatty acids in coconut oil are major for maintaining healthy skin and nails.
We added coconut oil to our formula to make nails and cuticles less prone to dryness and peeling, while promoting a stronger nail bed and healthy nail growth.
Vitamin E
Vitamin E is a crucial antioxidant in the body, and is known for its anti-inflammatory properties and fat-soluble content. As an antioxidant, vitamin E helps fight free radicals exposed to our bodies from our environment or the foods we eat, and may even be effective in treating atopic dermatitis. Vitamin E can also strengthen brittle nails, and can restore hydration to dry skin.
How to use our Cuticle Oil
After washing and drying your hands, brush the cuticle oil directly onto your cuticles, and gently massage into cuticles and nails until the cuticle oil is absorbed.
Step #3: Use a Hand Cream
Using a gentle hand wash and nourishing cuticle oil will certainly help prevent your hands from feeling damaged and dried after multiple washes. But if washing you're washing hands a LOT, a little moisture loss might be par for the course.
With the cold, dry season approaching, your skin needs extra protection from hand washing and the elements. This is why it's crucial to continue with a third step: applying hand cream!
A good-quality natural hand cream won't just replenish moisture levels – it will help to form a natural protective barrier over cracked or compromised skin. Our Hand Buttercream can nourish and soften the skin in a snap. It comes in 3 natural fragrances: coconut, vanilla, and lavender.
While these unique ingredients each offer their own benefits, all of our super rich Hand Buttercreams will contain the following ingredients for softer hands:
Avocado Butter
Avocado butter is a lipid-rich moisturizer that's especially soothing for those with sensitive, irritated skin. It leaves your skin feeling soft and supple while also adding UV protective benefits.
Cocoa Butter
As an ingredient high in fatty acids and phytochemicals, cocoa butter is famous for nourishing the skin. It forms a moisture barrier to help lock hydration in the skin, and can even help improve skin elasticity.
Rosehip Oil
Rosehip oil is high in linoleic and linolenic acids, which are fantastic for hydrating the skin. Rosehip oil is also prized for its antioxidant content and mild exfoliating properties, which can help turn over dead skin cells and leave the skin looking more luminous.
How to use our Hand Buttercream
To keep hands soft and supple, we recommend moisturizing after washing hands and applying cuticle oil. Reapply as often as you need it – you can even apply cuticle oil after hand cream as needed throughout the day.
We carefully hand-select products based on strict purity standards, and only recommend products we feel meet this criteria. 100% PURE™ may earn a small commission for products purchased through affiliate links.
The information in this article is for educational use, and not intended to substitute professional medical advice, diagnosis, or treatment and should not be used as such.
Sign up to our email newsletter for more blog updates and exclusive discounts.
< Older Post | Newer Post >