The Best (and Worst) Hand Soap Ingredients
Natural hand soap ingredients vs. toxic sulfates and dyes
Posted on November 13, 2020
Written by: 100% PURE ®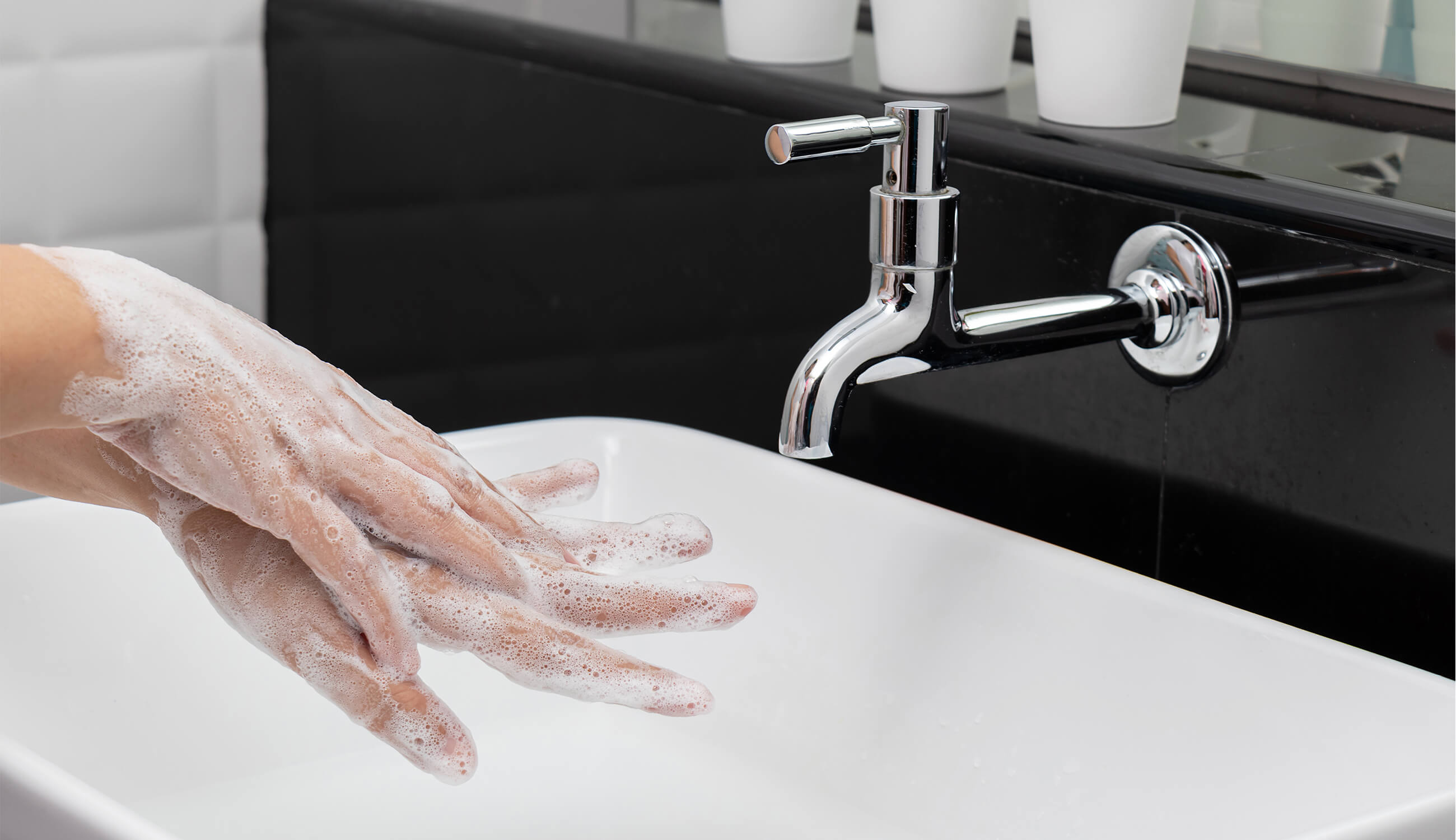 If there's one thing we're all too familiar with these days, it's hand washing. Whether it's for germ-killing or removing remnants of lunch, the importance of hand soap has not gone unnoticed. But with dry skin abound, we have to wonder: are our go-to sudsing sources causing unhappy hands?
Many conventional hand soaps contain irritating ingredients that can quickly deplete hands of their protective moisture barrier. This could spell painful, cracked hands and a pathway for infections. We're identifying the best natural hand soap ingredients, and uncovering the dirty secrets of hand soap ingredients you should avoid.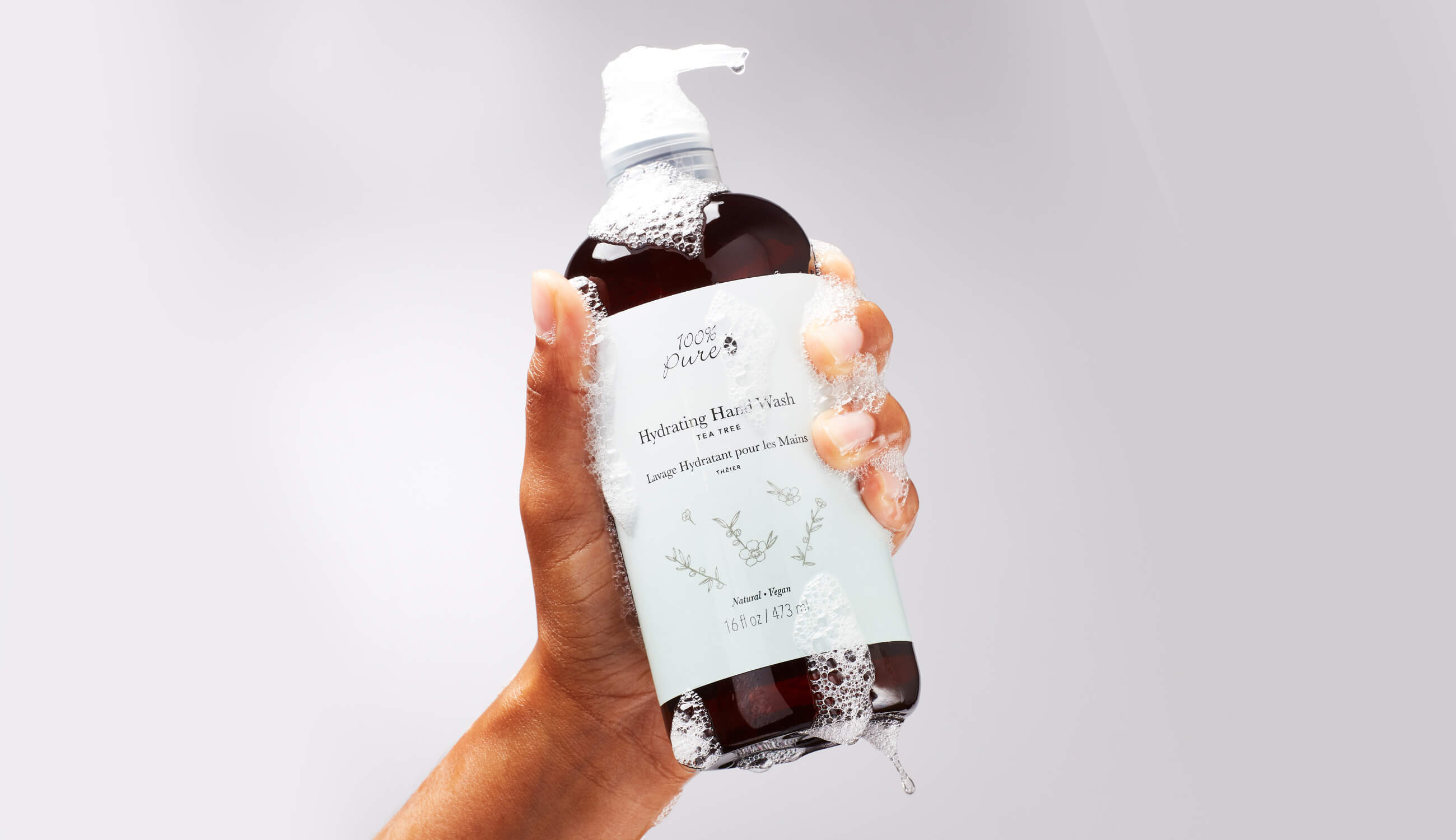 Why It's Important to Check All Forms of Hand Wash
Routinely washing your hands is about as important as breathing these days. We've become so programmed to wash-wash-wash that we may have overlooked what's really in those hand soaps we picked up from Target. When we say 'hand soap' we're talking liquid, foam, and bar soaps – all the usual suspects.
When looking at long-term use, certain hand soap ingredients could create or worsen skin irritations in hard-working hands. It's time to lather up a few hand soap ingredients that can keep hands soft, happy, and healthy.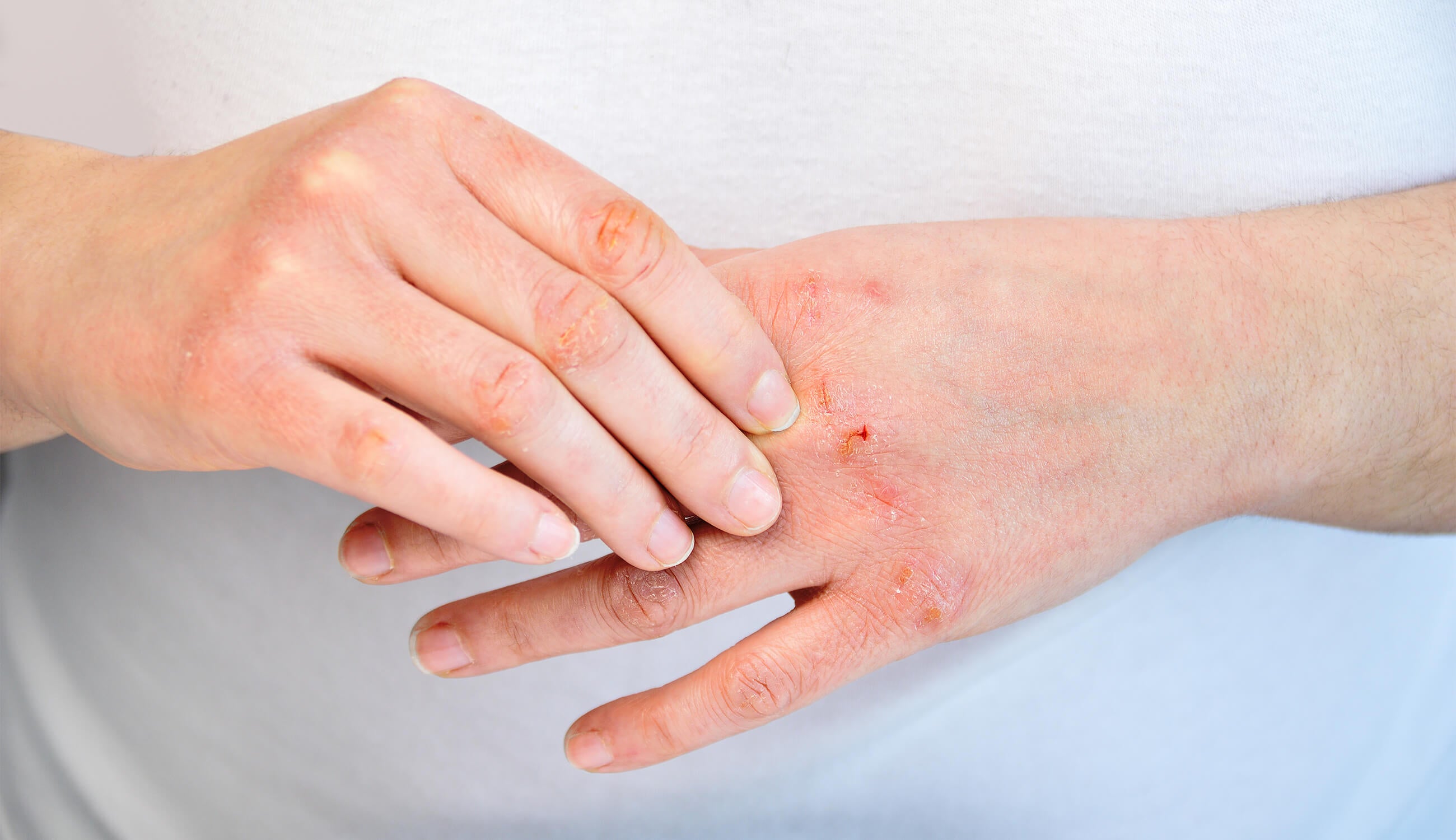 The Pros and Cons of Hand Soap Ingredients
With the plethora of different hand soaps on the market, it can be a slippery slope deciding which one is best for your skin. It's tempting to buy whichever product has the most appealing scent, color, or label. But how do you really determine what's behind that label? Let's look at some of the high-level pros and cons of common hand soaps.
Foaming Hand Wash
We love the feeling of squeaky-clean victory achieved with a foaming hand wash. These foam hybrids of synthetic and natural ingredients can clean without entirely stripping your hands of moisture – but washers beware!
A few natural ingredients might provide some hydration while hand washing, but the synthetic ingredients will sneak up on you. The foaming action created by most hand wash foams is from sulfates. Sulfates can leave hands parched and prone to dry, cracked skin. Sulfates can also cause irritations like redness or itching, and contact dermatitis.
Hand Sanitizer Gel
When you're on the go, hand sanitizers are the best way to keep hands germ-free. They're a great go-to in the absence of soap and water. Depending on the formula, emollients may help protect the skin from major drying effects.
But some of these concentrations can irritate the skin barrier, leading to the loss of its natural oils. Other times the skin might become dry and develop dermatitis, a skin inflammation that can appear as red, itchy, cracked, or sore skin. This could create an entry point for germs and infections.
What Hand Soap Ingredients Should You Avoid?
There is an increasing awareness that certain toxic ingredients have the capacity to sneak into your bloodstream with prolonged use. For health conscious consumers, it is more important than ever to be aware of these hidden dangers.
Let's explore the top offenders to fend off from our daily hand washing routine:
Dyes
You may recognize these as a bunch of numbers and colors like Blue No. 1, Red No. 40, and Yellow No. 5. Soap companies use these color imposters or FD&C artificial dyes to give their products a bright, unnatural color. The dyes are derived from petroleum, and might contain harmful contaminants such as heavy metals. Color me bad!
Sulfates
Get into ingredient detective mode and look for ingredients such as SLS or sodium lauryl sulfate. Though sulfates create that oh-la-lather we like, they can sap skin of its natural oils and disrupt barrier function. Beware of these sneaky, skin-stripping cleansing agents!
Perfumes
Most hand soaps contain fragrances (read: a mix of cosmetic ingredients in the formula not regulated by the FDA). The FDA even acknowledges that phthalates – linked to endocrine disruption and birth defects – are commonly used in the fragrance industry. Who knows what other toxic ingredients could be lurking under the term "fragrance"?
Animal Fats
The sad truth is many animal byproducts from the meat industry are used in soap making. Rendered animal fats are essentially cooked-down parts of animals like cows and pigs. These fats are referred to as "tallow", and are precisely the reason we don't want to wash our hands with certain soaps.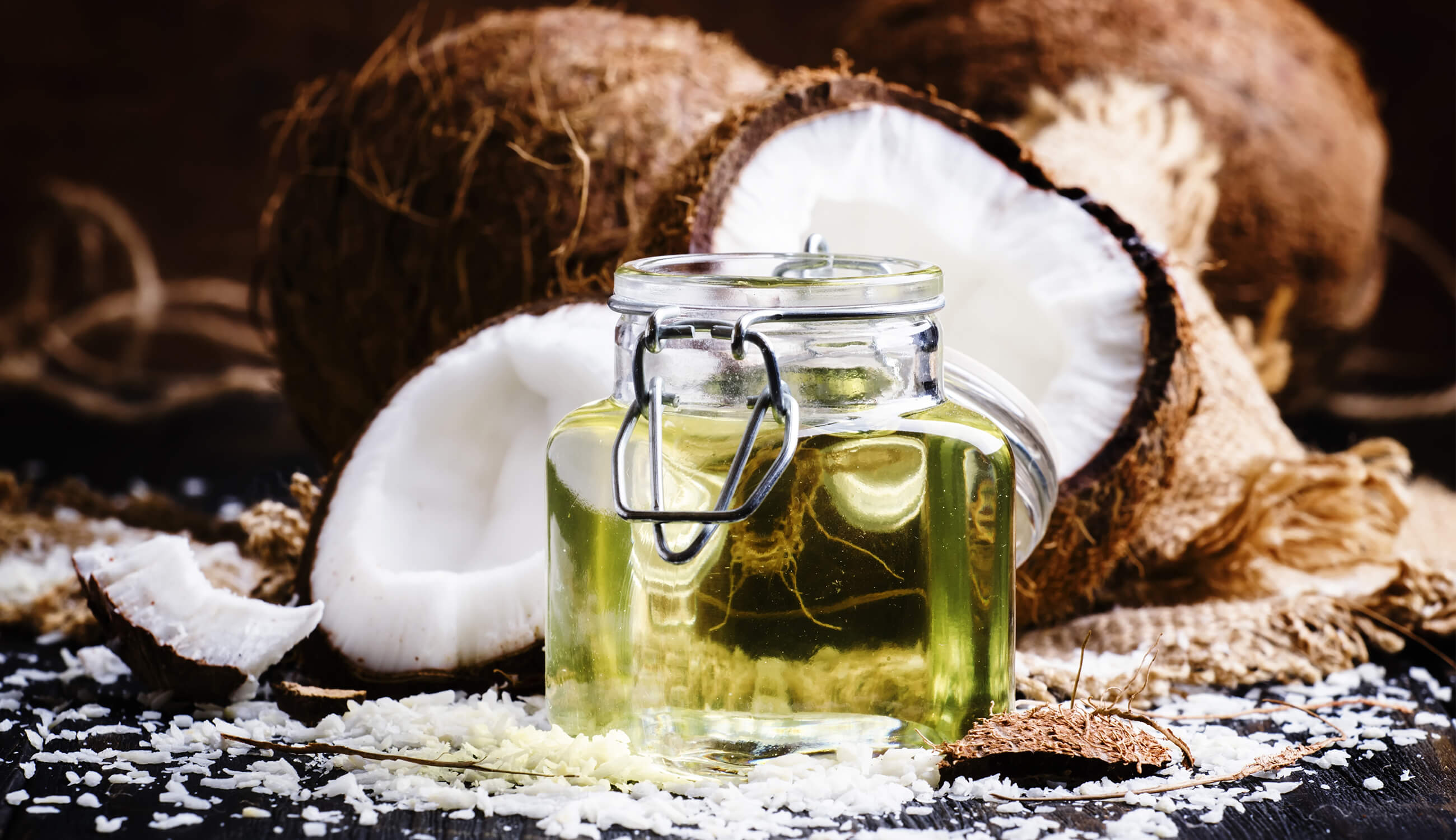 What Non-Soap Ingredients Should You Look For?
All things considered, it's important to note that hand soap seldom stays on our hands alone. We may be washing away impurities and germs, but soap residue remains. Toxic ingredients have the capability to not only enter the bloodstream, but to be ineffective against fighting germs or illnesses.
Since we use our hands to do pretty much everything – from eating to holding our kids – it's important to stick with washing our hands with nourishing, natural hand soap ingredients.
Glycerin
This intensely hydrating ingredient acts as a humectant, preserving and pulling essential moisture into the skin. Vegetable glycerin forms a moisture-locking barrier on the surface of skin, and is proven to leave skin feeling smooth and healthy.
Aloe
Aloe vera's well known soothing properties, antioxidant and mineral contents, and obvious hydration benefits make it a popular addition to natural hand soaps. Aloe's healing effects have been recognized for thousands of years, making it perfect for all skin types – especially skin that tends to be on the drier end of the spectrum.
Plant-based Surfactants
The natural healing and antibacterial properties of plant-derived surfactants are second to none. It's precisely why many of our products, like our new Hydrating Hand Wash, are chock-full of these skin-cleansing gems.
Plant-based, gentle surfactants like Coco Betaine (biodegradable surfactant derived from coconut oil) and decyl glucoside (plant-derived from coconut) can cleanse the skin without over-stripping natural lipids. The result: clean, baby-soft hands.
Crucial habits like excessive hand washing can wreak havoc on our skin, especially if we're not mindful of how often we're using harmful ingredients. The more you're washing with toxic or sensitizing ingredients, the thirstier and more dehydrated your skin will be. When you opt more for a natural hand wash, the more your hands will thank you for it. Applause, please!
We carefully hand-select products based on strict purity standards, and only recommend products we feel meet this criteria. 100% PURE™ may earn a small commission for products purchased through affiliate links.
The information in this article is for educational use, and not intended to substitute professional medical advice, diagnosis, or treatment and should not be used as such.
Sign up to our email newsletter for more blog updates and exclusive discounts.
< Older Post | Newer Post >