Probiotics in Natural Skin Care
Digging into the beauty and health benefits of probiotic skin care
Posted on July 12, 2018
Written by: 100% PURE®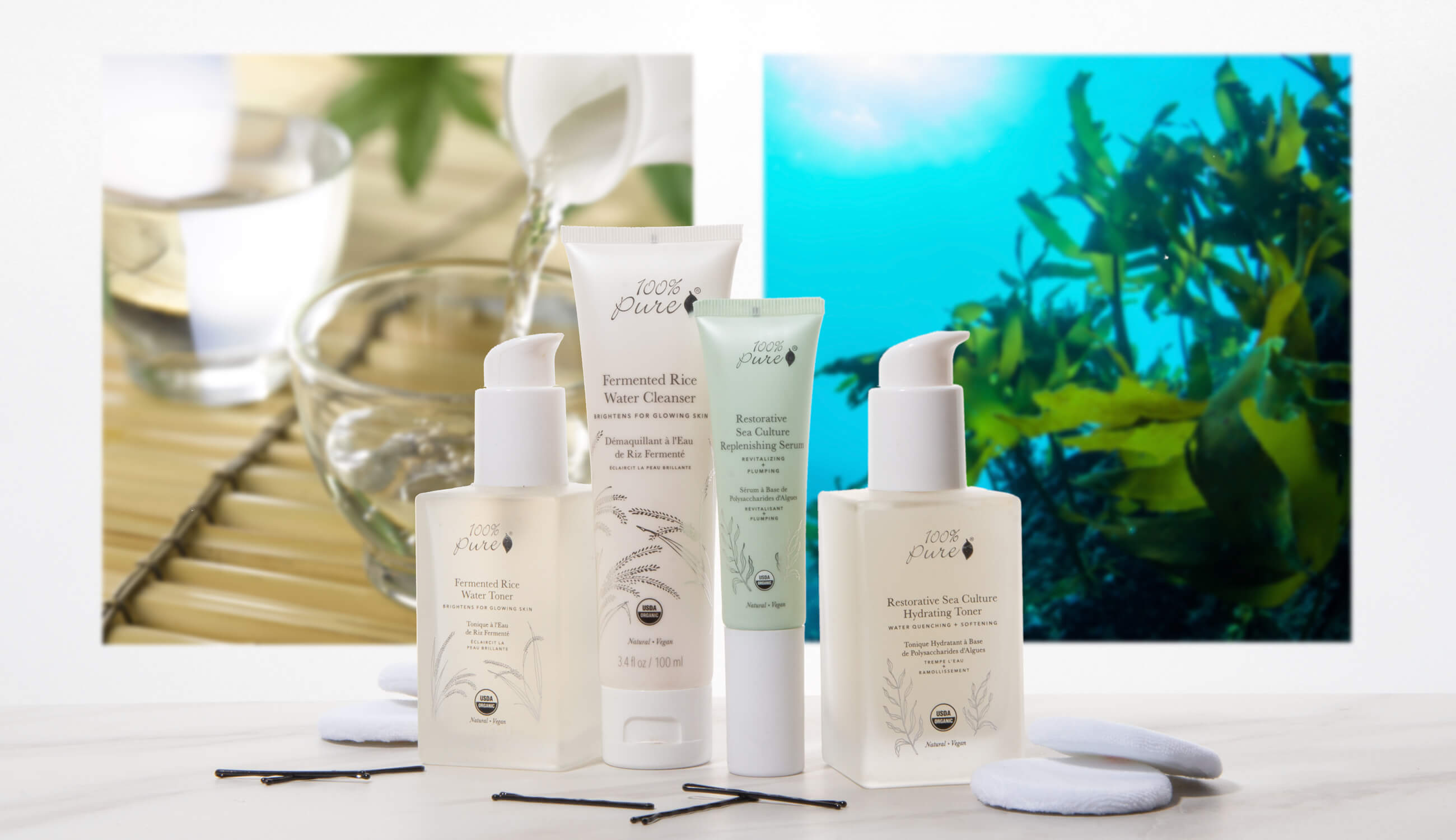 How much do you know about probiotic skin care? It's a relatively new craze that has been growing in popularity over the last couple of years, and chances are you've already been using natural skin care products with probiotics, without even knowing it. If you aren't even sure what a probiotic is, don't worry, we'll fill you in on all the juicy deets. And if you aren't totally convinced a probiotic is right for your skin, keep reading! We'll explain why probiotics are proven to work, how they help our skin, and how even vegan probiotics can help any skin type when used in natural skin care products.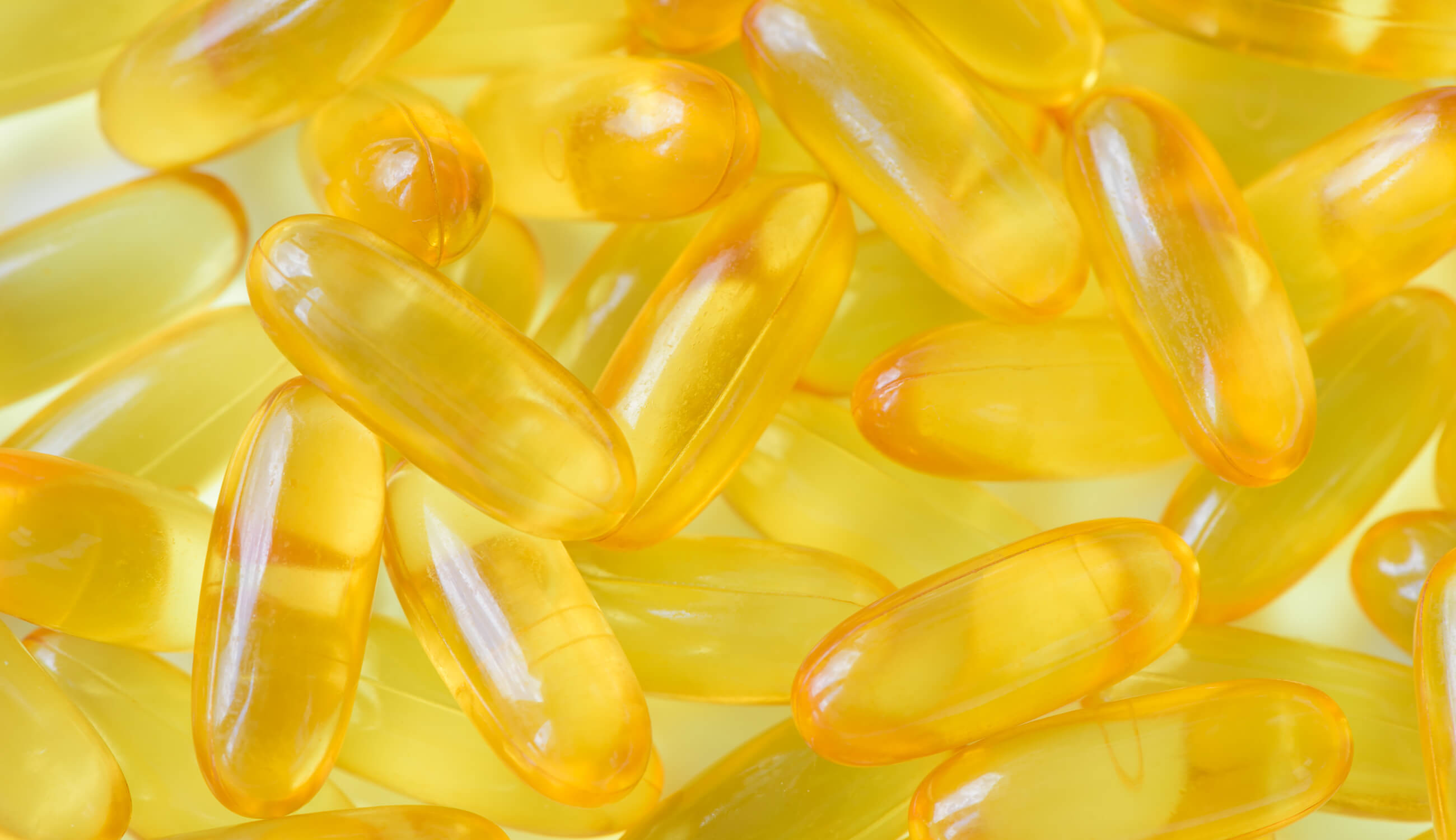 What's a Probiotic, and Why Is It in My Skin Care?
So what is a probiotic, anyway? Ultimately, it's just a fancy term for healthy bacteria. Probiotics are generally produced when certain kinds of dairy liquids, like milk or yogurt, are fermented. Probiotics are then extracted from the liquid, and converted into a supplement or added to other foods. A probiotic helps reintroduce and stimulate local bacteria that have a positive effect on the body. Most often taken as a vitamin for gut health, the discovery that topical probiotics are great for skin health is somewhat new. Still, this new natural skin care ingredient is taking the beauty world by storm. We know it's hard to imagine that bacteria on our skin can actually be a good thing, but keep your mind open while we break it down for you!
Enter the microbiome. Remember the movie Osmosis Jones, where the body was turned into a complex world of cells and bacteria? That's sort of how we imagine the microbiome, which is basically the community of bacteria living on our skin. Obviously, we can't deny that some types of bacteria are bad. Acne-causing bacterias from sweat and dirt can turn our smooth skin into a breakout zone overnight. But don't judge every bacterium by its name! Some bacteria on the skin can actually be a good thing, because they help to fight off the bad bacteria that cause premature aging, breakouts, and imbalanced skin. If maintaining a healthy diet and drinking plenty of water has such a powerful effect on skin care, you can bet that probiotics (both ingestible and topical) have just as strong of a bond with clear skin.
Probiotics and Fermentation
Fermented Foods
Fermentation is very closely linked to probiotics, and is a helpful ally in the quest for both internal and external health. Some of our favorite foods, including cheese, sourdough bread, beer, and many more are actually made through fermentation. Fermentation is the process of introducing healthy bacteria to break down the sugars or acids in a product. Fermented foods can be good for us because they filter into the digestive tract of our bodies. Introducing healthy bacteria via fermented foods supports the natural processes of our immune systems. This contributes to better digestion, better filtration of toxins out of the body, and of course, better skin. Since most probiotics are processed via dairy and are not vegan, great probiotic options for those of us on vegan diets include kombucha, tempeh, miso, kimchi, and non-dairy yogurt.
Fermented Natural Skin Care
As we mentioned, eating fermented foods supports our immune system's ability to process out toxins. How does this relate to healthy skin? Well, toxic bacteria are most often to blame for many of our skin woes. When our immune system filters out toxins for us, it allows our skin to relax a little bit and results in smoother, happier skin. Toxic skin bacteria can throw off our skin's pH balance or oxidize our skin cells, causing damage that results in dull or aged looking skin. Applying fermented products or probiotics topically will support the process of detoxifying the body and the skin, which is already happening in our digestive system from consuming probiotics. When our skin's surface – the microbiome – is in healthy harmony, the remaining healthy bacteria keeps our skin looking and feeling its best.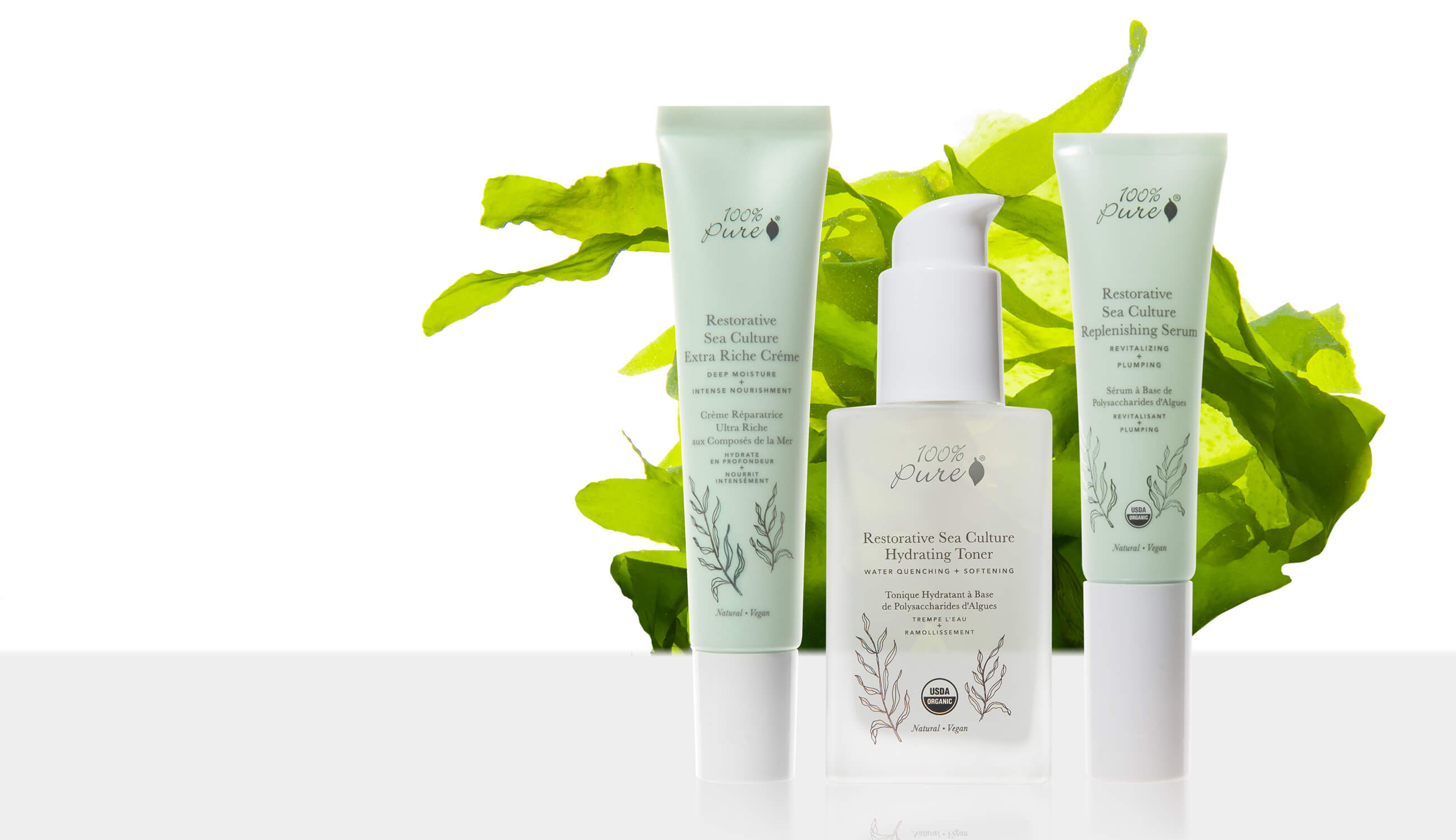 Natural Skin Care Made with Probiotics
This soothing, skin balancing toner features a wholesome list of natural skin care ingredients. It contains organic glycerin and hyaluronic acid for supple and hydrated skin, and witch hazel for balancing oil and fighting acne. But the breakout star of this toner is our probiotic skin care pal, yeast ferment. Listed as Hydrolyzed Candida Saitoana, this strain of probiotic skin care is designed to trigger and support the skin's natural detoxifying process, while removing aged cells for a younger looking appearance. In combination with nutrient-rich algae and sea kelp, this toner is a natural skin care gem that's perfect for dry to combination skin types who want balanced, glowing, youthful skin.
Restorative Sea Culture Extra Riche Cream
This luscious, rich cream is great for dry to combination skin and is 100% cruelty-free and vegan. The active probiotic culture in this product, Alteromonas Ferment Extract, comes from deep sea algae and boosts hydration and protection of the skin. This results in repairative benefits for those with dry skin, and restores the moisture bonds in our skin cells for a dewy, glowing appearance. This natural moisturizer also serves luxurious texture and nutrients from organic shea butter, organic coconut oil and organic jojoba seed oil. These are all rich in vitamin E and great for balancing moisture levels in the skin.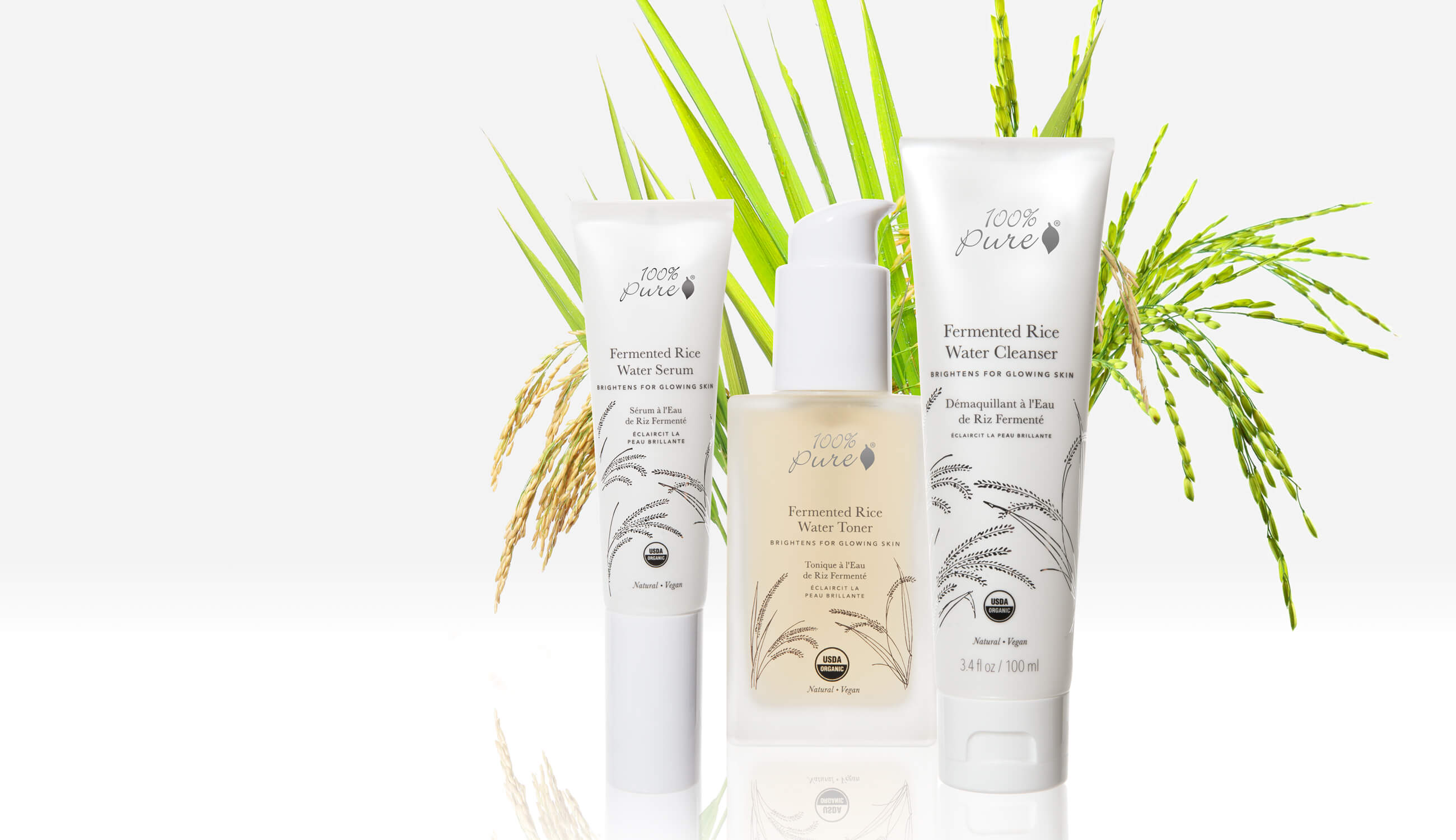 Fermented Rice Water Line
Did you know that sake and fermented rice water are the same thing? Who would have thought that our favorite fermented Japanese spirit is actually good for our skin? Sake is a fermented drink and natural skin care ingredient that contains many enzymes, amino acids, and minerals. Sake also acts as a natural skin care exfoliant for softening and renewing dull, lackluster skin.
Our Fermented Rice Water Cleanser contains lemon, papaya, and pineapple, which brighten the skin and speed up skin cell turnover to reveal new, more youthful layers of skin. The licorice and bearberry extracts in this formula, along with sake, help to even complexion and neutralize dark spots through melanin (pigment) regulation. White mulberry helps to balance skin and provides some anti-aging properties, while willow and honeysuckle extracts soothe skin and kill skin-irritating bacteria.
The 100% PURE vegan Fermented Rice Water Toner also contains fermented rice water (sake) as a natural exfoliant that brightens and evens the skin. This natural skin care probiotic formula also contains citrus extracts of grapefruit and lemon for even brighter, more glowing skin. Niacinamide (vitamin B3) is included in the formula for a boost of anti-aging power, and shiitake mushroom extract contributes to radiant, balanced skin.
You can finish your probiotic skin care routine by layering on the Fermented Rice Water Serum for skin-plumping hydration and deep infiltration of skin brightening ingredients. Soothing, hydrating aloe and anti-inflammatory, toning rosehip oil are included in this serum for the perfect precursor to your moisturizer. Avocado oil introduces fatty acids for more hydrated, healthier skin and essential oils of lavender, bergamot, and vetiver help to bring skin to a harmonious balance. When you match this serum with the similar ingredients found in the other natural skin care products in the Fermented Rice Water line, the results are sure to be glowing, softened skin.
Are you buzzing over the natural skin care benefits of probiotics? Try incorporating healthy bacterias into your natural skin care routine, and even your diet. Remember, if you're vegan or trying to become vegan, opt for fermented products instead of probiotics (unless the packaging states that they're vegan probiotics). Your internal and external health need balance to remain healthy, and a good probiotic boost may just be what you're missing!
We carefully hand-select products based on strict purity standards, and only recommend products we feel meet this criteria. 100% PURE™ may earn a small commission for products purchased through affiliate links.
The information in this article is for educational use, and not intended to substitute professional medical advice, diagnosis, or treatment and should not be used as such.
Sign up to our email newsletter for more blog updates and exclusive discounts.
< Older Post | Newer Post >