How To Relieve Stress in 4 Easy Steps
Our top techniques for relaxation and stress relief
Posted on July 8, 2018
Written by: 100% PURE®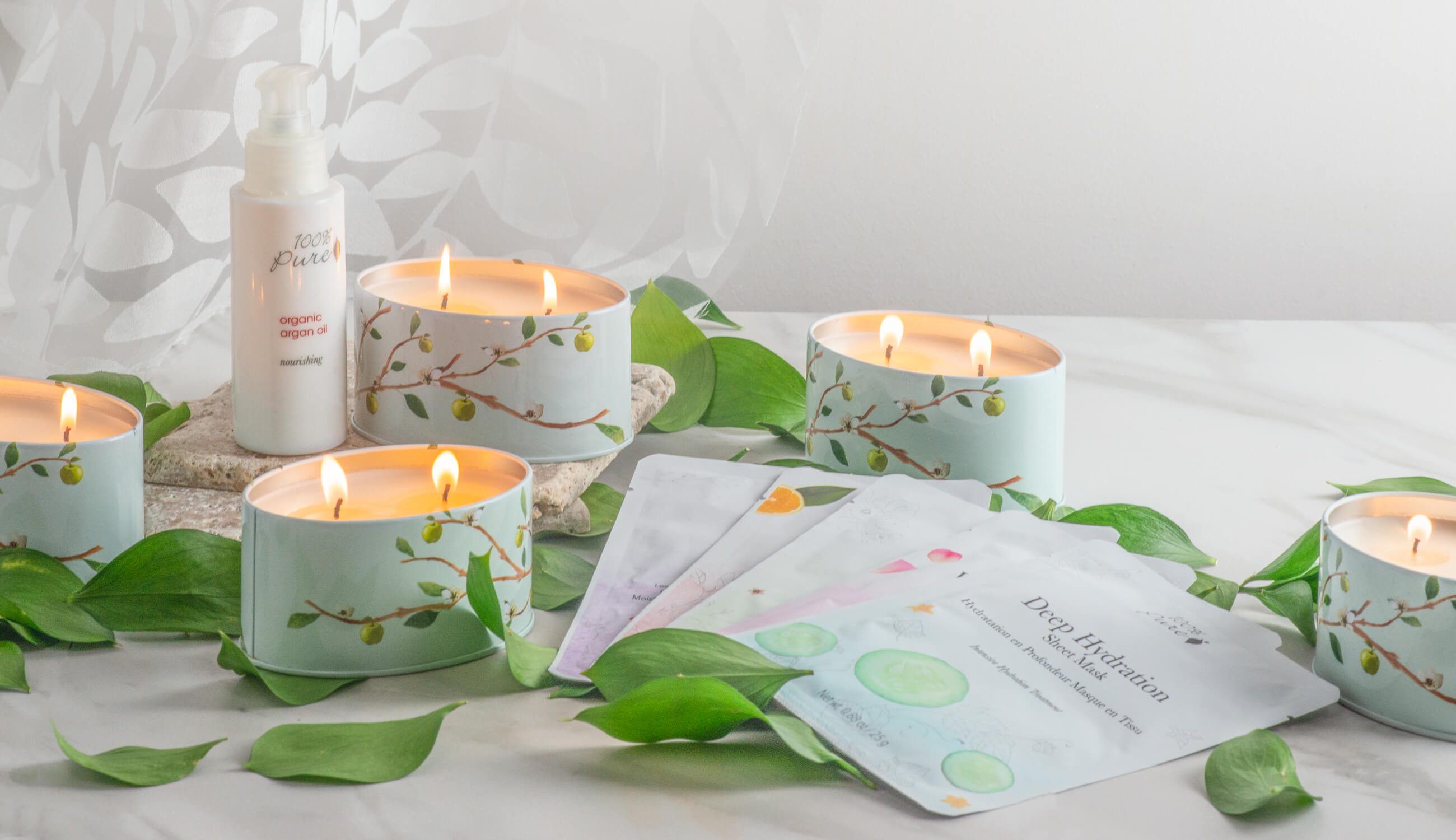 Managing stress is something we all tend to put off until it's too late. High stress causes a chemical avalanche in your body that results in the overproduction of cortisol, the hormone responsible for oil production. What this means for you? Oily skin and more breakouts. Stress can also disrupt digestion, lead to sleepless nights (hello under-eye bags), and contribute to flare-ups in personal and professional relationships. The million dollar question is: how can we avoid these bumps in the road? We've put together a list of our top tips on how to relieve stress!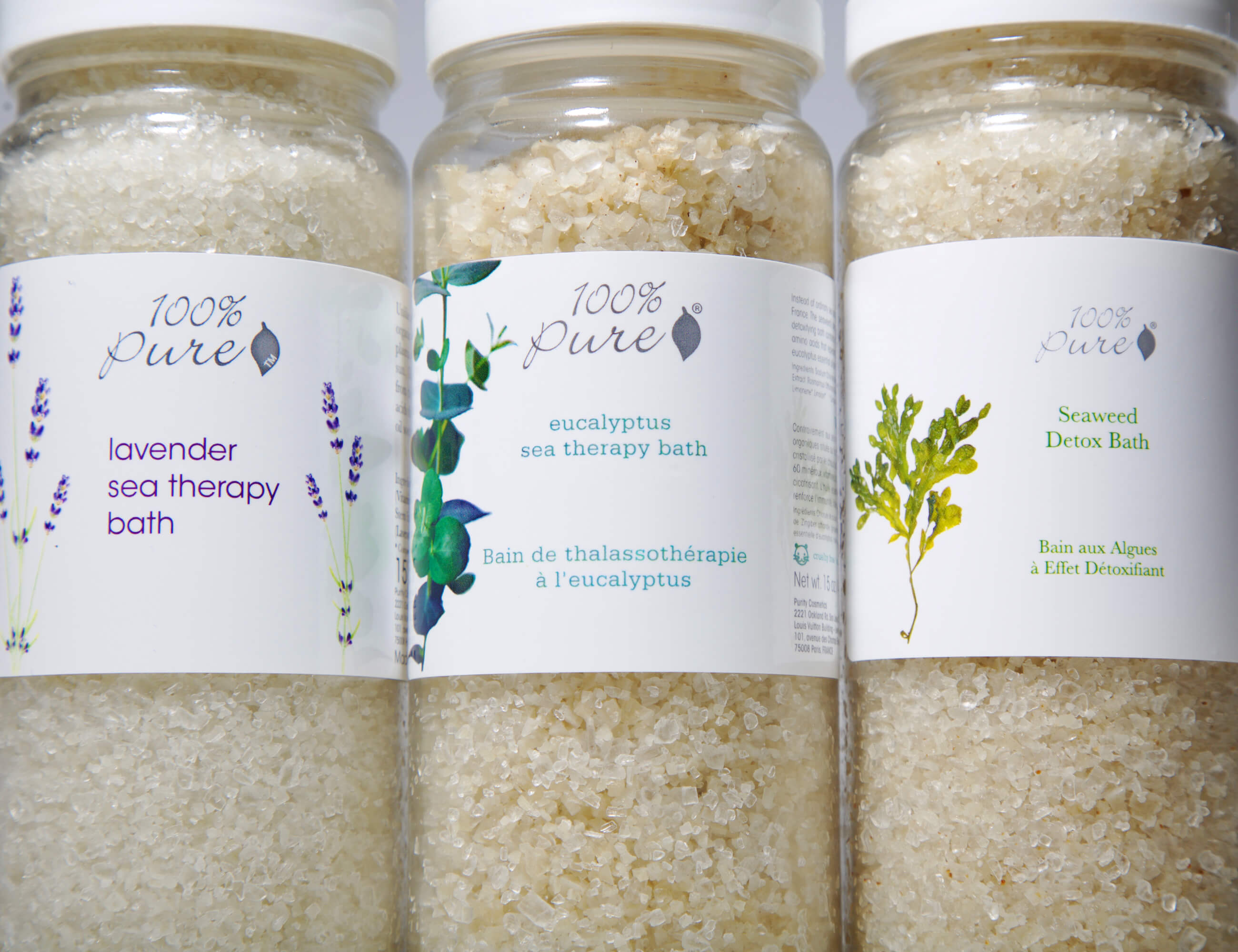 But First: DIY Spa Day
First things first: make time for a DIY spa day. It might sound extravagant, but putting aside a Sunday evening to enjoy some therapeutic you-time can seriously improve your mood and boost your productivity all week. A DIY spa day doesn't have to be super complicated or take the whole day. With the right products you'll feel princess-pampered in no time. If you're wondering how to relieve stress and recharge your battery, here are our favorite methods!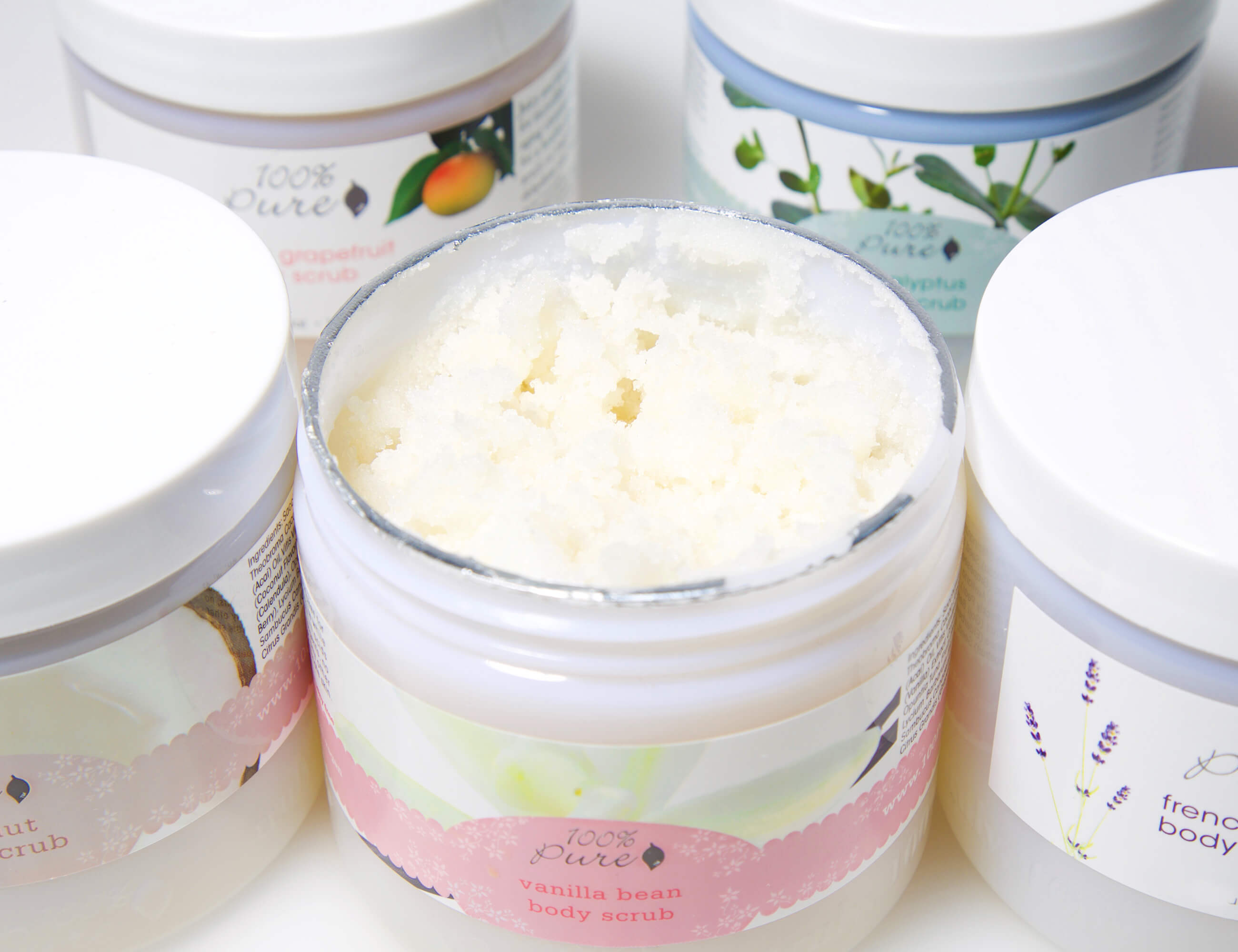 Buff Away Stress with a Natural Body Scrub
Want to dial up the relaxation factor? Start your DIY spa session with a natural body scrub that's infused with essential oils for aromatherapeutic relaxation. Our natural body scrubs are made with fine grain cane sugar crystals. We add essential oils of either coconut, eucalyptus, or lavender for a refreshing sensory experience while you buff away bumps (and stress) in a hot bath. These natural body scrubs improve skin texture while revealing a brighter, more even tone beneath. Pure pomegranate, apricot, and acai oils pair with shea and cocoa butters to leave skin deeply moisturized and super smooth.
Decompress with Natural Bath Salts
Continue your spa sesh with some of our cult-fave bath salts, made with crystallized kelp from the Brittany Coast of France. Our Seaweed Detox Bath is made with ginger root, an antioxidant packed circulation booster, plus tea tree and rosemary to increase circulation and stimulate lymphatic drainage. You can also go for our Eucalyptus Sea Therapy Bath, which has a super rich formula featuring mineral-rich crystallized kelp and antiseptic, antimicrobial, and cooling peppermint oil.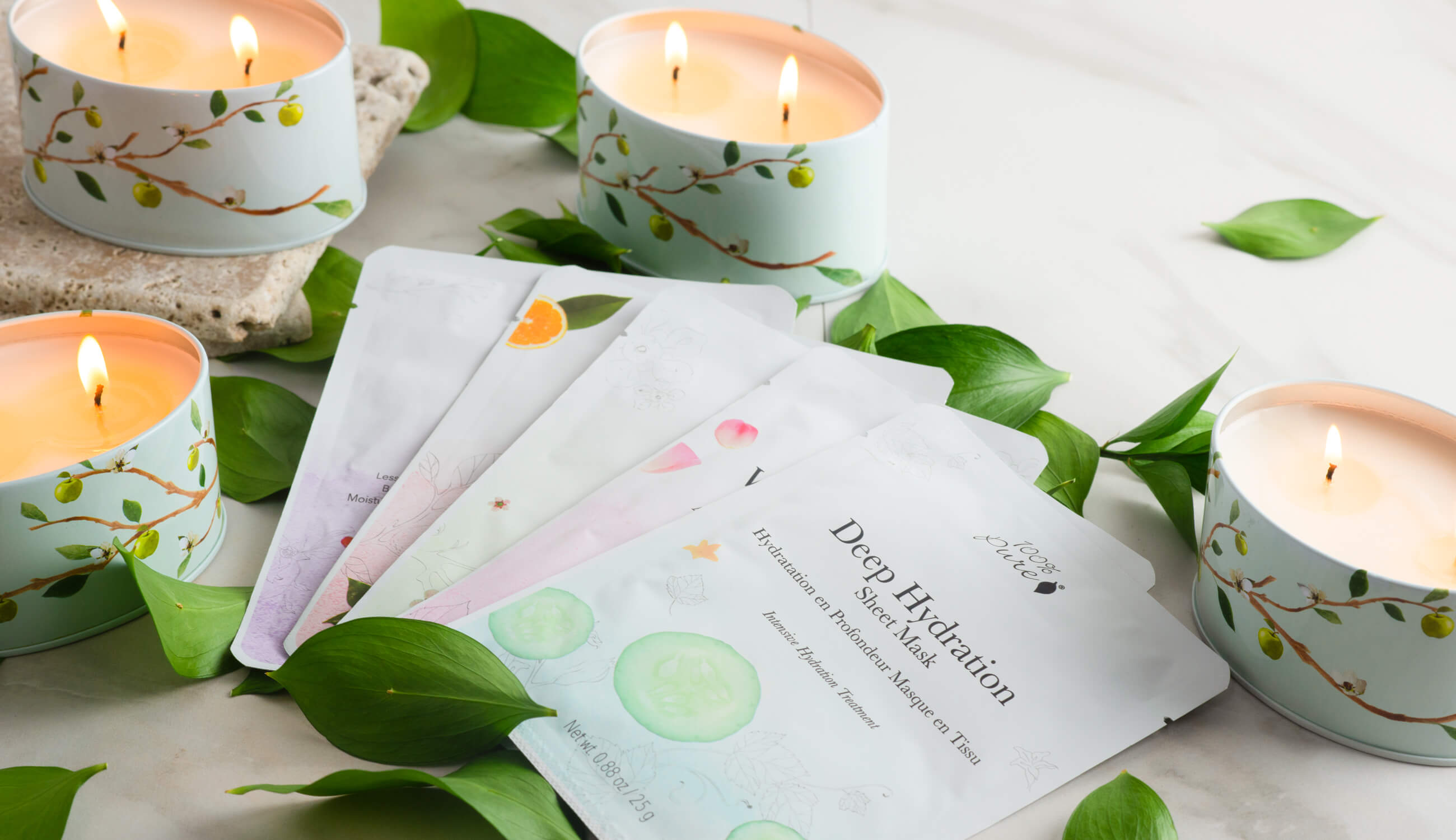 Finish with a Mask
While we could easily pamper our bodies all day, nothing says DIY spa more than a natural face mask. Luckily, we've got a great group of Korean sheet masks and hydrogel masks that scream "spa day". Our Green Tea Water Bomb mask will deeply replenish while you kick back, infusing your dermis with its unique "hydrogel" formula, composed of 95% organic aloe water and 5% plant cellulose to intensely hydrate. For a more targeted spa treatment, try our Does It All sheet mask for some serious multi-tasking skin benefits. Now that's what we call productivity!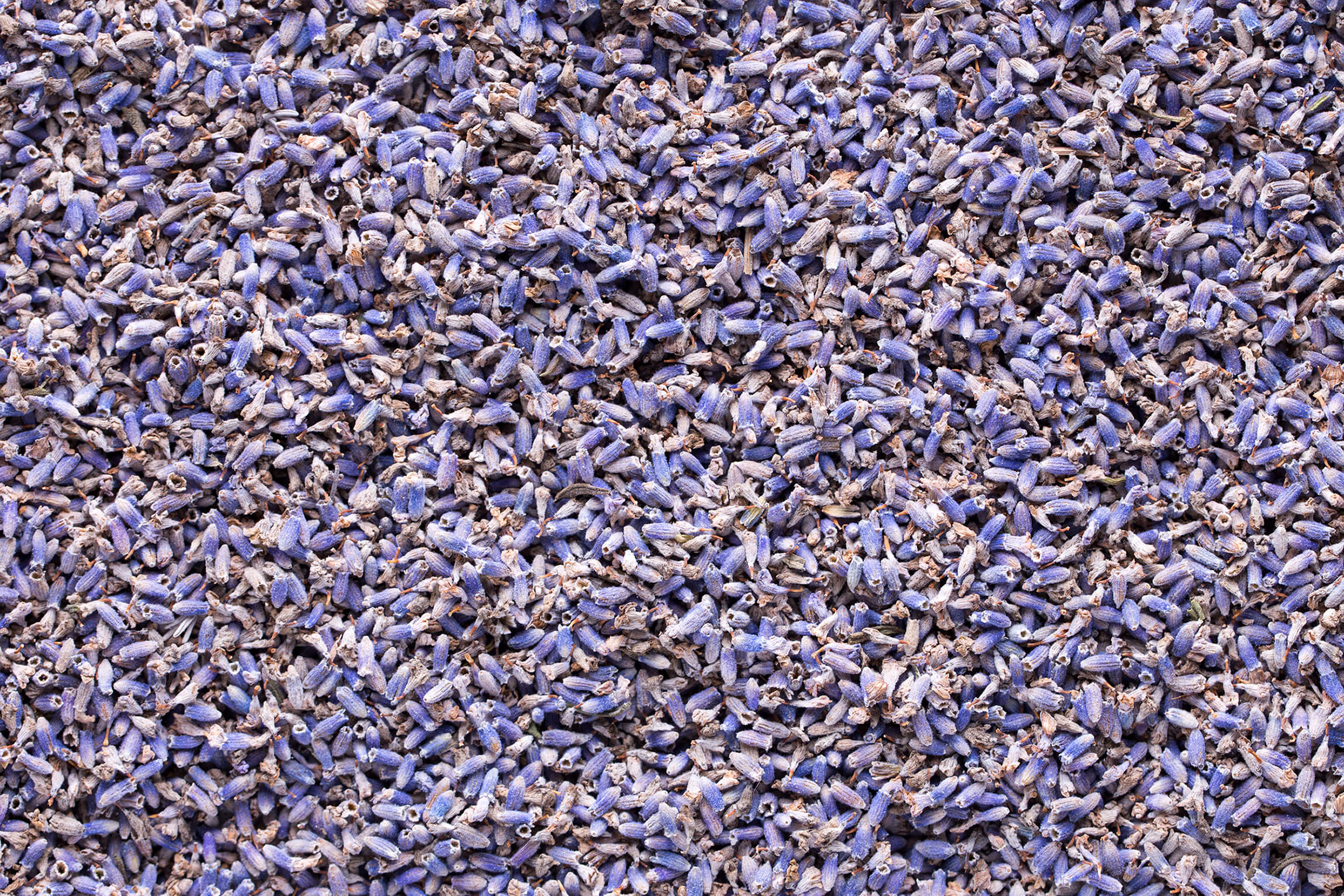 How to Relieve Stress with Aromatherapy
If your stress levels are at an all-time high, follow your DIY spa day with a relaxing meditation session. Meditation can be as simple as finishing off your bath regime with some relaxing aromatherapy, to give your senses a chance to catch their breath. For hundreds of years, certain scents have been used for their powerful soothing and sedative properties. Research shows that even certain scents found in nature can help to relax our nervous systems, regulate breathing, and lower blood pressure.
Lavender
Our two fave scents to meditate with are lavender and eucalyptus, which we've incorporated into a few of our most tranquility-inducing products. Lavender is effective at lowering skin temperature, reducing anxiety and depression, and stimulating brain responses connected to memory. Our French Lavender Whipped Body Butter is a thick and creamy, amazingly nourishing natural body lotion that we like to apply for a holistic meditation session – think of it as chill-out time that doubles as natural body care.
Eucalyptus
Eucalyptus is also a powerful aromatherapeutic ingredient with a long list of wonderful benefits for skin and stress relief. Obtained from fresh leaves of the towering evergreen eucalyptus tree, it functions as a mild energizing stimulant which, when inhaled, can leave you feeling more energized, alert, and ready to tackle the day. It's also antimicrobial and antibacterial, meaning that it's a potent clarifier that can effectively bust acne or sluggish skin tone. It's featured in our Eucalyptus Hand Buttercream, Eucalyptus Whipped Body Butter and Eucalyptus Nourishing Body Cream, all super luxurious and nutrient-packed formulas that will leave you with clarified and soft skin tone with a replenished moisture barrier, plus the physiological benefits linked to the essential oil.
PRO TIP: No time for a full-body moisturizing session? Try applying a dab of these products to your inner wrists and rubbing wrists together as you would apply a perfume; you can still reap their aromatherapeutic benefits to zen out and re-energize in a pinch.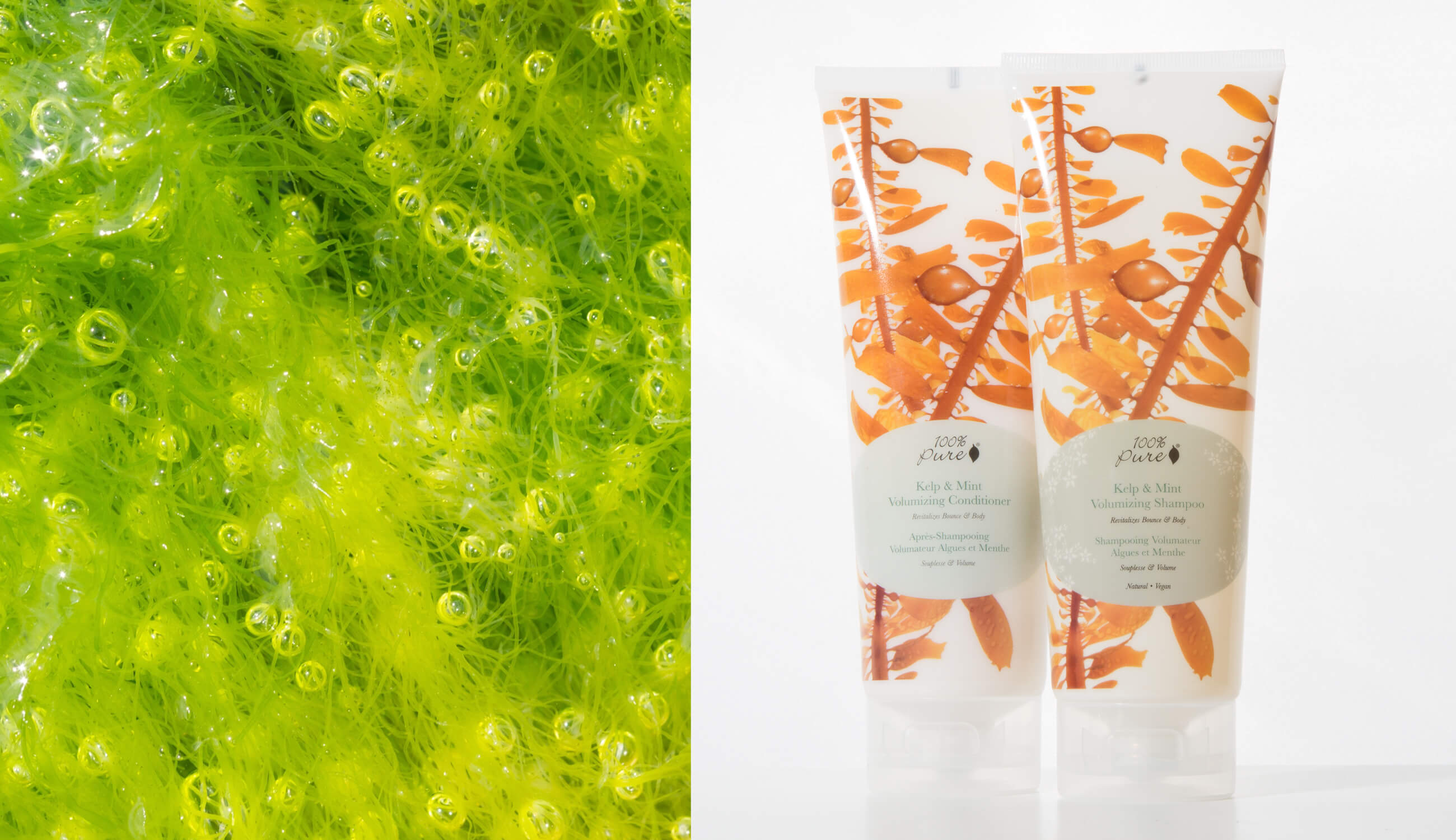 How to Relieve Stress with Massage
Probably one of the more popular recommendations for how to relieve stress is massage, and for good reason! When you're stressed or anxious, your nervous system triggers a fight-or-flight response that causes the muscles in your body to tense up. Muscle tension can lead to headaches, pulled muscles, aches and pains, and difficulty sleeping or relaxing. Sound familiar? Practicing regular self massage (or with a partner) will help to calm your body's defense systems, loosen muscles, ease pain, ease tissue damage, regulate digestion, and improve sleep.
Scalp Massage
Start your de-stressing massage routine with a therapeutic scalp massage. First, start with dry, brushed, and unwashed hair. With your fingertips, firmly press down where your hair meets your forehead. Slowly run fingers backwards into hair, making sure to apply the same pressure until you've reached the back of your head. Next, do the same technique but in reverse, this time starting fingers at the back of your head, where your hair meets your neck, then working your way forward to the forehead. Finally, start at the top of your head on either side of your center part, working fingertips in a circular motion towards the back of the head. Repeat as many times as you like to relax, relieve stress, and let your worries drift away.
To finish your scalp massage, hop into the shower with some all natural hair products. Using just your fingertips and an invigorating natural shampoo, you can help stimulate healthy hair growth while easing stress and anxiety. Our Kelp & Mint Shampoo & Conditioner duo makes perfect sense for a stress-relieving DIY spa day. They're infused with purifying peppermint extract and essential oil to wash away the stress of the day, while lifting your mood and refreshing your senses. Washing your scalp and hair with this invigorating duo will feel incredible following your scalp massage, and will do wonders for your mood.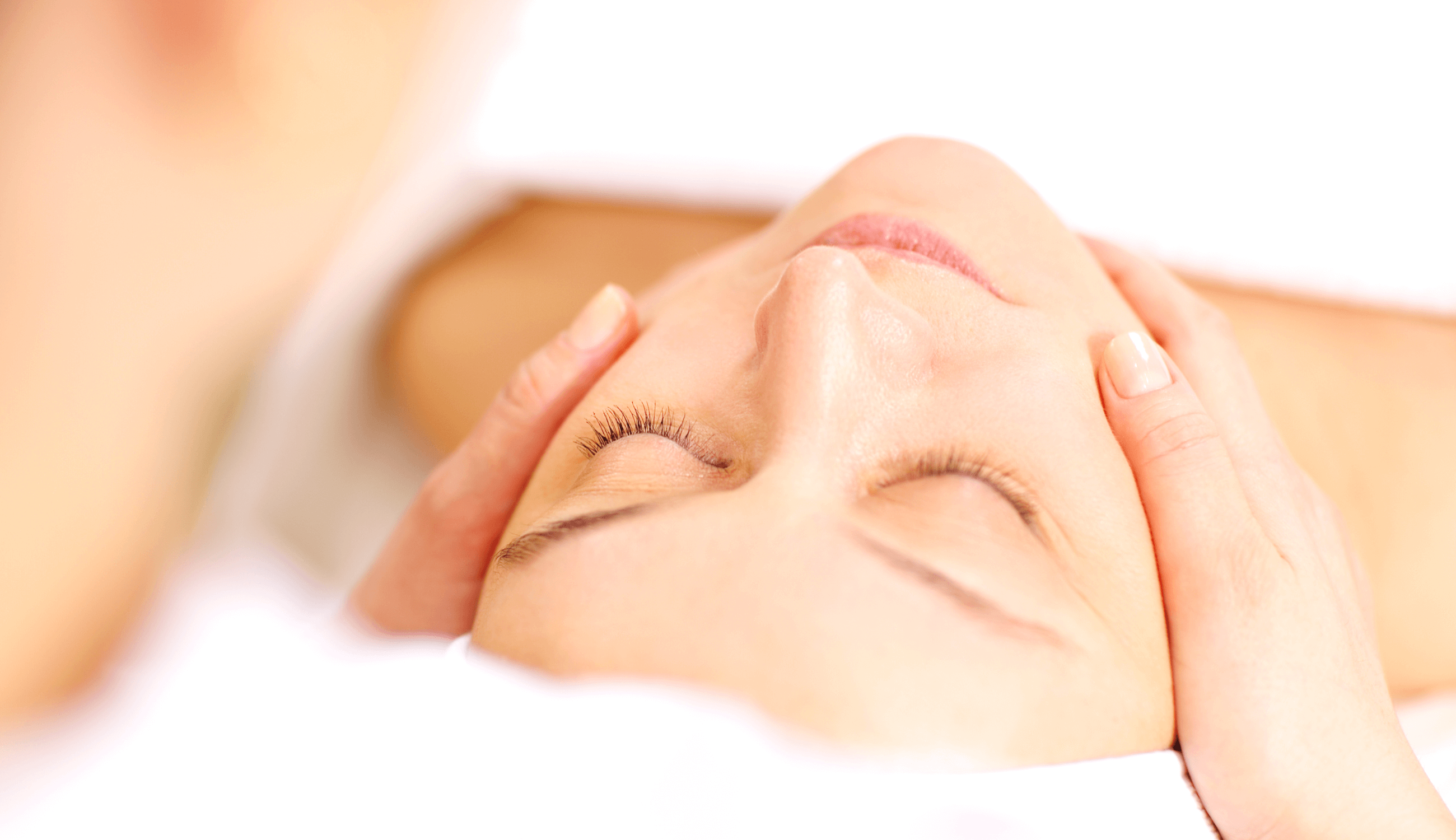 Facial Massage
After you've rinsed your hair, continue your DIY spa session with a facial massage. It's super easy to do, and helps reduce puffiness and stimulate lymphatic drainage. Grab your all purpose argan oil and pump a few squirts into palm. Using your index and middle fingers on both hands, start at the sides of your nose and continue pressing and releasing as you move your hands towards the tops of your cheekbones. Using the same movement, start at your inner brow and move across your brow bone until you reach your temple. Hold at the temple for a few seconds, and then move in small circles to release tension. You can perform the same pressure movement under the cheekbone as well. When you get to the hinges of the jaw, move fingertips in circles to release jaw tension.
Acupressure Massage
Acupressure massage, a healing technique used for thousands of years in China, targets areas on the body believed to connect to certain organs and internal energy pathways. To give yourself an acupressure treatment, use your fingers, palms or elbows to apply lasting pressure on specific points. Easy ones to work on when you don't have a massage buddy? The soft, fleshy web between your thumb and forefinger, or the spot three finger widths above your inner ankle bone. Using this specific technique with the help of essential oils is a fool-proof stress nixer that will leave you with stimulated blood flow and reduced muscle tension.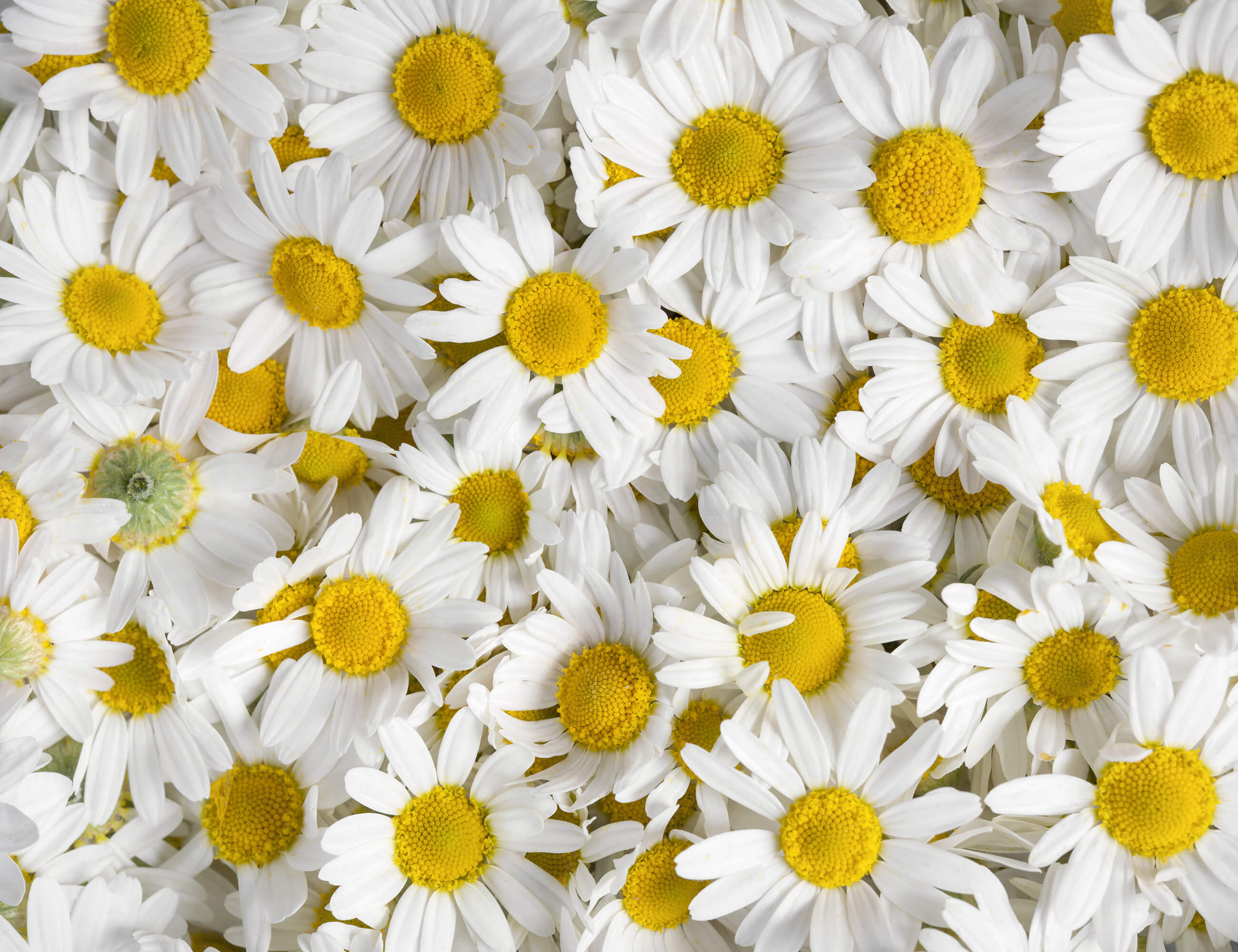 Chamomile Massage
We all know about the relaxing pre-bedtime benefits of chamomile, so it shouldn't come as a surprise that it also works as an effective soother for skin. Chamomile is an analgesic, meaning that it can be effectively used to treat muscle pain; because of this, it's particularly helpful to use for aromatherapy massage. Massage can be a powerful stress-squashing technique, and massage with chamomile essential oils can do wonders for alleviating back pain, muscle soreness, and general tightness from particularly stressful weeks.
How to Relieve Stress with Exercise
Our last piece of advice? Get that body moving! Exercise is a scientifically proven tactic to reduce stress in your body, and results in a long list of psychological and physiological benefits. Seriously, your body will thank you. When you exert effort during a brisk walk, run, or yoga class, your body releases chemicals called endorphins, which interact with receptors in your body that trigger sensations of pain (which is why certain exercises can reduce overall body soreness or achiness). Those same endorphins trigger a positive feeling in the body that some exercise junkies equate to euphoria. In other words, exercise will bump up your mood and leave you with greater capacity to not sweat the small stuff.
In terms of stress busting, exercise essentially acts like meditation-in-motion. By allowing you to focus on a single physical task, it can help redirect negative thought patterns and allow you to distance yourself from cyclical thinking. This means that post sweat session, you might be able to approach a stressful problem or decision with an entirely new perspective. Finally, it's also a key way to maintain self confidence and a positive body image.
On their own, these tips are all useful for beating stress in a pinch. Combined, they're a super powerful strategy for keeping you happy, healthy, and productive on a regular basis. Stress relief is all about combining topical pampering with holistic body and mind self care – stress-busting happens on the inside and the outside, and with a smart combination of both, we promise you'll be cool as a cucumber.
We carefully hand-select products based on strict purity standards, and only recommend products we feel meet this criteria. 100% PURE™ may earn a small commission for products purchased through affiliate links.
The information in this article is for educational use, and not intended to substitute professional medical advice, diagnosis, or treatment and should not be used as such.
Sign up to our email newsletter for more blog updates and exclusive discounts.
< Older Post | Newer Post >