Essential Oils for Pimples & Acne
Which essential oils are best for your breakout?
Posted on March 15, 2021
Written by: 100% PURE®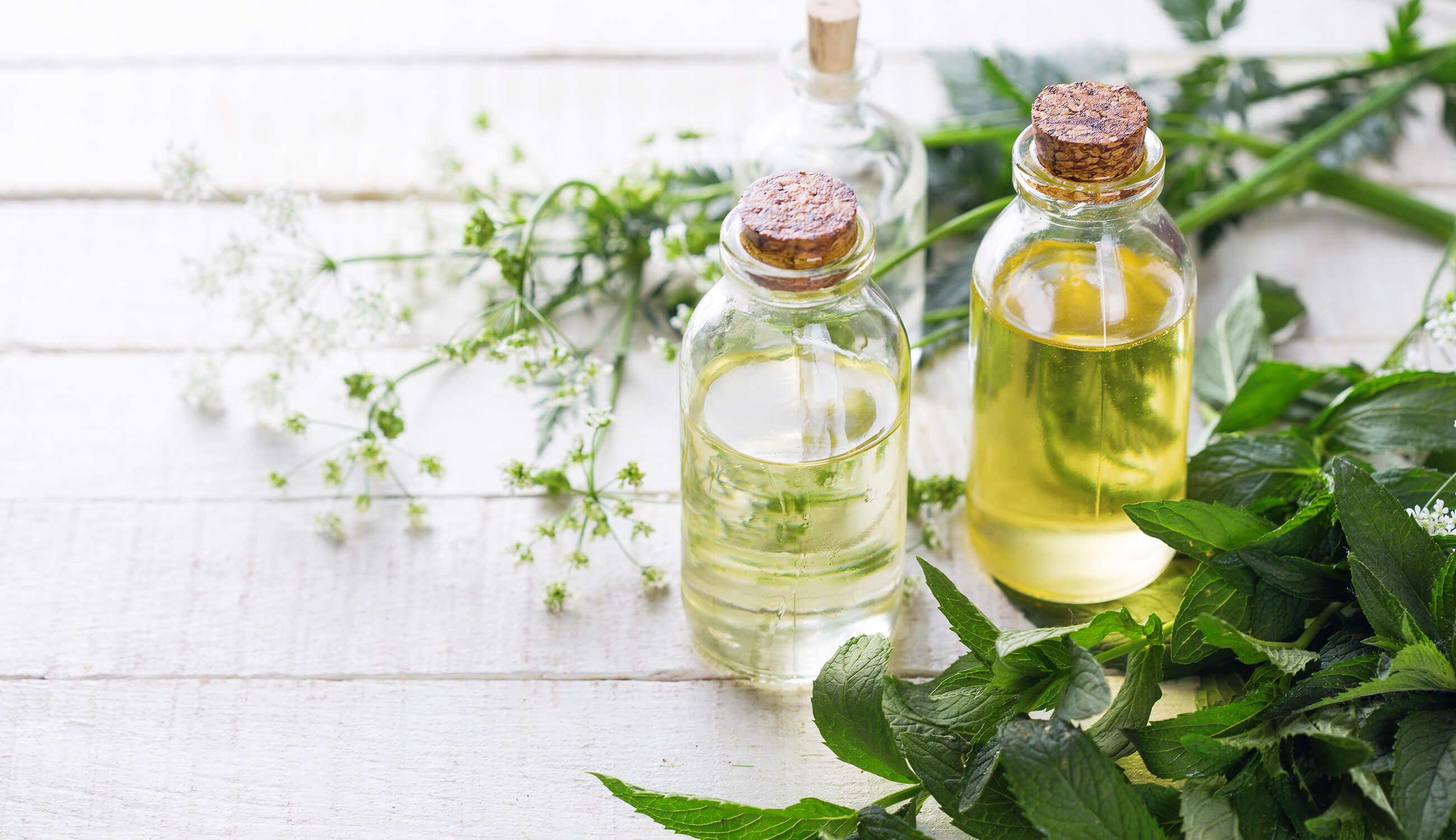 Those who experience acne tend to have one thing in common: clogged pores. However the differences in acne treatments will come down to what is causing the clogged pores.
Typically, the nature of clogged pores is either inflammatory or non inflammatory. When acne is non inflammatory, pimples tend to be closer to the surface; rather than bacteria, they're more often caused by a reaction to something. This type of acne is commonly referred to as comedonal acne.
Meanwhile, inflamed acne is often caused by bacteria – especially Propionibacterium acnes (P. acnes). When there's a buildup of bacteria in the pores, it can mix with oil and dead skin cells. This kind of acne can cause swelling, redness, and often painful pimples; not to mention lingering acne scars.
While you can certainly work to fade acne scars, we're going to focus on how to control the bacteria that causes acne in the first place. In this article we'll break down some of our favorite essential oils for pimples, and how they work to keep our skin clear and happy.
5 Best Essential Oils for Acne
There's no shortage of essential oils out there. Many of them are often used for aromatherapy and skin care, but there are a select few that we especially love for treating acne.
Essential oils are good for pimples and acne because they often contain antibacterial properties, and an ability to reduce inflammation. Here are a few essential oils that meet this criteria!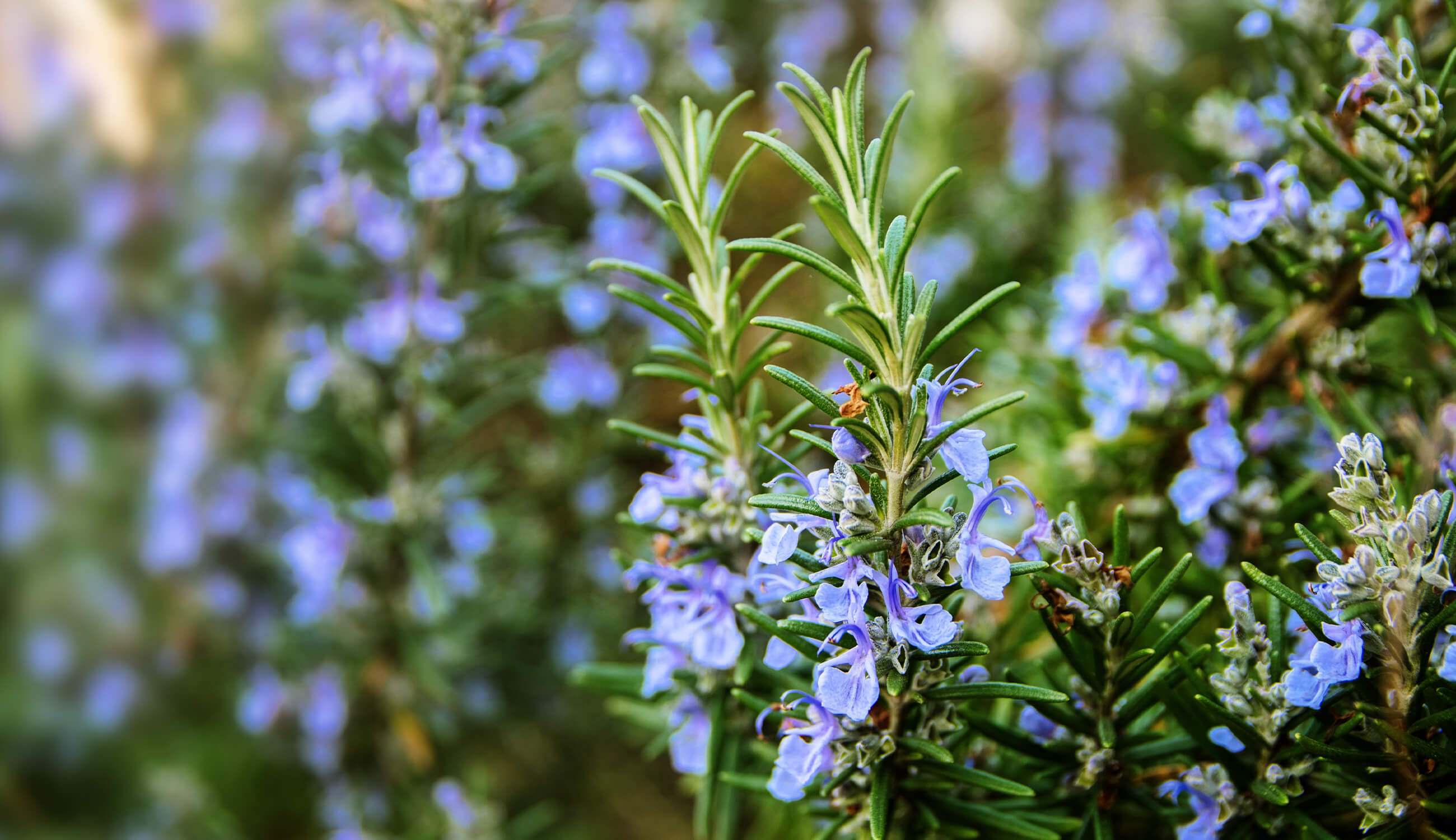 Rosemary Oil
Rosemary has been shown in studies to have damaging effects on P. acnes. In addition, food scientists have found that rosemary makes an effective natural preservative, since it can help prevent the onset of fungal growth.
Rosemary can also help control oil levels in the skin, making it a double whammy for reducing breakouts. Its naturally astringent qualities are often used in acne treatments to keep oily skin in check.
You can find rosemary in our Detox Herbal Cleanser: a powder-based cleanser. Just add water to remineralize this powder into a purifying, acne-fighting treatment. One of the base ingredients of this cleanser is oil-absorbing green clay, with the addition of dandelion to detoxify the pores.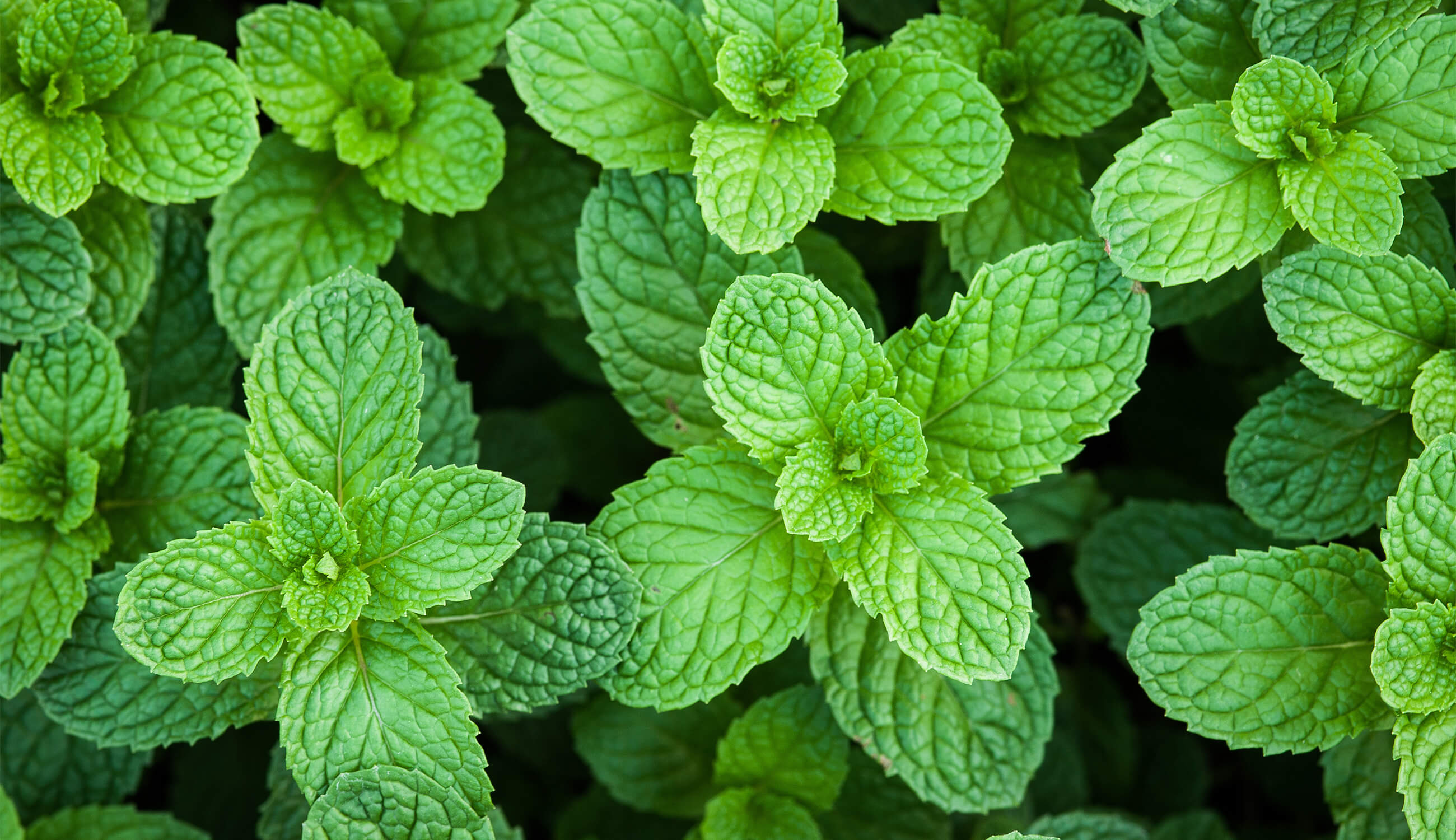 Peppermint Oil
Peppermint oil is one of our favorite skin-soothing essential oils, thanks to its cooling effects as well as its antibacterial properties. Peppermint is also naturally antimicrobial and antiseptic, making it an ideal cleanser ingredient for those with oily, inflamed skin.
While we love peppermint oil as one of the more effective essential oils for acne, it should be understood that it's not suitable as a singular treatment. The analgesic properties of menthol might feel cooling on red, irritated skin – but the effect of this essential oil can be quite drying when used alone.
That's why we feel peppermint essential oil is best used as an accompaniment, to enhance the effectiveness of other essential oils for pimples. For example: our Tea Tree Deep Detox Mask uses peppermint oil, rosemary, green tea, and neem.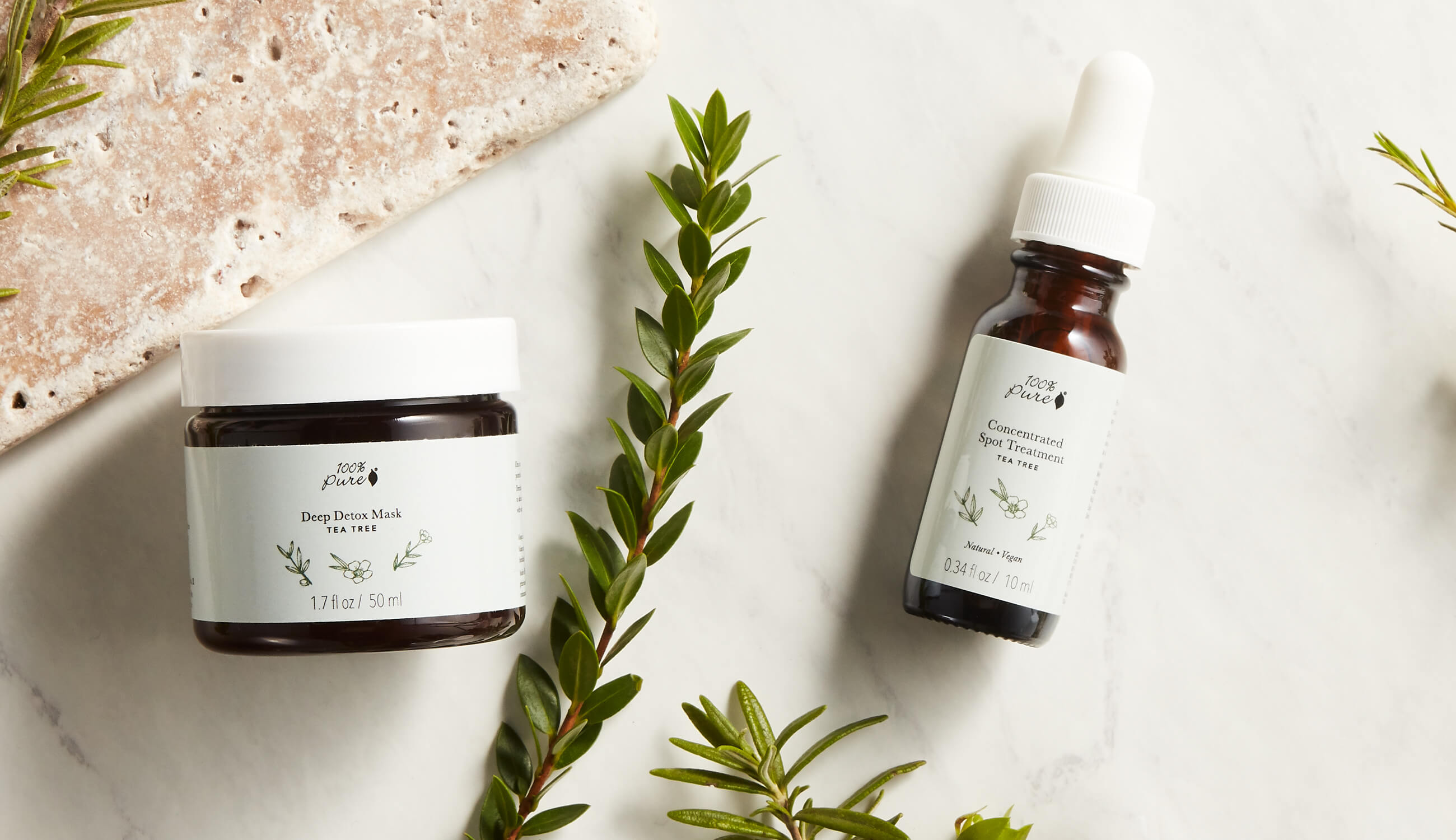 Tea Tree Oil
Tea Tree oil may be one of the best-known essential oils for pimples, and for good reason! This compound is exceptionally powerful for killing not only bacteria, but fungi as well. It's also been shown to reduce symptoms of acne, like scarring and inflammation.
It's unclear whether tea tree oil fights acne simply by killing bacteria or by reducing swelling. What we do know is that it possesses considerable antibacterial, antifungal, and anti-inflammatory properties that should earn it a place in your acne treatment routine.
Tea tree oil is also one of our favorites, because it's one of the few essential oils you can apply directly to skin undiluted. But we like it best as a team player herbal acne remedies!
You'll find an especially concentrated amount of tea tree oil in our Tea Tree Concentrated Spot Treatment. You can use it to soothe active blemishes and fade acne scars, thanks to a potent blend of tea tree oil, neem, and witch hazel.
You'll also find tea tree oil in our Tea Tree Complexion Cleanser, Tea Tree & Willow Clarifying Astringent, and Anti-Acne Mask.
Lavender Oil
Lavender may have a reputation as a soothing, fragrant sleep aid – but it also makes for one of the most effective essential oils for pimples. Studies have shown that lavender may help improve the quality of your skin, having been proven as an antimicrobial agent that can fight P. acnes.
Lavender oil has been shown to hold anti-inflammatory properties, which makes it particularly popular as a treatment for eczema, psoriasis, and acne. It's no wonder why we love it so much!
Our Lavender Oat Milk Soothing Cleanser can be used by those with sensitive skin and acne-prone skin alike. This is thanks to lavender essential oil and a host of other soothing ingredients: colloidal oatmeal, calendula and rose.
You should always follow a cleanse with a toner! Our Lavender Tonique was created to help restore pH balance, while rehydrating the complexion. Thanks to its spray nozzle, no cotton pads are needed!
Oregano Oil
According to one study comparing essential oils for skin in traditional Mediterranean medicine, oregano's antimicrobial properties were shown to be some of the strongest.
Oregano oil makes a fantastic addition to our list of essential oils for pimples, thanks to its natural antiseptic and antibacterial properties. It's a great spot treatment for blemishes; you can also add it to carrier oils like jojoba oil for a DIY acne treatment.
We carefully hand-select products based on strict purity standards, and only recommend products we feel meet this criteria. 100% PURE™ may earn a small commission for products purchased through affiliate links.
The information in this article is for educational use, and not intended to substitute professional medical advice, diagnosis, or treatment and should not be used as such.
Sign up to our email newsletter for more blog updates and exclusive discounts.
< Older Post | Newer Post >