The Best Skin Care for Deep Skin Tones
Choosing the best products and ingredients for your complexion
Posted on March 17, 2021
Written by: 100% PURE®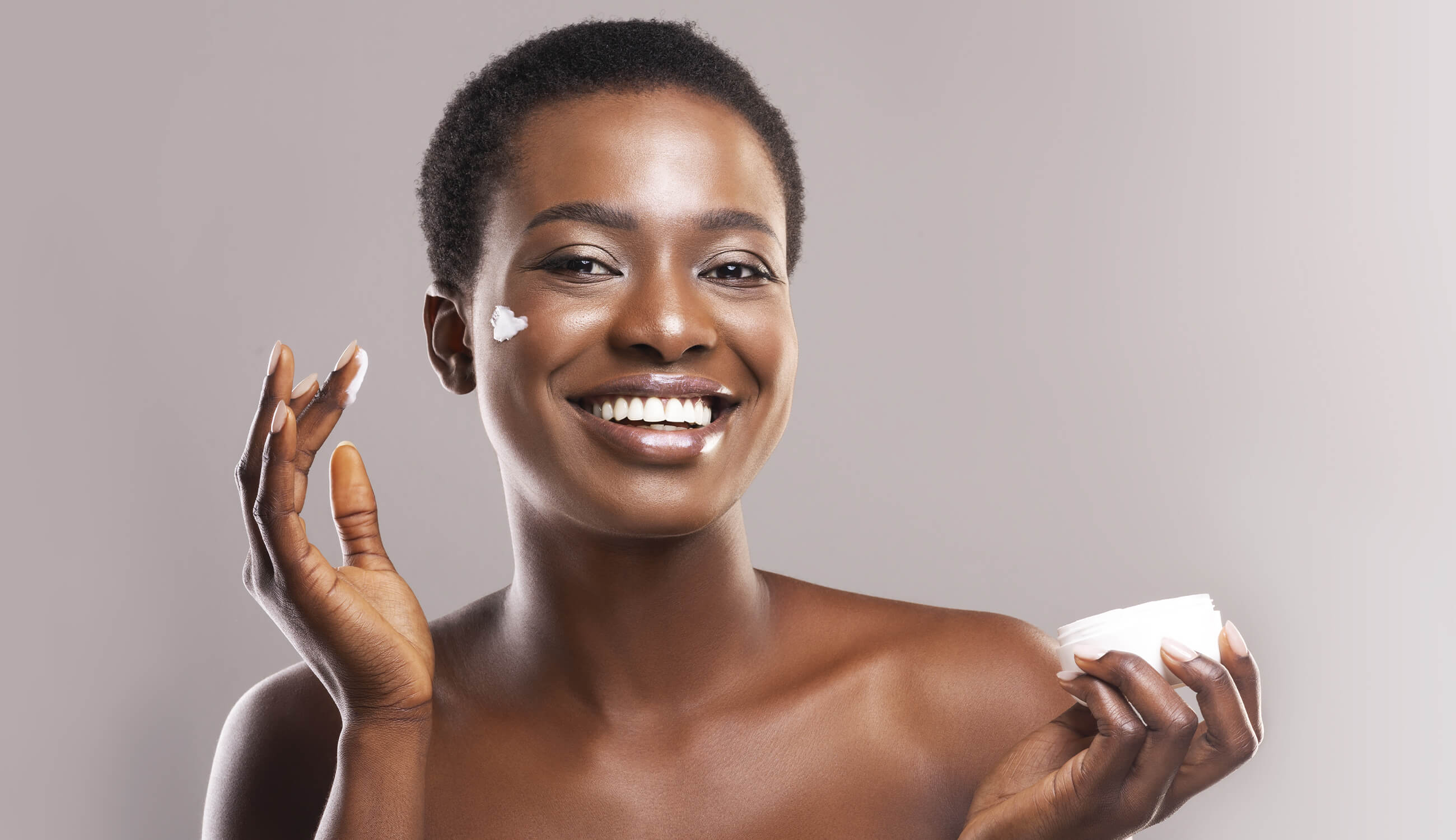 If finding the right skin care for your skin type in a saturated market wasn't hard enough, try finding suitable products for darker skin tones in a fraction of that market. The additional use of harsh ingredients only adds to the challenges many women of color face when shopping for skin care products.
With lesser options available – than say oily skin types - finding the best skin care products for darker skin tones might be a challenge. We're breaking down the common skin care needs for darker skin, essential product ingredients, and listing a few favorites for super soft, extra nourished skin.
Common Skin Care Needs (and Concerns) for Dark Skin
Darker skin can experience a variety of skin conditions like hyperpigmentation, melasma, and dark spots due to genetics or sun exposure. According to the American Academy of Dermatology, people with darker skin tones can face a unique set of skin care needs.
Skin care products made with healthy ingredients are a big deal for dark skin. Adequate hydration is key, as dry skin can look dull, ashy, or gray. Women of color can experience hormonal acne beginning at a young age, which may persist into adulthood. Skin tends to overproduce melanin while healing from acne scars, leading to dark scarring in place of blemishes.
Scars heal more efficiently with proper tissue management; in other words, using the right skin care products and UV protection. To help avoid pigment issues from prolonged UV exposure (like hypopigmentation: patches of skin becoming lighter than the surrounding skin), sun protection is a must for deep skin tones.
Choosing skin care products that are tailored to your complexion is also important. Otherwise you could end up with choosing a sunscreen, for example, that creates a whitecast or makes skin look ashy.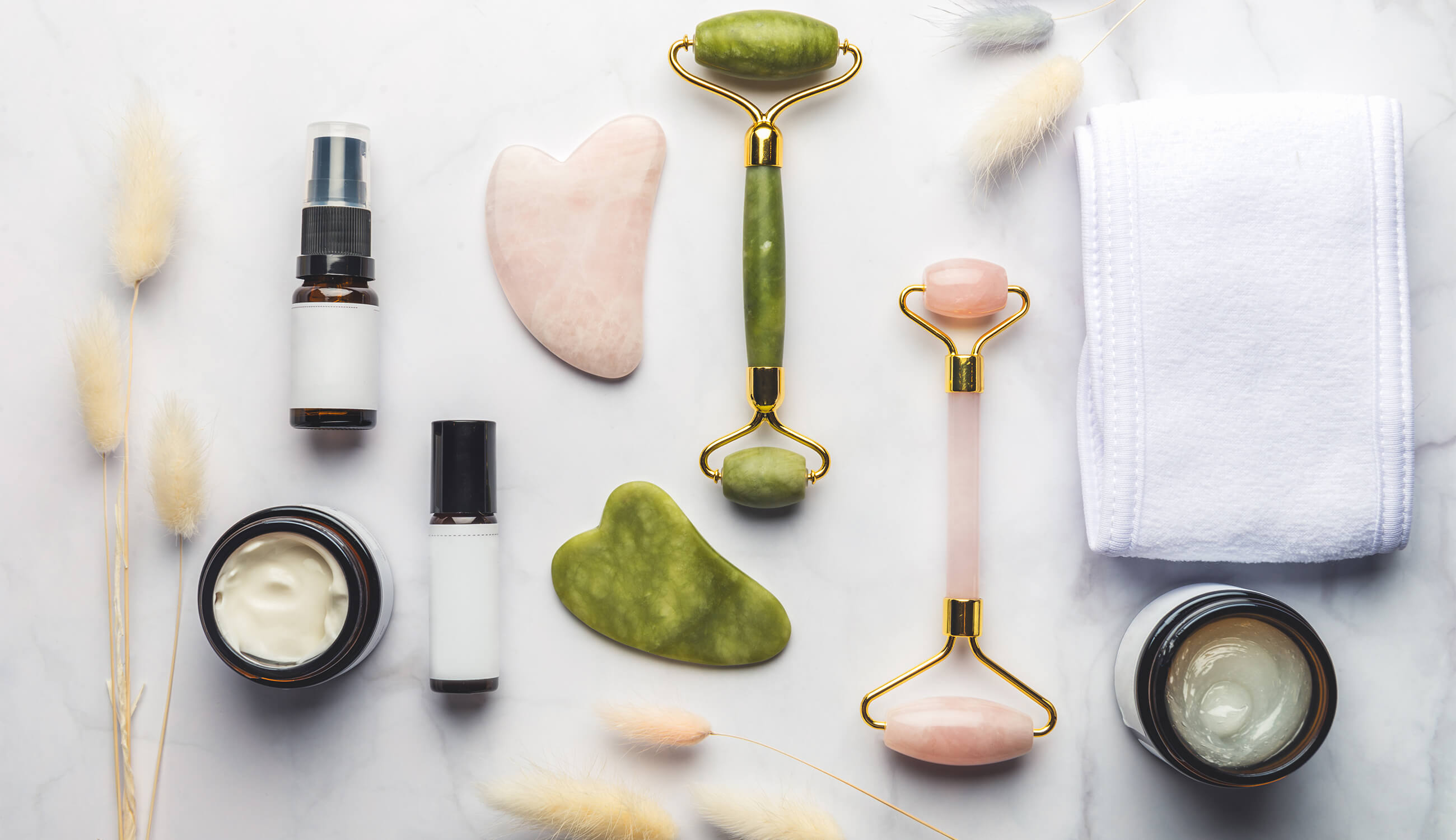 Best Skin Care Products for Darker Skin Tones
These skin care brands offer healthy ingredients to conventional, harmful synthetics. Another bonus is that these brands use natural vitamins or blends of both essential oils and plant butters, all tailored to smooth skin and boost hydration.
#1: 100% PURE Dark Spot Remover
If you're looking for a natural treatment for dark spots, we recommend checking out our Dark Spot Remover. Ours is free of chemical bleaches and lightening agents, which can be extremely harsh for darker skin tones.
This targeted serum is formulated using natural plant ingredients like aloe, red algae extract, licorice extract, and rosehip seed oil. It's packed with vitamin C and matsutake mushroom to brighten and even out your skin tone, and helps target specific areas of scarring.
#2: Dr. Barbara Sturm Darker Skin Tones Enzyme Cleanser
Do you have dry skin that just won't get smooth? Show dryness-prone areas some TLC with this 2-in-1 cleansing foam and exfoliator. Tailored to meet the skin care needs of darker skin tones, this face wash deeply but gently cleanses and exfoliates skin. The bonus: it smoothes and refines dry patches, and lightens the appearance of dark spots.
#3: Ghost Democracy Floodgate Hyaluronic Acid Serum
If you need a mega dose of hydration to tackle parched skin, look no further than this replenishing formula. This hyaluronic acid serum firms, hydrates, and smoothes dryness for healthier-looking skin. As a clean formula, it's also free of drying alcohols, sulfates, silicones, parabens, and fragrances.
#4: Krave Beauty The Beet Shield SPF
This SPF protects skin while reducing signs of hyperpigmentation. Loaded with vitamins and the all-star antioxidant beetroot extract, this non-irritating SPF protects the skin from harmful UV rays and will not leave a ghostly white cast on darker skin tones. It also doubles as a makeup primer!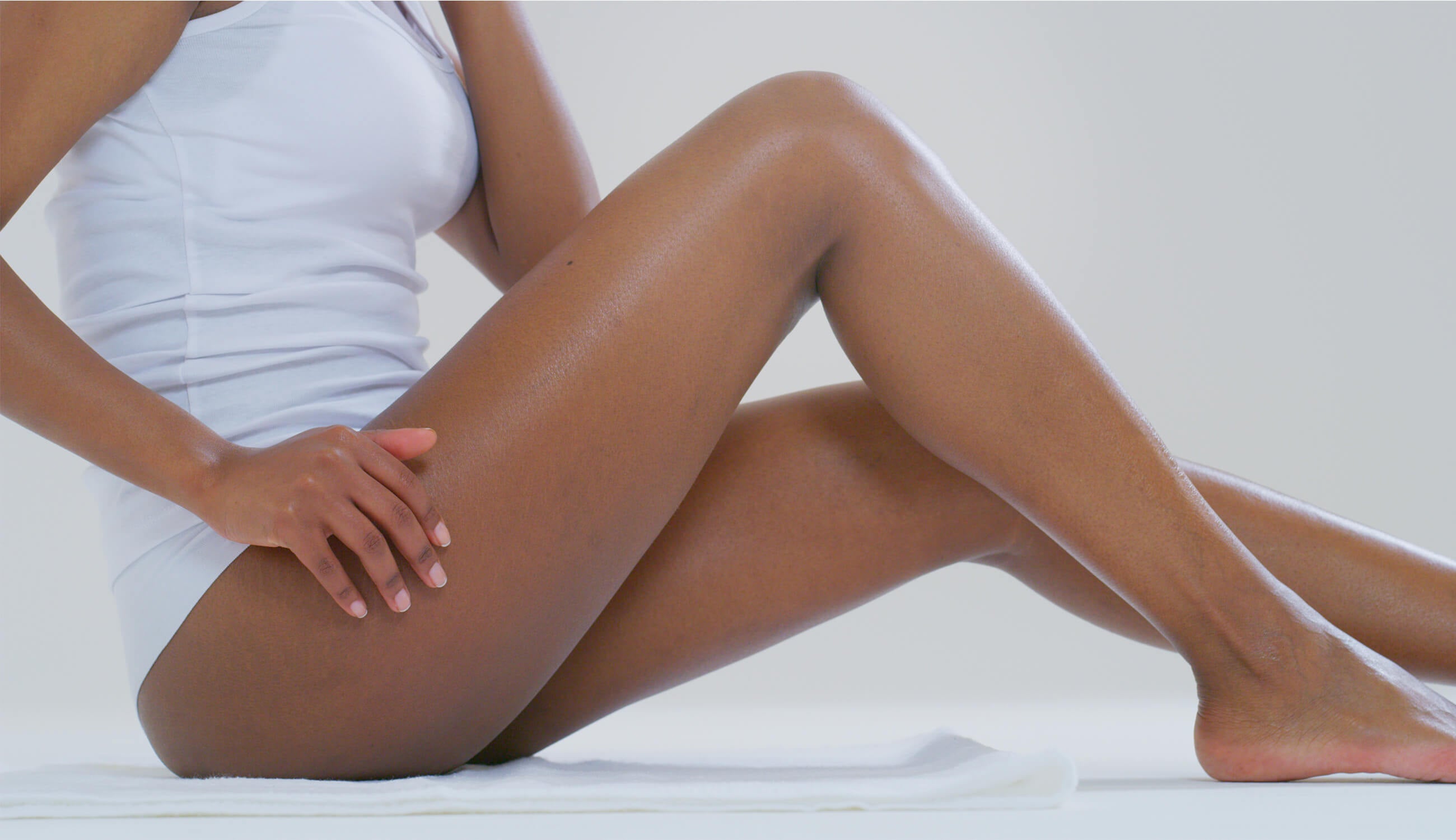 Best Ingredients to Use for Darker Skin Types
As important as hydration and SPF are for darker skin types, you'll also want to look for skin care products with healthy ingredients free of harsh chemicals. Knowing the roles they'll play in your skin care will help enhance your natural beauty. We're here to help with a snapshot of some top ingredients for radiant looking skin.
Hyaluronic Acid
For darker skin tones, parched skin can appear ashy, dull, and grey. Hyaluronic acid acts as a humectant, enabling the skin to retain water, thus keeping it hydrated.
Kojic Acid
Renowned for its skin brightening abilities, kojic acid's claim to fame is its influence on limiting melanin production. This is helpful for acne scars and areas of hyperpigmentation, where it may have a lightening effect on darkened tissue. Kojic acid also boasts antifungal and antibacterial functions, to help reduce acne-causing bacteria.
Vitamin C
As a powerhouse ingredient for brightening skin, vitamin C plays a huge role in repairing sun damaged skin while defending against UV damage. This hero ingredient can combat everything from uneven skin tone to fine lines and wrinkles.
Squalane
This light and luxurious oil has an emollient texture, which behaves similarly to our skin's own oil – making the absorption process easy-peasy. Olive squalane is non-greasy and has added antioxidant and anti-bacterial properties, making it suitable for skin that's prone to excess oil or acne breakouts.
Green Tea
Green tea is packed with skin-protecting catechins, which can protect skin cells from damage and inflammation. This lightweight, fast-absorbing oil also contains EGCG, an antioxidant powerhouse complete with cancer-fighting capabilities and skin-rejuvenating benefits.
Tea Tree
This oil is a trifecta of skin-healing goodness with its ability to treat acne, inflammation, and scarring. The anti-inflammatory benefits of tea tree oil allow it to treat rashes, redness, irritation, and a host of skin conditions. Take note: those with sensitive or severely dry skin may find this oil too astringent for their needs.
No matter your complexion or your skin type, the ultimate result everyone wants is healthy, happy skin. By choosing ingredients that work well for melanin-rich skin – and using adequate UV protection – you'll be well on your way to soft, supple skin!
We carefully hand-select products based on strict purity standards, and only recommend products we feel meet this criteria. 100% PURE™ may earn a small commission for products purchased through affiliate links.
The information in this article is for educational use, and not intended to substitute professional medical advice, diagnosis, or treatment and should not be used as such.
Sign up to our email newsletter for more blog updates and exclusive discounts.
< Older Post | Newer Post >