8 Calming Flowers for Your Skin
The best botanicals for calm, beautiful skin
Posted on January 22, 2021
Written by: 100% PURE ®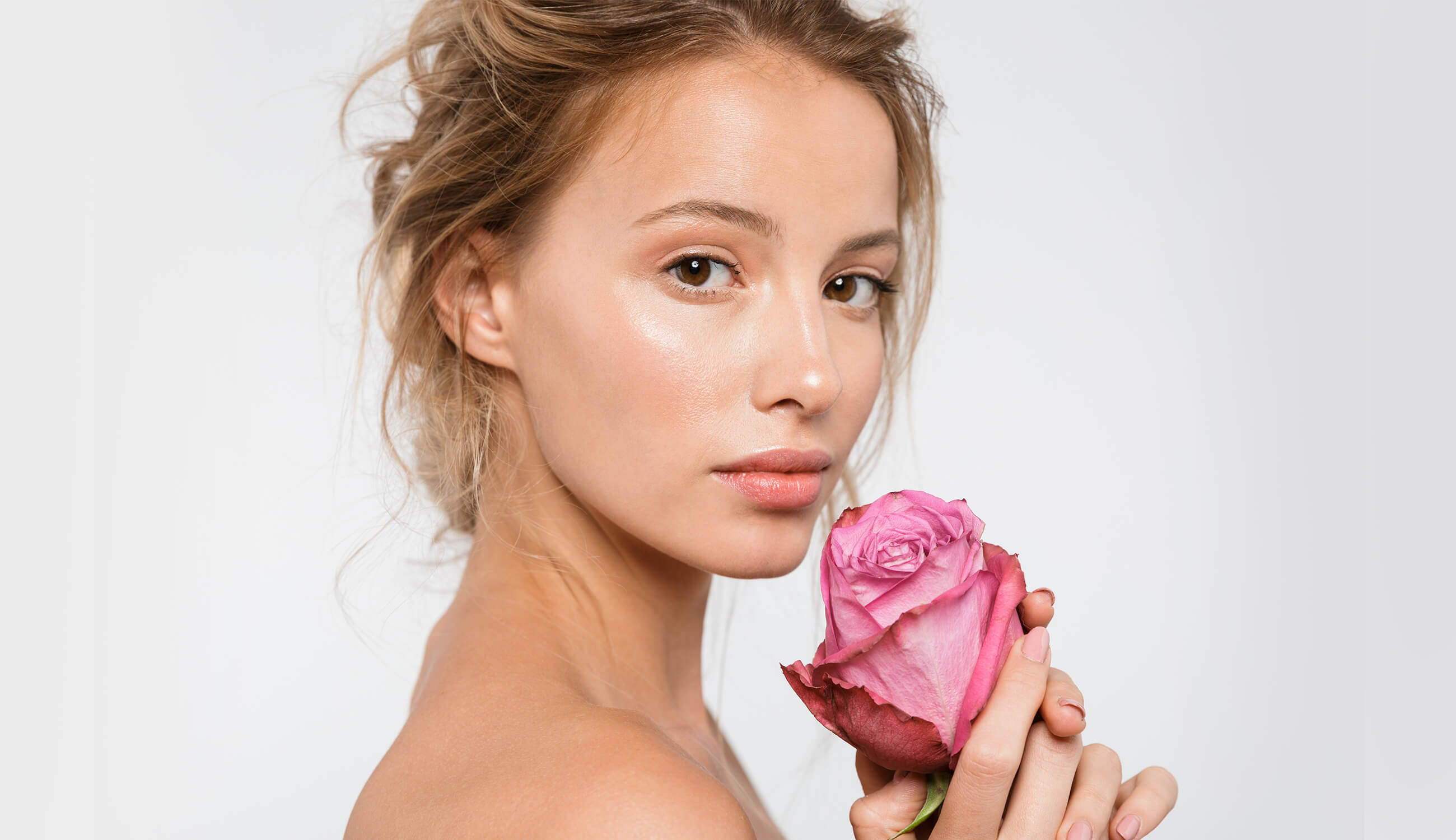 Vibrant, delicate, and oh-so fragrant, flowers are one of the best features in our homes and gardens. But what about in our skin care regimen?
When pursuing gentle skin care, we always try to seek out a natural solution first. In this post, we're giving the spotlight to flowers that aren't only gentle on skin, but may also offer healing effects and deep nourishment.
Join us as we spend some time in the garden, exploring the benefits of our favorite flowers: rose, lavender, and calendula, just to name a few!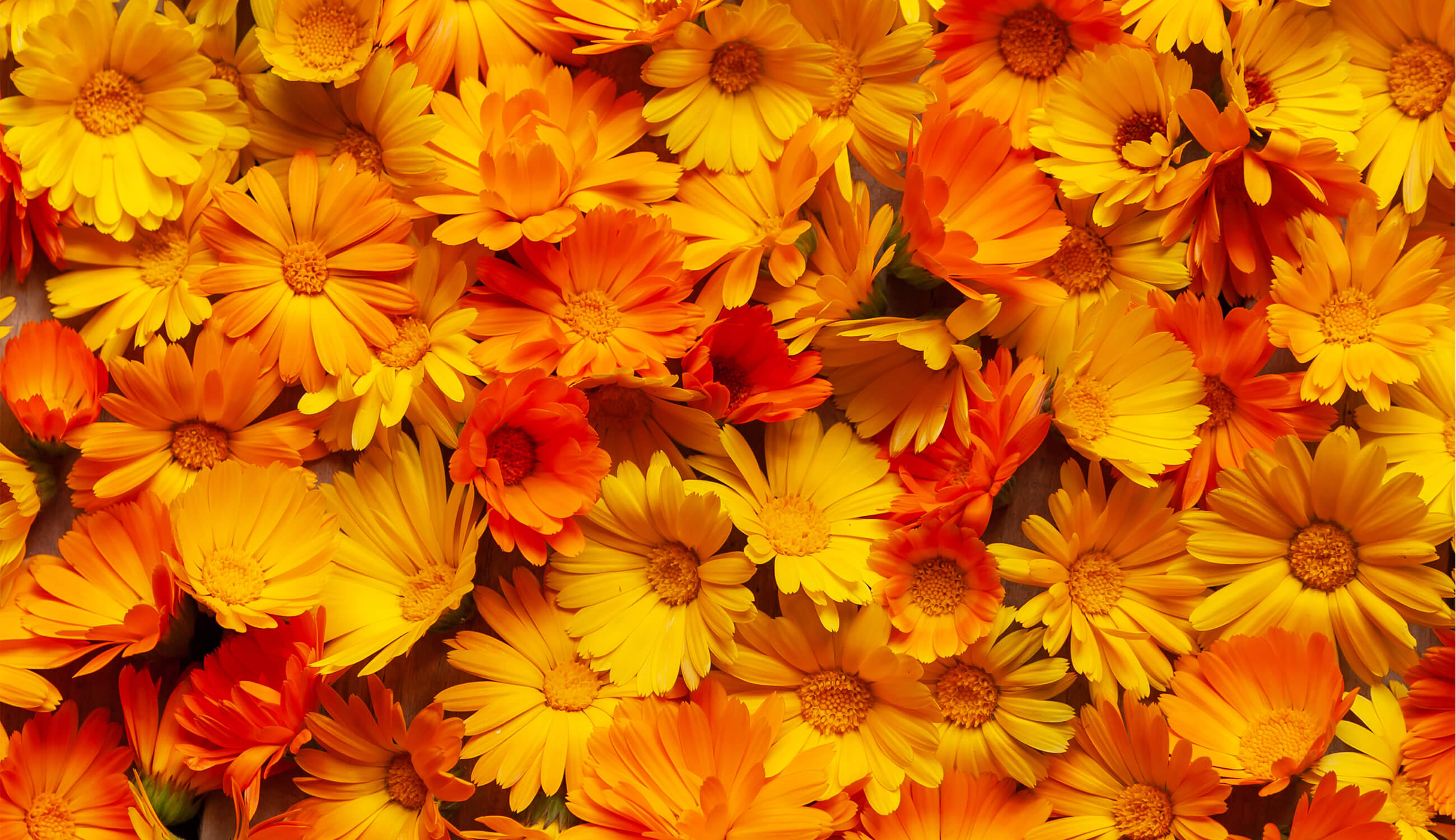 #1: Calendula
If you're going to try any of these flowers for their beauty benefits, it should be noted that calendula has a long history in traditional medicine. When it comes to using calendula for skin benefits, this plant is rich in hydrating linoleic acid, and can help skin cells absorb nutrients more efficiently.
Calendula is also rich in antioxidants; particularly flavonoids, which are helpful for protecting skin against free radical damage.
The gentle properties associated with using calendula for skin is the main reason why it's featured in our newest cleanser. The Calendula Flower Cleansing Milk is designed to hydrate while removing impurities, without leaving your skin feeling stripped or irritated.
#2: Coneflower
Also known as echinacea, coneflower has been used for thousands of years to defend skin against the elements. In modern times it remains a beloved component for sensitive skin types or those with psoriasis, rosacea, and eczema.
Coneflower can do more than prevent damage to the skin; it may actually help reduce damage caused by free radicals and sun exposure. This flower is also known as an antimicrobial and anti-inflammatory agent, meaning it may help fight breakouts and irritation. One study found that echinacea may work to diminish the growth of Propionibacterium, which is one of the most common causes of acne.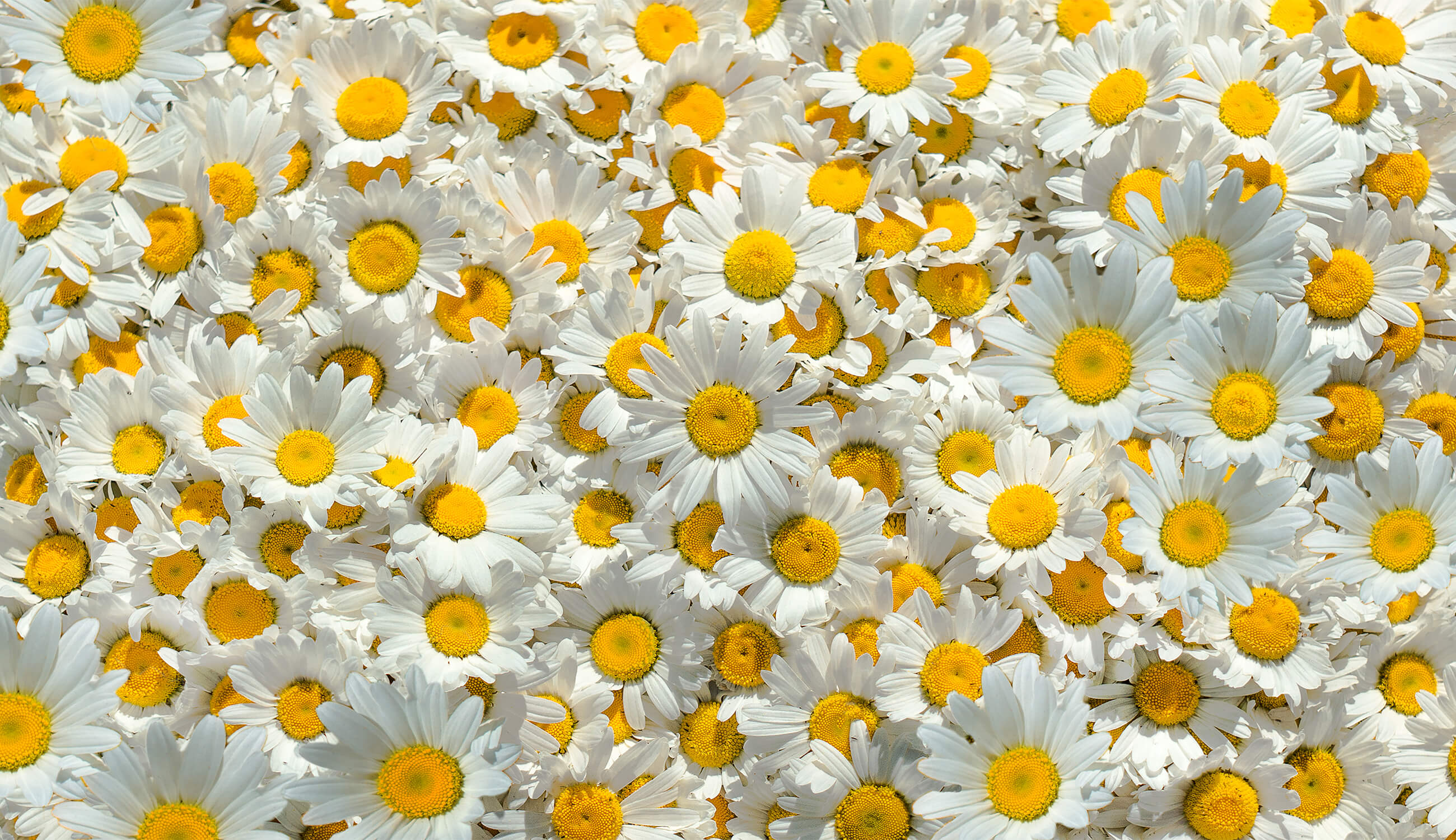 #3: Chamomile
Whether it's in your nighttime cup of tea or in your skin care, chamomile is a delicate flower that's famously known to soothe and calm. As another flower known for its history in ancient medicine, chamomile is a known anti-inflammatory ingredient, and possesses gentle astringent properties.
Our Calendula Flower Cleansing Milk and Restorative Sea Culture Replenishing Creme are just two treatments that include skin-calming chamomile.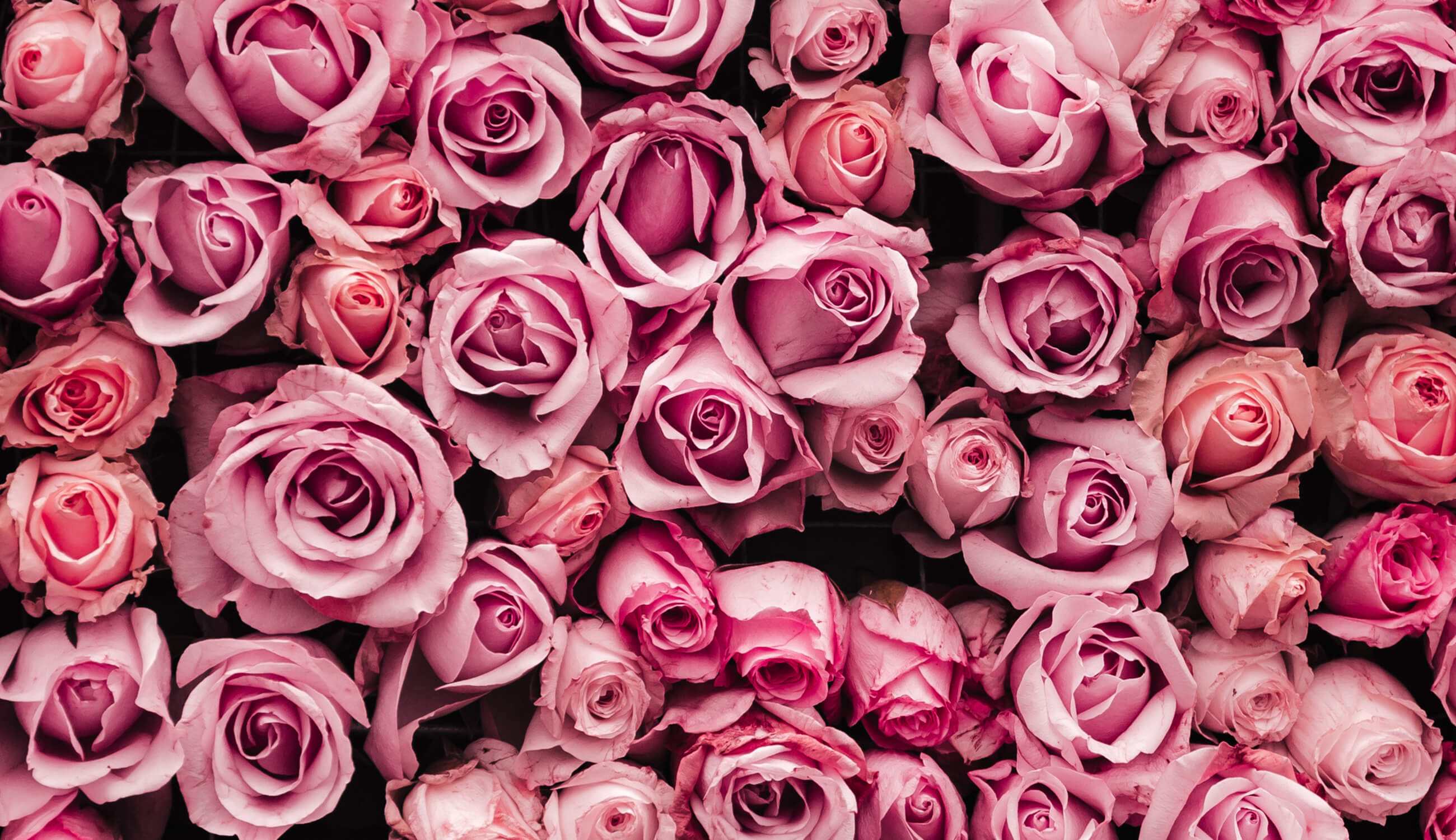 #4: Rose
Rose may be one of the most well-known flowers for the purpose of skin care. This isn't just because of its heavenly scent – it also offers a wealth of benefits for pretty much every skin type.
Roses contain an abundance of antioxidants, minerals, and vitamins A, C, D, and E. These anti-aging nutrients tackle dullness, dryness, and promote more supple skin. A few of our favorite rose-derived ingredients are rosehip oil and rose hydrosol, which are both excellent prized for their anti-aging properties.
We incorporated rose water into our Rose Micellar Cleansing Water, which was designed to gently cleanse the skin of residual debris and impurities. The botanical blend in this cleansing water will also tone the skin, and offer light astringent benefits.
#5: Geranium
Geranium oil is known to work as a natural cicatrisant: meaning that it can help hasten the healing of wounds to encourage the regeneration of healthy skin cells. As a result, geranium oil is especially known for its role in products meant to fade scars and promote healing.
Another fascinating feature of geranium is its unique set of anti-aging properties, which can help tighten and firm the skin without causing dehydration. When used in an anti-aging treatment, geranium is an especially beloved ingredient for fighting wrinkles and preserving a youthful appearance. Our Does It All Sheet Mask fits the bill, with additions of chamomile, rose, and everlasting flower oils.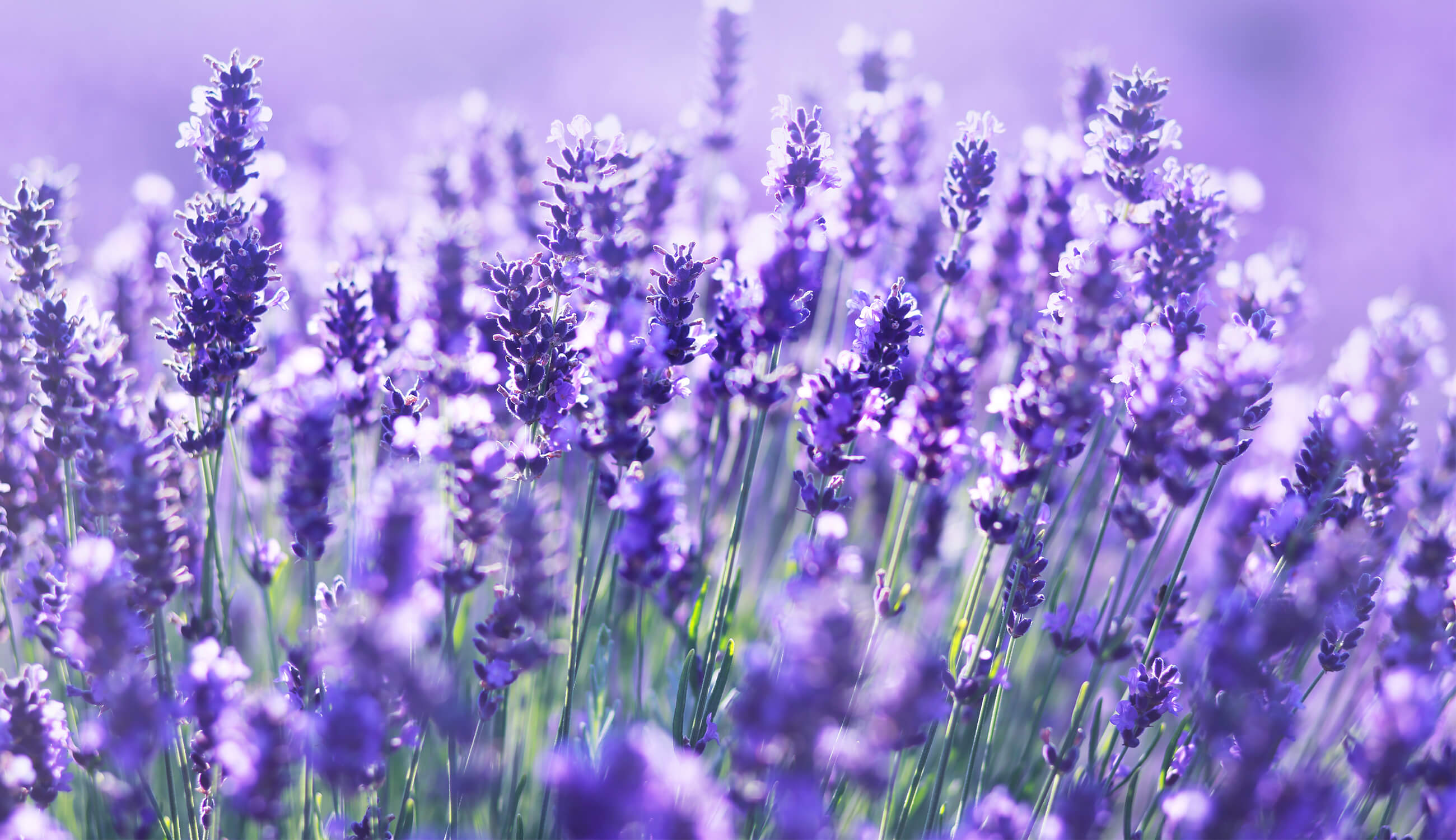 #6: Lavender
Lavender may be one of the best-known flowers for the purpose of promoting tranquility, but it's also remarkable as a skin care ingredient.
Primarily used in essential oil form, lavender can help to soothe skin, protect against free radical damage, and combat acne while warding off bacteria. Those with acne-prone skin may especially benefit from lavender. As the featured ingredient in our Lavender Oat Milk Soothing Cleanser, it soothes redness and breakouts without compromising healthy pH balance.
When using lavender oil in DIY skin care, it needs to be diluted in a carrier oil; we love coconut, jojoba, or rosehip oil.
#7: Chrysanthemum
Chrysanthemum is well known as a form of herbal tea, but it may also possess some valuable benefits for the skin.
Chrysanthemum is a potent source of beta-carotene, which converts to vitamin A in the body. Vitamin A is an incredibly beneficial antioxidant for the skin, as it can promote significant anti-aging effects by neutralizing oxidative stress and supporting cellular turnover.
As a result, chrysanthemum may be especially useful for irritated skin – whether it's caused by redness, psoriasis, eczema, or cystic acne. It's why we featured this flower as a star ingredient in our best-selling Green Tea Water Bomb Mask!
Thanks to its high antioxidant content, chrysanthemum is one of our favorite anti-aging ingredients for everyday use.
#8: Mallow
Mallow is an herb known to grow in marshy, swampy environments. While it's native to Europe, North America, and Africa, it has gained a worldwide reputation for its medicinal properties. In particular, it is a known anti-inflammatory agent, and along with its antiseptic properties, mallow is known for its use in soothing skin while promoting healing.
Mallow is also high in vitamins C and E, making it a potent source of antioxidants, and it can be effective for soothing eczema flare-ups. You'll see it featured in our Rose Micellar Cleansing Water for that very reason!
Love natural ingredients? Use our skin care finder to find the best clean skin care formulas for your skin type.
We carefully hand-select products based on strict purity standards, and only recommend products we feel meet this criteria. 100% PURE™ may earn a small commission for products purchased through affiliate links.
The information in this article is for educational use, and not intended to substitute professional medical advice, diagnosis, or treatment and should not be used as such.
Sign up to our email newsletter for more blog updates and exclusive discounts.
< Older Post | Newer Post >