How Winter Weather Affects Combination Skin
Do's and don'ts for cold combo skin, plus a few product picks that can help
Posted on January 15, 2021
Written by: 100% PURE ®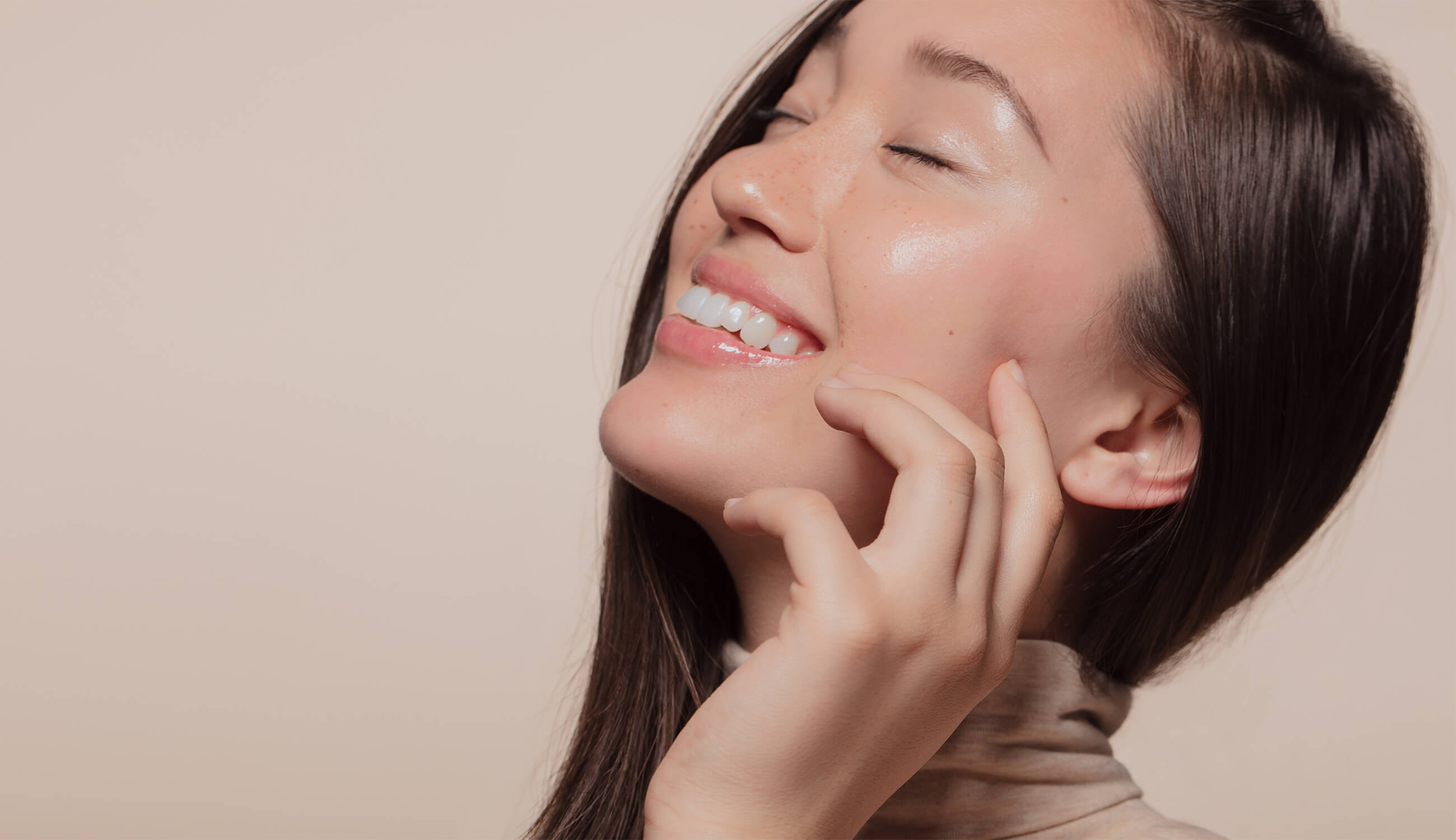 If you live in the northern hemisphere, this is the time of year when weather temperatures drop and snuggling up inside is all we want to do. We love watching snow flurries or soothing rain sprinkle outside, while we sit by the fire (or space heater) – but our skin's relationship with winter is a different story.
Normally when we think of harsh winter weather, we worry most about dry skin. But those of us with combination skin types are feeling it, too! Not to worry – we've got a healthy list of do's and don'ts to keep all of us looking supple and radiant well into spring.
Winter Weather & Combo Skin
So, what's actually happening that our combination skin doesn't like? In most places, we're experiencing the lowest humidity we'll feel all year – which means air that feels dry, and skin that feels tight and itchy. In winter the temperature drops bring chilly, dehydrating winds blowing harshly on our skin, sucking up every last bit of hydration.
But there's one more thing happening to our skin that's self-inflicted, and we may not even realize it; that's indoor heating. All that cozying by the fire and bumping up the thermostat has a hidden consequence: drying out our skin.
Most of us who have combination skin or oily skin think that it's up to the task of defending us from dry environments. And in some ways, yes: dry winter air and dry indoor heating won't hit us as hard as someone with already dehydrated skin. But that doesn't mean that our skin is invincible!
Our winter skin care goal for combination skin is to maintain balance and supplement the hydration our skin is losing. Normally, these skin types fear oils and emollients that increase shine in our oily areas. However, restoring hydration and moisture doesn't have to feel heavy or greasy.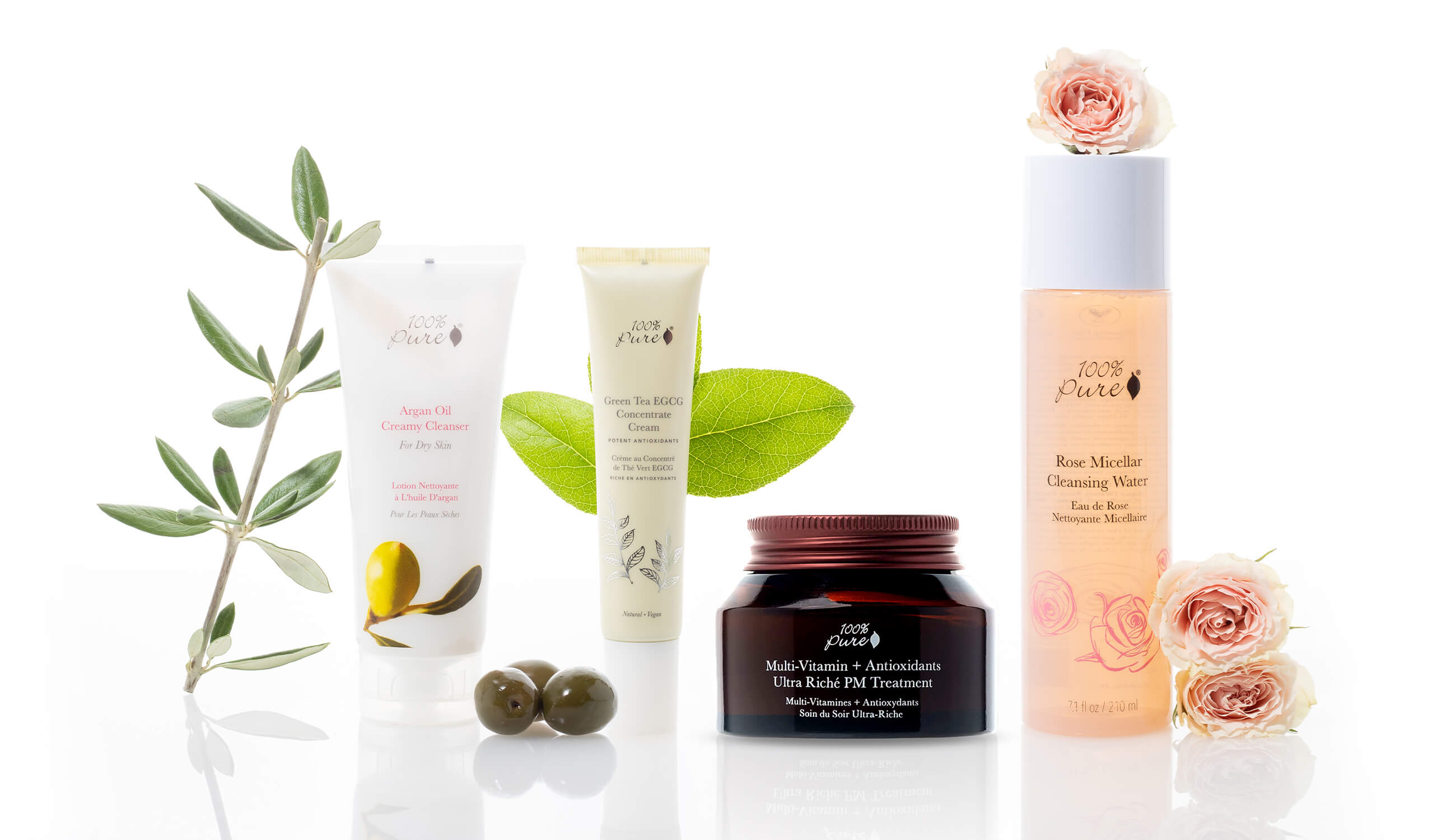 Best Wintertime Combination Skin Products
Argan Oil Creamy Cleanser
Not all oils are the enemy of combination skin types. In fact, lightweight argan oil has healing and protective benefits that make this cleanser a favorite of combo skin types. Designed to fight dryness, argan oil delivers omegas to fight signs of aging and fortify the skin. This anti-acne oil doesn't clog pores, and boosts vitamin E levels for calm and comfortable results.
This cleanser has a hydrating, protective aloe juice base. This super skin ingredient delivers mega moisture in the lightest of textures. When combined with silky argan oil, you get a gel-cream cleanser that's a dream to use.
This cleanser combines blood orange, coffee cherry, and honey: all luxurious, skin-loving ingredients that bring balance to the skin. Combination skin will be back to its best pre-winter self with these healing, calming ingredients.
Rose Micellar Cleansing Water
Skin irritation has met its match with this lightweight, calming skin cleanser. Combination skin types can rejoice at how refreshing this hydrating formula feels, without adding heavy oils or leaving a residue on the skin.
What makes this formula especially great for combination skin types is the pH balancing lemon fruit extract. Not only does this help skin achieve balance, it also encourages radiance and glow while tightening and smoothing the skin. Weightless glycerin pulls the perfect amount of moisture into the skin to maintain hydration levels.
Green Tea EGCG Concentrate Cream
For combination skin, antioxidant-packed green tea helps to control sebum secretion and reduce shine in oily areas. Polyphenols in green tea fight free radicals that cause signs of aging for a smoother, more supple complexion. Because green tea helps to fight acne, we love using this on all skin types – but especially for acne-prone, oily, and combination skin.
Antioxidants from acai butter support skin cell turnover to revitalize the skin, and olive oil mimics our native skin oils while maintaining elasticity. Even with the oils and butters, this daily moisturizer doesn't feel heavy or greasy. We included hyaluronic acid for lightweight hydration, and skin-conditioning yerba mate water. This lightweight cream keeps us well moisturized in the winter, and balanced in summer.
Multi-Vitamin + Antioxidants Cream
Luxurious creams like this one don't have to be off limits for combination skin. The richness of these ingredients doesn't come from the weight of the products, but rather the nutrients they deliver right where we need them most. As one of our most loved (and most potent) moisturizers, all skin types are sure to see brighter, healthier skin with regular use.
Skin powerhouse niacinamide fortifies our lipid barrier, helping skin to combat the effects of moisture loss. Fatty acids from avocado oil heal damage from dryness and support collagen production for smooth, supple skin. Vitamin C jumps on the collagen boosting bandwagon, while keeping combination skin looking youthful and bright.
Along with a variety of vitamins and nutrients, sea kelp, green tea, and rice bran are also folded into this luxe night cream. Together, they make for a fortifying formula that helps heal and repair skin overnight for a perfectly quenched result in the morning.
Winter Skin Care Don'ts
Because we want to give skin the best chance for success, here's a quick list of things to reconsider if you have combination skin in winter:
Extra hot showers that can irritate and sap hydration from our skin

Heavy use of manual exfoliants

Stripping facial cleansers and scrubs; clay masks

High concentrations of astringent ingredients like mint, tea tree, and witch hazel

High alcohol or caffeine intake that can lead to dehydration

Sleeping in our makeup, especially if it's powdery or drying

Skipping on serums and oils, which can help you maintain balanced moisture levels (and protect against transepidermal water loss)
Winter Skin Care Do's
We're exchanging our not so good habits for better ones, with these indulgent winter tips:
Exfoliating regularly (but not excessively) to promote deep skin hydration and to remove dull, dead skin on the surface

Add a lightweight oil after your moisturizer to lock in hydration, without risking a heavy feel

Pampering ourselves with regular face masks (sleeping masks and sheet masks are designed to deeply hydrate any skin type)

Despite being indoors often, we're still layering up SPF protection

We're opting for lighter makeup with more natural coverage, so that we don't dry our skin or accentuate fine lines – the Fruit Pigmented® Cream Foundation is a favorite for combination skin!
We carefully hand-select products based on strict purity standards, and only recommend products we feel meet this criteria. 100% PURE™ may earn a small commission for products purchased through affiliate links.
The information in this article is for educational use, and not intended to substitute professional medical advice, diagnosis, or treatment and should not be used as such.
Sign up to our email newsletter for more blog updates and exclusive discounts.
< Older Post | Newer Post >