How Our New Dry Shampoo Is Good for Hair
The good, bad, and ugly of dry shampoos – and why ours is better for your hair
Posted on June 9, 2021
Written by: 100% PURE ®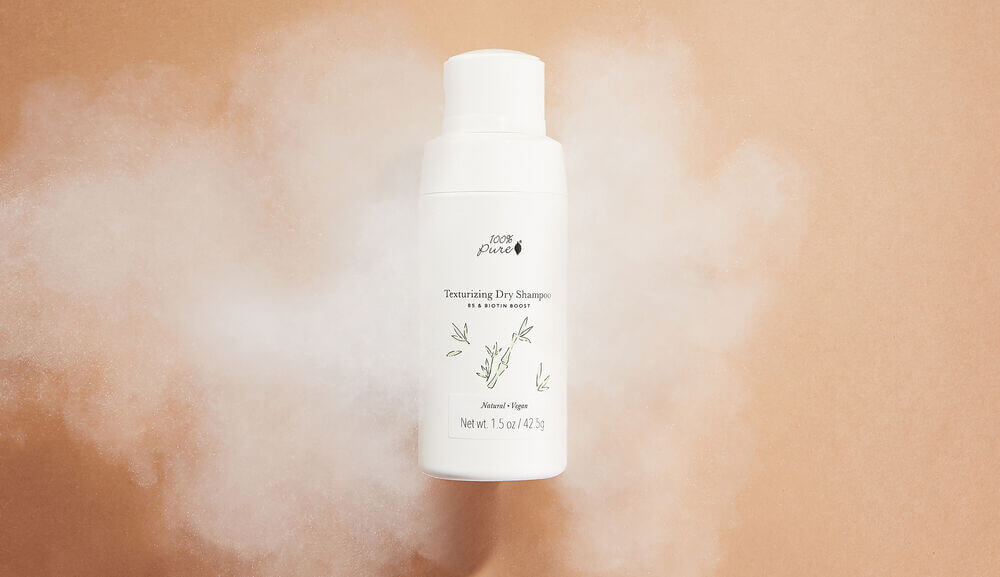 Dry shampoo has saved us when we're pressed for time, or helped us narrowly avoid a dirty hair disaster. These waterless wonders enliven limp hair, keep styles fresh and oil at bay, and are unbeatable in terms of convenience.
Get the scoop on this hair care staple, and why our first ever dry shampoo is safer for your hair than the common alternatives.
How Does Dry Shampoo Work?
We've all been there: days when we can barely make our way out of bed, let alone shampoo our hair. Maybe you hit snooze a few extra times, or are trying to extend a blow-out or curls for an extra day. This modern marvel can support your hair through it all!
Contrary to dry shampoo having the word "shampoo" in it, it won't get your hair squeaky clean like traditional suds and lather. Instead, dry shampoo acts as a water-free treatment for absorbing and reducing oily buildup, all while promoting healthy looking hair.
Dry shampoo has lots of benefits that go beyond convenience:
#1. Enlivens limp hair
Got droopy waves or curls? Dry shampoo will refresh and maintain your style, especially if you're using a curling wand and need a little extra shape or body.
#2. Reduces grease or oil between shampoos
Short on time or simply don't wash your hair every day? Using a dry shampoo absorbs excess sebum that can accumulate on second or third day hair, keep hair looking refreshed until your next wash.
#3. Adds healthy minerals to the scalp and hair
Scalps can get irritated after a color treatment or blow-out service. Dry shampoo can add back good-for-your-hair nutrients and minerals to soothe the scalp.
#4. Can cut down on shampooing
Frequent hair washing can strip essential moisture from your scalp and hair. Dry shampoo lets you go longer without experiencing greasy or dirty strands that come from skipping a wash.
#5. Increases color longevity
Hair color loses some vibrancy after a certain number of shampoos. Swapping out the traditional suds and lather for a waterless option between color services will conserve your hair color – and your investment.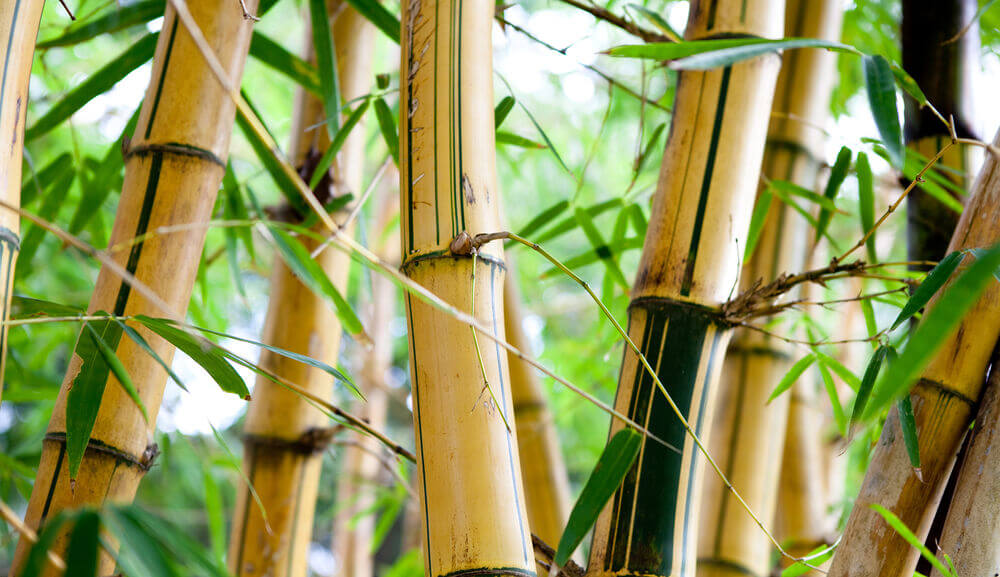 The Good, Bad, and Ugly of Dry Shampoo
Thanks to dry shampoo, many of us have been spared a sad or unhappy hair day (or two). But it can also be a hidden source of toxic ingredients and future scalp problems.
Many conventional spray versions of dry shampoo are mostly made up of alcohol or starch, while powder versions are made up of talc or starch. Alcohol is a harsh, drying ingredient that can damage delicate strands, while the use of talc may also contain asbestos fibers – a known carcinogen.
As convenient as it is to spray your way to cleaner-looking hair, using dry shampoo too often (or for extended periods) could dry out your hair and scalp. Those with thinning hair or scalp conditions may be more vulnerable to breakage or skin sensitivities.
For most people, however, occasional use of dry shampoos won't cause any problems. It can actually be beneficial for your hair if the right ingredients are involved! Plus, these gems are a great support item to a regular shampooing routine. Still, we can't stress enough to not rely on dry shampoo as your replacement for hair cleansing, but it's a great shortcut in between washes.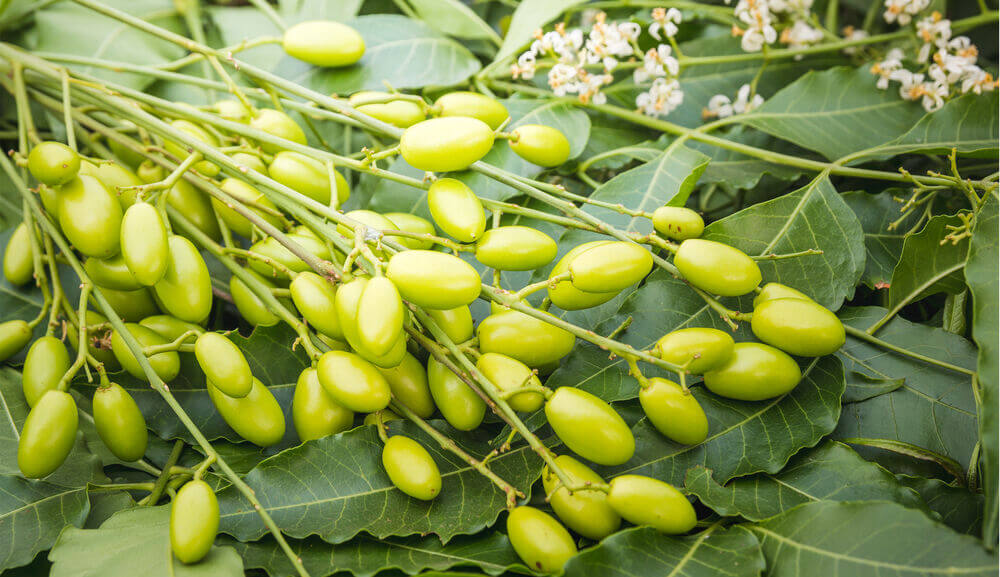 Our New Texturizing Dry Shampoo
The best dry shampoo should give your hair a break between shampoos, and be a quick and easy hair refresher when you're short on time – plus void of harmful ingredients. Although silky strands are lovely, sometimes having a little bit of grit is helpful to hold your style or curls. Your tresses will appreciate the help needed to hold a textured style!
Without further ado, we'd like to introduce our latest and greatest solution for refreshing locks. It's non-aerosol, free of VOCs (volatile organic compounds), and fragrance-free: no added perfumes, essential oils, or synthetic fragrances.
B5 Biotin Boost
Our texturizing dry shampoo uses growth-stimulating biotin and hair -strengthening provitamin B5 to restore and revitalize the hair. Bamboo silica absorbs excess oil and boosts volume, while neem leaf soothes and refreshes the scalp between washes. You're left with volume, shape, body and shine for days on end!
Key Ingredients:
Bamboo Silica (absorbs moisture, clarifies scalp)
Biotin (promotes hair growth)
Caffeine (supports scalp circulation for healthy growth)
Provitamin B5 (promotes hair strength, conditions)
Neem Leaf Powder (anti-inflammatory, antifungal for itchy scalps, controls dandruff)
Texturizing powder enhances volume, shape, and body

Reduces oily buildup and that 'greasy hair' feeling between washes

Comes in an easy to use, non-aerosol squeeze bottle with a twist-to-open cap

Bamboo silica adds volume while lessening the effects of thinning hair

Caffeine stimulates the scalp and promotes healthy hair growth

Provitamin B5 promotes stronger strands, hair growth, moisture retention, and hair elasticity

Biotin promotes healthy hair growth, volume, and shine
How To Use:
Use between washes to refresh hair, add texture for styling, or boost volume. Twist the cap to activate the dispenser. Gently squeeze the bottle to spray powder onto roots, and anywhere else your hair feels oily. Massage product into the roots and scalp using fingertips until the powder is fully absorbed and has disappeared.
Dry shampoo can be a perfect supporting character in a regular shampooing routine, but should not be a replacement for regular shampooing. Using a natural formula suited for your hair type can help make your hair look super fresh, even though you might not have washed it in a few days. That's the real beauty of dry shampoos!
We carefully hand-select products based on strict purity standards, and only recommend products we feel meet this criteria. 100% PURE™ may earn a small commission for products purchased through affiliate links.
The information in this article is for educational use, and not intended to substitute professional medical advice, diagnosis, or treatment and should not be used as such.
Sign up to our email newsletter for more blog updates and exclusive discounts.
< Older Post | Newer Post >