Essentials for a Day at the Beach
See which essential oils can be packed in your beach bag
Posted on June 7, 2021
Written by: 100% PURE ®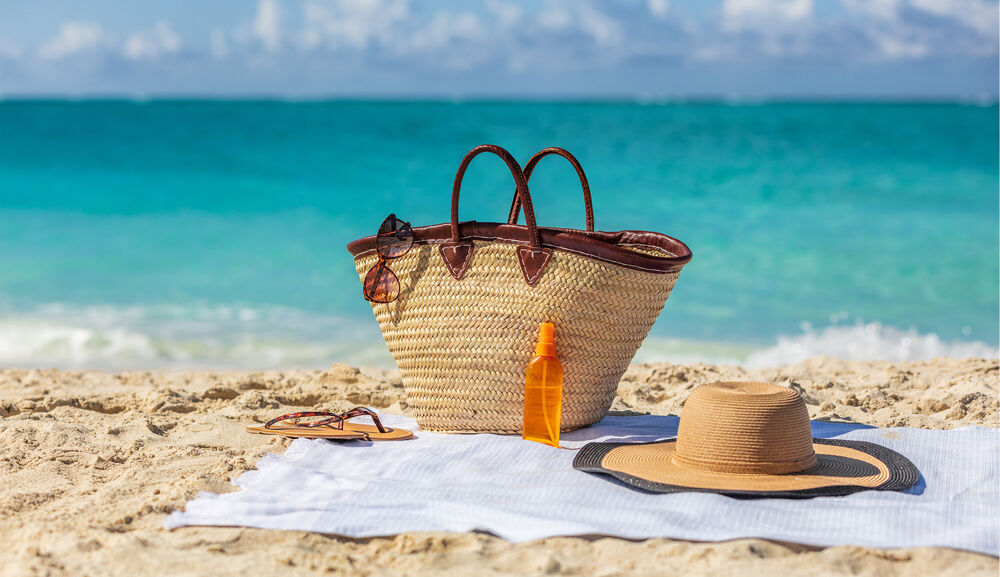 Along with our sunnies, skin care, and hot girl summer confidence, we're bringing one thing that's newer to our lists: essential oils. While essential oils might not be the first item many of us think of when prepping our essentials for a day at the beach, it actually makes the perfect beach accessory.
Stay tuned for what makes beach day essential oils, well, essential!
Beach Day Essential Oils
Essential oils make us feel invigorated, centered, and calm. We fill our homes with unique scents that create *a vibe*. We turn to them for aromatherapy and stress relief. Thinking about how often we use our essential oils at home, why wouldn't we bring them to the beach?
Like we mentioned, essential oils make for excellent aromatherapy; and the beach is one of the places we aim to be our happiest. Who doesn't want to be baking in the sun, enjoying the salty sea air, and the relaxing aroma of fresh lemongrass or uplifting bergamot? Having an essential oil roller or spray makes for the best beach day ever.
Most beaches come built in with great smells; fresh air and tropical sun lotion makes a memorable blend, but we've noticed something smells less than sweet after a couple dips in the ocean. Hint: it's us.
We're bound to become less than fresh after a day in the sun getting sandy and sweaty. While it isn't always practical to take our perfumes to the shore, a spritz of deodorizing essential oil mist does wonders for odors.
One other kind of accident we can get into is a direct result of the sun. Sunburn is no joke, and we often notice it too late to keep enjoying time at the beach. A soothing balm or cream filled with skin conditioning ingredients combined with essential oils can help fix us right up. A bit of oil or cream with essential oils definitely qualifies as essentials for a day at the beach.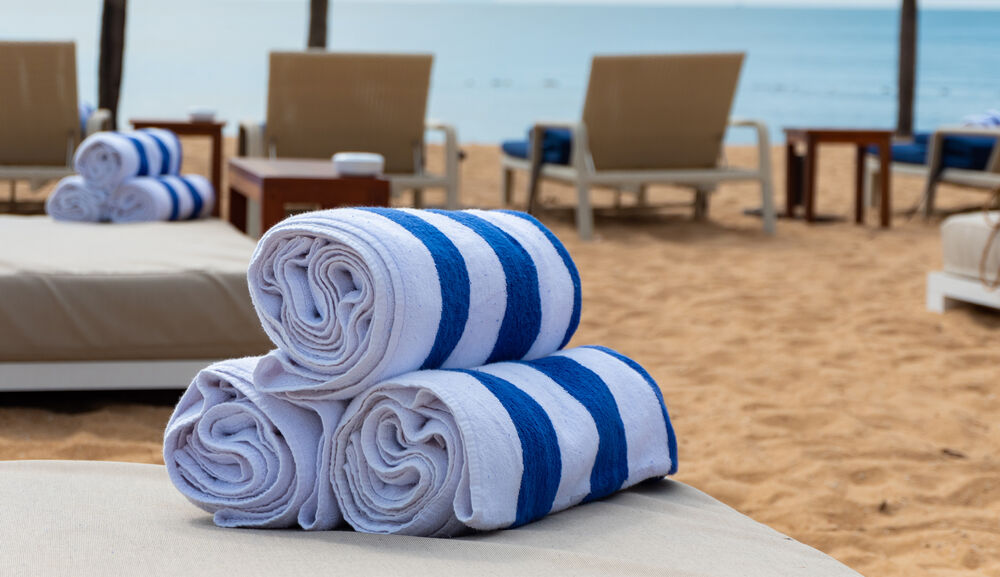 Beach Day Trip Essential Oils
Let's pack our bags and hit the road! We're happy to share our sunny day secrets for the best beach day trip essential oils.
Eucalyptus
Popular for easing congestion, this invigorating scent keeps our heads clear and bugs far away. It also helps to treat a bit of skin inflammation, so we love to keep this oil on hand to diffuse or apply from an oil roller.
Jasmine
There's no shame in wanting to smell nice. This heady floral scent wraps around us like silk and draws our beach day crush a little closer. Jasmine essential oil can boost your mood and set the mood. A spritz of jasmine blended spray, or a safe jasmine oil roller allows for easy touch-ups all day long.
Lavender
Possibly our favorite essential oil, lavender does it all. It helps to relieve stress and calm the mind, soothe the skin, and create a relaxing environment. The best beach nap companion, lavender also makes a calming skin treatment as part of a balm or in an oil roller.
Neroli
Neroli essential oil can be used in a spritz to battle outdoor oily skin and calm inflammation. Its fresh citrusy scent also works great for spraying on clothes, towels, and anything else coming back from the beach a bit stinky.
Peppermint
This cooling essential oil helps to fight the heat when safely spritzed onto the skin. Antibacterial for scratches and cuts, we use this oil to treat minor scrapes and to help numb sunburned areas.
Sandalwood
A sensuous blend of woodsy and citrusy, sandalwood doesn't only smell great but helps to soothe skin irritation. Warm and inviting, this is one of our go-to beach day essential oils.
Tea Tree
We can't get enough of this herbal essential oil. It helps to deodorize our damp beach clothing, helps to calm scratches and sun burns, and can help us imagine ourselves on an exotic tropical getaway (even if we're just at the local lake).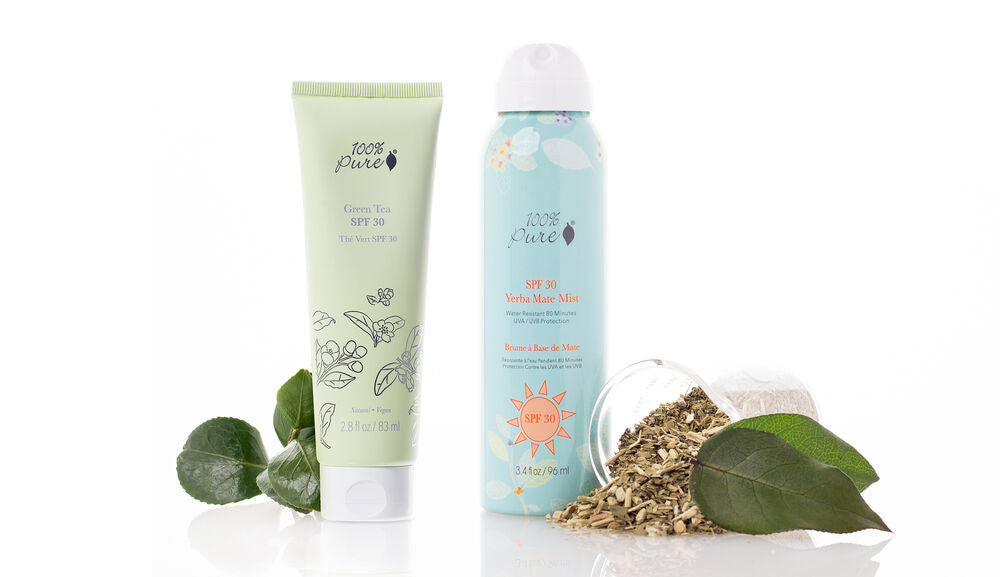 How to Use Beach Day Essential Oils
It's very important to remember that essential oils are strong, and not designed to be used directly on the skin – especially not when we're expecting to spend a day out in the sun. We'll outline a few of our fool-proof ways to safely use these essentials for a day at the beach.
Essential Oil Blends
Look for skin-safe essential oil blends. These are typically diluted in a carrier oil, such as grapeseed or jojoba, because of their absent fragrance. This type of application helps to protect our skin, though we still get to enjoy the essential oils' benefits.
Aromatherapy
We love to have reed diffusers spread around the house, gently releasing our favorite oils – and if it is convenient why not bring that to the beach! If you prefer, utilize essential oils just by smelling them directly from the container. If you have a lightweight water spritz, a couple splashes onto our towel or clothing can help with aromatherapy too.
Oil Rollers
Essential oil rollers can be easily found these days because we're all rediscovering how much we love them! These are safe to apply directly to the skin avoiding wounds and the eye area.
DIY
It is pretty common for many to DIY their own essential oil products. We only recommend using distilled water or witch hazel as a base and using an appropriate container. An amber glass bottle works great, but any glass spray bottle will do. Then we have perfectly blended custom fragrances that remind us of our first beach visit of the season.
We carefully hand-select products based on strict purity standards, and only recommend products we feel meet this criteria. 100% PURE™ may earn a small commission for products purchased through affiliate links.
The information in this article is for educational use, and not intended to substitute professional medical advice, diagnosis, or treatment and should not be used as such.
Sign up to our email newsletter for more blog updates and exclusive discounts.
< Older Post | Newer Post >