A Guide to Picking Your Perfect Natural Nail Color
Find the natural nail color that works with your skin tone
Posted on February 1, 2022
Written by: 100% PURE ®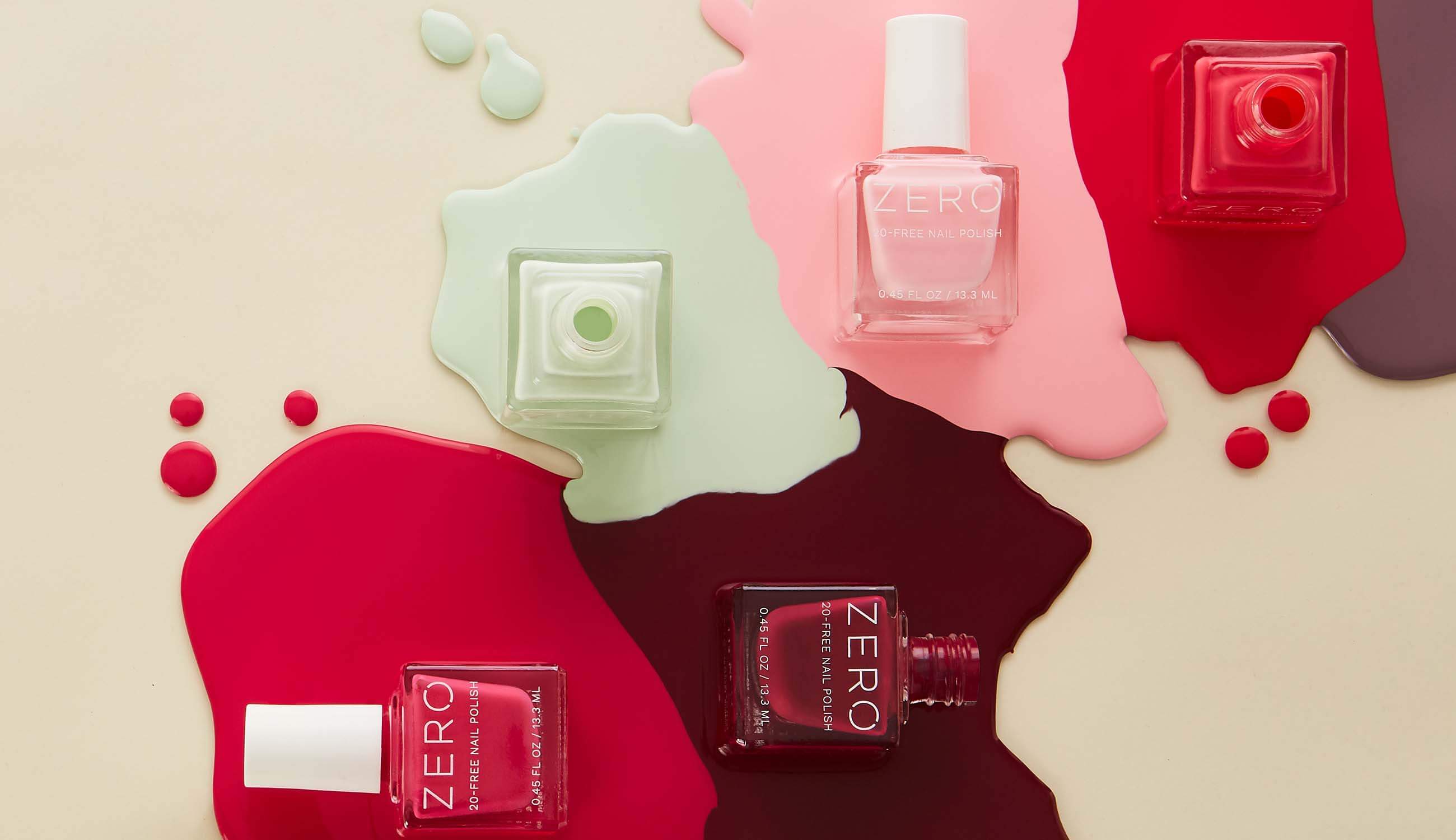 Too often do we ignore caring for our hands in favor of hair, body, or facial treatments. While hands and nails may not be the very first thing we notice about someone, they're one of the most prominent indicators of self-care.
So why not enhance your look with a subtle shade of nude? A nude is a color that everyone needs in their nail care arsenal. For times when you just don't know what nail color to pick – or when you simply want a more subtle look – a more natural nail color is a great go-to.
A natural nail color goes great with every outfit and every occasion, making it low maintenance and easy for everyday. Need help finding your perfect natural nail color? We'll help you break down your skin undertone, and identify which polish shades best suit your skin!
How to Determine Your Undertones
Choosing a shade that subtly complements your skin tone is only one piece of the puzzle. The next step: figuring out your undertones. This is the difference between finding your true natural nail color, and one that only kinda matches you.
We've listed a few different ways to determine your undertones below. Choose the easiest test for you, or try out a couple if you want to be extra sure!
The White Paper Test
Hold a stark white piece of paper up against your hands. Notice a yellowish hue? You probably have warm undertones. If you find pink or bluish red hues, you probably have cool undertones.
White Vs. Off-White Test
Find a stark white piece of clothing, preferably a t-shirt or blouse. Compare that to an off-white piece of clothing. If you find that you look washed out or better in off-white clothing, chances are you've got a warm undertone. Skin with neutral undertones might rock both without looking drained of color.
The Vein Test
Green veins usually point to warm undertones. Blue to purple veins lean towards cool undertones. Veins that blend into your skin or contain no visible color can mean you've got neutral undertones.
The Tanning Test
If you tanned easily in the past, you likely have warmer undertones. If you tend to get red or burn in the sun without sunscreen, then you likely have warmer undertones.
The Verdict:

Yellow or golden colors in your skin mean warm undertones

Pink, red, or blue hues mean cool undertones

A combination of cool and warm colors means neutral undertones

Gray hues mean neutral undertones

Olive skin tends to have neutral undertones, plus a green undertone

Any skin tone can have cool to warm undertones; deep skin can have red to blue undertones and fair skin can have golden undertones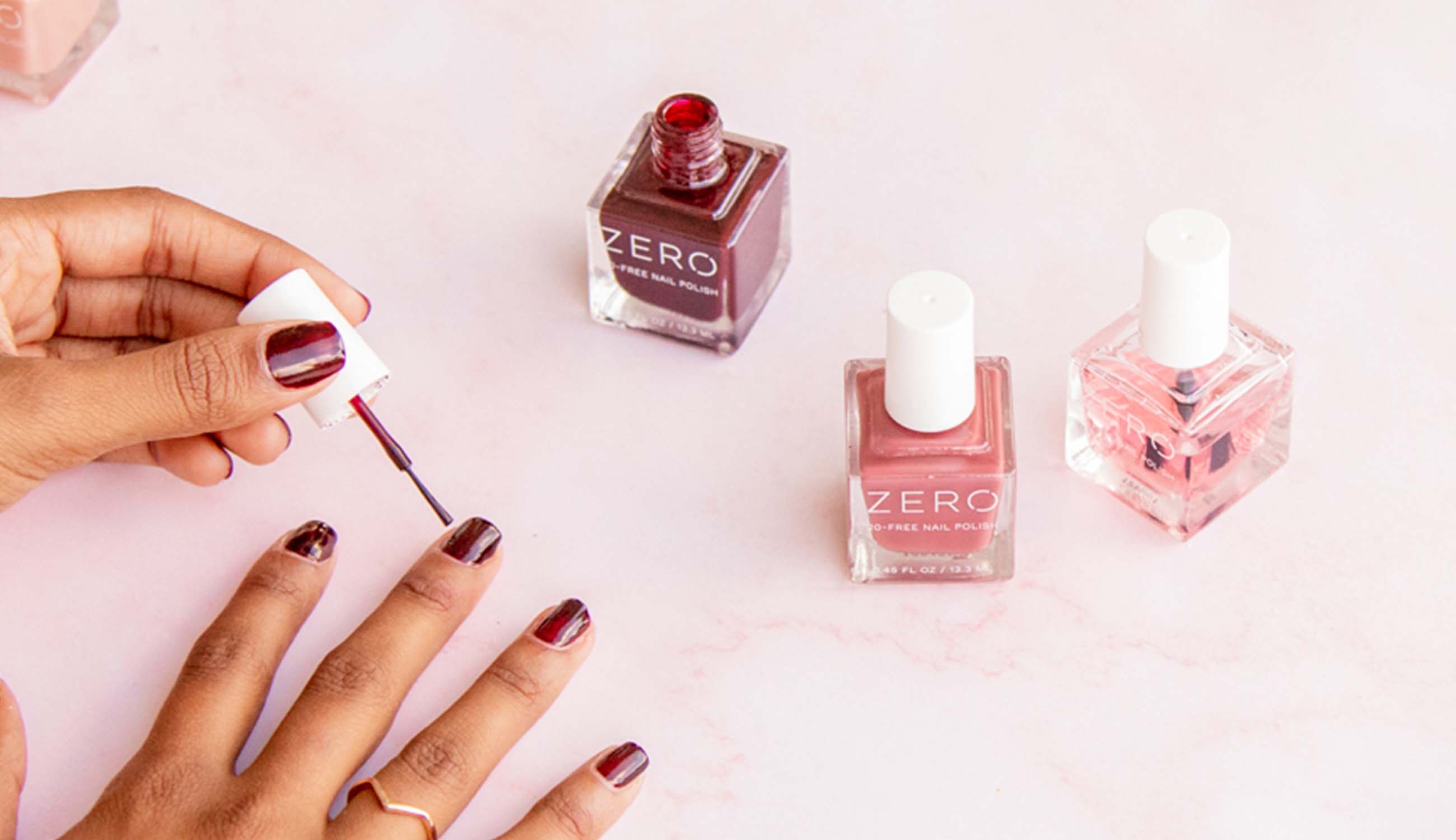 Fair Skin + Yellow Undertones
Choose nudes with soft pink hues to brighten your skin. Think of a natural nail color in a light blush, a medium pink nude, or even a classic mauve to warm up your skin.
Avoid: Polishes that are too beige or too dark – they can make you look washed out
Fair Skin + Red Undertones
Go for sheer nudes in pinkish tints; a sheer taupe can work well for you, too. Our Ridge Filler Base works great not only as a base coat, but as a natural nail color on its own in this case. Another tip: search for nudes with bluish pink undertones.
Avoid: Polishes that are too dark
Tan Skin + Golden Undertones
Find a natural nail color in pink beige or brown beige nudes. You might even consider a polish in rose gold, which can be considered a nude depending on your skin tone.
Avoid: Polishes with yellow undertones to prevent a sallow look; polishes that are too pink
Tan Skin + Red Undertones
Try milky brown polishes or cinnamon hues to accentuate your red undertones.
Avoid: Polishes with very white undertones
Olive Skin + Neutral Undertones
Go for peachy, gold, or creamy beige nudes to bring out the warmer tones in your complexion. A nail polish with soft caramel or taupe undertones could also complement neutral undertones.
Avoid: Polish with yellow undertones
Deep Skin + Golden Undertones
Search for a less traditional metallic: something with copper undertones. While copper isn't the usual beige or pink that falls under our idea of nudes, this is what the beauty industry considers a "new nude", according to celebrity manicurists. In the same vein, consider rich brown hues (like cocoa) or mauves.
Going the more traditional route? Search for a rosy beige.
Avoid: Nudes with ashy gray and white hues – you don't want to dull your skin!
At-Home Manicure Suggestions
To maintain your natural nail color for as long as possible, you need to prep and protect your nails. Not only will these steps help your true natural nail color last longer, your nails will be healthier as a result! You'll also get a richer, glossier shade of nude suited to your skin.
Enrich your nails with a nourishing oil before manicures. If you let your nails go bare every so often, you can even use this treatment for a healthy, shiny look. Our Nail & Cuticle Oil is the perfect choice for this.

Use a protective base coat. A base coat works similar to a primer: it creates a barrier between your natural oils and your fingernails to avoid degrading the polish.

Finish with a top coat. A top coat provides a protective film over your natural nail color to prevent chipping.

Layer different shades of nudes to get a true natural nail color. Remember to use shades that are fairly similar in color and finish.
If you don't find your ideal nude at the first pick, don't fret – and keep experimenting! In the meantime, did you know you can use your undertones to pick out other cosmetic products, too? Figure out How to Choose the Best Natural Foundation while taking into account your unique skin tone and undertone combination.
We carefully hand-select products based on strict purity standards, and only recommend products we feel meet this criteria. 100% PURE™ may earn a small commission for products purchased through affiliate links.
The information in this article is for educational use, and not intended to substitute professional medical advice, diagnosis, or treatment and should not be used as such.
Sign up to our email newsletter for more blog updates and exclusive discounts.
< Older Post | Newer Post >