6 Manicure Do's and Don'ts
Rules to live by if you're doing a manicure at home
Posted on December 03, 2018
Written by: 100% PURE®
The daunting costs of a trustworthy salon manicure - one that doesn't rely on harmful chemicals and uses safe, sanitary procedures - can often prevent us from booking ourselves a treatment. Why not give yourself a DIY manicure, with just a handful of tools and products you can find at home?
Keeping your hands and nails well-groomed can help you project a polished, professional appearance, and the regular ritual of grooming and caring for your hands can also be a relaxing self-care treat. Best of all, choosing a DIY manicure means you'll get to control all of the products that go on (and therefore into) your skin. But alas, there are a few rules to live by if you're considering a DIY manicure at home. We'll break down it all down for you!
DIY Manicure Tools
DO invest in a pair of nail clippers and a nail file to trim and shape your nails; a pack of cuticle sticks to gently push back your cuticles; and a buffer block to buff out the surface of your nails. When used in tandem with high-quality, natural products, these tools will help to keep your nails healthy and in ship-shape.
DON'T bother with cuticle clippers. Cuticles play an important role in maintaining your nails' health, as they function as a barrier that keeps harmful bacteria from squeezing in between your skin and your nails. By aggressively cutting away the cuticle, you risk making yourself prone to infection. If you feel that you absolutely must clip your cuticles, make sure to use sanitized clippers and to be as gentle as possible.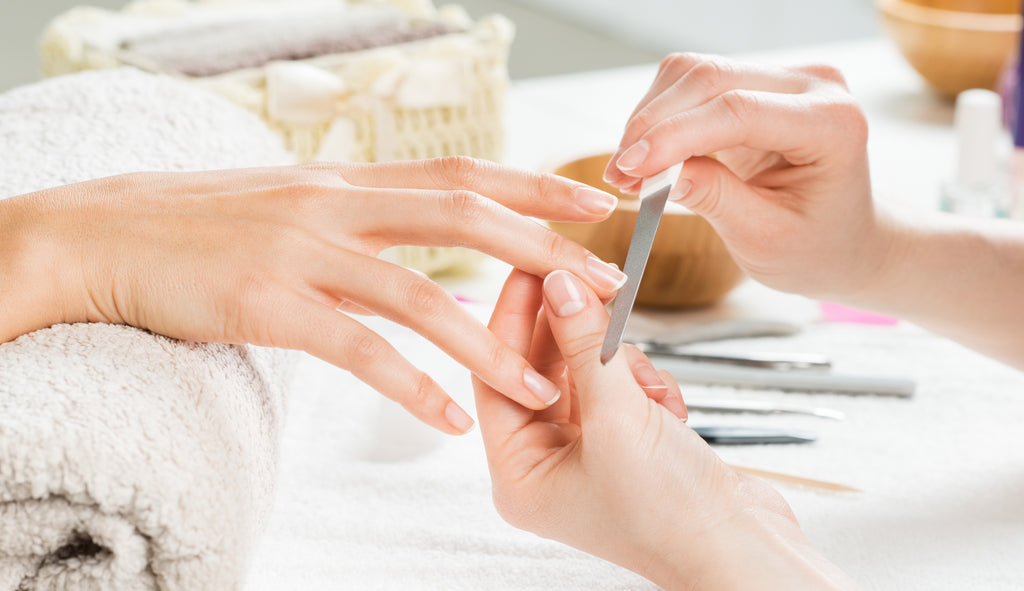 Sanitary Measures for a DIY Manicure
DO sure to keep your tools clean by following the proper sanitary procedures. To clean nail clippers, glass files, and cuticle sticks (if reusable), soak a cotton ball in alcohol or hydrogen peroxide and thoroughly wipe down the surface of the tool. You can also drop these tools into a jar of alcohol or hydrogen peroxide and allow them to sit for a few minutes. Buffer blocks should also be wiped down in between uses.
DO store your tools in an airtight container to prevent them from being exposed to harmful bacteria.
DO regularly replace your nail file and cuticle sticks (if disposable).
DON'T share your manicure tools with friends. Our bodies all carry different strains of bacteria, and spreading these bacteria through nail tools unsanitary. Sharing nail tools can lead to this dangerous staph infection: methicillin-resistant Staphylococcus aureus, aka MRSA. Results of the antibiotic-resistant MRSA infection can range from swelling and scarring to amputation or even death.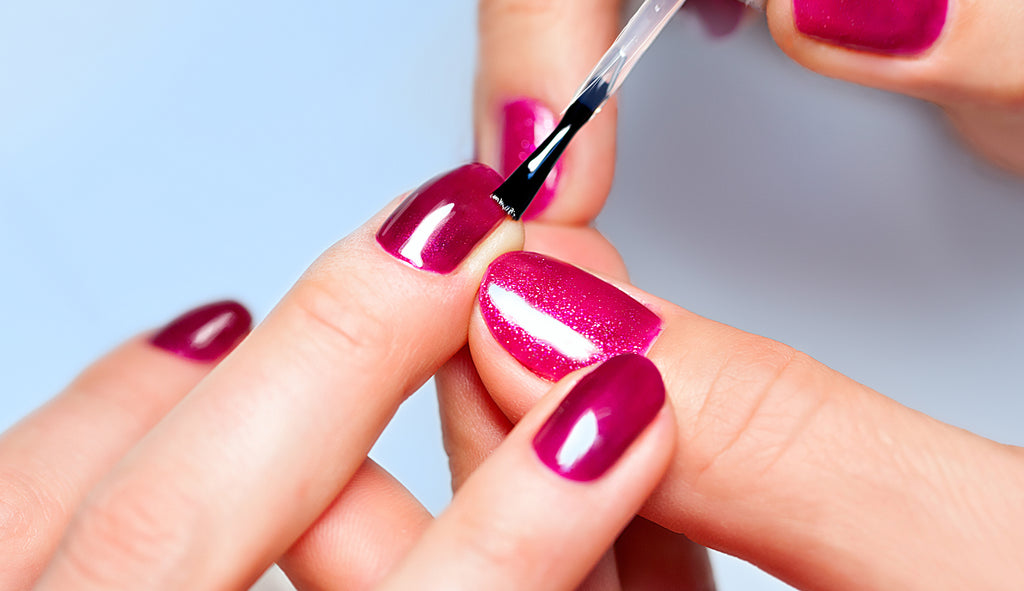 How to Prepare and Perform a DIY Manicure
1. Prep your nails and hands: Start of your nail ritual by thoroughly removing any old nail polish using an acetone-free nail polish remover. Wash your hands with a gentle soap, and then use a body scrub to exfoliate your hands. We recommend that you invest in a natural body scrub like our French Lavender Body Scrub or Vanilla Bean Body Scrub, which use natural plant butters and oils to moisturize while they scrub away dead skin cells, leaving your hands soft, supple, and nourished.
Rinse away the body scrub, and then soak your fingernails in warm water for a minute or two to soften the nails and cuticles. Pat your hands and nails dry with a clean towel, and then massage the body lotion of your choice into your skin. When it comes to keeping dry hands hydrated and soft, we love our line of natural hand lotions like our Honey Almond Hand Buttercream and Coconut Hand Buttercream, which come in a range of soothing scents.
2. Trim, shape, and buff your nails: Wipe any excess hand lotion away from your fingernails, and then clip and shape your nails to your desired length and shape. Once you've gotten your nails to the right length and shape, buff the surface of each fingernail with your buffer block until it looks slightly shiny and polished.
3. Neaten and condition your cuticles and nails: Carefully nudge your cuticles back with a cuticle stick, taking care not to be too rough with them. Then dab a drop of natural oil onto each fingernail and gently massage it into the nail and cuticle. We recommend using our vitamin-packed Argan Oil, the perfect conditioner for nails and cuticles.
4. Polish and protect: Finally, finish up your manicure by applying the base coat, nail color, and top coat of your choice. While it's OK to skip some of these products (and to skip this polishing step altogether), we recommend selecting high-quality, natural products if you do choose to polish your nails. 100% PURE's nail products are always free of the carcinogenic ingredients mani experts recommend you avoid: formaldehyde, toluene, DBP, camphor, and formaldehyde resin. Our Horsetail Base Coat Polish and Glass Top Coat Polish will nourish and protect your nails, and our range of nail polish colors--from daring, dark reds, to playful blues, to sophisticated neutrals--will meet every nail lover's needs.
Manicures are a great way to pamper yourself after a long week, or before a big event! With the right tools, attention to sanitary measures, and a nourishing array of natural products, you're guaranteed to have a relaxing "me" moment.
We carefully hand-select products based on strict purity standards, and only recommend products we feel meet this criteria. 100% PURE™ may earn a small commission for products purchased through affiliate links.
The information in this article is for educational use, and not intended to substitute professional medical advice, diagnosis, or treatment and should not be used as such.
Sign up to our email newsletter for more blog updates and exclusive discounts.
< Older Post | Newer Post >