6 Ways to Wear Blue Makeup in 2021
Makeup tips and non-toxic shades for getting a blue-tiful beauty look
Posted on May 5, 2021
Written by: 100% PURE ®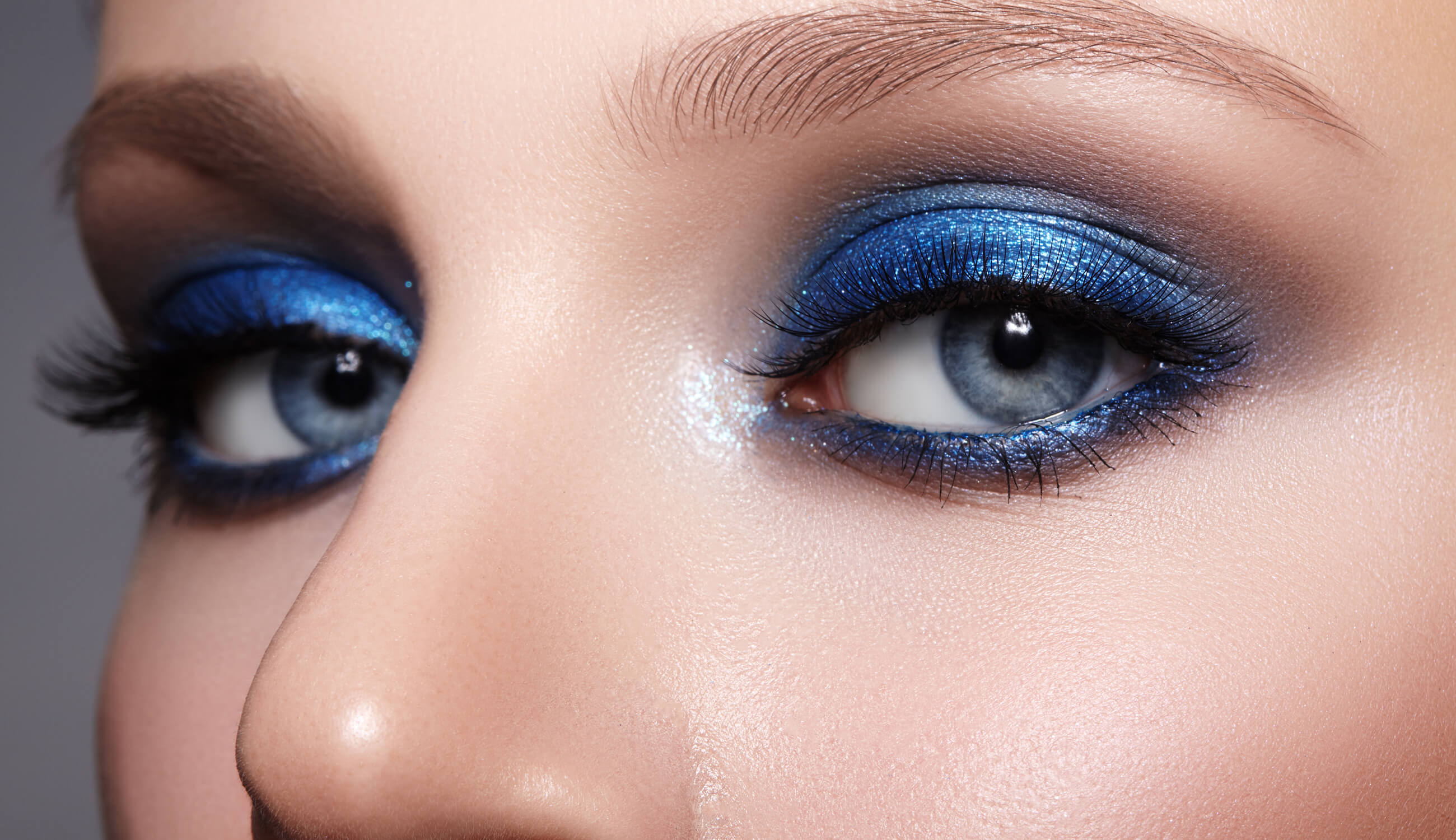 Despite its unquestionable allure, blue is a rich, bold color that can be intimidating – especially when we think about wearing it on our faces. Yet Cosmopolitan, Harper's Bazaar and plenty of media outlets are flagging this shade as one of the top makeup trends of 2021!
We consulted the experts to dream up some beautiful ways to weave blue makeup looks into our daily style. Here are six ways to wear this true-blue hue without going overboard.
#1: A Little Blue Pop
This makeup requires almost no effort from you, but results in a bold pop of color that makes you look like you walked right off the NYFW runway. For this blue makeup look you'll want to create a light, smooth base; go in with your usual complexion products, or simply even out your skin tone with concealer or your favorite tinted moisturizer. Elevate your canvas with a dewy glow-from-within highlighter to complete a dreamy glass skin base.
For this look, we recommend fluffy, feathery brows to add a youthful softness.
Next, instead of your typical black mascara, work in your pop of blue with mascara. Using the Blueberry Ultra Lengthening Mascara, ensure you achieve even coverage with long, smooth strokes. You can leave the look soft with a light coat, or make your eyes really shine by layering one or two extra coats. Complete the look with light, nude lip gloss and you're ready for work or play.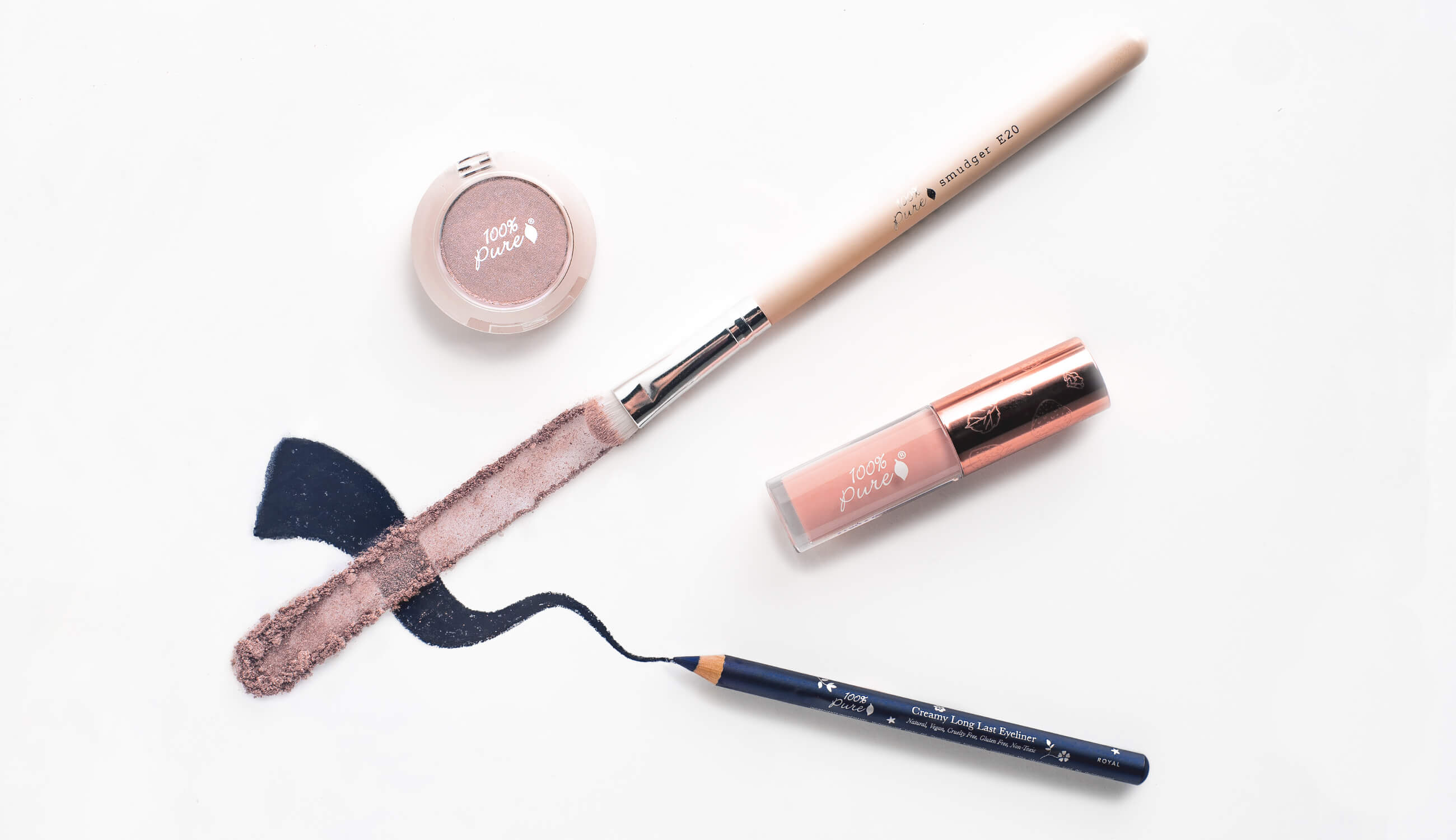 #2: Navy Blues
Calling all blue eyes, green eyes, hazel eyes and brown eyes – finally there's a shade to flatter us all! Instead of the clean, dreamy appeal of our last beauty look, we're going in with a rich royal navy blue to add depth to the eyes. What we love about navy is that it brings out the color of blue eyes, while drawing energy and contrast to other eye shades.
For this look, we also recommend skin as naked as possible. Since the eye is going to be intense and full of depth, more natural skin makes the entire look more wearable. If you want a healthy hydrated look with a natural to dewy finish, we'd recommend this BB Cream. With hydrating aloe and a skin protecting medley of fruits, this creates a softly blurred base while leaving the focus on the eyes.
Take your Royal Creamy Long Last Liner and work it into your upper and lower lash lines. You don't have to be precise with shape or coverage, but we'd recommend a soft winged shape. Next you'll complete the look by using a small eyeshadow brush to work the shade in and smooth everything out.
Tighten the line on your waterline and the inner rim of your upper lash line to finish the eyes. Have fun with the lips by trying different matte shades of nude lipstick, or going completely bare for a sexy day-after smokey eye.
#3: Hopeful Romantics
When thinking of ways to make blue makeup look more wearable, we remembered how much we love the combination of blue and soft pinks, like blush and mauve. Play with this combination by creating soft daytime smoke using a warm pink like Ginger all over the lid. Draw the pigment out using a fluffy blending brush, working into the crease of your eye.
We're keeping this eye simple by layering on our girl Blueberry Ultra Lengthening Mascara and finishing the face with a complimentary pink lip. We love this eye look with a matte lip, so we'd recommend shades Sahara or Pink Canyon in our Cocoa Butter Matte Lipstick.
#4: Double the Blue
If you love mod makeup, try using Royal pencil eyeliner to create a graphic wing on the eye; simply replicate your eye shape onto your upper lid. Since this can be a more advanced technique, feel free to use a thin liner brush with some makeup remover to sharpen the line.
For a touch more blue, apply thick coats of Blueberry Mascara to your upper and lower lids. Pair with a pale peach nude lip for a full 60's effect.
This look is for those girls that just can't go a day without their soft shimmer on the lid (it's us – we're those girls). For this look we're narrowing in on the eyes only, and how one small change can make a huge impact. Depending on your skin tone, you'll want to find a soft shimmer that flatters your personal eye and skin combination. Our top choices are Gilded for warm skin tones, and Sugared for cool undertones.
To create your upside down effect, you'll first work your shimmer of choice softly across your mobile lid. You can use your finger to pack on the shade, before softening the edges with a fluffy blending brush.
Next, work on the lower eyelid to create contrast with the eyes. Using the Royal Creamy Long Last Liner and small smudger brush, work that deep blue into your lower lash line and blur it out for an eye catching, stunning blue makeup look.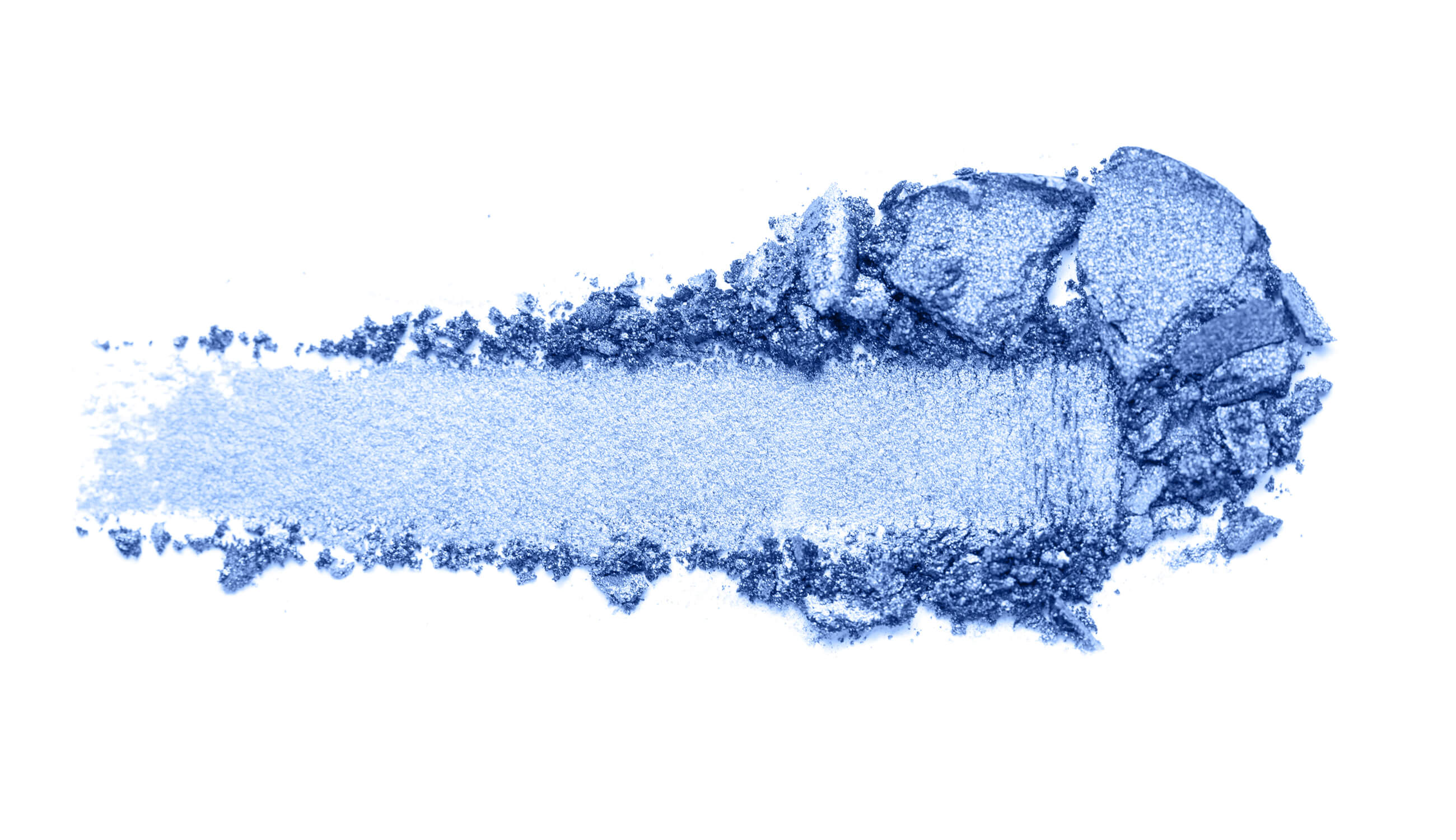 #6: In the Blue'd for Nude
A girl and her nude lipstick are an endless love affair, and we wouldn't dream of breaking up a happy couple! For these blue makeup looks, we're highlighting our favorite nude lipsticks that make blue on the eyes pop.
Sweeten your kiss with a little Agave: a soft, leathery brown that melts effortlessly into the lips. This shade flatters any undertone and looks amazing with sparkle on the eyes. If you want to pair this lip with a blue makeup look, add a bright pop of blue onto your inner corner with eyeshadow a la Kylie Jenner for easy breezy beauty.
Do you gravitate towards warm nudes with honey, amber, and orange tints? Sandstone is for you: a warm, seductive nude with clay-orange undertones that pay compliment to blue. You can work the shade deeper with a darker lip liner or change the finish by layering a gloss on top. We'd recommend pairing this with blue mascara on the upper and lower lashes, and a soft, matte brown eyeshadow to add some depth into your eye crease.
Go (Mineral) Blue or Go Home
When hunting for ways to work blue into your beauty life, remember that many mainstream blue beauty products are using heavy metal dyes to achieve those richly pigmented shades. Personally, we prefer natural minerals or blueberry fruit pigments to achieve azure hues.
Of all the places to risk it, you definitely want to avoid toxic and harsh chemical ingredients on the eye area. Beauty is supposed to be fun, so make sure to read your labels and patch test before batting those eyes at a new beauty product!
Here are a few more blue shades to try on your eyes:
Alima Pure Satin Matte Loose Mineral Eyeshadow in Cobalt
Alima Pure Pressed Eyeshadow Refill in Cosmic
Hush + Dotti Organic Eyeshadow in Kat
Kjaer Weis Cream Eye Shadow in Enticing
We carefully hand-select products based on strict purity standards, and only recommend products we feel meet this criteria. 100% PURE™ may earn a small commission for products purchased through affiliate links.
The information in this article is for educational use, and not intended to substitute professional medical advice, diagnosis, or treatment and should not be used as such.
Sign up to our email newsletter for more blog updates and exclusive discounts.
< Older Post | Newer Post >