100% PURE™ at NY Fashion Week
We partnered with a pro makeup artist for the Lela Rose fashion show – here's how to get the look!
Posted on February 12, 2020
Written by: 100% PURE ®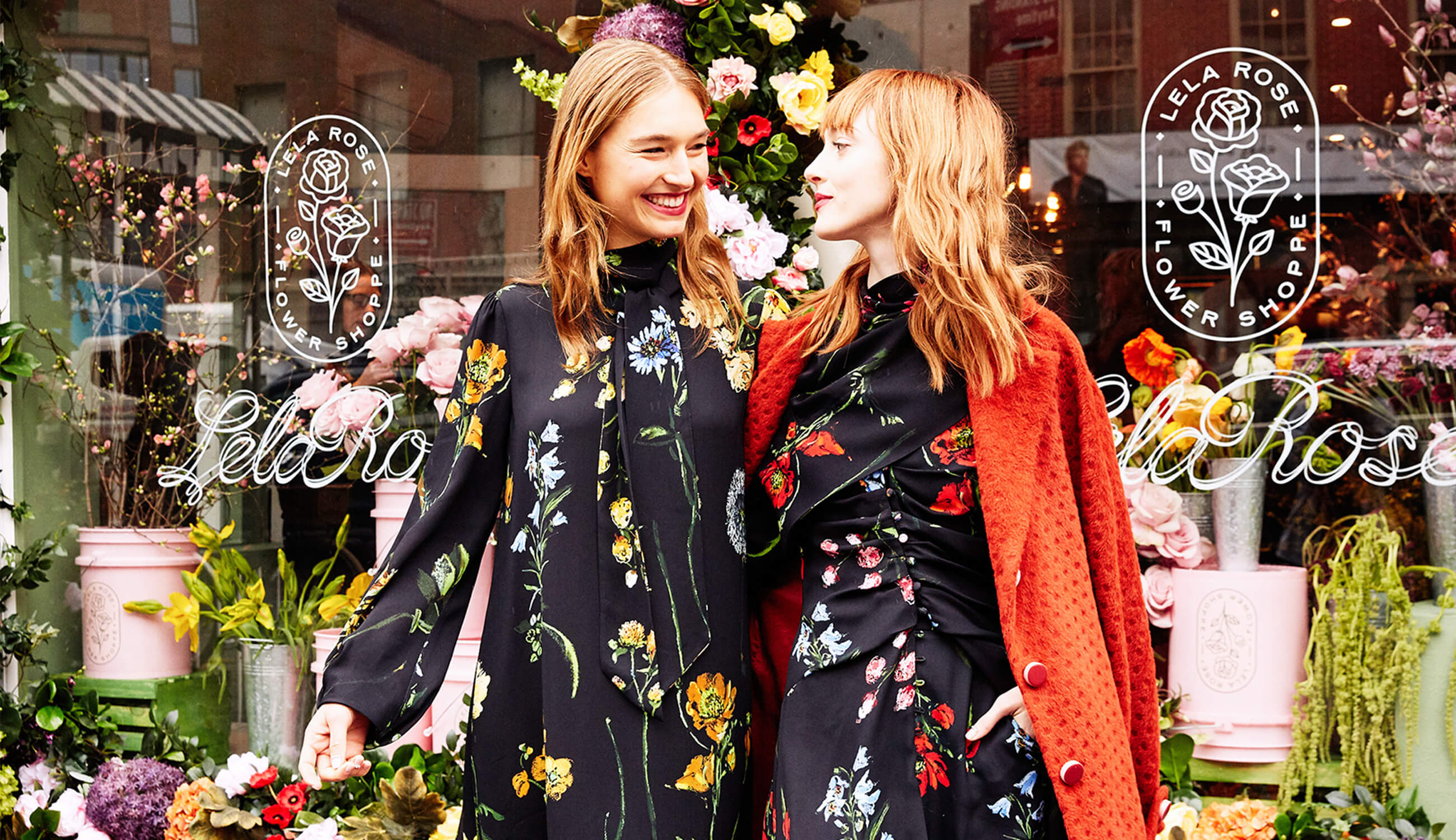 Photo courtesy of Lela Rose
Hi Fashion Week, how are ya? It's been almost six months since our last backstage collaboration at New York Fashion Week, and we've been counting down the days to see more fruit pigments on the runway!
For this week's Fall/Winter 2020 presentation, we partnered with makeup artist Deanna Melluso to create clean, non-toxic makeup looks for the models of Lela Rose. As per usual, we had boots on the ground backstage to capture exclusive content and pro beauty tips to help you recreate the look at home. Get the juicy details below!
The Label: Lela Rose
New York City-based womenswear brand Lela Rose – the designer's namesake – specializes in elegant, ready to wear fashion for every occasion. From bridal to breezy summer dresses, "Rose employs a brilliant use of color, rich fabrications, sculptural silhouettes and handcrafted details."
With a consistent track record of flattering and versatile designs, whimsical prints and of course, a stunning color palette – something we know a little bit about – Lela Rose is poised to make a splash this fall season.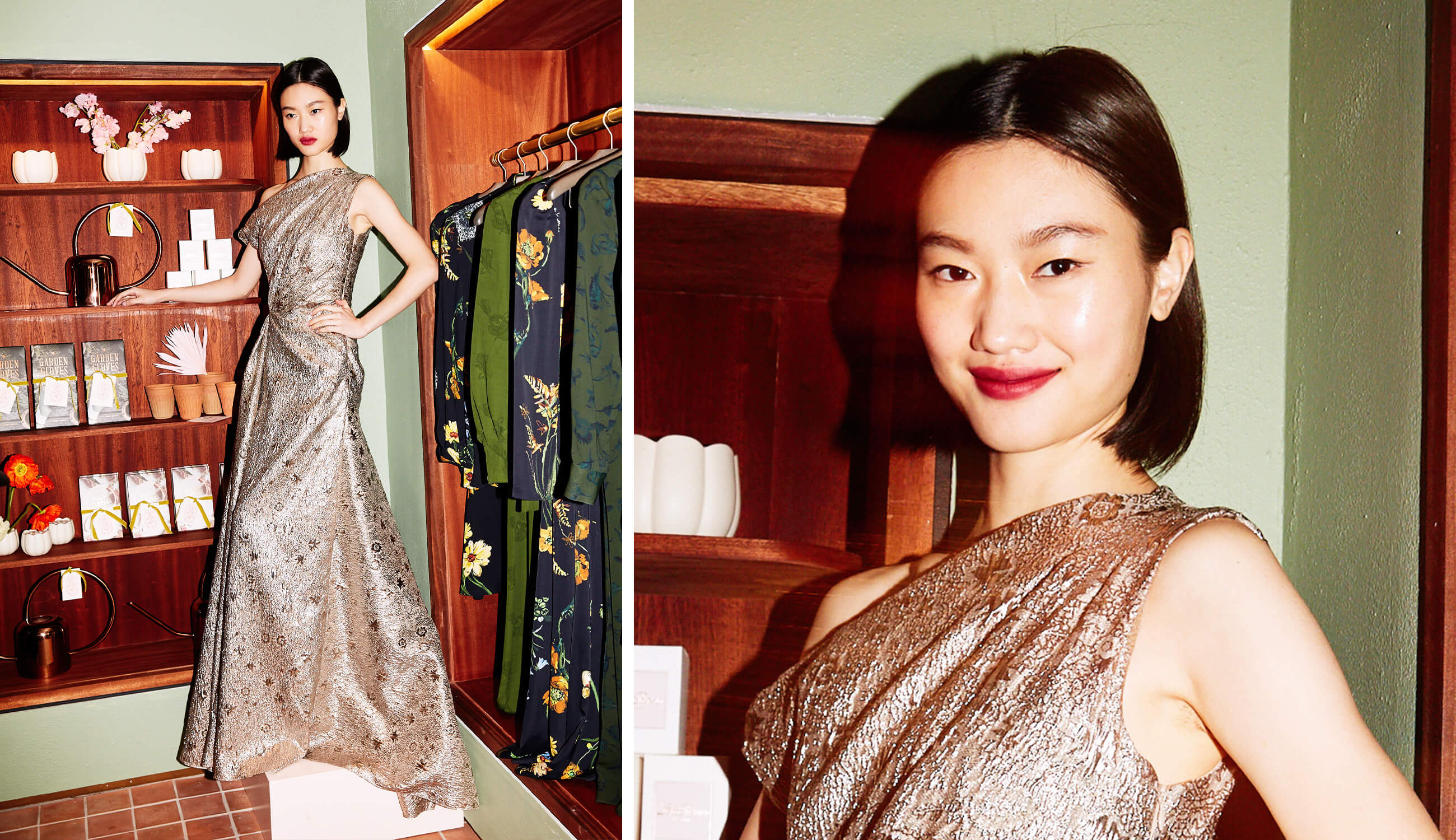 Photo courtesy of Lela Rose
The Presentation: West Village, NYC
Monday afternoon's presentation of Lela's Fall 2020 collection – entitled "Lela Rose Flower Shoppe" – celebrated vibrant color, elaborate floral details, and flowing silhouettes.
The collection, described by Lela as "a fantasia of stunning silhouettes that would look right at home at a gilded 1930's salon gathering", was inspired by New York City flower markets. And by that mark, the effervescent aesthetic of the 'flower shoppe' did not disappoint.
As a fragrant homage to the Fall collection's inspiration, a plethora of magnificent blooms enveloped Lela Rose's West Village storefront. Bursting at the seams with pink peonies, crimson poppies, and lush green gladiolus, the presentation delivered a flood of color inspiration for makeup artist Deanna Melluso.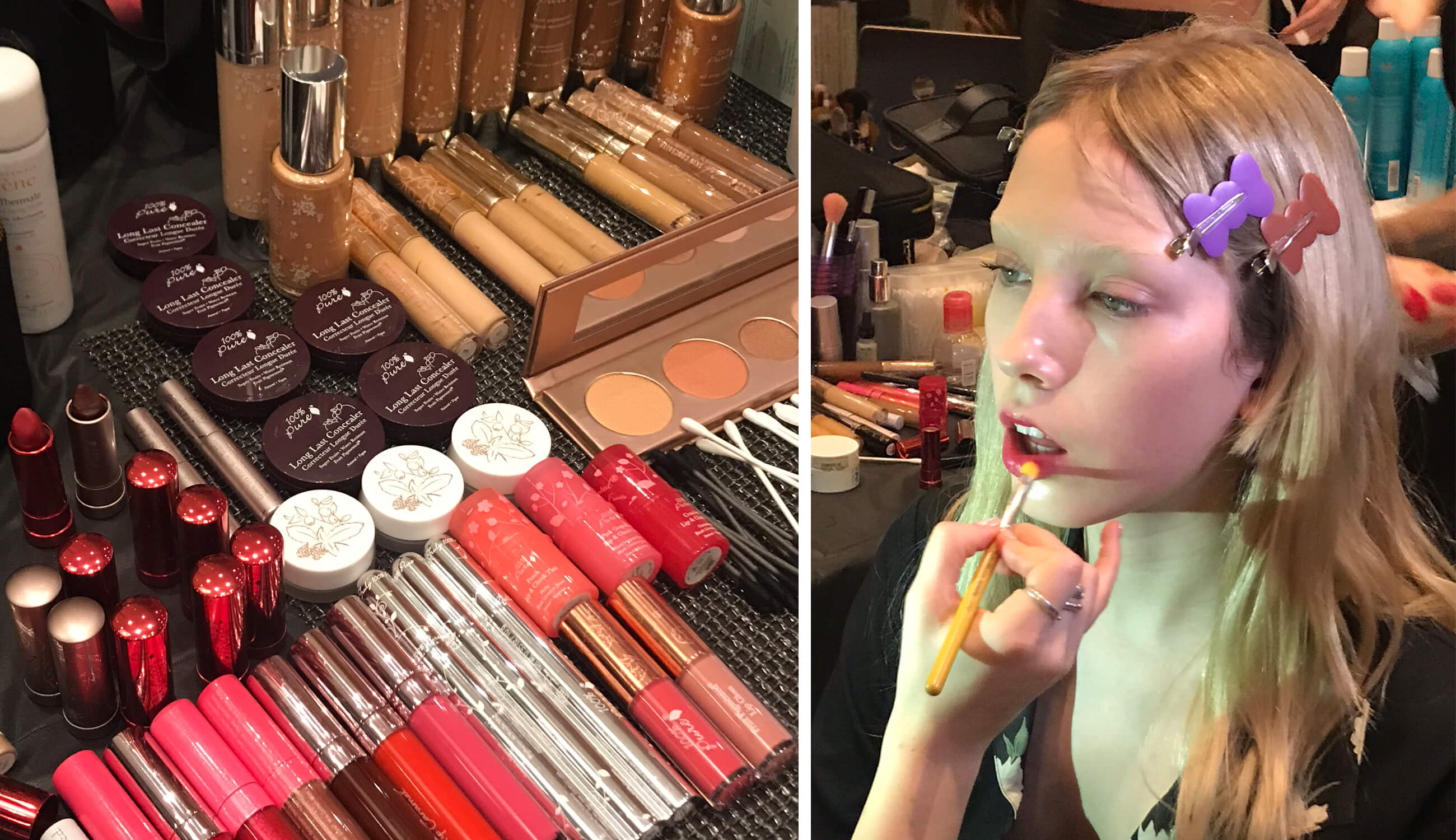 The Tools: 100% PURE™
Using formulas colored with fruit, cocoa, and tea, Melluso created fresh faced makeup looks for the New York Fashion Week presentation. At a glance, here's what you'll need to recreate the Lela Rose makeup look:
Skin: Luminous Primer, 2nd Skin Concealer
Cheeks: Cranberry Glow Lip & Cheek Tint, Gemmed Lip Gloss
Eyes: Long Last Liquid Liner in Black Tea, Ultra Lengthening Mascara in Black Tea, Luminating Creme in Northern Light or Starlight
Brows: Green Tea Fiber Brow Builder
Lips: Dahlia Pomegranate Lipstick, Red Velvet Lip Caramel, Aubergine Cocoa Butter Matte Lipstick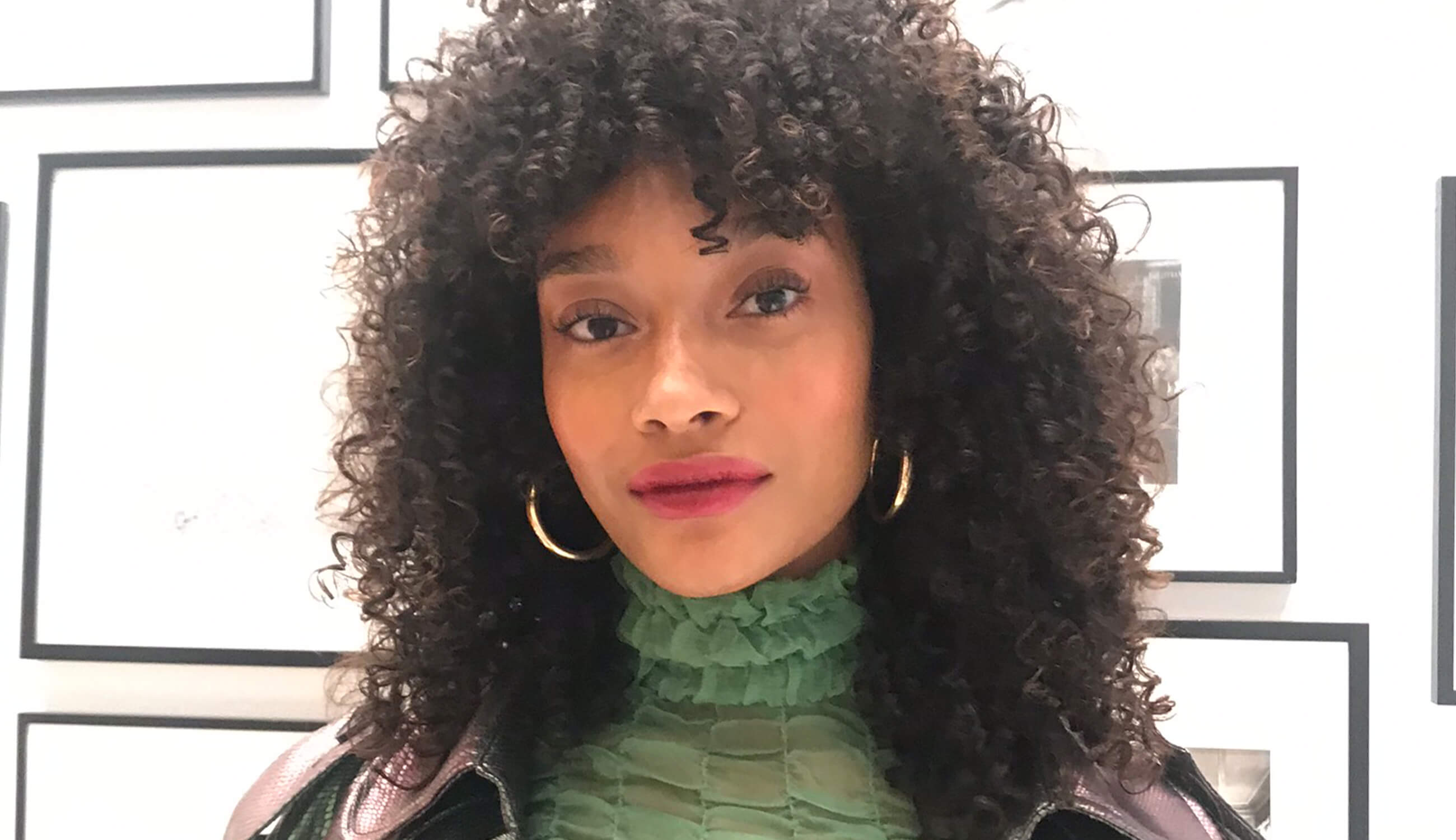 The Look (and How to Get It)
The beauty look was stained bee-stung lips, dew-kissed skin, and defined lashes. A fresh face and rose red lips were the perfect complement to the exquisite detailing of Lela Rose's creations. Below, you'll discover insider info from the makeup artist herself!
Skin + Cheeks
For a fresh and luminous effect, this look started with a hydrating primer blended into skin with fingers. "I wanted the skin to be airy and fresh, so I just used 2nd skin Concealer in areas that needed extra coverage," said makeup artist Deanna Melluso. To set pigment and minimize shine in the wrong places, she applied Bamboo Blur Powder to the T-zone in each model's signature shade.
For a flowery spring flush, Melluso employed the creamy blush pigment of our Cranberry Glow Lip & Cheek Tint. She applied to the back of her hand first to warm the product, then dabbed and blended over the apples of the cheeks.
Melluso's method of highlighting wasn't your typical powder pigment; to keep with the dewy-fresh essence of the 'flower shoppe' theme, she instead used a gloss highlighter. Applied again to the back of her hand, she blended Gemmed Lip Gloss in both Citrine and Peacock Ore. Warmed and applied with fingers to the cheekbones and a little under the brow bone, the effect was a soft glisten that makes skin look ultra fresh and buttery smooth.
Eyes + Brows
Since the focus here was on dewy skin and bold lips, the eyes had to be graciously subtle but also flawlessly defined. To open and enhance the eye (while optically volumizing lashes), glide Long Last Liquid Eye Liner against the upper lash line from the inner corner to end.
Next, Deanna Melluso curled top lashes before applying Ultra Lengthening Mascara in Black Tea. After a moment she dipped, swirled, and applied a second coat in a wiggling motion from root to tip of each lash.
To brighten the eye and complement the glow of the skin, Melluso used a small brush to sweep a touch of Luminating Creme to the tear duct. Depending on the model's skin tone (cool or warm), she used either Northern Light or Starlight.
Finally, brows were gently brushed up with the Green Tea Fiber Builder for added fullness, definition, and depth.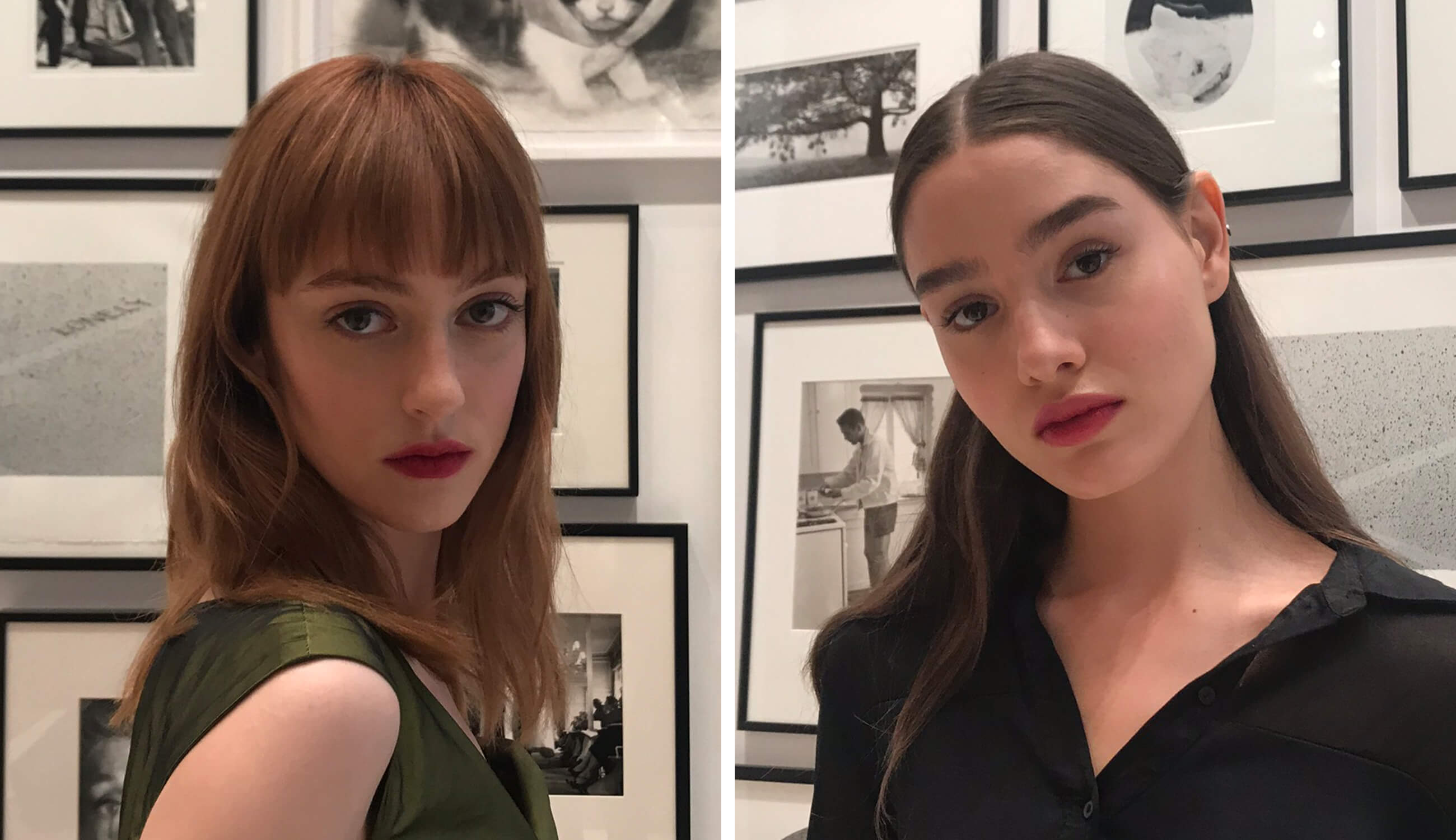 Lips
Melluso's lip design was the pièce de résistance of the Lela Rose makeup look, delivering a suitably bold punch to an otherwise understated color palette.
This diffused lip look calls for a blend of three unique shades, in three unique finishes. To complement the bold floral features of the Lela Rose collection, this lip look features a blend of wine red, blood red, and eggplant.
First up was Red Velvet Lip Caramel, a liquid lipstick repurposed as a stain for longer wear. Melluso applied the first coat to the lips with fingers, pressing and dabbing pigment onto the skin. For the effect of a stain, she then pressed a tissue against the lips – before brushing setting powder onto lips through the tissue. She removed the tissue, then applied a light second coat of Red Velvet with fingers. "This will stain the lip, and be able to stay on for a couple hours," Melluso advises.
Next up is Dahlia Pomegranate Oil Anti-Aging Lipstick, dabbed and pressed into the lips with fingers or a brush. To add depth apply Aubergine matte lipstick last, directly to the center of lips before blending outwards. For a diffused, just-kissed effect, Melluso says to "use a small blending brush or fingers and blur the edges of the mouth in a windshield motion to get the desired effect."
With essentially a stain, liquid lipstick, satin lipstick, and matter lipstick layered on by this point, lips should be feeling deeply moisturized but surprisingly light. This is the benefit of applying pigment first to the back of hand, then to the lips using only the fingers. When layering multiple lip colors directly from the tube or wand, smearing and streaking can ruin the effect of your lip look.
Love a backstage makeup moment? Keep up with our blog for more fashion and red carpet events!
Lela Rose is not an ambassador or representative of 100% PURE™ or its affiliates.
We carefully hand-select products based on strict purity standards, and only recommend products we feel meet this criteria. 100% PURE™ may earn a small commission for products purchased through affiliate links.
The information in this article is for educational use, and not intended to substitute professional medical advice, diagnosis, or treatment and should not be used as such.
Sign up to our email newsletter for more blog updates and exclusive discounts.
< Older Post | Newer Post >