Zer0: Clean Beauty's Newest Nail Polish Hero
Introducing our new 20-free natural nail polish brand
Posted on November 4, 2021
Written by: 100% PURE ®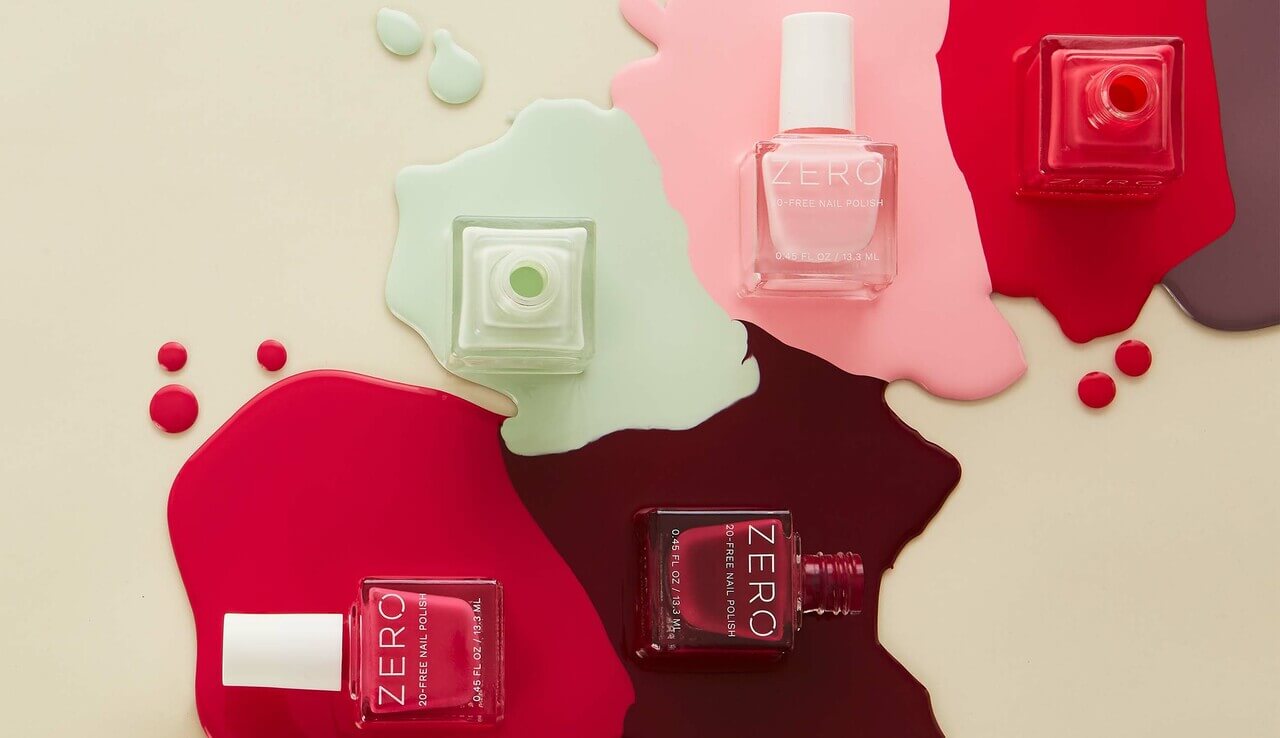 When it comes to nail polish, natural technology is a work in progress; but we're still trying to offer the 'cleanest' nail polish formulas possible. We've discussed the natural nail polish industry before, and been totally transparent about what the term 'natural' means – or can mean – when applied to nail polish.
This is where Zer0 comes in: a nail polish brand featuring non-toxic, as-close-to-natural nail polish shades. While Zer0 is under the 100% PURE umbrella, we wanted to be transparent about the gap between our standards and the technologies available to us. While no nail polish can live up to our strict purity standards, Zer0 serves to define just how clean nail polish can get, while still providing the color and finish you want!
Our 20-Free Nail Polish Formula
The bottom line is that with today's technology, it would be difficult, if not impossible, to create a truly 'natural' nail polish. What we've done is identify 20 of the most common toxic ingredients found in nail polish, and left them out of our formulas.
Zer0 arrives as a leader in the clean nail polish space, as it is one of the few brands offering a high "20-free" formula. The collection is also vegan, cruelty-free, gluten-free, fragrance-free, DBP-free, formaldehyde-free, paraben-free, and phthalate-free.
These are the 20 toxic nail polish ingredients that Zer0 leaves out:
Formaldehyde

Toluene

Camphor

Formaldehyde Resin

Xylene

Parabens

Fragrance

Phthalates

Dibutyl Phthalate (DBP)

Ethyl Tosylamide

Triphenyl Phosphate (TPHP)

Animal Ingredients

Methylisothiazolinone (MIT)

Hydroquinone Monomethyl Ether (MEHQ)

Gluten

Palm Oil

Sulfates

Bisphenol-A

Acetone

Nonylphenol Ethoxylate
So while it may be tough to call any formula a 'natural' nail polish, these colorful shades come pretty darn close!
Common Toxic Ingredients in Nail Polish
As we've mentioned in the past, most drugstore nail polish brands contain highly toxic ingredients. The quantity of these toxic ingredients varies from color to color and brand to brand. You might think to yourself, "What do I have to worry about? It's just a little nail polish," but some of the ingredients (and their side effects) will shock you.
The top 3 most toxic nail polish ingredients include toluene, formaldehyde, and dibutyl phthalate (DBP).
Mild irritation of the skin and eyes has been reported after exposure to DBP, and a potential impact on developmental growth and the reproductive system. So consider how often we paint our nails, or have them painted, and how long the polish is on our nails. It's easy to see how 'mild irritation' can become an issue over time.
Formaldehyde is a more familiar ingredient, because it's a key component in embalming fluid (a preservative used on corpses). When exposed to this chemical people may experience watery, burning and/or itchy eyes, and discomfort of the throat leading to coughing and wheezing. Long term or repetitive exposure can lead to asthma and damage to the inner nose and throat lining.
Toluene is a chemical solvent found in tar and has a strong odor, similar to paint thinners. In moderate to large doses, the negative side effects impact the nervous system, immune system, lungs and organs.
Xylene, another of the 20 most toxic nail ingredients, has not been verified as a carcinogen yet, but has an immediate impact on the body. Side effects include headache, dizziness, nausea, and more.
Parabens are an umbrella ingredient representing several types of preservatives used in hair and cosmetics products. While the harmfulness and toxicity of parabens are often debated, side effects are very real. The most dangerous side effects of parabens are their ability to mimic the hormone estrogen in the body. Additional estrogen can disrupt normal bodily functions, create harmful imbalances, and ultimately lead to tumors and cancerous cells.
Camphor is one of the ingredients responsible for the sharp, bitter odor of nail polish, but it can also cause nails to become chronically dry, brittle, and discolored. Ultimately, neither camphor nor any of the ingredients listed above are safe for pregnant or nursing mothers. The rest of us could also benefit from avoiding them too, especially if brands like Zer0 make it easy!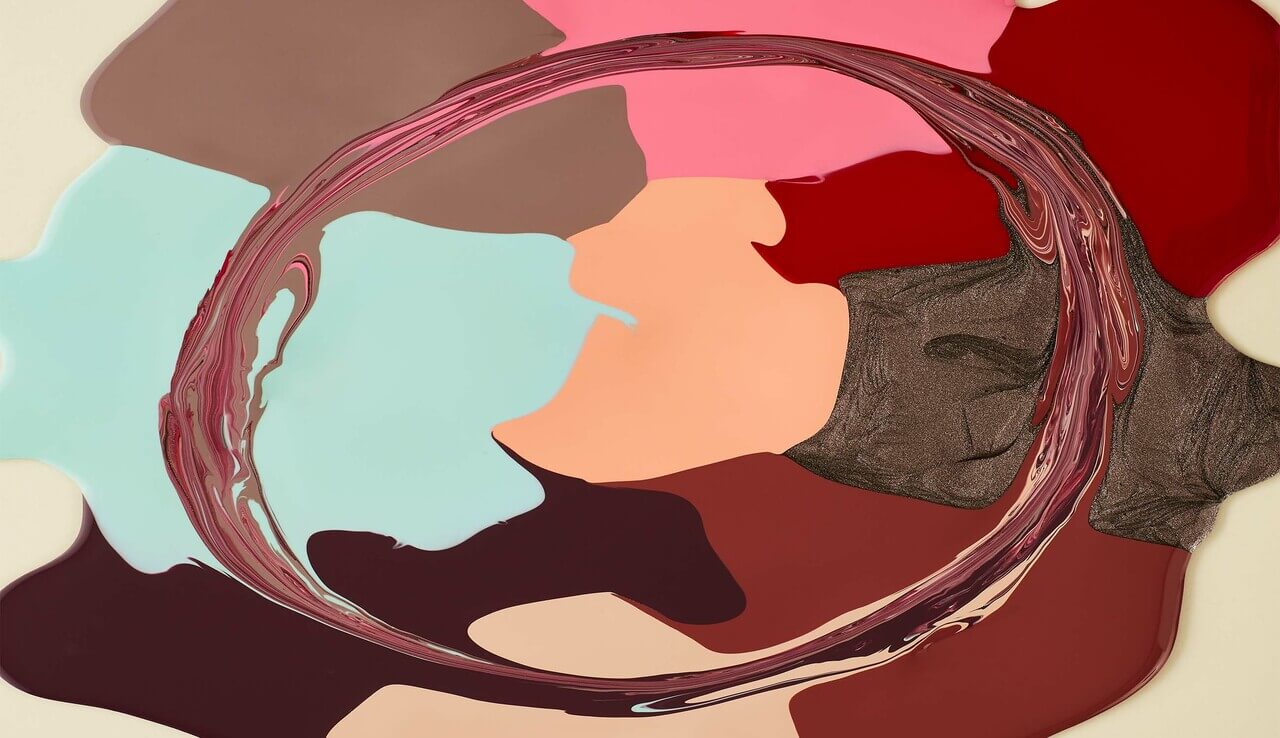 Newsletter
Subscribe
for more blog updates and exclusive discounts
Zer0 Nail Polish Colors
This exclusive collection features 23 gorgeous shades, including classic 100% PURE shades that are now 20-free. We've also revamped the Horsetail Base Coat, Glass Top Coat , and Ridge Filler Base for a gorgeous, professional finish.
Meet our newest colors:
Looking for shades you know and love? Here's an index of new and improved shades:
Strawberry Mochi (formerly Innocence)
A sheer, pale powder pink.

Bubble Gum (formerly Soul Mate)
An opaque, true bubble gum pink.

Cor-All Or Nothing (formerly Juice)
An opaque, coral-red fuchsia.

Of Tutu Minds (formerly First Love)
A pale, opaque baby pink.

Over the Maroon (formerly Pie)
An opaque, deep burgundy red.

Red Over Heels (formerly Pepper)
An opaque, vibrant true red.

Matcha Milk Tea (formerly Seafoam)
A semi-sheer, pale mint green.

Cruising Altitude (formerly Cloud)
A semi-sheer, pale sky blue.

Silver Screen (formerly Souffle)
An opaque, rosy pewter with cocoa undertones.

Mauve Over (formerly Gelato)
An opaque, deep mauve-gray.

The Fucshia Is Bright (formerly Kiss)
A vibrant, opaque fuchsia pink.

Blackberry Woods (formerly Tart)
An opaque, deep berry-purple.

Dragonfruit (formerly Crush)
An opaque, bold bright pink.

Ruby Chocolate (formerly Velveteen)
A rosy-nude with earthy undertones.

Crims-On with the Show (formerly Jam)
An opaque blood red.

Dune Try Me (formerly Velouria)
An opaque, dusty-pink nude.

You're A Peach (formerly Sugar Melon)
An opaque pale pink with peach undertones.
5 Ways to Boost Your Manicure
While a gorgeous 20-free shade is the undeniable star of any mani-pedi, you'll need a few tools to make it truly shine.
#1: Trim & File
Be sure to shape your nails before beginning your polish application. Start by trimming, then file to perfect the shape – we love a classic almond or square shape, but coffin, tapered square, and stiletto are all super trendy right now.
#2: Base Coat
The best way to maintain smooth, strong nails throughout dozens of mani-pedis is with a base coat. Our Ridge Filler Base Coat fills natural ridges in the nail's surface to deliver a smooth, more uniform canvas for nail color.
#3: Top Coat
Eyeing Oat Milk for your next French tip manicure? Be sure to seal it with the Glass Top Coat to ensure long-lasting, chip-resistant shine.
#4: Nail & Cuticle Oil
Want that glossy Instagram nail glow? Massage a nourishing cuticle oil on cuticles and nails after your top coat is dry. Skin around your nail will look supple and shiny, and your nails will look 100% Insta-worthy.
#5: Moisturize
Don't lie: your favorite part of a spa manicure is the hand massage! Us too, of course. Give yourself a relaxing hand and forearm massage with a rich, buttery hand cream to keep the skin around your nails (and your mood) healthy. Even better if you can recruit someone else to do this step!
We carefully hand-select products based on strict purity standards, and only recommend products we feel meet this criteria. 100% PURE™ may earn a small commission for products purchased through affiliate links.
The information in this article is for educational use, and not intended to substitute professional medical advice, diagnosis, or treatment and should not be used as such.
Sign up to our email newsletter for more blog updates and exclusive discounts.
< Older Post | Newer Post >