What Is Tinted Moisturizer?
Cracking the code on this dewy, skin-healthy natural makeup product
Posted on July 9, 2018
Written by: 100% PURE®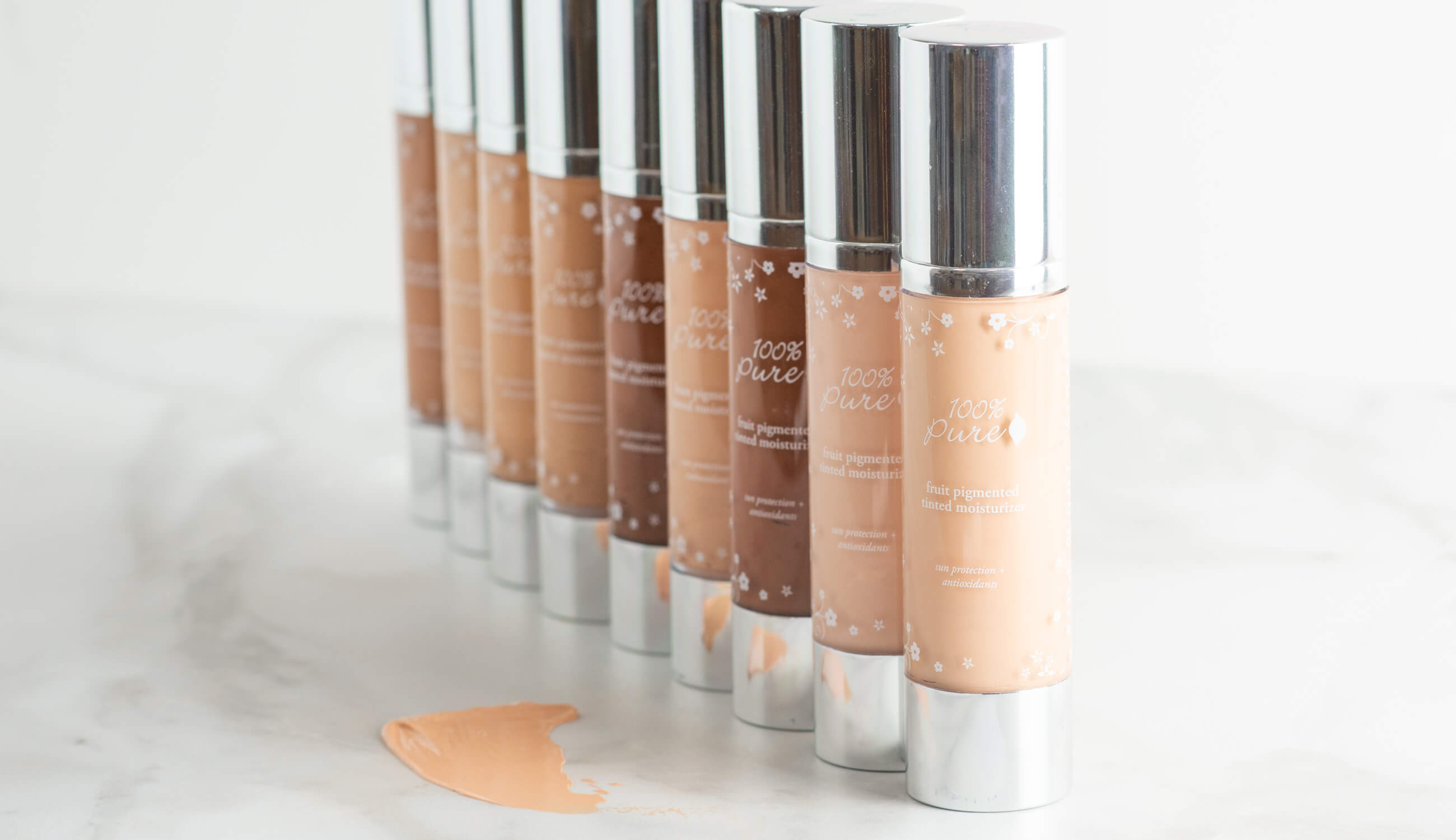 Summer 2018 makeup forecast: dewy with a chance of glowy. Looking for the perfect natural foundation to match your skin goals? Look no further than our Fruit Pigmented Tinted Moisturizer. For those who have never used a product like this, think of it as similar to a BB or CC cream. Here we'll explain the merits of using a tinted moisturizer instead of a full-coverage foundation, and what makes our natural tinted moisturizer just a teensy bit different from a BB or CC cream. We'll also share the best application techniques, and what to pair it with for the perfect just-got-back-from-vacay luminous summer makeup look.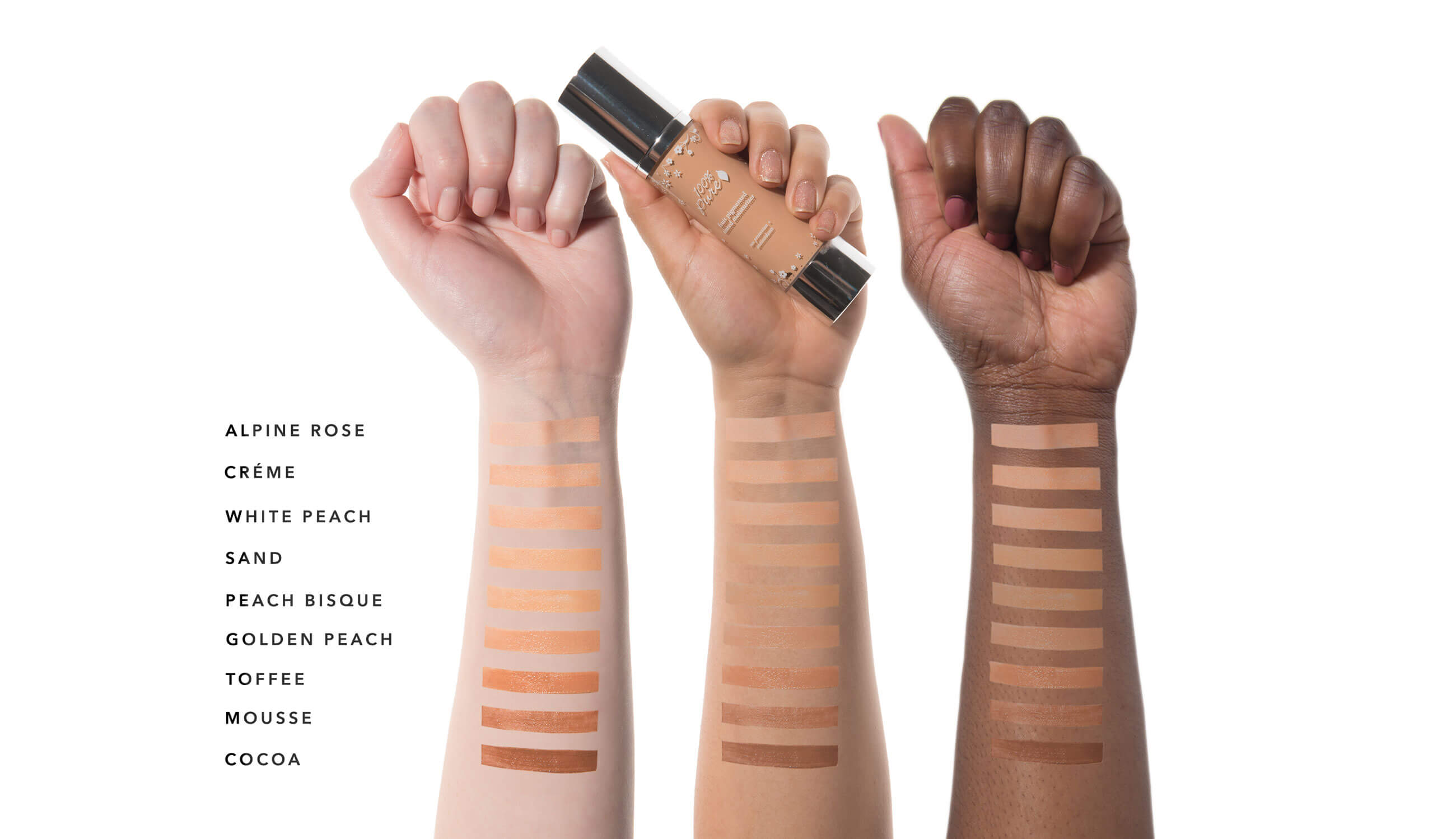 So What IS Tinted Moisturizer?
Is it a moisturizer? Is it a foundation? How about both! A tinted moisturizer is a moisturizing liquid-cream natural makeup product. It combines what we love about our favorite 100% PURE natural moisturizers with the coverage and color of a natural foundation. Your typical "beauty balm" (aka BB) creams can sometimes include UV protection and help to blur and cover blemishes for a more even skin tone. Our natural tinted moisturizers are similar, yet distinctive. In addition to ingredients that help against UV rays*, our formula also incorporates natural pigments and wholesome ingredients.
Our tinted moisturizer is much like a CC cream, which stands for "coverage and correct." The fruit-derived pigments in our tinted moisturizers provide sheer to medium buildable coverage. Those same fruits, essential oils, and natural ingredients are also working overtime to renew and protect the skin for that aspect of skin "correction" that we'd get from a natural skin care product.
The best tinted moisturizers on the market are moisturizing enough to quench toasted summer skin. The bonus is that they're not heavy or greasy feeling – especially for those of us that plan to spend all day outdoors. The tint in this natural makeup product comes from fruit-derived natural pigments to simulate the coverage of a natural foundation, while also allowing your glowing, summer skin to peek through. Think of a tinted moisturizer as a gauzy silk veil – hiding what you don't want seen, while still revealing your best features.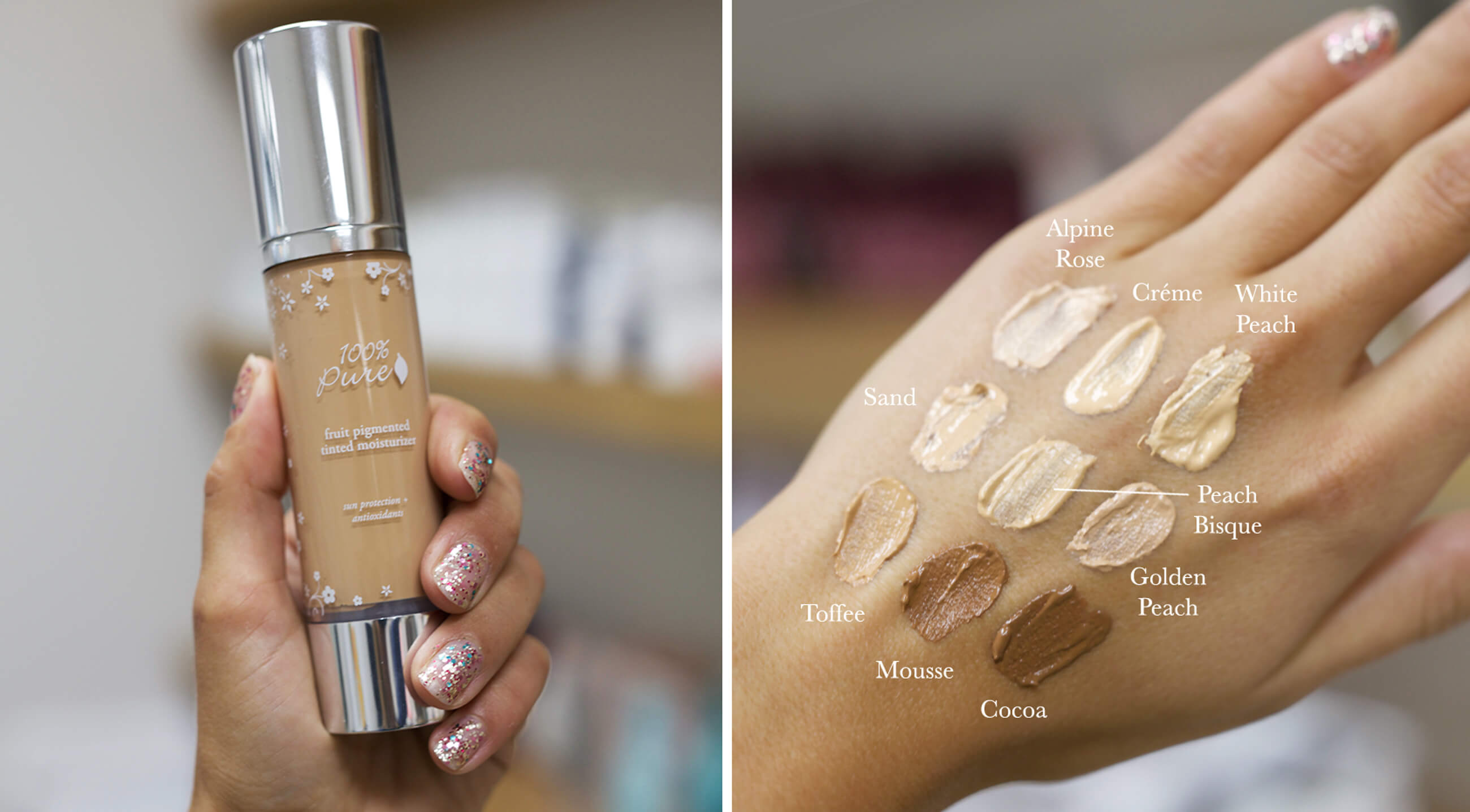 Tinted Moisturizer Vs. Foundation in Your Natural Makeup Routine
Raise your hand if you change up your skin care and natural makeup products in the winter to counteract cold, winter temperatures. The same philosophy is at play with a natural tinted moisturizer. We don't know about you, but 99% of the time, our summer days start with slapping on sunscreen. By the end of the day, we end up falling asleep way too late without a care or concern for what we've got on our faces. A natural tinted moisturizer allows skin to breathe, and keeps your makeup looking natural but enhanced when compared to bare skin. When it comes to tinted moisturizer vs. foundation, the former will serve deeper hydration and a lighter body, which is especially fabulous for summer skin.
Tinted moisturizers are also easier to wear than foundation, since their coverage is more dewy and seamless like the texture of your skin. This means it requires less touching up than a natural foundation, while still serving a level of coverage that's somewhere between bare skin and foundation. A product like this is simple, yet hits all the bases for what we need from coverage and skin hydration in the summer.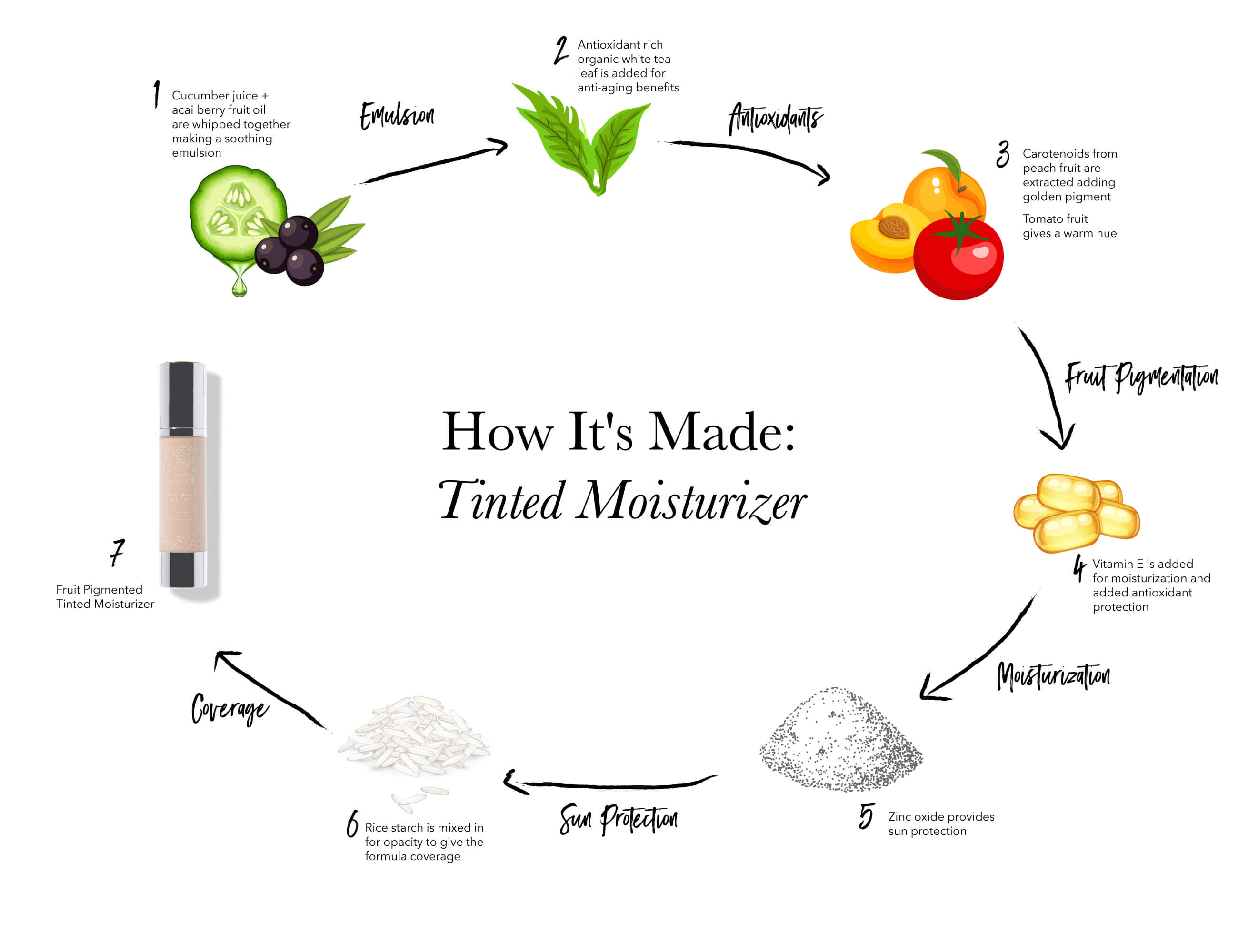 How our Fruit Pigmented® Tinted Moisturizers are made!
What Makes Our Tinted Moisturizer a Fan Favorite?
Did you know the 100% PURE Fruit Pigmented Tinted Moisturizer is an O.G. fan favorite product? That's right – with over 700 reviews on our website and an average rating of 4.4/5 stars, this product continues to fly off the shelves. The reason? This natural foundation simply performs well. This isn't a product that you buy that then ends up untouched, staring at you from the bottom of your beauty bag for months. Although we rave about its summertime benefits, it's perfect for year-round wear. More than that, this product helps to pull double-duty by actually treating the skin. Here's a peek at what's in it, and why it works so well!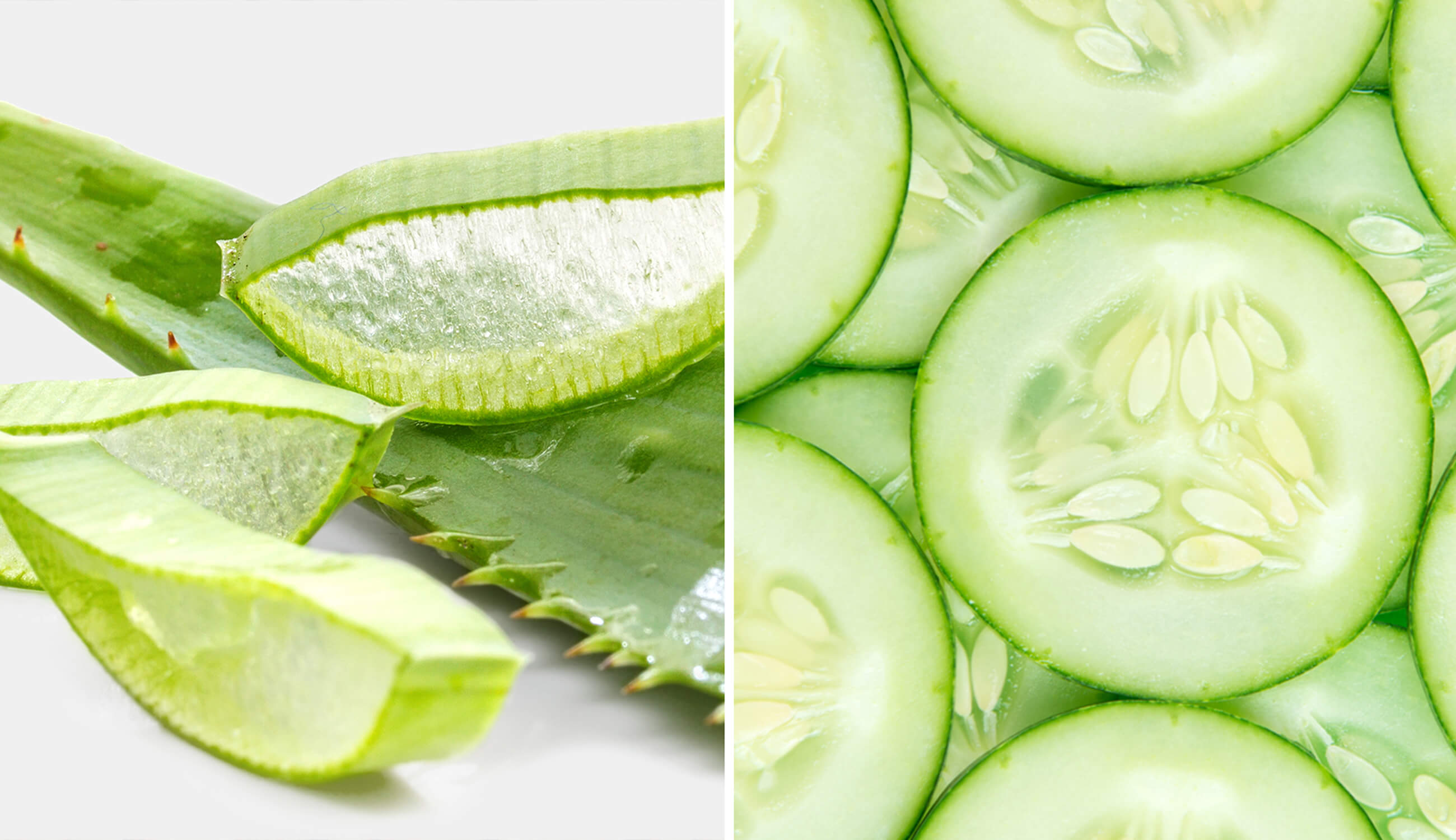 Aloe
If you've ever read an ingredient label on a 100% PURE natural makeup product, chances are it mentioned aloe right at the top. That's because aloe is one of the most soothing and powerful multi-use natural ingredients across the globe. In fact, skin treatments using aloe date back to ancient Egyptian times, and its uses are even preserved in art on tombs and ancient artifacts. Aloe treats common skin conditions like eczema and psoriasis, dry skin, sunburn, and scarring. It's the top ingredient in our tinted moisturizer because of its ability to address summer skin concerns like dry skin or sunburned skin from too much sun exposure. It gives our natural tinted moisturizer a soothing, cooling, lightweight texture and allows the skin to feel refreshed rather than suffocated.
Cucumber
Despite popular belief, cucumber is essentially a fruit. This long, green fruit has one of the highest water contents out there, which means its primary role in our natural tinted moisturizer is to hydrate the skin. It also helps to balance sebaceous glands for less oil production. This means less oily skin throughout the day, which can mean fewer breakouts. Cucumber also contains antioxidants that fight sun damage. Another summer skin care plus!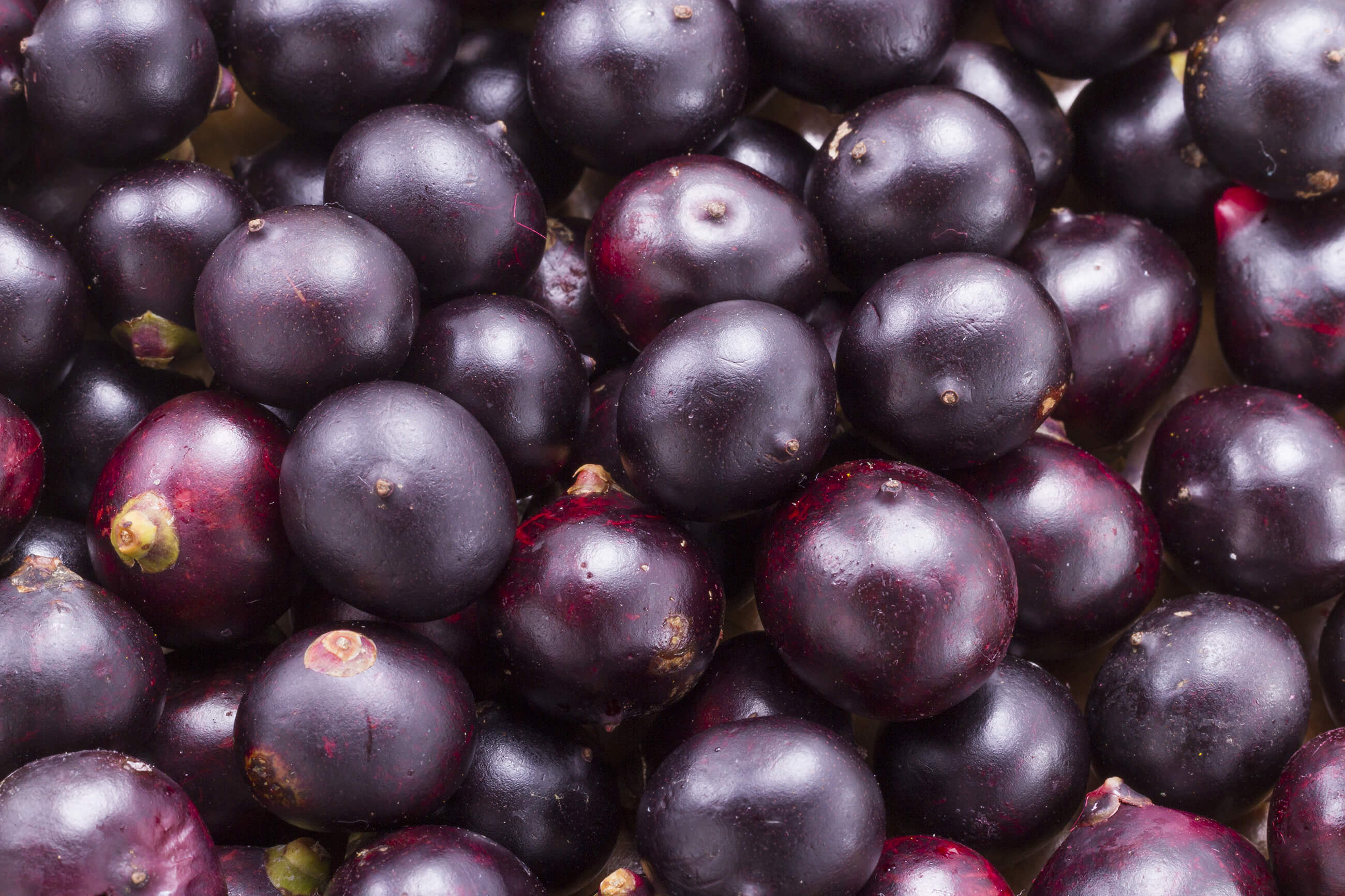 Acai (fruit oil)
This powerful little fruit is usually used as a superfood, but it has amazing anti-aging power which is why we've included it in our tinted moisturizer formula. Acai helps to firm, tighten, and brighten the skin for a more youthful complexion.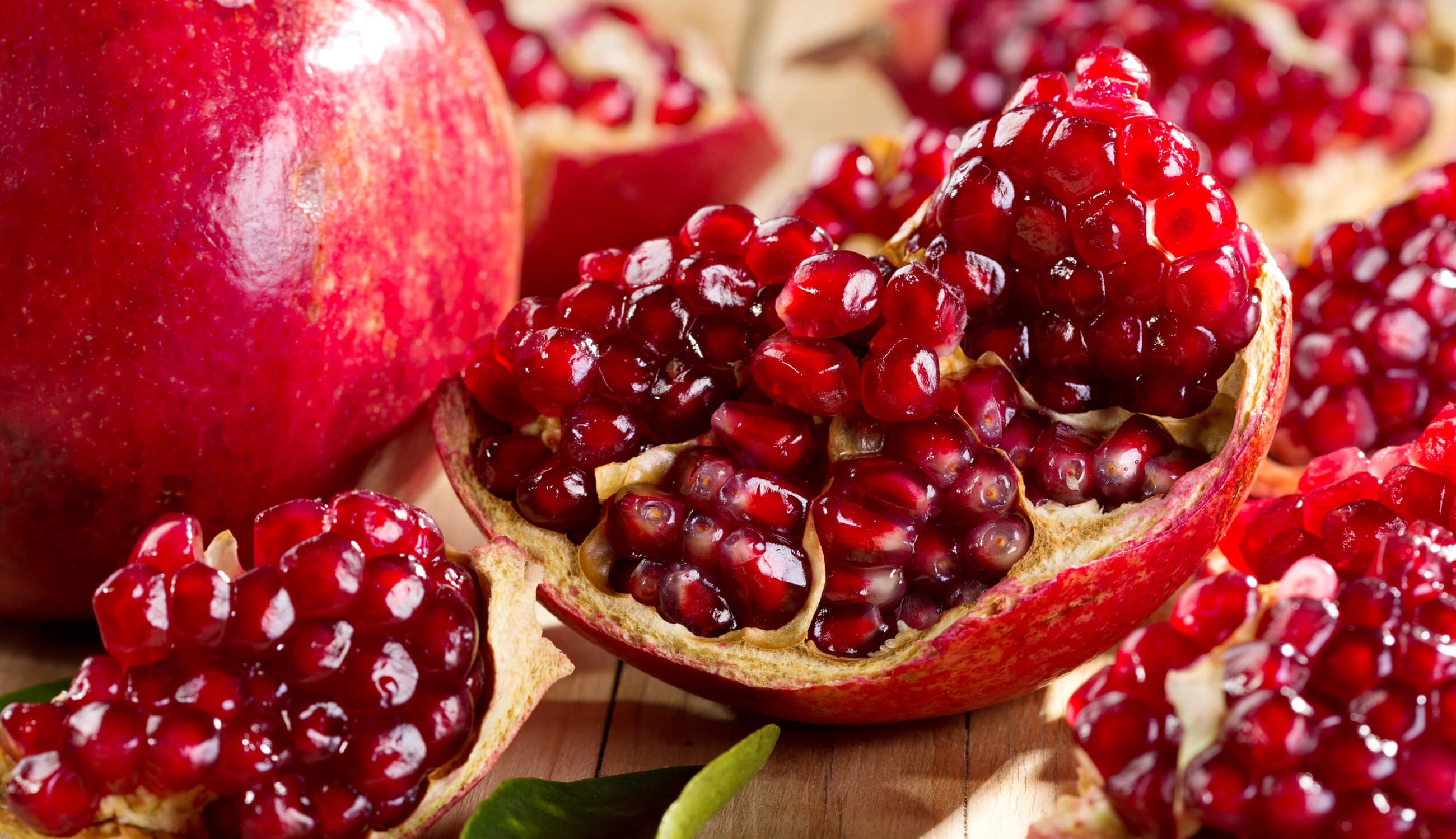 Pomegranate
Pomegranate is colorful, sweet, tart, and fragrant -- but it's not included in our formula for looks! Pomegranates are great for minimizing the appearance of dark spots, scarring, and hyperpigmentation. As another anti-aging fruit in this formula, pomegranates support creation of new skin that's free of wrinkles and full of elasticity and firmness. Pomegranates, like the ingredients above, are also awesome at aiding in reduced sun damage in your delicate skin.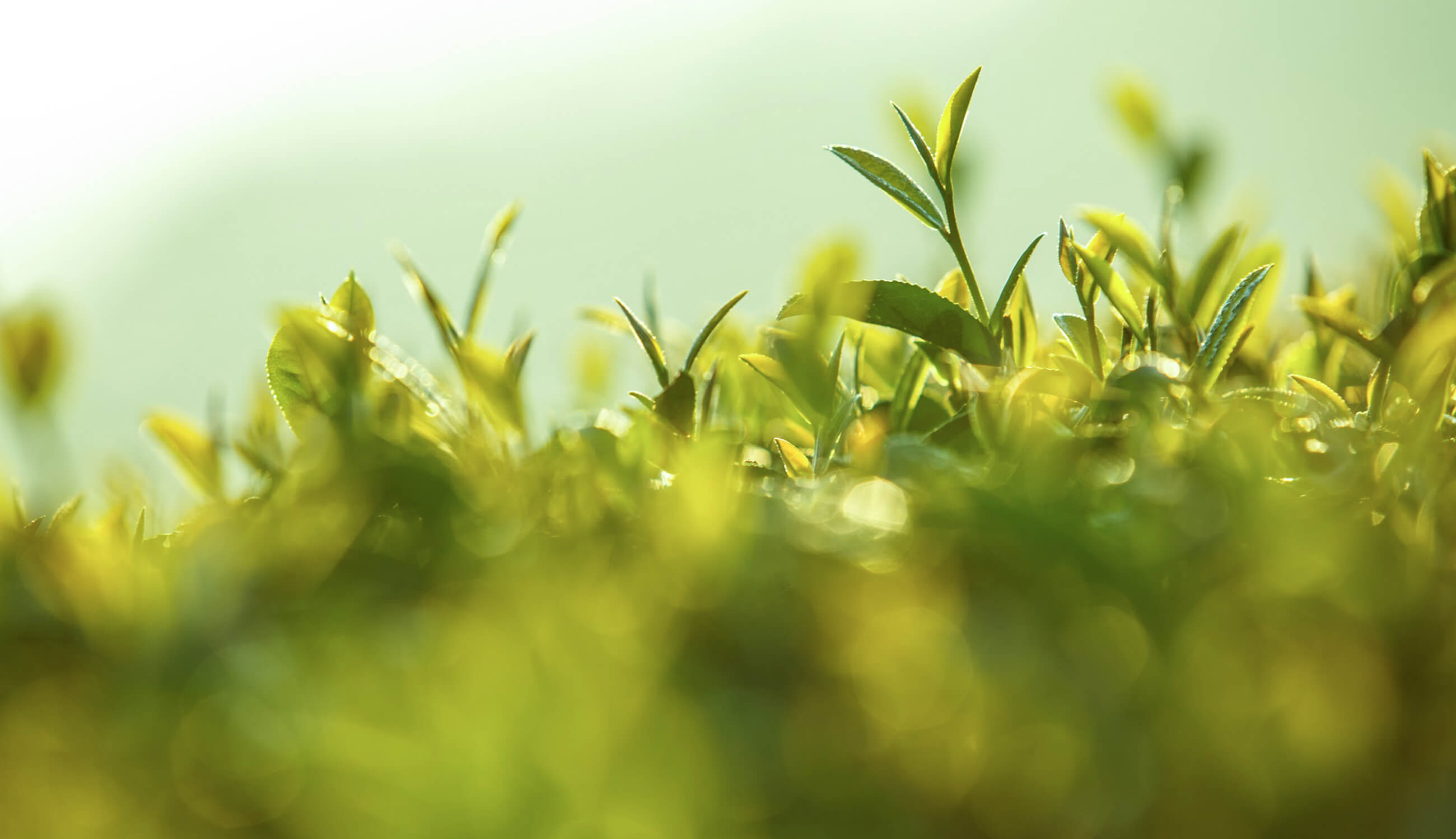 White Tea
White tea is a gorgeous natural makeup and skin care ingredient with an earthy and refreshing scent. Antioxidant-packed white tea boosts skin vibrancy and banishes dullness, which helps our tinted moisturizer give skin a radiant finish. Finally, white tea has antibacterial properties which help to fight breakouts from summer sweat and mild dirt that lingers on our skin during the day.
What are your thoughts on our Fruit Pigmented® Tinted Moisturizer? This versatile vegan makeup product comes in 9 glowing shades that can be sheared down with moisturizer, or built up with more product for fuller coverage. Not sure which shade is best for you? Try the 100% PURE Fruit Pigmented Tinted Moisturizer 4PK Set. For just $5 dollars, try 4 shades of this product for the perfect color match -- no matter what shade you are this summer. Bonus: you can use the lighter shades for under eye concealer and darker shades for bronzing. So how are you going to wear your moisturizer this summer? #100percentpure #tinted
*Our Tinted Moisturizers include percentages of UV blocking zinc oxide and titanium dioxide, but are not rated for SPF protection. Always wear an SPF under any foundation.
We carefully hand-select products based on strict purity standards, and only recommend products we feel meet this criteria. 100% PURE™ may earn a small commission for products purchased through affiliate links.
The information in this article is for educational use, and not intended to substitute professional medical advice, diagnosis, or treatment and should not be used as such.
Sign up to our email newsletter for more blog updates and exclusive discounts.
< Older Post | Newer Post >