Makeup Hacks with Natural Makeup
Score some bonus points in your makeup game with these fruit pigmented® makeup tips!
Posted on September 18, 2023
Written by: 100% PURE®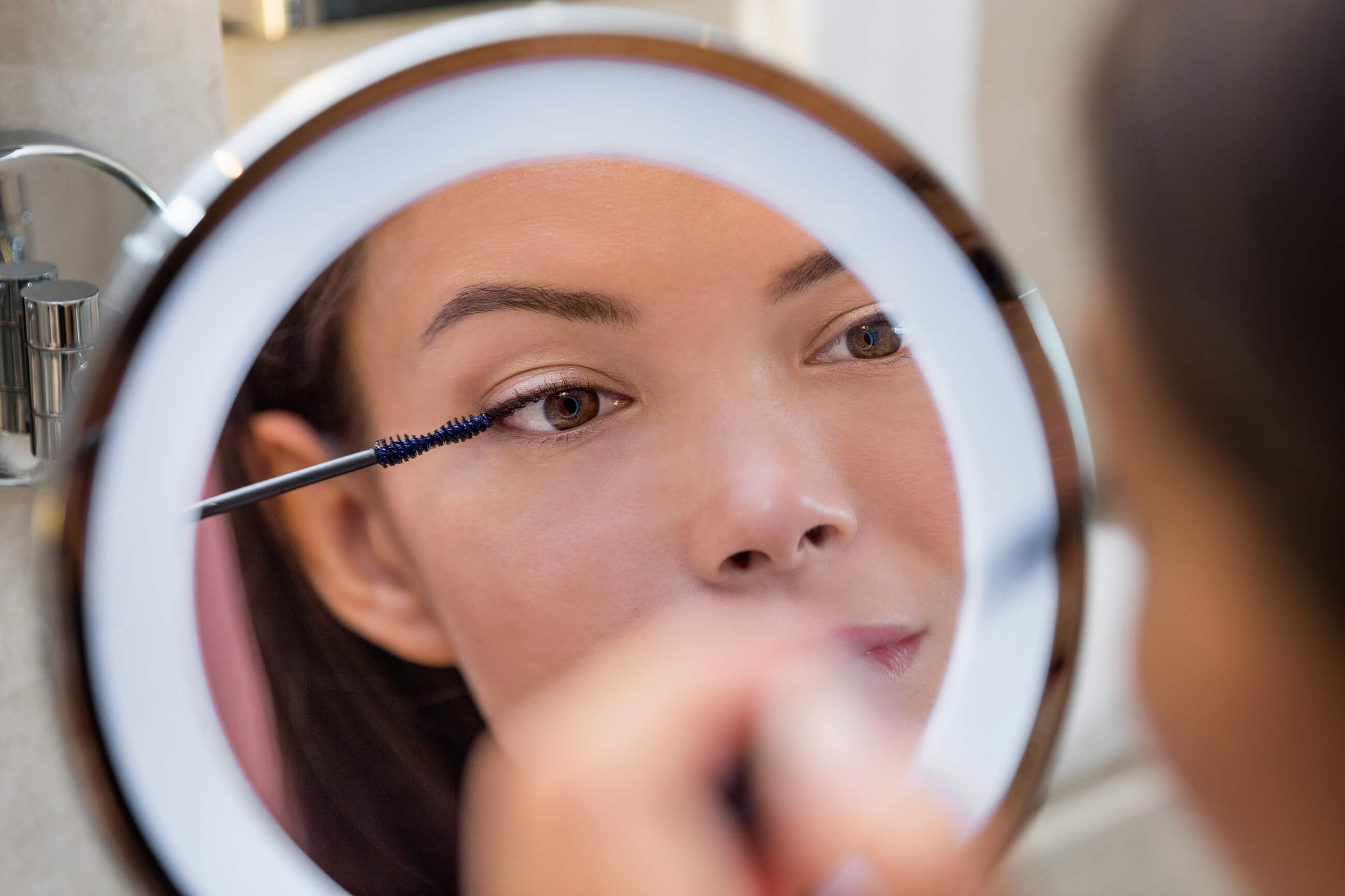 You're super busy and low on time, but you also want to constantly look your very best. That's totally understandable. You never know when you might bump into your crush at the mall, or an Instagram photo op may come up. Regardless the situation, you want to look flawless and stand out from the crowd. Today we'll share with you some of our best makeup tips that you can easily include in your daily morning routine to instantly elevate your look. Even if you're an experienced makeup guru, you can still pick up a few new tricks with possibly the greatest makeup hack of all - our fruit pigmented® makeup featuring out-of-this-world color and rich nutrients for your skin. It's natural makeup that will help you look effortlessly regal - and these makeup hacks really will save you a huge deal of time with maximum payoff. Ready for your mind to be blown?
Mix a Highlighter with Your Foundation
Want to look like a glowing goddess, but not prepared to go full strobe? We know how easy it is to go overboard on the highlighter (we know, we want to be unicorns too). An easy tip to still obtain a dewy radiant complexion and look natural is to mix your favorite liquid illuminator and foundation. Instead of just applying highlighter straight to your face, mix a drop of our All Over Glow: Lightly Sun Kissed or Deeply Sun Kissed into your favorite liquid foundation. Our All Over Glow contains light-reflective golden pigments with a natural shimmer, thanks to rich ingredients such as pomegranate seed oil and goji berries. Dispense a quarter sized amount onto the back of your clean hand, then add a drop of All Over Glow on top. Blend with your finger, then use a makeup blender or cruelty free kabuki brush to apply onto your face. Look at that subtle glow! Stay hello to a newly transformed you. It's the perfect music festival makeup look for when you want to be at the center of attention. This is also a particularly useful makeup tip for the winter time, when your skin is looking more dull than usual. If you're looking to fight the winter blues, see more of our tips on how to warm up winter skin.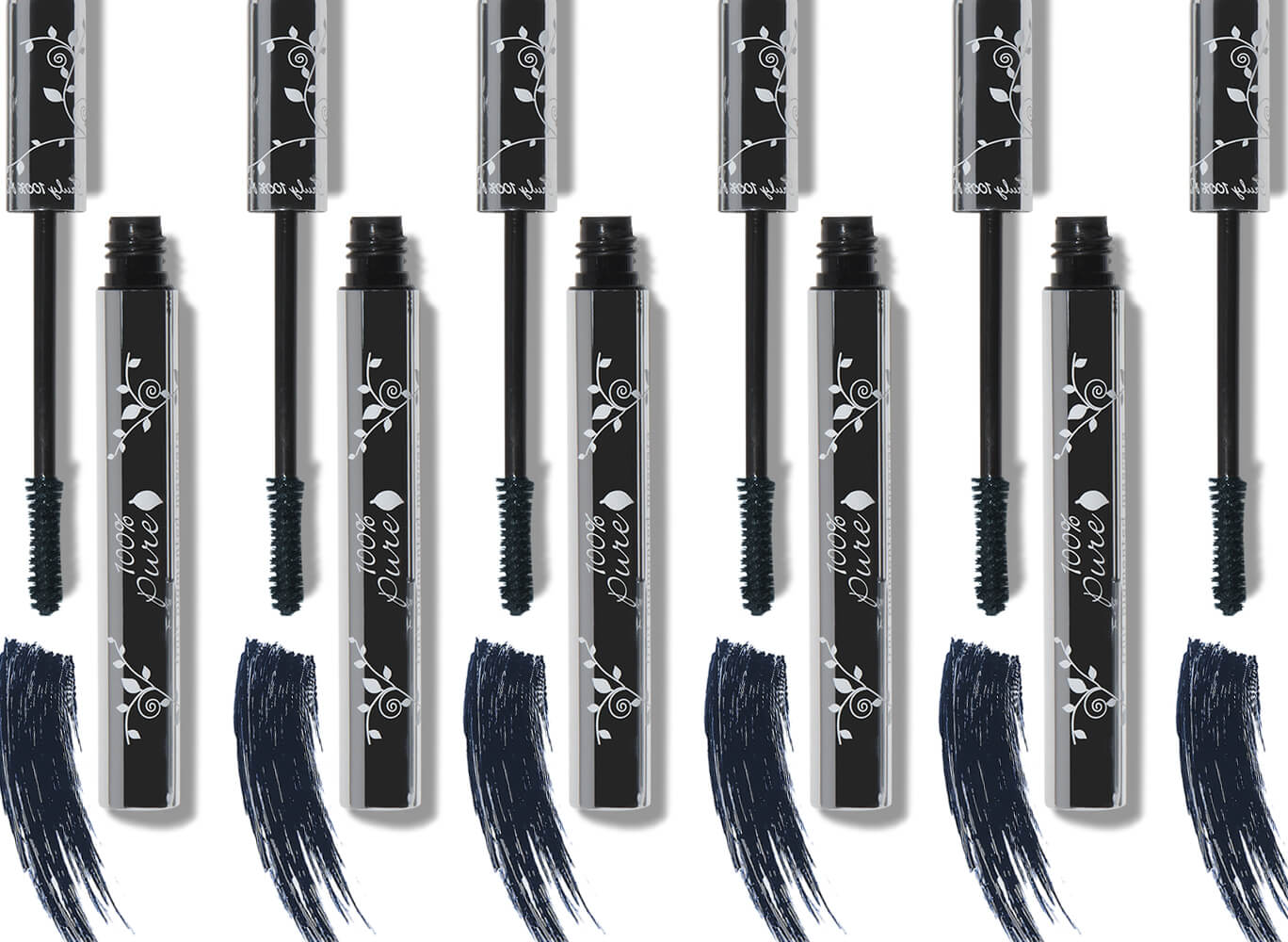 Try Colored Mascara
You might think you're supposed to match your mascara to your natural hair color. After all, don't we color match our eyebrow makeup to our locks (OK, the Instagram rainbow colored brows are an exception)? But if you're going for a look that truly screams runway star, grab a colored mascara instead. Choose a mascara that contrasts your eye color for a truly eye opening look that's sure to steal the show. When matching a colored mascara to your eyes, look for complementary colors - colors that are directly opposite of each other on the color wheel. For example, if you've got green eyes, the natural purple shade of our Fruit Pigmented® Ultra Lengthening Mascara in Blackberry is sure to make your eyes pop. If your eyes are brown, try the deep denim blue of our Fruit Pigmented® Ultra Lengthening Mascara in Blueberry. The color contrast will look particularly striking when you're in the limelight. You can brag to your new fans that your luscious lashes have been kissed by natural fruit pigments, rather than toxic chemicals.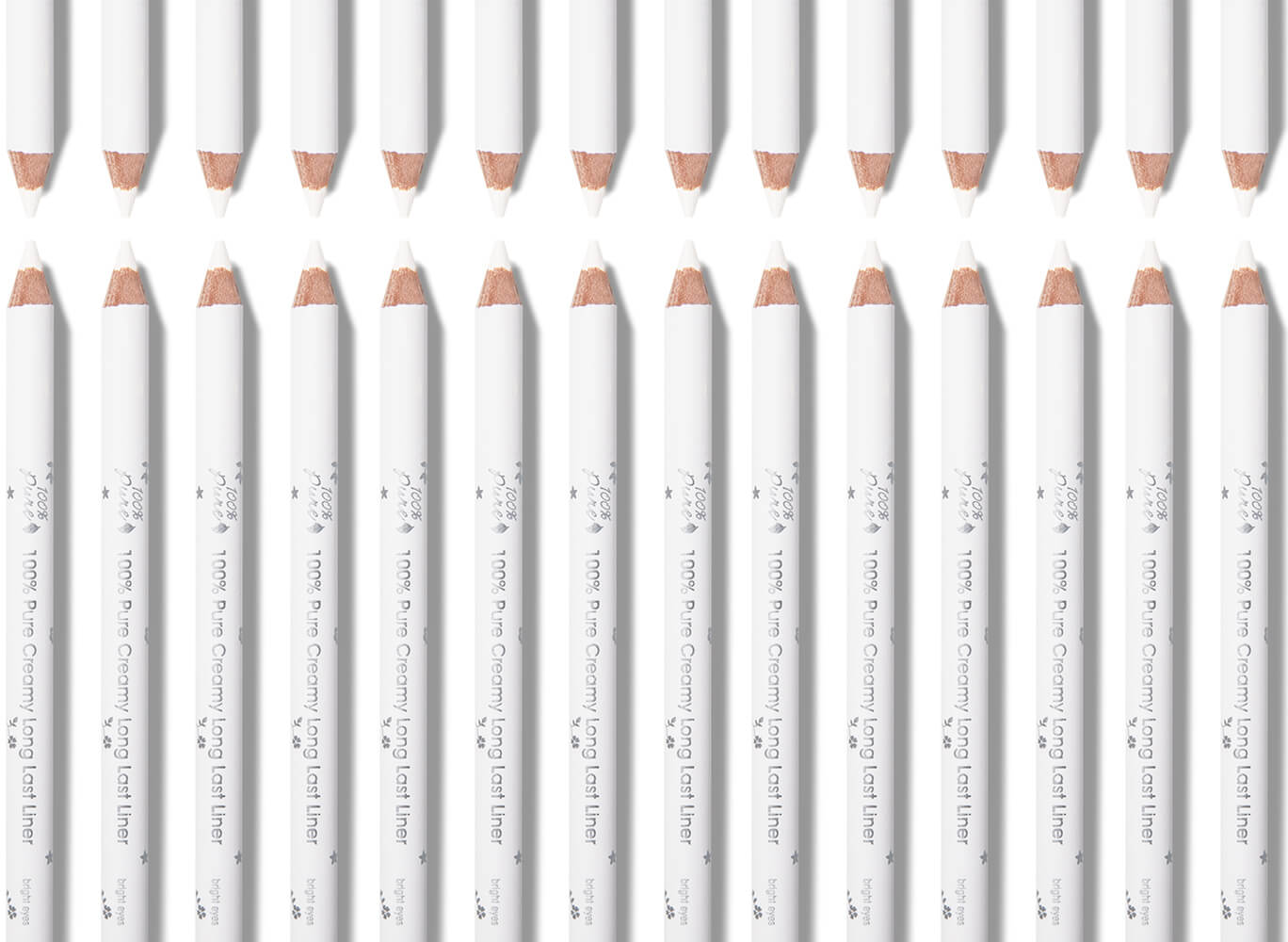 White Eyeliner
Perhaps you already know that white eyeliner can make your eyes appear larger and more awake too. Our Bright Eyes Creamy Long Last Liner does more than brighten your eyes. It's called "creamy" because it really is luxuriously smooth, thanks to the rich seed oils and shea butter in it. Glide this smooth eyeliner along your waterline to instantly make your whole face look more radiant (and for the long run too, since it nourishes your skin with Vitamin E!). For a more subtle glow, blend the liner onto the inner corners of your eyes only. Our white eyeliner also serves as a formidable highlighter because you can apply it with deadly precision. Define your brows with it by applying some under your brows along your brow bone. Did you know that you can apply white eyeliner to areas outside of your eyes too? This little eye pencil can give your look major vavoom if you add some to your cupid's bow - it's the trick to that perfect pouty look. It's the mighty little eye pencil that could.
Newsletter
Subscribe
for more blog updates and exclusive discounts
Make Your Lips Pop
Our Bamboo Blur Powder is already like a makeup hack in itself. Apply it on top of your foundation to make your skin look poreless and soft - an airbrushed effect, no Photoshop necessary! Some of our fans liken it to an "Instagram filter." In addition to setting your makeup and helping it last longer, the smooth powder also soaks up excess facial oil to control shine so you can look flawless throughout the long day and night. Did you know you can apply it to your lipstick for more vibrant color and plump looking lips? Try dabbing a tiny pinch of it (a little goes a long way) with your finger or brush onto the center of your lips to enhance color payoff and really make your lips pop. You can also use the fine bamboo powder to instantly transform your favorite lipstick into a matte marvel. Try it with one of our Fruit Pigmented® Pomegranate Oil Anti Aging Lipsticks. After applying the lipstick, hold a tissue paper over your lips and use a Cruelty Free Flat Kabuki Brush to dust a layer of Bamboo Blur Powder through the tissue so it goes onto your lips evenly. You don't have to worry about getting it on your lips because it's made with only 100% natural bamboo silica and is vegan too.
Did you pick up a new makeup tip today? Share the love with your friends and family so you can impress them with your new skills, and maybe they'll start calling you their go-to MUA! We all want to get the most out of our makeup. Tried out one of our tips? Share it on Instagram and tag #100percentpure! We can't wait to see you unlock the potential of our fruit pigmented® makeup. If you feel like you've mastered the trade and need some fresh skin care tips, you can check out our guide on how to use natural skin care. We'll be back soon to serve you some must-try Valentine's Day makeup looks.
FAQs
What are the main advantages of using natural makeup for beauty hacks?
Gentle on Skin: Natural makeup products are usually formulated without harsh chemicals, synthetic fragrances, or parabens, making them kinder to sensitive skin.
Environmentally Friendly: Many natural makeup brands are eco-conscious, using sustainable ingredients and packaging.
Nutrient-Rich: Ingredients in natural makeup often contain beneficial nutrients for the skin, such as vitamins, antioxidants, and essential oils.
Fewer Allergens: With fewer synthetic ingredients, there's often a decreased risk of allergies or skin reactions.
Transparent Sourcing: Many natural makeup brands practice transparent sourcing, meaning they are clear about where their ingredients come from and their impact on the environment and communities.
How can I achieve a full coverage look using only natural makeup products?
Start with a Primer: A natural primer can smooth out the skin and help makeup adhere better.
Layer Your Products: Use a natural concealer for blemishes and under-eye circles, then follow with a full-coverage natural foundation. Building in layers can help achieve a more opaque finish.
Set with a Powder: A translucent setting powder can help lock in your foundation and concealer, ensuring a matte, full-coverage finish.
Use a Beauty Blender: Dampen a beauty blender and use it to apply your foundation; this can help in achieving a seamless, full-coverage look.
Are there natural makeup items that can double up for multiple uses, like lip and cheek tint?
Absolutely! Many natural makeup products are versatile:
Lip and Cheek Tints: As mentioned, some products are specifically designed for both lips and cheeks.
Bronzers: Can be used as eyeshadows or to contour the face.
Cocoa Powder: Works as a bronzer or can be mixed with natural lip balms to create a brown lip tint.
Beetroot Powder: Can be used as a blush or mixed with balm for a rosy lip tint.
How do I ensure my natural makeup lasts longer without frequent touch-ups?
Prep Your Skin: A well-moisturized and exfoliated face ensures better makeup application.
Use a Natural Primer: This can create a good base and help makeup stay on longer.
Set with a Setting Spray: Many natural brands offer setting sprays that can lock in your makeup.
Opt for Matte Formulas: Matte products, especially lipsticks, tend to last longer than glossy ones.
What are some tips for intensifying the color of natural eyeshadows and blushes?
Use a Primer: An eyelid primer can make eyeshadow shades pop and last longer.
Dampen Your Brush: For eyeshadows, wetting your brush slightly can intensify the pigment.
Layer Your Products: Building up the product in layers can help intensify the color.
Use a White Base: Applying a natural white or light eyeshadow as a base can make colors stand out more.
Blend Less: While blending is crucial for a seamless look, overdoing it can dilute the intensity of colors. Apply boldly and blend only the edges for a more intense color.
We carefully hand-select products based on strict purity standards, and only recommend products we feel meet this criteria. 100% PURE™ may earn a small commission for products purchased through affiliate links.
The information in this article is for educational use, and not intended to substitute professional medical advice, diagnosis, or treatment and should not be used as such.
Sign up to our email newsletter for more blog updates and exclusive discounts.
< Older Post | Newer Post >