The biggest makeup trends we saw at the desert festivals.
Posted on April 23, 2017
Written by: 100% Pure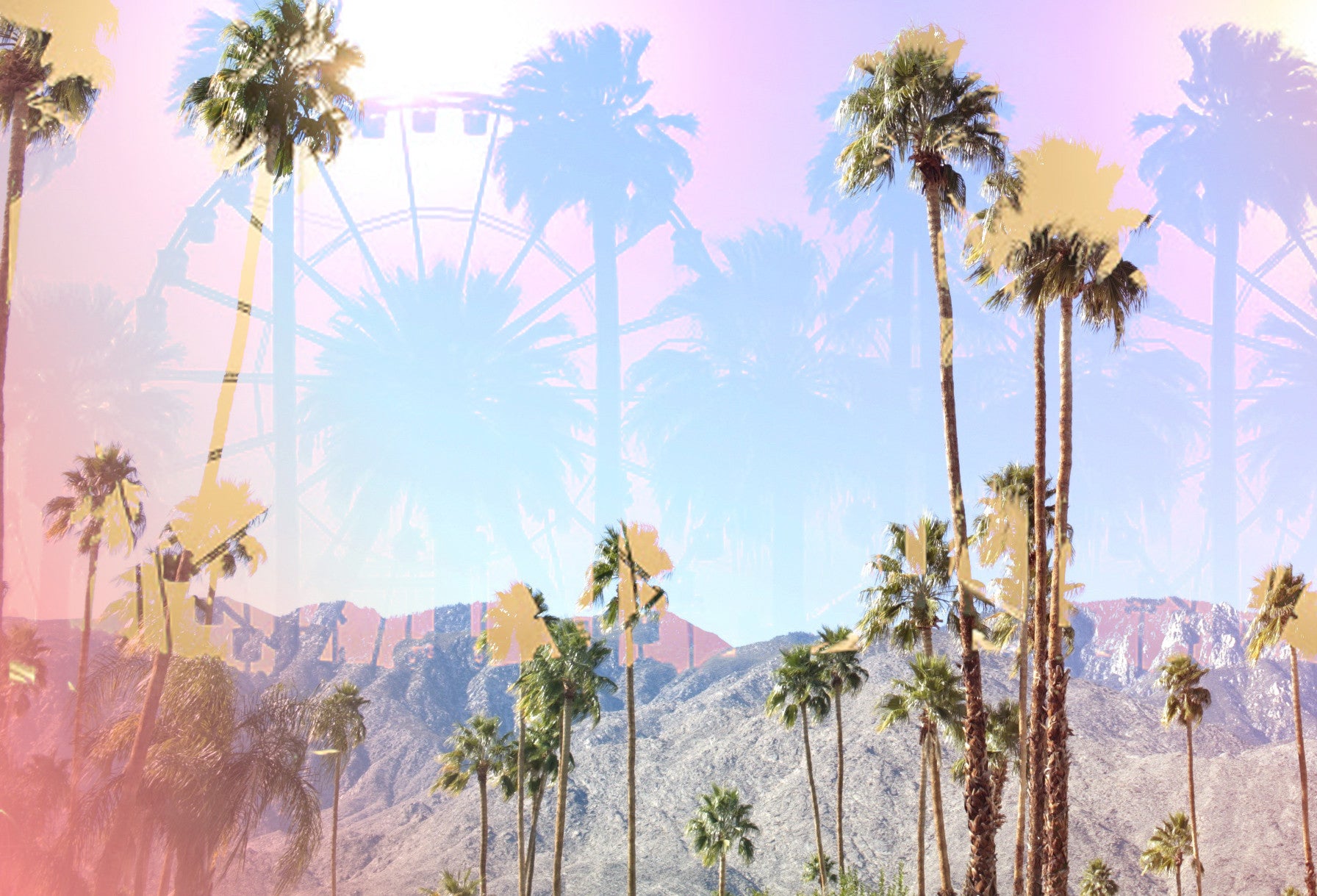 This spring, glowy fresh faces and soft feminine details made star appearances in the desert festival lineup. Looks were a little more natural and low-maintenance than last season. 2016's heavy contouring and dramatically rimmed eyes are moving aside for a more organic, French beauty meets flower child vibe. We're loving that color is coming back and we're totally on board with looks that work subtle bright hues into otherwise understated, super-relaxed palettes. Think more romantic, less vixen. Here we've rounded up our favorite desert festival beauty trends.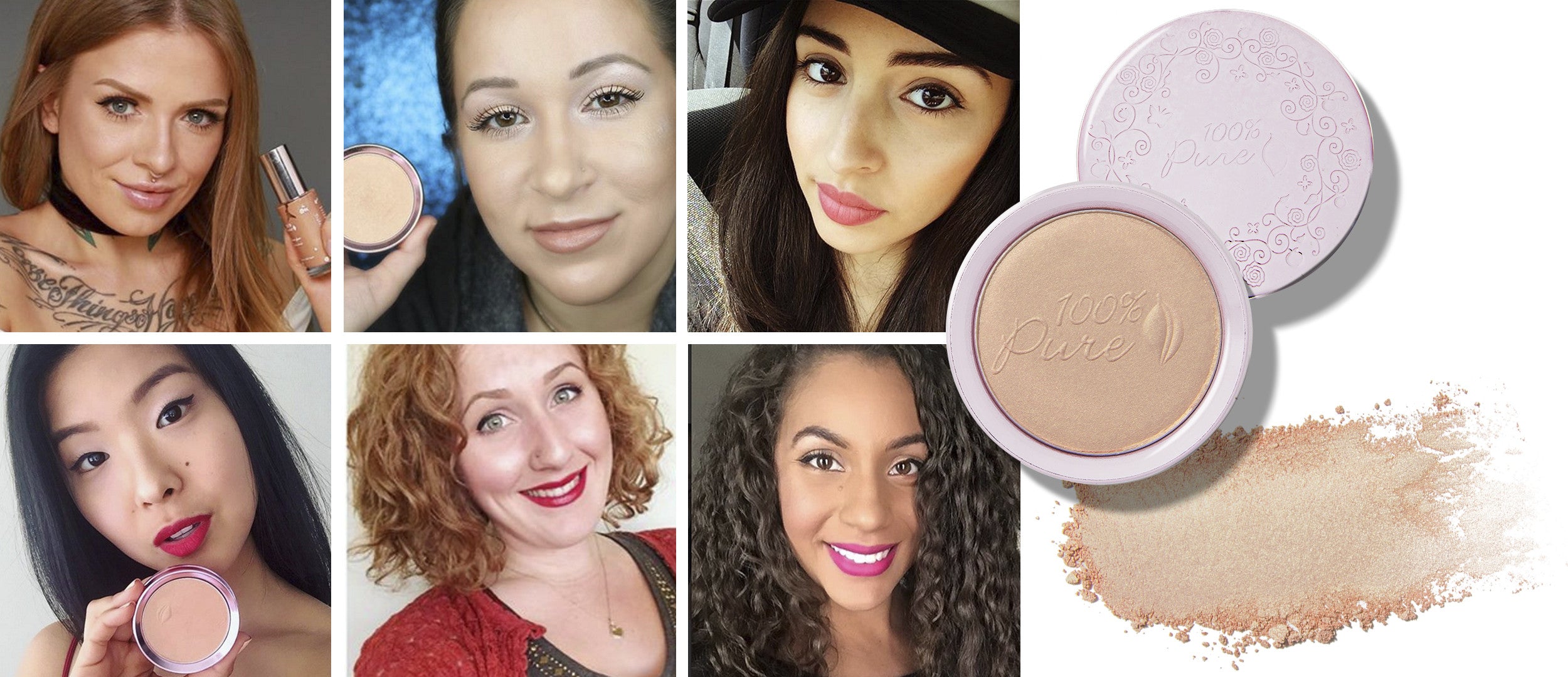 Glow On Girl
We couldn't get enough of the super glowy looks we saw, ranging from subtle catch-the-light luminescence to high-beam radiance. Soft strobe-like accents shape your cheekbones and leave your face with a super natural and healthy finish. A good luminizer will work with your skin tone to banish dullness, and can be built up for more dramatic nighttime shimmer. To get glowing, work our Luminous Primer onto freshly cleansed skin for a flawless canvas. This primer's light-reflective pigments will diffuse flaws and illuminate your entire face. Next, mix a drop of our All Over Glow in Lightly Sun Kissed or Deeply Sun Kissed into your favorite Bamboo Blur Tinted Moisturizer, and apply as you would foundation for a sun-kissed, radiant base. Finish with our Gemmed Rose Gold Luminizer or Gemmed Moonstone Luminizer on the highest point of your cheeks for an eye-catching highlight.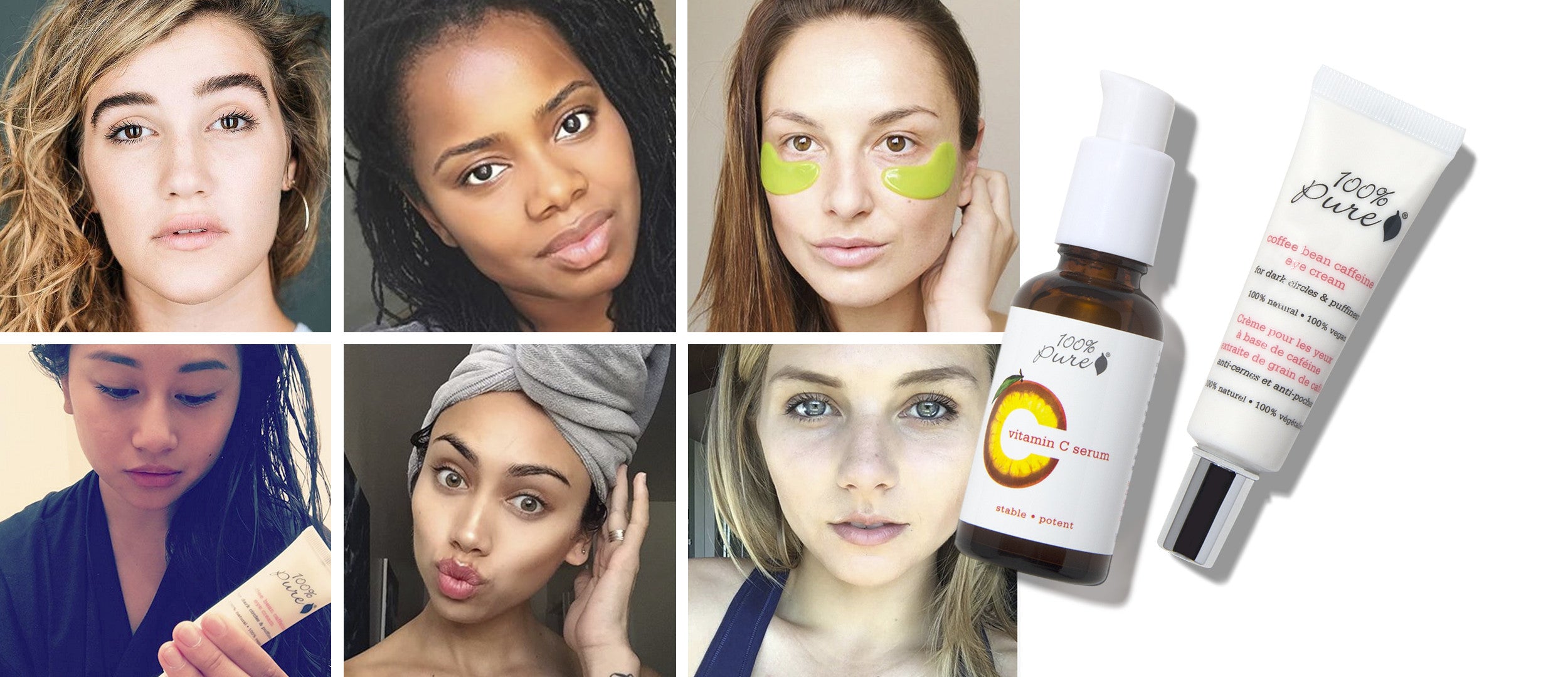 #nomakeup Movement
Ms. Keys led the #nomakeup charge in 2016, and we're loving that the look is starting to gain traction. This year, we spotted festival goers pairing naked faces with bold accessories, and we were totally hooked. A makeup free face might feel a little scary at first, but with the right skin care, you'll feel totally confident putting your fabulous nude visage forward. Taking care of your dermis is key. To get the #nomakeup look, the trick is to start the pm before. Apply our Vitamin C Serum before you snooze to encourage collagen production while you sleep. This product's high concentration of vitamin C will brighten your skin tone and stimulate cellular renewal (so important if you're trying to ditch foundation). If you'd like to double down, end your night with a relaxing and Bright Eyes Masks. In the AM, fight inflammation and puffiness around the eye area with our Coffee Bean Caffeine Eye Cream. Caffeine-rich green tea and moisturizing rosehip oil make this product an absolute warrior in battling puffiness and dark circles. Finally, make sure your skin is hydrated with our Organic Matcha Anti-Aging Moisturizer, a potent blend that includes shiitake and reishi mushrooms, Oregon grape root extract and sea buckthorn oil. Rock your fresh face with a bright turban or headscarf like Alicia's. So good.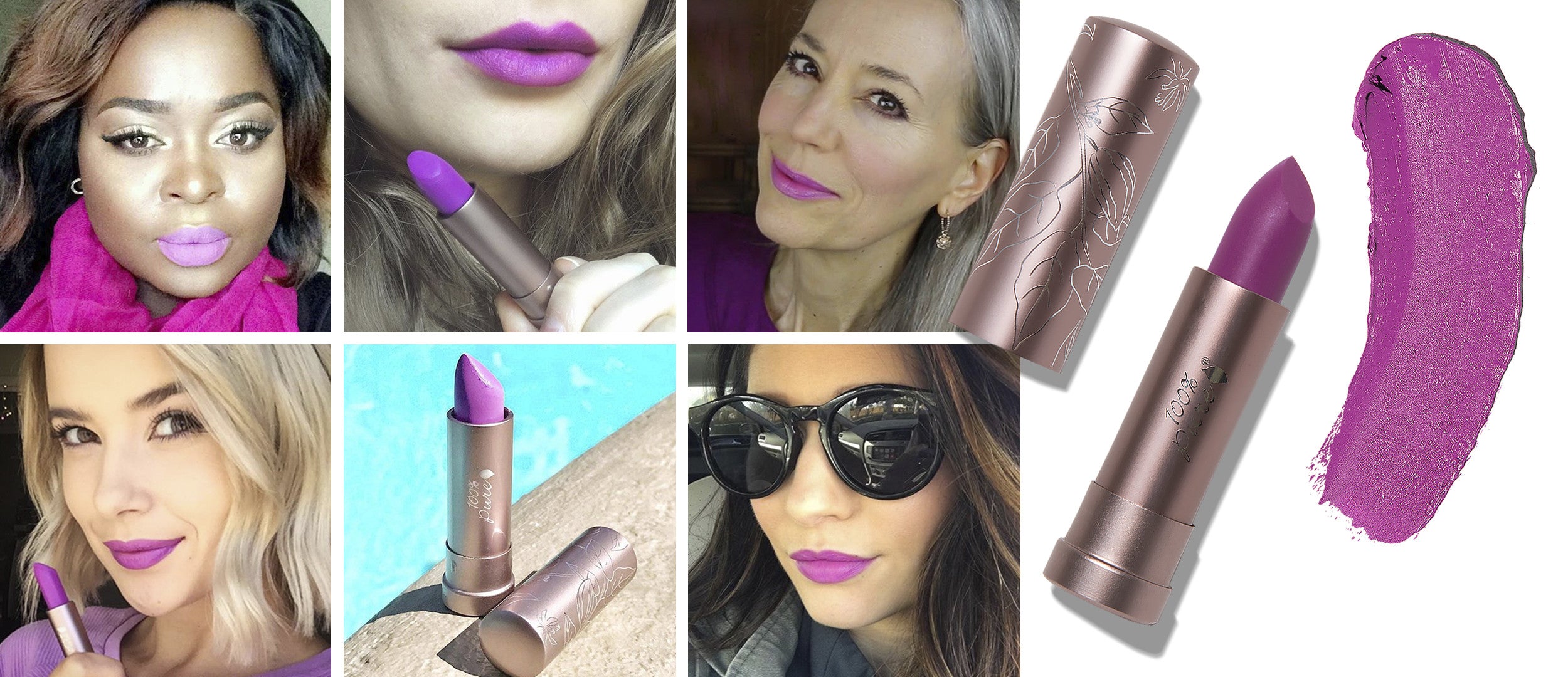 Go Bold or Go Bolder
We were totally into the bold lips we saw being rocked by a few festival beauty queens. Bright, fun hues stood out in a sea of more chocolatey, cinnamon hued pouts from last season. Get the look by adding a bright lip onto an otherwise nude or understated face; think natural beauty swipes a coral lipstick on in the back of a cab vibes. Oops, I accidentally look amazing. Our Cocoa Butter Semi-Matte Lipsticks comes in a few shades that will help you nail this. Cocoa Butter Semi-Matte Lipstick: Tempest is our fave hue at the moment. The formula is super long-wearing and will keep you matte but never dry.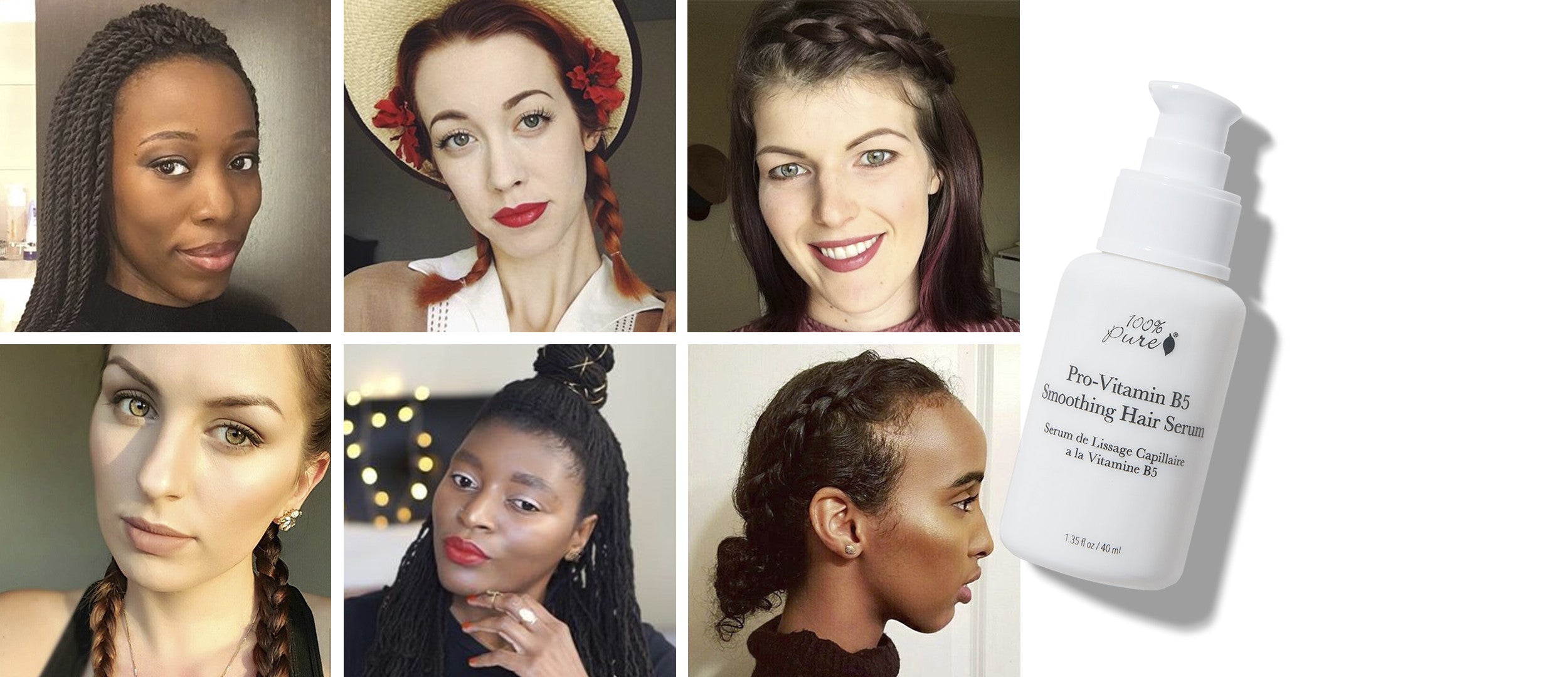 Fishtails, Braids and More Twists
Braids were huge last year, and we're all for keeping that train going for..ever? We totally loved the ultra romantic festival looks we saw last weekend - think fishtails, reverse french braids, upside down twists, and stunning waterfall braids. Trust us when we say that you don't have to be an Instagram model with twelve stylists to get your hair into one of these looks. For dramatic braids, full hair is key. Cue our Volumizing Kelp and Mint Conditioner 8 oz, an invigorating product that will restore bounce and body to your locks. Directly before styling, work a smoothing and detangling serum into your hair to get it ready for sectioning. Our smoothing Pro-Vitamin B5 Smoothing Hair Serum is an all-star formula to use here. You'll be left with more manageability, but never greasiness or heaviness.
We carefully hand-select products based on strict purity standards, and only recommend products we feel meet this criteria. 100% PURE™ may earn a small commission for products purchased through affiliate links.
The information in this article is for educational use, and not intended to substitute professional medical advice, diagnosis, or treatment and should not be used as such.
Sign up to our email newsletter for more blog updates and exclusive discounts.
< Older Post | Newer Post >