Thoughtful Mother's Day Gifts Straight from the Garden
Give Mom a natural skin care gift that reminds her of vibrant blooms and tropical getaways.
Posted on April 24, 2017
Written by: 100% Pure
Showing moms we care is best done with words, actions, and lots of hugs. The next best thing is a classic gesture, one that florists stock up for every year: surprising her with a dazzling bouquet of flowers on her special day. Head into any local market on Mother's Day and you'll see a long line of devoted sons and daughters, stretching from the floral counter to the door. The spirit of spring is captured in these delicate blooms, all for mom to enjoy at work, home, or anywhere she can be reminded of those who love and appreciate all that she does.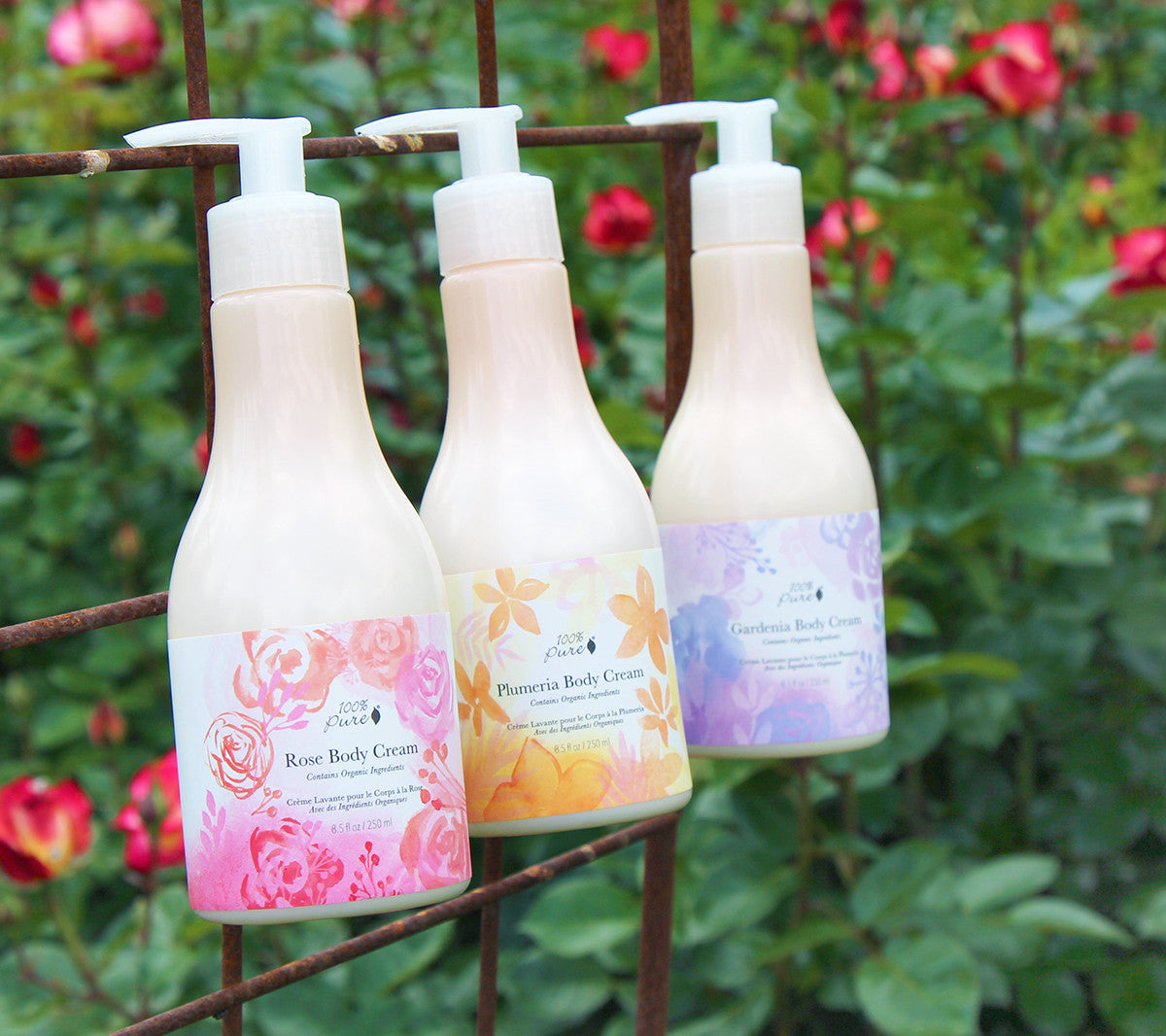 How We Formulated the Perfect Natural Body Cream
To formulate a totally natural body cream, we start by choosing a base of organic aloe to ensure maximum hydration and instant, soothing relief for dry skin-- without any toxic or synthetic additives. We've gathered a select combination of the most nourishing skin butters and purest oils for skin, all to be intensely moisturizing for body or hands. Shea and coconut are ultra emollient moisturizers, which means they'll soften and smooth skin without leaving any greasy, oily residue.
Skin nourishing extracts from organic pomegranate, coconut, and jojoba protect from harmful free radical damage while nourishing and moisturizing for smoother, more supple skin. Pomegranate's potent antioxidant properties make it helpful for smoothing fine lines and lessening signs of damage caused by sun exposure or other harsh environmental elements. Organic coconut oil has its own antioxidant powers, along with a rich protein structure that fortifies skin health and elasticity. Jojoba naturally mimics our skin's own oils, so it's wonderful for conditioning dry skin and returning moisture to where it may otherwise be lacking.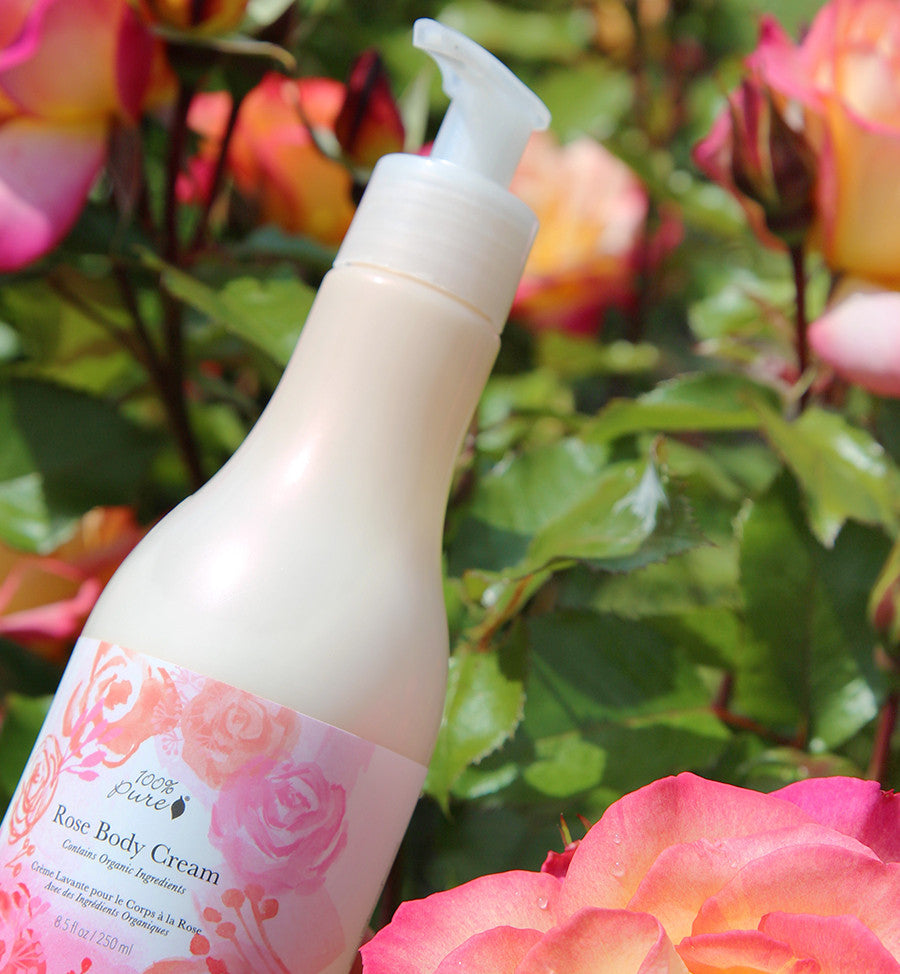 Our addition of Tocopherol, or vitamin E, can help diminish appearance scars and stretch marks, with the extra benefit of smoothing fine lines and wrinkles. Free radicals slow the healing process of scars; powerful antioxidant vitamin E is a great ally against formation of hard scar tissue, because it stimulates collagen growth in skin. It's also wonderful for targeting extra dry patches, and can even help sun-damaged skin recover more quickly.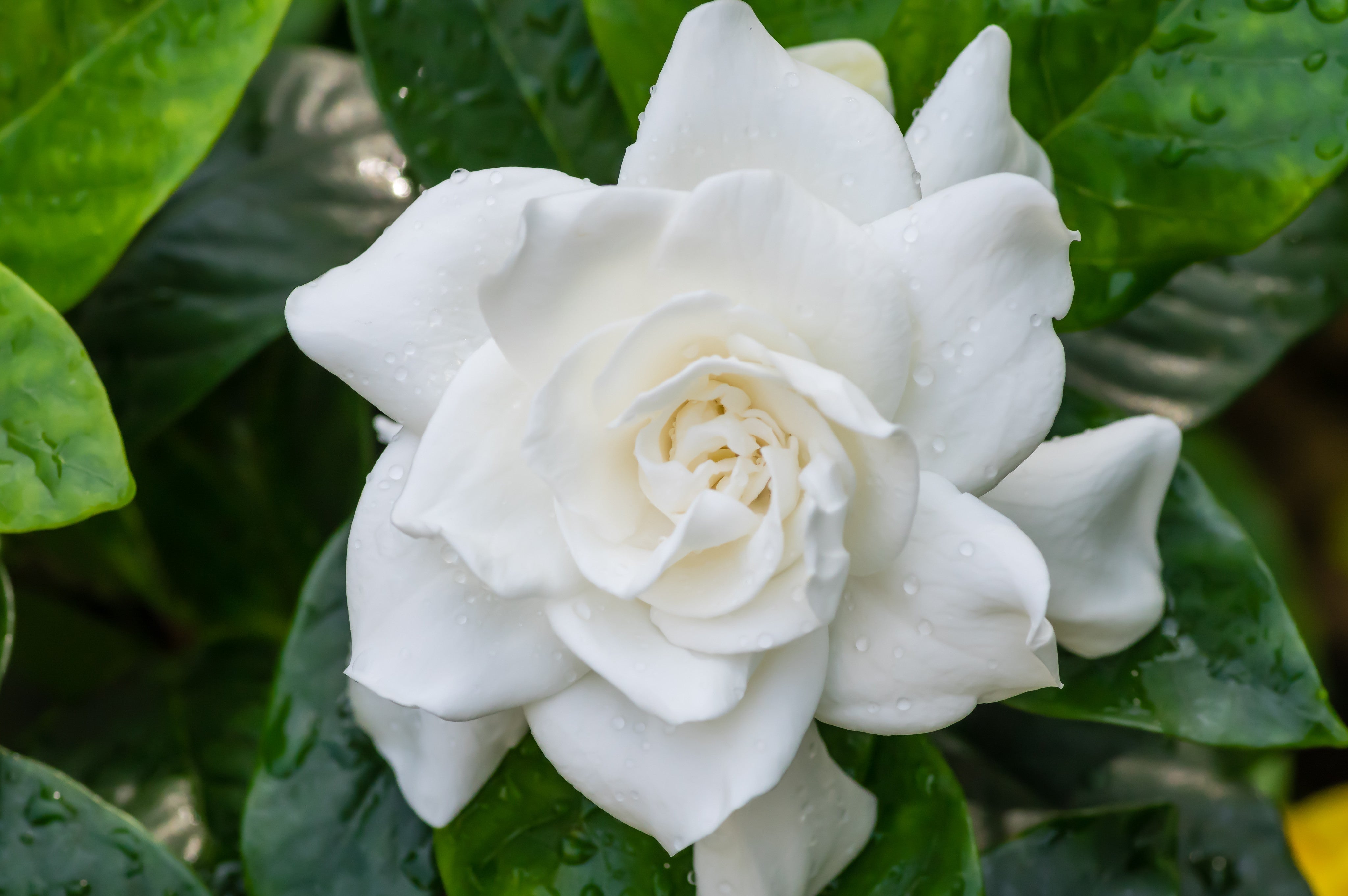 Gardenia: Exotic Flowers Captured in Full Bloom
These delicately scented, big blooming white flowers were named after an 18th century botanist name Alexander Garden, and are native to China and Japan. They now grace the world over with their recognizable blossoms: crisp white, velvety petals that bloom in a rippling, circular span, giving them an elegantly wild appearance. Our Gardenia Body Cream has a clean, crisp scent of the Gardenia flower is a perfect accompaniment to garden parties, weddings, or any relaxing retreat.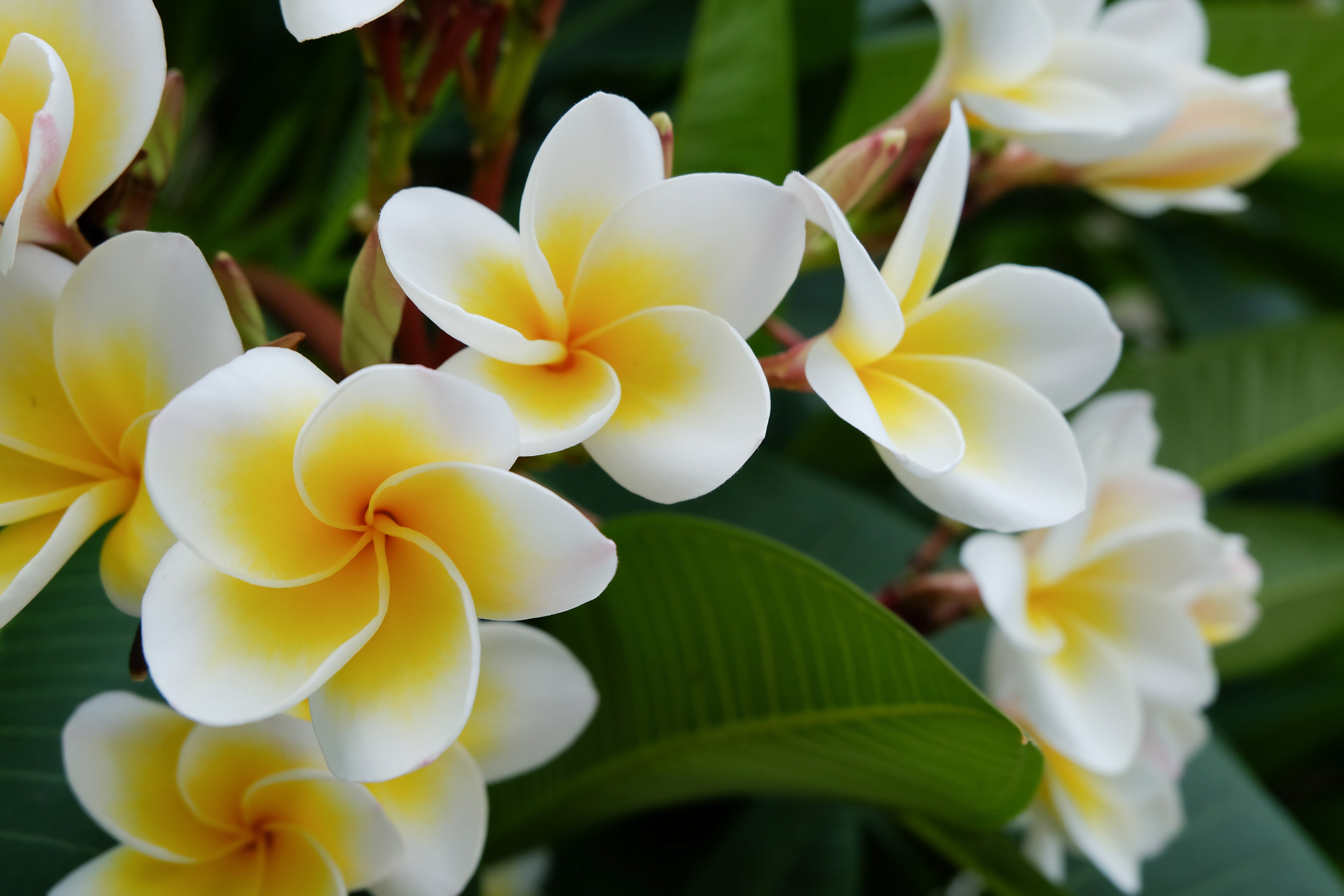 Plumeria: Transport to the Island Tropics
Often associated with warm sandy beaches and verdant, volcanic peaks of the Hawaiian Islands, the Plumeria flower's scent and identity make it one of the most beloved flowers in the world. Their color variety is abundant, though the pure white with a central yellow sunburst, or the purple and white, are the most recognizable. This hardy plant can be grown indoors during the winter months thanks to its waxy petals, invoking nostalgia for warm summers. The fresh scent of the Plumeria flower in our Plumeria Body Cream is sweet and perfumed with a light, grassy undertone.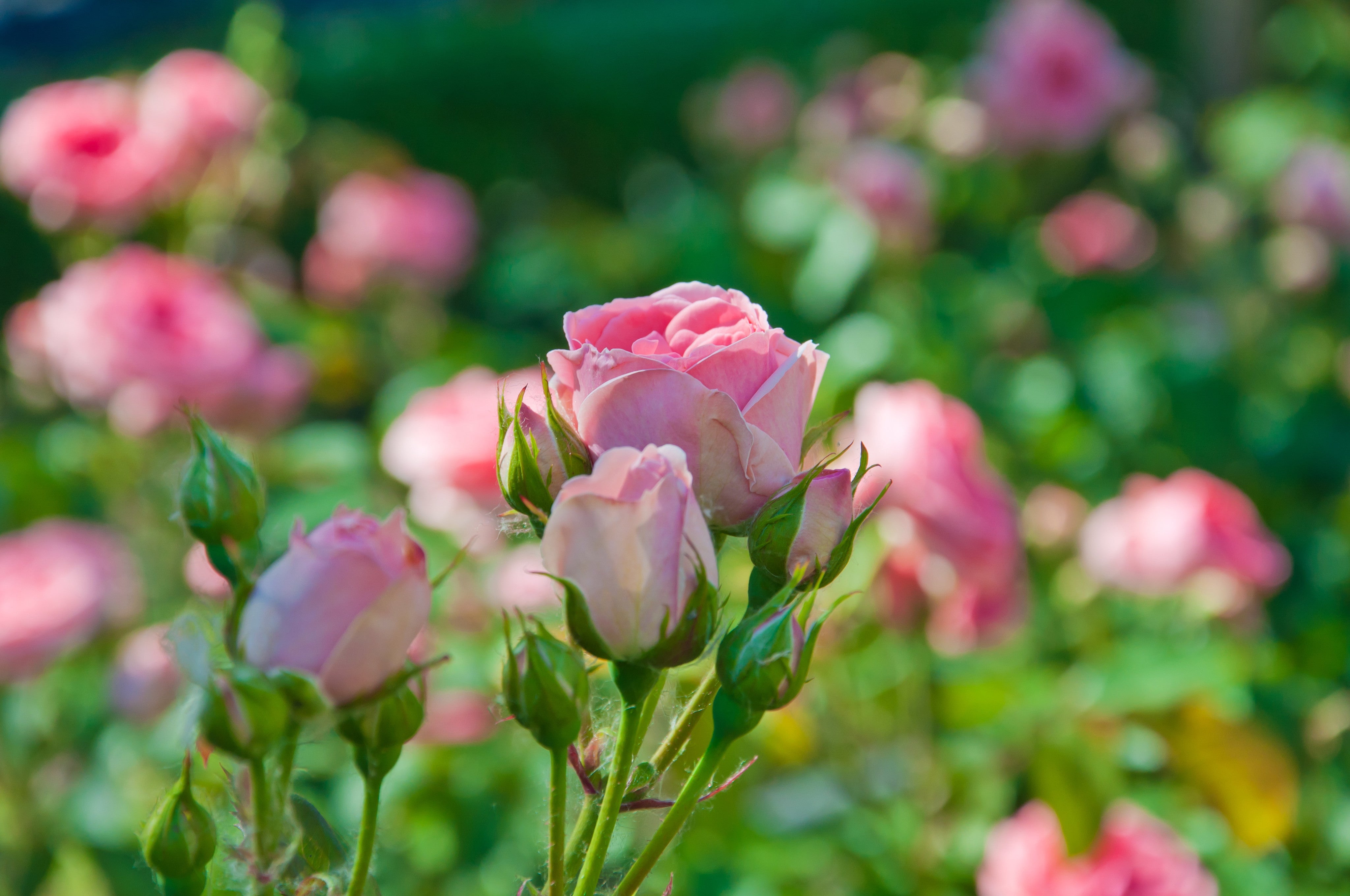 Rose: An Updated Twist on a Classic Scent
Arguably the most famous flower of all, the Rose has a long history within art, music, and cultures of the world. Their dramatic, layered bloom is accentuated by their seemingly endless color variations, making them a perfect fit for a broad range of occasions. Rose is also extremely beneficial for health and skin, which is why you'll see it in many of our natural skincare formulas and the star of our Rose Body Cream. While the true scent of Rose depends on the variety, the flower's most recognizable perfume can be described as sweet, fresh, and elegant.
We carefully hand-select products based on strict purity standards, and only recommend products we feel meet this criteria. 100% PURE™ may earn a small commission for products purchased through affiliate links.
The information in this article is for educational use, and not intended to substitute professional medical advice, diagnosis, or treatment and should not be used as such.
Sign up to our email newsletter for more blog updates and exclusive discounts.
< Older Post | Newer Post >