Wedding Makeup Tutorial for Glowing Spring Brides
A step by step guide to spring wedding makeup to make you look like a glowing goddess.
Posted on March 23, 2018
Written by: 100% PURE®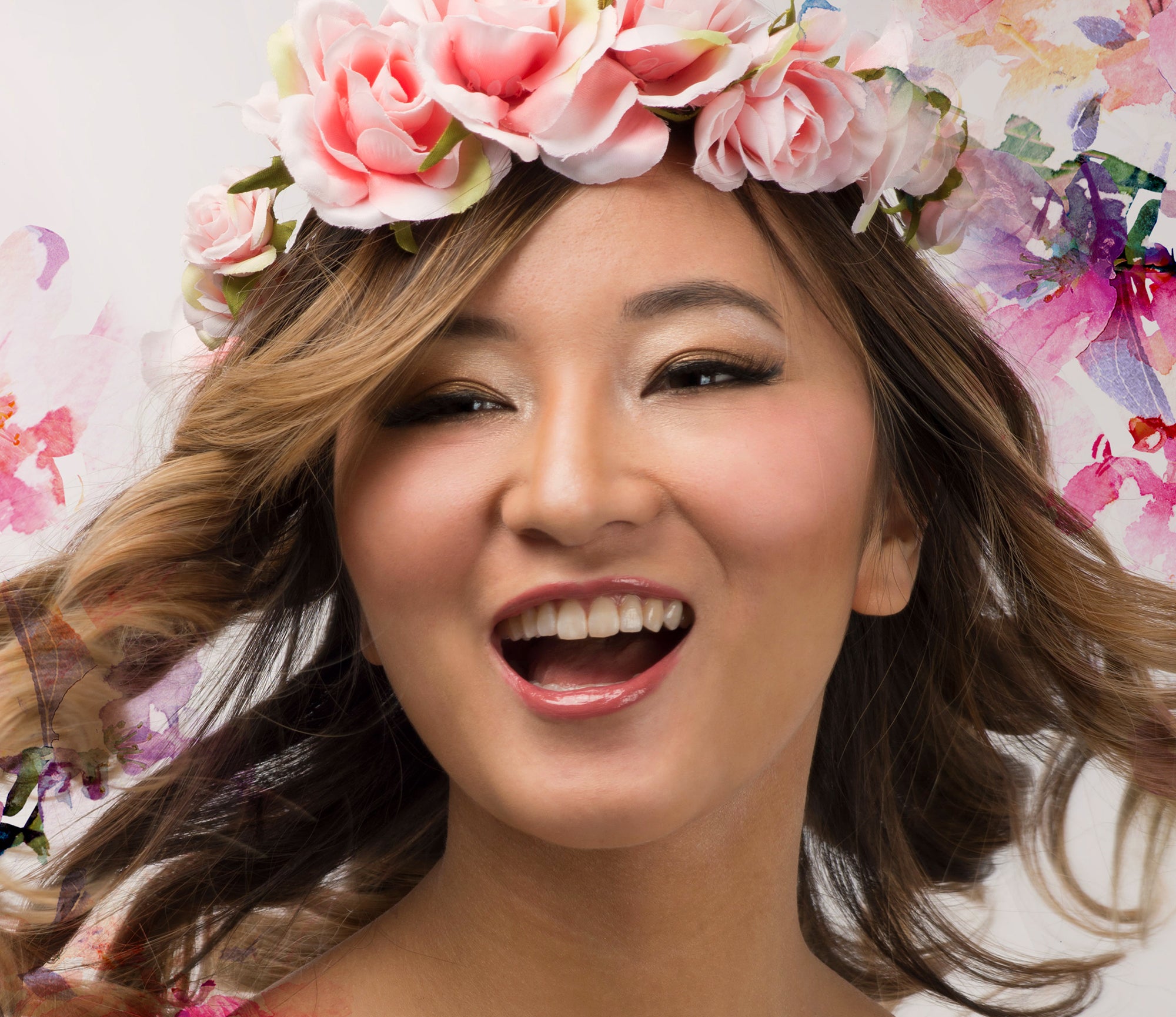 A wedding is no small business! Understandably, you're bustling about looking for a wedding dress that will just scream "the one," and of course wedding makeup inspo to dazzle everyone away with. Wedding makeup should be regal and radiant, but it should also bring out your natural beauty. We're serving you our best wedding makeup look for the spring, featuring luminous glow, flawless skin and warm honeyed eyes for a soft natural look that will still make you look like you were born to be a goddess. Here's how to perfectly do wedding makeup for bridal photoshoots or even the final special day - our hearts are fluttering already just thinking about it!
Wedding Makeup for the Spring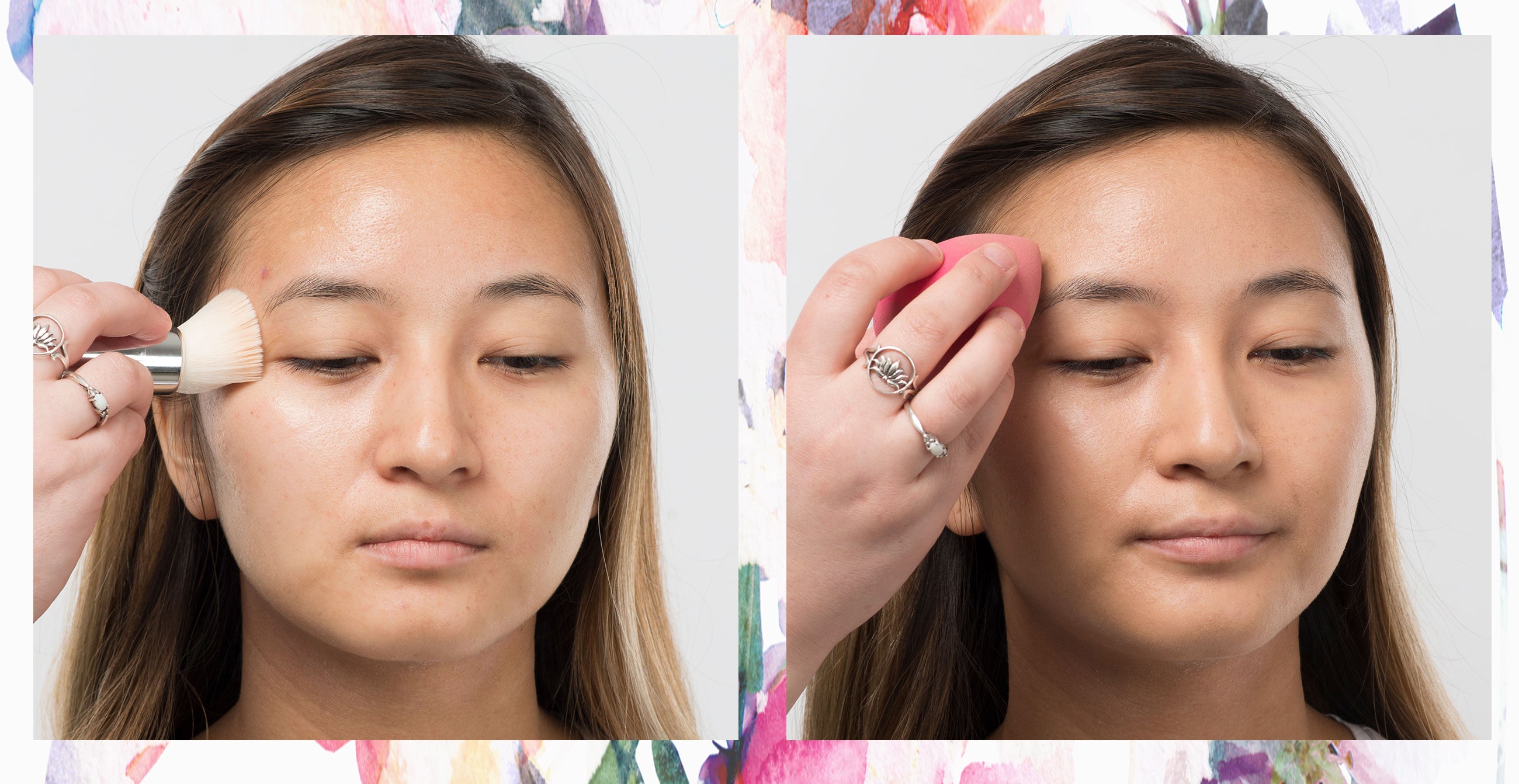 1. Apply Luminous Primer onto cleansed face with Cruelty Free Flat Brush for enhanced glow and makeup application.
For wedding makeup, you need a look that will last you from early morning all the way until the nighttime celebrations. Absolutely don't skimp out on a primer! A primer lets makeup last longer and also go on more flawlessly by smoothing out skin. Choose an antioxidant-packed Luminous Primer for a glowing complexion and apply evenly all over cleansed face.
2. Apply 2nd Skin Foundation over face and blend with Makeup Blender for flawless natural coverage.
Your next wedding makeup essential is a lightweight foundation that still provides medium to full coverage for a flawless natural look, without looking too costumey. Our 2nd Skin Foundation is akin to a serum with its fast absorption, moisturizing olive squalane, and vitamin rich fruit pigments. Make sure to blend evenly!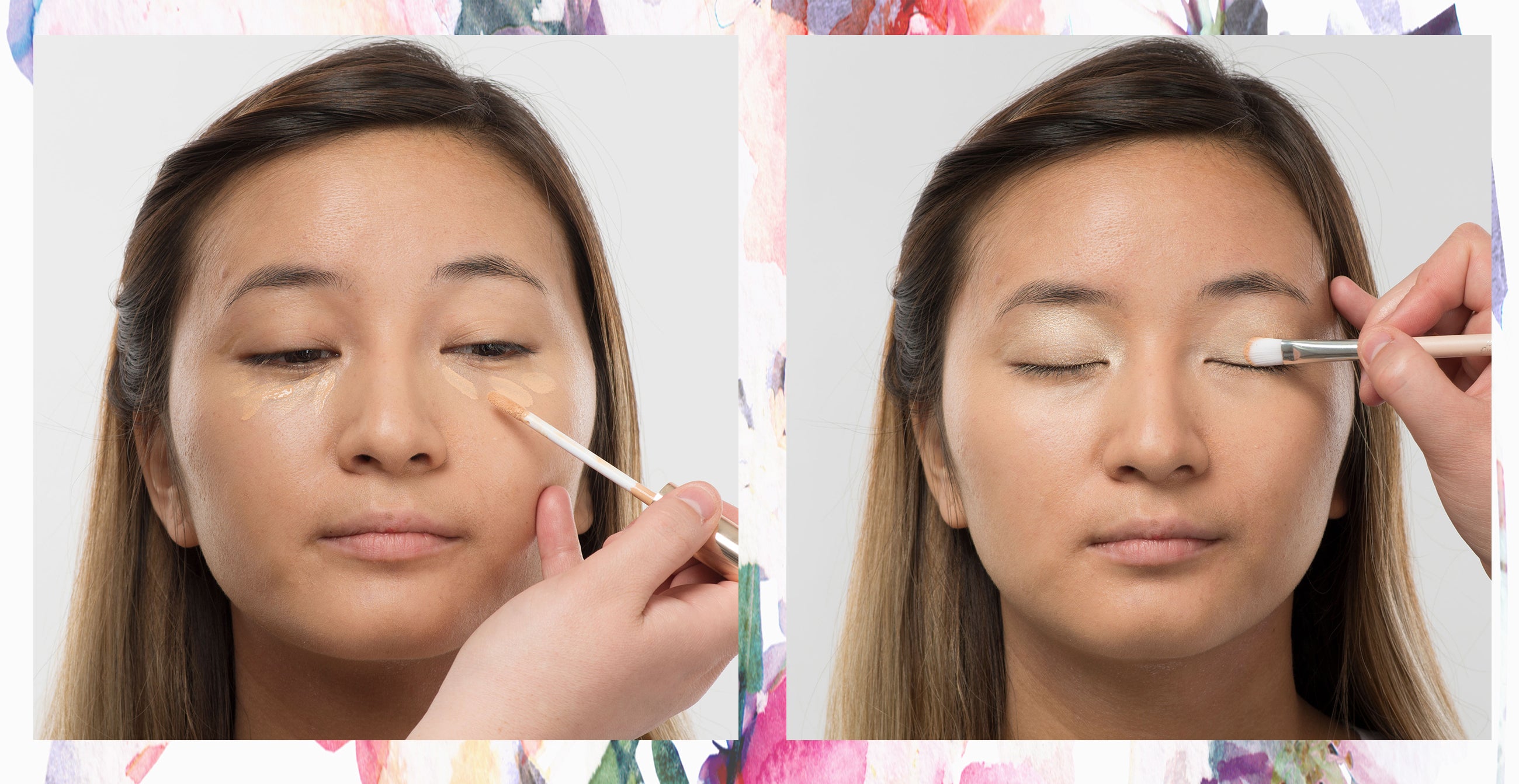 3. Sweep skin smoothing Fruit Pigmented® 2nd Skin Concealer over desired areas of coverage.
A concealer that blends flawlessly and feels as natural as your own skin? It exists, and we're definitely including it in a wedding makeup look to promise perfection. Pat 2nd Skin Concealer gently over undereye circles and blemishes for crease free coverage.
4. Apply Fruit Pigmented® Satin Eye Shadow: Halo with Cruelty Free Eye Shadow Brush on eyelids as eye shadow base to illuminate eyes.
This pearly eye shadow adds a glowing shimmer to your eyelids that will immediately place you at the center of attention (for good reason, it's your special day!). An eyeshadow base enhances color payoff, so feel free to blend and cover your entire eyelids. All the more reason to, since our nourishing eyeshadows double as eye cream.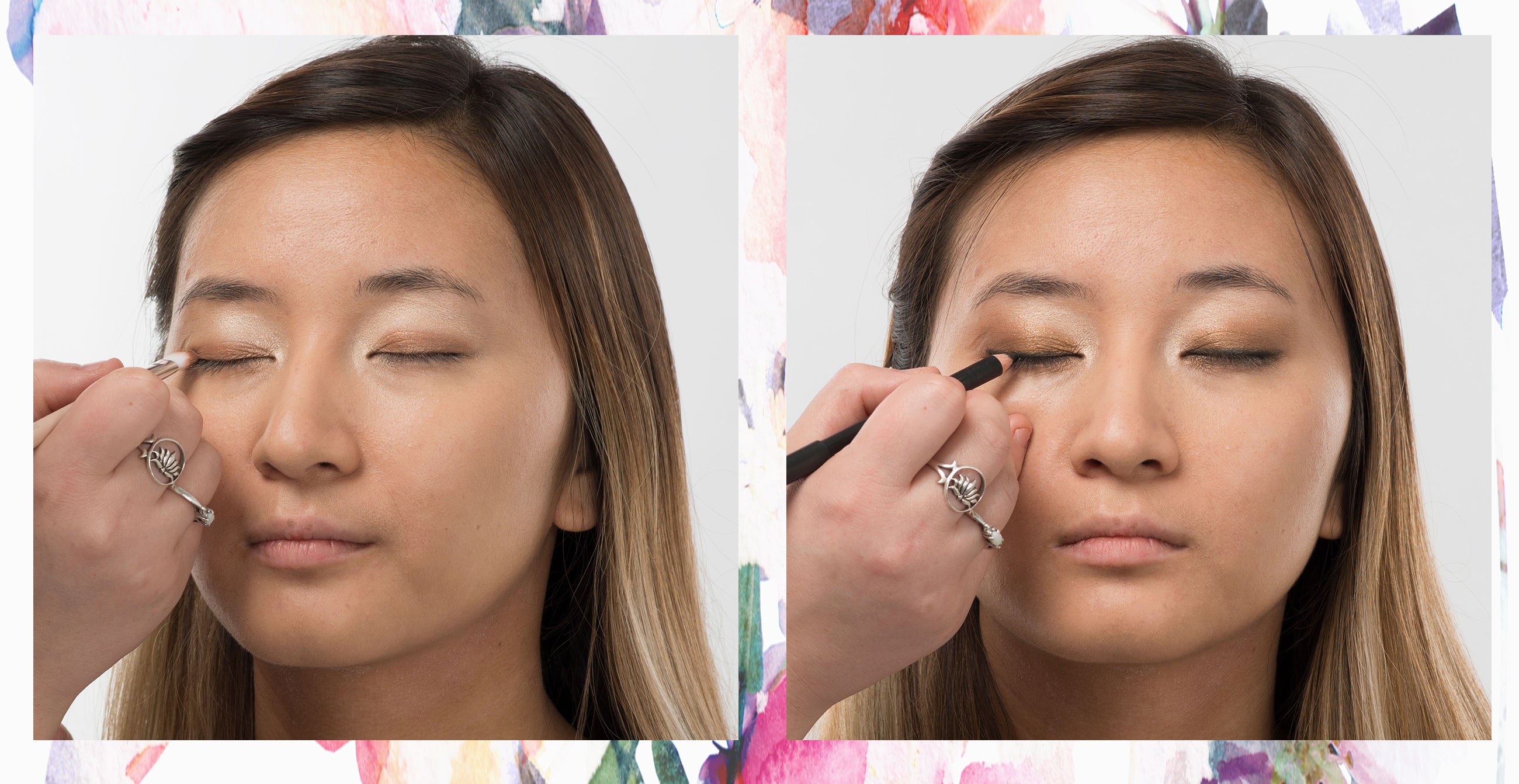 5. Blend Fruit Pigmented® Satin Eye Shadow: Bora Bora onto eyelids for soft honeyed color.
Warm golds will always be a classic for wedding makeup. Apply this honey brown eye shadow close to your lash line and blend out with Cruelty Free Eye Shadow Brush, focusing to layer more pigment onto the outer corners to add natural depth.
6. Define eyes with Creamy Long Last Liner: Blackest on upper lash line.
Slightly close your eyes and tilt face back for easier application. Stick to short, gentle strokes. Creamy formula is rich with vitamin E to glide on smoothly and moisturize skin for long lasting wear.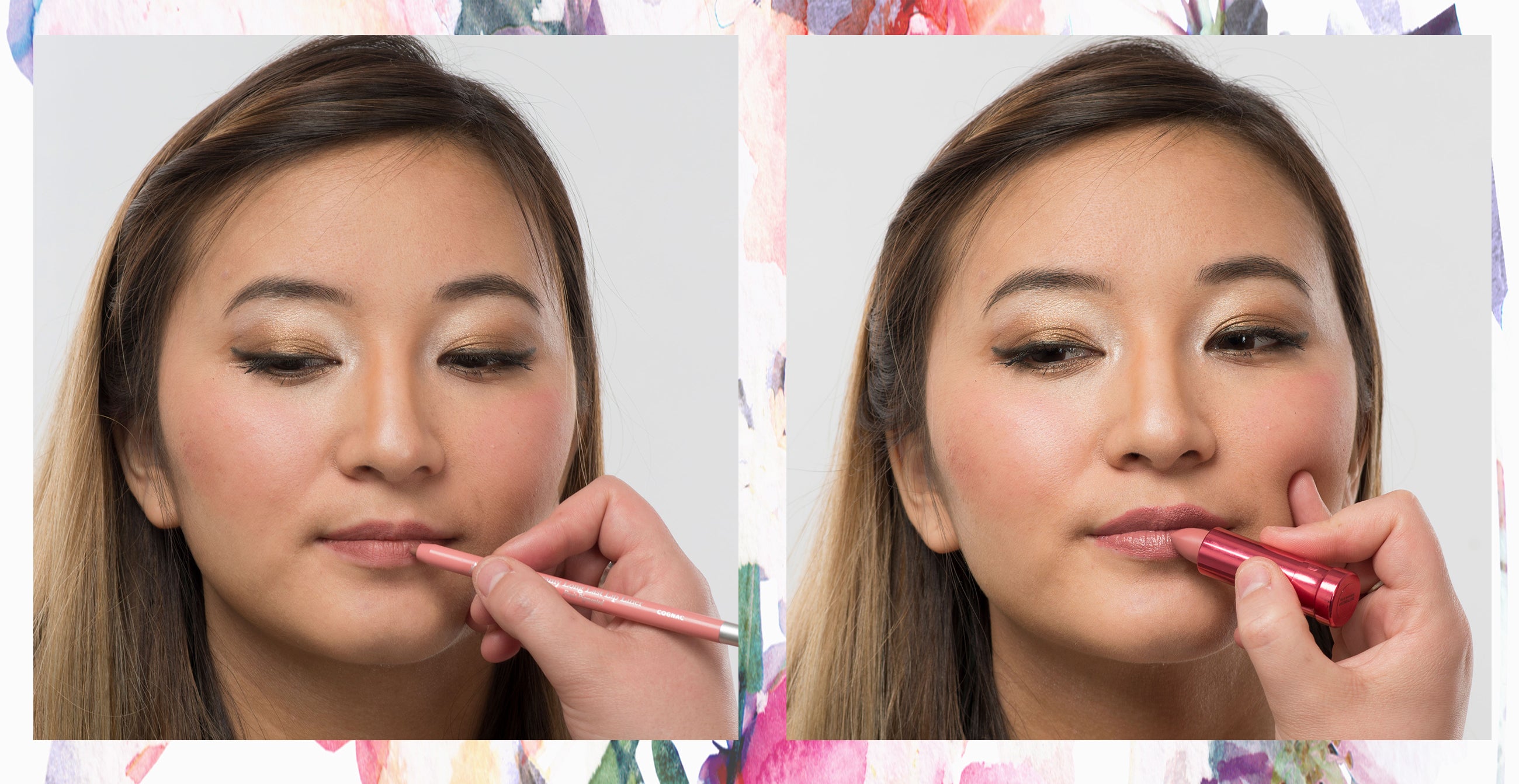 11. Line and fill lips with Creamy Long Last Lip Liner: Cognac.
We're employing our techniques for long lasting lipstick here so you can have a memorable day with the best wedding makeup. Lip liner provides the perfect smooth base for your lipstick. Outline your lips in short, gentle strokes, then fill the rest of your lips. Cognac is a beautiful lip liner formulated without any synthetic dyes or plasticizers to complement pink nude lipsticks.
12. Apply Fruit Pigmented® Pomegranate Oil Anti Aging Lipstick: Peony to lips.
This deep, antique shade of pink is the perfect classic lip color for wedding makeup that will suit any skin tone. Innovative lipstick formula moisturizes lips with cocoa butter, shea butter and vitamin E to ensure smooth application and wear. Pucker up for those bridal shots, your wedding makeup is now complete! It's your special time to celebrate and create wonderful memories so you can look back fondly on those photos with your loved ones.
We carefully hand-select products based on strict purity standards, and only recommend products we feel meet this criteria. 100% PURE™ may earn a small commission for products purchased through affiliate links.
The information in this article is for educational use, and not intended to substitute professional medical advice, diagnosis, or treatment and should not be used as such.
Sign up to our email newsletter for more blog updates and exclusive discounts.
< Older Post | Newer Post >